Looking for easy ground beef recipes that even the pickiest of kids will enjoy? You've come to the right place! Even on the busiest of weeknights, these family-friendly no fail ground beef recipes are fast and easy to get on the table.
Kids are notoriously picky eaters so it is important to have some tried-and-true kid-friendly recipes in your stash. Luckily, here on Shaken Together Life, that's our specialty! Here are 20 of our very favorite ground beef recipes for kids!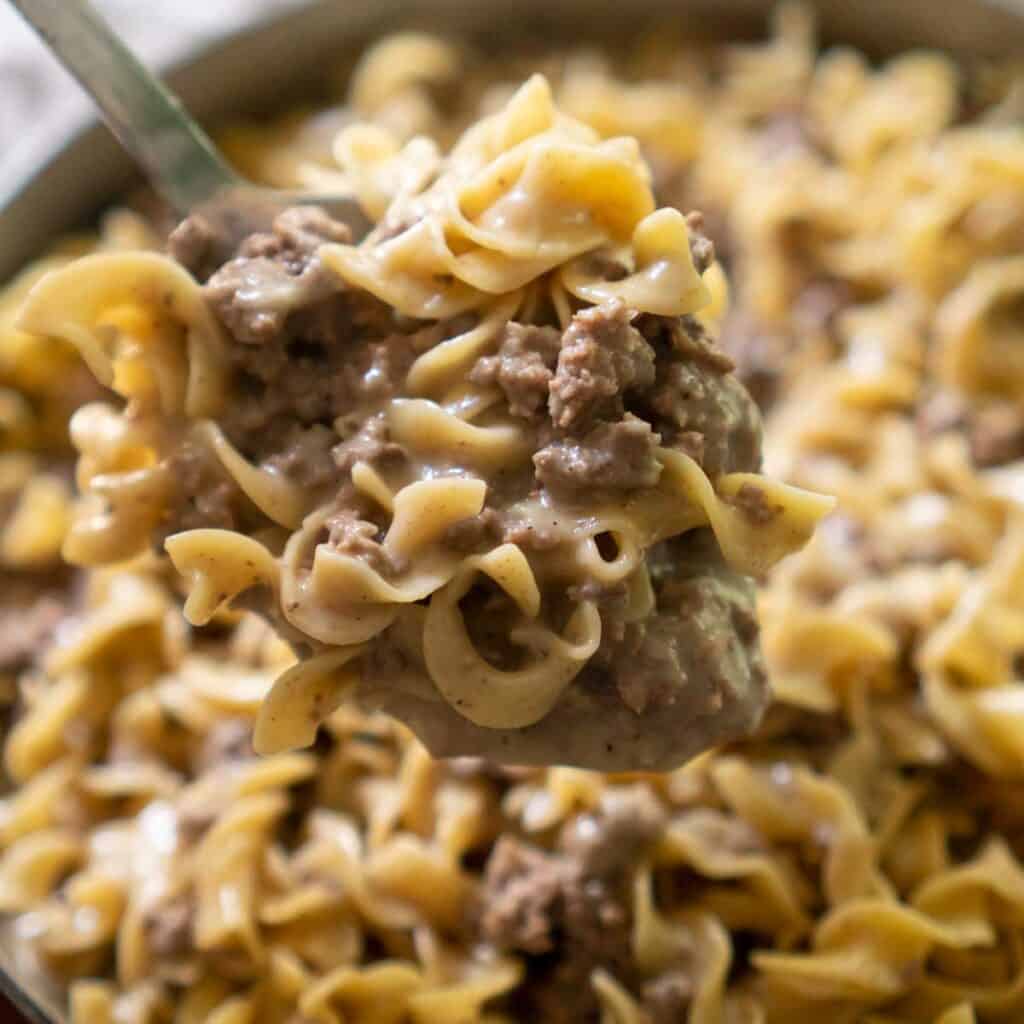 I have to start with ground beef stroganoff because it is my boys' favorite. They love it because it tastes amazing but I love it because it's literally a 30 minute meal and uses only one pan so cleanup is a breeze!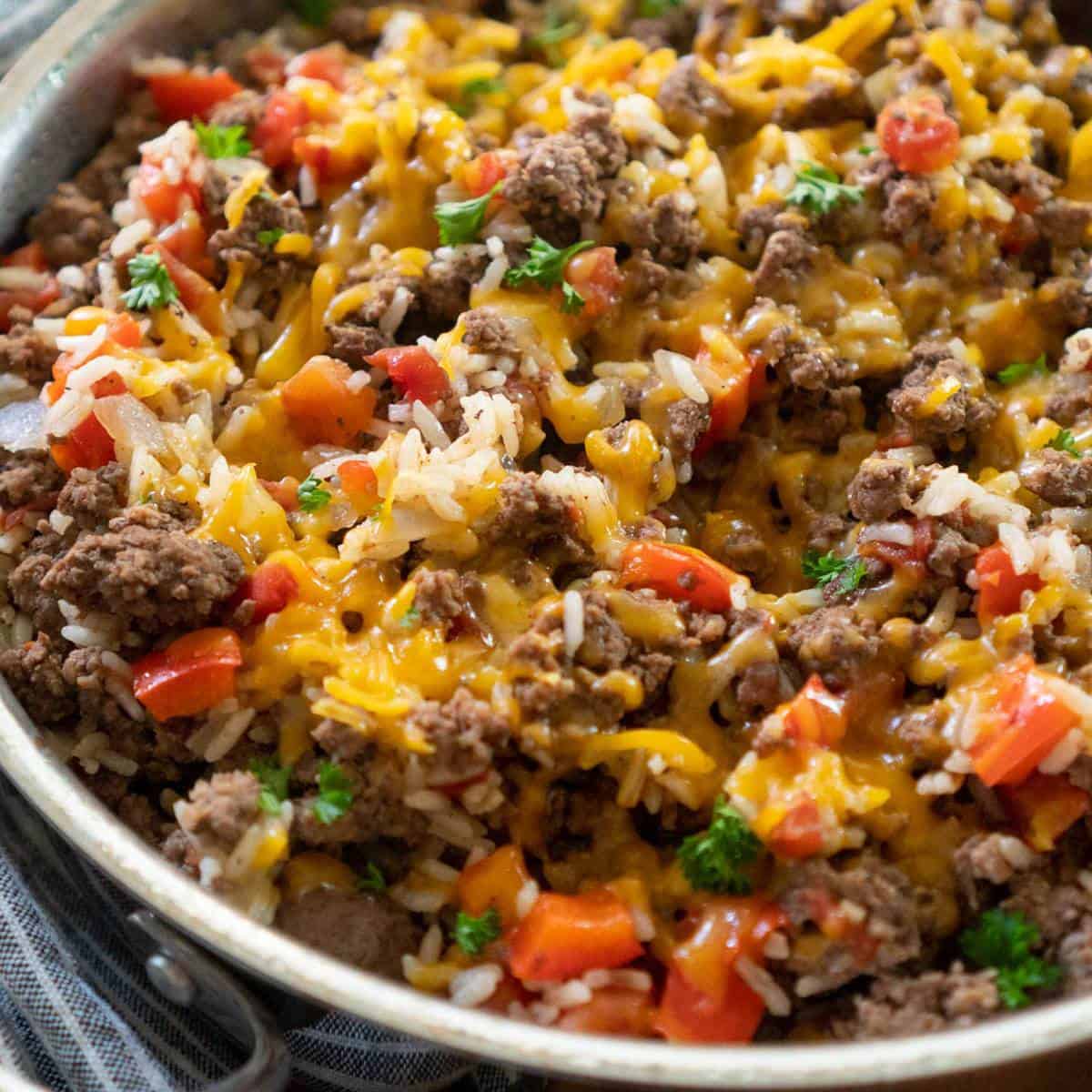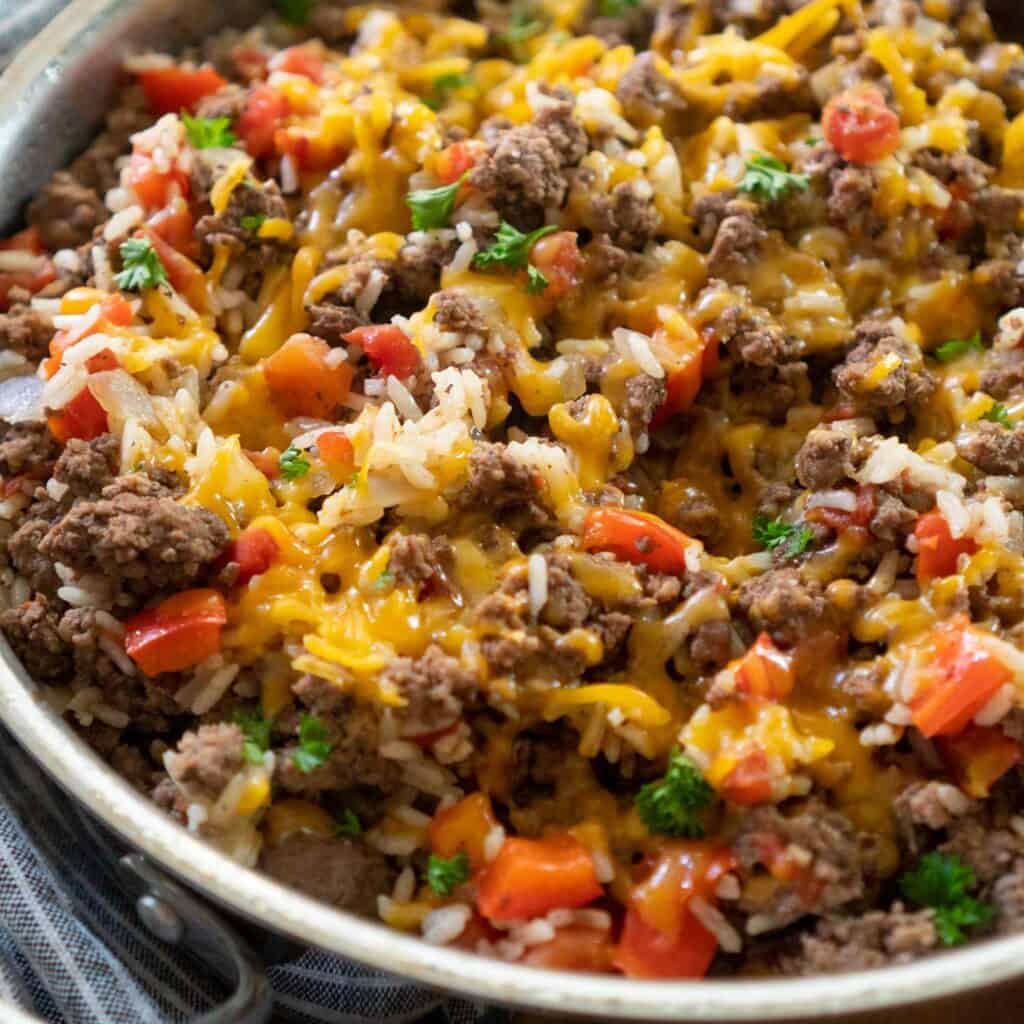 This Ground Beef and Rice recipe is another one skillet meal, 30 minute meal that is savory and oh-so-filling.
Ground beef and rice are mixed with diced tomatoes and cheese for a Mexican flavor the entire family will love.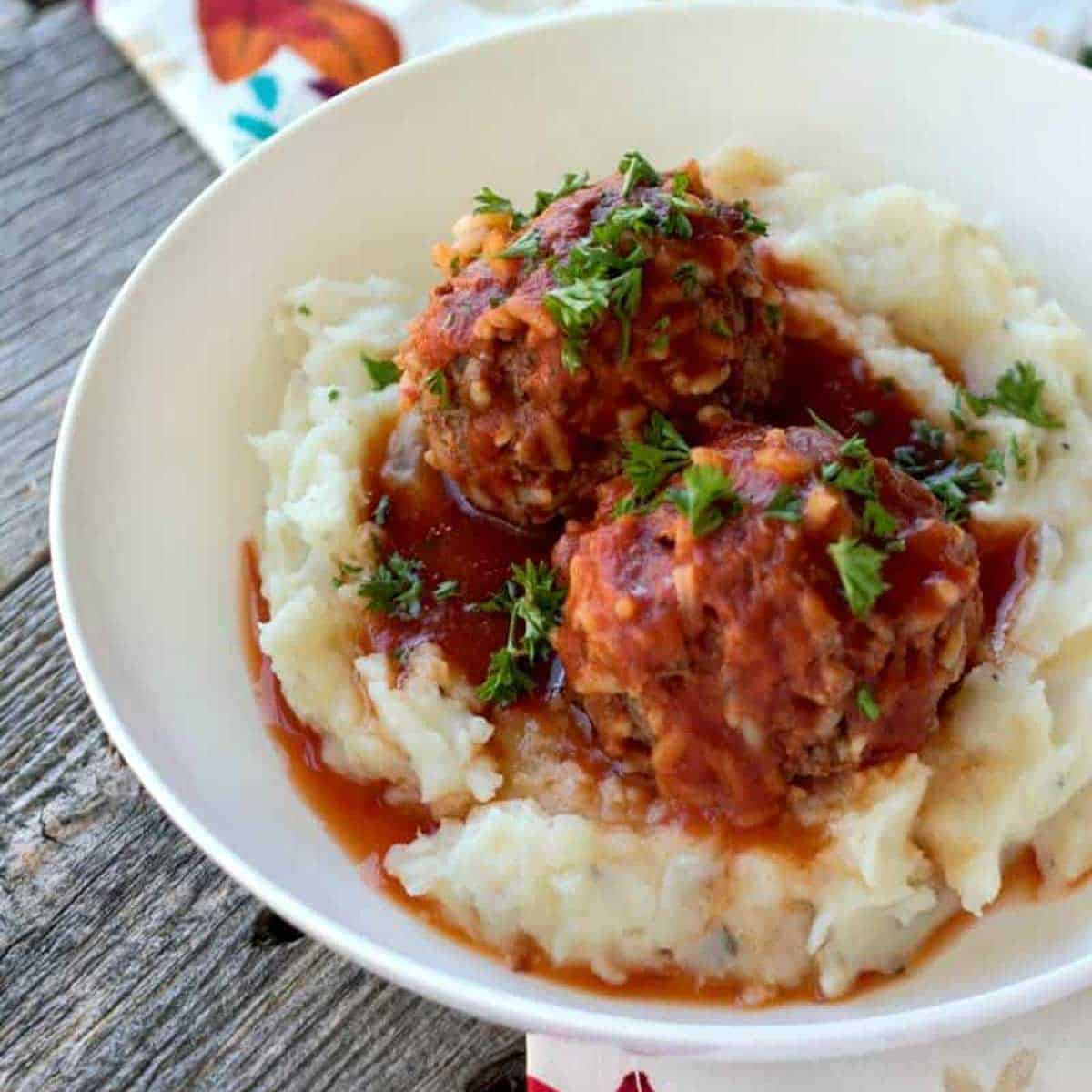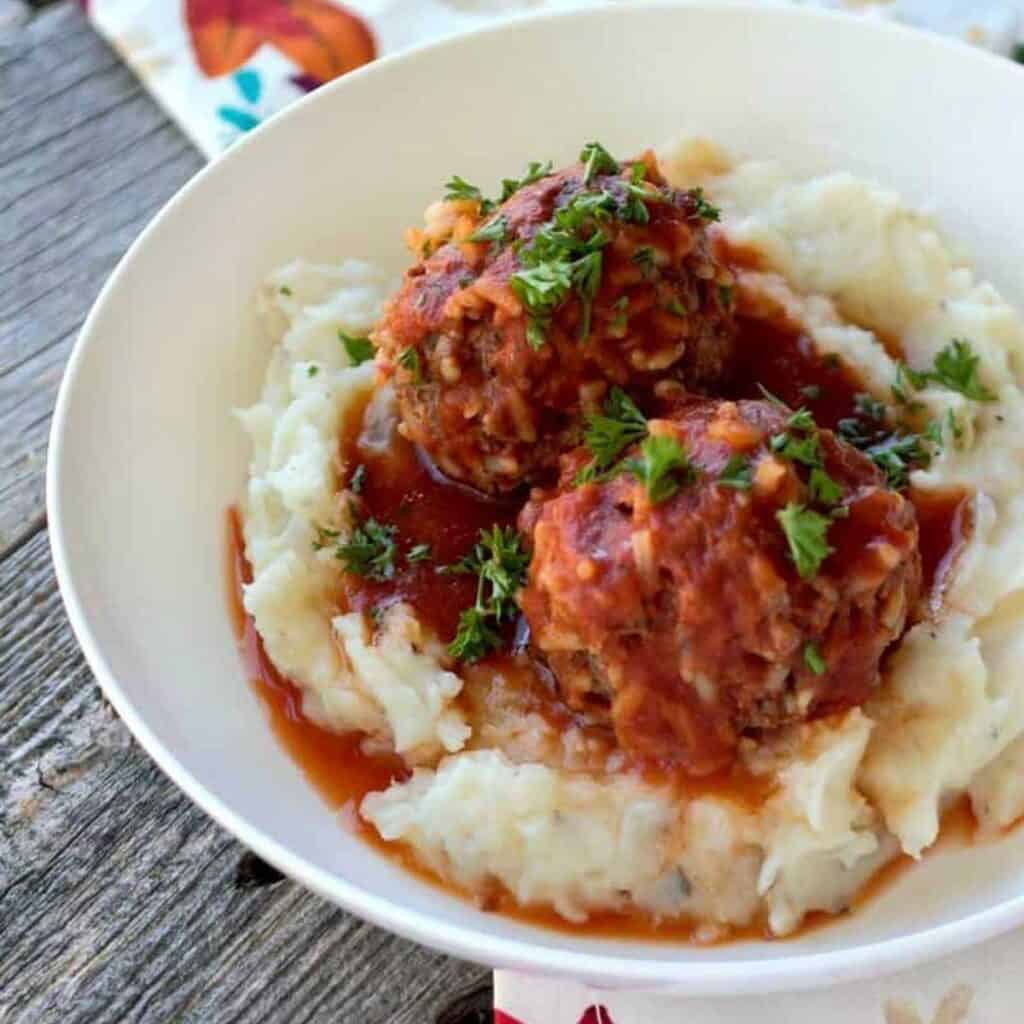 What kid doesn't love meatballs? Especially meatballs with a name as cute as Porcupine Meatballs?
Porcupine meatballs are actually ground beef and rice meatballs and they are named for the way the rice pokes out of the meatball as it cooks. They prep fairly quickly and cook up in a rich tomato sauce.
You can serve porcupine meatballs over mashed potatoes, pasta, rice, or on their own!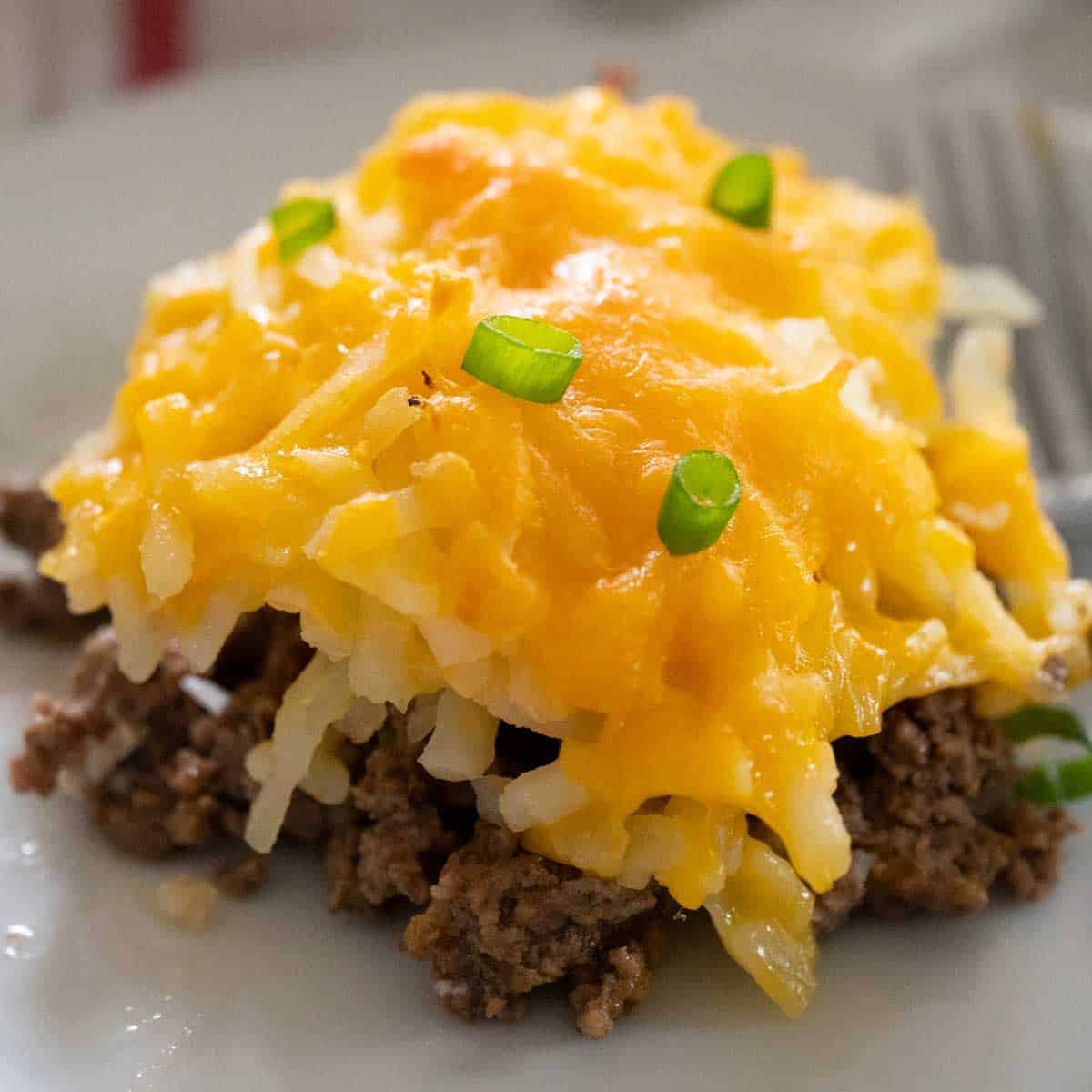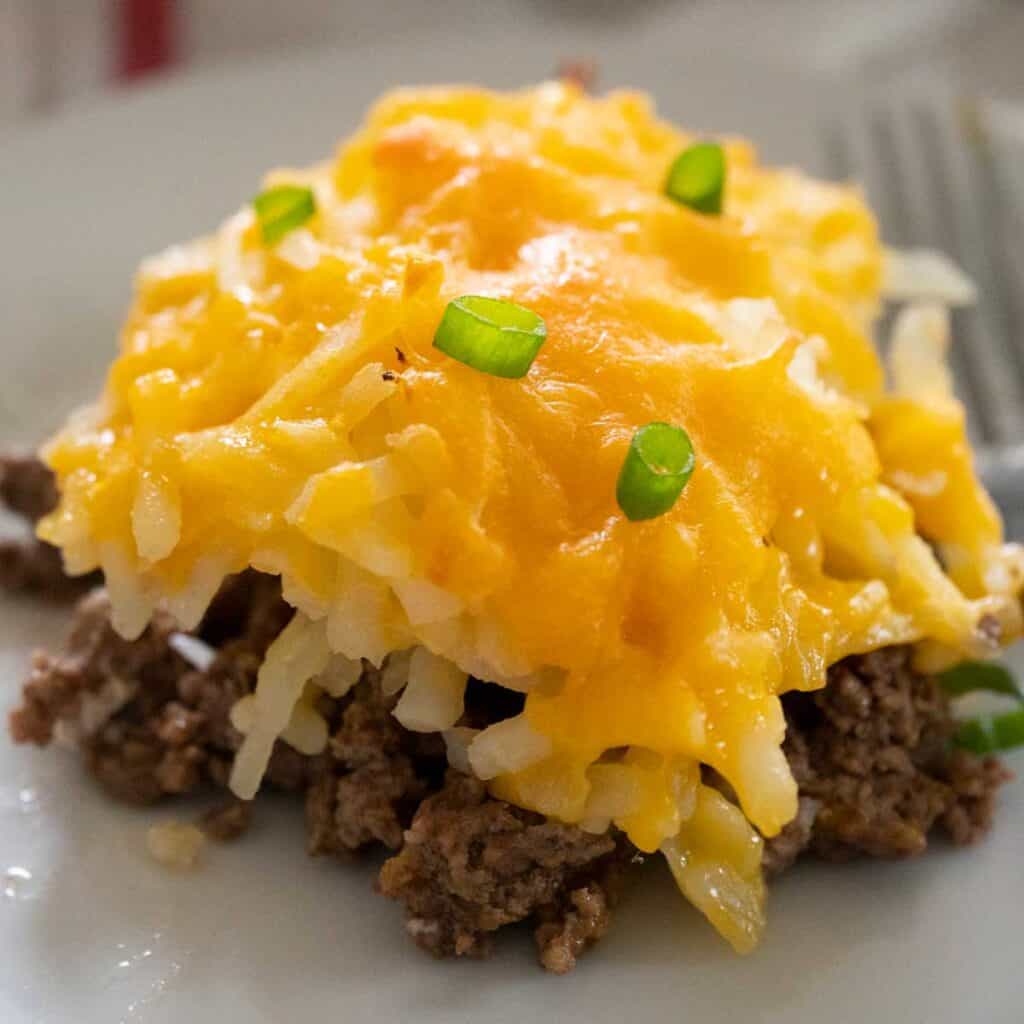 Breakfast for dinner is always a kid favorite, so Hamburger Hash Brown Casserole is a family favorite at our house.
Seasoned ground beef is layered with shredded has browns and plenty of cheese on top. To make this casserole recipe even better, it only have 6 ingredients and takes just 15 minutes to prep for the oven!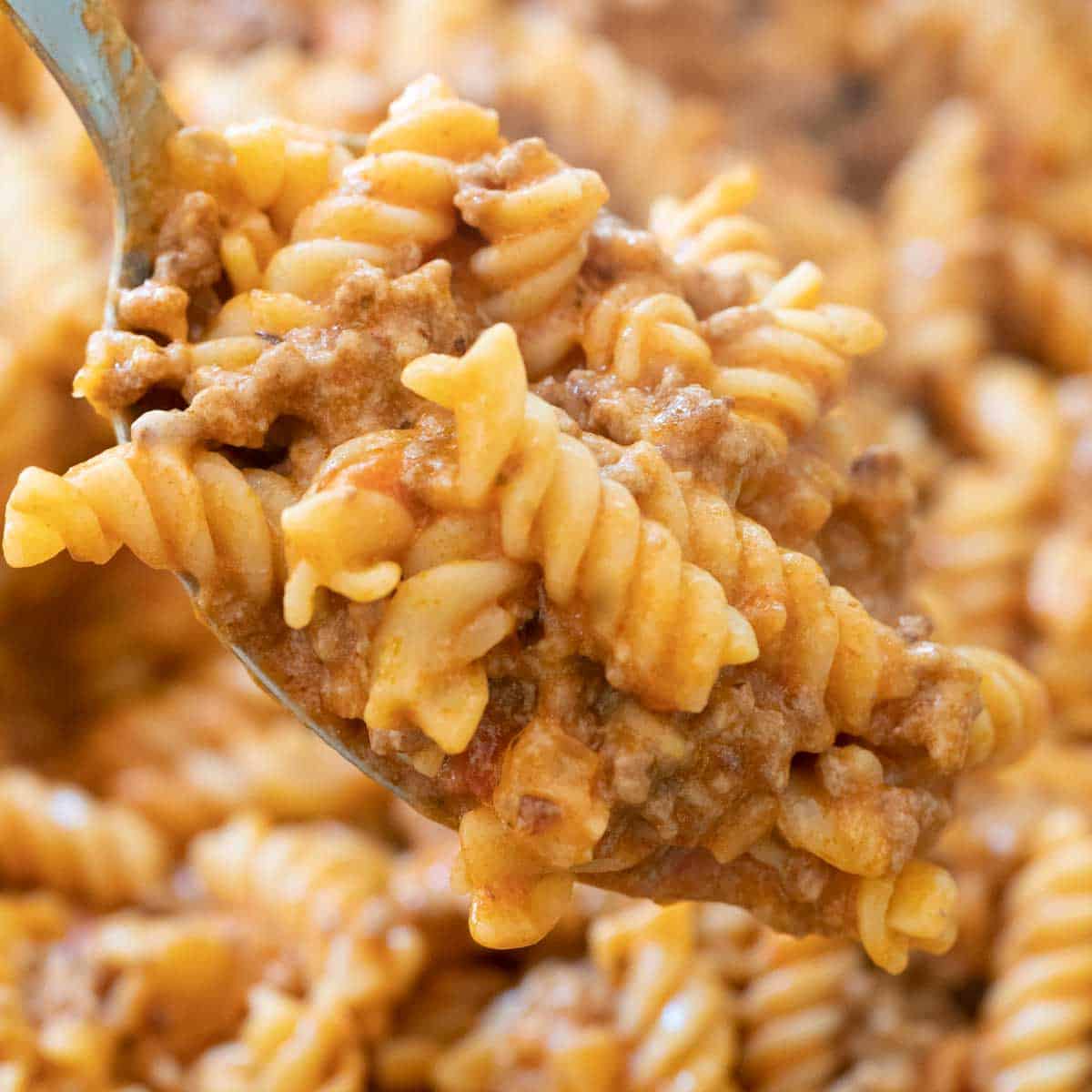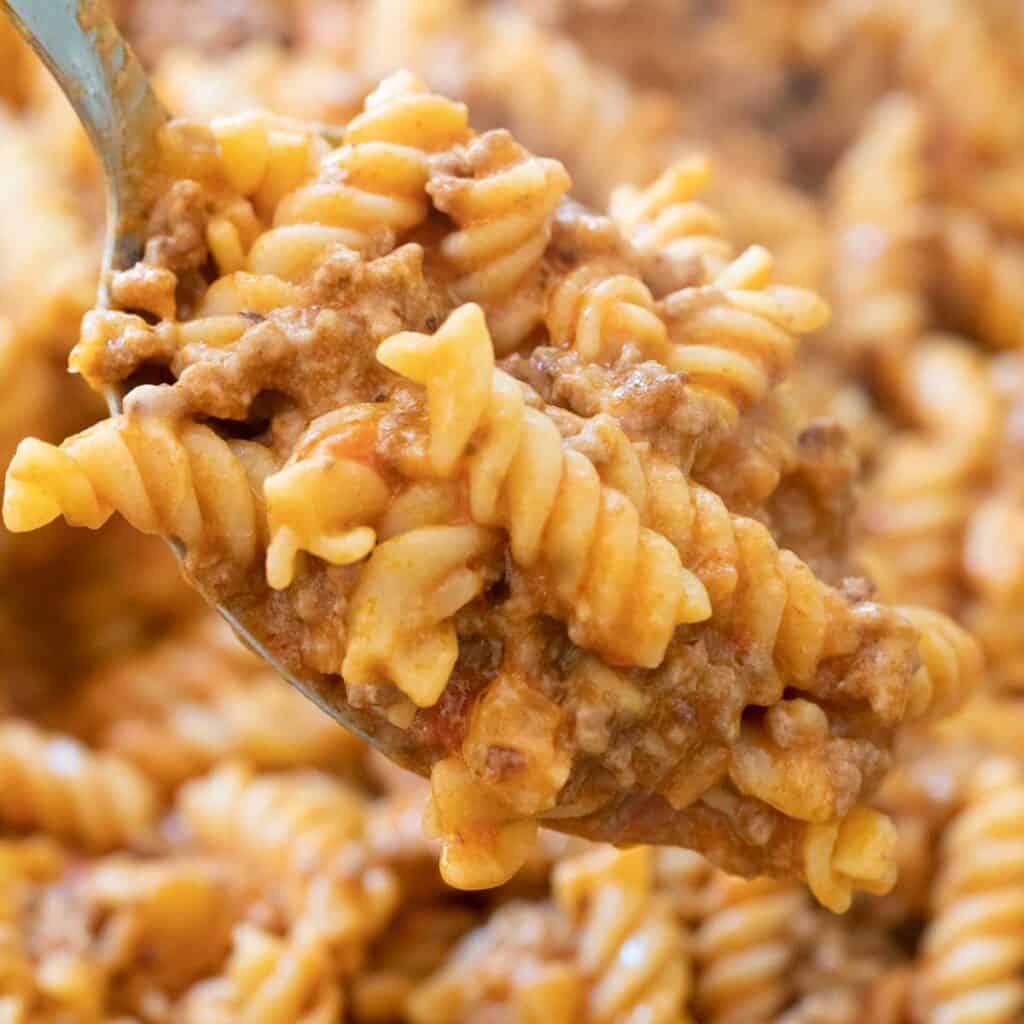 Ground beef pasta is a one skillet recipe the entire family will love, made with ingredients we usually always have on hand. This pasta and creamy, cheesy ground beef sauce is ready in just 20 minutes so it is perfect for busy weeknights too!
This recipe is super easy, so why not invite the kids to help you make dinner?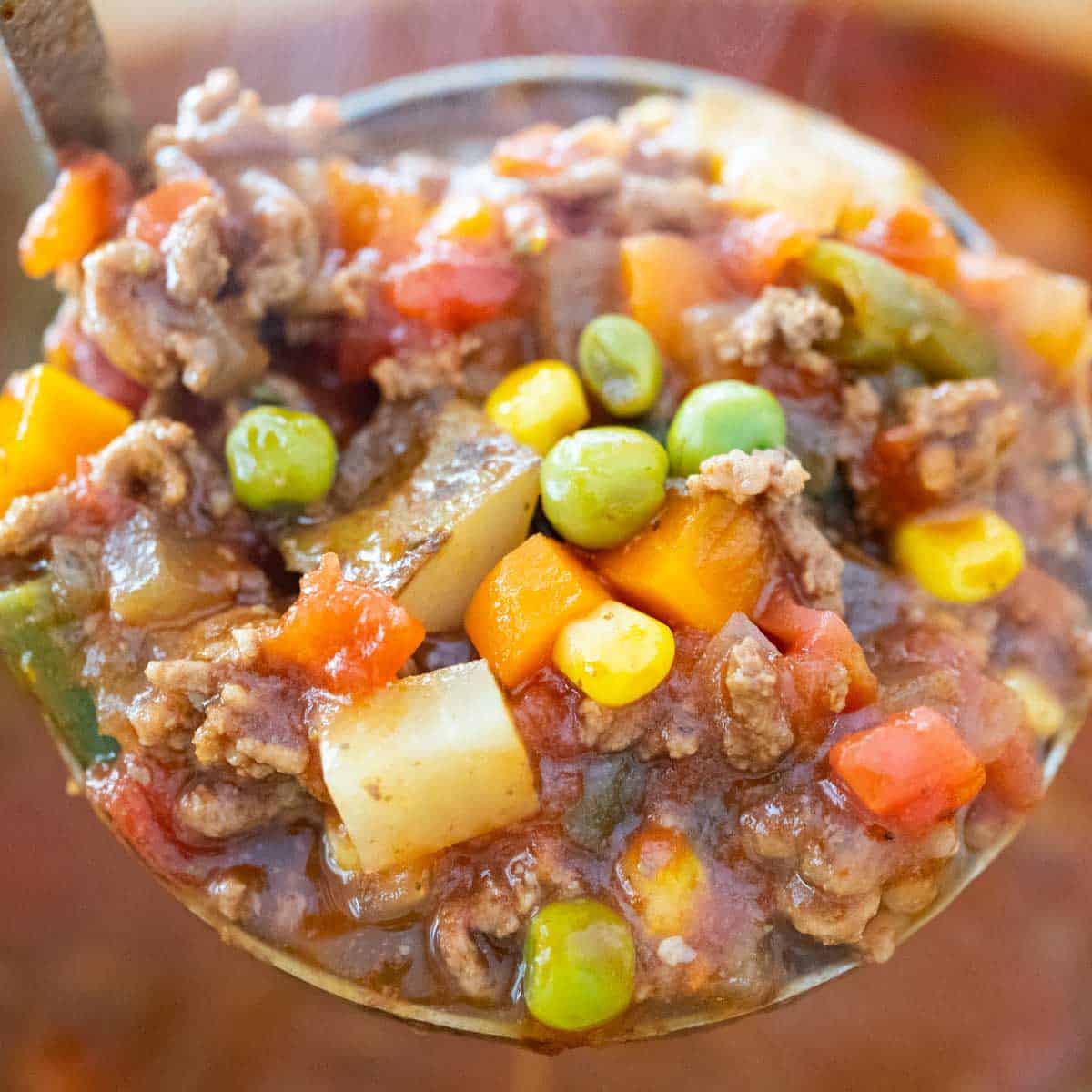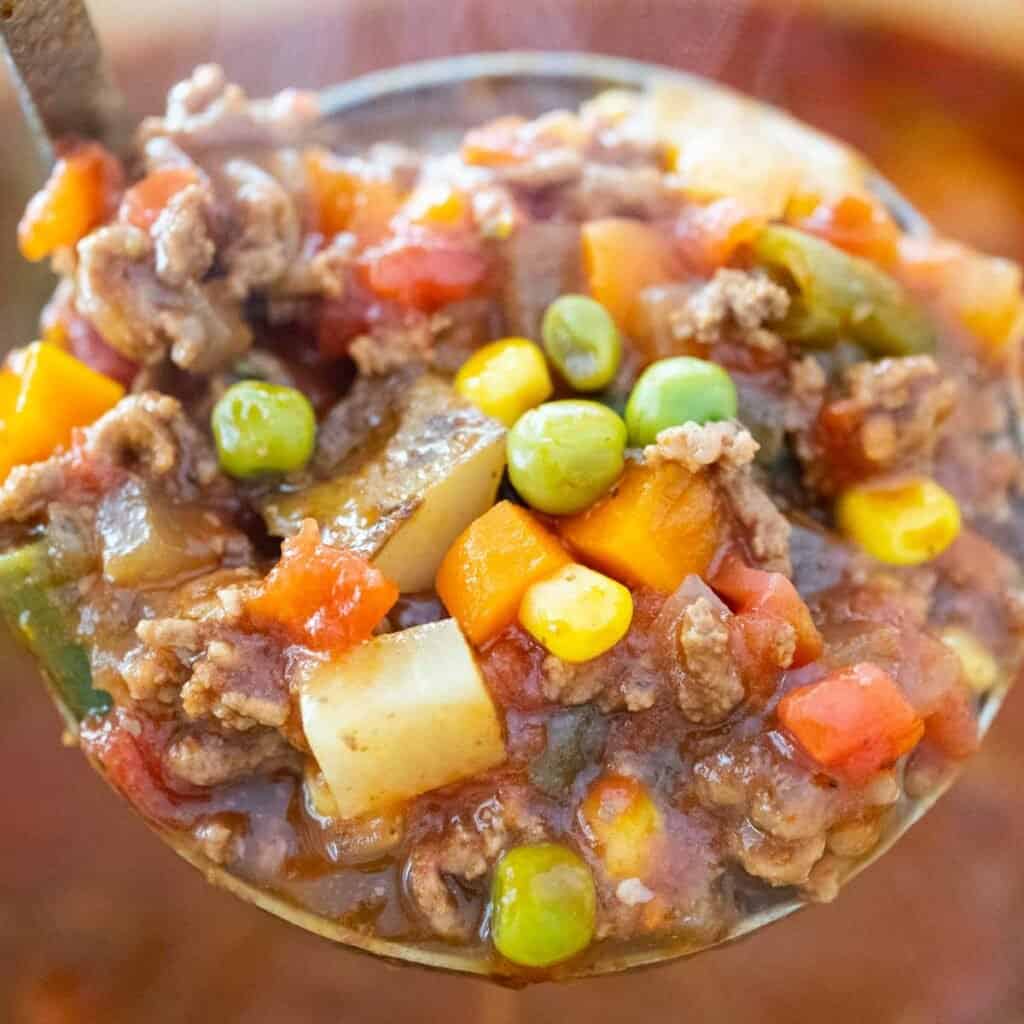 This Ground Beef Vegetable Soup is a savory comfort food recipe. It is flavorful and easy to make, and you can customize it to feature your family's favorite vegetables.
I use simple frozen mixed vegetables in this recipe but as I mentioned, you can easily switch them out to make it work for your kids!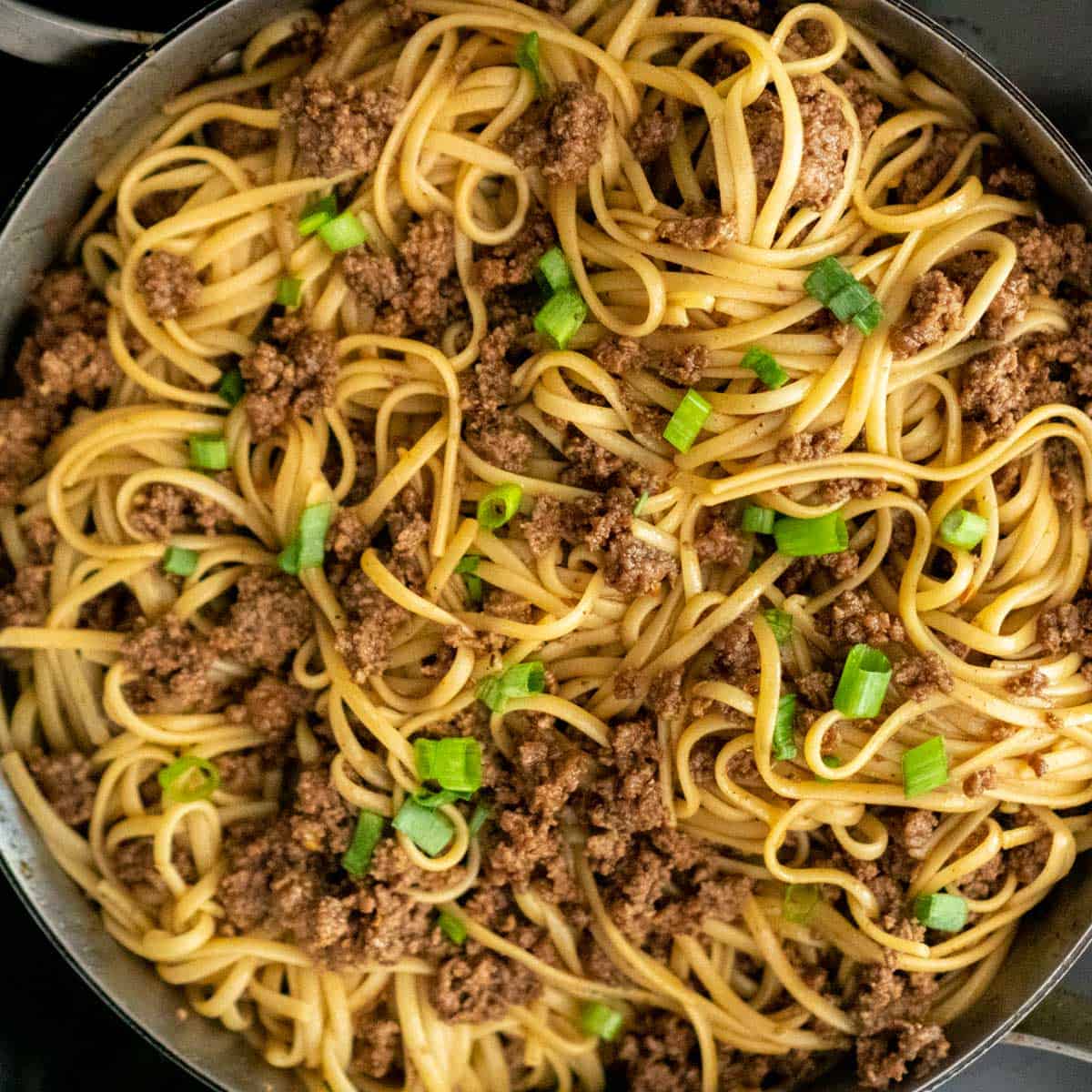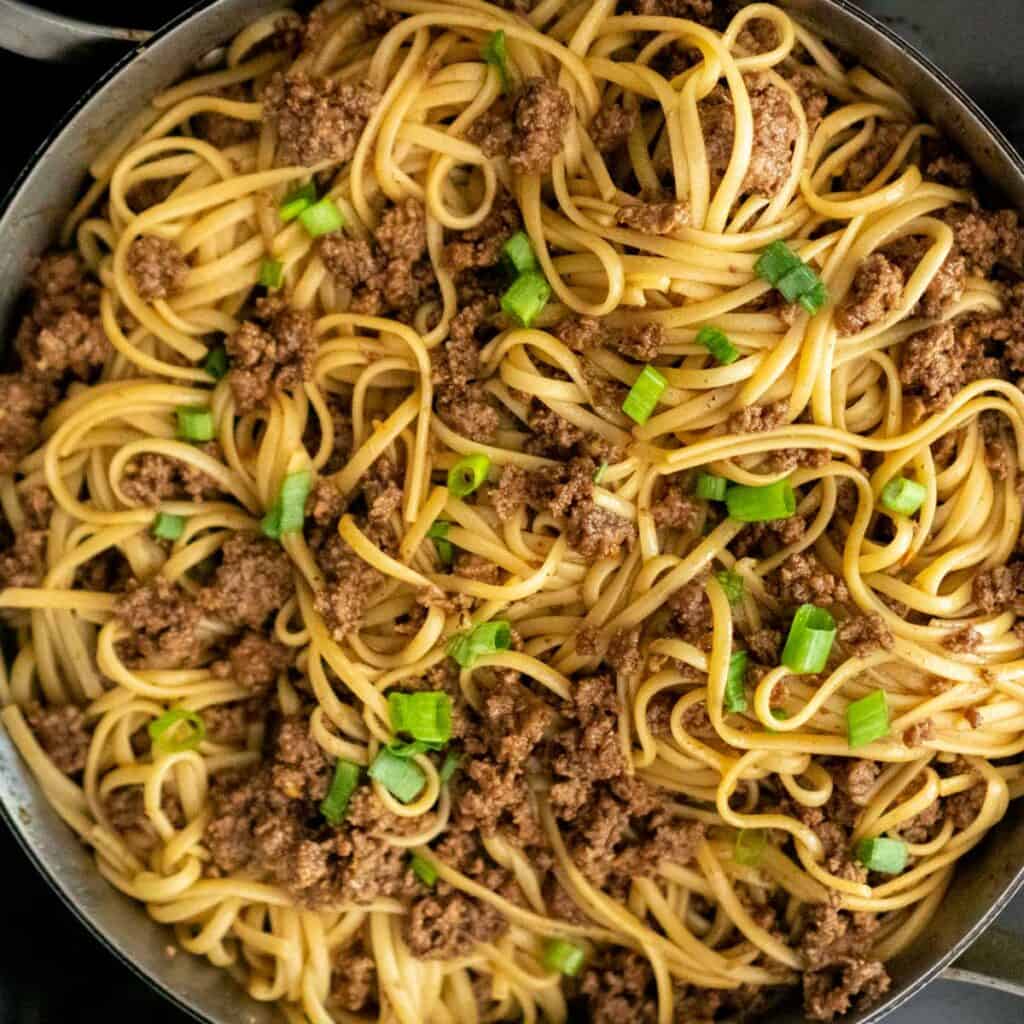 While Ground Beef Mongolian Noodles may sound fancy, it is actually a SUPER easy and SUPER fast dinner recipe. This takeout copycat can be ready in literally 15 minutes.
Fifteen minutes!
Brown the ground beef while the pasta cooks and then whip up the tasty sweet and savory sauce, then combine with the pasta and dinner is on the table. You have to try this viral recipe, the kids will love it!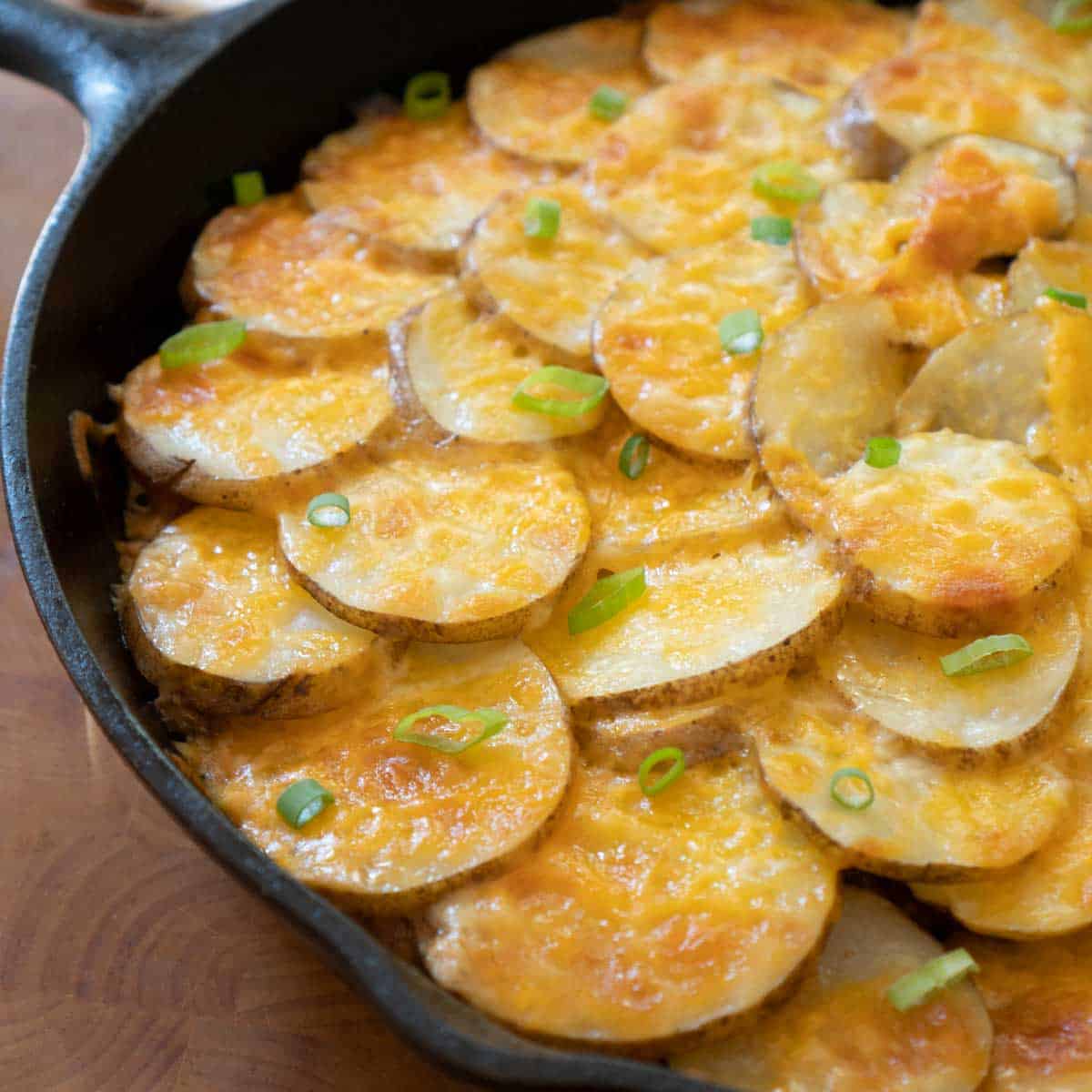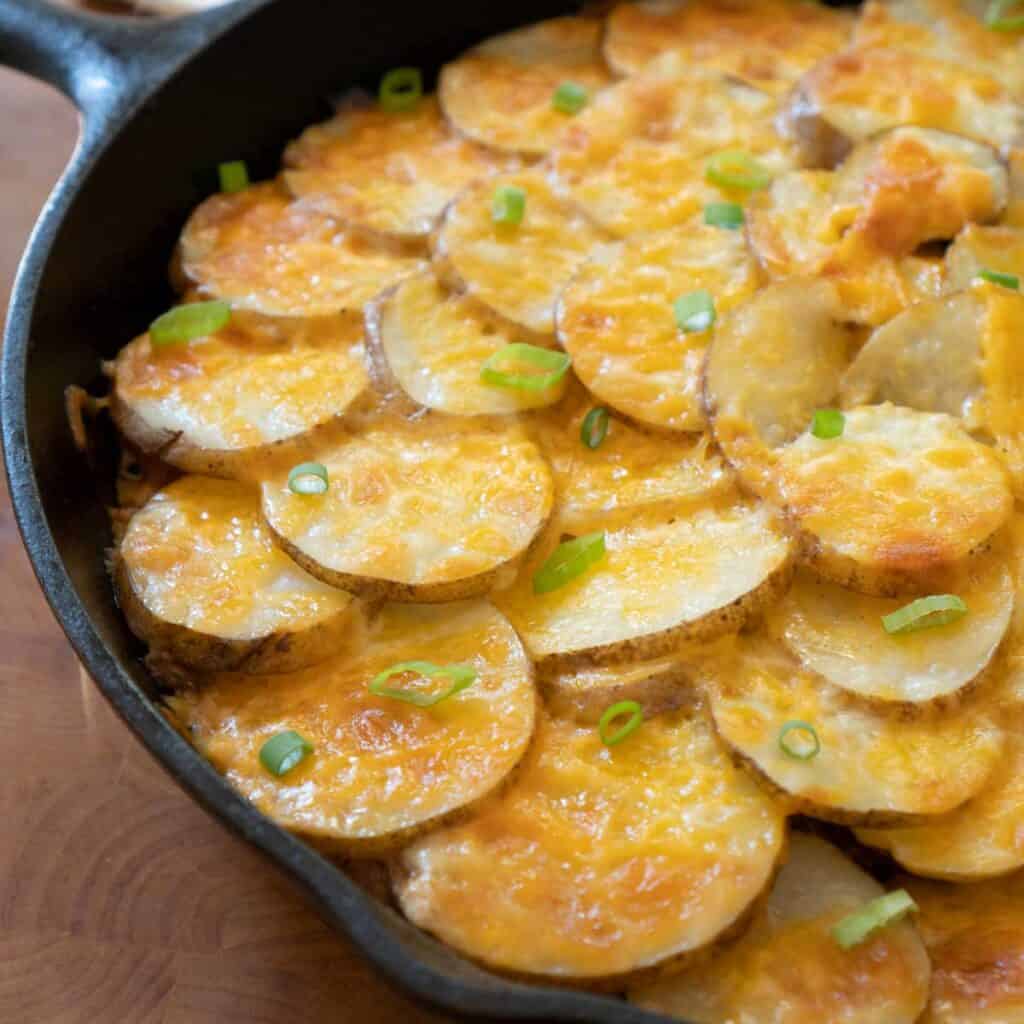 Are you noticing we have a "thing" for easy one pan dinners around here? I told you we were all about "no fuss food!"
Seasoned ground beef and bacon are layered with potatoes and cheese for a skillet dinner recipe the entire family will love. It is a filling, comfort food meal perfect for busy weeknights.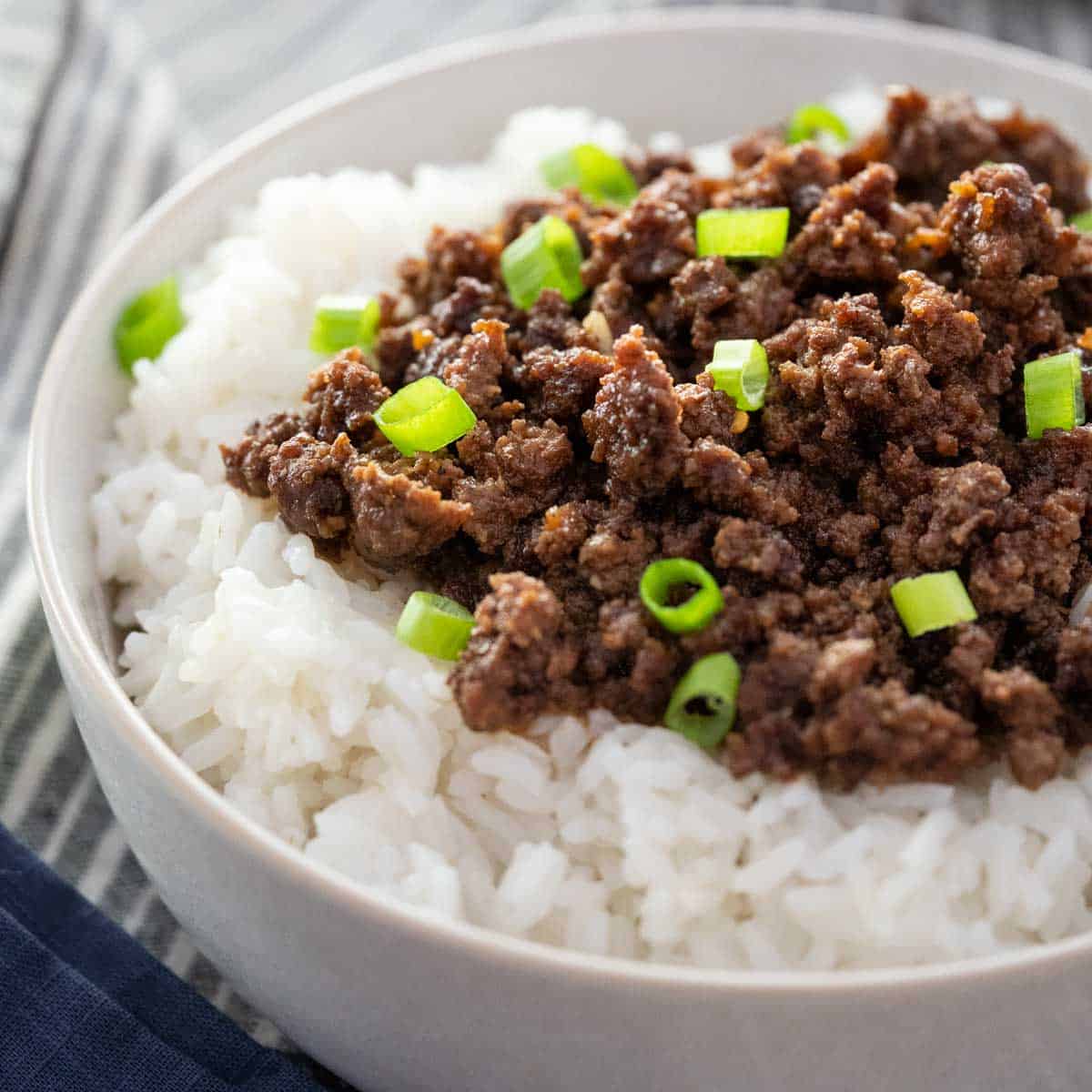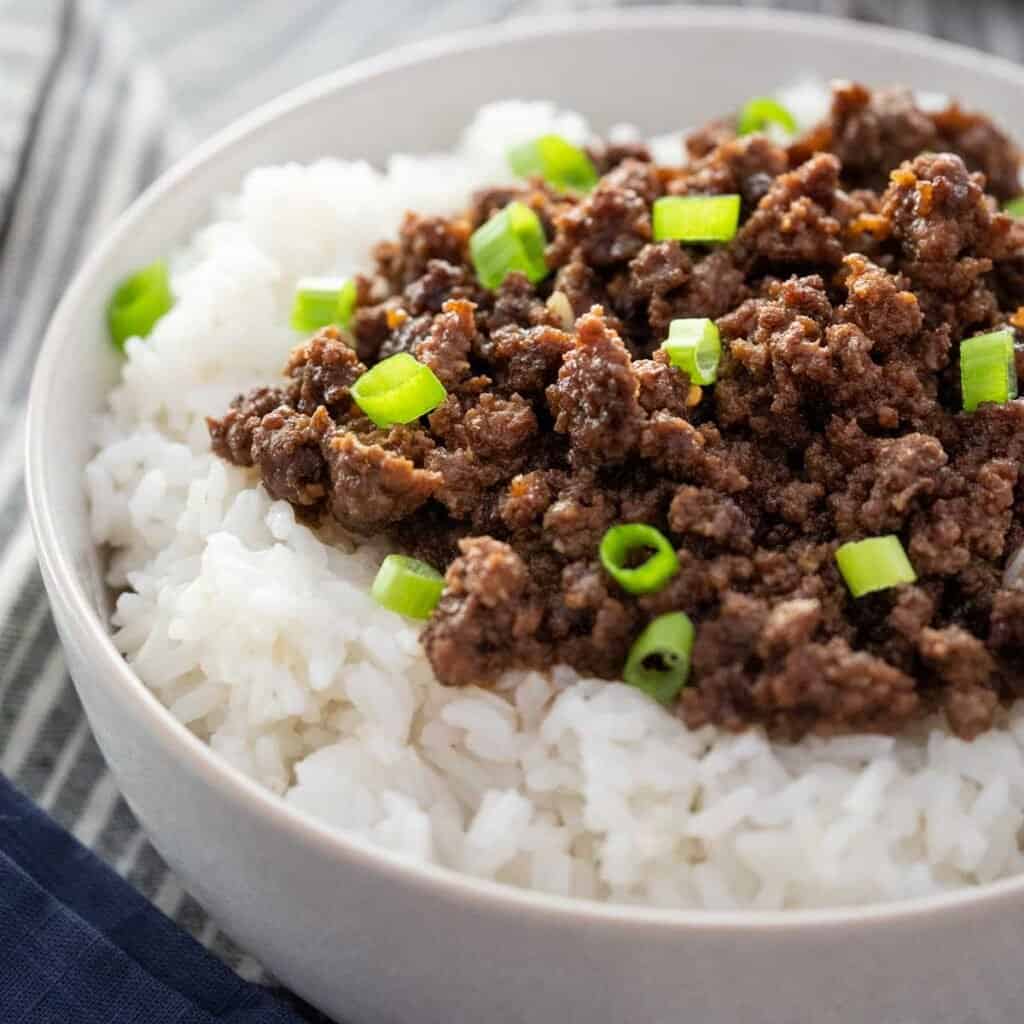 Break out the chop sticks because the kids will love these Korean beef and rice bowls. This is a 20 minute recipe inspired by Korean bulgogi. It has tons of flavor without all the prep time.
Cook and flavor the meat while the rice cooks and serve topped with sliced green onion (or skip the onion for the kiddos if they don't like it!)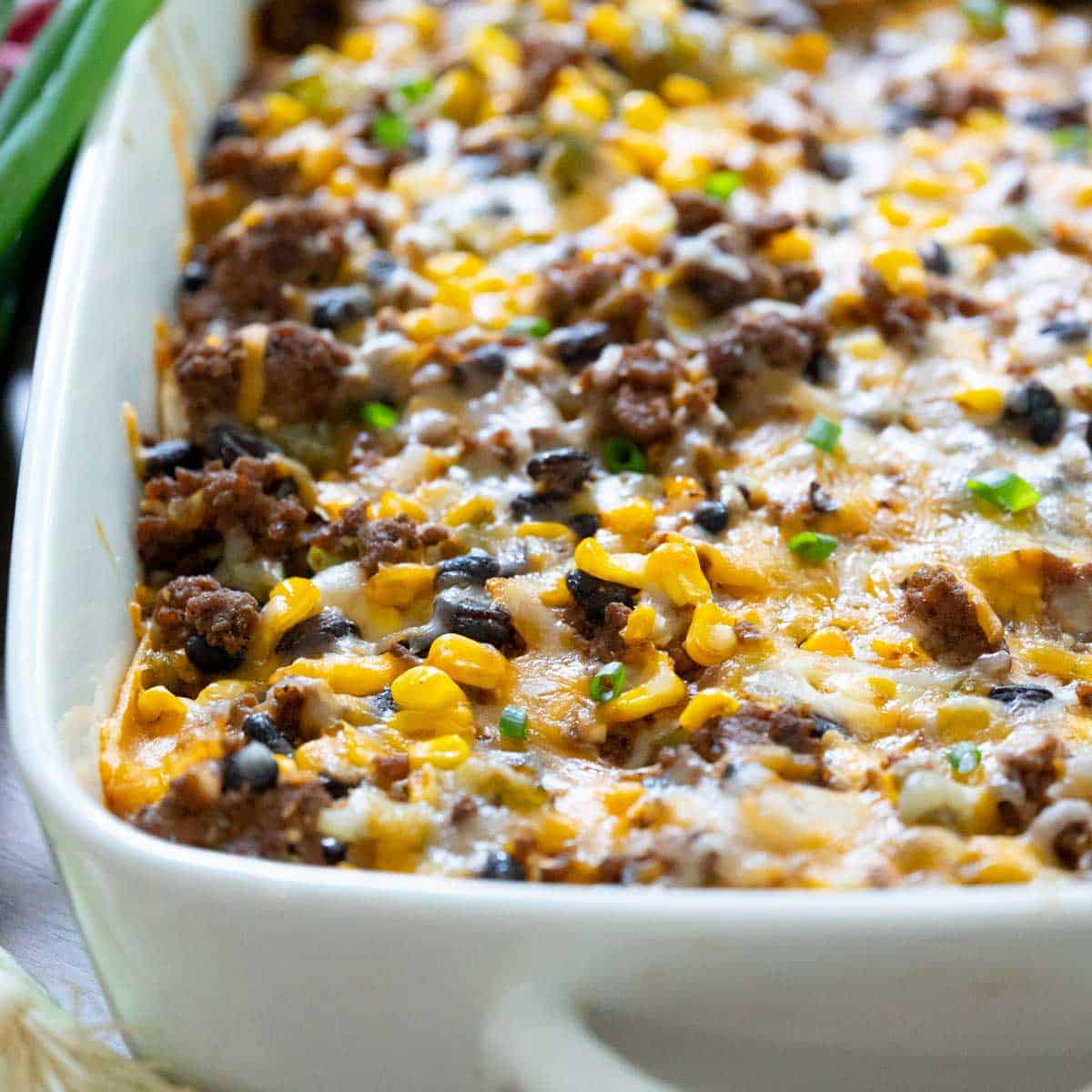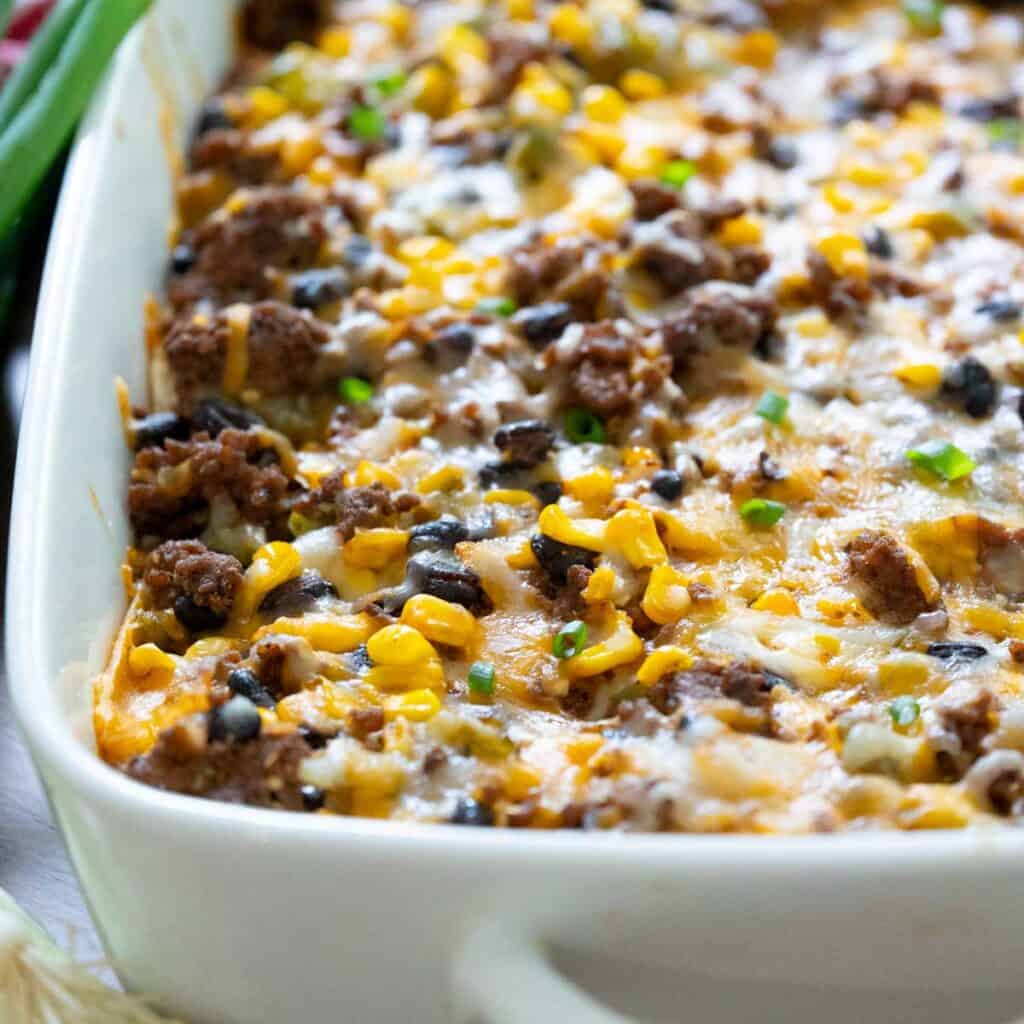 Mexican Ground Beef Casserole combines the flavor of many of your favorite Mexican recipes into one delicious, filling casserole!
This recipe features hamburger meat, beans, corn, and lots of cheese to top it off.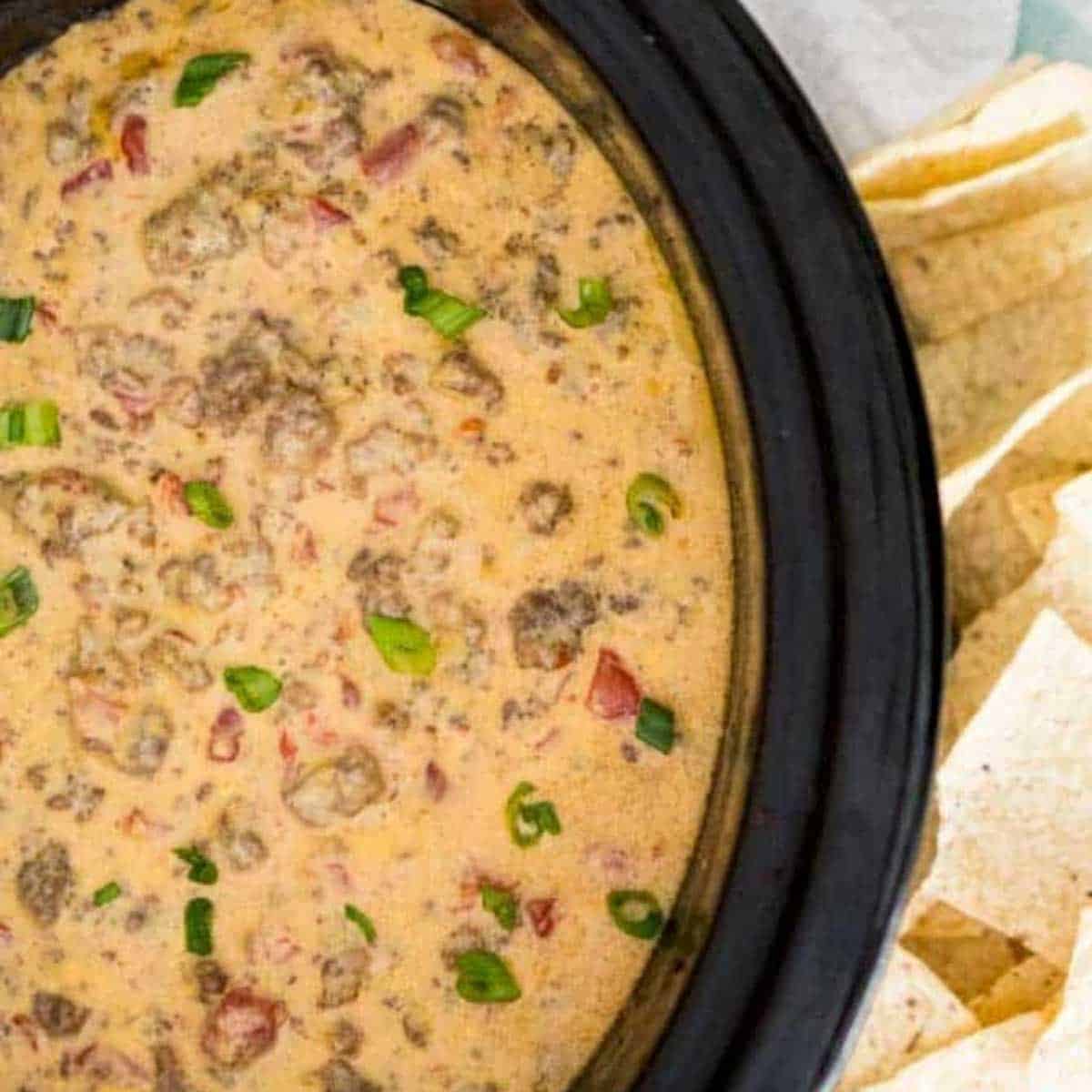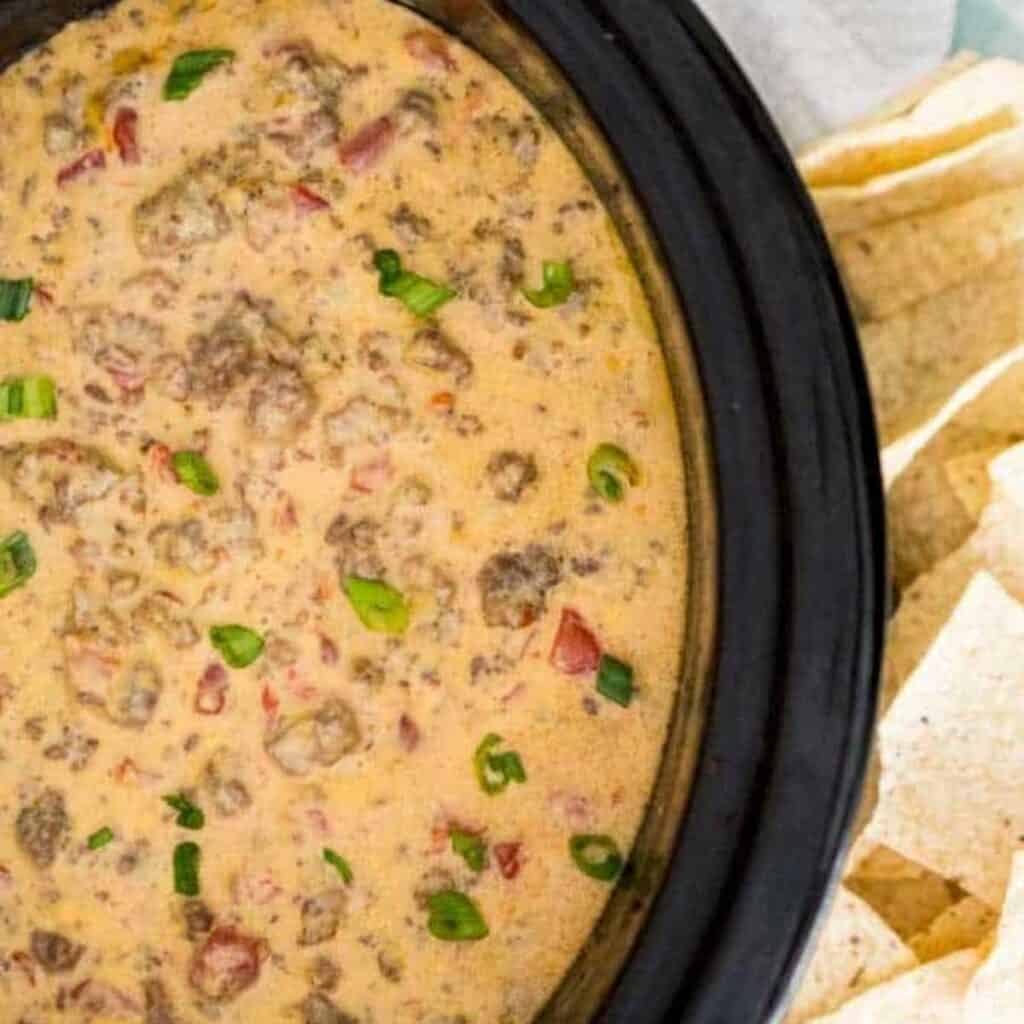 Hear me out! I know you may think of queso as an appetizer but THIS queso dip is so much more!
This slow cooker queso is made with both ground beef and ground sausage, and you can customize the spiciness if your kids aren't a fan of the heat. Serve it with tortilla chip and I guarantee you it will be filling enough to count as a meal!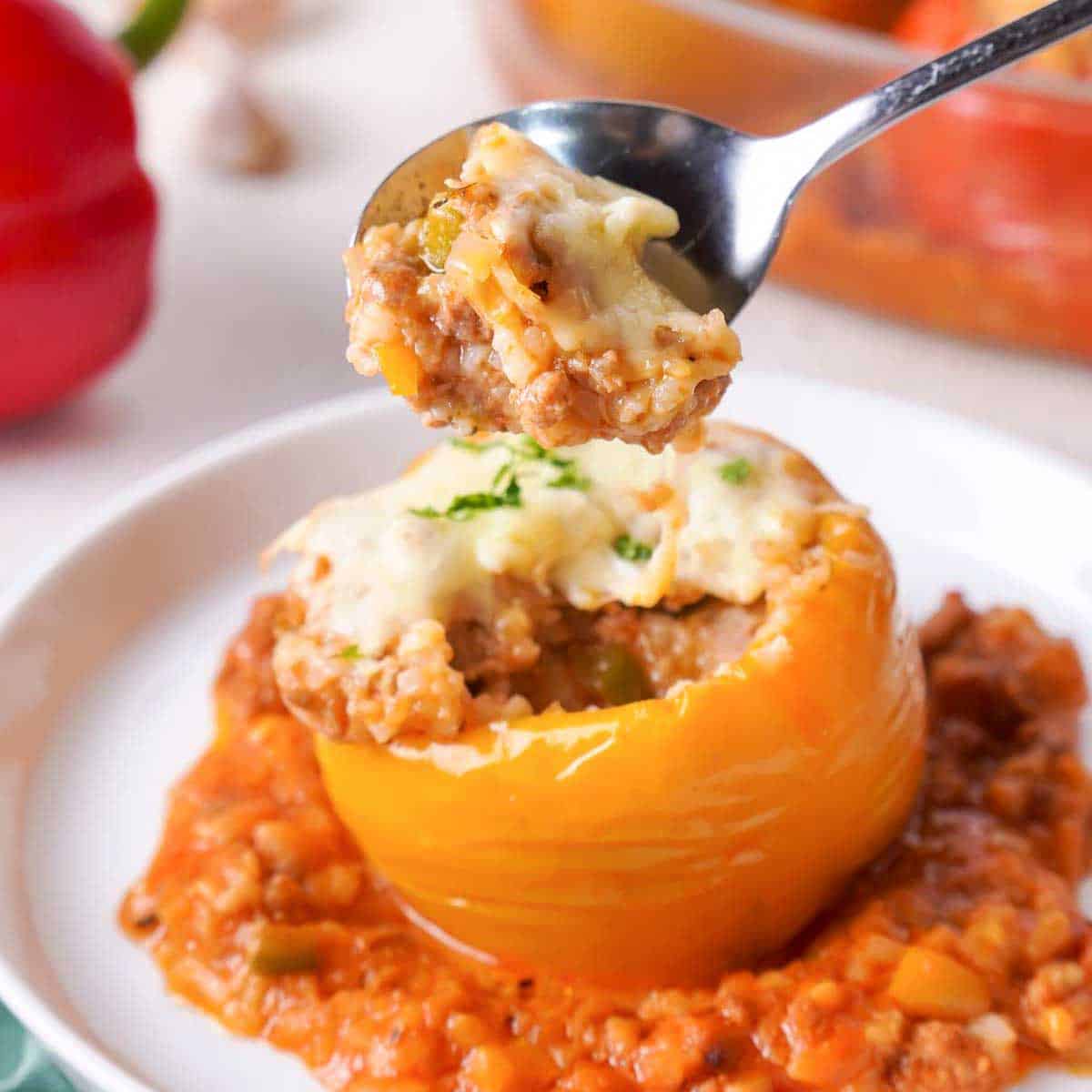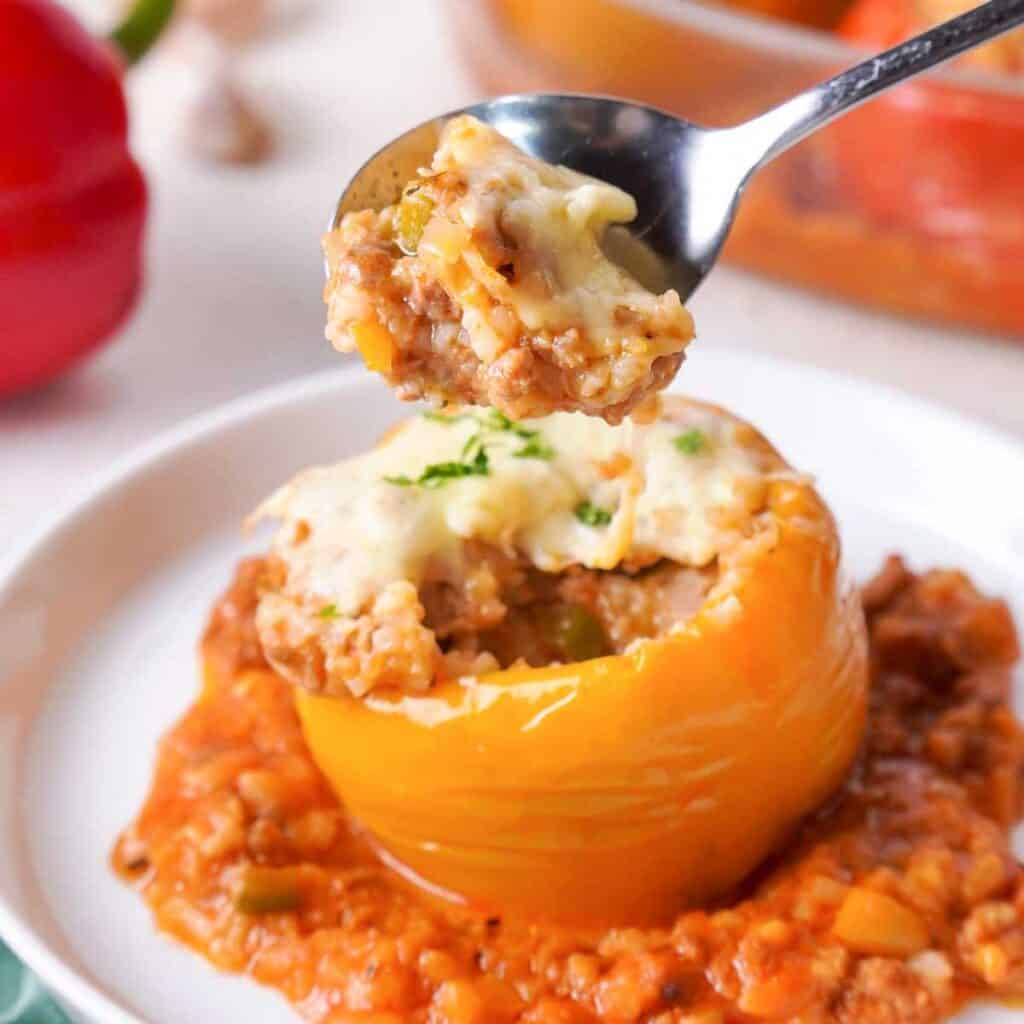 Sweet bell peppers are usually well-tolerated by most kids, but even if yours aren't a fan you can still prepare this delicious recipe and let them eat the filling on its own while they grown ups enjoy the stuffed peppers.
Flavorful ground beef and rice are mixed with seasonings and marinara and give the sweet peppers the perfect filling. Best of all, they are made in the Crock Pot so they are super easy for busy nights.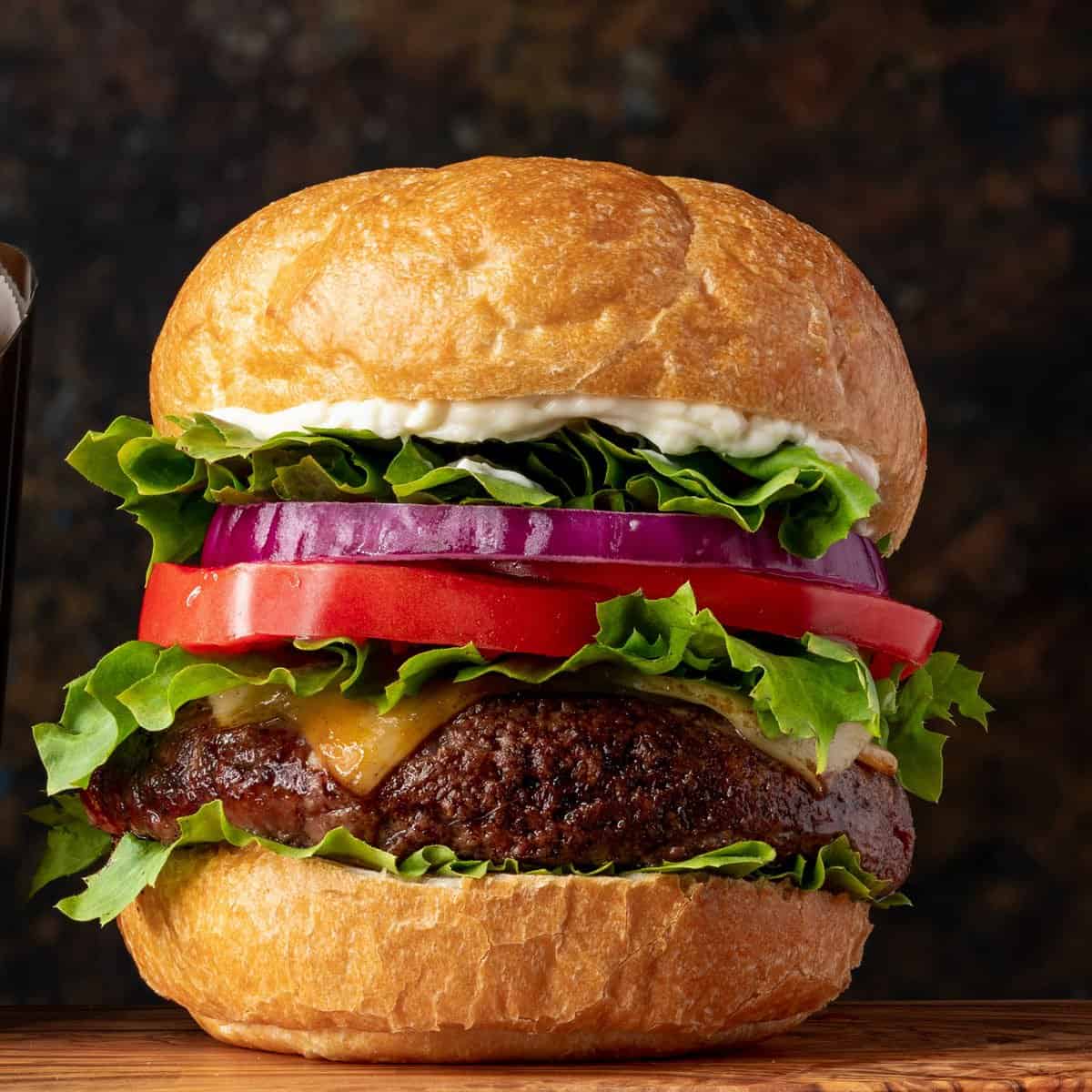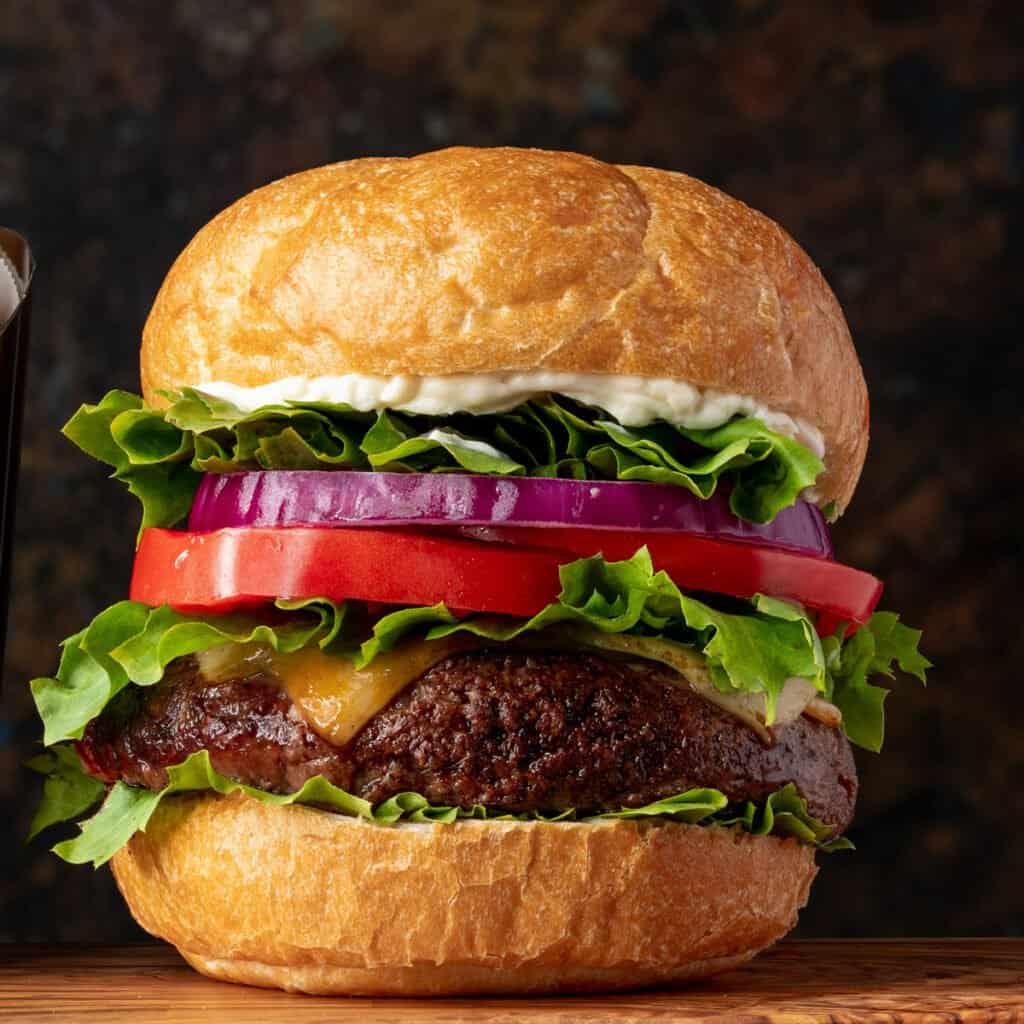 Make your own hamburgers and bake them up in the oven, then let everyone in the family top them off with their favorite toppings.
This is a classic kid-friendly meal idea and baking the burgers in the oven makes it super easy to prep with minimal cleanup. You can serve them up with roasted potatoes, pasta salad, or a fast and easy homemade Caesar salad or Greek salad.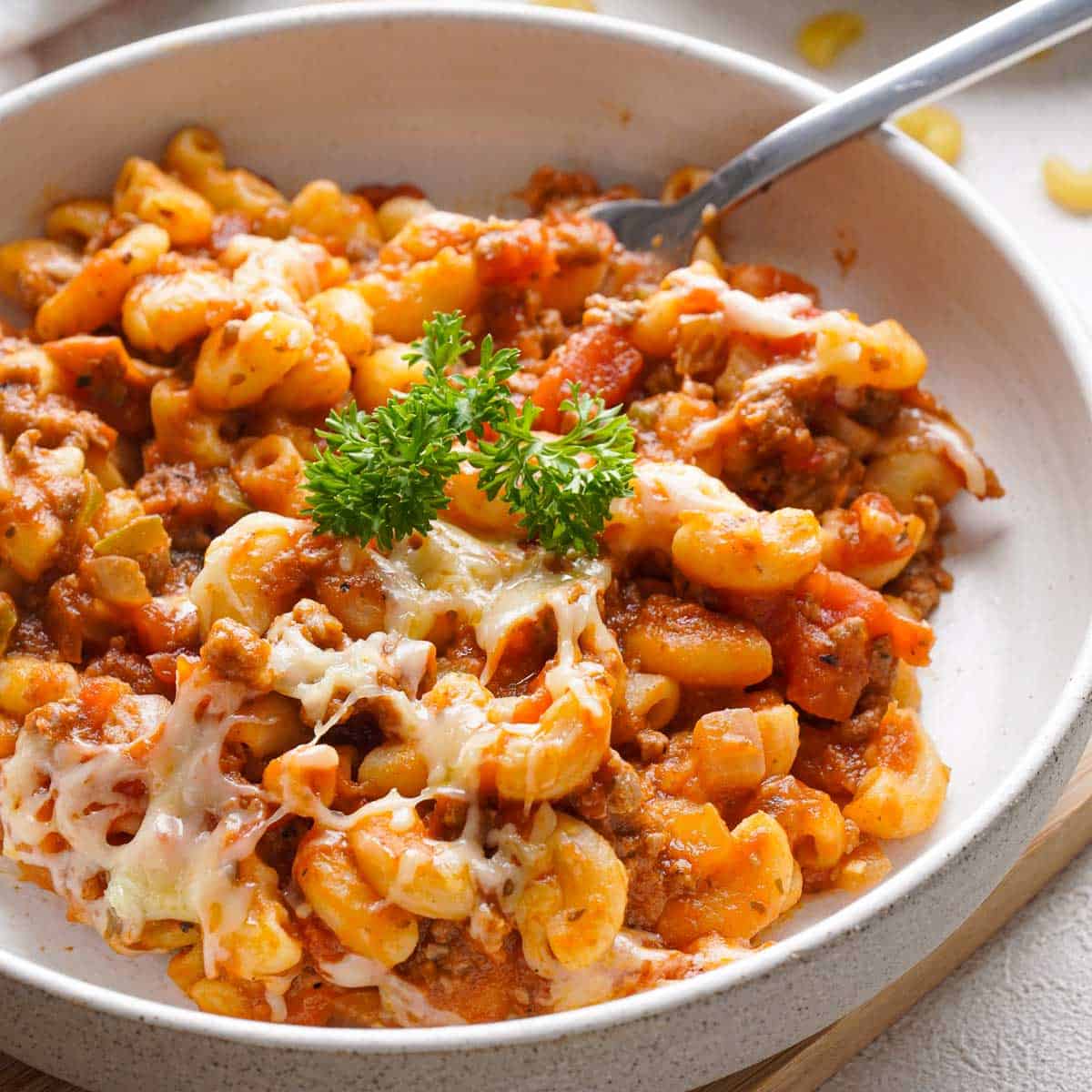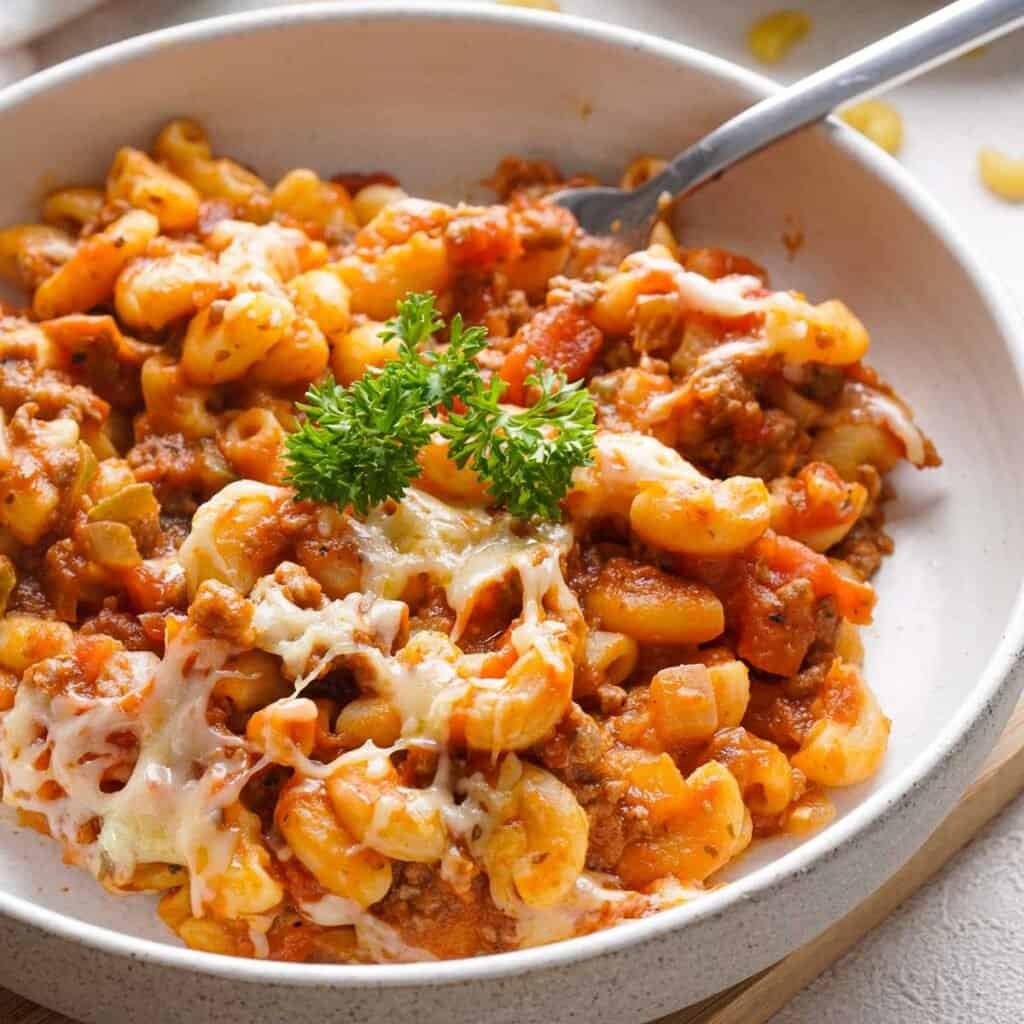 Not to be confused with Hungarian goulash, this American-style Ground Beef Goulash is an easy, fast, and budget-friendly meal that kids will love. Think of it as Hamburger Helper from scratch!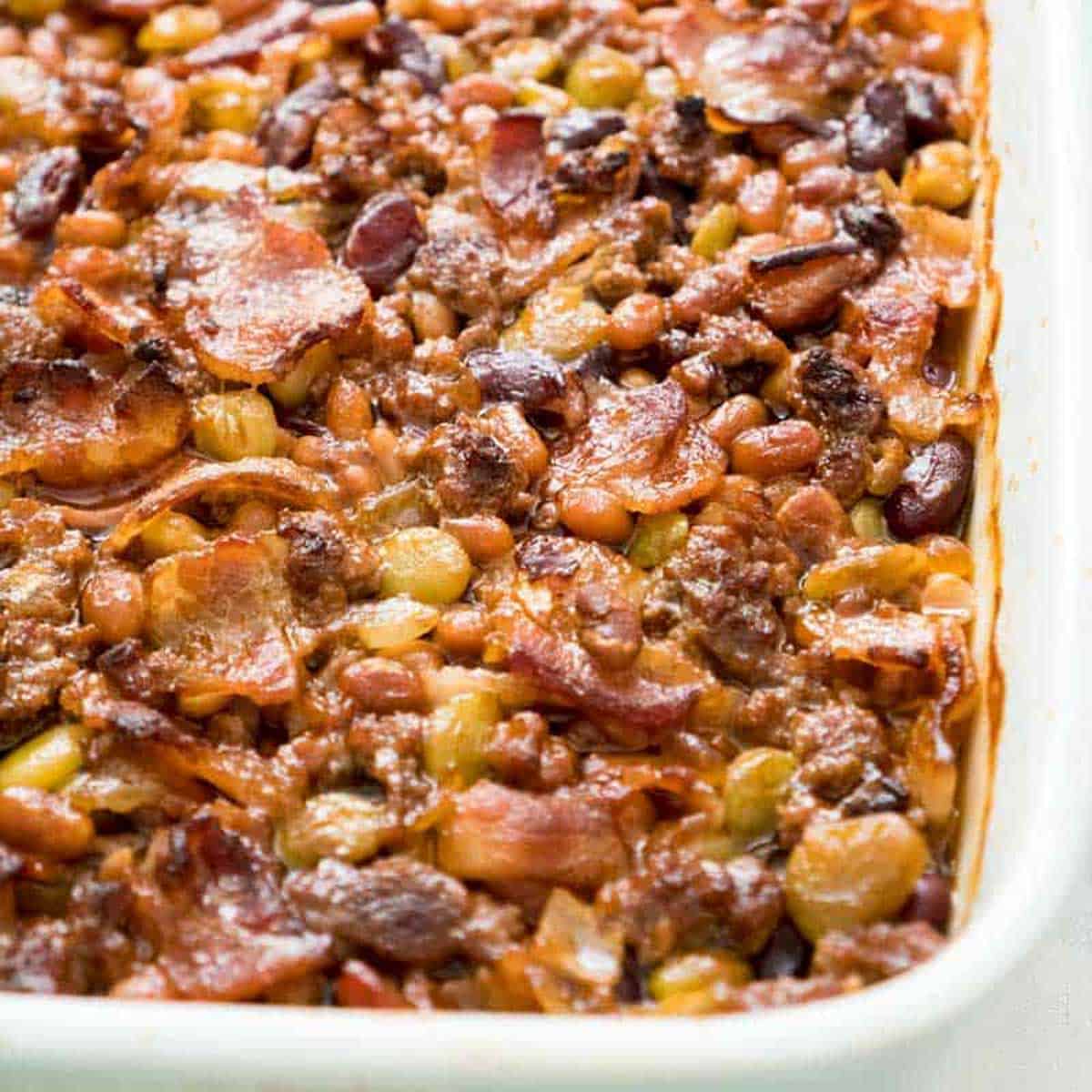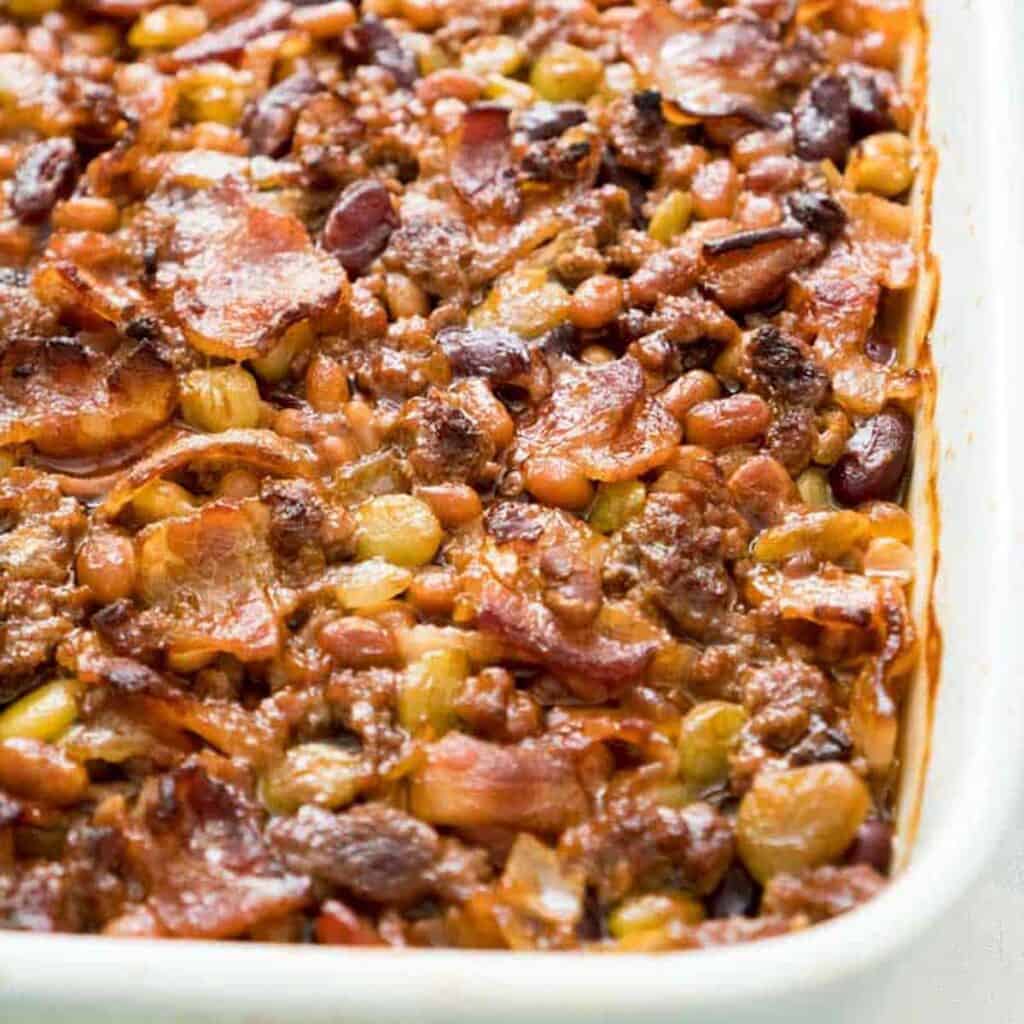 Calico beans are baked beans taken to the next level, and yes, they are definitely hearty enough to serve as a stand-alone meal for picky kids.
These baked beans feature 3 different types of beans, bacon, and ground beef-hello protein! They are baked up to perfection and the entire family will love them.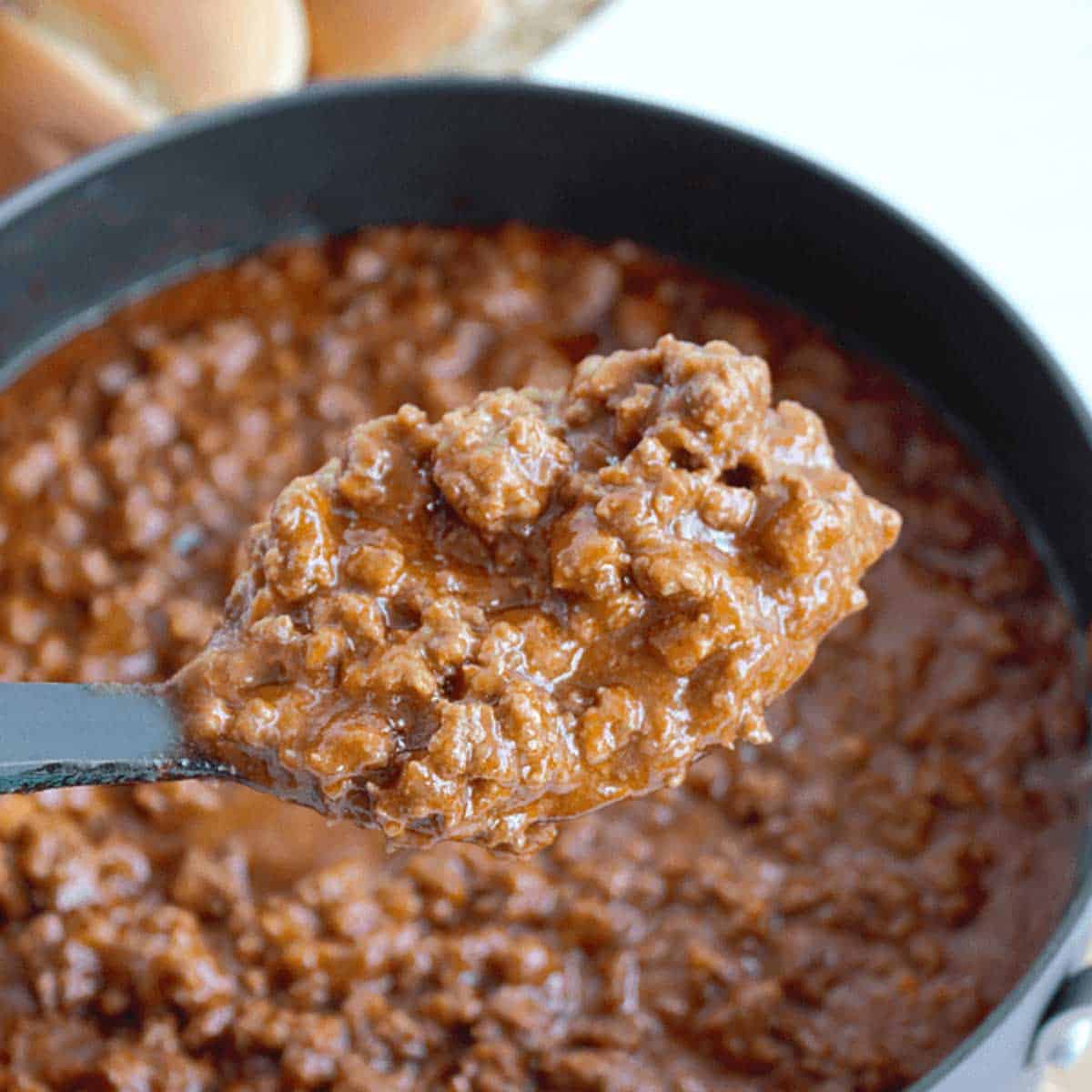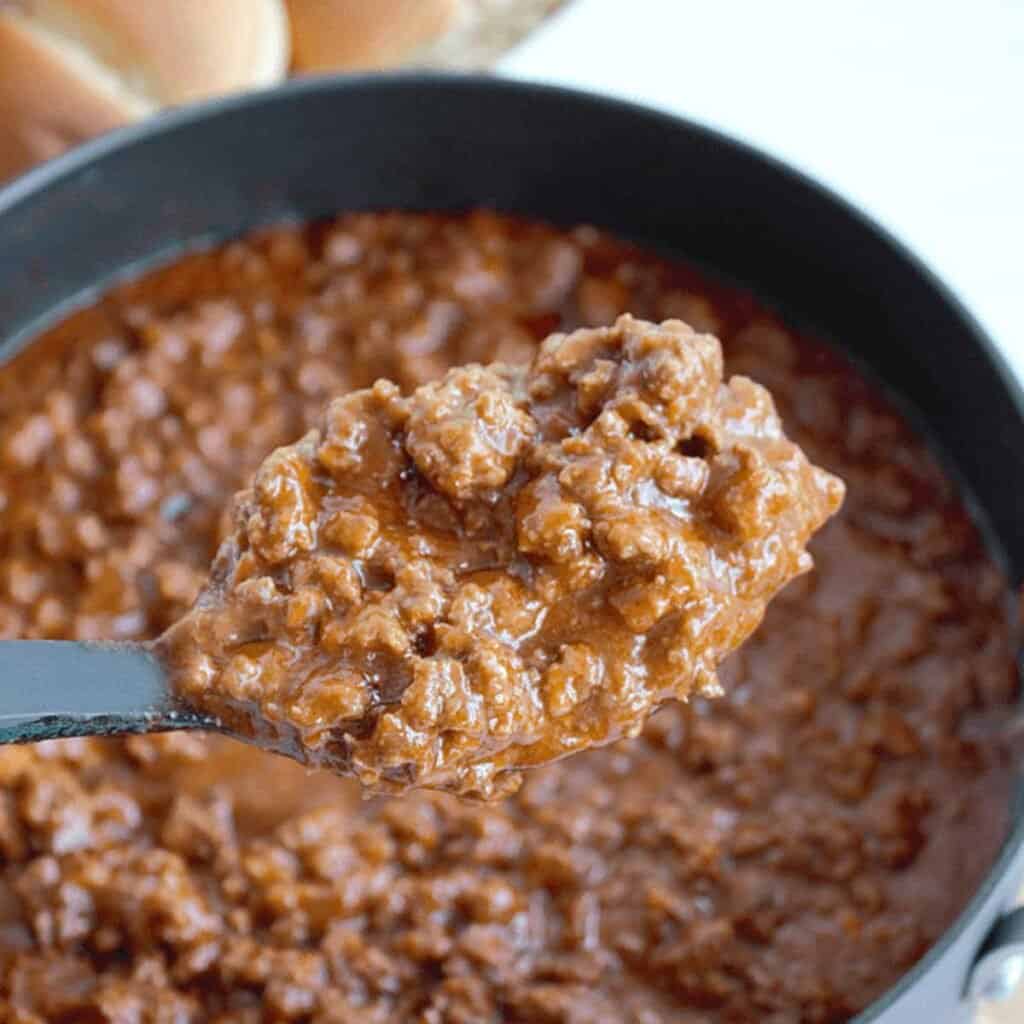 Sloppy Joes are a classic kid-friendly food, but wait until you try my big-batch recipe for Sloppy Joes for a crowd. This is a great recipe for freezing so if you're not feeding a crowd, make a big batch then divide it and freeze it for an easy pre-made meal another night.
Sloppy Joe Muffins
While we are talking Sloppy Joes, use some of the leftovers to make another kid favorite meal: sloppy joe muffins!
Sloppy joe meat and sauce is layered on an English muffin and topped with cheese pizza-style and baked up into finger food perfection!
Meatloaf
I love meatloaf for kids because I can hide finely chopped veggies inside if I'm feeling extra sneaky that evening.
Extra veggies or not, meatloaf is a classic recipe that is tried-and-true and kid friendly, especially with that tasty tomato sauce glaze.
Leftover Meatloaf Sandwiches
Finally, use any leftover meatloaf the next evening to make some tasty leftover meatloaf sandwiches! Toast up some bakery bread and grill slices of meatloaf before adding your favorite toppings.
Allowing the kids to assemble their own sandwiches helps even the pickiest of eaters make this hearty meal their own!
I hope these easy ground beef recipes for kids gives you plenty of inspiration for your next dinner! Leave me a comment below to let me know which one your family loved the best!