A grilled cheese sandwich is like a warm hug for your taste buds, but every delicious sandwich needs a good side dish! I've got some great ideas for sides for grilled cheese! Some of these are classics, some you may not have ever considered.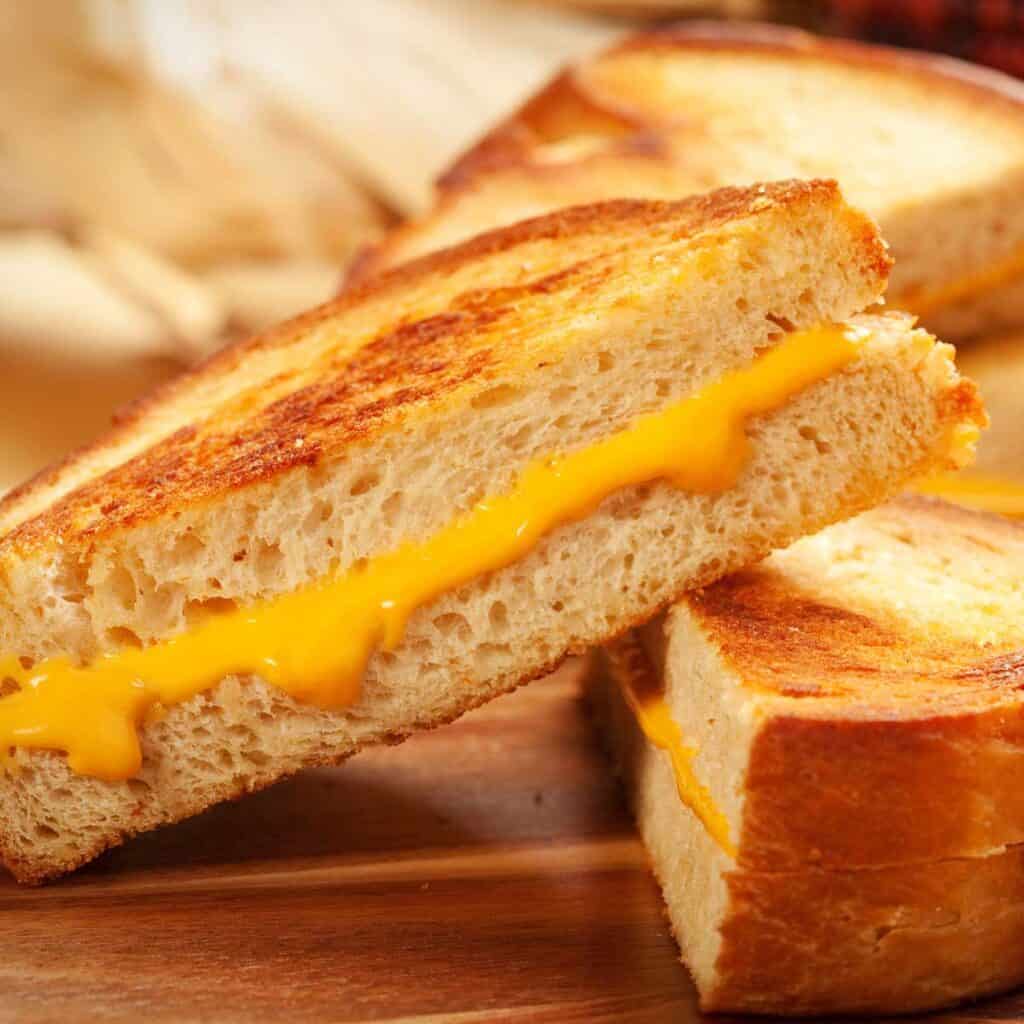 We love grilled cheese sandwiches in my house whether it's a fancy version like our Hawaiian roll grilled cheese or havarti apple bacon grilled cheese or the traditional version.
It's fun experimenting with different sides to compliment this tasty sandwich! Keep reading for 15 easy and delicious side dishes that'll take your grilled cheese experience from great to fantastic.
This is such a classic side dish for grilled cheese sandwiches. Its tangy goodness balances out the cheesy richness. I've always loved dipping grilled cheese into this creamy soup and I think it's pretty much the perfect pairing.
If you're not a fan of tomato soup, any hearty soup is perfect for dipping that grilled cheese into, hamburger vegetable soup or sausage potato soup are great too!
2. Sweet Potato Fries
Crispy outside, soft inside, sweet potato french fries add a touch of sweetness to your meal, creating a delightful contrast.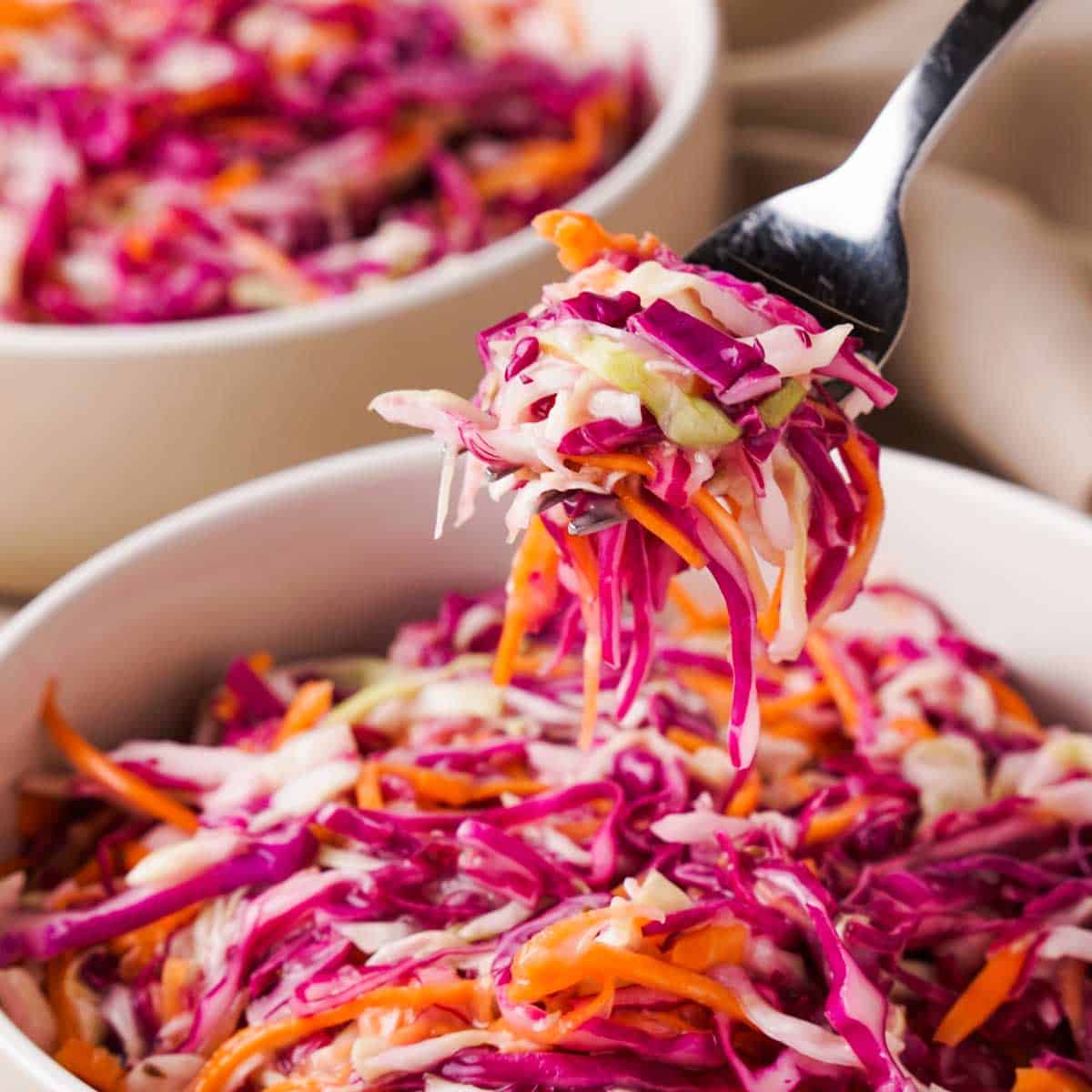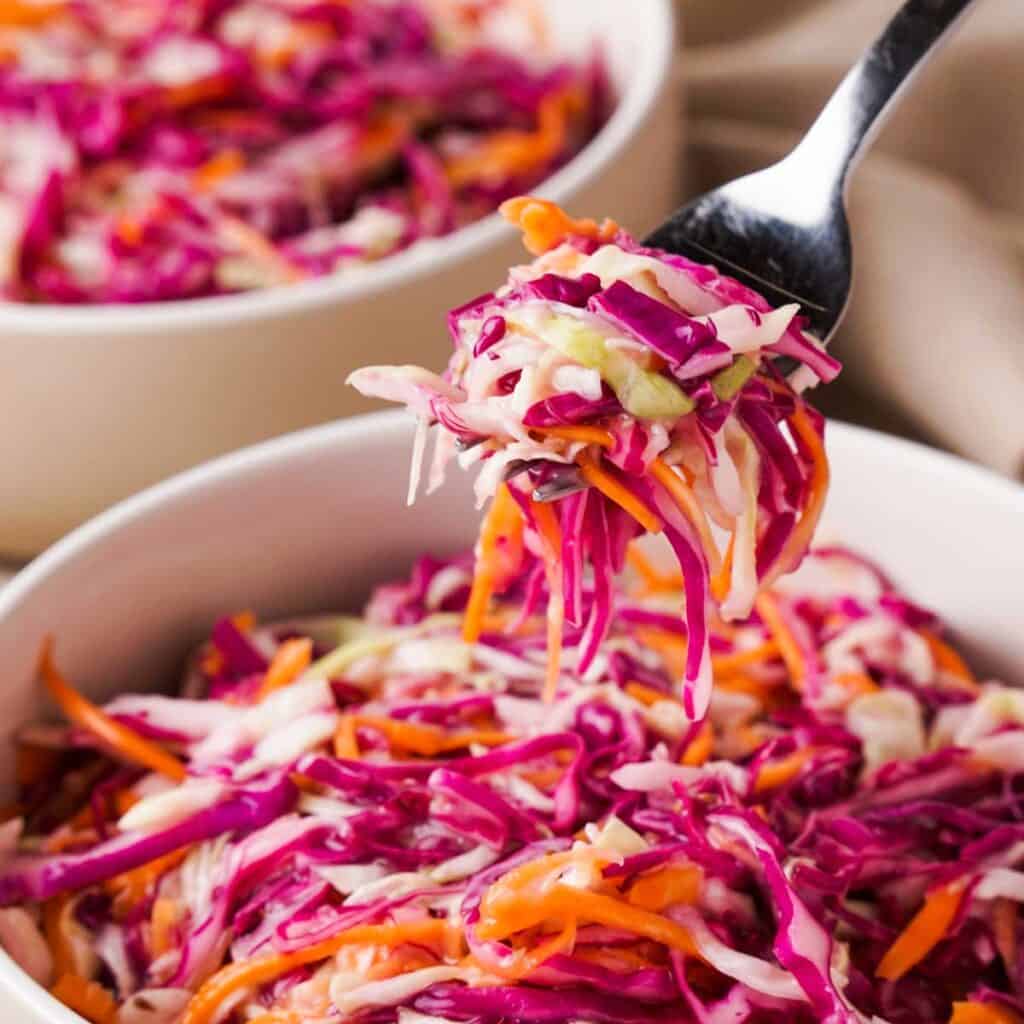 This crunchy, cool side dish refreshes your palate after the warm embrace of your grilled cheese. Its tangy dressing cuts through all that cheesy goodness.
These tots are crispy, golden, and dusted with savory parmesan cheese and garlic – the best friend your grilled cheese has been waiting for. You'll love the great taste combo of this pair!
5. Pickle Spears
Dill pickles bring a zesty, briny kick to your sandwich. They're the perfect crunchy and tangy sidekick. (For a fun twist try our Kool Aid pickles!)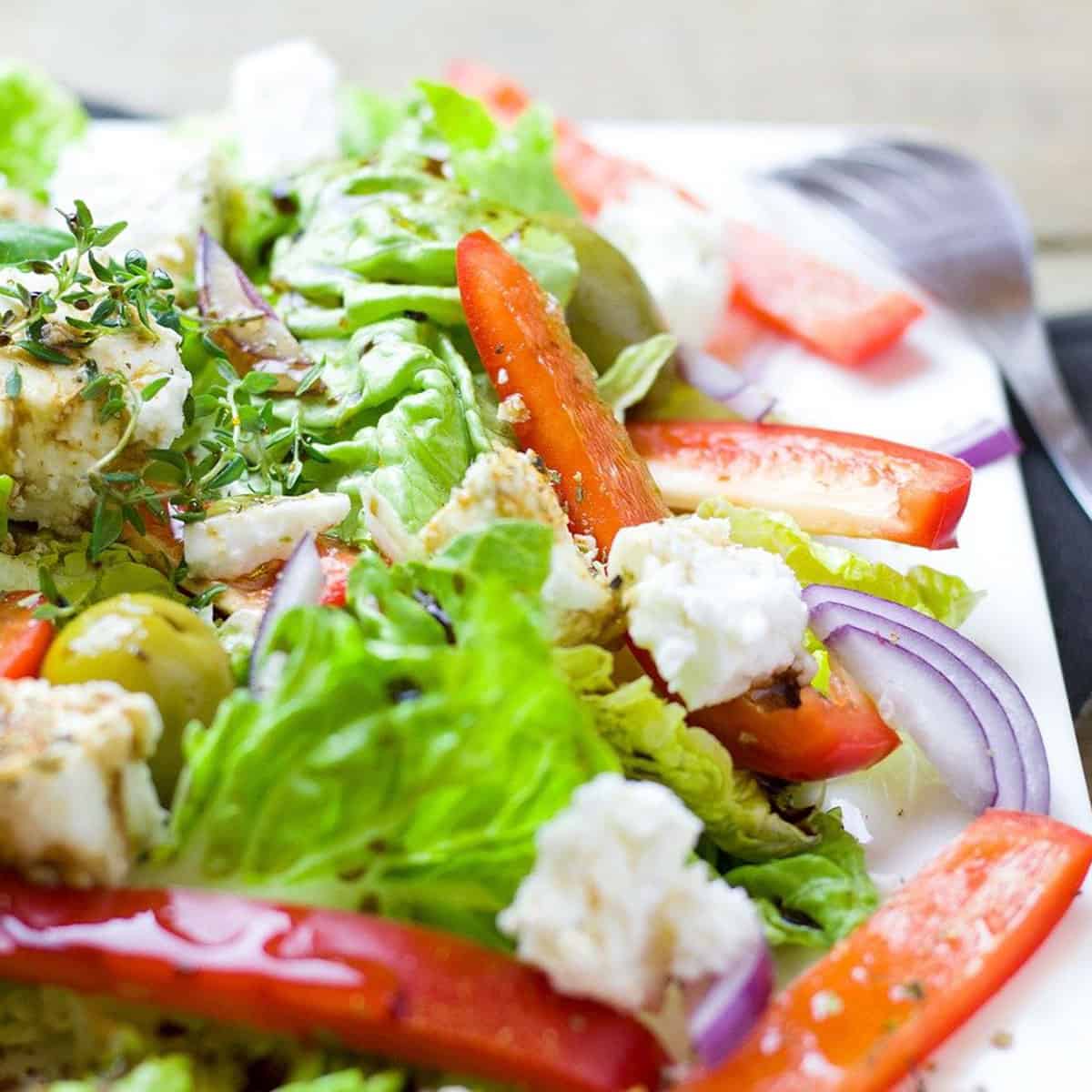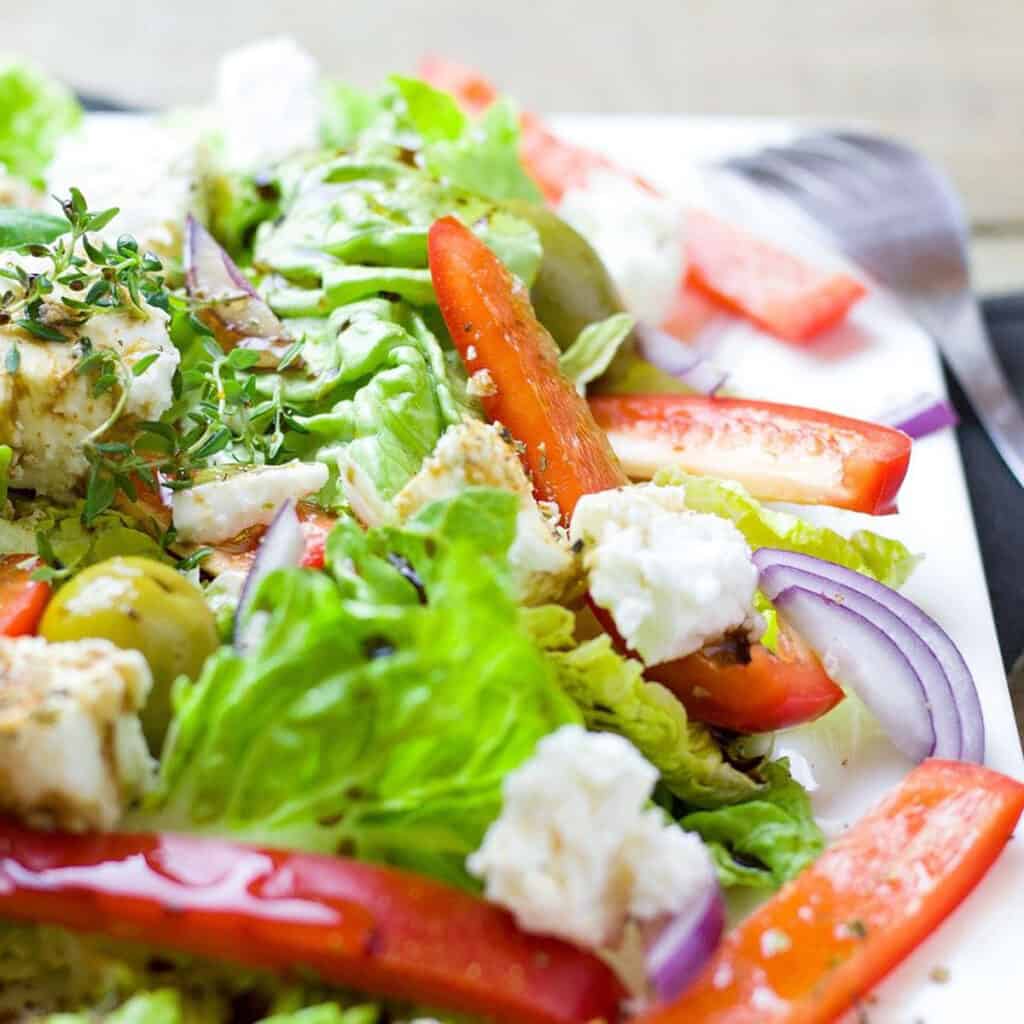 6. Mixed Greens Salad
A light simple green salad with a zesty Greek dressing is a great option and adds a burst of freshness to your meal. You can make it a Caesar salad if you prefer. With simple ingredients that you just toss together, this is easy, healthy, and satisfying. 
7. Fruit Salad
A rainbow of your favorite fruits provides a sweet and juicy counterpart to your grilled cheese, making the flavors pop. This is a perfect side dish for everyone, but especially kids.
Crispy, golden, and oh-so-sweet, onion rings bring that satisfying crunch and a dash of sweetness to the grilled cheese party. These are classic comfort food and taste amazing with grilled cheese!
9. Potato Chips
This is so simple, but potato chips are one of the best sides ever for grilled cheese. Crispy, salty chips pair so well with a perfect grilled cheese sandwich.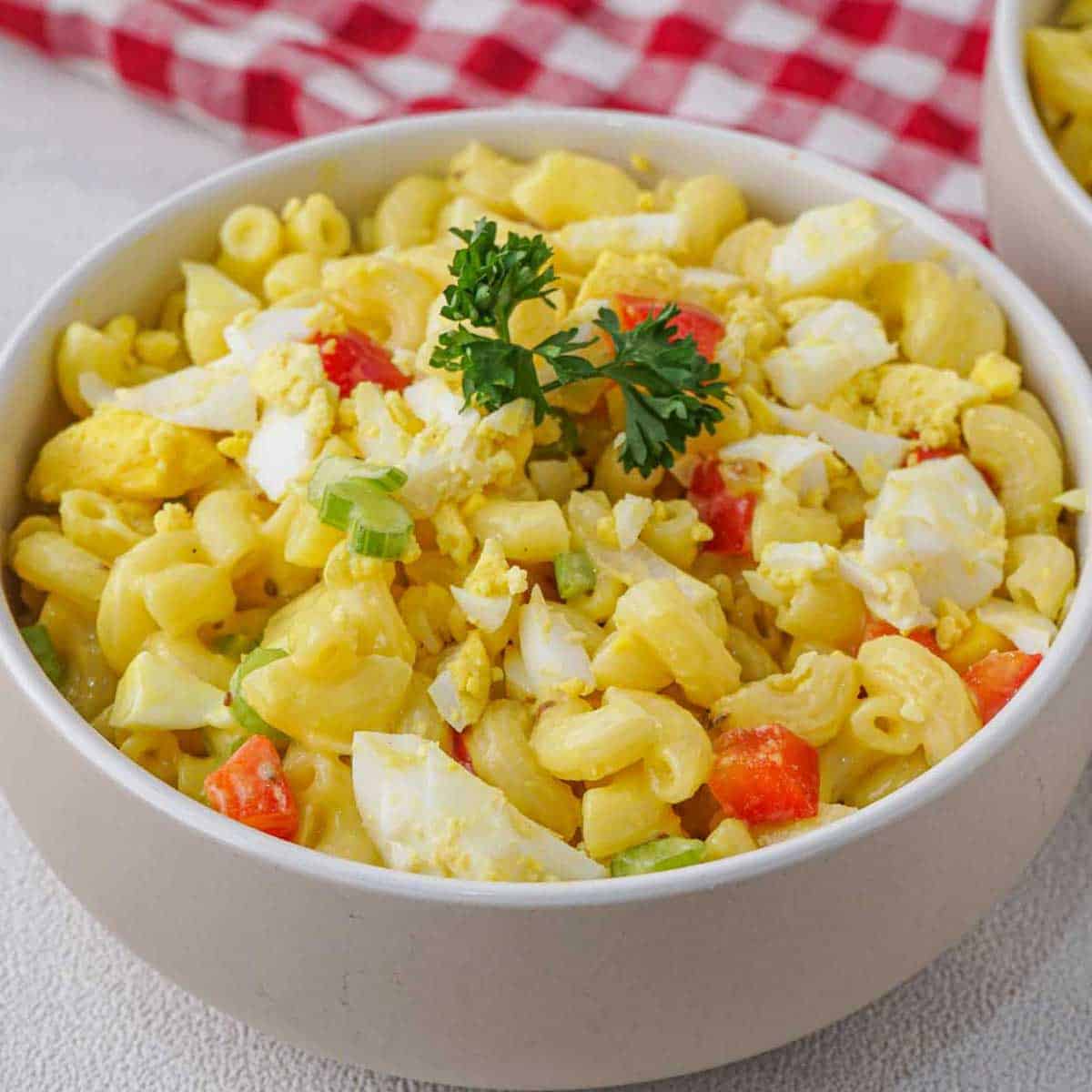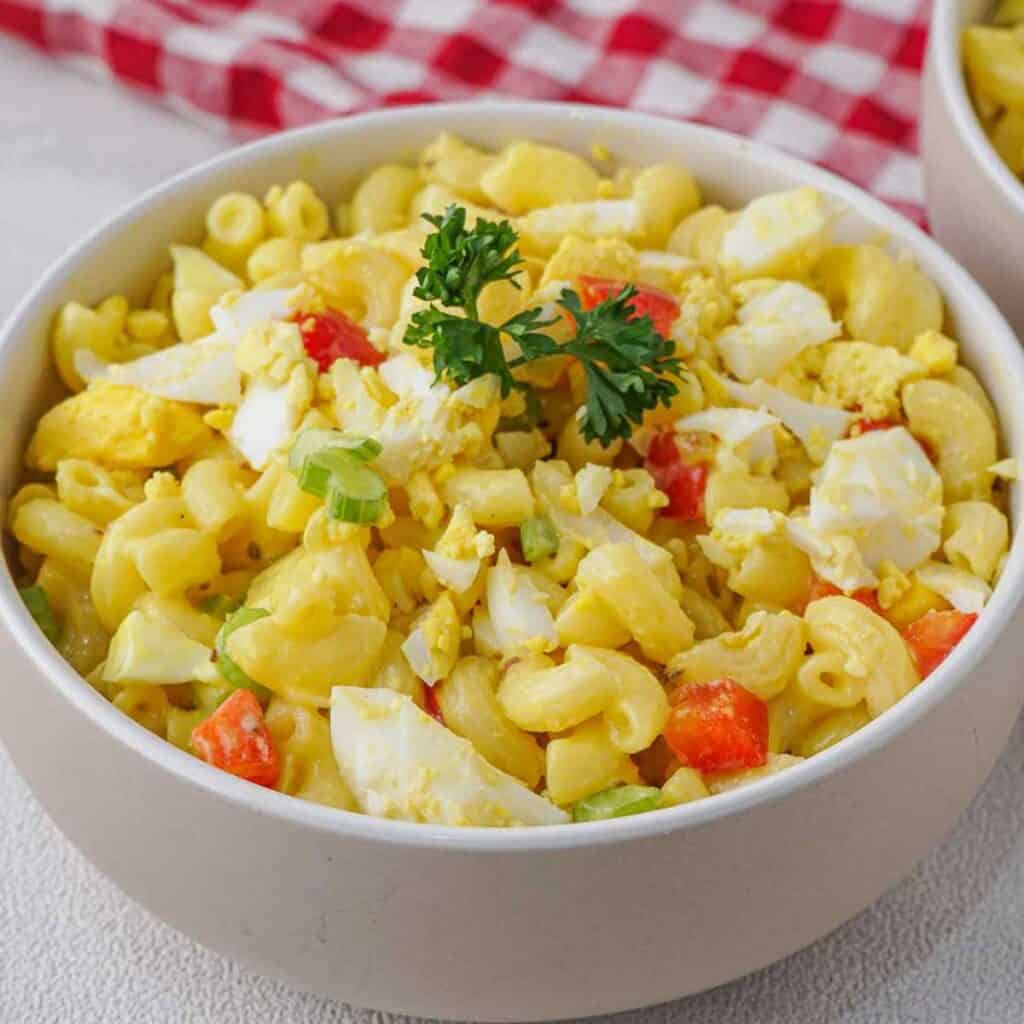 Tangy macaroni salad is a great addition to your grilled cheese meal! It's an easy recipe that can be made ahead of time so that adds to the convenience of a good grilled cheese recipe and makes a tasty complete meal.
If you want a healthier option to pair with your grilled cheese, broccoli salad is a great choice. This easy side dish is usually made with fresh veggies like broccoli and red onions, along with cranberries, sunflower seeds, and sometimes bacon, all tossed in a tangy mayo-based sauce.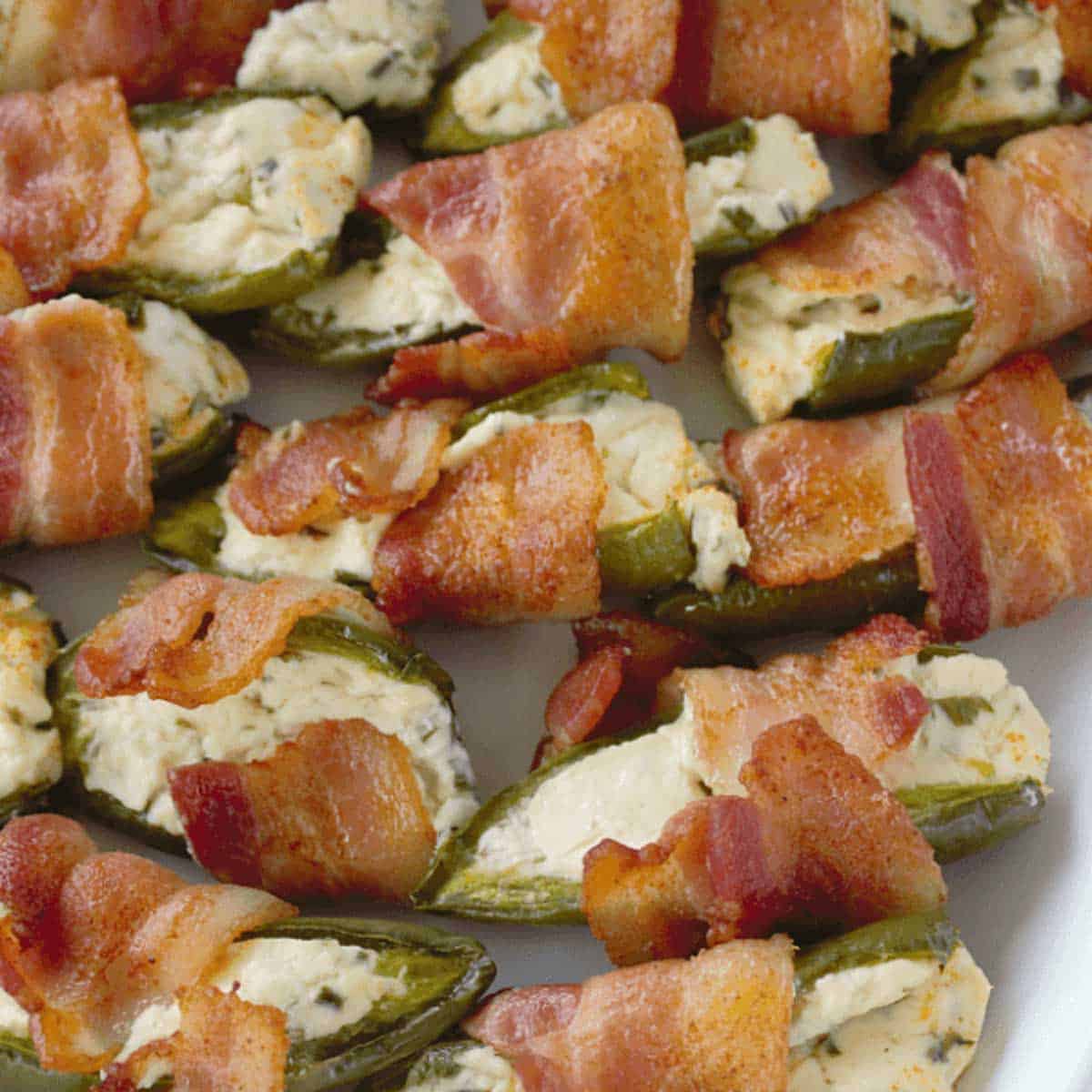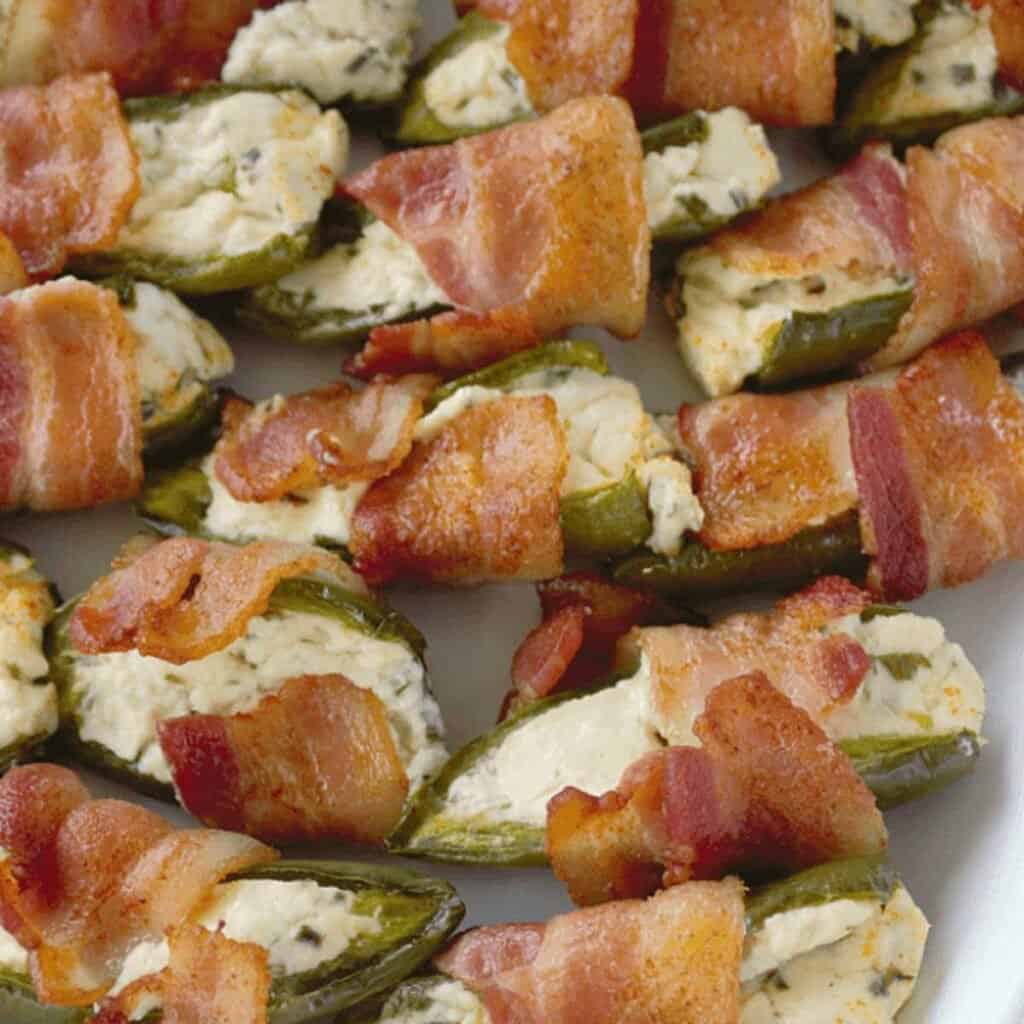 These poppers bring the heat and the crunch. Spicy, savory, and perfect for those who like a kick with their grilled cheese.
Refreshing and tangy, this salad cools things down after your warm sandwich. It's like a Mediterranean vacation for your taste buds and the tangy feta cheese is a great combo with your grilled American cheese sandwich.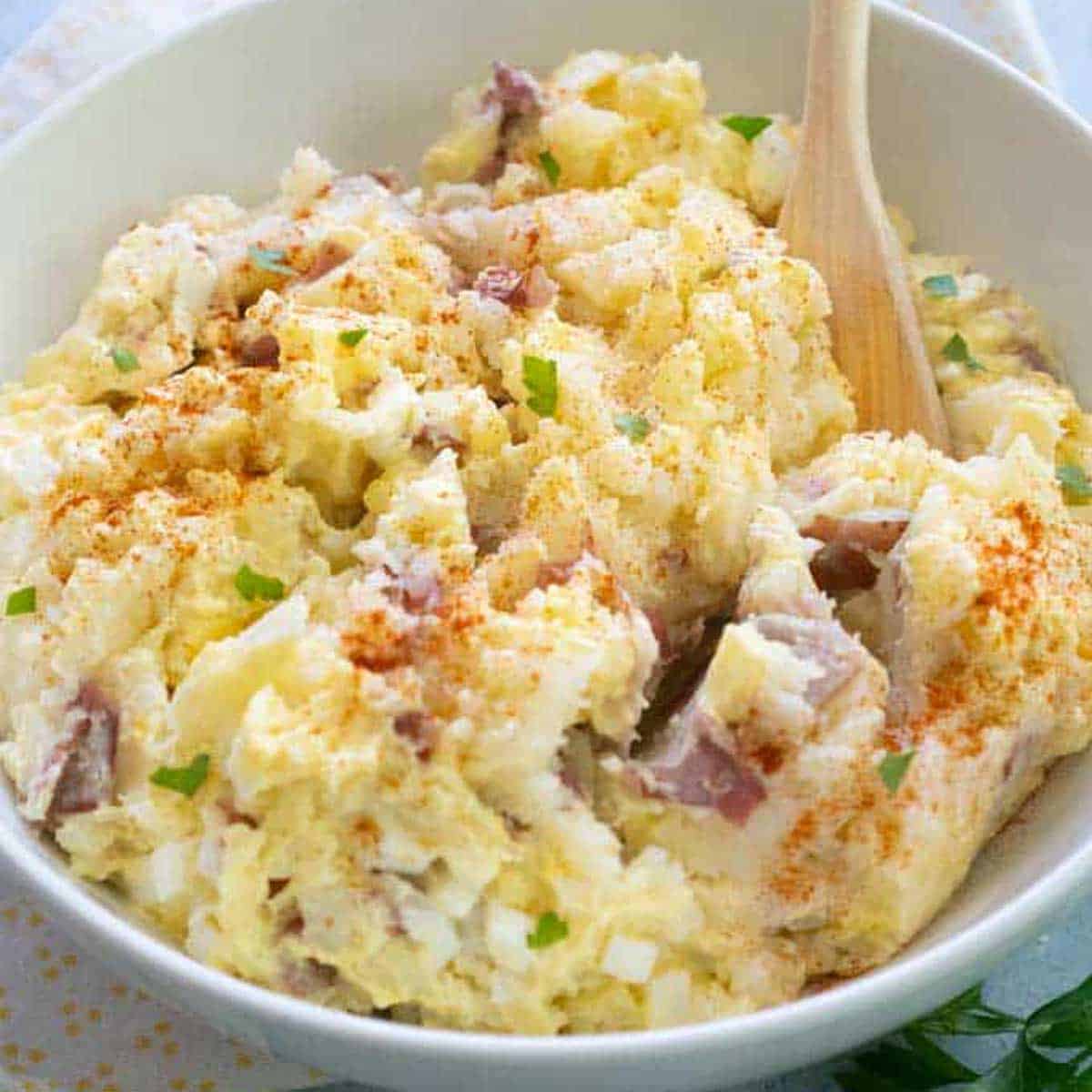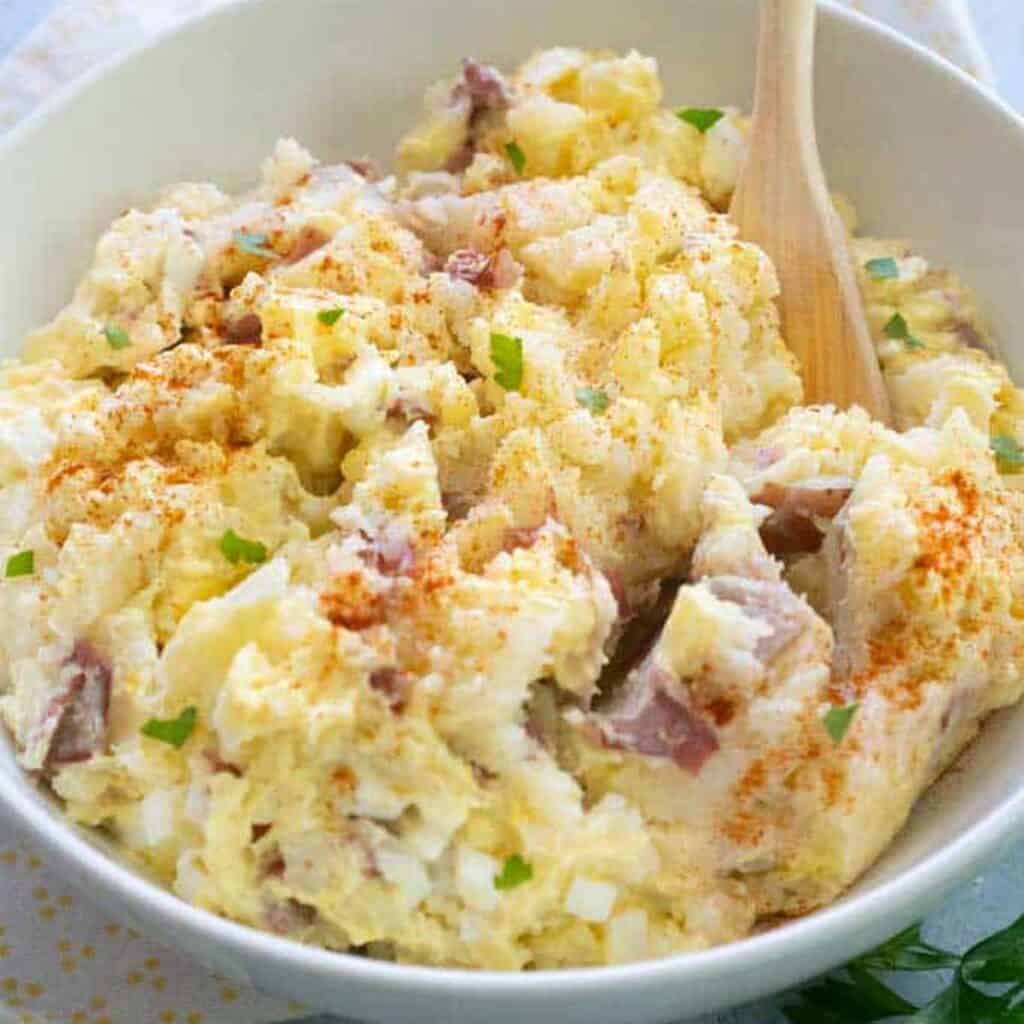 14. Potato Salad
Cold potato salad is just a nice contrast of flavors and textures with a grilled cheese sandwich. It's easy to make in a big batch ahead of time and use for sides for both lunch and dinner or you can see our tips for improving store-bought potato salad.
Sweet corn, cooked perfectly on the grill, is a summery, savory side that pairs wonderfully with your grilled cheese.