Sometimes we don't have time to make potato salad from scratch but luckily there are a few easy ways to improve the taste of store-bought potato salad. Whether you are hosting a summer barbecue or heading to a potluck, try these 5 ideas to make your potato salad taste delicious.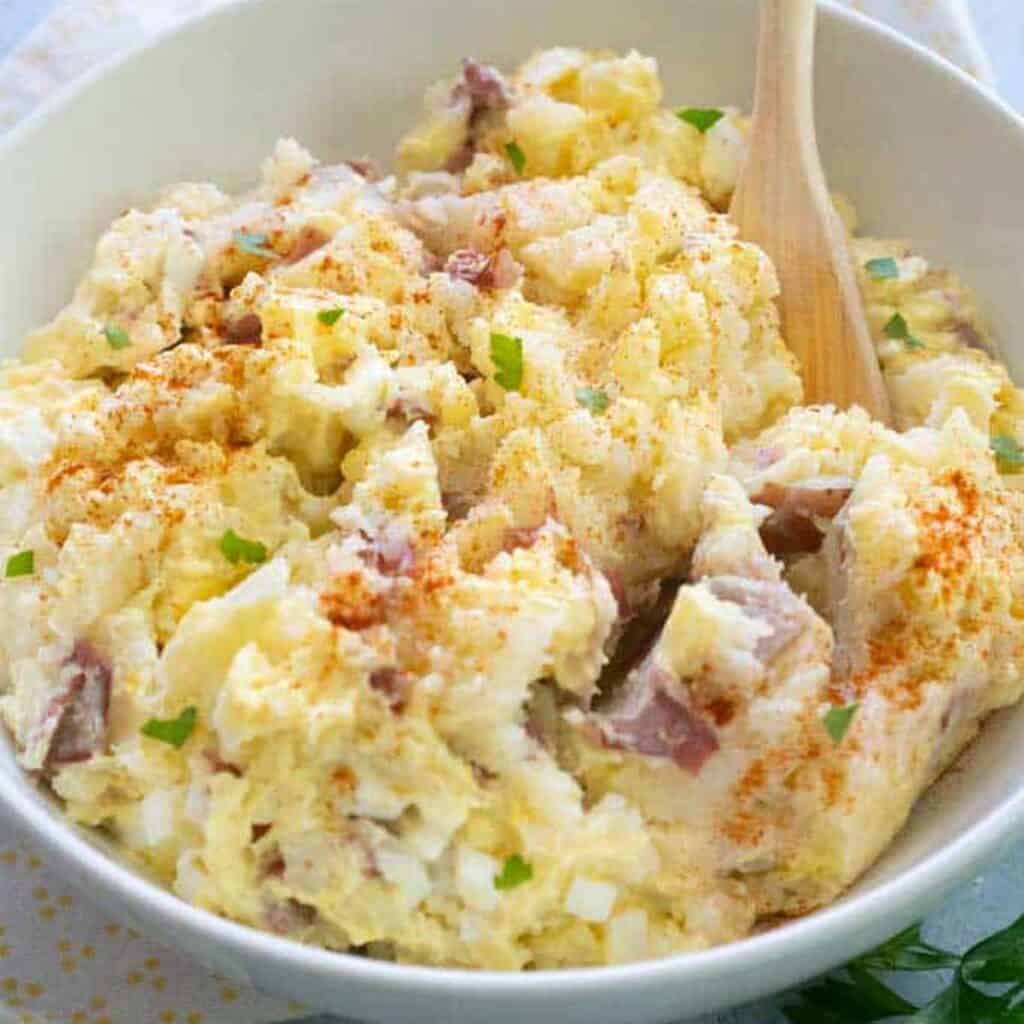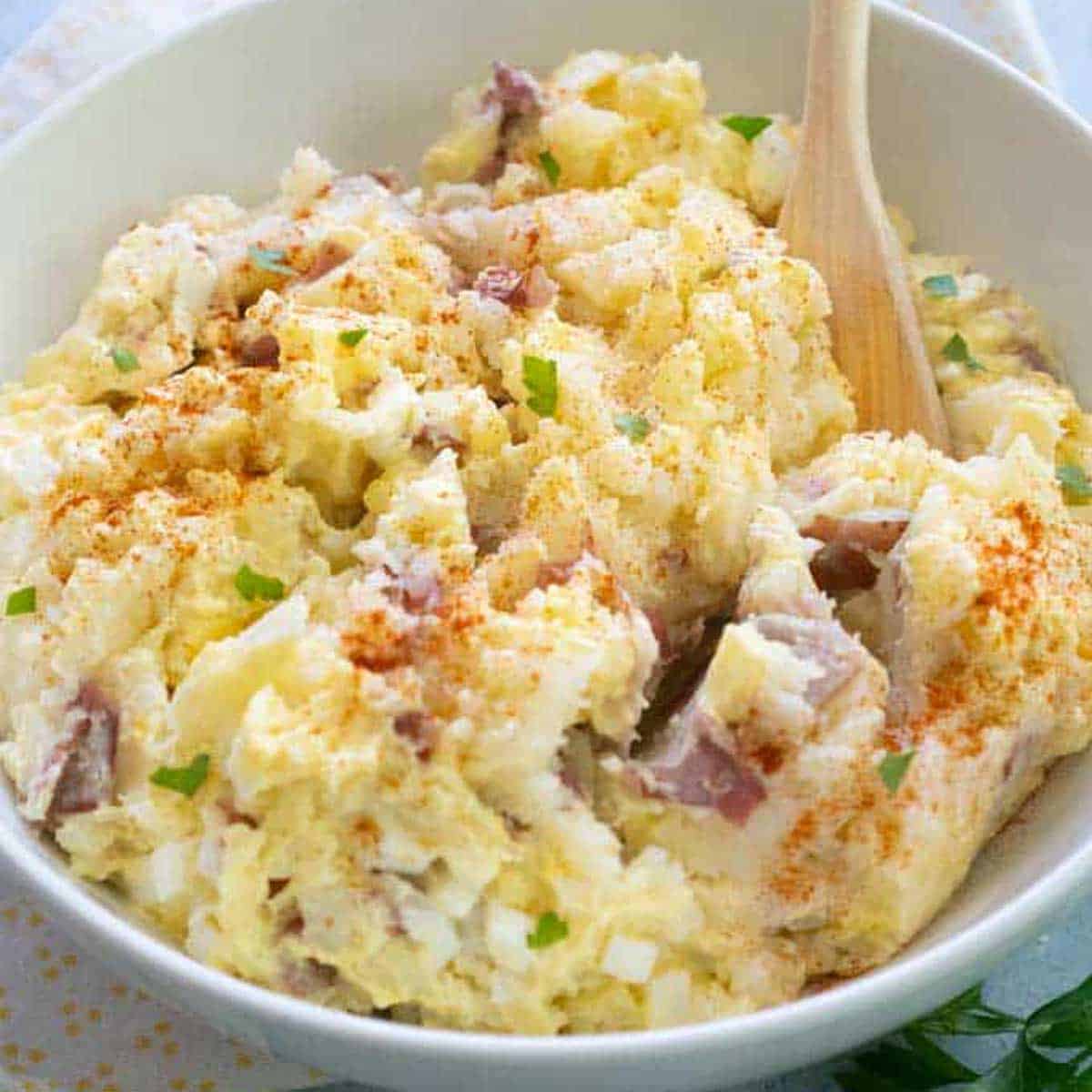 While I'm a big fan of from scratch potato salad, sometimes we just don't have the time to make it ahead of time and let it chill. Starting with a premade potato salad can be great but most of the time it can have a bland taste.
No need to worry, take your potato salad from blah to delicious with one of these easy ideas and add-ins.
Before heading to your potluck or party, check out these 13 dishes to serve with potato salad.
Taste test first
Before adding to your potato salad be sure to taste it and figure out your starting point. Is it creamy enough? Does it lack seasoning? Does it feel too mushy?
Knowing what you are working with can go miles in improving the taste. If you are buying from the deli counter you can also ask for a taste before you purchase as well.
After each time you add something, taste again so you can continue to fine-tune the results.
Adjust the dressing
Depending on the type of potato salad you bought and your personal preference you may need to add more mayonnaise, mustard, or vinegar to the salad. I recommend doing this step first before other add ins so that you can make sure you are adding the additional ingredients in the right amounts.
Adding more dressing can also help if there are overpowering flavors in the potato salad you bought at the store. If there is too much onion and you cannot remove it, increasing the dressing amount can help dilute it.
If your potato salad has been made with too much vinegar it can overpower the taste and smell. Mix in finely grated lemon zest, about ½ teaspoon per 2 cups of potato salad, to allow the acidity to cut the taste of the vinegar.
Add texture and crunch
If the potatoes are overcooked in your potato salad or it feels to mushy when you taste it, try adding a little texture to the mix.
Chopped celery or finely diced red onion are great options for adding more structure to the creamy potato salad. Be sure to mix your chopped veggies into the potato salad well so teach bite is balanced and the flavor doesn't overwhelm in any one bite.
Adding relish is another option for adding texture and tang to your potato salad. Either dill or sweet relish can be added depending on the flavor you think will improve the taste the best.
Add seasoning
If the potato salad is bland, I usually start with adding salt and pepper. From there, adding in celery seed or chopped fresh dill can jazz up potato salad in a flash.
Garnish
Even if your potato salad tastes great out of the container, amp up the presentation with some garnish to make it look more homemade and add the finishing touch.
Finely chopped green onions or chives are a great garnish for potato salad. If you are serving up a Southern potato salad made with mustard, I like to add a sprinkle of paprika or even Old Bay seasoning to the top to play on the similarity in flavors to deviled eggs.