This post is sponsored by the Back to School promotion at Publix. The opinions and text are all mine.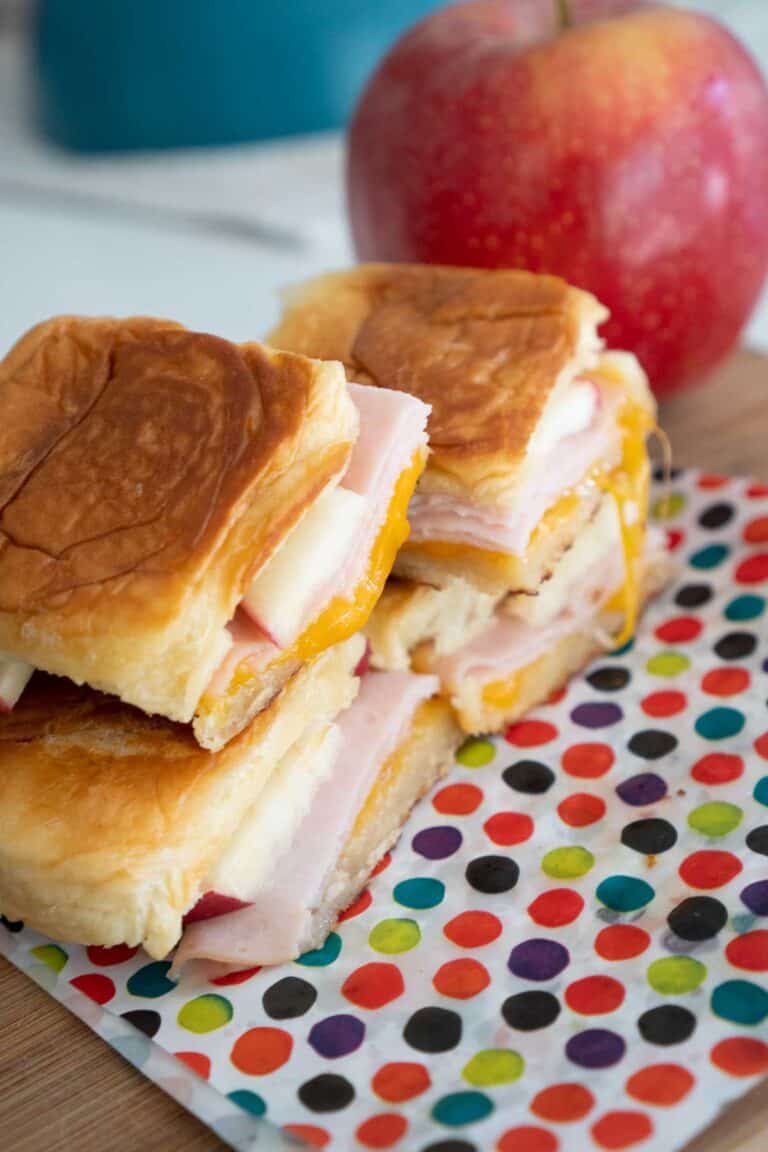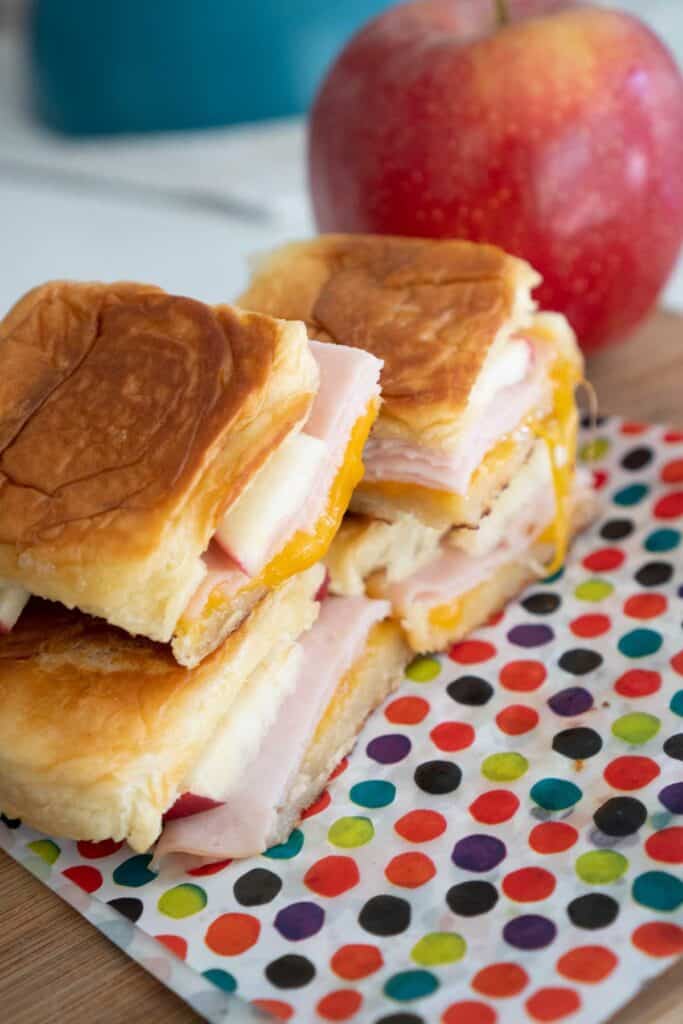 It's back to school time which means it's time to talk about lunch box ideas! Whether you are learning at home or in person, it is fun to change up the kids' lunches from time to time. I recently made my boys these delicious Hawaiian Roll Grilled Cheese sandwiches and they were a HUGE hit!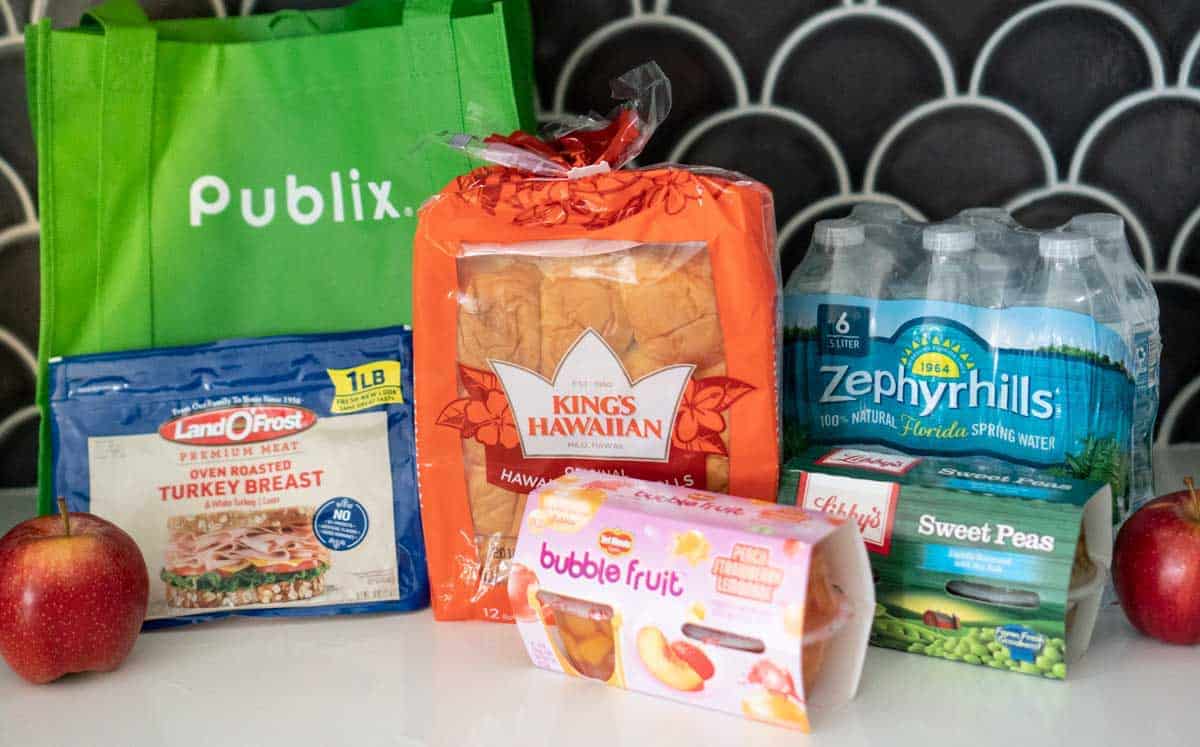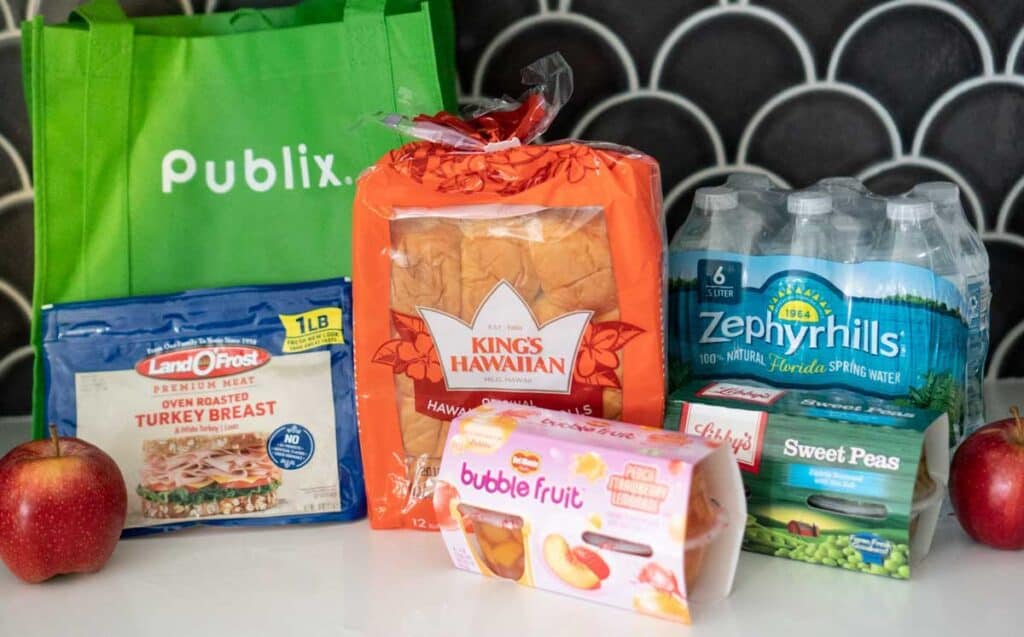 When I was preparing for school to start, I grabbed an Extra Savings flyer at the kiosk by the entrance to my local Publix to see the latest deals and it did not disappoint. (You can find the flyers at customer service if they aren't by your store's entrance.)
The Back to School promotion was full of everything I needed to pack the perfect lunch! My sons are obsessed with King's Hawaiian Sweet Rolls so those were a must, along with Land O'Frost Premium Sliced Turkey Breast. There were also at-shelf signs to help me find the highlighted savings, like the Blackberry Patch Blackberry Syrup, Del MonteFruit Cups and Libby Vegetable Cups I also bought.
I made two different versions of these Hawaiian Roll Grilled Cheese sandwiches. Because the rolls are sweet, I like to add a little fruit to the sandwich. The first one I made had sliced apples in addition to the cheddar cheese and Land O'Frost Oven Roasted Turkey Breast.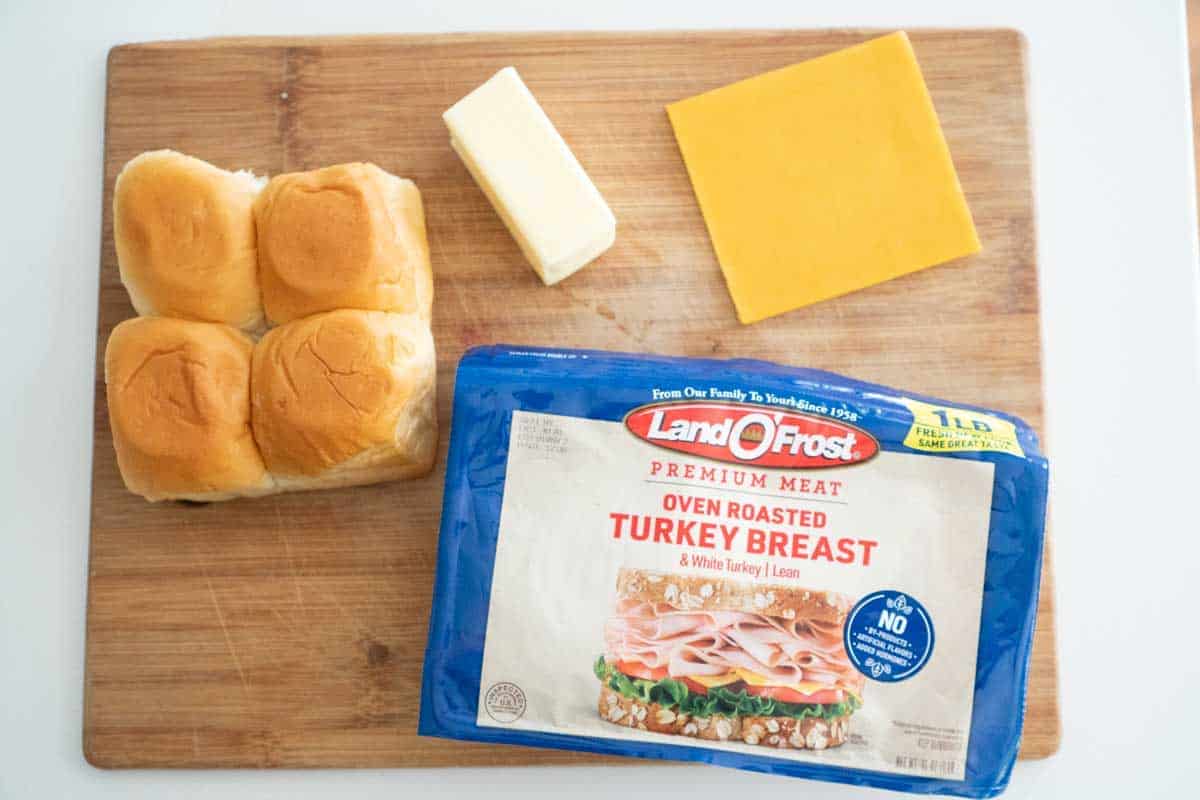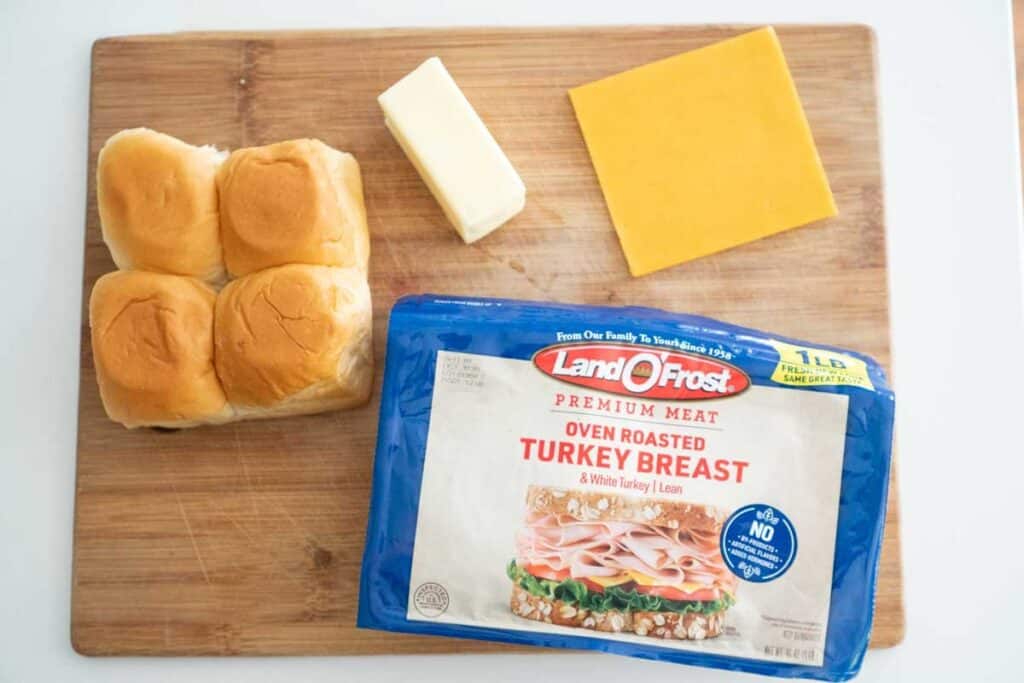 To start, use a serrated knife to cut the Hawaiian Sweet Rolls in half.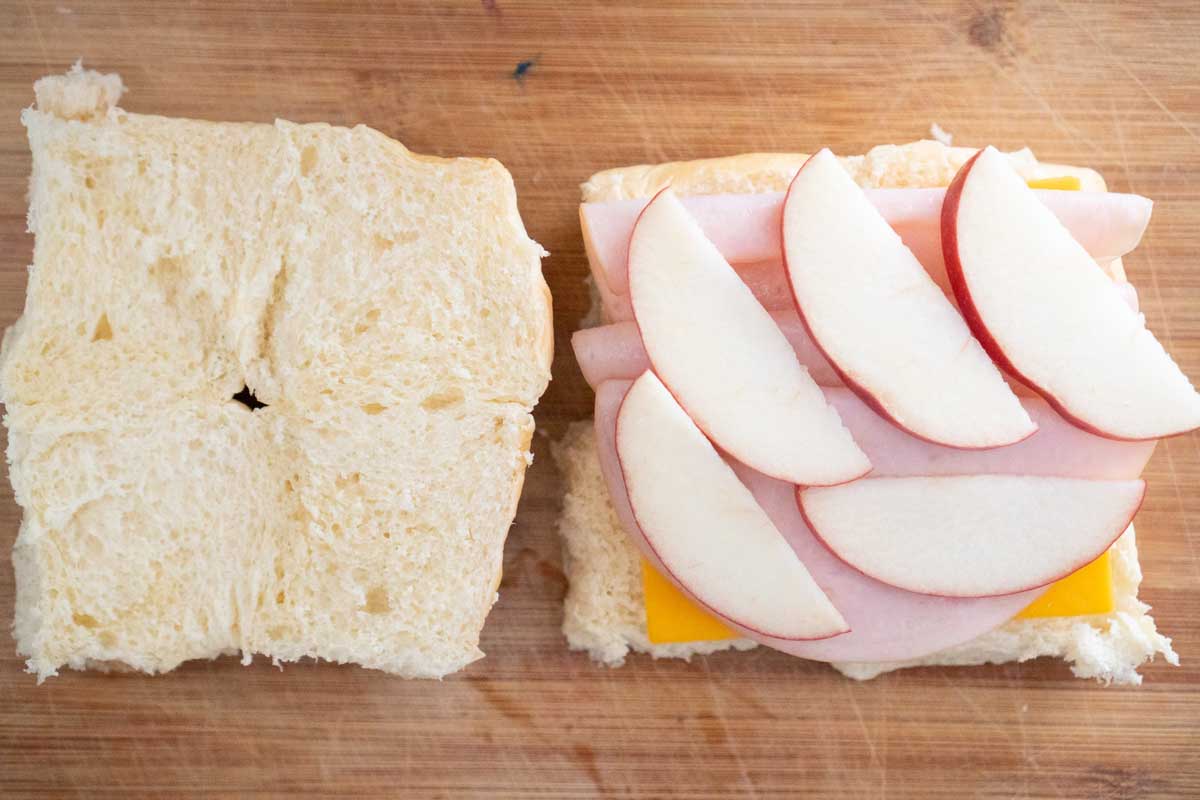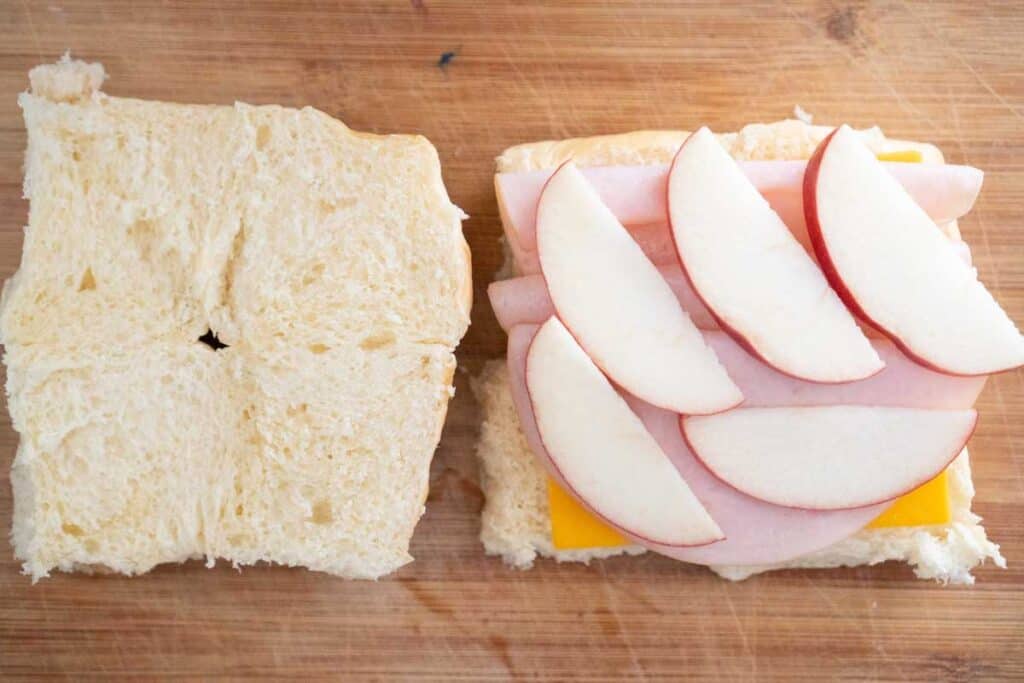 Layer mild cheddar cheese, Land O'Frost turkey breast, and thinly cut apple slices in the roll, grab some butter and get to grilling!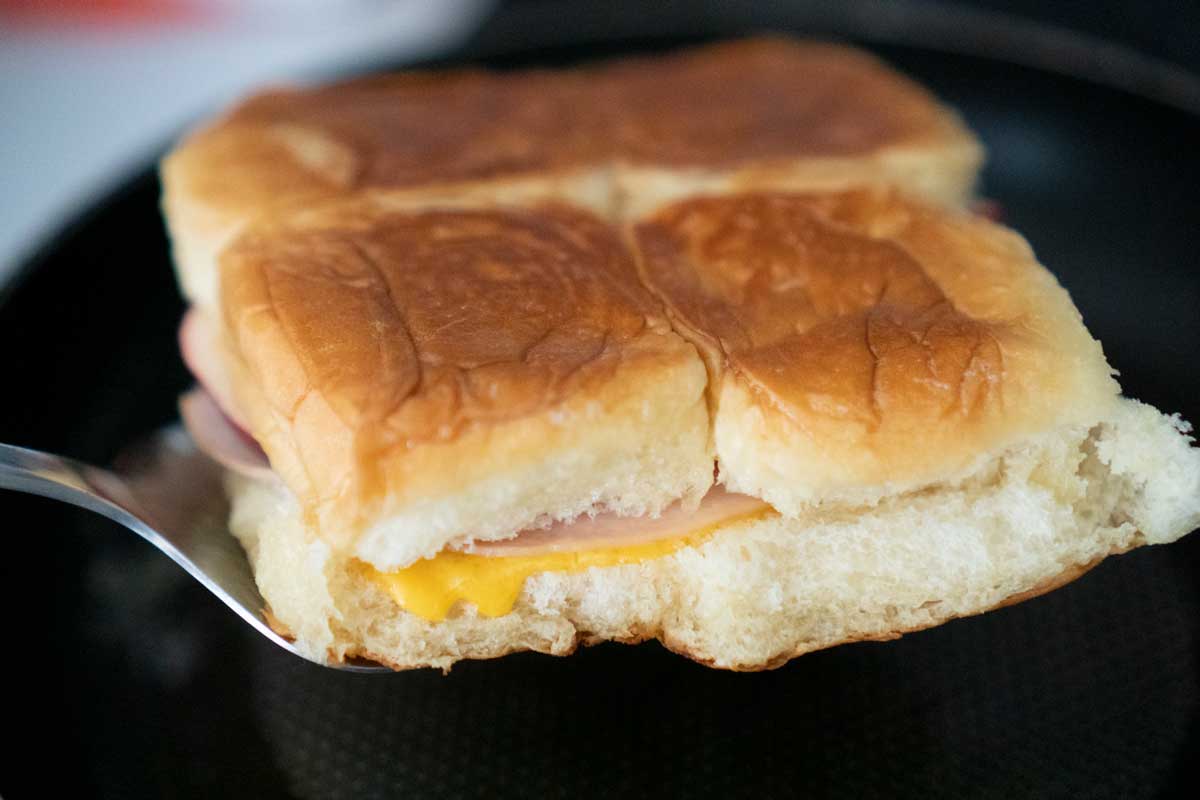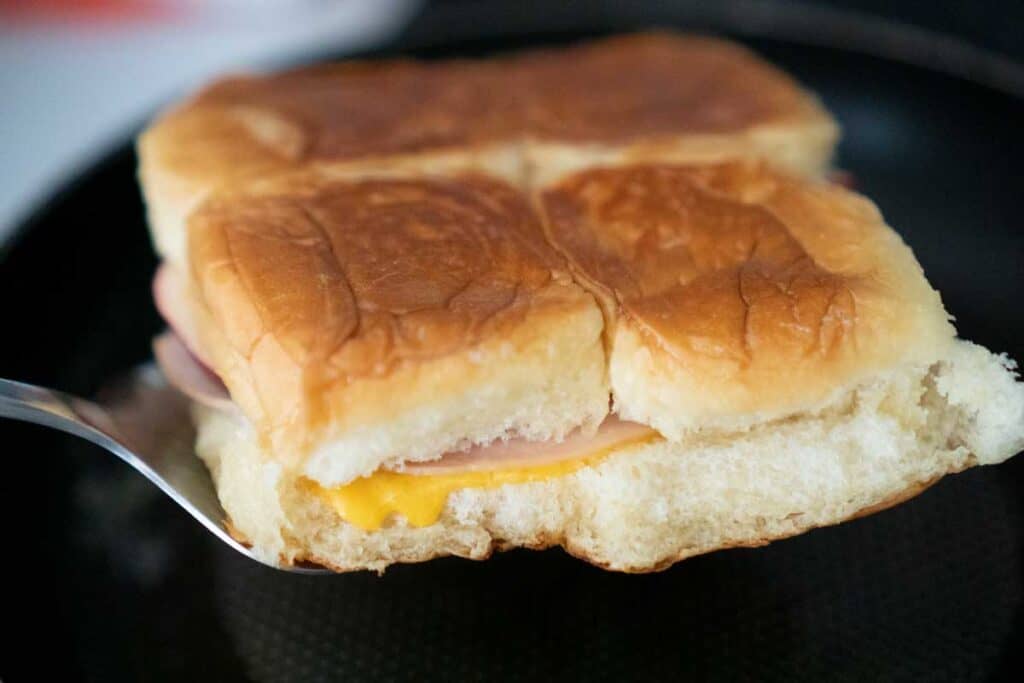 I used a spatula to press the rolls down as they cooked to make sure they stayed together. I grilled them over medium high heat for about 3 minutes per side and they were perfectly crisp on the outside and soft and melty inside.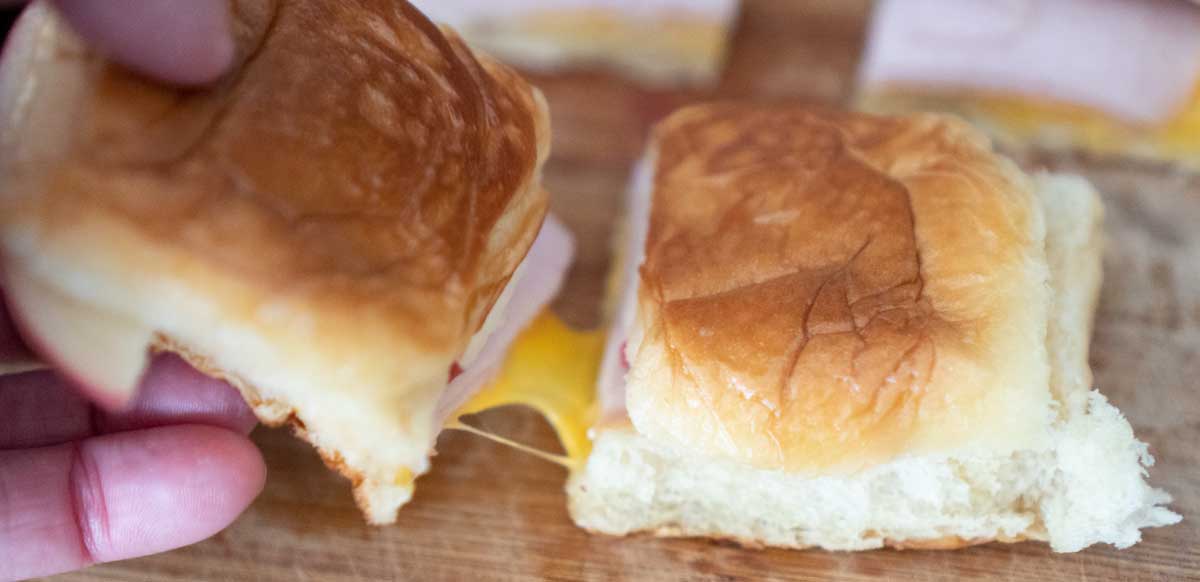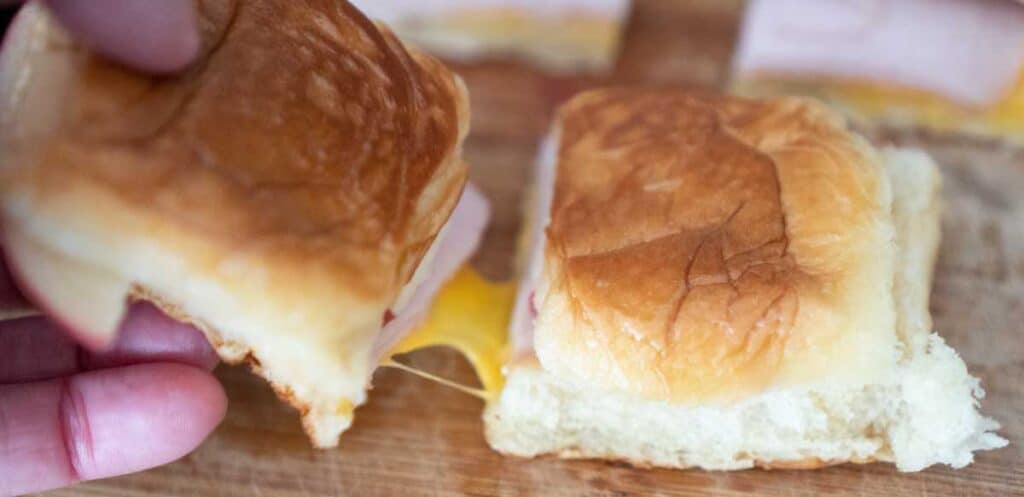 Don't those look delicious?
The second version of these sandwiches included that Blackberry Patch Blackberry Syrup I mentioned earlier. I may be ever-so-slightly in love with this syrup, I put it on everything!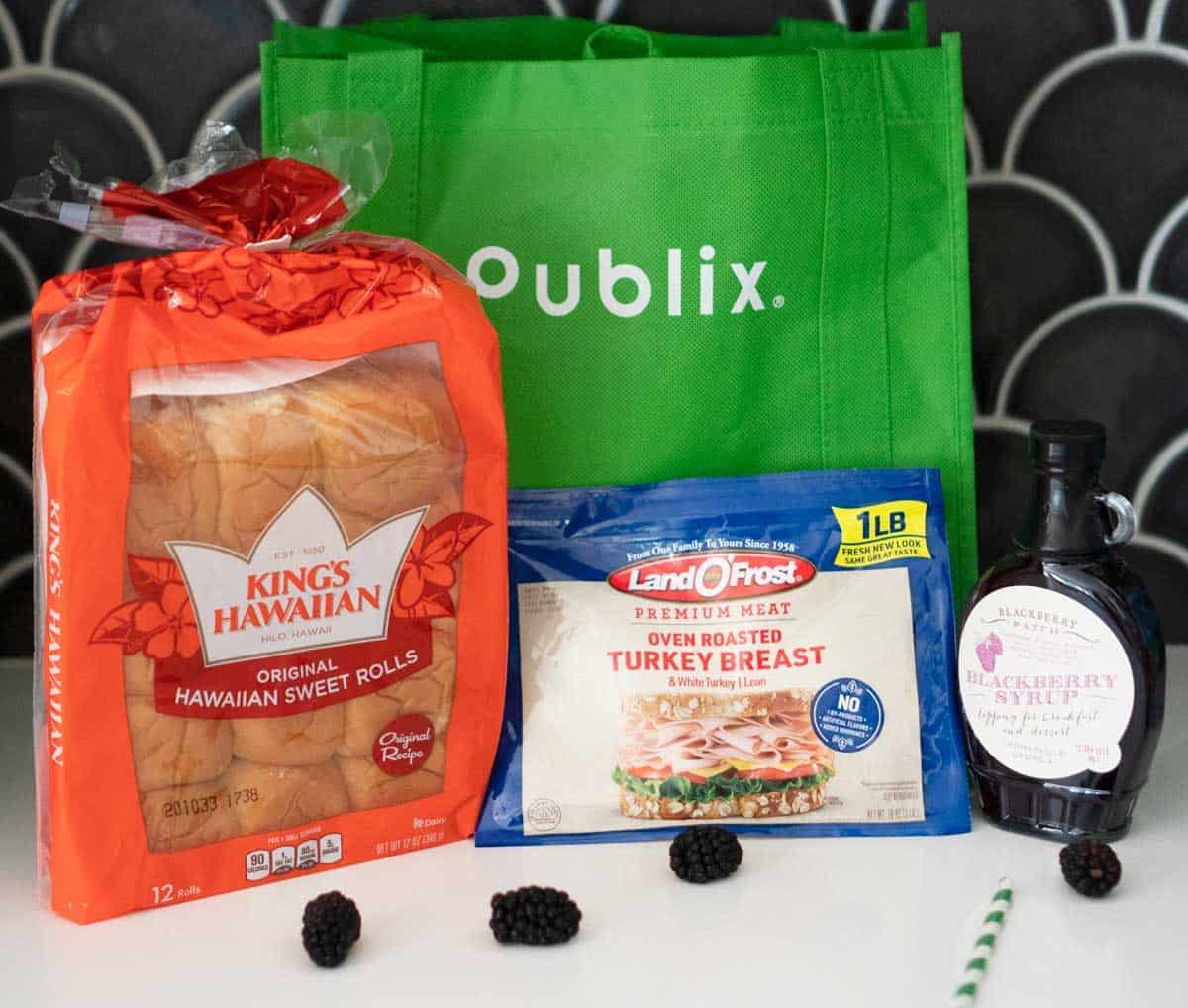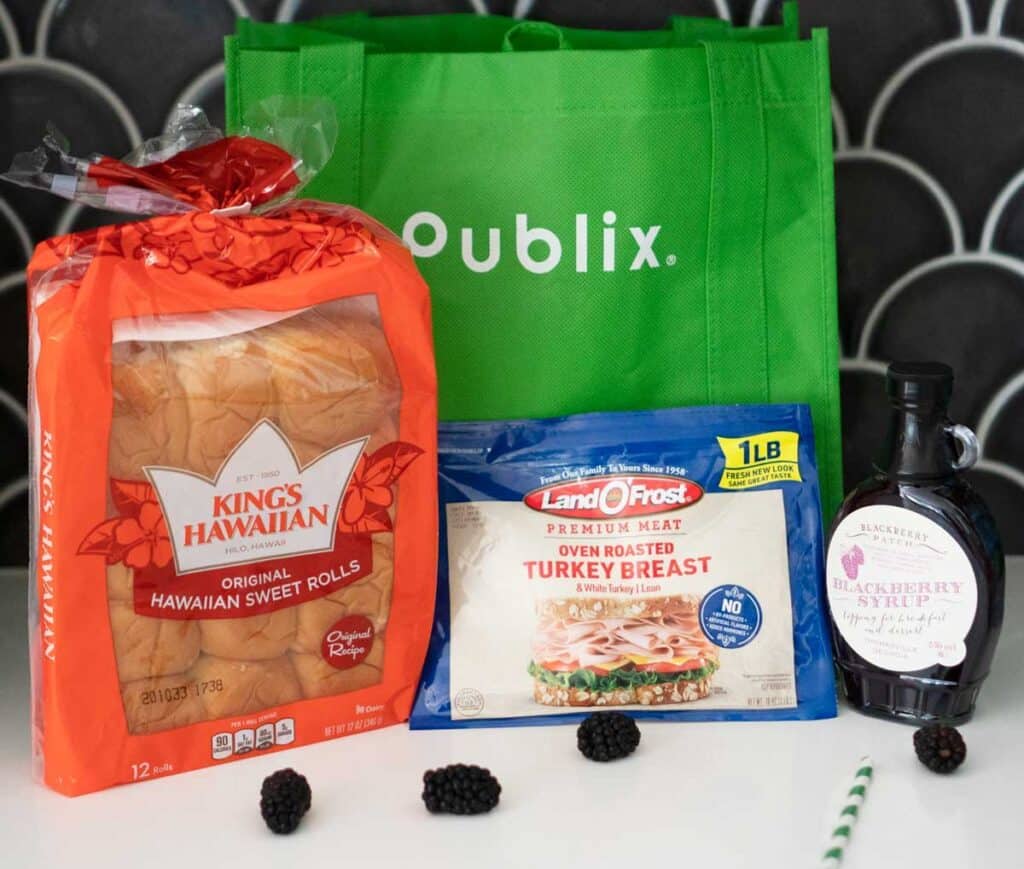 I know it may seem unconventional, but I promise you, the flavor combination is amazing!!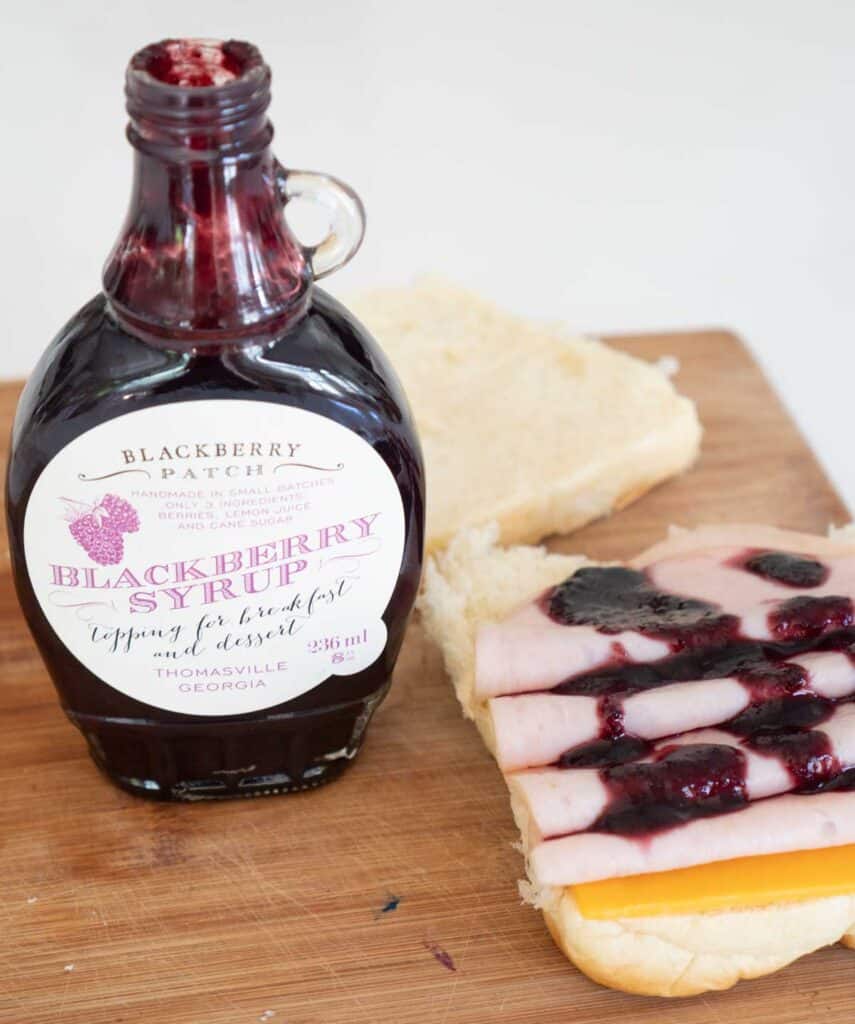 Simply drizzle the syrup over the cheese and turkey and grill like usual. The sweet blackberry syrup and melty cheese combine with the Land O'Frost sliced turkey and sweet King's Hawaiian Sweet Rolls perfectly!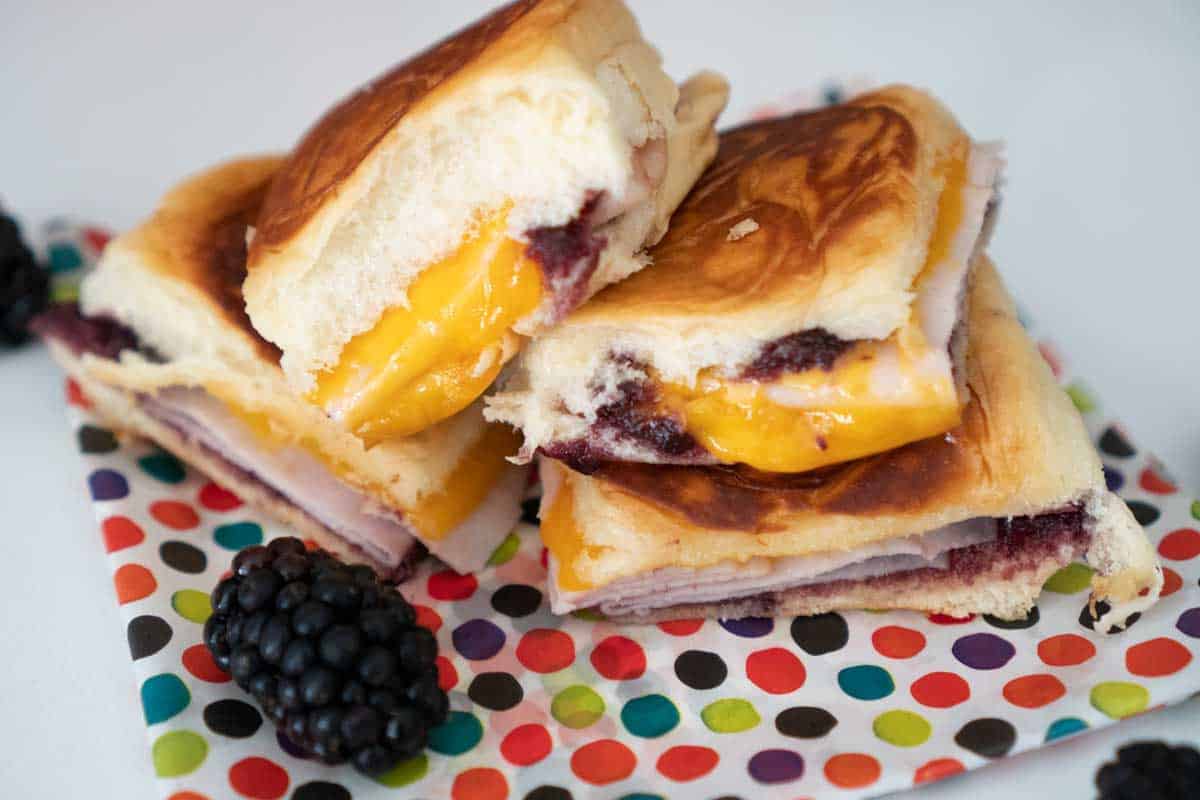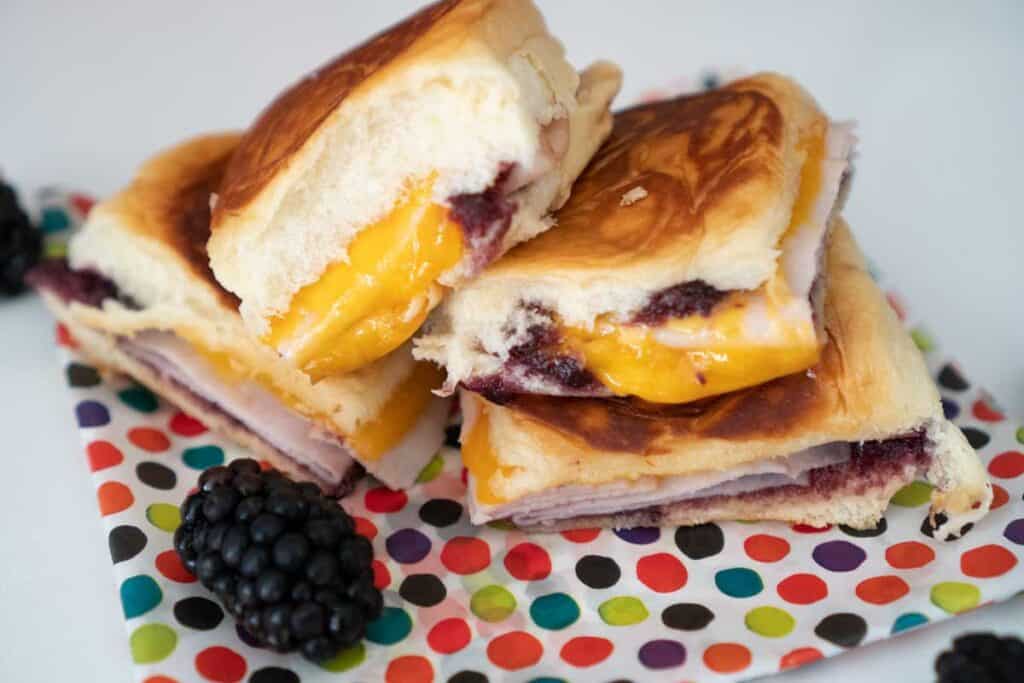 If you are packing lunch for a child going to school in person, I'll let you in on a little trick to keep the grilled cheese warm until lunchtime. While you are making the grilled cheese, fill an insulated cup with almost boiling water.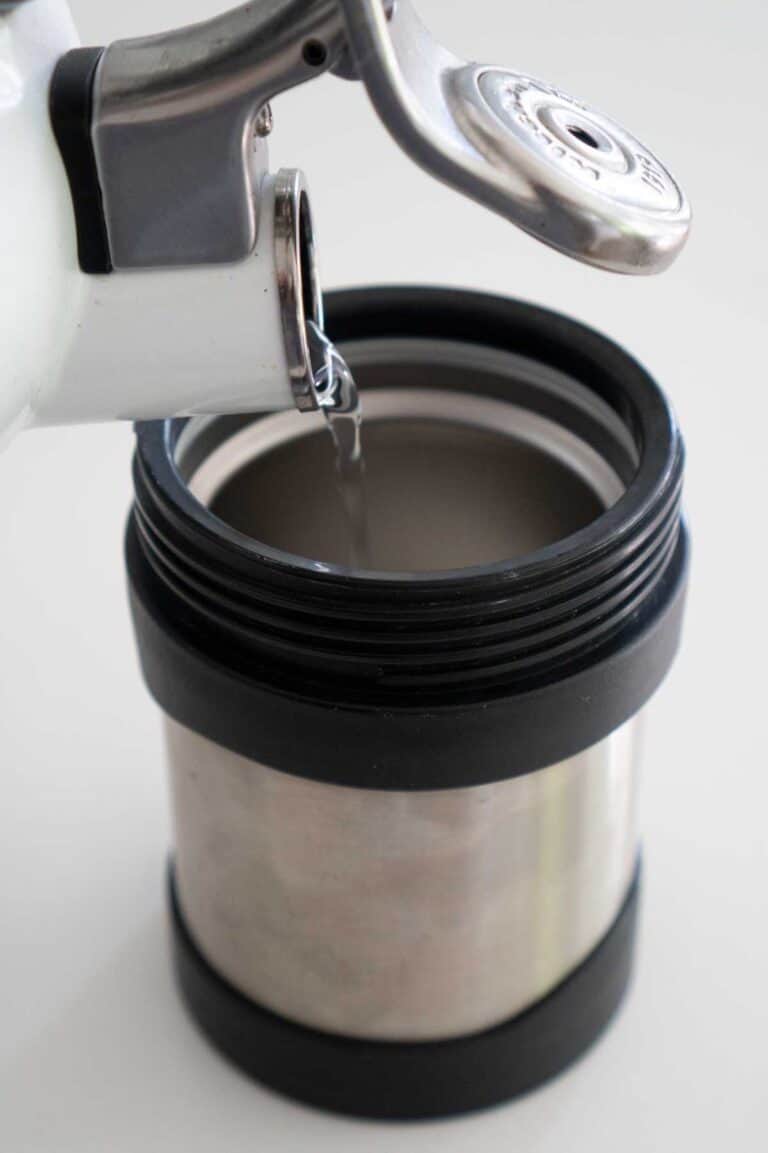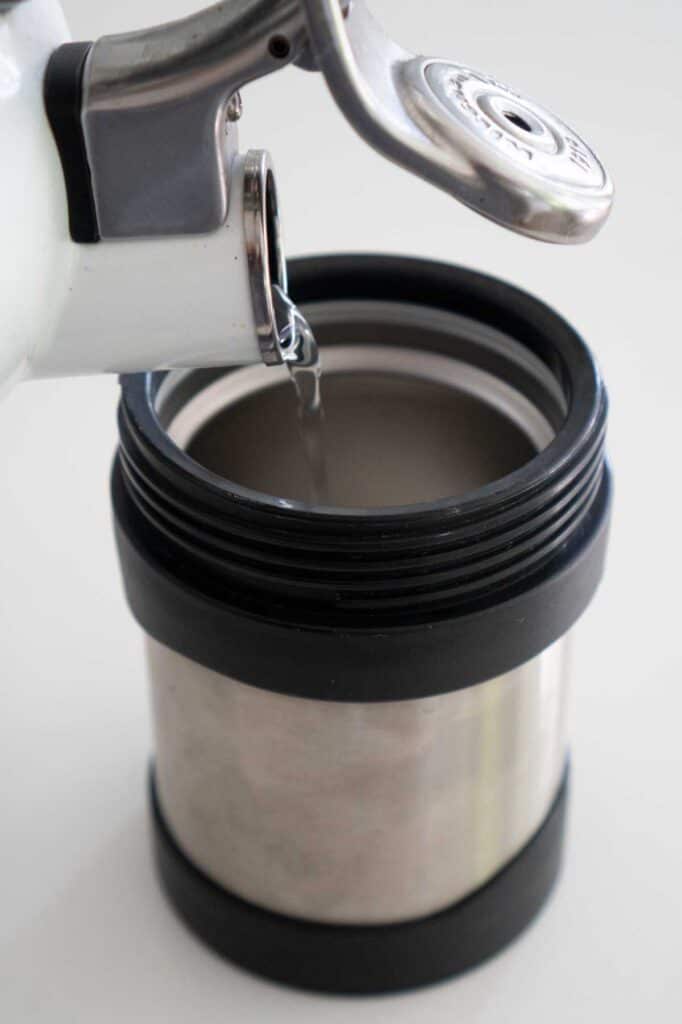 When you are ready to pack the lunch, pour out the water and thoroughly dry the inside of the cup. Slice your sandwich into quarters then place inside the cup and close. The heat will keep the sandwich warm until lunchtime!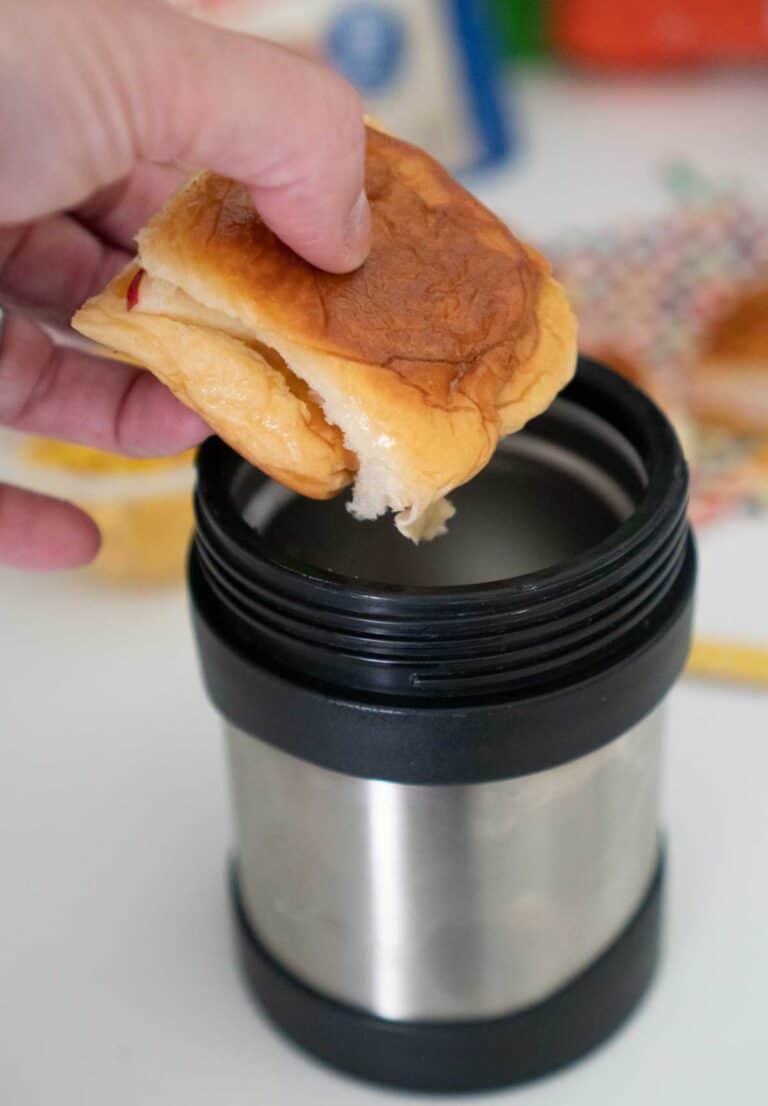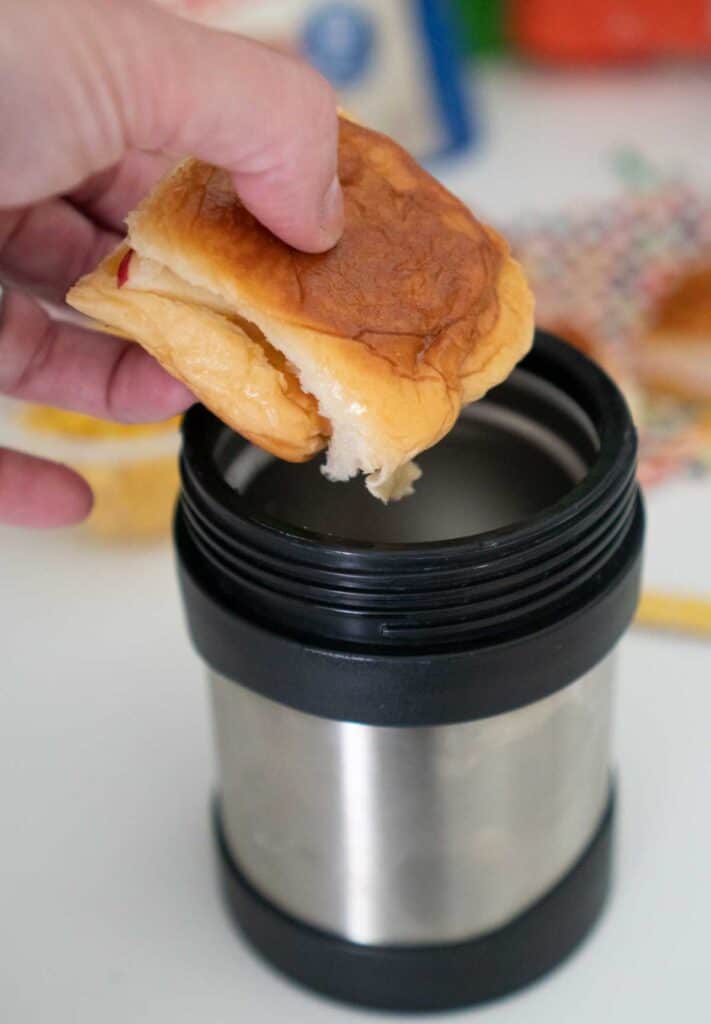 Once you have the grilled cheese sandwiches made, add a bottle of Zephyrhills Natural Spring Water along with a Del Monte Fruit Cup and Libby Vegetable Cup to make it a complete meal!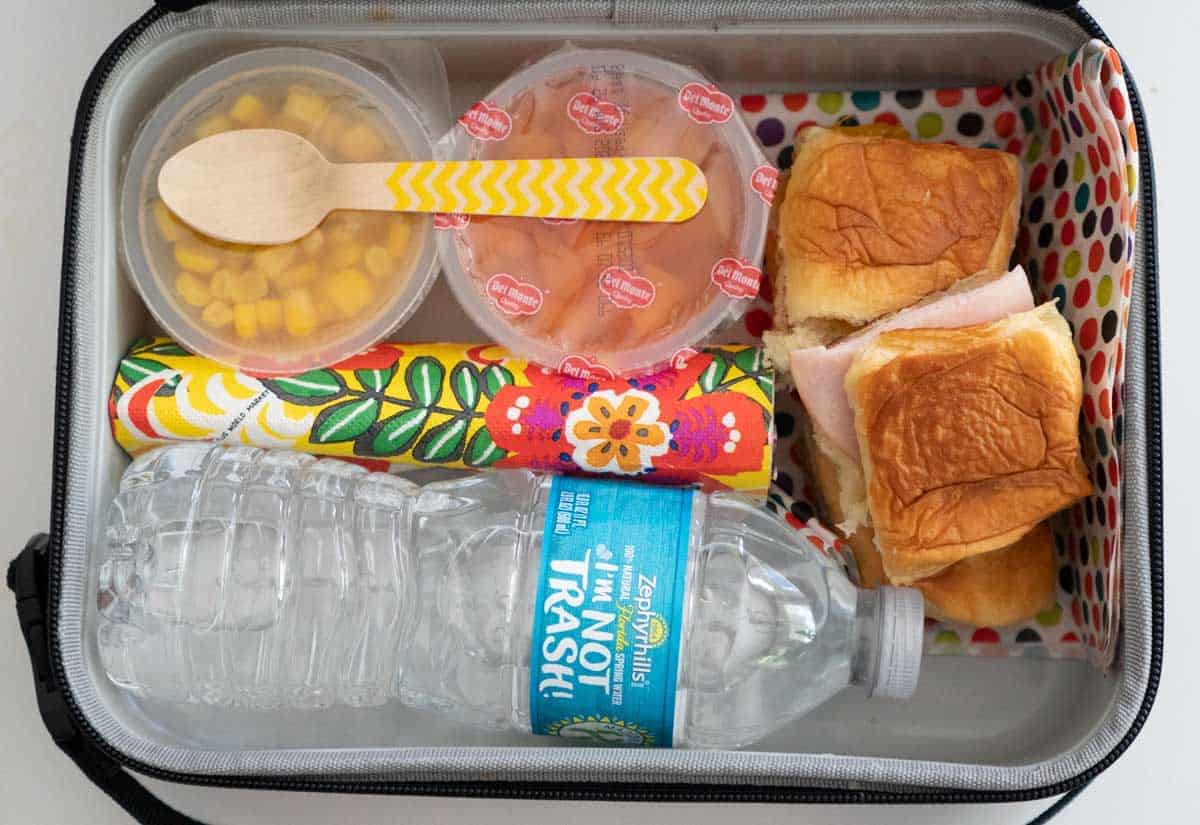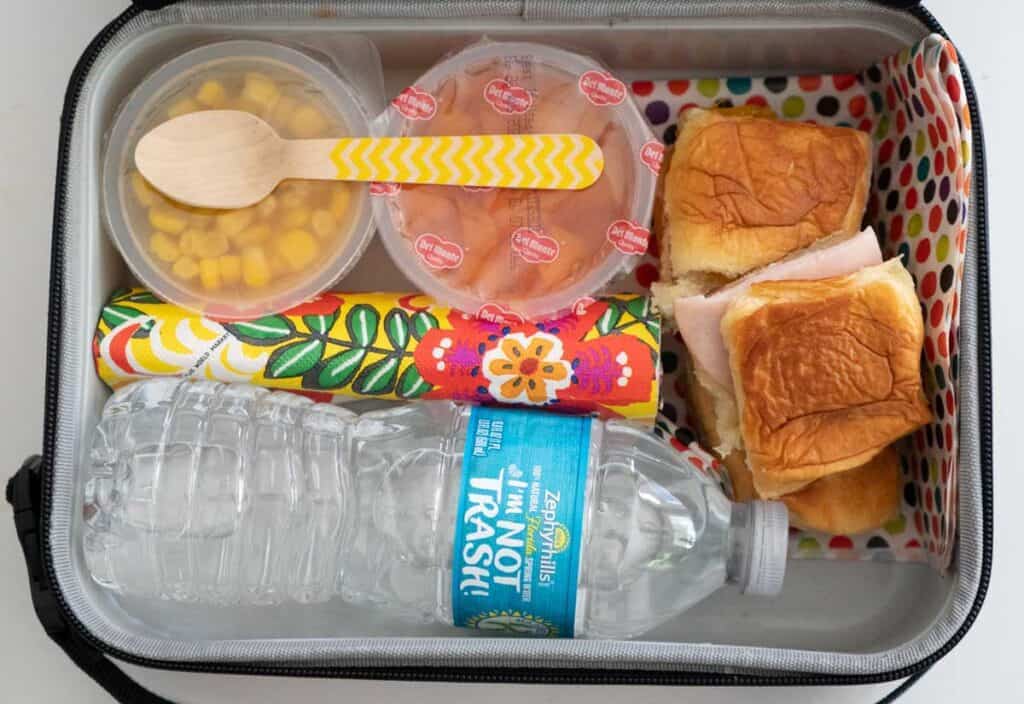 This packed lunch was a huge hit with my kiddos and a great departure from the boring PB&J. It was also a hit for me too because it was so easy to grab everything I needed at Publix with the Back to School savings to boot! Be sure to grab your Extra Savings flyer at Publix today or check it out online here.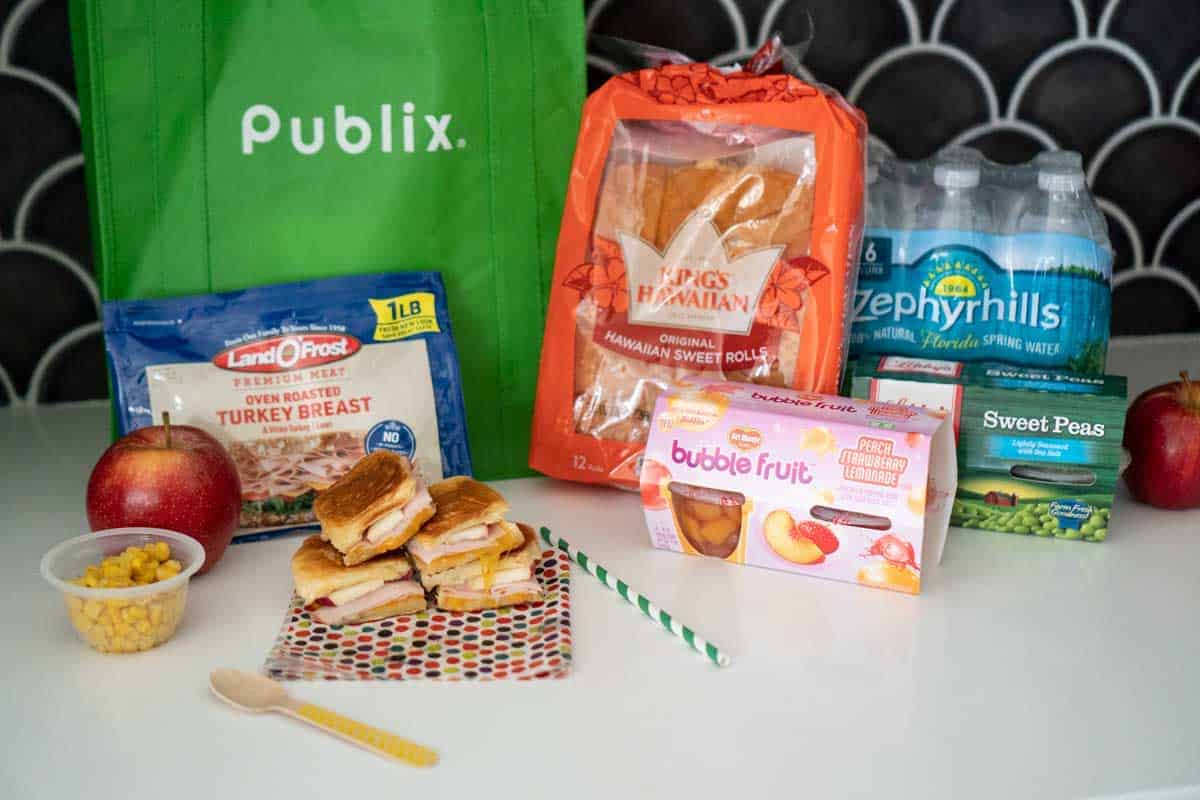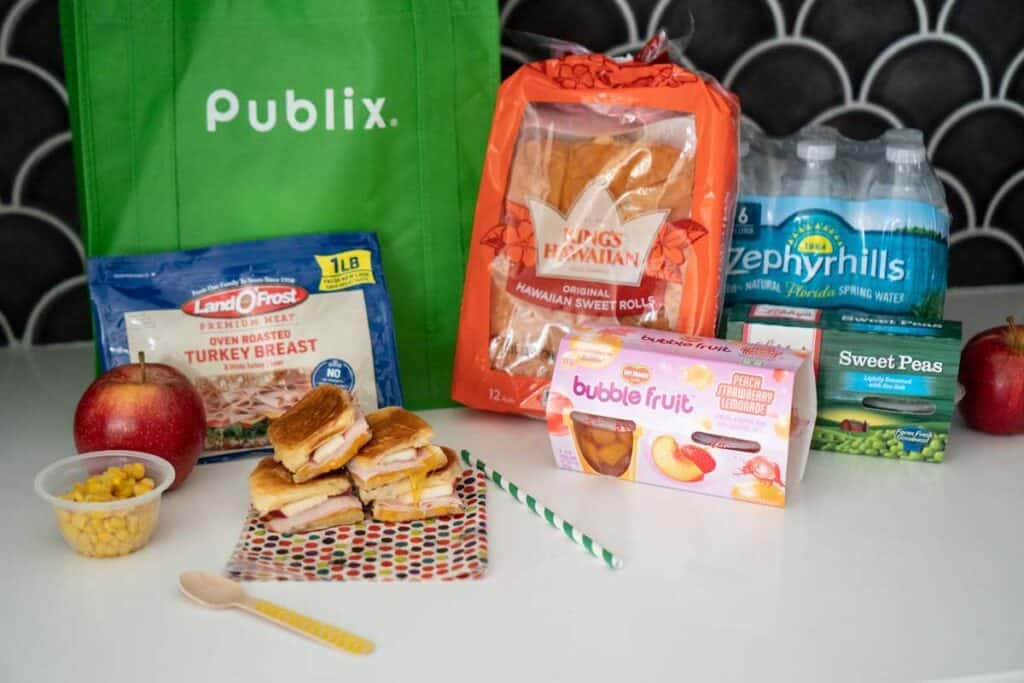 So tell me, have you tried adding fruit to your grilled cheese sandwiches? What about making them on Hawaiian rolls? Let me know in the comments!