Poke cakes are an easy dessert that can be customized so many different ways. Here's everything you need to know about this fun dessert recipe as well as 10 of my favorite poke cake recipes!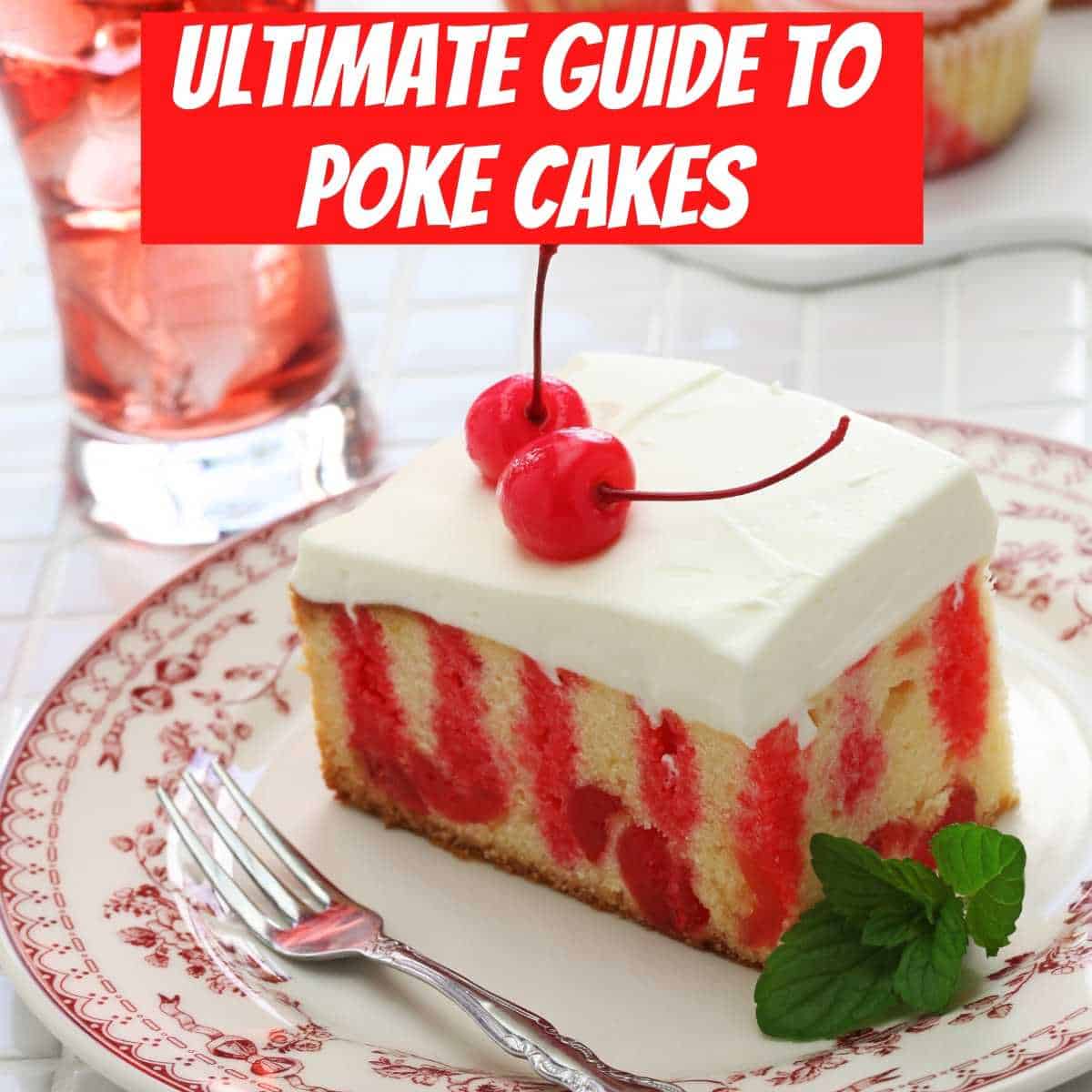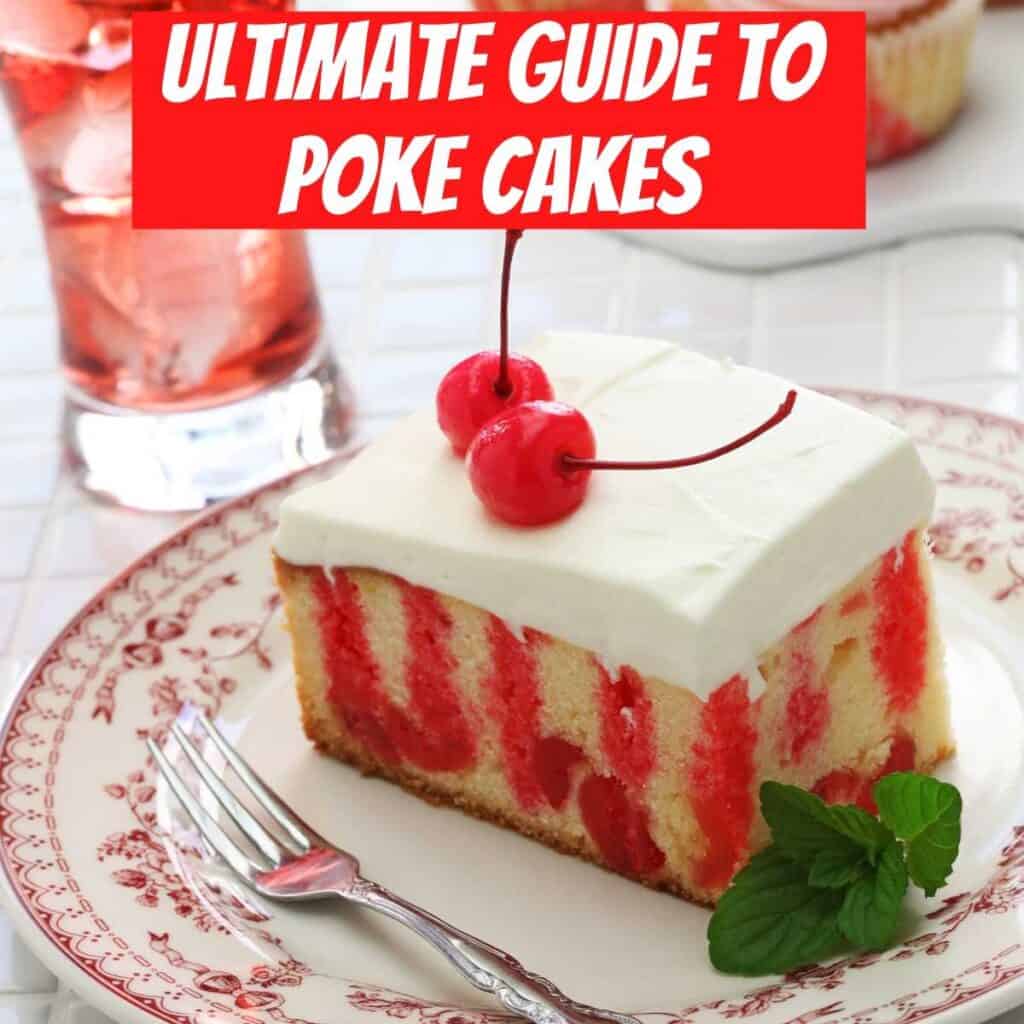 All About Poke Cake
What is Poke Cake?
Poke cake is a cake that you poke holes in after baking. The holes are then filled with a liquid or filling — like condensed milk, pureed fruit, chocolate cream, or pudding to infuse extra flavor in each bite.

Quora.com
Where did Poke Cake originate?
Jello invented this recipe in 1969. The original version called for white cake, which was thin poked and strawberry Jello was poured over the top. The cake was frosted with whipped cream and refrigerated until ready to serve.
Can you make Poke Cake without Jello?
Yes! Since the original recipe was published there have been countless variations, many not using jello. The most common alternative is pudding but there are variations that use neither Jello or pudding as well. Sweetened condensed milk, chocolate syrup, puréed fruit, and caramel have all been used in various recipes.
10 Best Poke Cake Recipes
Ready to get inspired? Here are some of my very favorite Poke Cake recipes!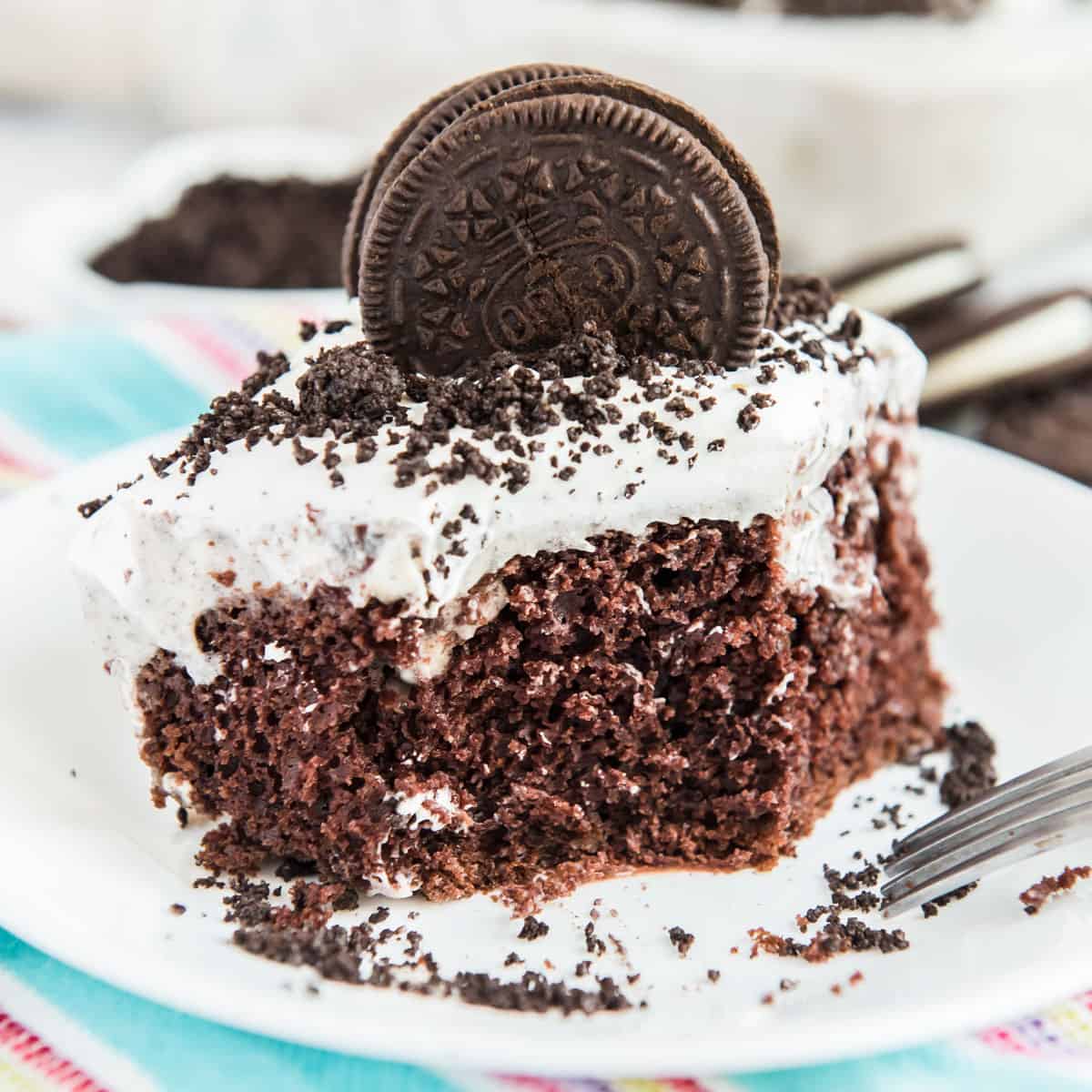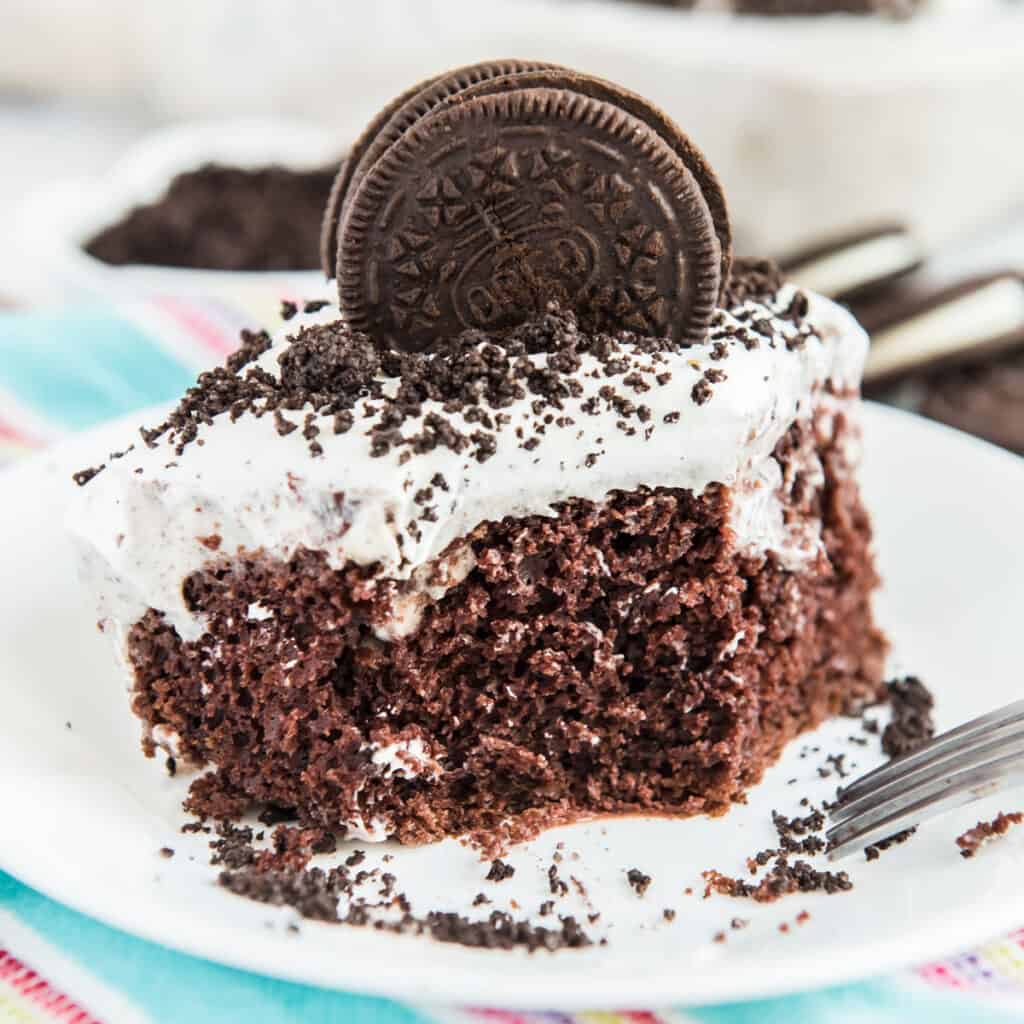 This recipe uses chocolate cake, OREO pudding and cookies, along with a whipped cream and cookie crumble topping to make an indulgent (and addictive) chocolatey poke cake.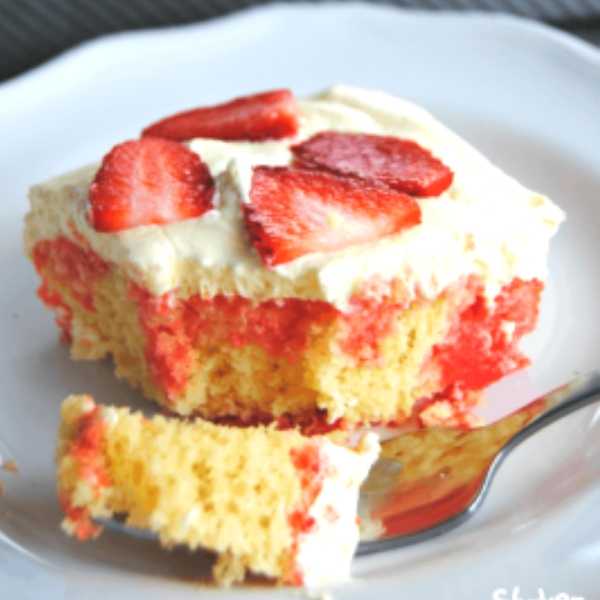 This is a fun variation on the original recipe! A lemon cake gets drenched in strawberry Jell-O, topped with a fluffy lemon topping and covered in fresh sliced strawberries!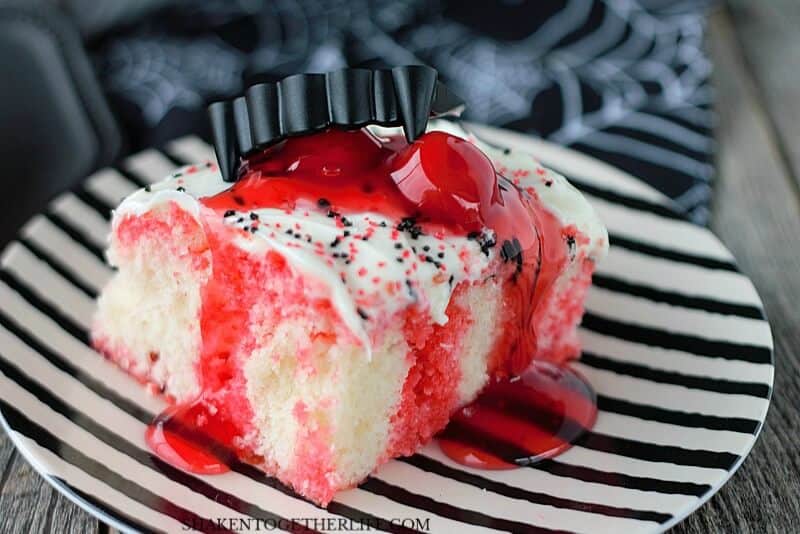 This fun poke cake was made for Halloween but taste dleicious any time of year. White cake is used just like the original recipe but it is soaked in cherry Jello and then topped with vanilla topping. A flavor combination made in heaven!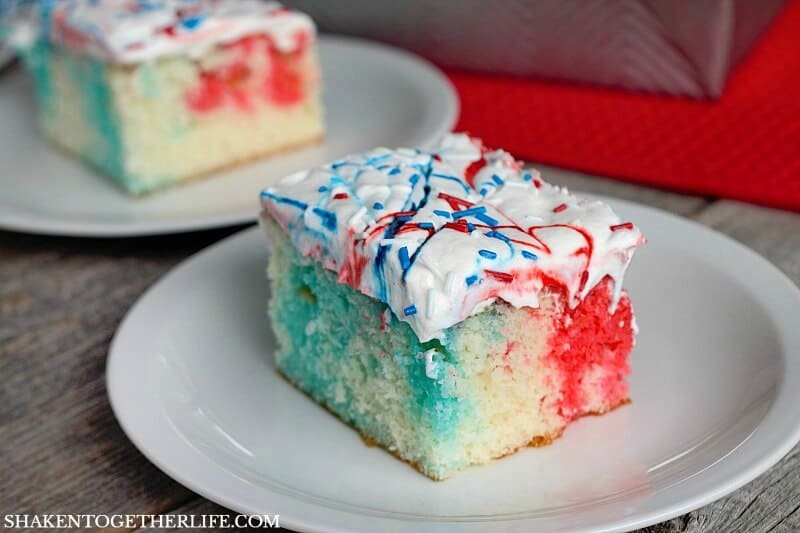 With dazzling pops of red and blue cake tucked under a layer of colorful whipped topping and sprinkles, this Red, White & Blue Patriotic Poke Cake is an easy patriotic dessert that will be the star of the 4th of July or any summer cookout!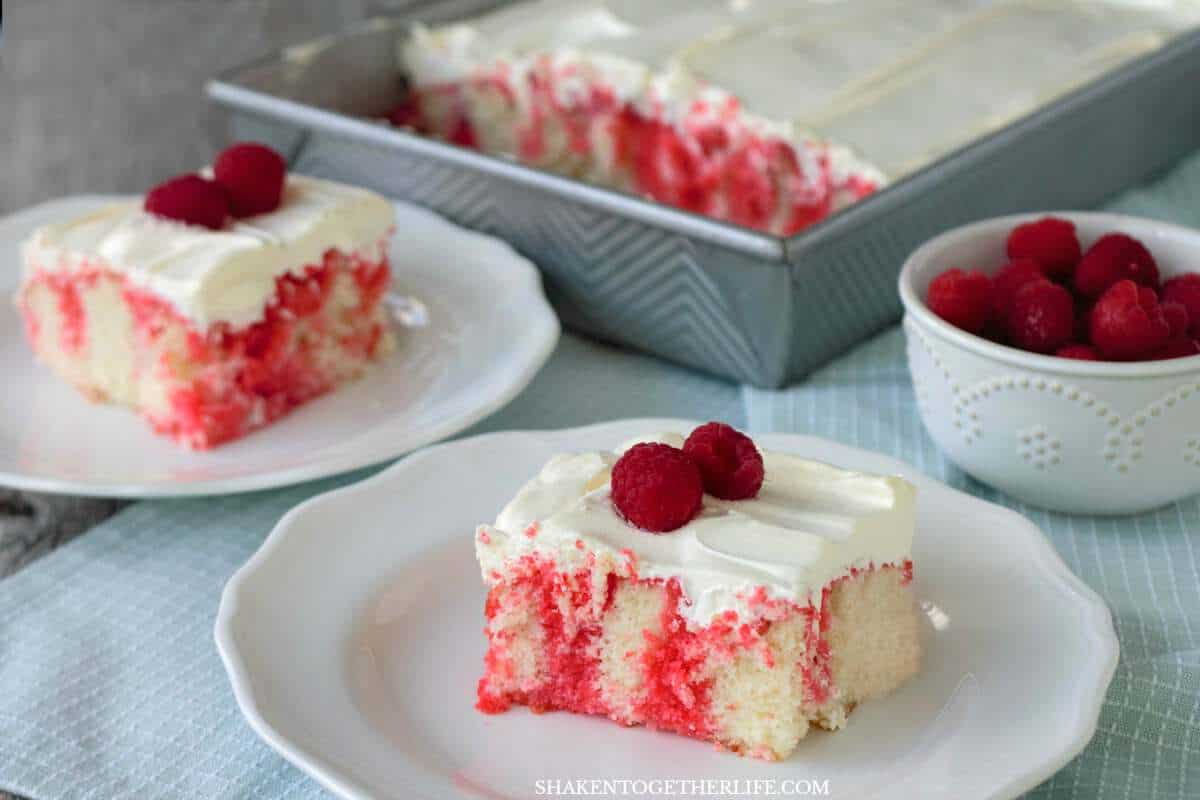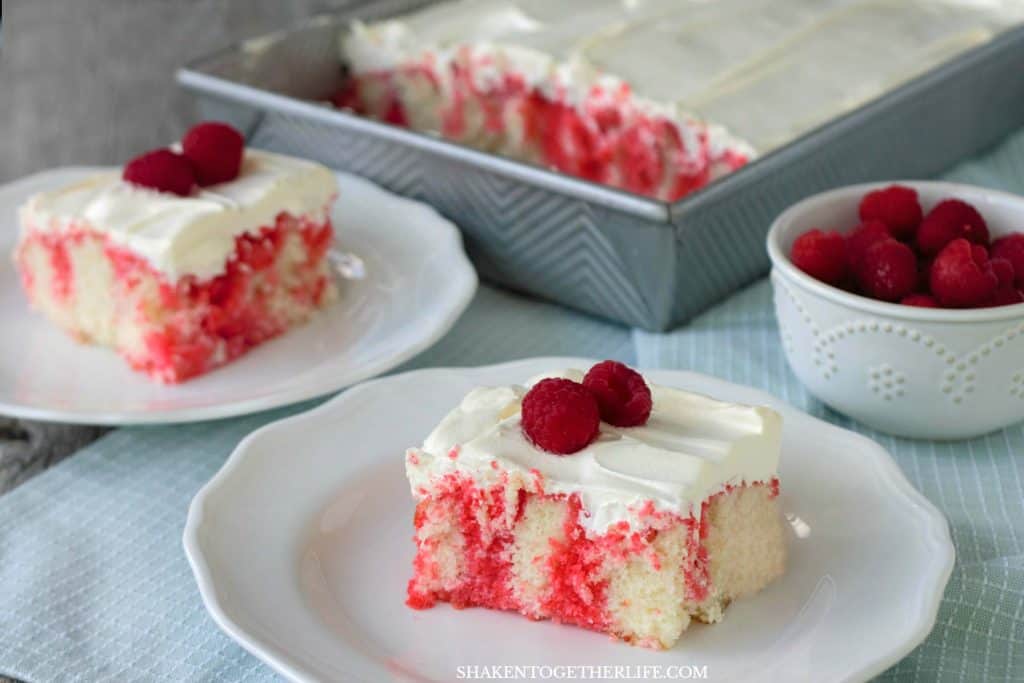 Soft white cake is drenched in raspberry Jell-O then topped with fluffy whipped cream and fresh raspberries – this super simple Raspberry Poke Cake is definitely a dreamy dessert!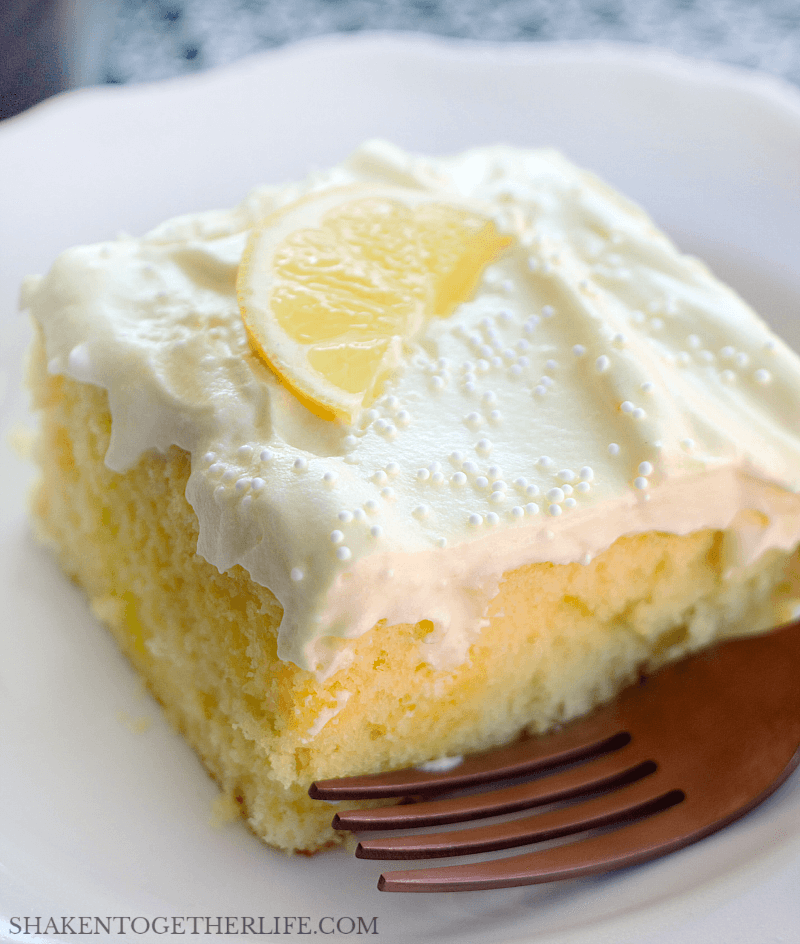 This is probably the most popular of my poke cake recipes! Soft lemon cake is soaked with lemon Jello, chilled then topped with the most gloriously fluffy lemon frosting. This all lemon dessert could not be more refreshing or delicious!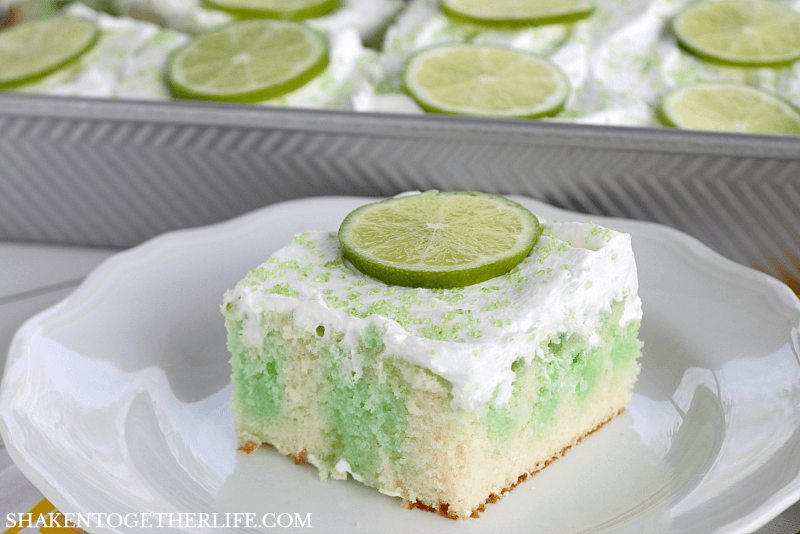 And of course where there is lemon, there has to be lime! Soft white cake is drenched in bright, tangy lime jell-o and topped with fluffy whipped topping. This would be a fun dessert to bring to a St. Patrick's Day party with it's fun green color!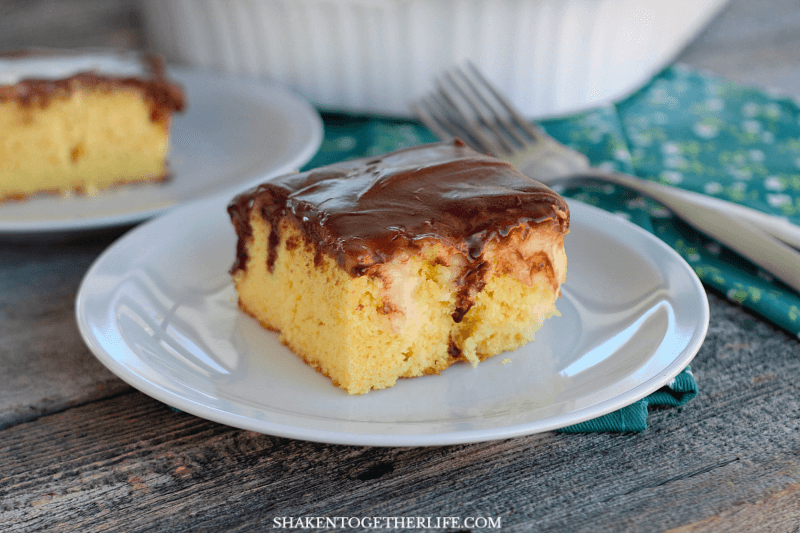 This might also be a favorite of mine! Boston Cream Pie Poke Cake is a simple twist on a classic dessert! Yellow cake is filled with pockets of vanilla pudding, then topped with a smooth chocolate frosting for an easy, addicting dessert!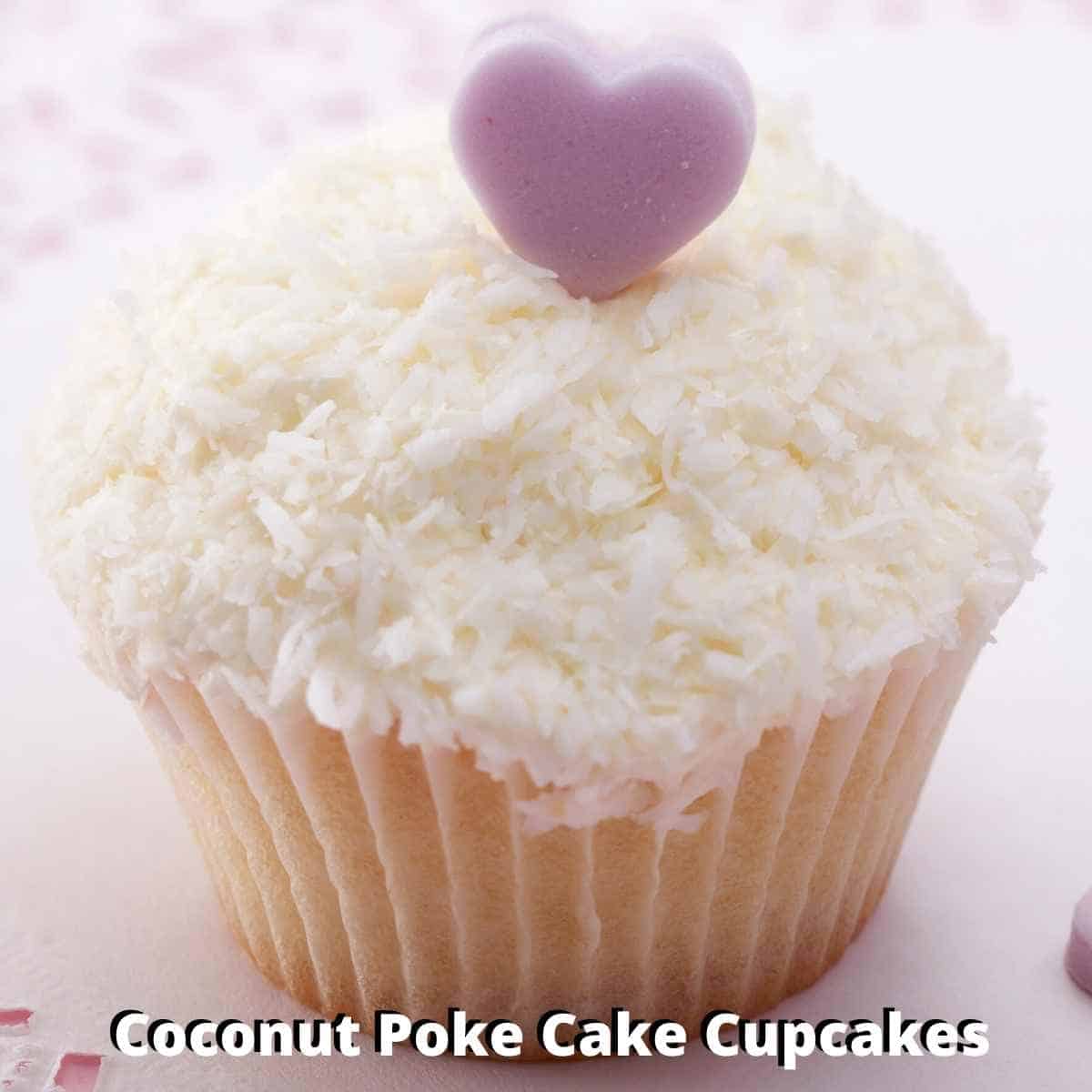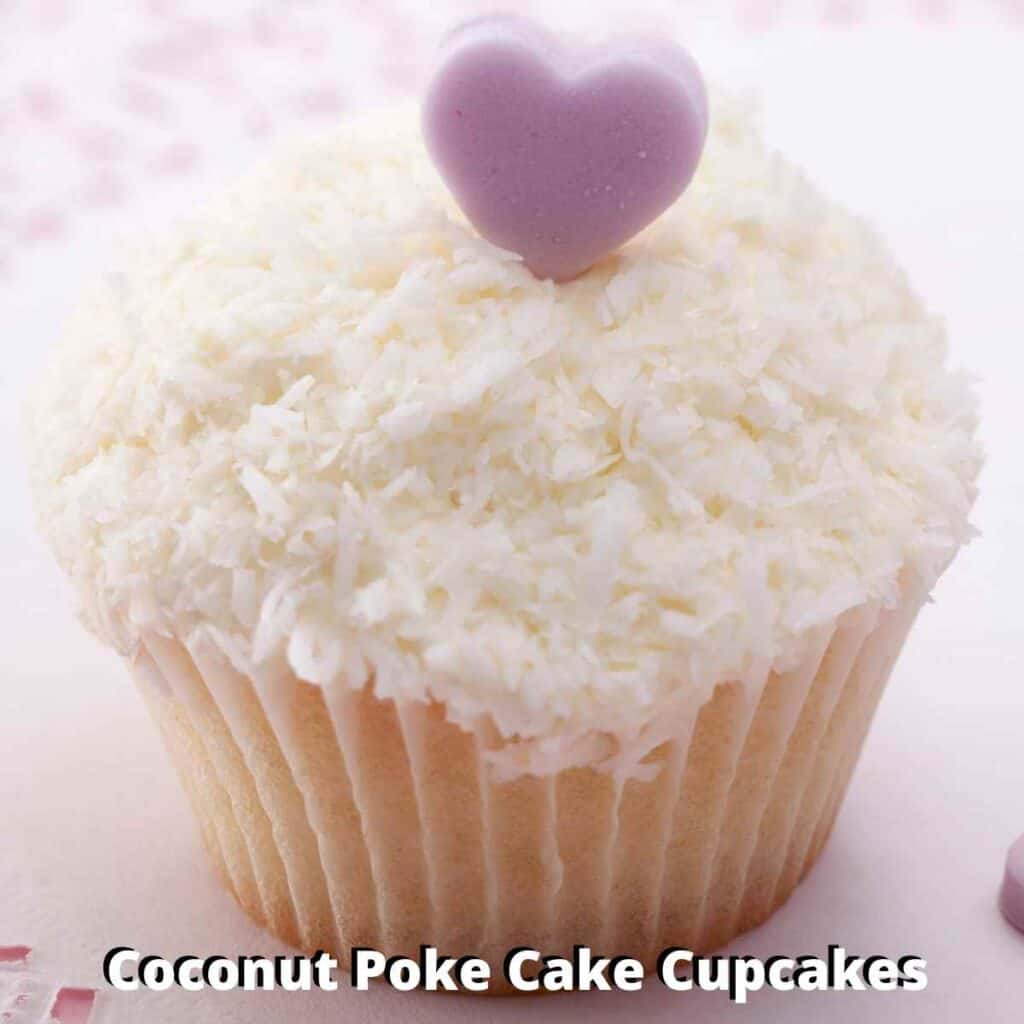 This recipe is a coconut lover's dream! Homemade coconut cake is topped with a coconut creme topping and then finally, shredded coconut. It's the first poke cake variation I ever posted on the blog!
Finally, the poke cake of any chocolate-lover's dream! It combines rich chocolate cake, chocolate chips, chocolate pudding, chocolate syrup, chocolate topping, and chocolate shavings to make a dessert that is truly over the top indulgent!
I'm sure there will be more poke cakes to come here on Shaken Together, and I'll be sure to add them here so pin this page for updates! You can also get an eBook with my top 5 poke cake recipes when you sign up for my email newsletter below!