If you're wondering what to serve with chicken piccata, you're in the right place. This classic Italian recipe is a great dish on its own but can be made even better when served with the perfect, delicious side dishes. Whether it is a weeknight meal or your next dinner party, we've gathered a collection of the perfect sides to serve with chicken piccata.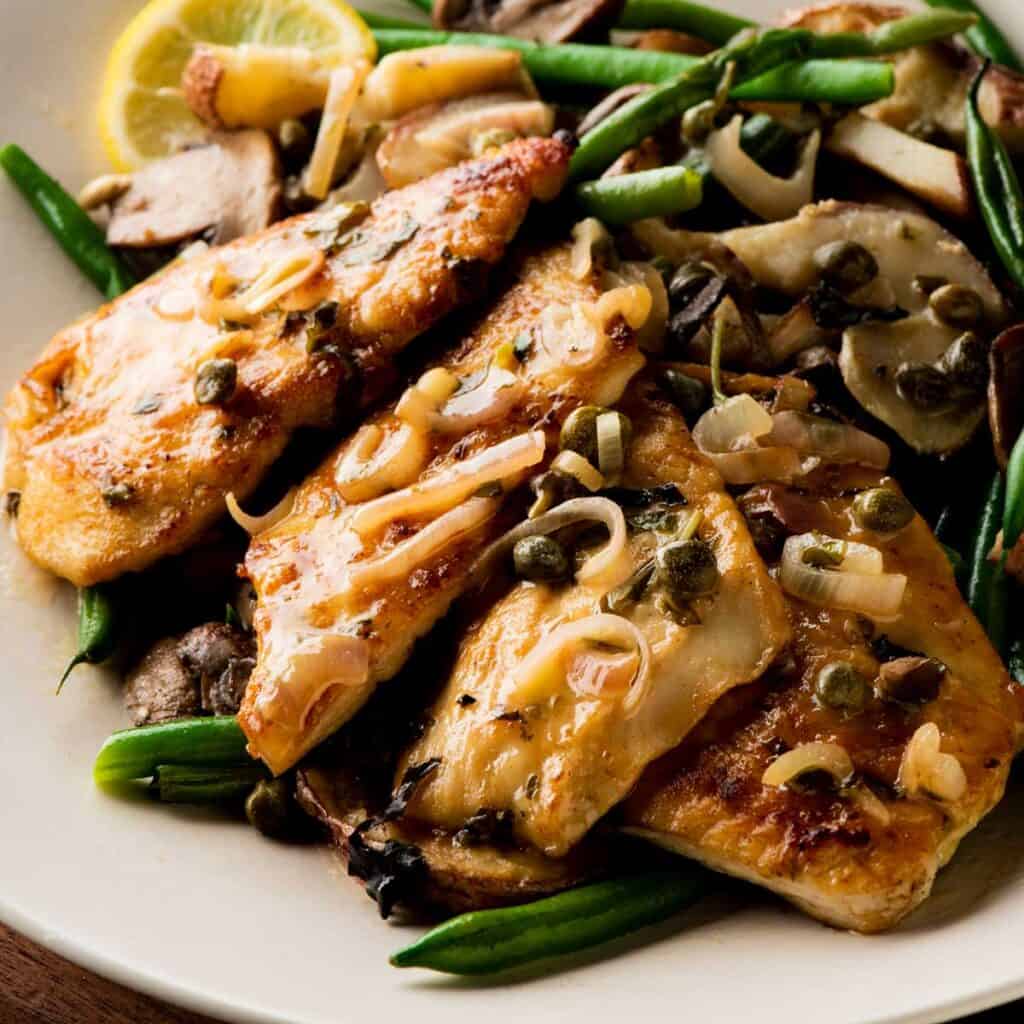 Get ready to enhance your chicken piccata with some amazing side dishes. These tasty additions are chosen to go perfectly with the tender chicken and tangy lemon-caper sauce. From veggies bursting with flavor to satisfying starches, our sides will make your meal even more delicious and satisfying.
What is Chicken Piccata?
Chicken piccata is a flavorful Italian dish! This great recipe starts with tender chicken cutlets that are pan-fried to perfection. The chicken is then simmered in a tangy and zesty lemon-buttery delicious sauce, which adds a burst of freshness to every bite.
This dish is often accompanied by briny capers, which provide a salty contrast to the chicken's richness. Chicken piccata is a crowd-pleasing dish that is both elegant and easy to prepare, making it perfect for any occasion.
What to Serve With Chicken Piccata
These easy side dishes and other options for pairing with your favorite chicken piccata recipe are all simple and require very little effort to make a complete meal.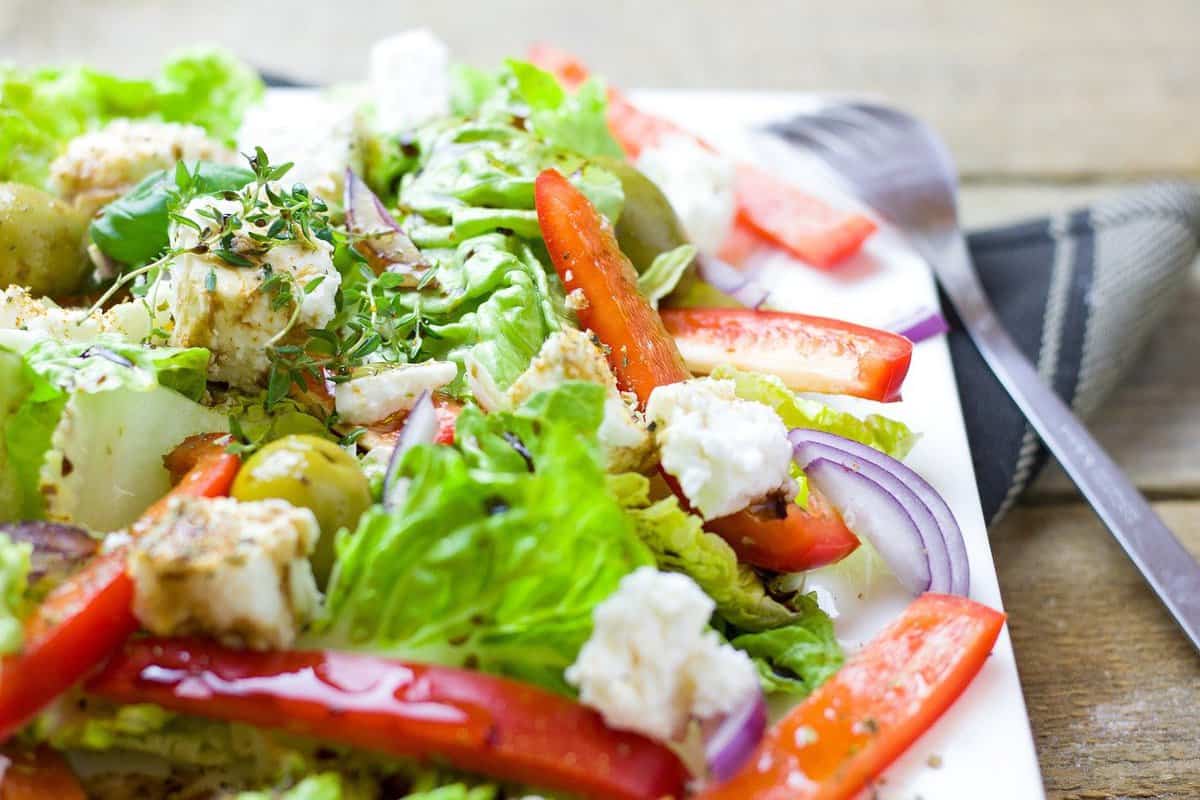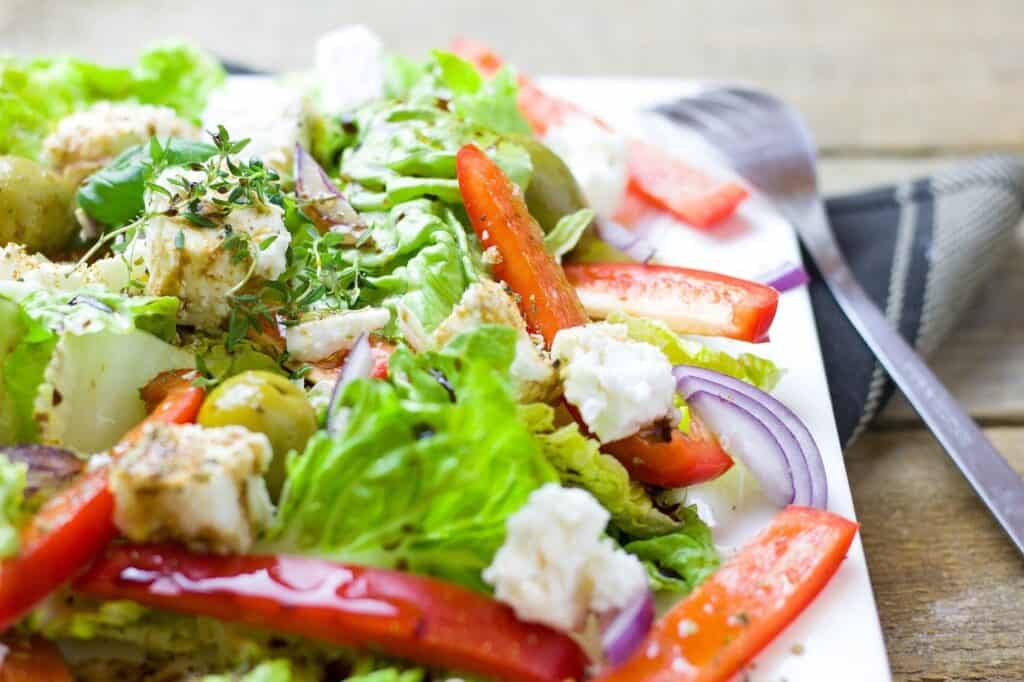 Salads
Salads make amazing side dishes for heavy Italian meals! A crisp Caesar salad with homemade dressing and crunchy croutons can add a refreshing and tangy element to the meal.
A Mediterranean-inspired salad with fresh tomatoes, cucumbers, and feta cheese is also a great option and can bring a burst of bright flavors to your plate. Don't forget to drizzle on a zesty Greek vinaigrette to tie it all together.
Even a simple fresh garden salad is a great side dish for chicken piccata served over angel hair pasta. This is the easiest way and my favorite way to make a complete meal without making it too heavy!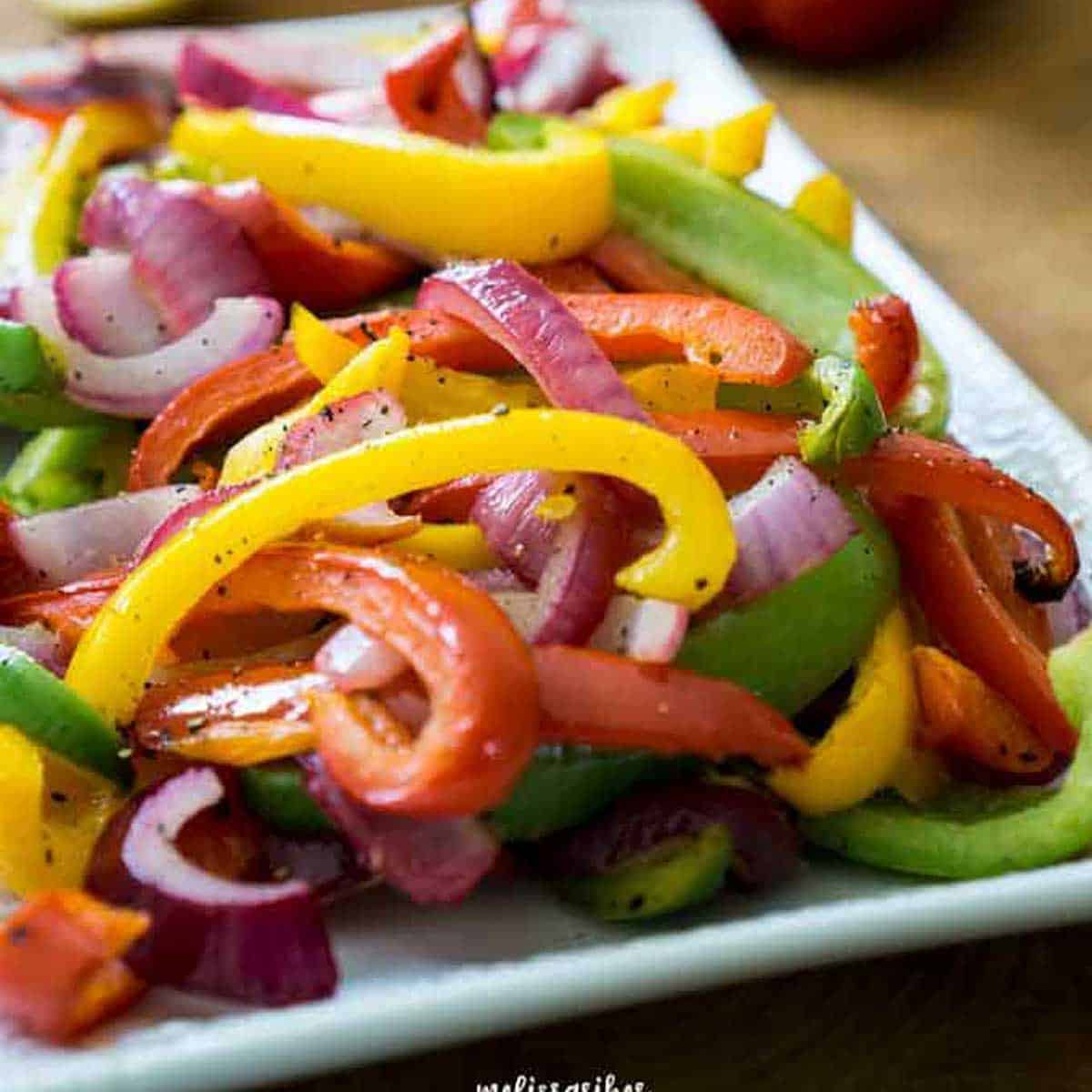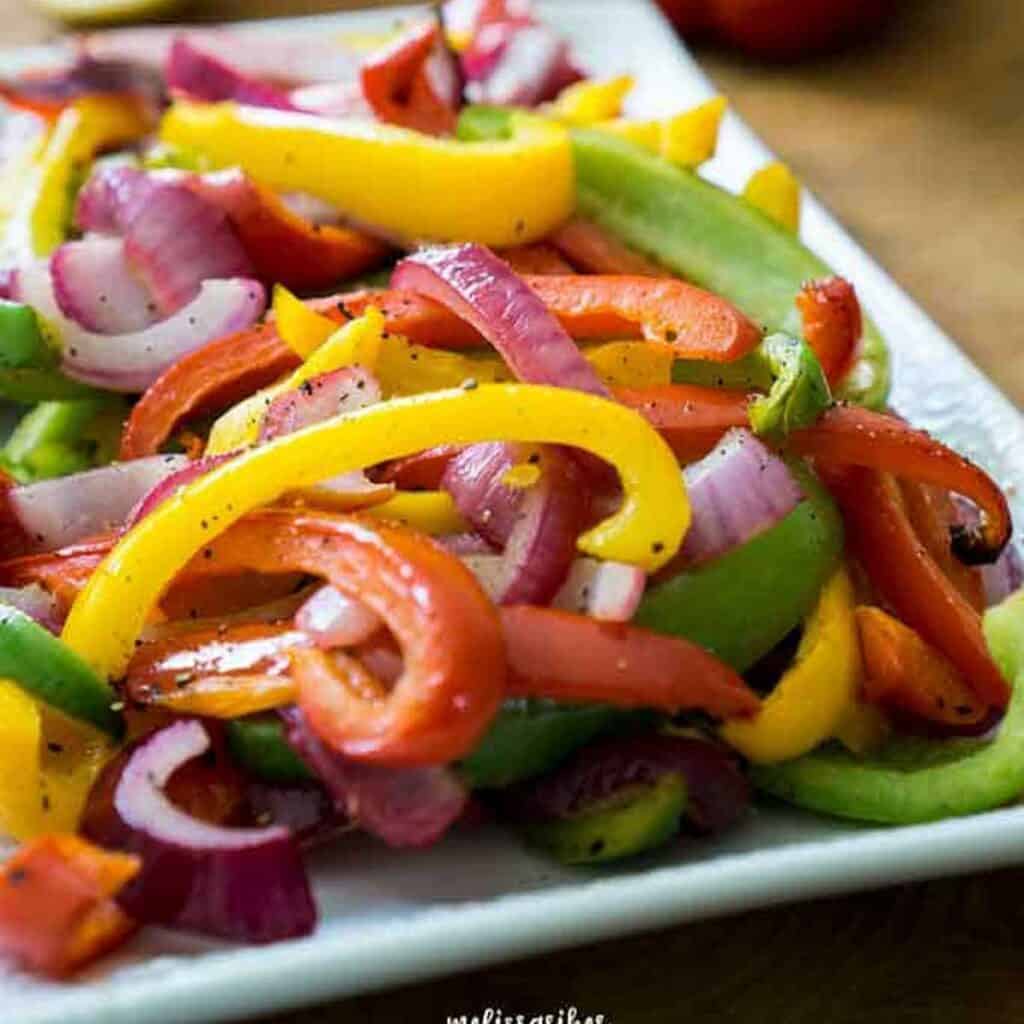 Roasted Vegetable Sides
In search of a healthy side dish for your piccata chicken dish? Roasted vegetables are the perfect side dish for almost any meal, but especially chicken piccata. The caramelized flavors and crispy textures of roasted veggies add a delicious contrast to the tangy and zesty chicken.
Whether it's roasted Brussels sprouts, fresh green beans, baby carrots, a medley of colorful bell peppers, sweet potatoes, roasted smashed potatoes, or even roasted frozen vegetables; these sides will bring a burst of flavor and color to your plate.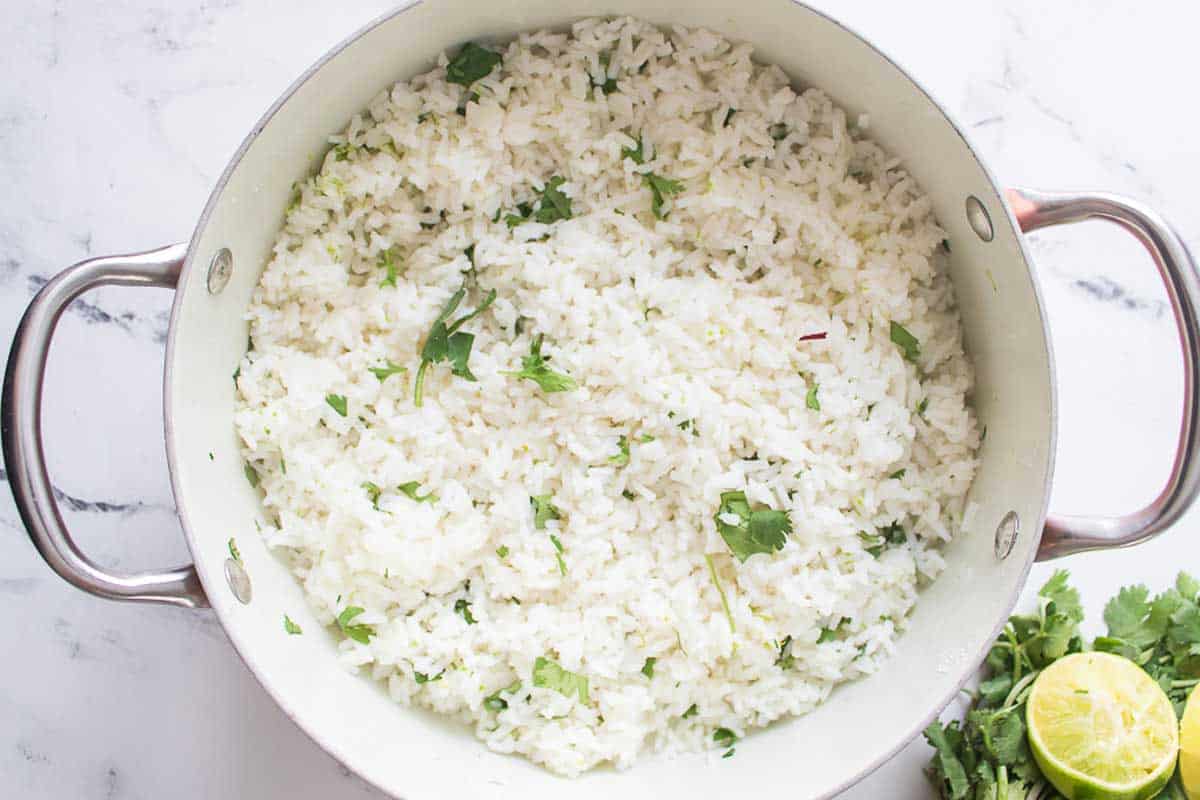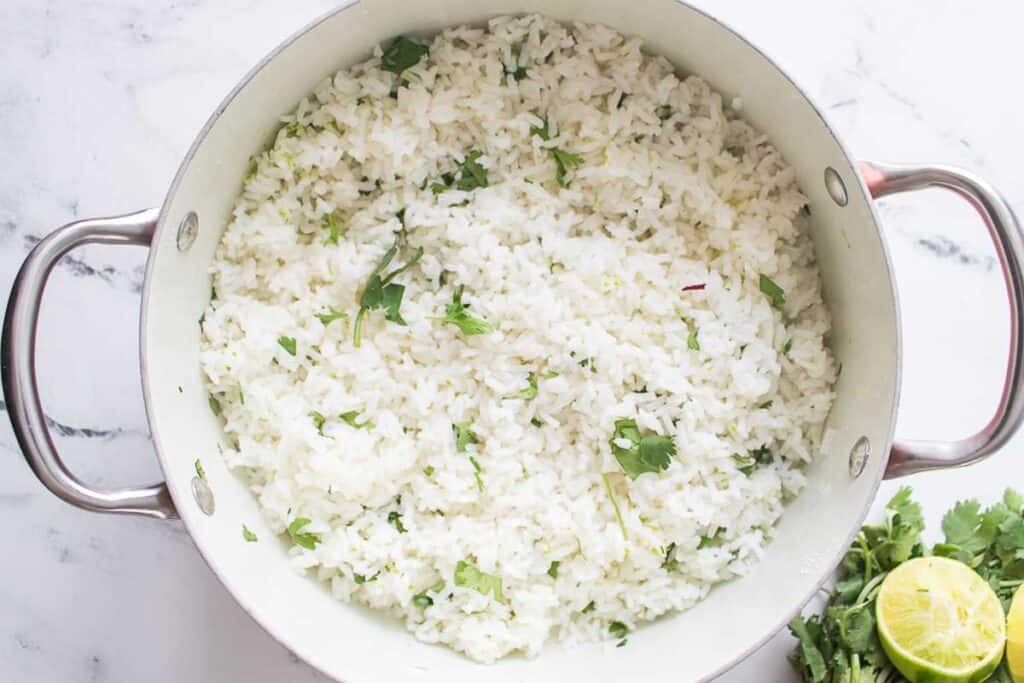 Rice and Pasta Sides
Rice and pasta are the perfect chicken piccata side dishes. This is an Italian meal, after all! When it comes to choosing the perfect rice or pasta side dish for your chicken piccata, there are plenty of options to consider.
A classic choice, and the perfect match in my opinion, is buttery and creamy mushroom risotto. You can also opt for a light and refreshing lemon herb pasta salad, simple egg noodles, or a flavorful Parmesan garlic spaghetti. Whichever you choose, these rice and pasta sides will take your chicken piccata to the next level.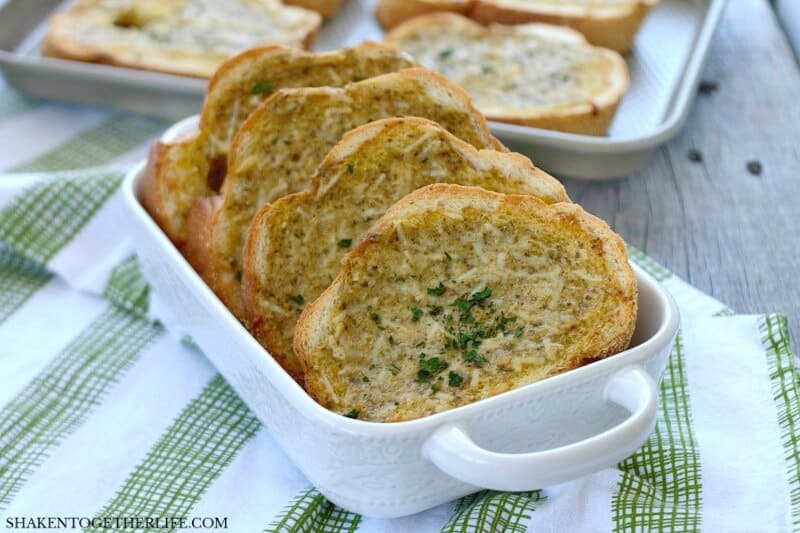 Breads
When it comes to choosing the perfect bread to accompany this delicious dish, there are a few options that will enhance the flavors of the dish. A crusty baguette or artisanal bread with a chewy interior is ideal for soaking up the delicious lemon-butter sauce.
If you're feeling adventurous, try serving your chicken piccata with homemade garlic bread by sprinkling a little garlic powder on your buttery toast, or cheesy garlic knots for an extra burst of flavor.
If you aren't a fan of crusty bread, serve some fresh and hot dinner rolls with your chicken piccata meal!
Wine Pairings
When it comes to wine pairings, a crisp and citrusy Sauvignon Blanc, Pinot Blanc, or a dry and medium-bodied Chardonnay will complement the tangy flavors of the dish.
For those who prefer red wine, a light and fruity Pinot Noir or a versatile Chianti will be a perfect choice. Whatever your wine preference, these pairings will enhance the flavors of your chicken piccata and elevate your dining experience.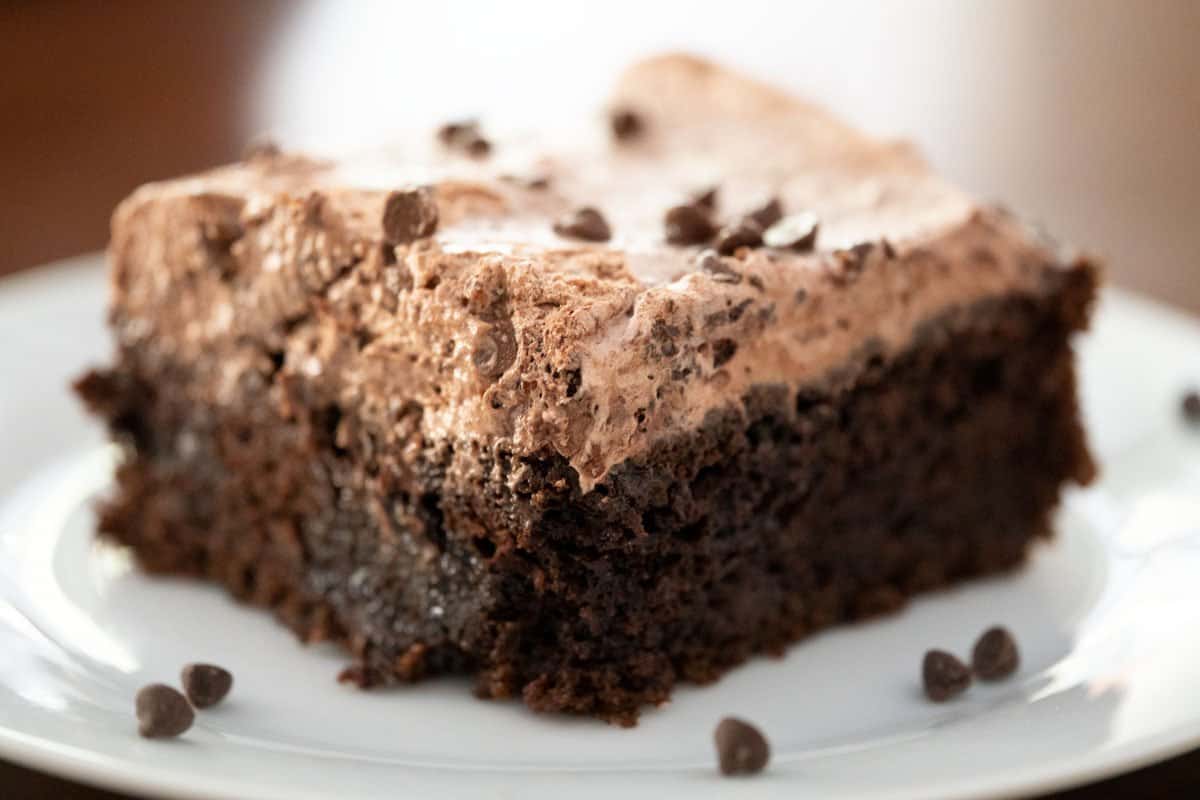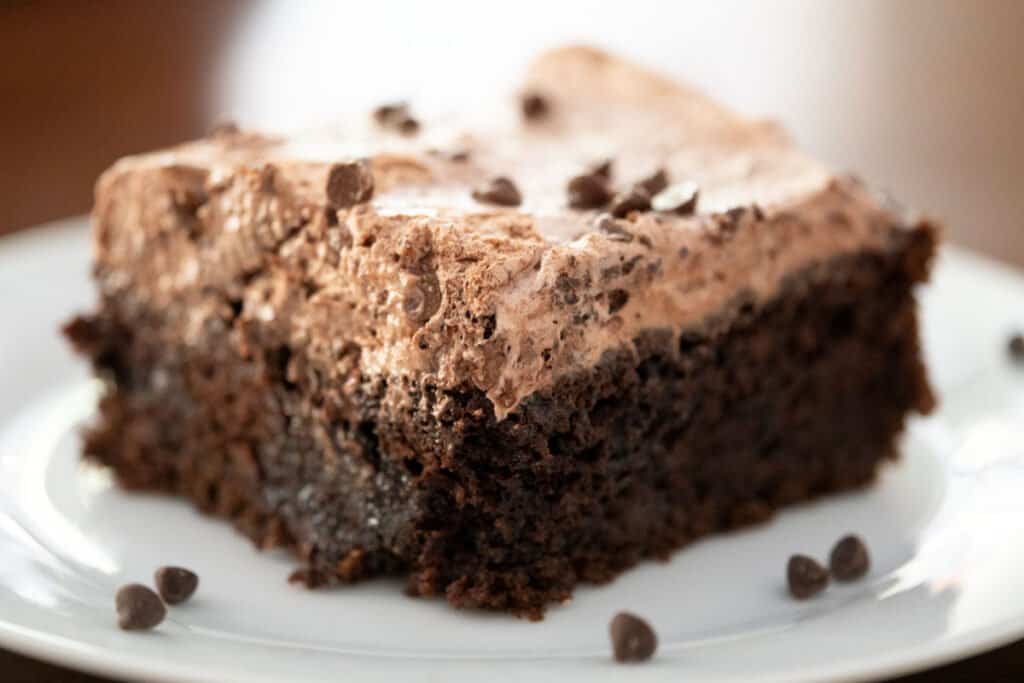 Desserts
After enjoying a flavorful chicken piccata, it's time to satisfy your sweet tooth with the delicious flavor of a sweet dessert. Indulge in a light and refreshing lemon tart, or indulge in a creamy tiramisu.
For those who love chocolate, a rich chocolate poke cake or a peanut butter chocolate fudge will be a decadent treat.
If you prefer something fruity, a refreshing berry sorbet or a creamy panna cotta with fresh fruit will hit the spot. These desserts will complete your meal and leave you feeling satisfied and delighted.