I am sharing these Brown Sugar Bacon Brussels Sprouts made with SPLENDA® Sweeteners as part of a sponsored post for Socialstars. #SplendaSweeties #SweetSwap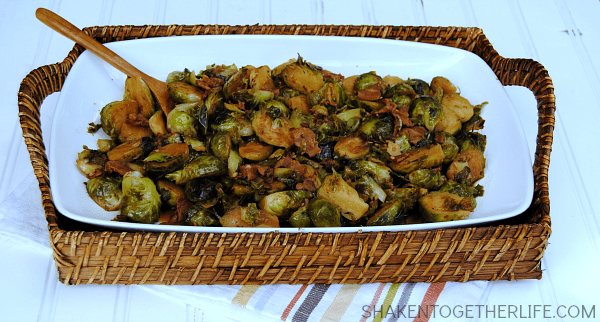 After today? I may just change the way you eat brussels sprouts forever!  Bold claim?  Yes!  But stay with me …
So, there is a restaurant down town that serves a brussels sprouts appetizer.  It is a given that any time my friends and I meet for lunch, we are getting "the brussels sprouts".  But, since I just took a new job and our lunch dates are going to be less frequent, I knew I had to try my hand at recreating this flavorful vegetable appetizer at home.  It was an utterly delicious success!  Once you make a big pan of tender brussels sprouts, simmered with garlic and bacon, then glazed with SPLENDA® Brown Sugar Blend and soy sauce, there is no going back!
Brown Sugar Bacon Brussels Sprouts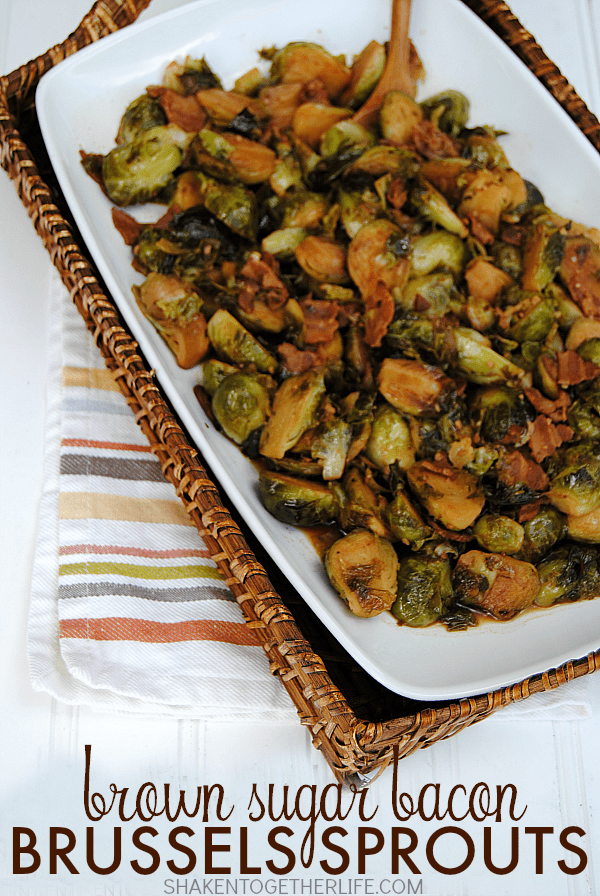 These brussels sprouts are really flavorful so they'll definitely wake up everybody's taste buds!  And they are just hearty enough to tide your guests over until the main course is ready!Allow me to introduce the three stars of this appetizer: SPLENDA® Brown Sugar Blend, bacon and fresh brussels sprouts.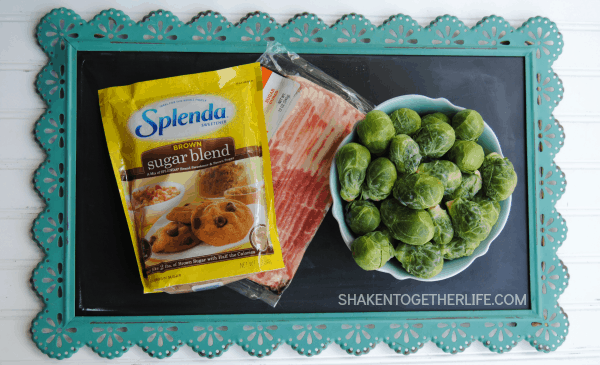 After the bacon is crisped and the brussels sprouts start to brown and soften, then you'll start layering the flavors:  tang from lemon and garlic, sweetness from SPLENDA® Brown Sugar Blend and richness from soy sauce.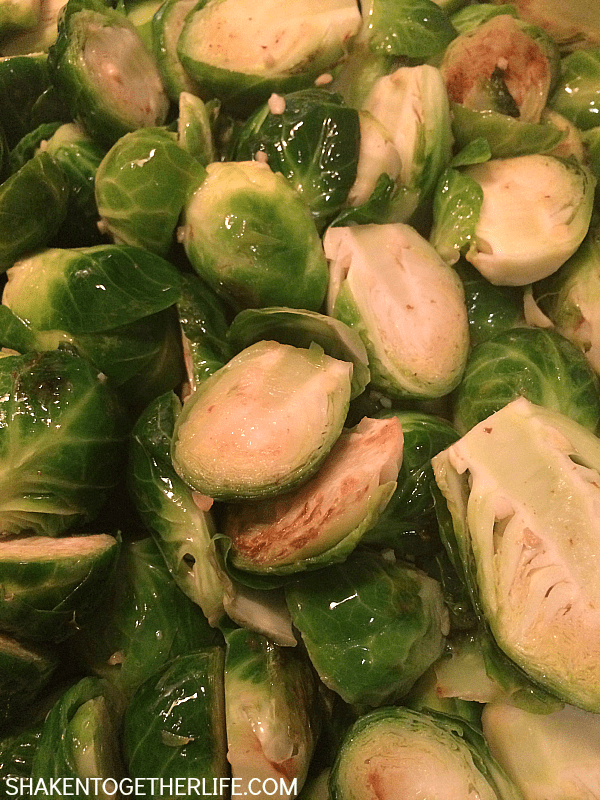 Print Brown Sugar Bacon Brussels Sprouts
---
Scale
Ingredients
2

lbs. fresh brussels sprouts

5

strips bacon

1 teaspoon

minced garlic

2 teaspoons

lemon juice

1/2

–

3/4

cup low sodium chicken or vegetable stock

3 tablespoons

SPLENDA® Brown Sugar Blend

2

–

3

tablespoons low sodium soy sauce
---
Instructions
In a large skillet, cook bacon until crisp and remove to drain on a paper towel lined plate. (Do not drain skillet.)
While the bacon is cooking, remove any wilted leaves and excess stems from the brussels sprouts and cut them in half.
Sauté the brussels sprouts in the bacon drippings until they begin to brown and soften.
Crumble the cooled bacon into bite sized pieces.
Add garlic, lemon juice and 1/2 cup low sodium chicken stock and return bacon to the pan.
Cover and stir occasionally, allowing the brussels sprouts to simmer/steam until they are fork tender. Add additional stock if necessary. My brussels sprouts were fork tender in about 30 – 35 minutes.
Stir in the SPLENDA® Brown Sugar Blend and soy sauce and stir to coat the brussels sprouts.
Allow the brussels sprouts to simmer 2 – 3 minutes more.
Serve and enjoy!
---
Now, I'm no stranger to cooking and baking with SPLENDA®.  Remember my Sweet & Smoky Sweet Potato Chips and Spicy Glazed Snack Mix?  All the sweet with less calories … count me in!  If you are looking for more ways to save calories by swapping full sugar for SPLENDA® Sweeteners, check out The Sweet Swaps program!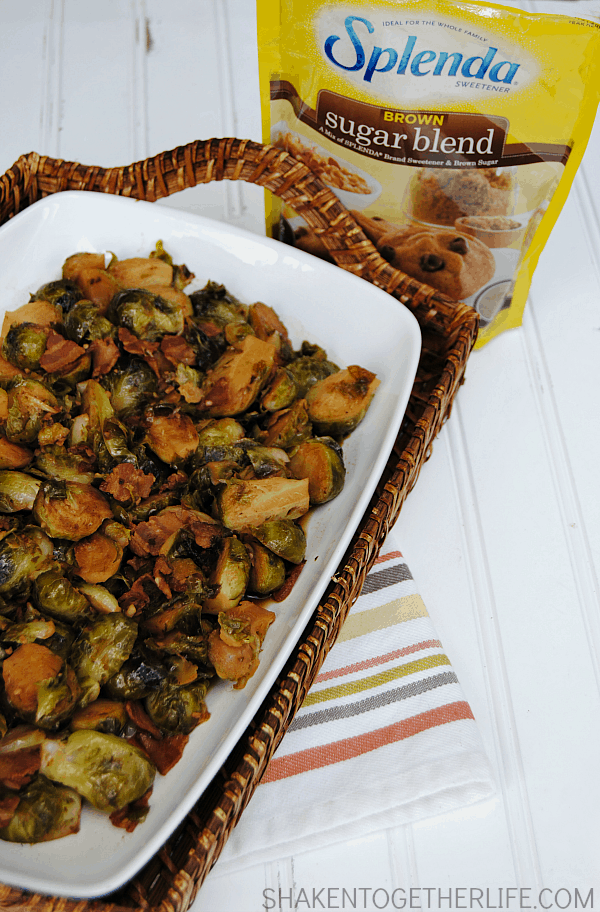 Oh!  And if you are wondering where are your dinner party guests are, my guess is that you'll find them, toothpicks or forks poised, around these Brown Sugar Bacon Brussels Sprouts.  That's where you'll find me anyway!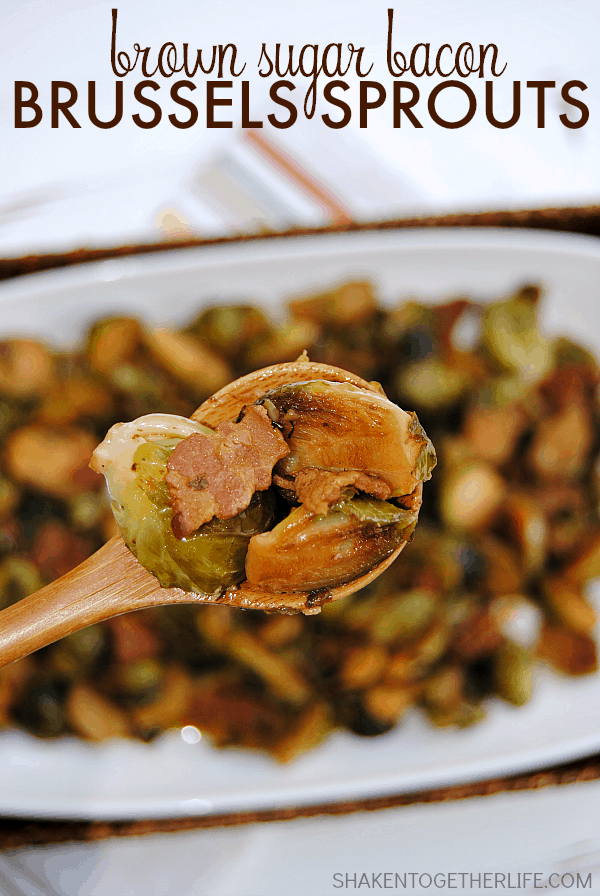 Get social with SPLENDA® … they're pretty sweet 😉 You can connect with them on Facebook, Twitter, Pinterest and Instagram!
A few more Shaken Together Sweet Swaps: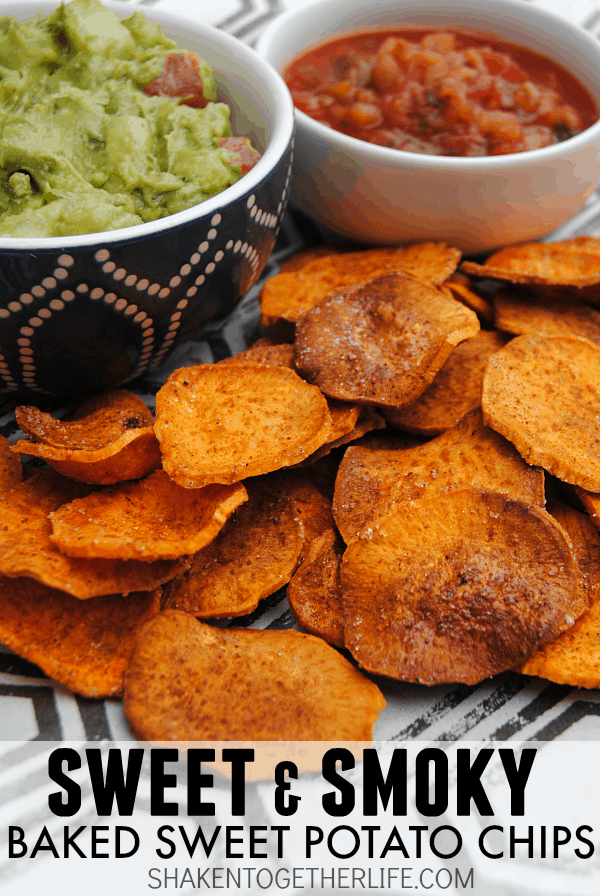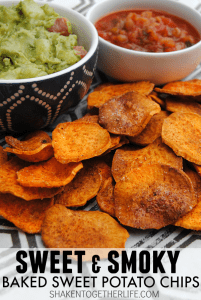 Sweet & Smoky Baked Sweet Potato Chips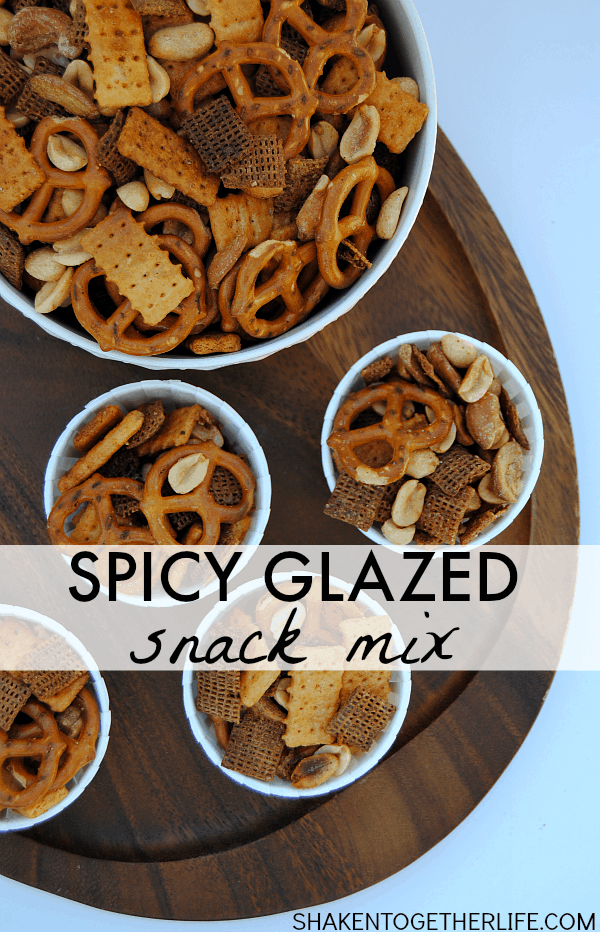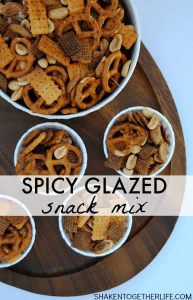 Spicy Glazed Snack Mix
Our Brown Sugar Bacon Brussels Sprouts may be shared here: