Prosciutto Wrapped Breadsticks are the ultimate party appetizer! They are unbelievably easy to make, there are just 2 ingredients and everyone will rave over this simple, delicious recipe!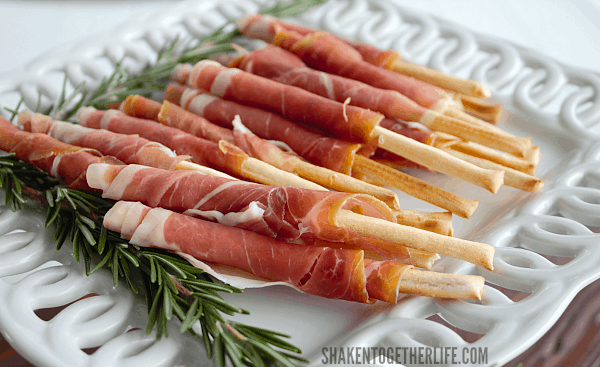 Easy party app, wine tasting munchie, the perfect addition to a cheese tray, last minute guest pleaser ... whatever you call them, you have got to put these on your next party menu!
Prosciutto Wrapped Breadsticks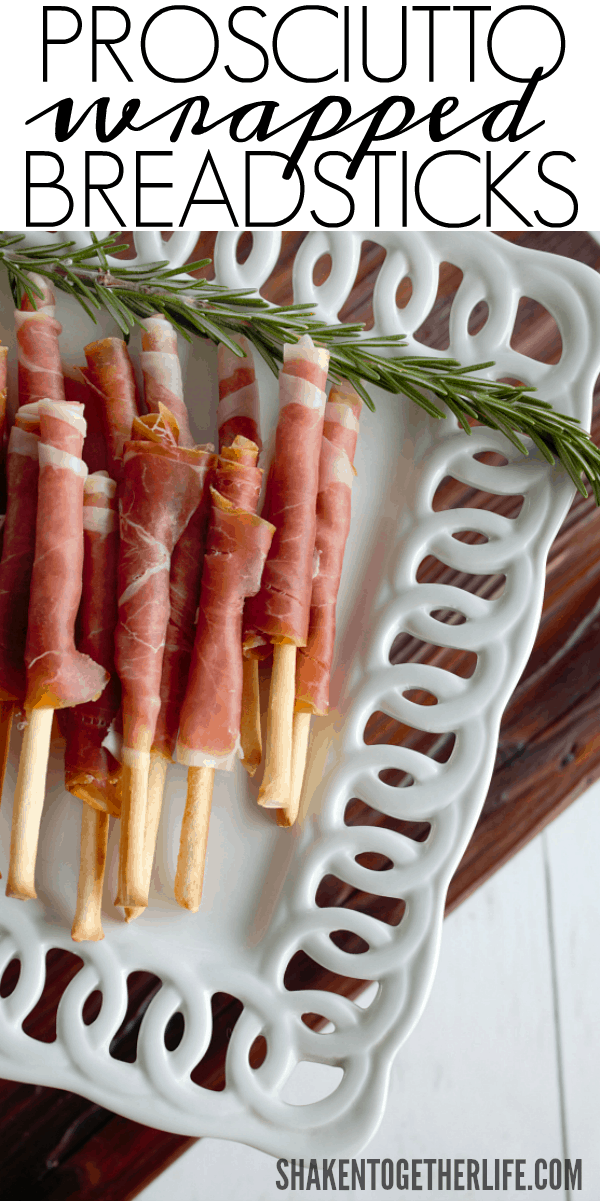 Guys, I've discovered as I get older, my tolerance for fussy recipes is waning.
I need quick. Simple. Delicious.
Recipes with just a handful of ingredients seem to be more and more appealing. I mean ...
Which makes these 2 ingredient, tasty little prosciutto wrapped breadsticks my new favorite appetizer!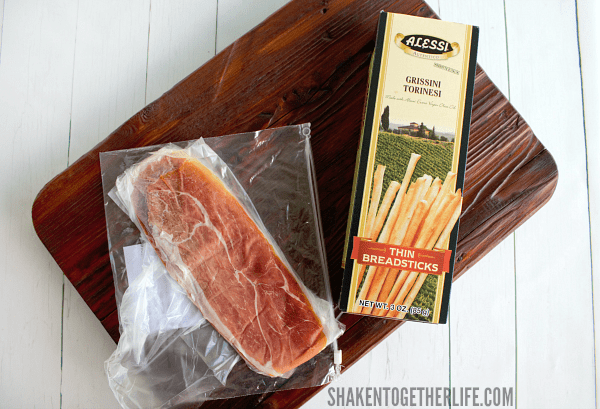 If you have never tried prosciutto, it is a dry-cured ham from Italy. It has a rich, salty, savory flavor and it pairs perfectly with crispy, crunchy breadsticks in this recipe. (I mean meat + carbs = winning!) Have your deli slice it paper thin because a little goes a long way and it's a tad pricey. The prosciutto in my deli was about $15 per pound. BUT, I could get 15 thin slices for about $5 which is enough for 30 breadsticks.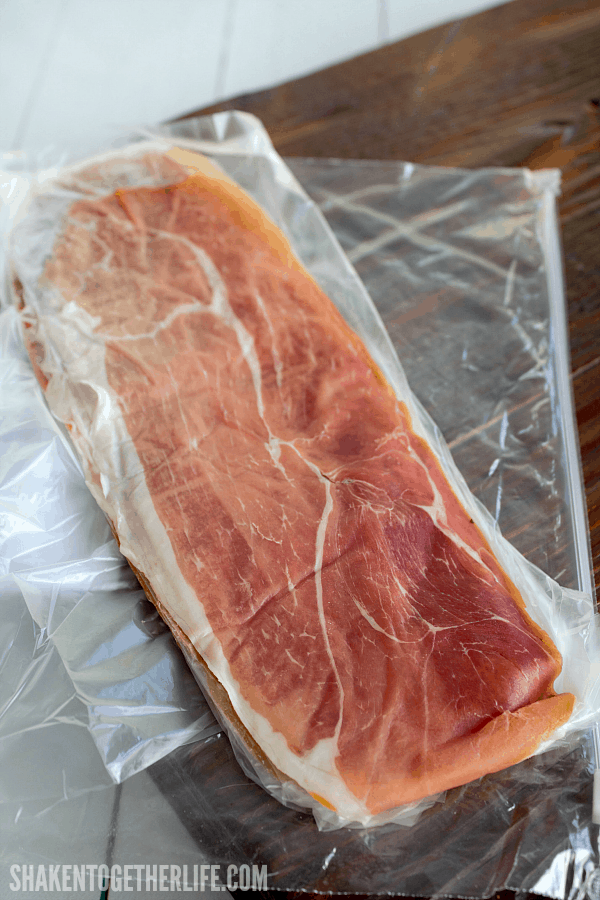 Speaking of breadsticks, I l-o-v-e these skinny minny, crispety crunchy Thin Breadsticks from Alessi. I think they provide the perfect prosciutto to bread stick ratio 🙂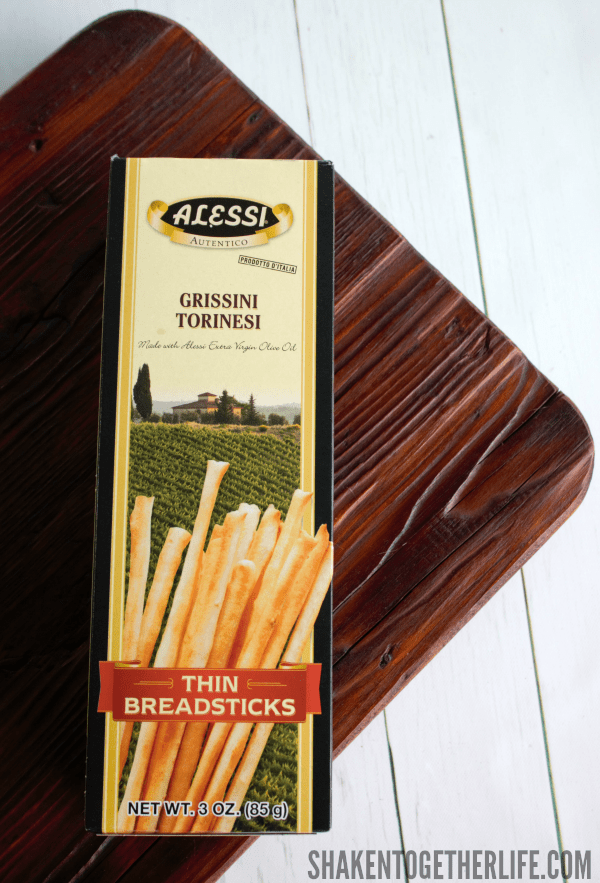 When you are ready to make these, simply cut each piece of prosciutto in half, gently break a breadstick in half and wrap the broken end of the breadstick in prosciutto. Leave a bit of the breadstick unwrapped so guests can pick them up.
Place them on a serving plate and call this appetizer done! I used a few sprigs of fresh rosemary for garnish and I think it looks so pretty!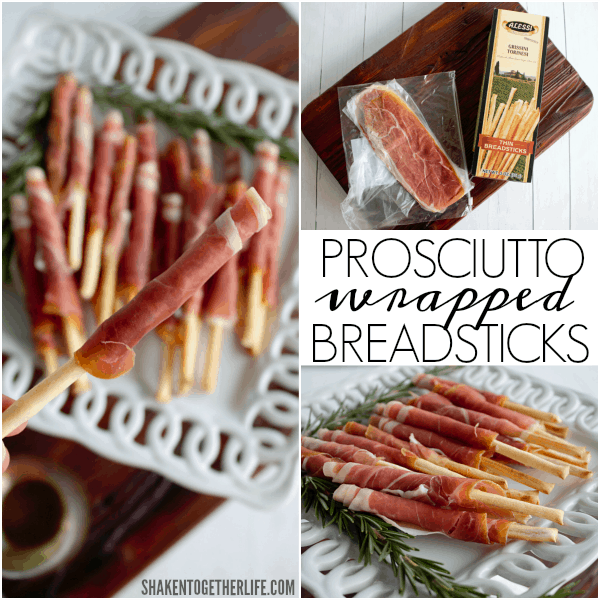 Since you don't want the breadsticks to get stale or too chewy, make these right before your guests are going to chow down. And trust me, they are going to chow down!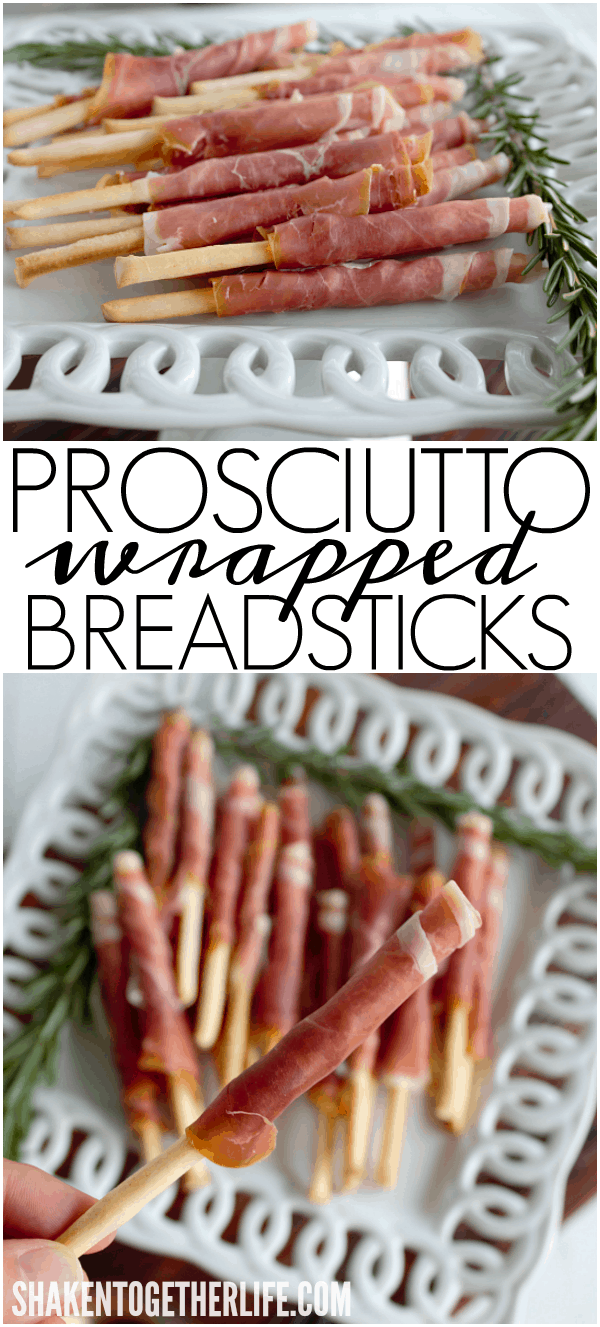 More Easy, Crowd Pleasing Appetizers!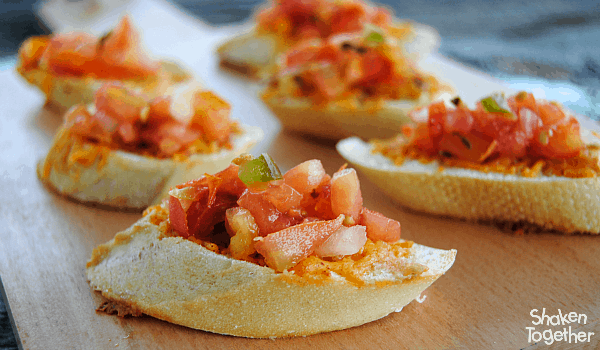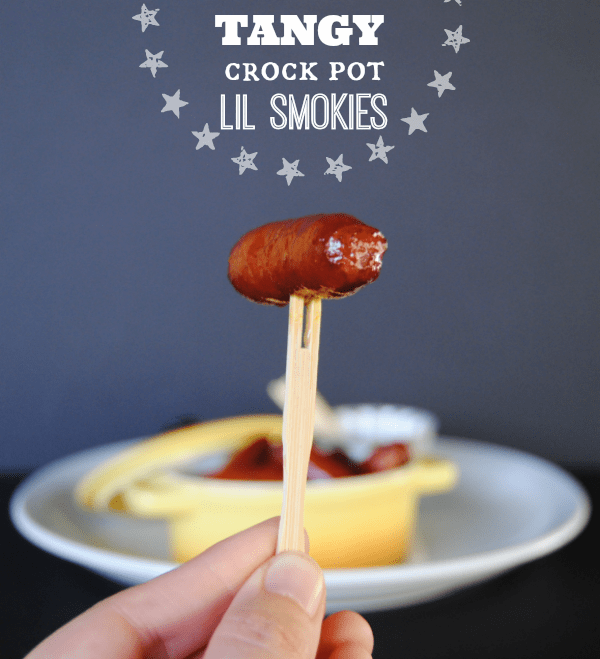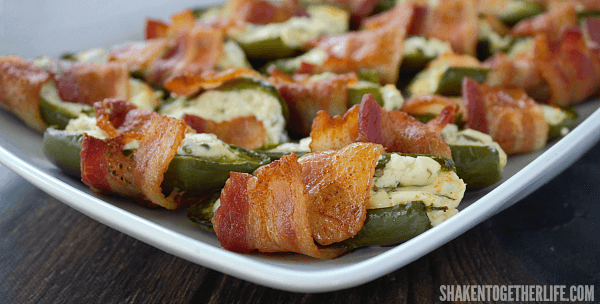 Bacon Wrapper Jalapeno Popper Halves