Soft, fluffy and unbelievably easy, our 3 Ingredient Banana Nut Muffin Cake was the result of a happy accident! But now we make this morning treat all the time and we've added a drizzle of cream cheese frosting ... now this is how you breakfast!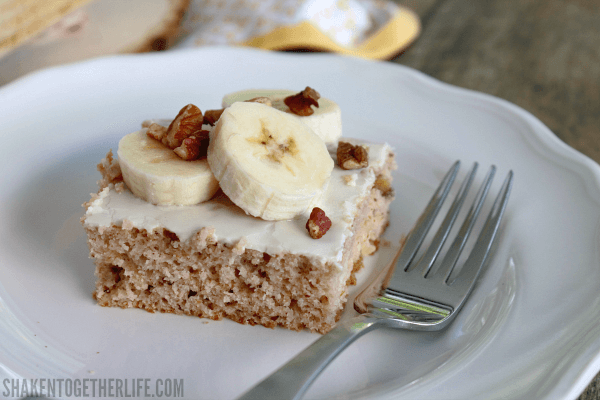 This story starts at a cabin in the middle of nowhere with the sun just creeping over the horizon ...
(Oh all right. It was a historic rustic home in a state park, but with no cell service or Wifi, it pretty much felt like the middle of nowhere.) 
Anyway 😉
Between my mom and I, we packed enough stuff that you would have thought that we were staying for a week rather than just two nights. Despite all of our list making, calls back and forth, checking and double checking, we forgot one of the muffin pans for morning muffins. Which is kind of key for making muffins for 9 people.
So, we poured our muffin mix into a square baking pan and this 'cake' made from muffin mixes was born!
3 Ingredient Banana Nut Muffin Cake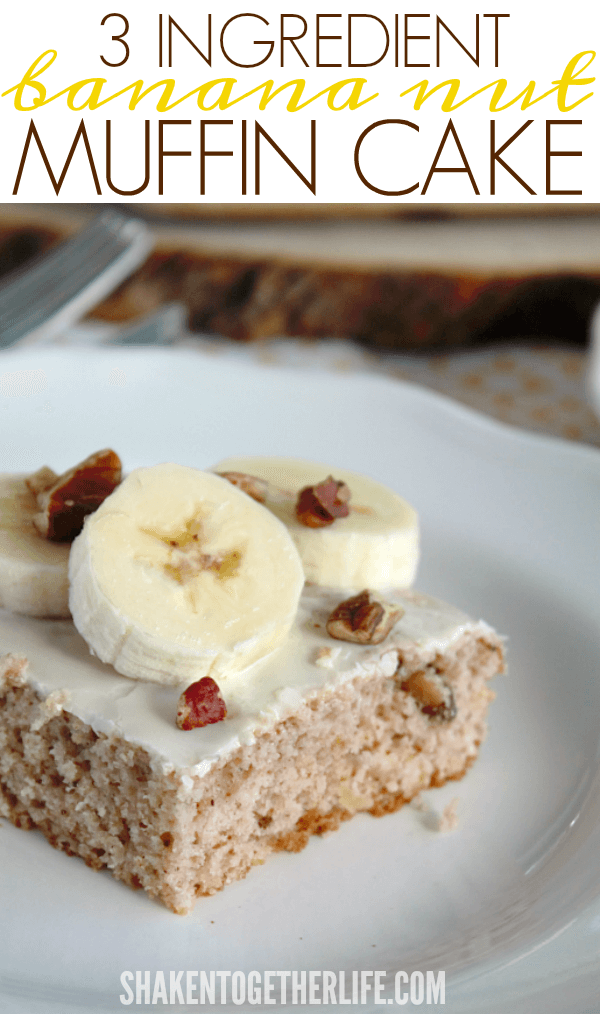 Guys, this is like muffins to the power of simple.
Three ingredients. Three!
Banana nut muffin mix
Milk
Cream cheese frosting
Just mix the muffin mixes up according to package directions - I used the pouches of muffin mix that only call for milk.
Pour it into a 9x9 baking dish prepared with non-stick cooking spray.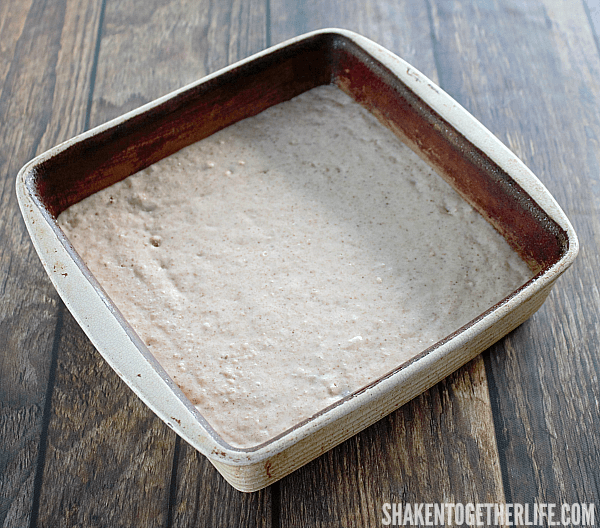 Bake and allow to cool slightly.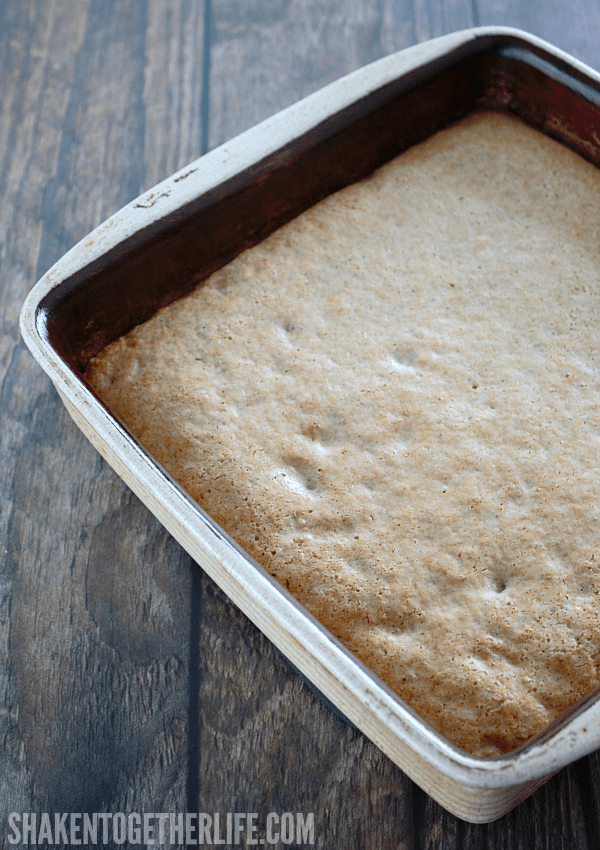 Microwave a few tablespoons of prepared cream cheese frosting and drizzle it on!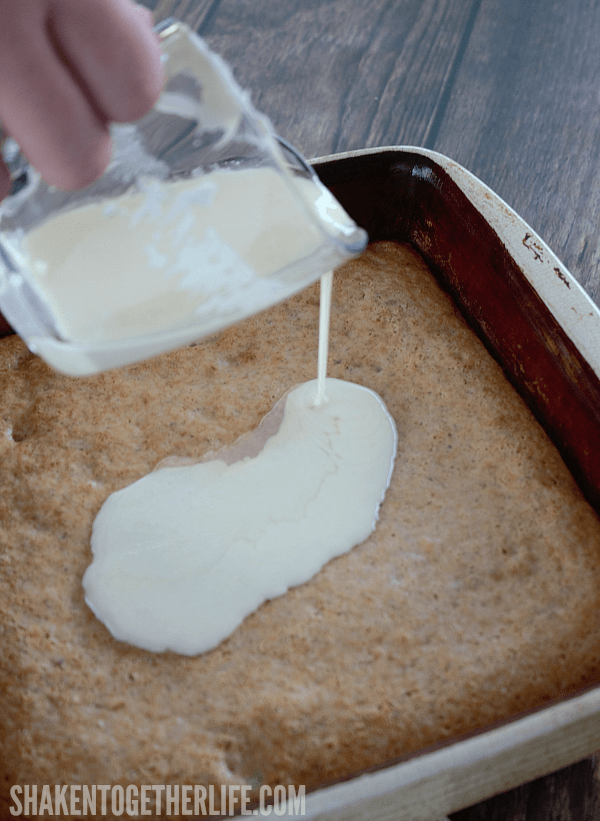 You can get fancy and garnish it with fresh banana slices and a few toasted walnuts and no one will believe that this amazing Banana Nut Muffin Cake started from a pouch in your kitchen cabinet!!
And I love how the thin layer of frosting sets and cracks a bit as you dig in ... sooooo yummy!
Print 3 Ingredient Banana Nut Muffin Cake
---
Two

7.6 oz

Banana Nut Muffin Mix pouches

1 cup

milk
Prepared cream cheese frosting
---
Instructions
Preheat oven to 400 degrees F.
Prepare a 9x9 baking dish with non-stick cooking spray.
Stir together muffin mixes and milk until combined and pour into baking dish.
Bake for 20-25 minutes or until a toothpick inserted into the center of the cake comes out clean.
Allow cake to cool slightly.
Microwave about ⅓ cup prepared cream cheese frosting at 50% power for 30 seconds or until it is a pourable consistency.
Pour/spread frosting on cake and allow to cool before slicing.
Slice, top with fresh banana slices and a sprinkle of walnuts.
---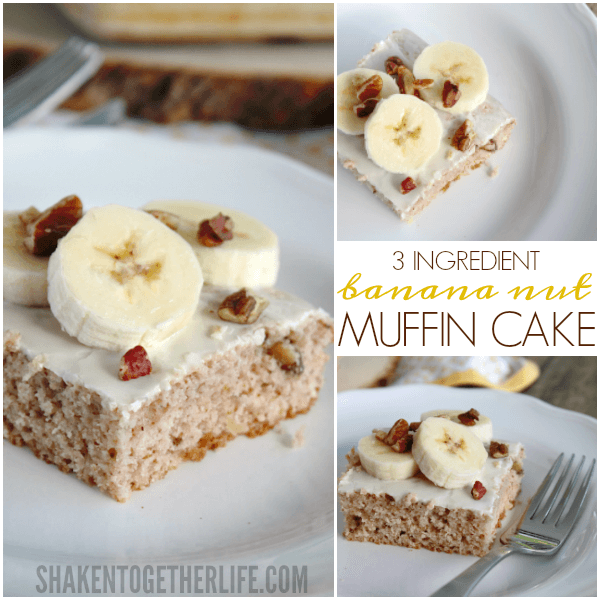 With only 3 ingredients, there is no reason not to make this! Rise and shine, it's Banana Nut Muffin Cake time!!

More Epic-ly Easy Breakfast Recipes!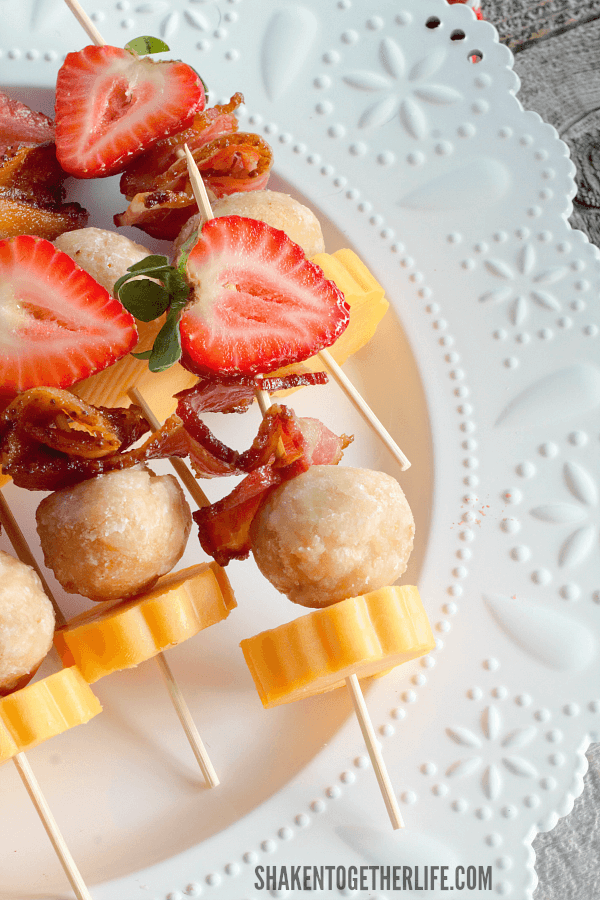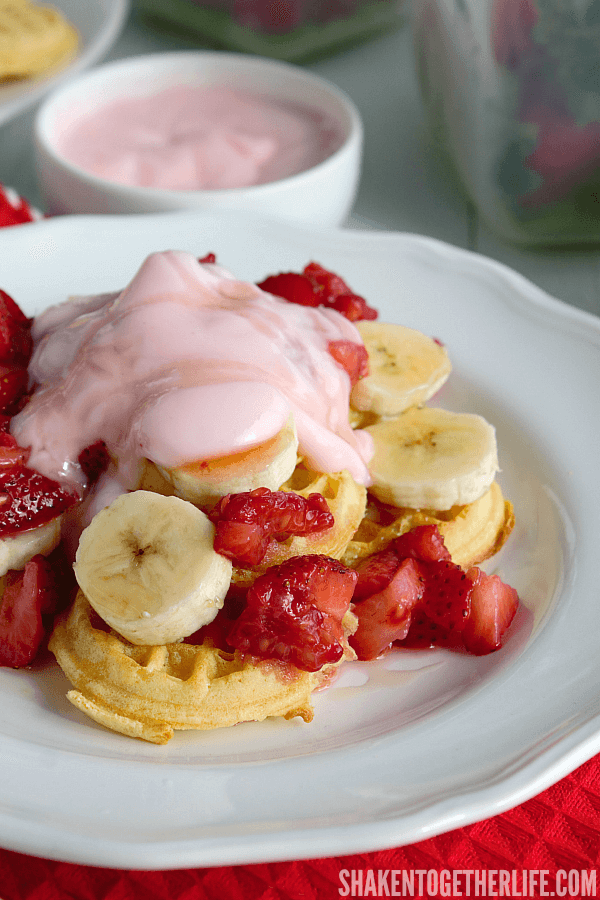 Banana Berry Breakfast Nachos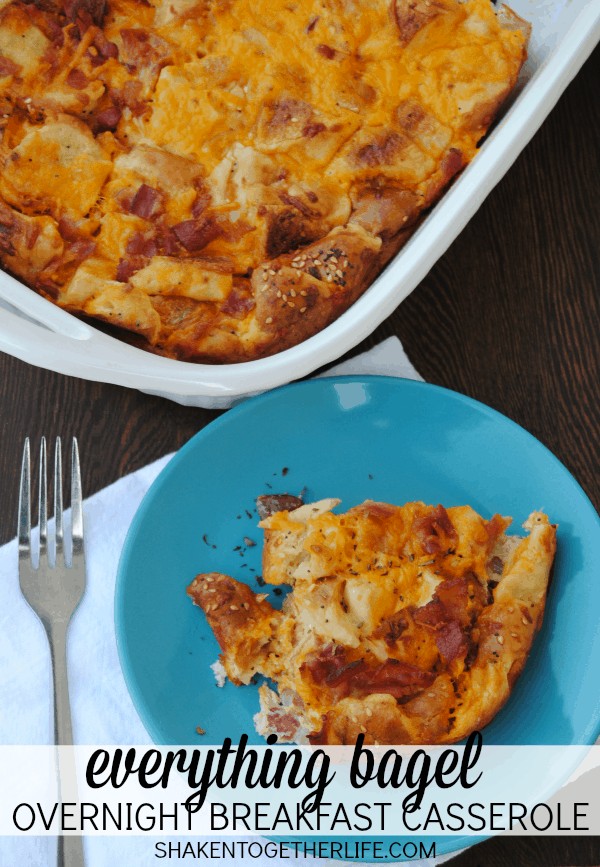 Everything Bagel Overnight Breakfast Casserole