While I was born in Michigan, I have lived more than 30 of my 35 years in Texas and Florida, so I consider myself a Southern girl.  I grew up on frog legs and sweet tea, dirt roads and Southern drawls.  And there are just some recipes that speak to my deep Southern roots.  Like fried fish caught earlier in the afternoon served with piping hot hush puppies.  Like grits and tomato gravy.  And  pimento cheese.  I know, I know.  You're thinking of that pre-packaged florescent orange cheese dotted with hot pink pimentos.  Well, file that picture far, far away and feast your eyes on this homemade pepperjack pimento cheese!
Ya'll, this pimento cheese!  Perfectly creamy, dotted with brine-y pimentos, the tang of really sharp cheddar cheese, a surprise subtle kick from pepperjack cheese and a savory richness from the addition of a little Worcestershire sauce ...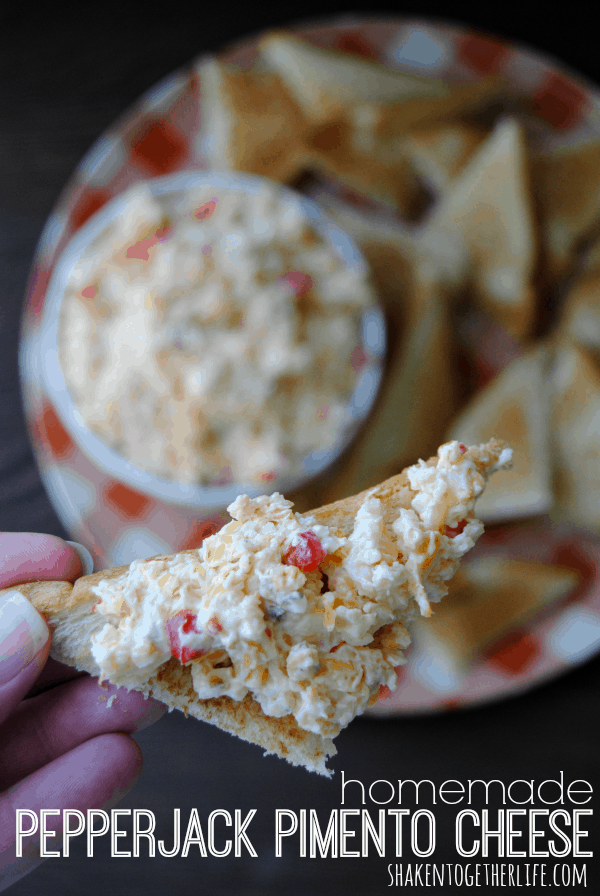 Best served, in my humble opinion, with toasted triangles of plain ol' white bread.  You can also serve it with crackers or pretzels, but there is nothing better than a heaping helping of pimento cheese slathered on a crispy bit of toasted bread!
Print Homemade Pepperjack Pimento Cheese
---
1 cup

freshly shredded sharp cheddar cheese

1 cup

freshly shredded pepperjack cheese

4 oz

. ½ block cream cheese, softened

¼ cup

mayonnaise

2 ½ tablespoons

pimentos

⅛ teaspoon

pepper

¼ teaspoon

salt

2

-

3

dashes of Worcestershire sauce
---
Instructions
Using a hand mixer or in the bowl of your stand mixer, cream together the softened cream cheese, mayonnaise, salt, pepper and Worcestershire sauce.
On the lowest speed, mix in the shredded cheese and pimentos.
Chill for a few hours or overnight for the best flavor.
Serve with crackers or our favorite - toasted triangles of plain ol' white bread
---
So, I am normally all for kitchen short cuts.  I have used more than my fair share of cake mixes, prepared pie filling and store bought ingredients.  But, if you love me, walk on past the packaged pre-shredded cheese, find that old box grater and use a little elbow grease until you have this: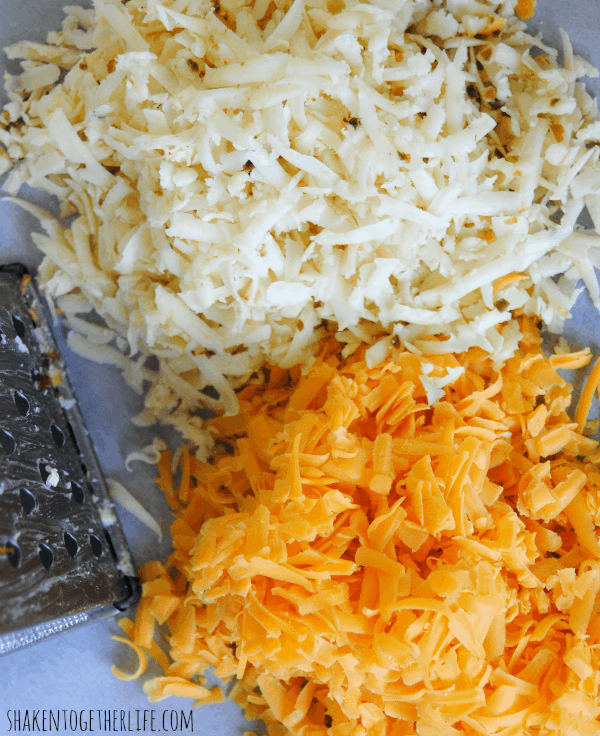 Piles of gorgeous, freshly grated sharp cheddar and pepperjack cheese.  Believe me, it is worth any nicked knuckles.  Now, pepperjack cheese is definitely a little twist on this classic pimento cheese recipe and feel free to use mild cheddar or Monterey jack cheese in its place.  But the little bits of spicy peppers every now and then are just the right amount of heat.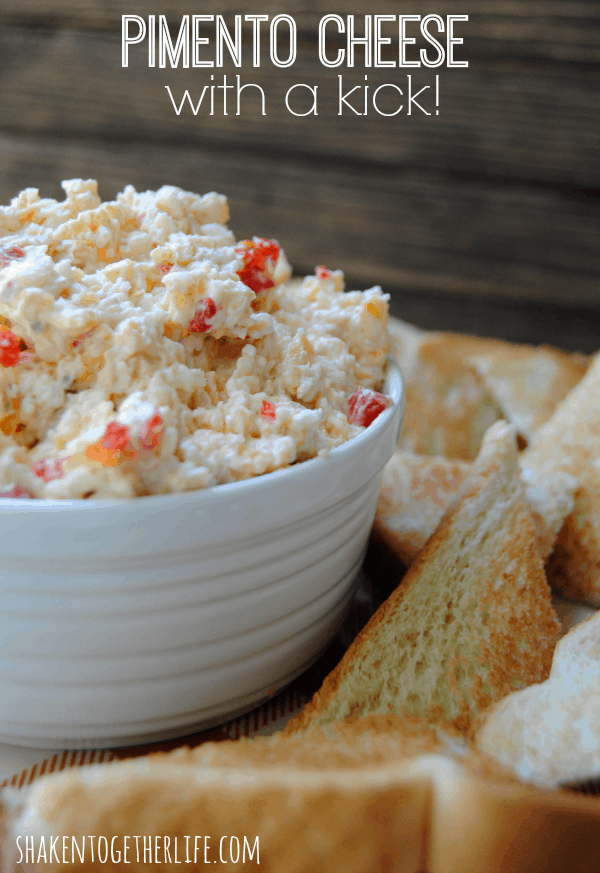 Have I convinced you to come over to the dark side that is pimento cheese?  Okay, just one more picture ... you are getting veeeerrrrry hungry ...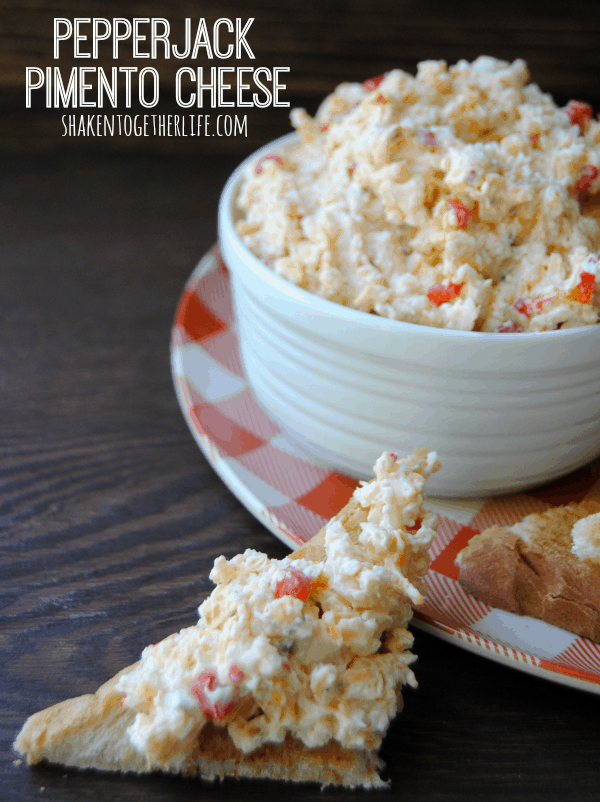 Because you can never have too much pimento cheese, here are a few recipes using pimento cheese that I have pinned on my savory stuff Pinterest board that will be made soon ... VERY soon!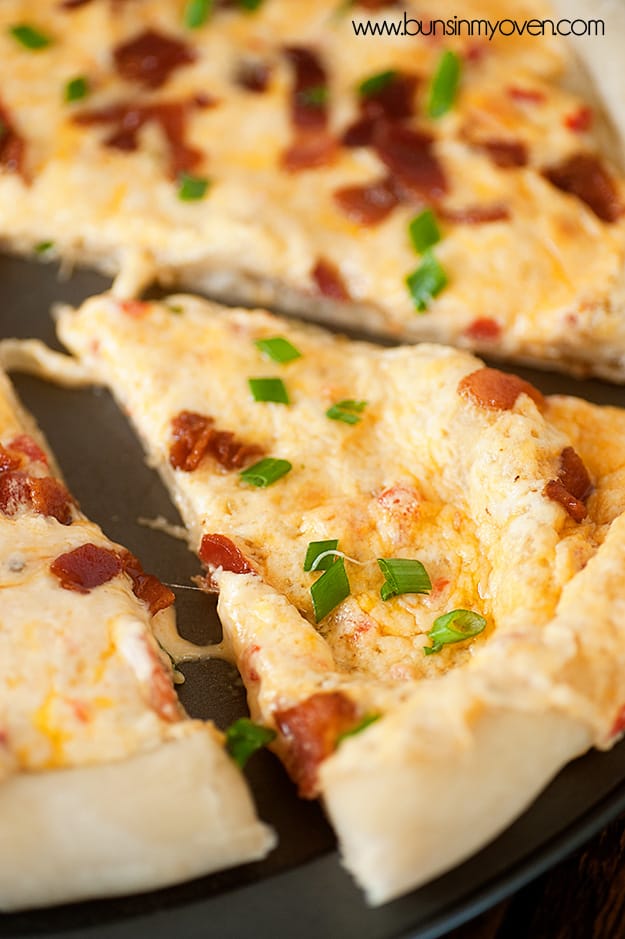 Pimento Cheese & Bacon Pizza from Buns in My Oven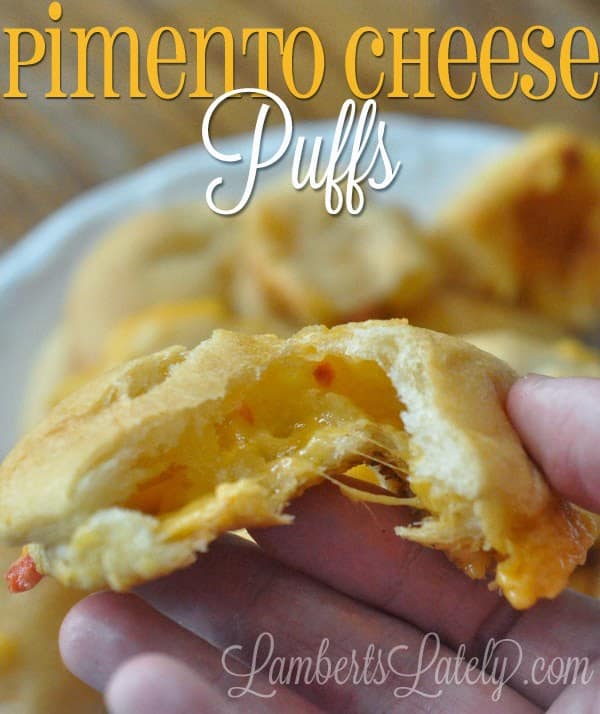 Pimento Cheese Puffs from Laberts Lately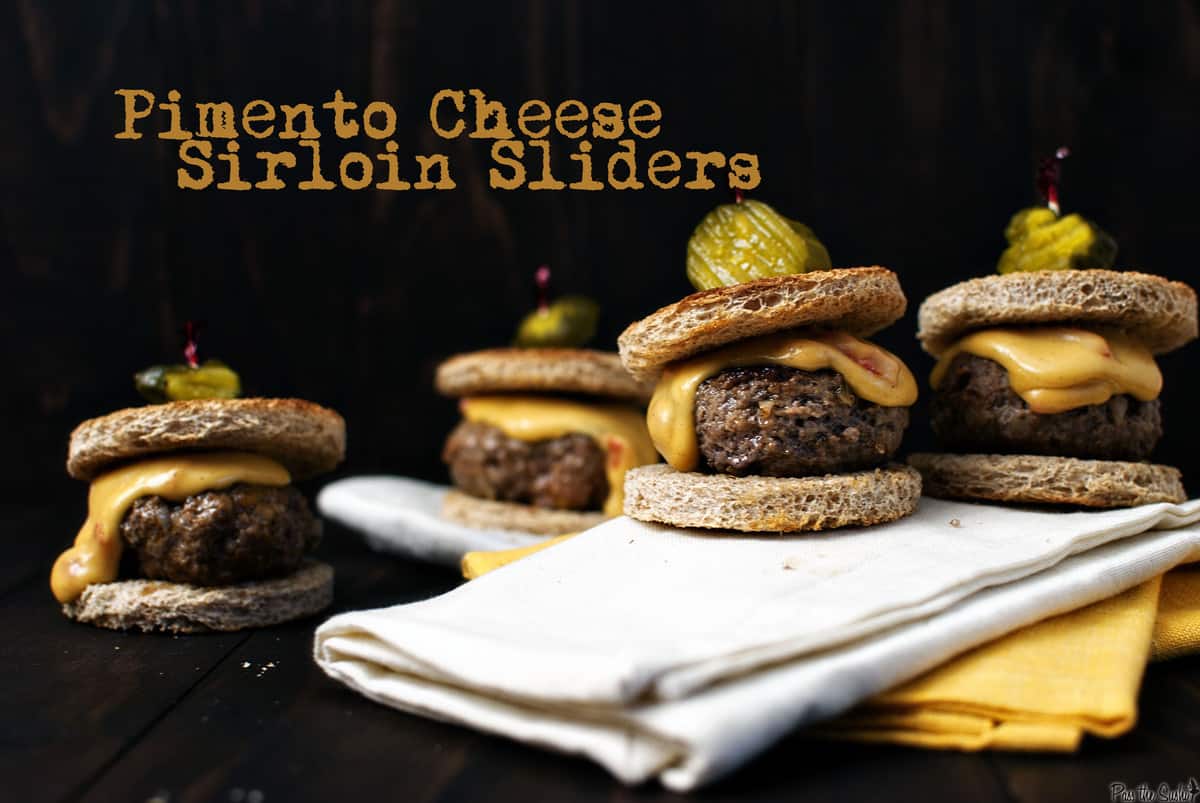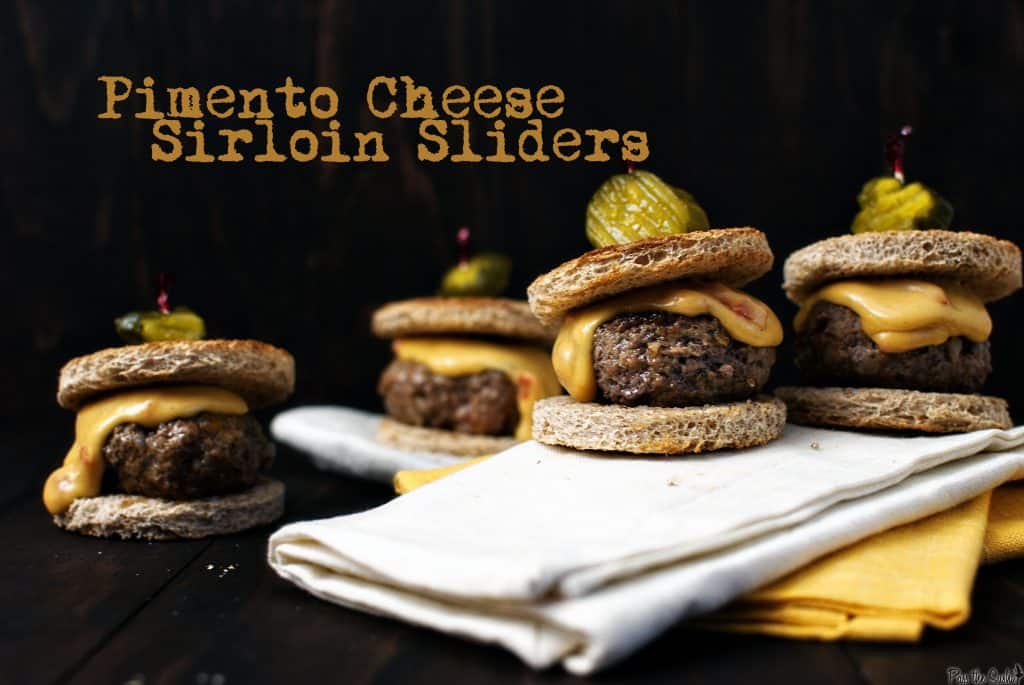 Pimento Cheese Sirloin Sliders from Pass the Sushi
This post may be shared at these link parties: