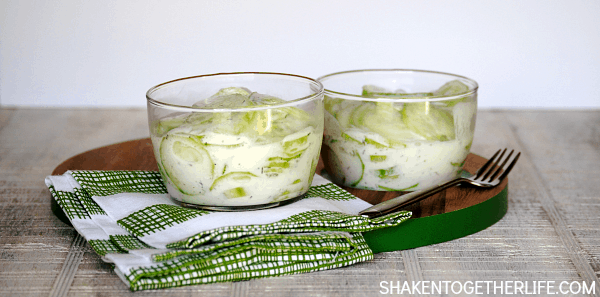 I know it is only January, but this recipe takes me back to Summers as a kid!  When July rolled around, I would hop a plane to spend time with my dad in Michigan and a week with my Grandma in Ohio.  That week was always a blast!  Yard sale-ing in the morning, filling shot gun shells with my grandpa in the basement, teaching my cousins the words to Baby Got Back in the backyard, trips to the zoo and most definitely my Grandma's cooking!  And now that I am gearing up for a healthier new year, I remembered her super simple cucumber salad recipe!
Tangy Creamy Cucumber Salad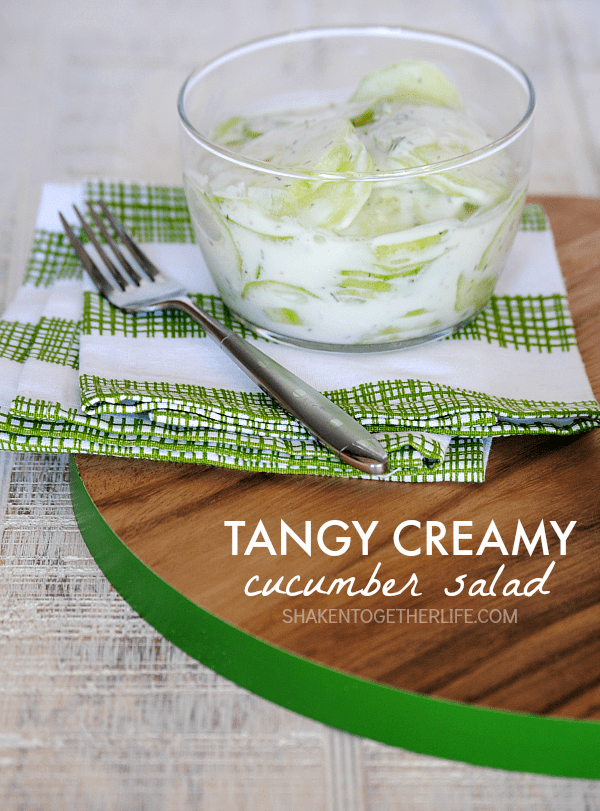 I have talked about it before, but my grandma's recipes are always my go-to.  They are tried and true.  They have stood the test of time.  Her strawberry shortcake biscuits are my absolute favorite.  I use her Cream of Parisienne soup recipe for the base of any creamy soup - like this broccoli cheese soup.  So, I knew that this salad would be easy and delicious.  Totally a classic!
Print Tangy Creamy Cucumber Salad
---
2

medium cucumbers (peeled)

4 oz

. light sour cream

⅓ cup

+

1 tablespoon

white vinegar

¼ teaspoon

dried dill
Salt & pepper to taste
---
Instructions
Sliced the cucumbers into thin rounds.
In a bowl, whisk together sour cream, vinegar, dill and salt & pepper.
Add cucumber slices and stir to coat.
Chill salad at least 1 hour.
---
This tangy creamy cucumber salad was exactly like I remembered!  Thin crispy cucumbers (hers were always from her garden), tangy sour cream, white vinegar and dill.  Just stir it together and chill it.  I love it super cold right out of the fridge!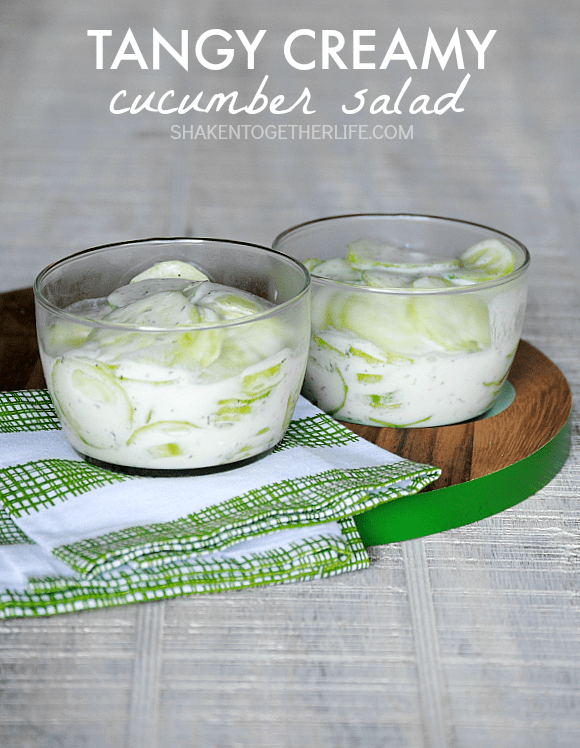 I am a 'salty snacker', so I figured this salad might just satisfy that craving for something crispy and salty.  It's not quite salt & vinegar chips - why, oh why do I love them so?! - but it does hit the same notes and I honestly bypassed the snack drawer for a little bowl of this cucumber salad.  And felt pretty darn good for it!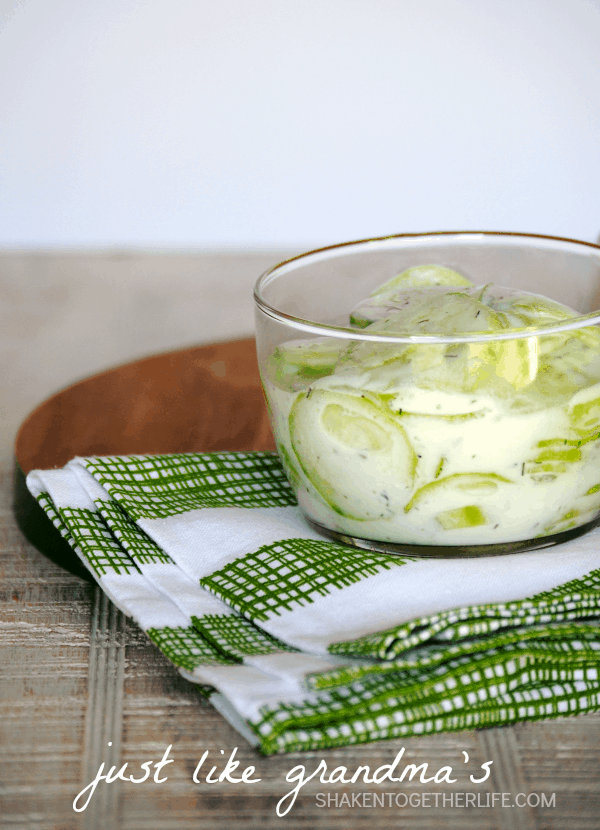 Mom Always Said Eat More Veggies ...
Our Tangy Creamy Cucumber Salad may be shared here: