Give the scents of the season with a Mulling Spices Gift! Attach a reusable tea bag, print the tags and these easy, affordable gifts are ready for friends, neighbors, teachers, and coworkers!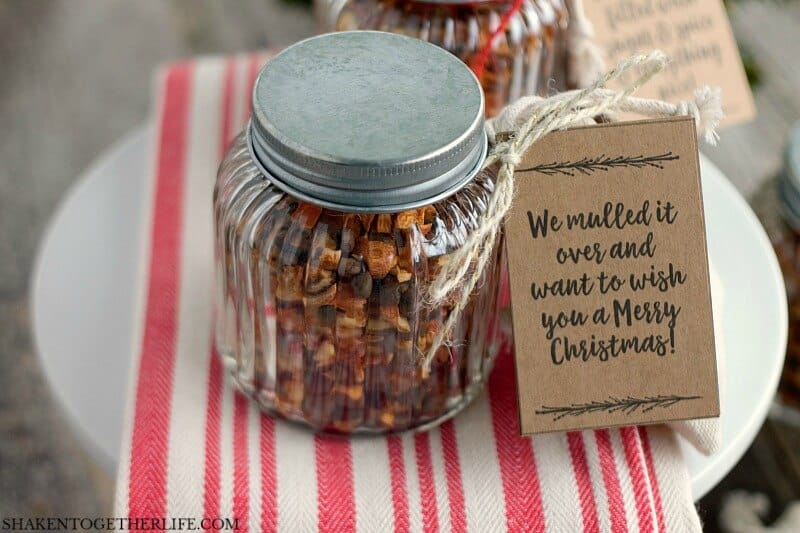 You know I am a foodie, so I love to dream up food-focused gifts that use my favorite essentials oils. Remember these holiday room sprays from last year? They smell like gingerbread cookies, lemon pound cake and sweet mint ... YUM!
This year, I mulled it over (see what I did there) and came up with this easy, affordable handmade holiday gift idea that is SO simple to assemble. Even with the jar and the bottle of orange essential oil, each gift comes in under $10!
Mulling Spices Gift + Printable Tags
I love how simple and festive these little jars of mulling spices are. I've made it even easier for gift giving by creating printable tags with several different sayings and instructions cards for your recipients.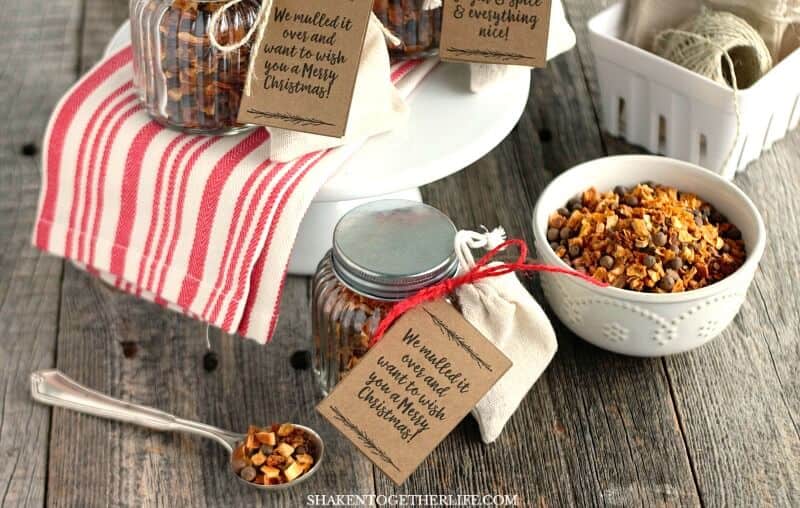 Here are the supplies I used:
I've linked to the products I used on Amazon for your convenience and if you decide to make any purchases, I earn a small commission (at no additional cost to you!). Thanks for helping me keep the Shaken Together kitchen stocked and free recipes and gift ideas coming your way!
Mulling spices are a combination of whole cloves, dried orange peel, all spice berries and cinnamon sticks. They are SO fragrant and smell absolutely divine!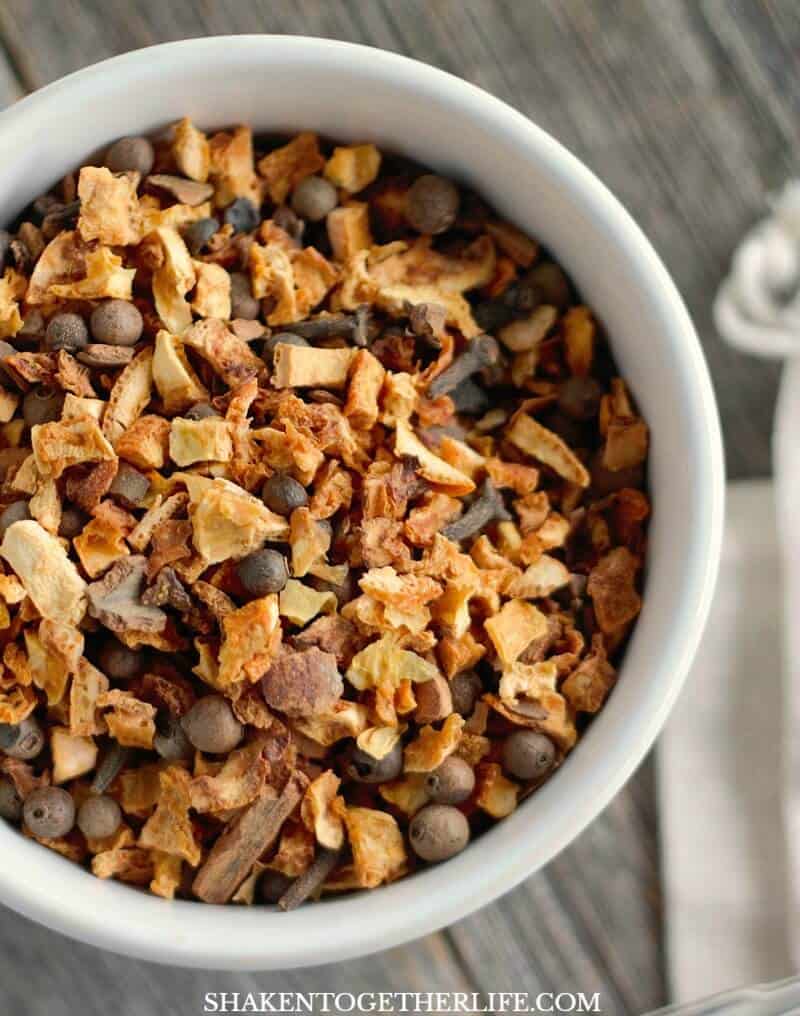 What do you do with mulling spices?
Steep in red wine
Steep in apple cider
Steep in maple syrup
Simmer with water on the stove for natural home fragrance
Fill a bowl for natural potpourri
Fill a reusable tea bag for a natural car freshener
The spicy blend just smells like the holidays, so when paired with an orange essential oil, this is a wonderful hostess gift, coworker or Secret Santa gift, teacher gift or a little treat for a friend!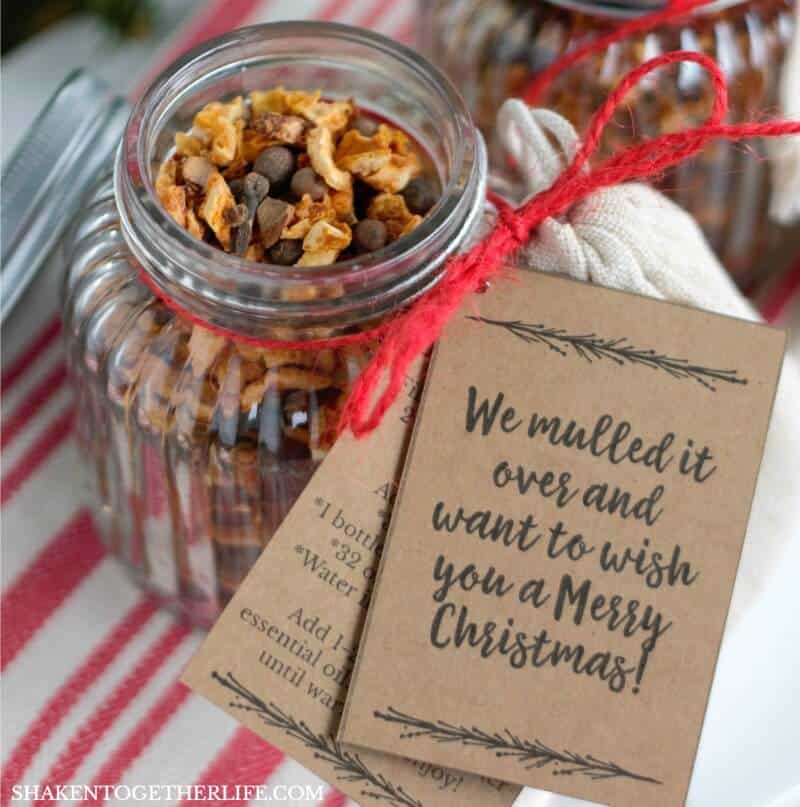 Speaking of essential oils, I used one of my absolutely FAVORITE oils for this gift ... Orange!!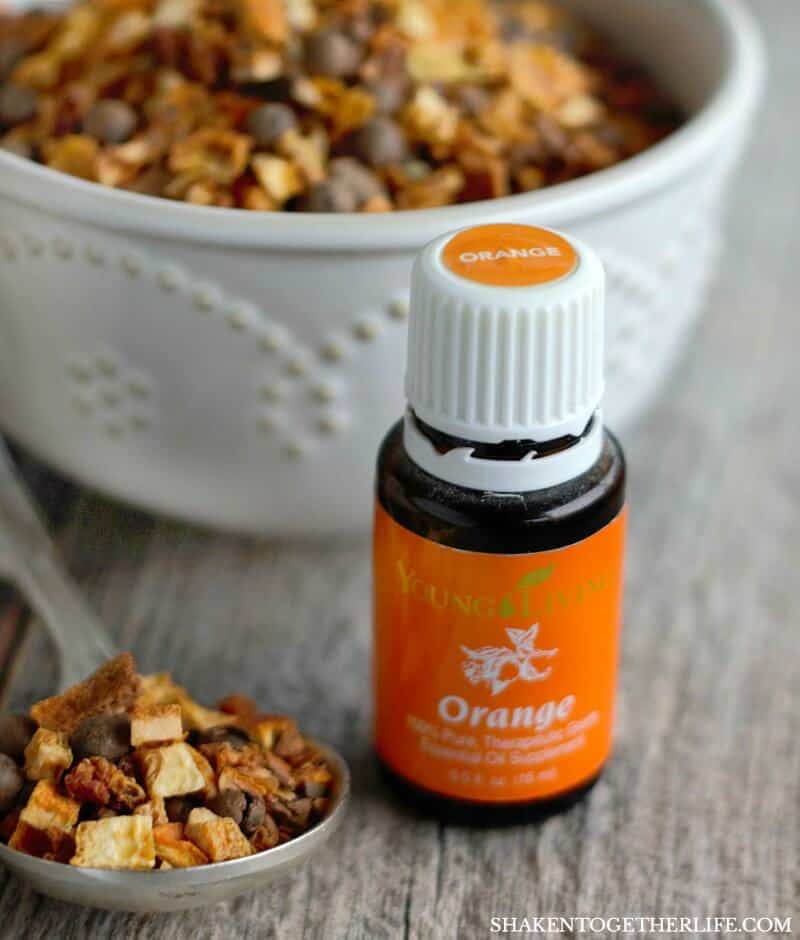 I love to add a drop or two of orange essential oil to tea, drop it to soda water, make a sweet glaze for cinnamon rolls, make orange vanilla sugar (another delicious handmade gift idea!), make homemade cinnamon orange air fresheners and more! Not only can your recipient make at least 6 batches of mulled wine or cider with the mulling spices gift, but they can continue to use the orange essential oil, too!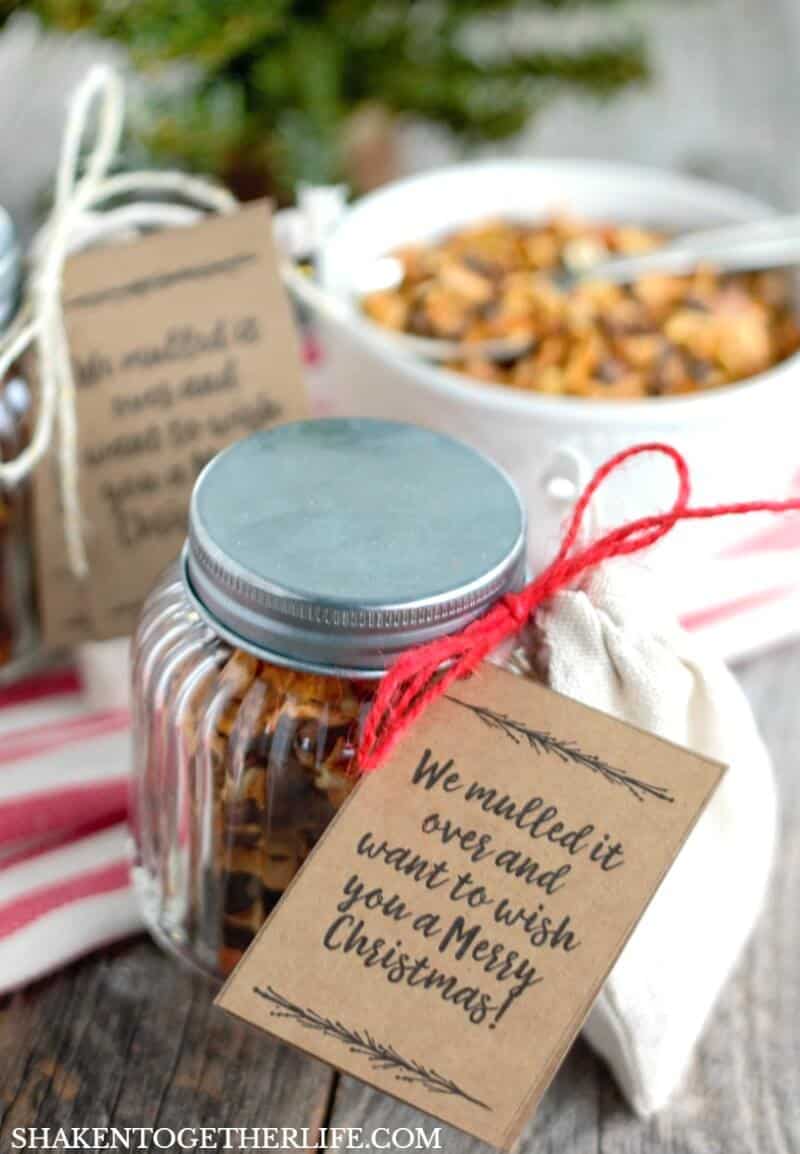 How to Make a Mulling Spices Gift:
Print the tags on card stock and trim to size - print both the cover gift tag and the instruction tag for each gift. **Tags are linked below for printing.**
Punch a hole in one upper corner of each tag.
Fill each 6 oz. jar with about ¾ cup mulling spices.
Tuck a Young Living orange essential oil in the reusable tea bag and cinch it closed.
Use a length of twine to attached the tea bag and tags around the neck of the jar.
Give this as a gift as is or give an Essential Oils Mulling Spices gift with a bottle of red wine or a gallon of apple cider!
Click on the link below to print as many tags for these gifts as needed (I made of set of tags with "we" and "I" for each saying):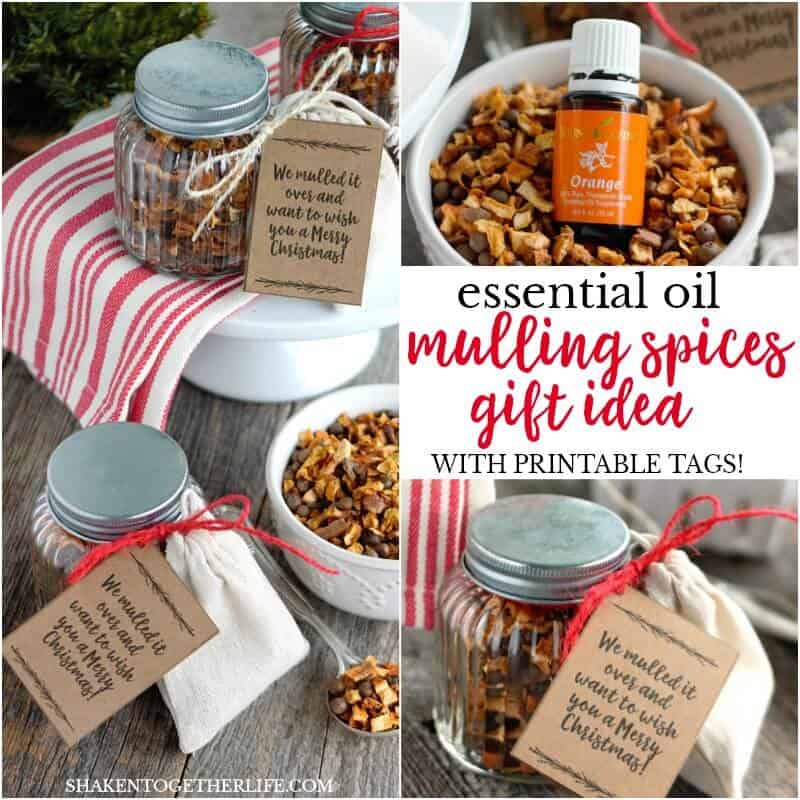 Don't forget to pin our Essential Oils Mulling Spices Gift to your essential oil, Christmas or holiday gifts Pinterest board! And you can find all of my gift ideas and recipes featuring essential oils here!