Thin Crust Bagel Pizzas are a super easy dinner or snack and have the perfect ratio of 'crust' to toppings!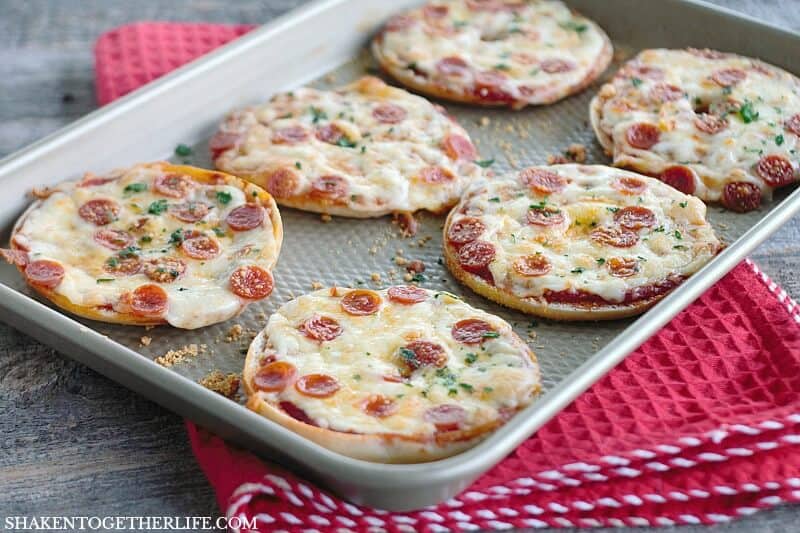 Any fellow 90's kids out there? Remember Bagel Bites? My mom wasn't a huge frozen snack fan so we didn't have them in our house often, but it was a big day if we got a box of those mini bagel pizzas at the grocery store! Not only did I channel those today, but I think I created my new favorite pizza recipe!!
Thin Crust Bagel Pizzas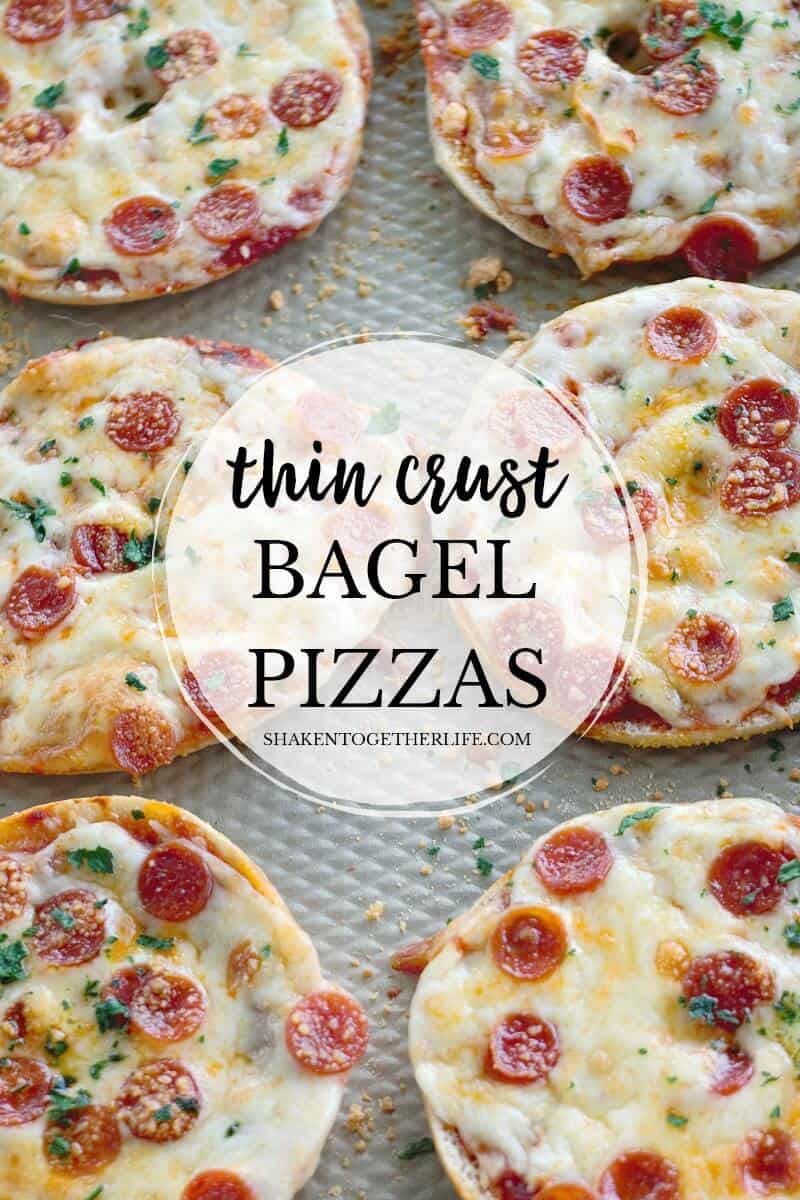 Make at home pizza is one of my favorite meals. Sometimes we buy fresh dough at the grocery store, sometimes we go old school English muffin pizzas and occasionally, I'll make pizza chicken which is just a chicken breast topped with pizza sauce, mozzarella cheese and pizza toppings.
But for this pizza recipe, I used Thomas' Bagel Thins for the crust. I find them in the bread aisle or on the end cap near the bagels. Nope, this is not a sponsored post ... they are just the only people who make thin bagels 🙂
Each bagel thin only has 110 calories so these Thin Crust Bagel Pizzas are a little lighter than using a big ol' traditional bagel. And I really love the thin crust to toppings ratio.
For this pepperoni version of Thin Crust Bagel Pizzas, just open the bagel thins, add pizza sauce, cheese, mini pepperoni and a sprinkle of Parmesan cheese and pop these guys in the oven.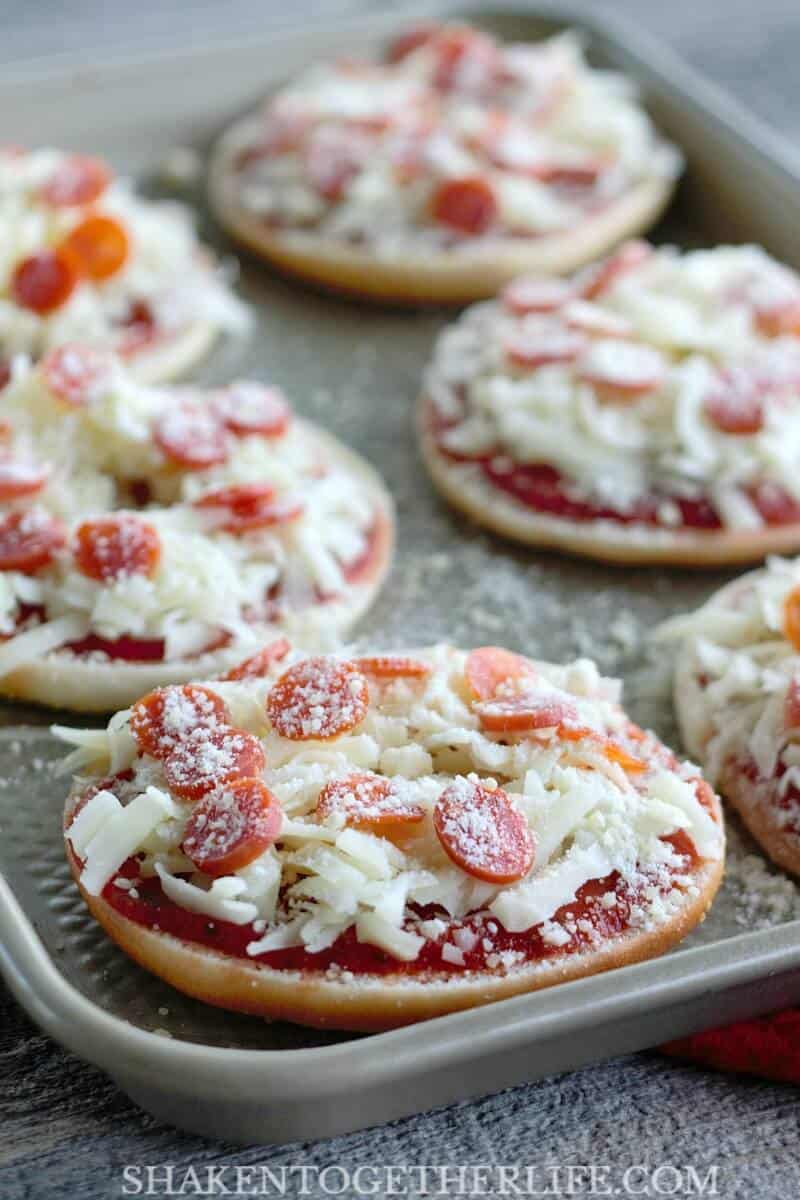 Oh, hello love. Come to momma!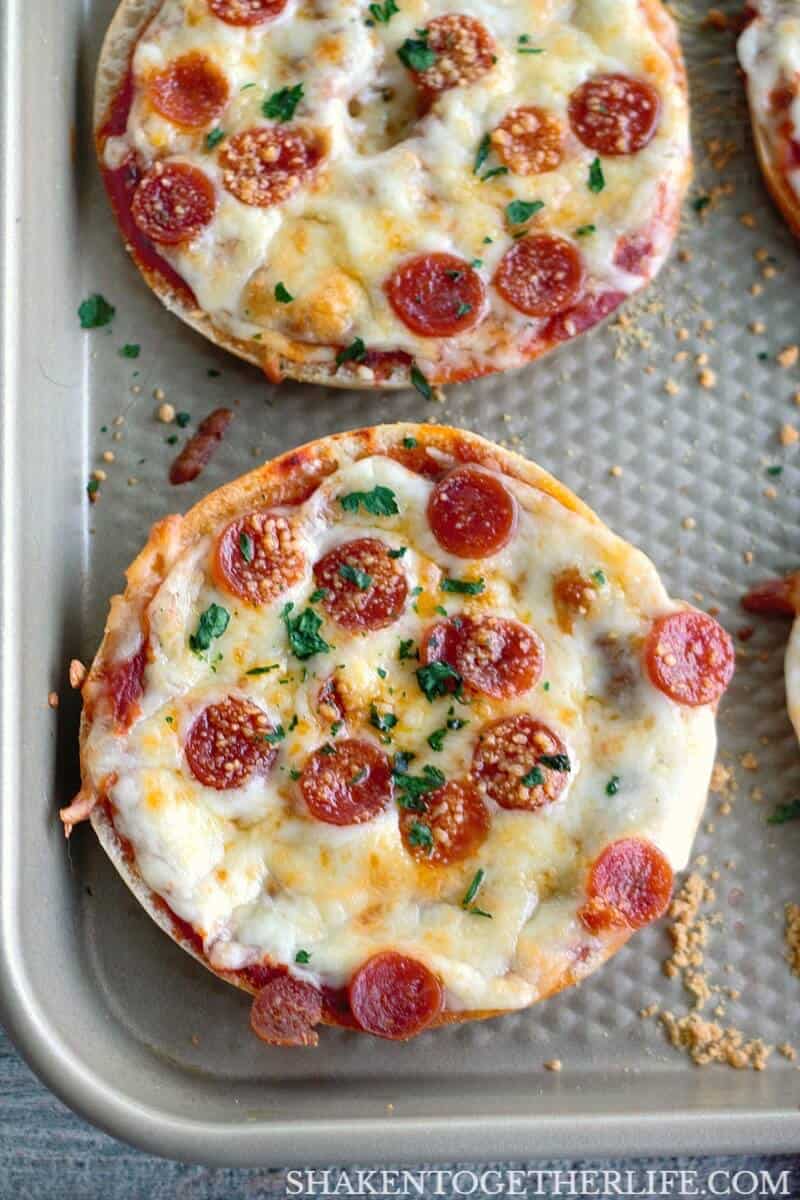 The bagel crust stays a tiny bit chewy, the sauce soaks in a bit, the mozzarella cheese gets all golden brown and those mini pepperoni crisp up just enough ... yep, these Thin Crust Bagel Pizzas are pretty much pizza perfection.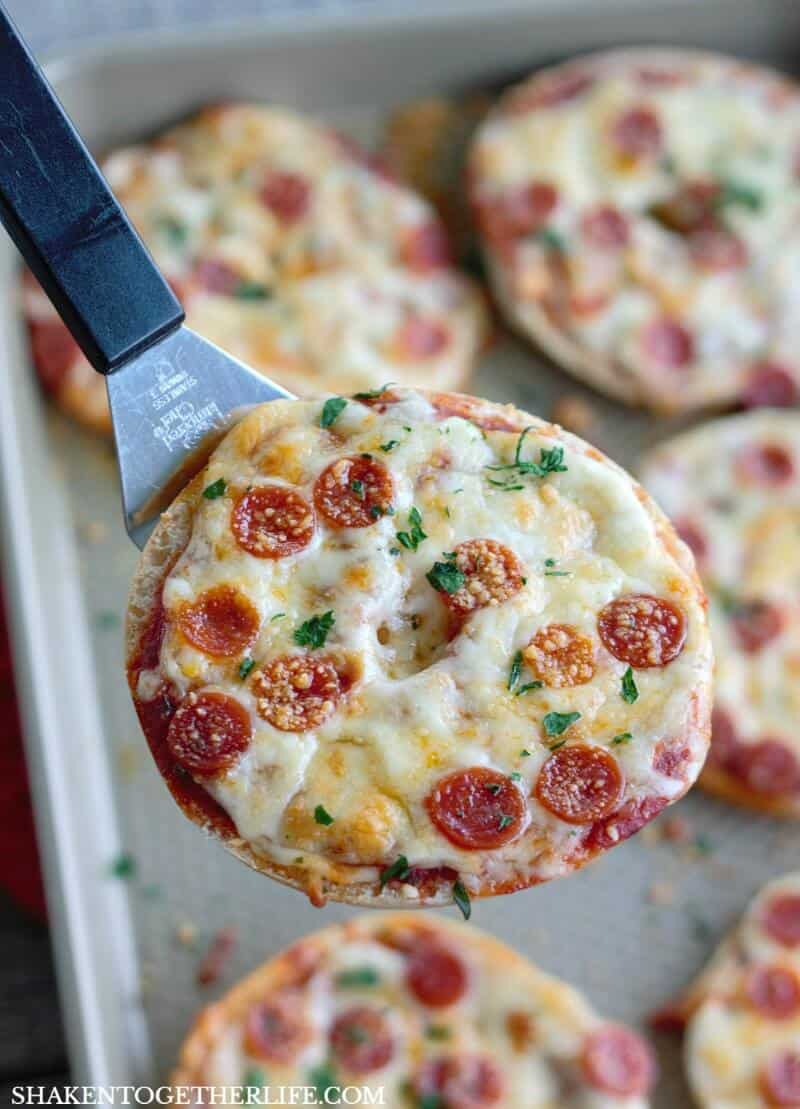 They are perfect for quick dinners, week end lunches, after school snack or addition to your game day spread. I bet the kiddos would totally be able to help make these. I mean, who doesn't love pizza?!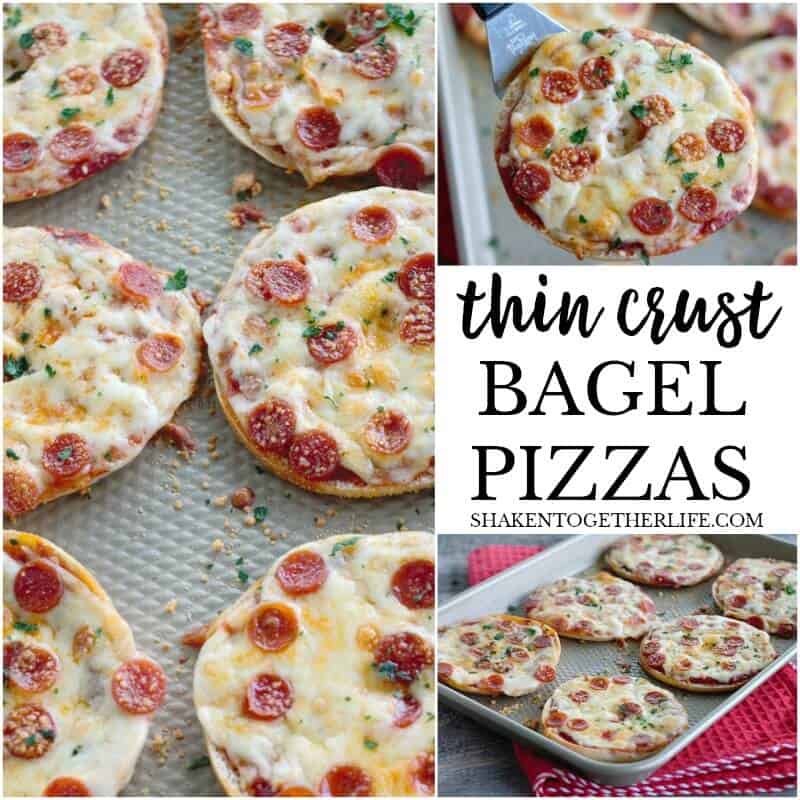 Print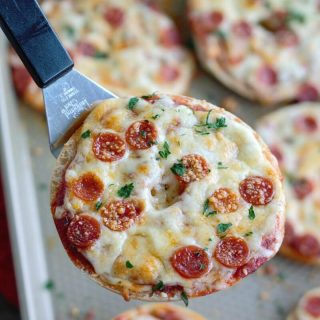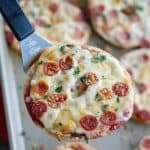 Thin Crust Bagel Pizzas
---
Description
Thin Crust Bagel Pizzas! Chewy skinny bagel crusts are loaded with all your favorite pizza toppings then baked until golden brown! These easy pizzas are perfect for an easy dinner, after school snack or weekend lunch!
---
Thomas' Bagel Thins
Your favorite pizza sauce
Shredded mozzarella cheese
Parmesan cheese
Toppings of your choice - mini pepperoni, crumbled bacon, finely diced veggies, sliced mushrooms, etc.
---
Instructions
Preheat oven to 375* F.
Prepare a baking sheet with non-stick cooking spray or line baking sheet with parchment paper.
Open bagel thins and place each half cut side up.
Spread each bagel thin half with 1-2 tablespoons of pizza sauce.
Add mozzarella cheese, toppings and sprinkle with Parmesan cheese.
Bake for about 15 minutes (bake time may vary based on your oven, preferred done-ness, etc.) or until cheese is melted and golden brown.
---
Don't forget to pin these Thin Crust Bagel Pizzas to your favorite pizza, easy dinner or snack Pinterest board!


More Ways to Get Your Pizza On!