It's coming June 26th ... Shark Week! And to help celebrate, why not mix up a big bowl of our colorful, sweet and salty Shark Week Snack Mix?!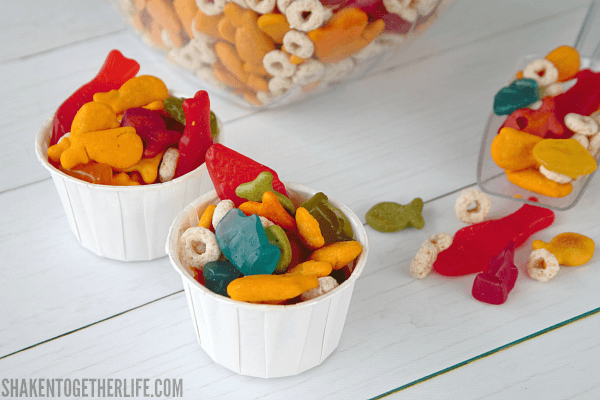 Even though we live near the shark bite capital of the world, June 26th marks the start of one of my favorite weeks of TV: SHARK WEEK! In case you haven't watched in the past, Shark Week is a week-long extravaganza of all things shark shows! I have been hooked (ha!) for as long as I can remember. I guess I've always been a nature show nerd. 😉
While I don't want to cozy up with them and I rarely venture farther than knee deep into the ocean, I am still fascinated by our slightly scary finned friends. Fortunately for all of us, there is nothing scary about this shark themed snack ... just a big bowl of sweet and salty goodness!
Shark Week Snack Mix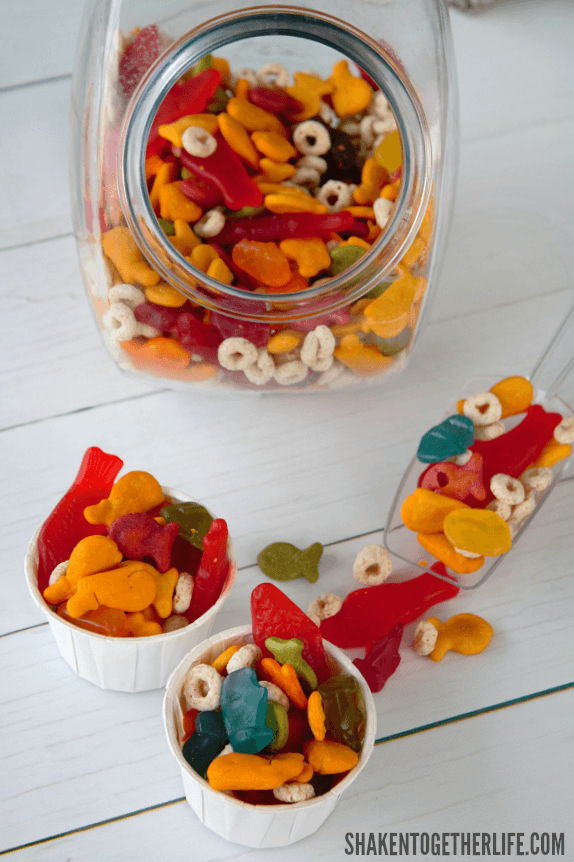 I love a good snack mix ... or munch mix ... whatever you want to call a big bowl of themed, mixed up things to munch on! And since I am typically a "salty" snacker, I love a good mash up of sweet and salty things in a snack mix.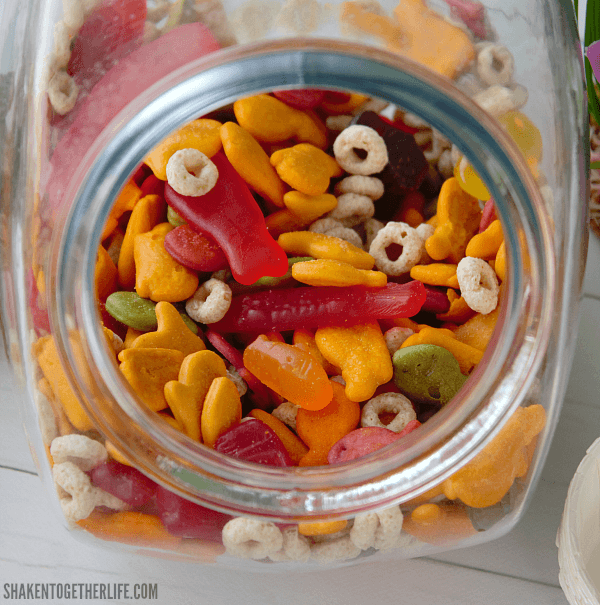 So this shark themed snack has a good mix of both:
Gummy fish
Goldfish crackers
Frosted Cheerios (life preservers or bubbles)
Cheesy Whale crackers
Shark Bites fruit snacks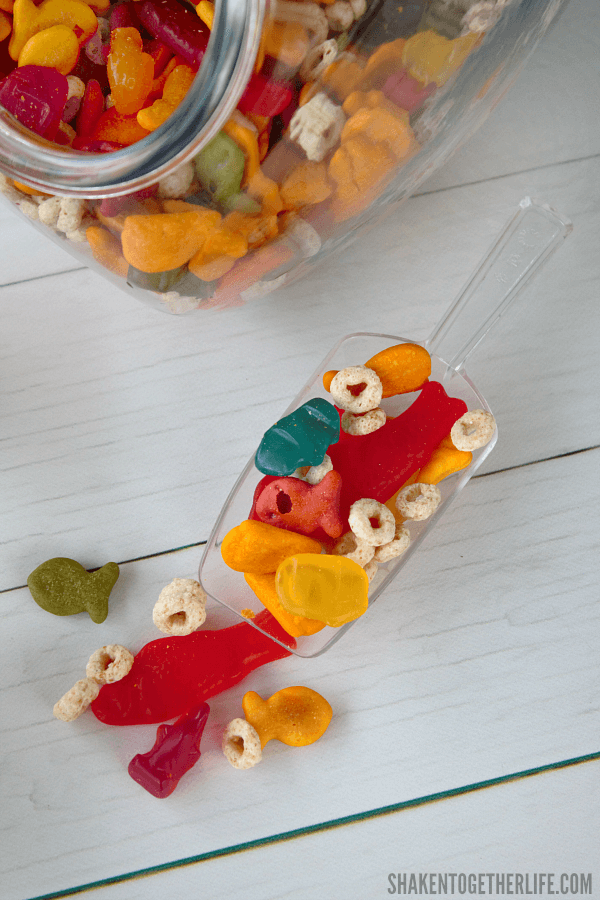 There is pretty much something for everyone to nibble on while watching divers trying not to get nibbled on 😉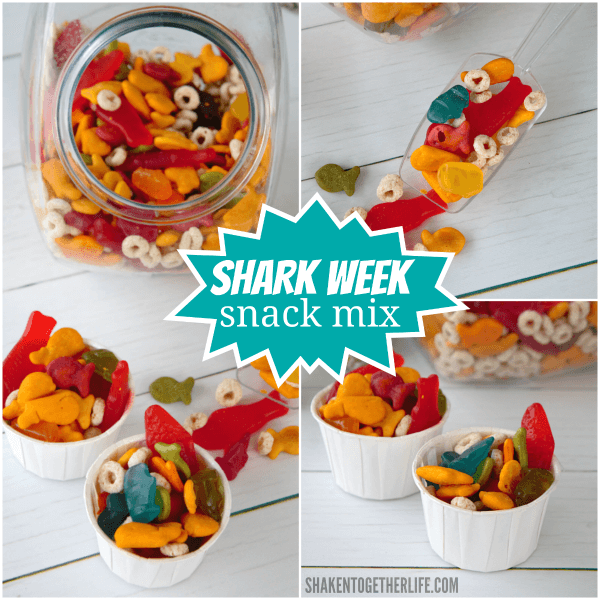 Print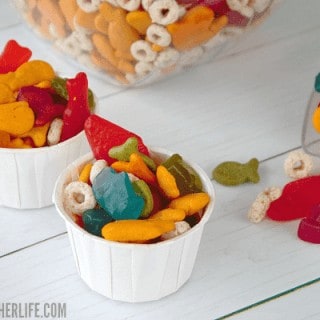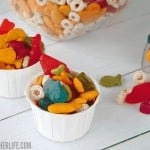 Shark Week Snack Mix
---
Goldfish Crackers - I used the "colors" crackers (but use your favorite flavor)
Gummy fish
Cheesy Whale Crackers
Frosted Cheerios
Shark Bites gummy fruit snacks
---
Instructions
In a large bowl, stir together equal parts of both types of crackers, gummy fish, fruit snacks and cereal.
Store in an air tight container.
---
So my fellow Shark Week lovers, sit back, watch for sightings of the Mega Shark, see great whites catch some air and enjoy snacking on this yummy Shark Week Snack Mix!

What will you serve our Shark Week Snack mix for?
Shark Week munching
A shark/ocean themed party or play date
Snacking at Sea World
Nemo/Dory movie day
Add it to a shark or ocean themed bento lunch
More food for Shark Week!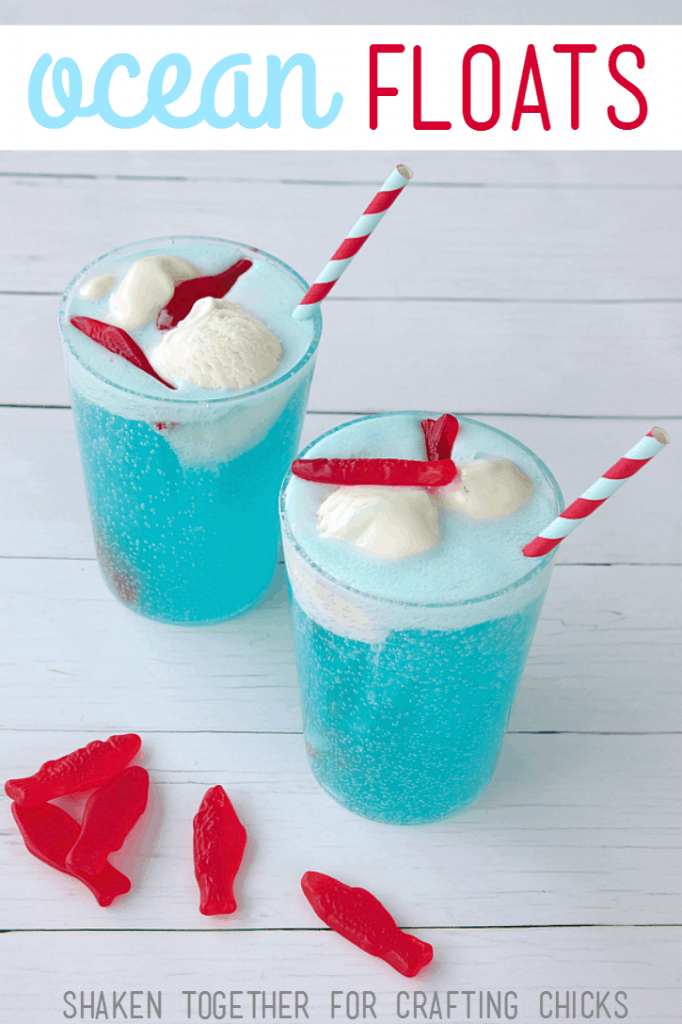 Ocean Floats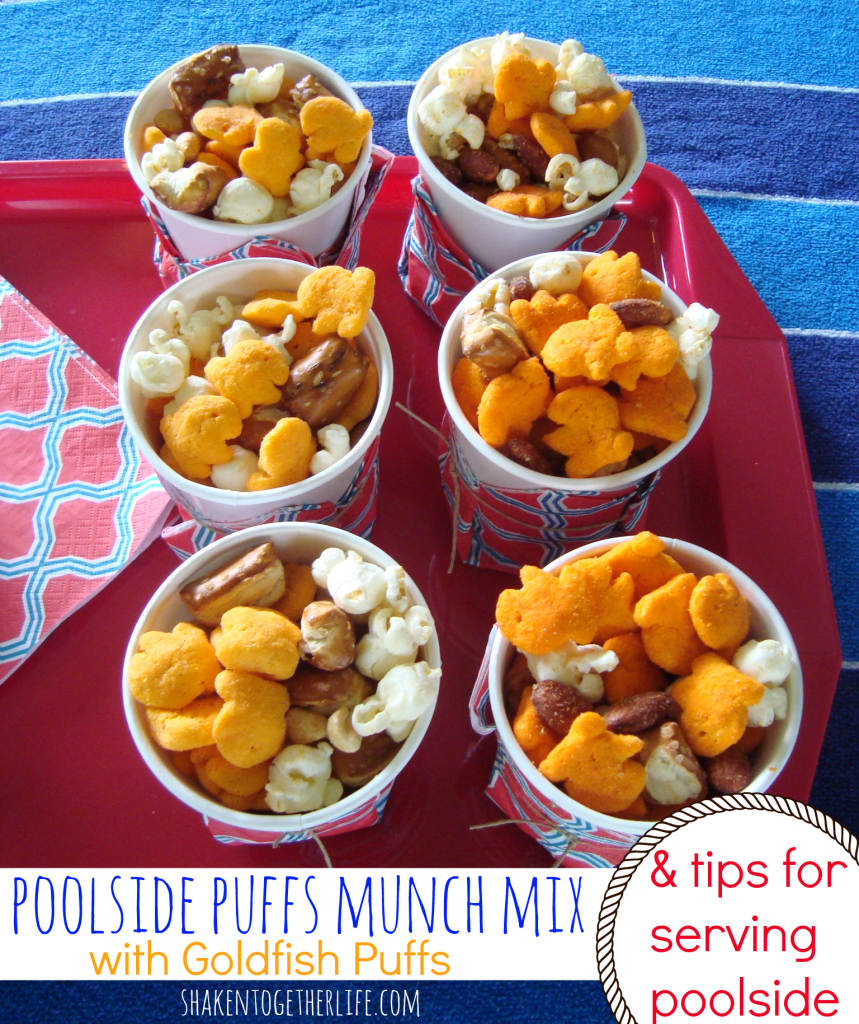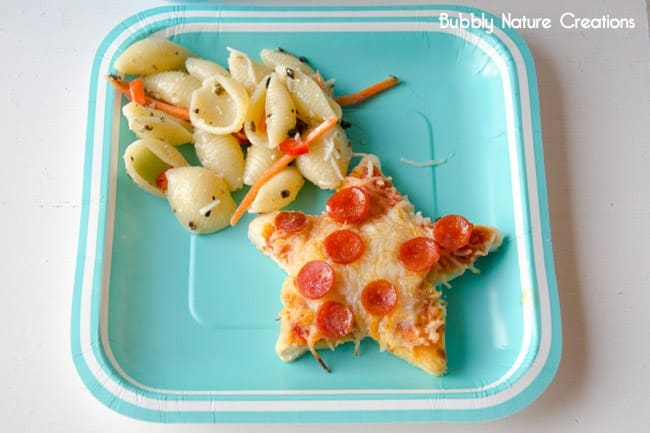 Ocean Themed Food at Sprinkle Some Fun's Mermaid Party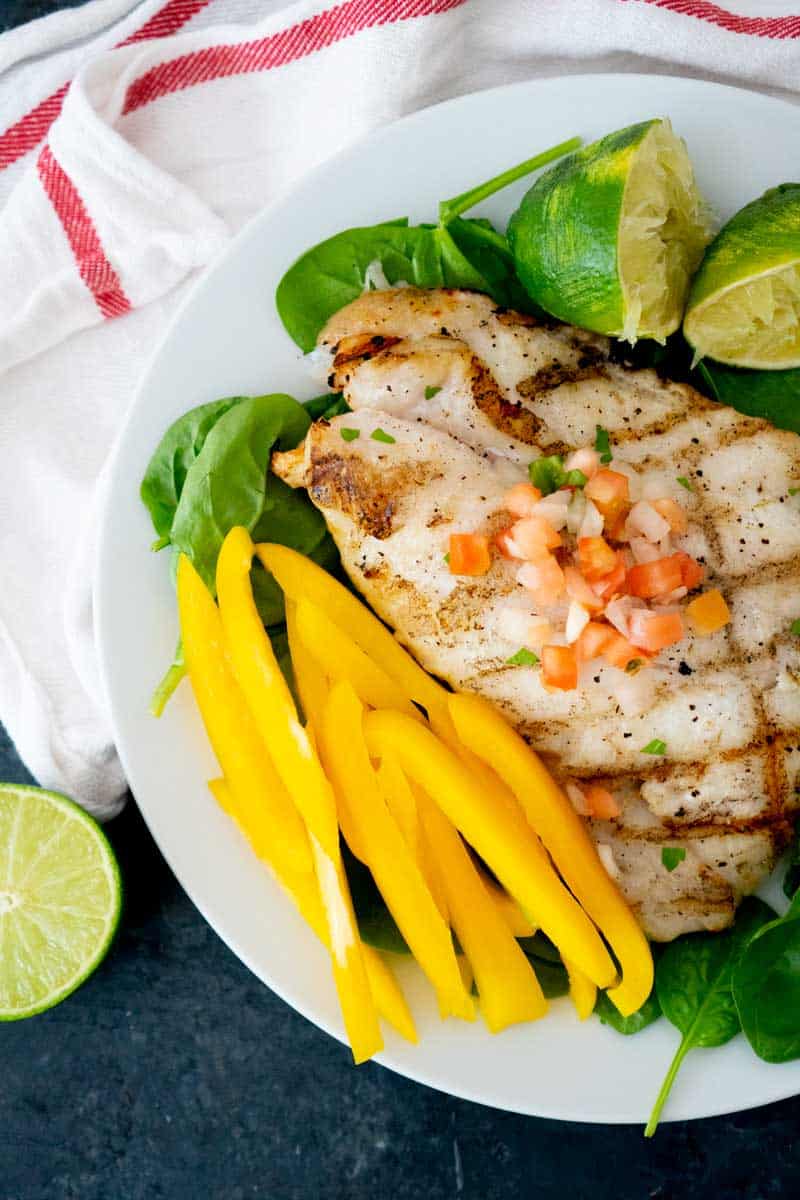 Key Lime Butter Grilled Grouper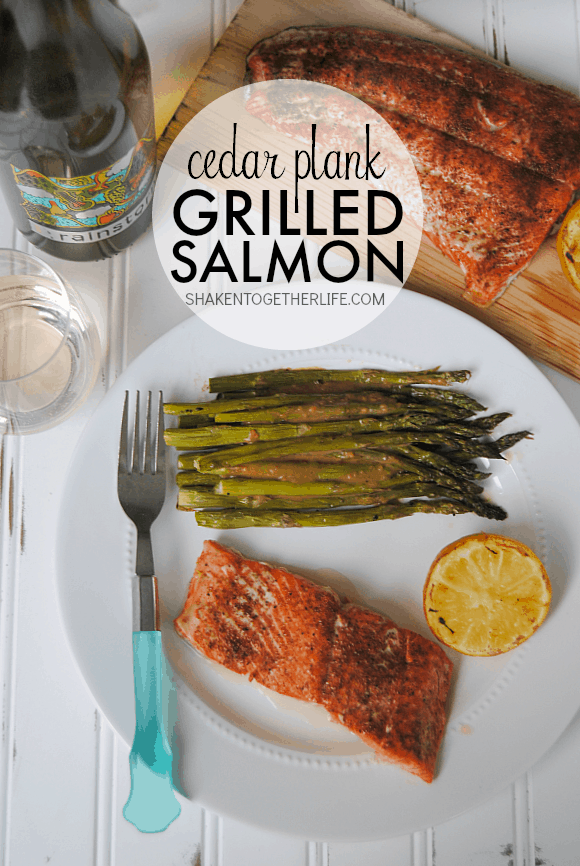 Cedar Plank Grilled Salmon