If you're wondering what to serve with beef stroganoff, this list has the best side dishes for this popular main dish. Ground beef stroganoff is one of my most popular recipes. Tender beef, egg noodles, and a creamy sauce come together quickly in this hearty meal, making it the perfect recipe for families.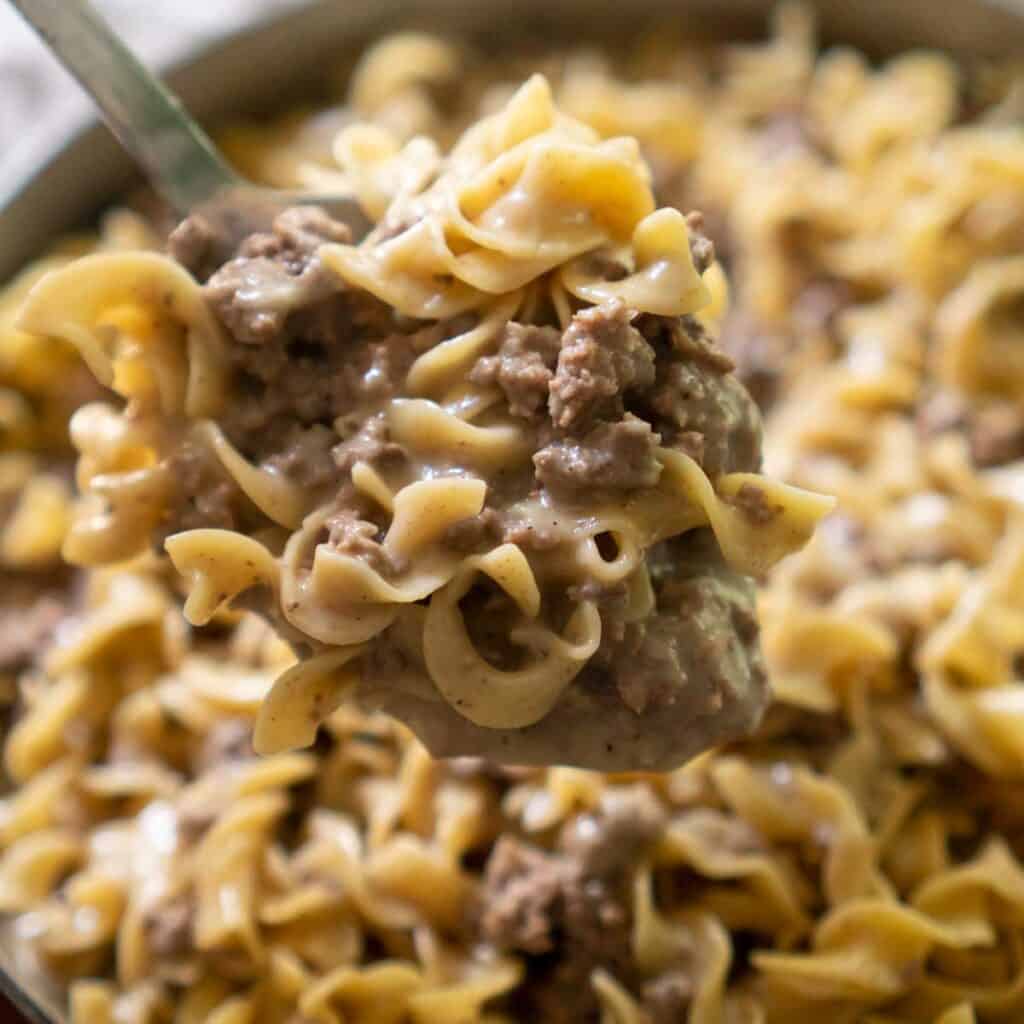 Classic beef stroganoff is a traditional Russian dish, made with simple budget-friendly ingredients. Pair it with a great side dish, and you have a quick, easy and delicious meal that your whole family will love for dinner tonight.
15 Best Ideas of What to Serve with Beef Stroganoff
Try one of these 15 side dishes to complete your beef stroganoff meal so everyone leaves the dinner table full and satisfied.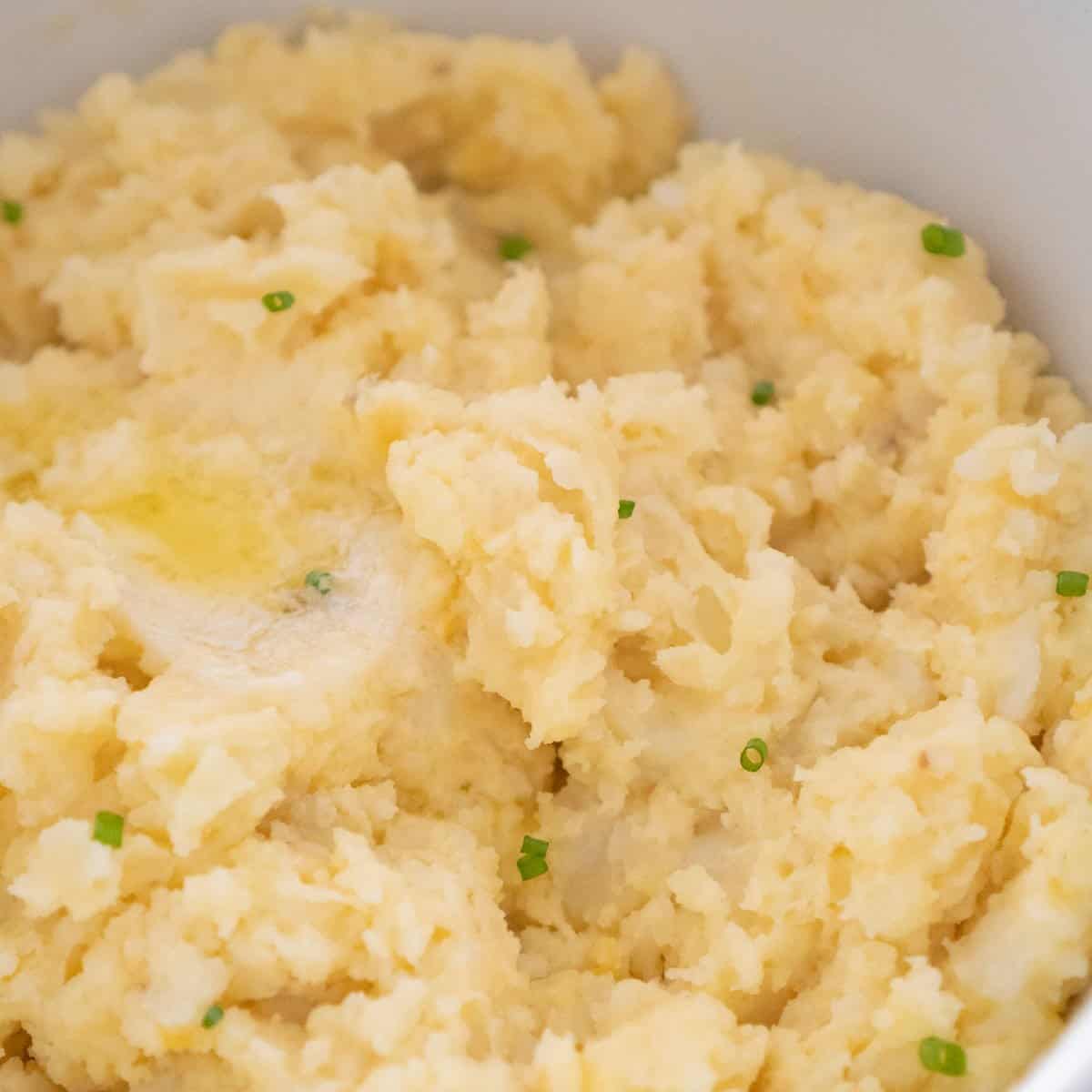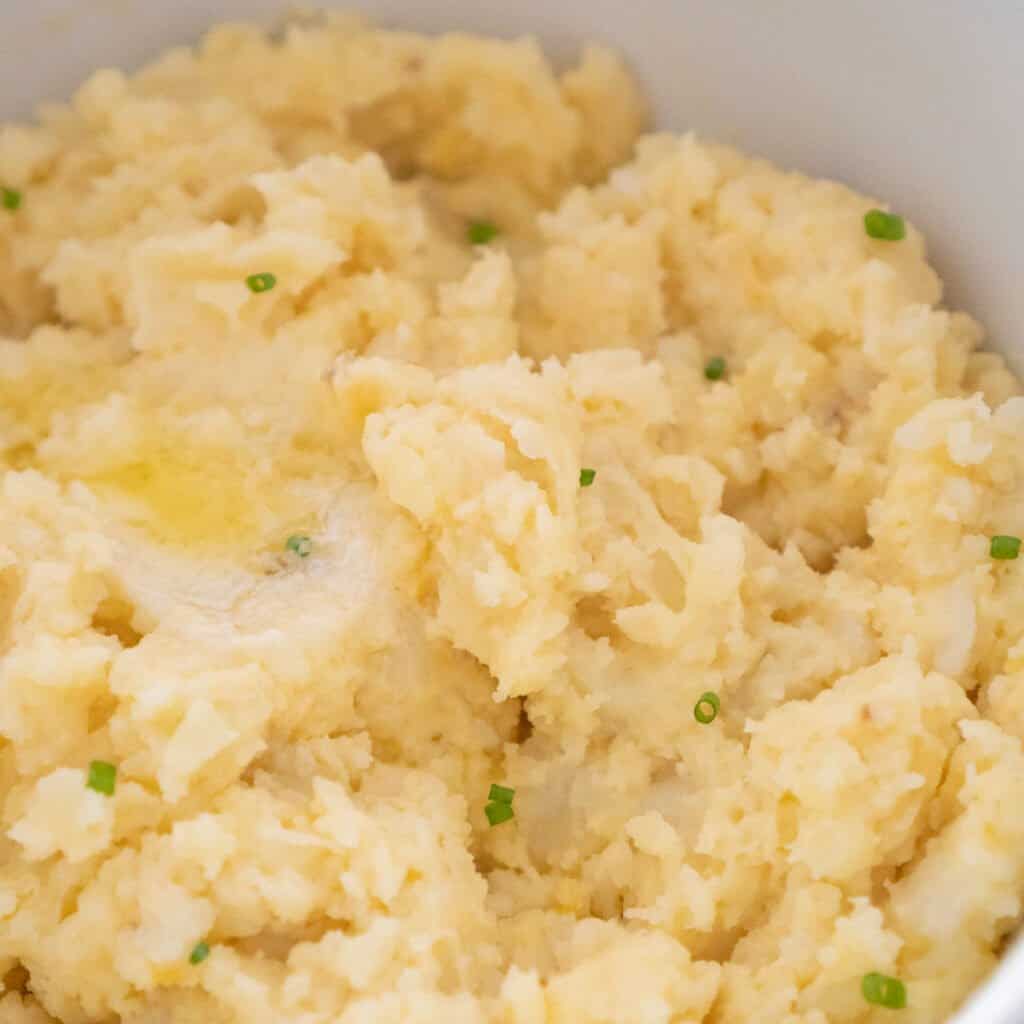 These are not your typical mashed potatoes. These are upgraded with cheese, garlic powder, butter, and sour cream. Mashed potatoes are traditionally served with this dish, making them the perfect accompaniment with your beef stroganoff.
These are a great choice for a hearty meal that will fill everyone up. These potatoes are also great as leftovers, so don't be afraid to make extra as a side dish for the next day's dinner.
This four-ingredient homemade garlic dijon sauce will take your recipes to another level. Pour this delicious sauce over roasted green beans, asparagus, potatoes, Brussels sprouts, broccoli, or your favorite vegetables from an instant flavorful dish that will have everyone reaching for seconds of vegetables.
This recipe keeps well if refrigerated in an airtight container, so make extra to have around for when you need a little extra flavor in other meals.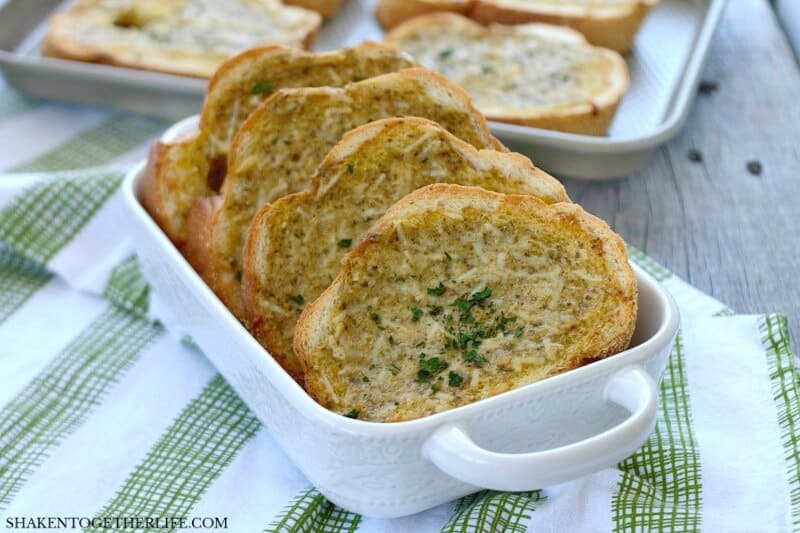 Homemade pesto parmesan garlic bread is full of everyone's favorite savory flavors. Butter, garlic, parmesan cheese, and pesto are a classic pairing with french bread toasted to just the right crispiness. This is one of the best sides for busy nights with this easy beef stroganoff.
Toss together a side salad with romaine lettuce, a little spinach, and all your favorite toppings for this creamy poppyseed dressing. Shredded carrots, mushrooms, cherry tomatoes, sunflower seeds, the topping possibilities are endless.
Salads are always an excellent side dish, especially as a nice contrast to this heavier pasta dish. Using salads as a side dish is also the perfect way you add more veggies and other healthy ingredients to your meal.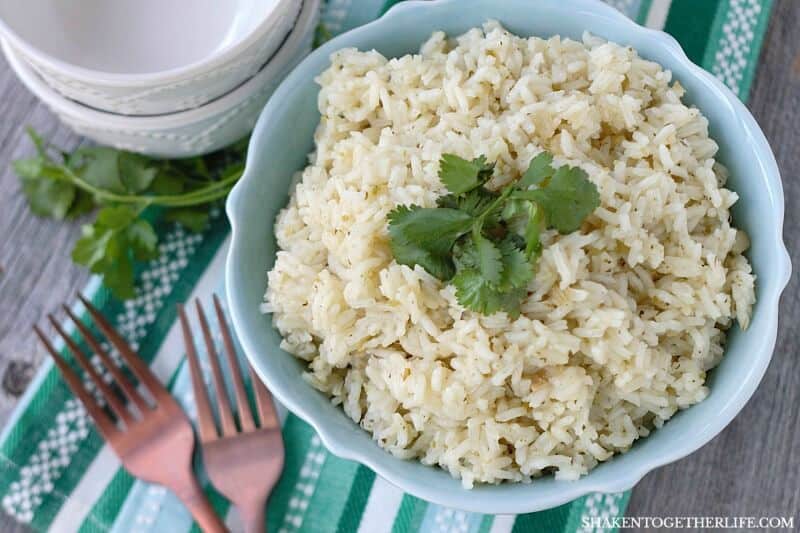 White rice is a classic side dish to pair with a beef stroganoff recipe and this one offers a little twist with cilantro. Cilantro and sour cream pair so well together, these dishes will complement each other perfectly.
Rice is a great option to make this meal even more filling and satisfying. You can even substitute rice instead of the egg noodles if you prefer to skip the pasta. This twist on beef stroganoff is certainly not traditional but it's a tasty option and a good swap if you're missing egg noodles in your pantry when you're ready to make your stroganoff.
These twice-baked potato cups are fun, easy, and so very tasty. Filled with bacon and cheese, these little cups are a great way to spice up and repurpose your leftover mashed potatoes from dinner the night before. In fact, these are a perfect use for those leftover cheesy garlic mashed potatoes I mentioned earlier. These are quick and easy with simple ingredients that make a delicious side dish with beef stroganoff.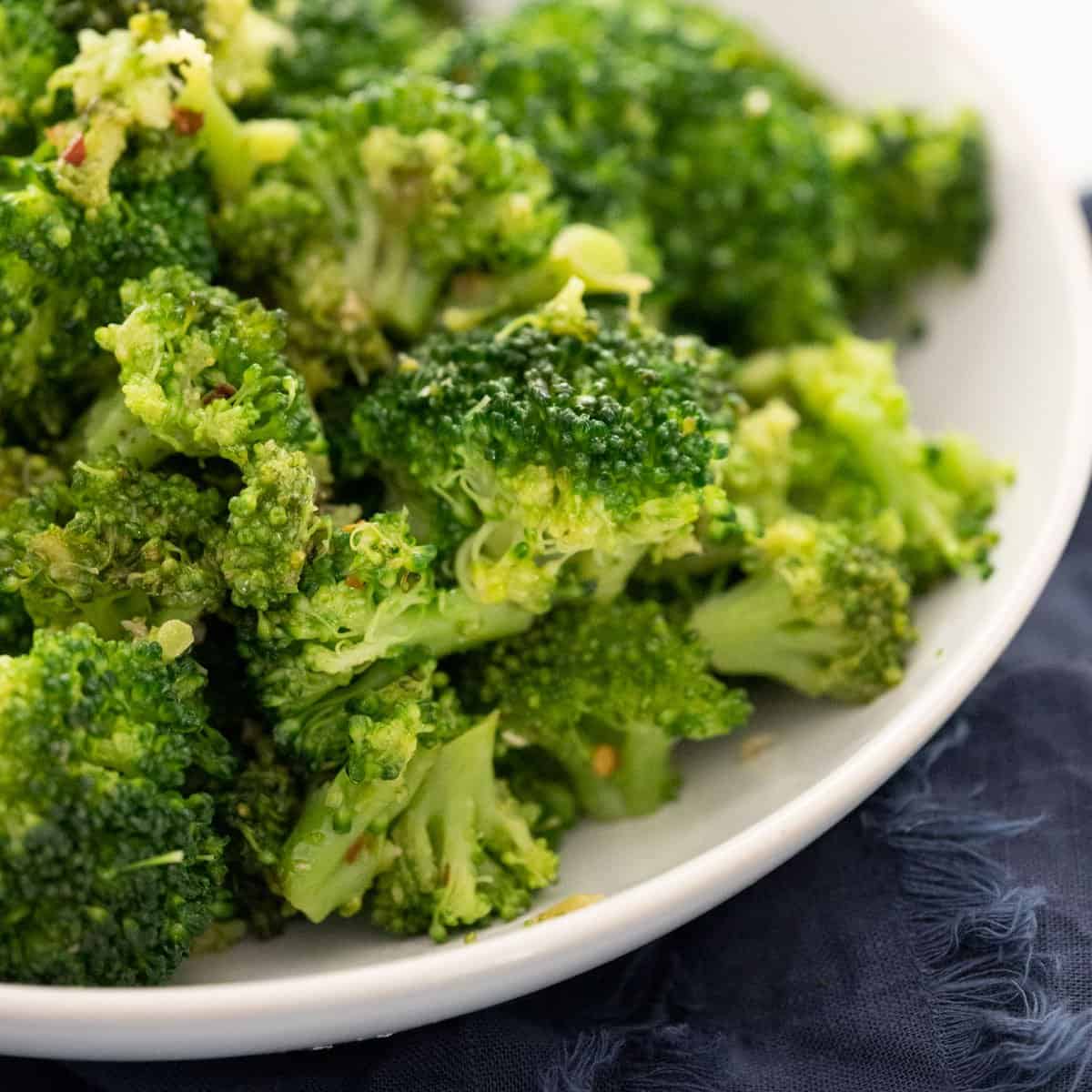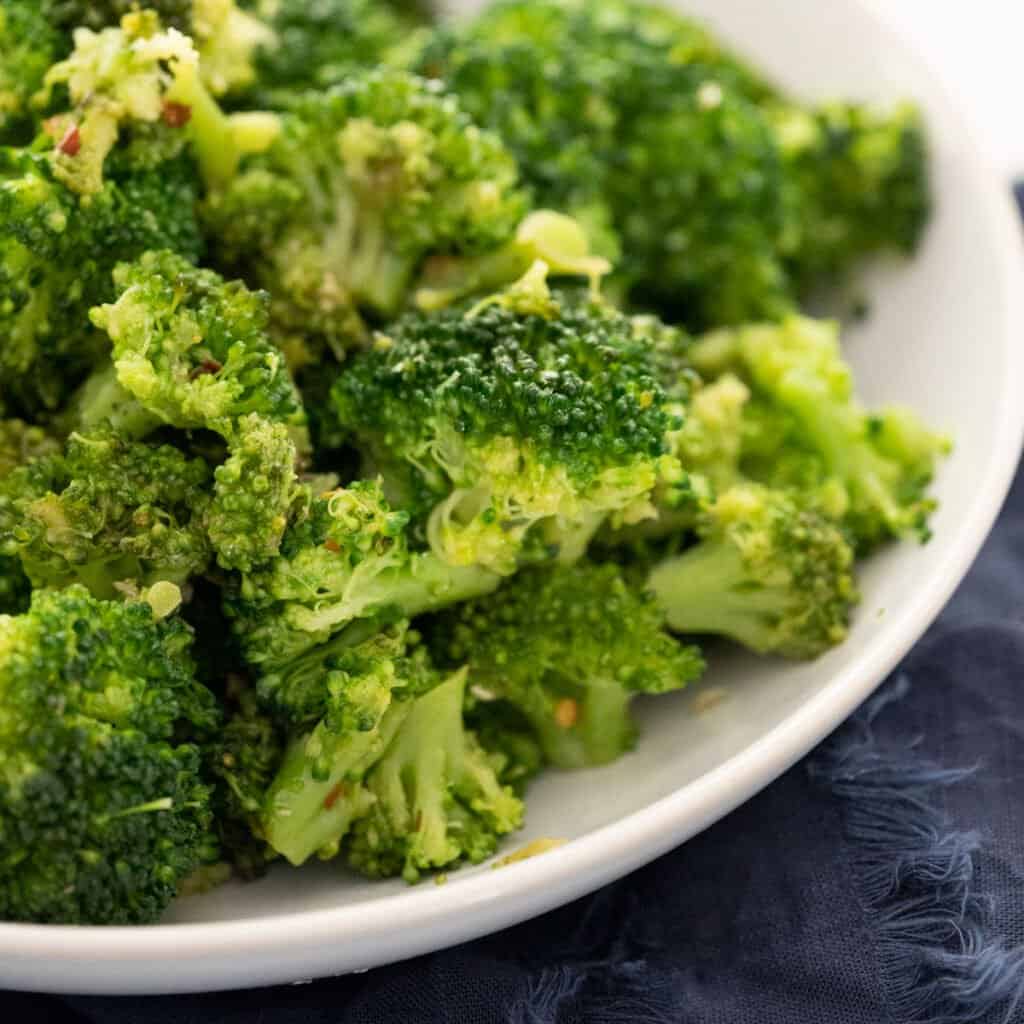 Make this healthy side dish if you want to lighten up traditional beef stroganoff. It's such a rich dish that a nice crisp vegetable is really the perfect side dish. This sautéed broccoli brings a little kick with medium heat from red pepper flakes. You can leave these out if you prefer, but it really adds another dimension to this meal. This broccoli takes 15 minutes from start to finish, making this an easy choice for a busy night.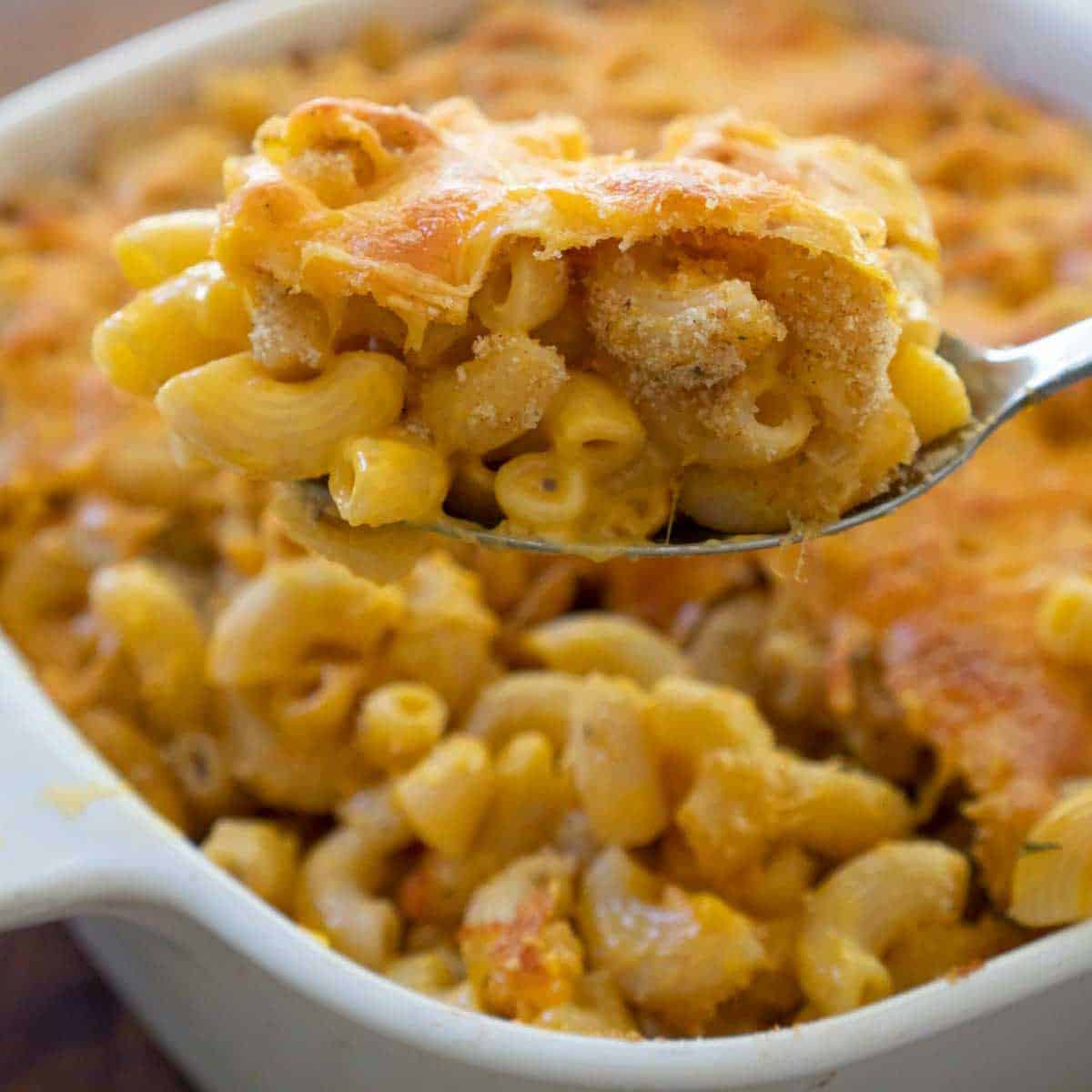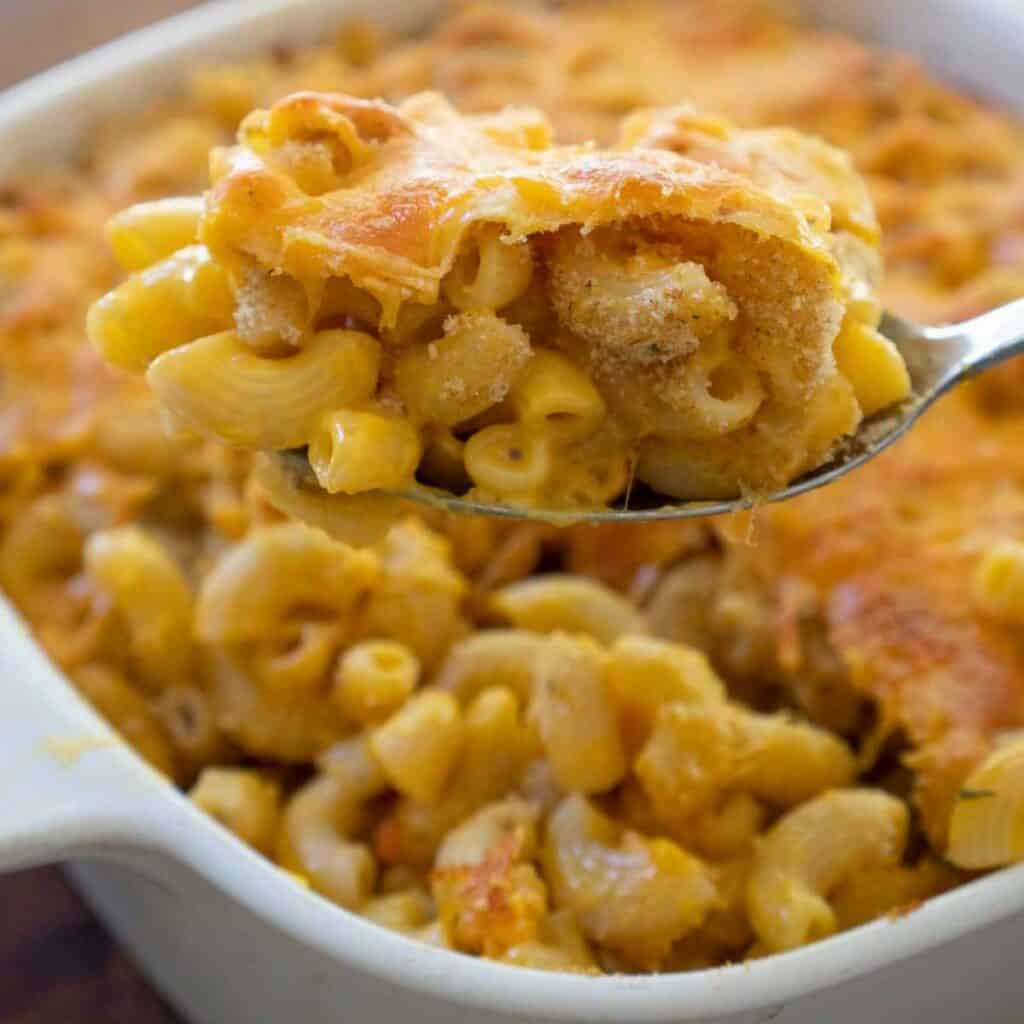 Comfort food, coming right up. Who doesn't love homemade mac & cheese? This almost homemade baked mac and cheese is easy and it won't last long on your dinner table. Your whole family will love this great recipe! This recipe has only three ingredients and it could not be more simple to prepare. Pair it with beef stroganoff and you can not go wrong. You will have the ultimate comfort food meal in just 30 minutes.
This tangy side dish is bursting with flavor and compliments the rich sour cream sauce in that beef stroganoff so well. Keep your meal on the light side by adding this cool cucumber dish.
Thin slices of cucumber give it a nice crunch and the dill perks up the flavor in a refreshing and delicious way. This may seem like a strange side to pair with a dish of Russian origin, but you will be surprised by how well these flavors work together.
This twist on the classic sweet potato casserole does not have to be reserved for Thanksgiving. This quick 25-minute recipe made with sweet potatoes, marshmallows, pecan, and brown sugar makes the most decadent side dish in a hurry.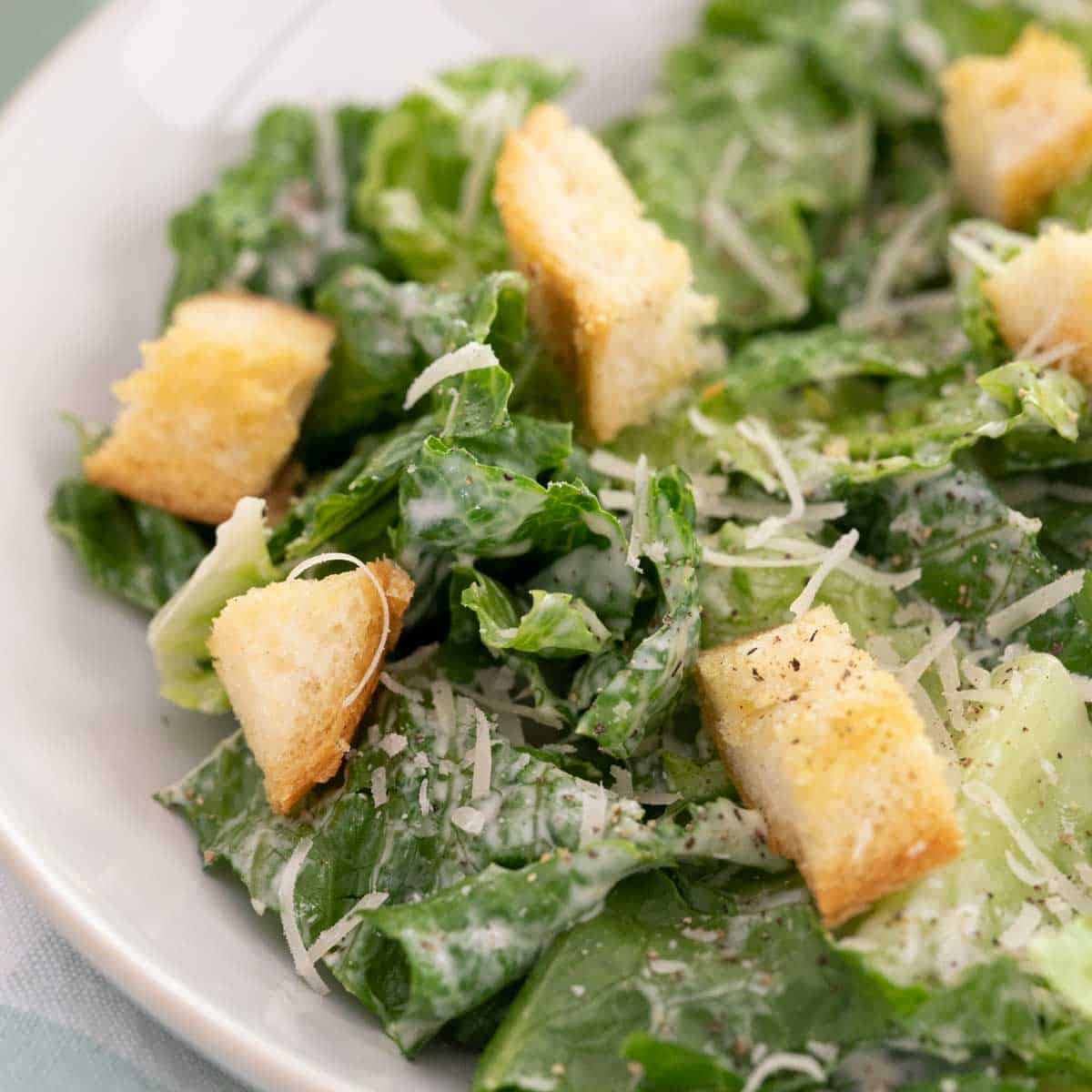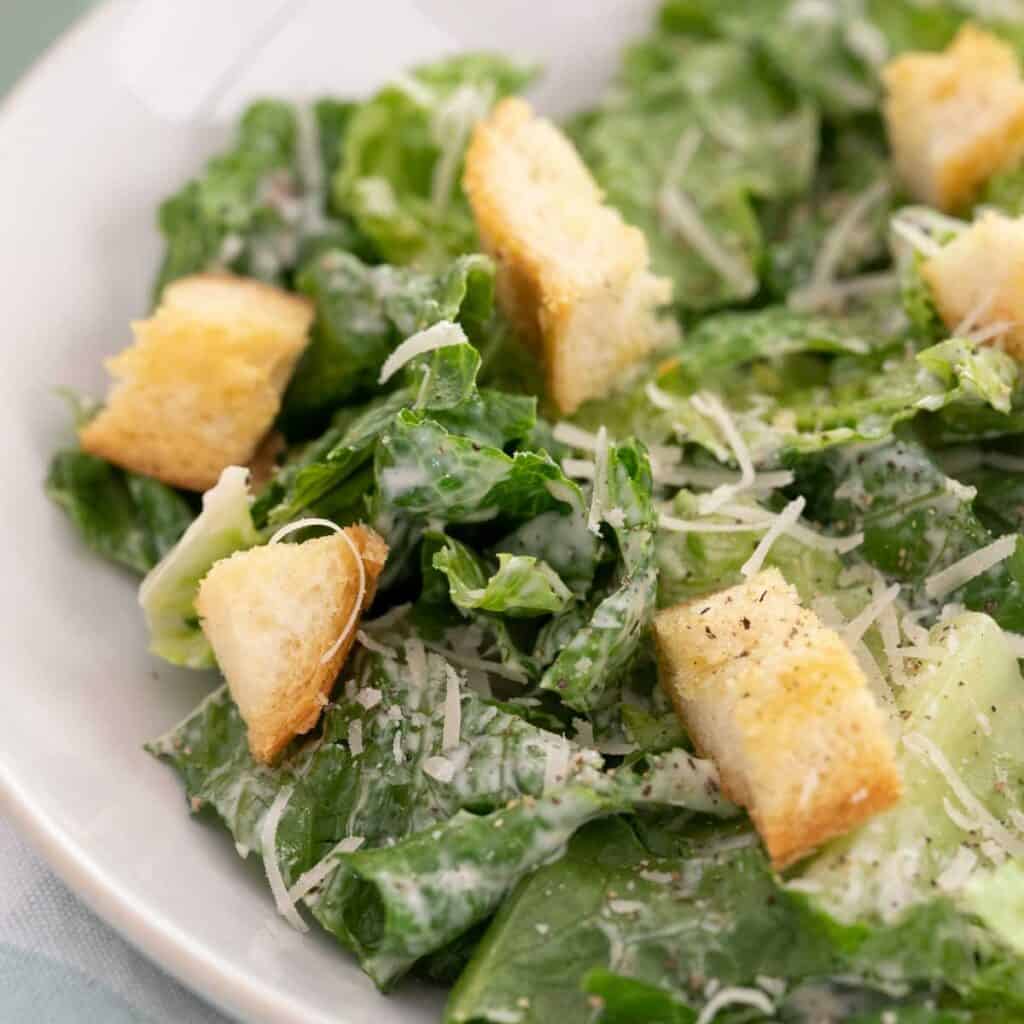 Add something healthy to this ultimate comfort food beef stroganoff. This homemade caesar salad pairs great with pasta dishes and with all the flavor it brings, it might just be eaten first! Homemade caesar dressing and croutons make this crisp and fresh salad irresistible.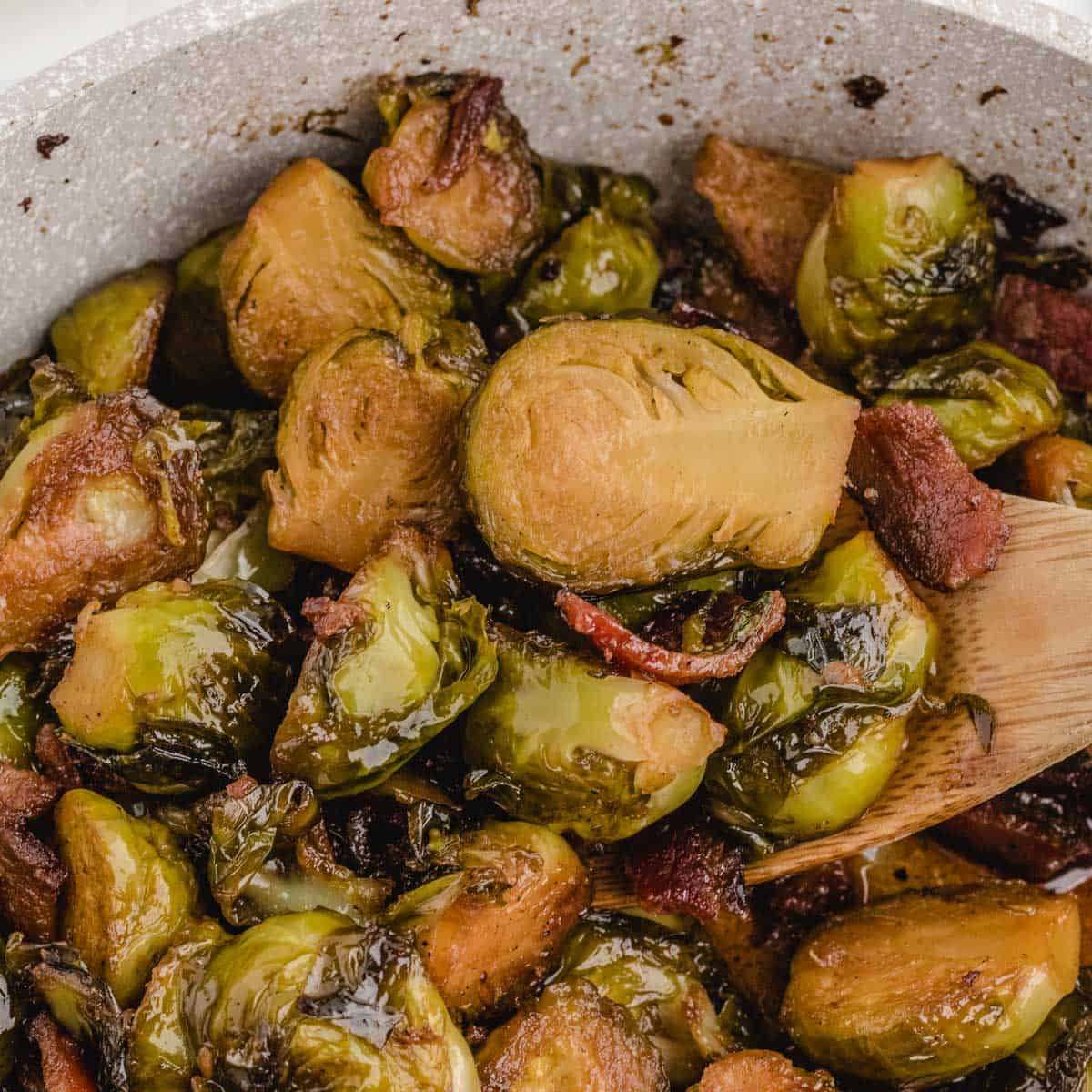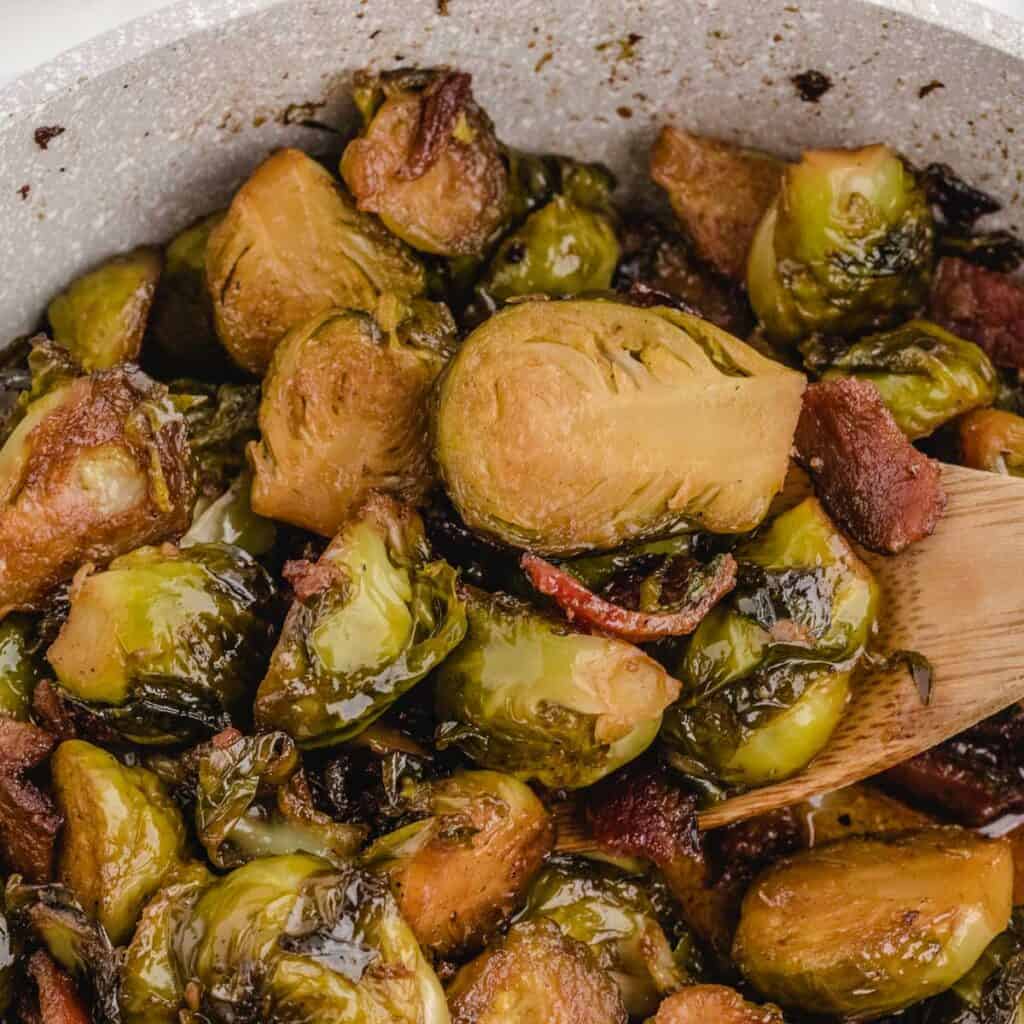 These brown sugar bacon brussel sprouts have a sweet, savory, and a little smoky flavor. They're a little crispy and so fresh. Talk about good side dishes, this one might take the prize.
This side dish will be wiped out fast, no matter what you serve it with. Make extra because you'll see the bottom of the pan quickly with this popular side dish.
These crispy roasted potatoes bring such a nice texture in contrast with the egg noodles in this pasta dish. They are so easy and can be cooked in the oven or air fryer while your beef stroganoff cooks on the stove top. This side dish makes this meal even more filling and satisfying.
The ultimate in convenience for a dinner side is any kind of frozen vegetables. Keeping a variety of vegetables in your freezer makes dinner time so much easier, not to mention healthier.
You can roast frozen veggies as is, absolutely no thawing is required. Toss them in olive oil and your favorite seasoning, then into the oven or air fryer for a fresh and healthy side.
This corn-on-the-cob recipe is mouth-watering. Something as simple as corn can be so flavorful when you cook it the right way. This grilled corn is juicy and buttery and full of garlic flavor. If it's not a good time of year for grilling, put this in the oven instead. It will still come out as an absolutely delicious side dish.