Okay, ya'll ... I am on a serious gift-giving roll!!  There is nothing better than I love than making and giving handmade gifts!  If you are like me with teachers, neighbors, co-workers and friends to spoil during the holidays, you are looking for thoughtful and thrifty handmade gifts.  I have just the gift!  Holiday stovetop simmer spices!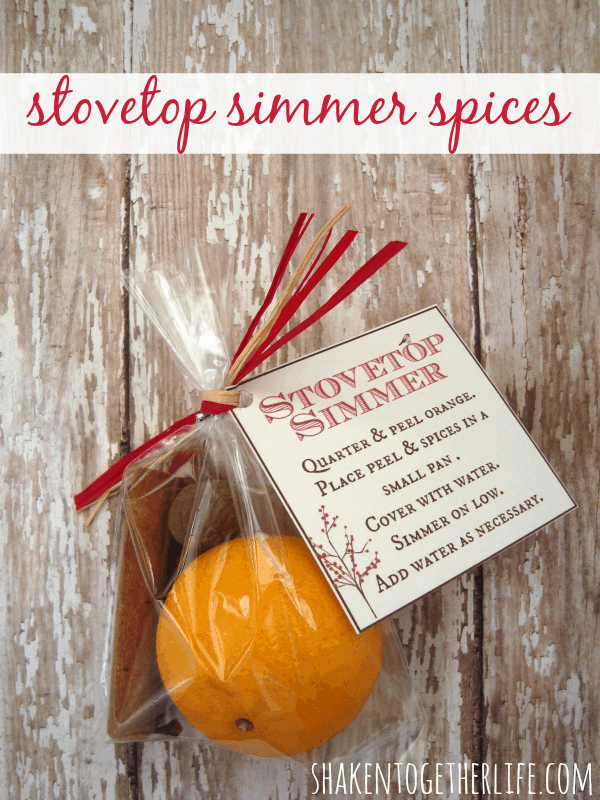 The ingredients for the stovetop simmer spices are simple: a beautiful orange (or lemon or tangerine), a whole nutmeg, several cinnamon sticks and a sprinkling of whole cloves.  When simmered in a pot of water, these delightful spices make my whole house smell warm and welcoming!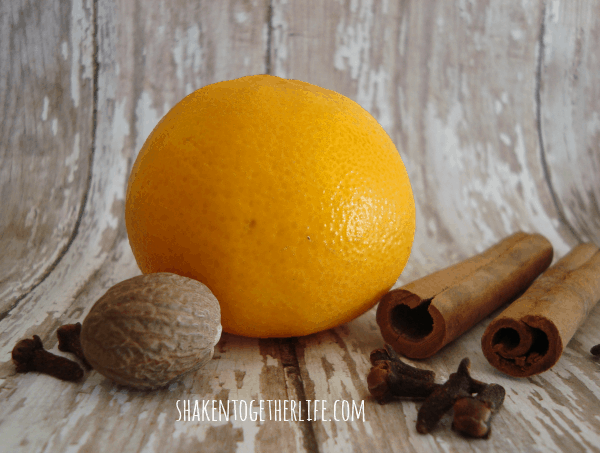 Now, let me let you in on a little secret.  If you just grab a few spices from the grocery store shelves, you may be shocked at how expensive they are - $5 for a small bottle with 5 or 6 cinnamon sticks in it.  Yikes - it's tough to be thrify that way.  BUT, a few weeks ago, I stumbled on Badia spices!  (Just FYI, that is not a sponsored link - just sharing the thrifty love!)  Their prices were so incredibly reasonable - $4 for a huge container of cinnamon sticks, less than $1 for 5 whole nutmeg, etc. - and they smell just divine!  I've found them at my local Publix and Walmart.
The final step is to assemble your spices, pop them in a cellophane bag and attach a cute little instruction tag with ribbon or raffia.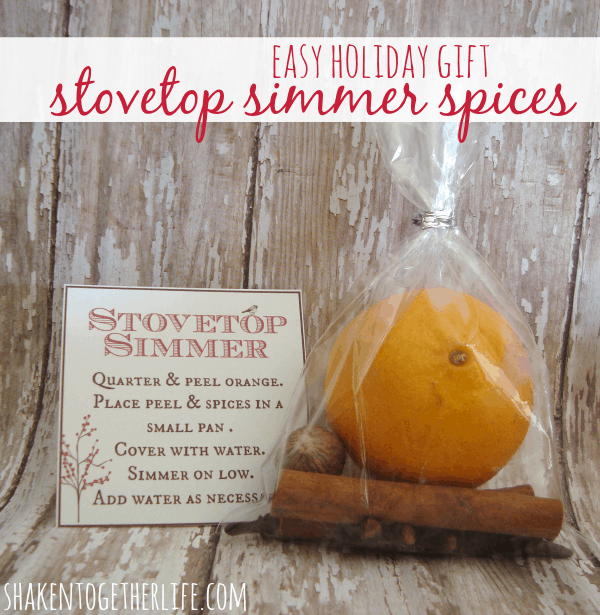 And if you like the little tags I made (I just pink puffy heart love that little bird on the O!), I'm sharing the printable so you can use them for your holiday stovetop simmer spices gifts!  Just print them on card stock and punch a hole in the corner to tie them to your gifts!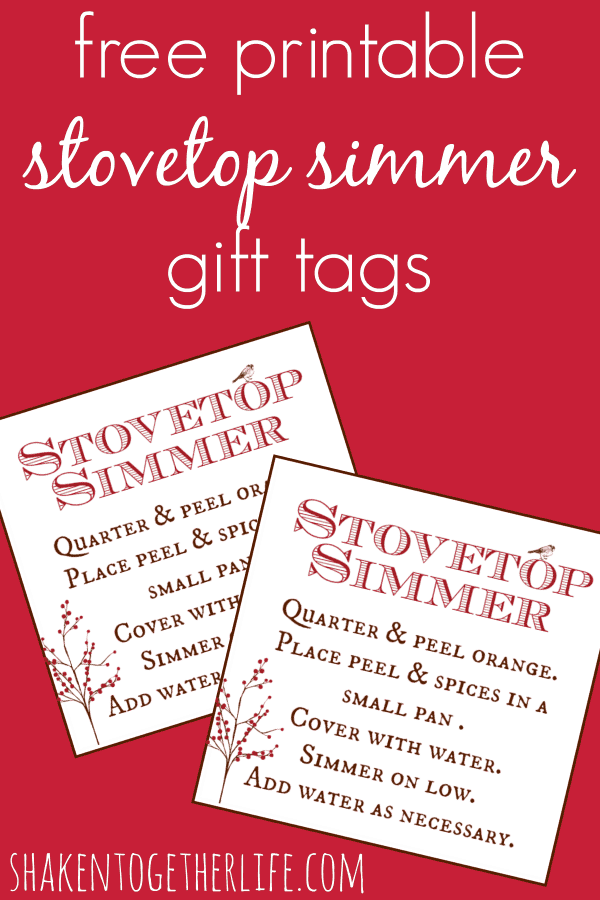 Click here to print Stovetop Simmer Tags!
I have a little pot of simmer spices on my stove at this very minute!  Do you simmer spices? Any special recipe that you love that I should try?
If you need a few more great little giftables, take a peek at these: