Did you know that this week is Random Acts of Kindness Week? It is a great time to spread some smiles, joy and generosity in your community! Use our Printable Random Acts of Kindness Tags to surprise some strangers and leave a little kindness behind!

A few days ago, I shared 50+ Random Acts of Kindness for Families. There are plenty of free and inexpensive ideas, so don't think you need to have big bucks to accomplish these 🙂
We're planning and plotting to commit a few acts of random kindness and can't wait to leave behind a little love all around our neighborhood, community and even the grocery store. I figured we needed some printable tags to spread the word and encourage our recipients to pay it forward so I created 3 different designs and thought I would share them with you, too!
Click here for Christmas Random Acts of Kindness from our sister site!
Printable Random Acts of Kindness Tags
I've printed off a supply of these tags to keep in my purse and tuck in my glove compartment in my car so I'll be ready for a RAK at a moment's notice! So, warm up your printer and join us!
I created these printable random acts of kindness tags in black and white so you won't use up all the colored ink in your printer.
AND I thought they would be fun for the kiddos to color if you want to get them involved.
There are two sizes to choose from - large and small. So, depending on the RAK you pick, you've got a tag to fit the bill!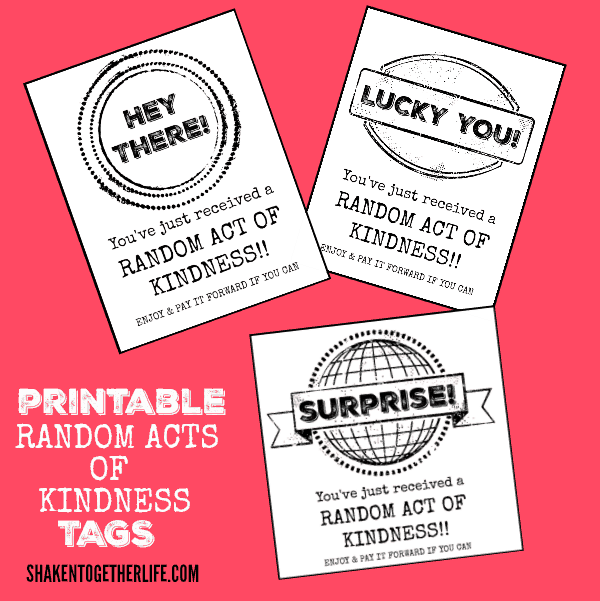 Ready to hit the town and spread some kindness?!
I would love, love, LOVE to see how you decide to commit your random acts of kindness - tag me on Facebook, Twitter or Instagram!!
More Random Acts of Kindness Information!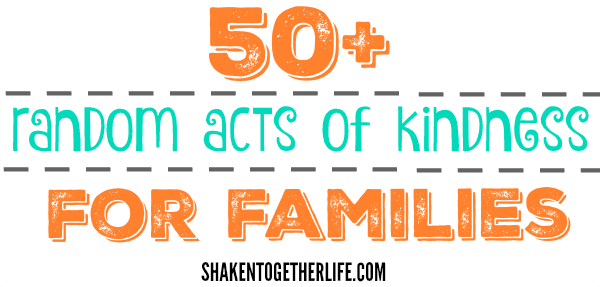 50+ Random Acts of Kindness for Families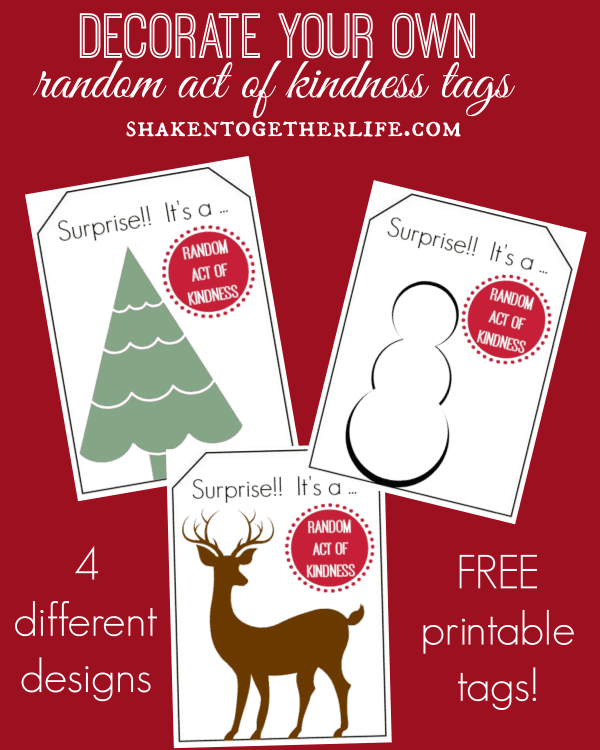 Christmas Random Acts of Kindness Tags
We may be sharing our Printable Random Acts of Kindness Tags here: