Fill a glass with these Red, White & Blue Jell-O Ice Cubes and you've got the coolest drinks for your Memorial Day and 4th of July picnics and parties! These fun frozen cubes are colorful, tasty and they don't melt!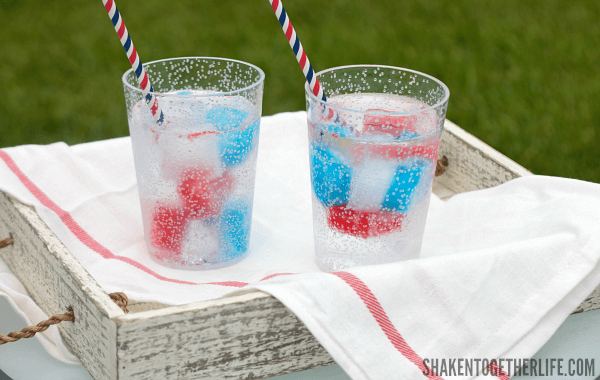 So, I saw this recipe for Jell-O Popsicles at Poofy Cheeks a few years ago. Frozen Jell-O? That doesn't melt? Is that too good to be true?
NOPE! It's genius!
With Memorial Day right around the corner and the 4th of July coming up, too, I thought it would be fun to tweak this idea a little to make these awesome Red, White & Blue Jell-O Ice Cubes!
Red, White & Blue Jell-O Ice Cubes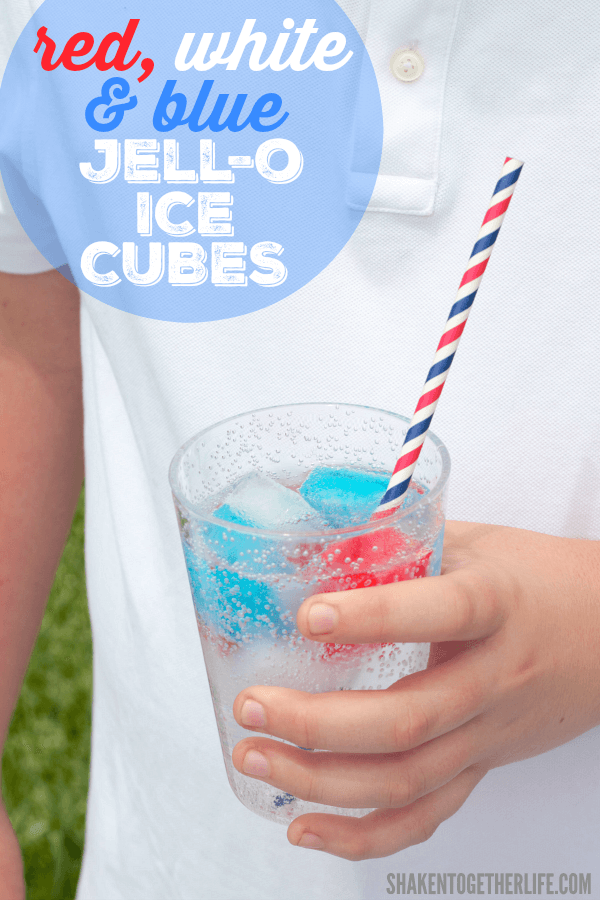 These are soooo simple. In fact, there are only two ingredients: Jell-O and water. Both of which are pretty important.
Let's talk Jell-O. I used berry blue and strawberry Jell-O and I found this Frozen themed Summer berry punch gelatin at my local Walmart. It is perfectly clear and totally perfect for the "white" Jello ice cubes.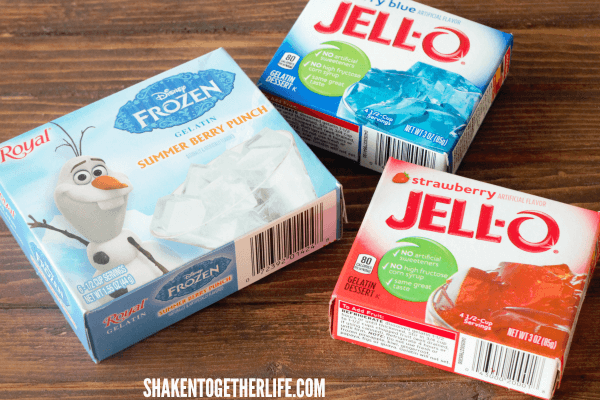 Now the water. I actually use bottled water to make my Jell-O. That means there is no chemically taste from treated tap water and no mineral/sulfur taste from well water. It's a little splurge but I think it makes the Jell-O taste so much better!
Once you mix up your Jell-O (see my recipe below on how I reduced the water a little), just fill up your silicone molds and pop in the freezer. My Jell-O ice cubes were in the freezer for about 4 hours and were frozen.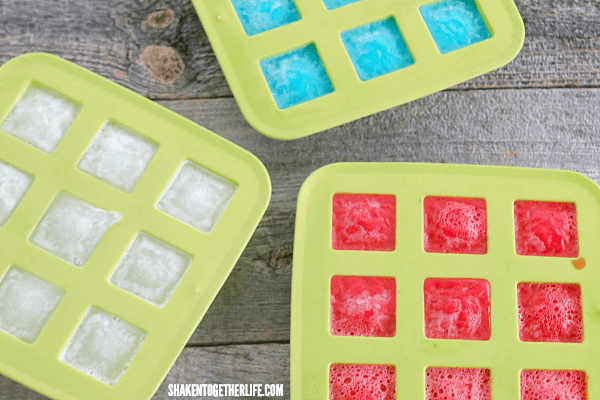 See the little frozen Jell-O crystals?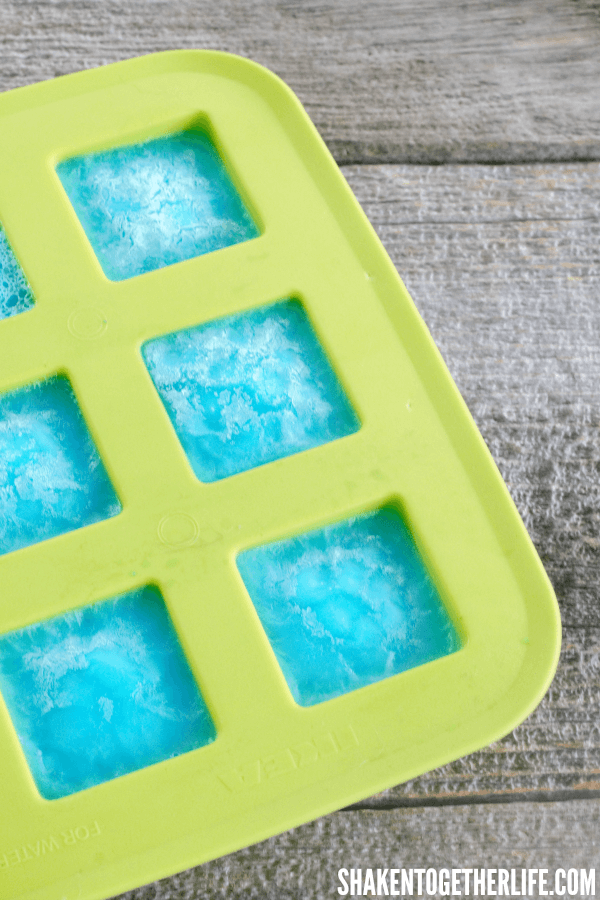 Flexible silicone ice cube trays or molds make it much easier to coax the frozen Jell-O ice cubes out. You can literally push the mold nearly inside out and the cubes come right out. I bought my ice cube trays at IKEA, but I've seen them in the dollar store, in Walmart, Target, other large retailers and on Amazon. <<---- That is an affiliate link, so any Amazon purchase you make helps support Shaken Together. Thank you, thank you!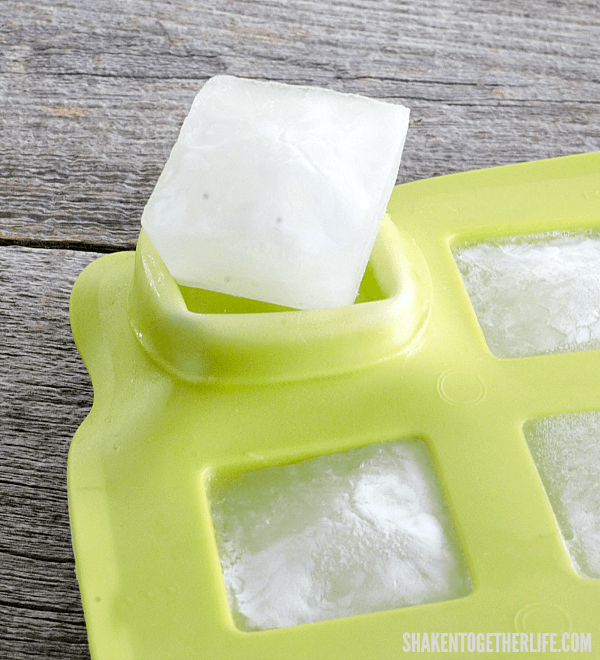 When you are ready to serve, fill a glass with several of each brightly colored ice cubes.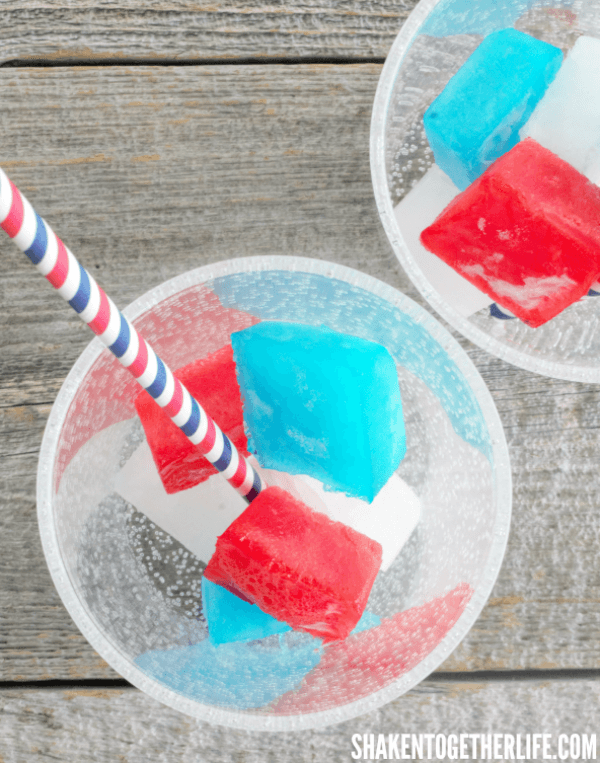 Add lemon lime soda or even ice cold water and sip away!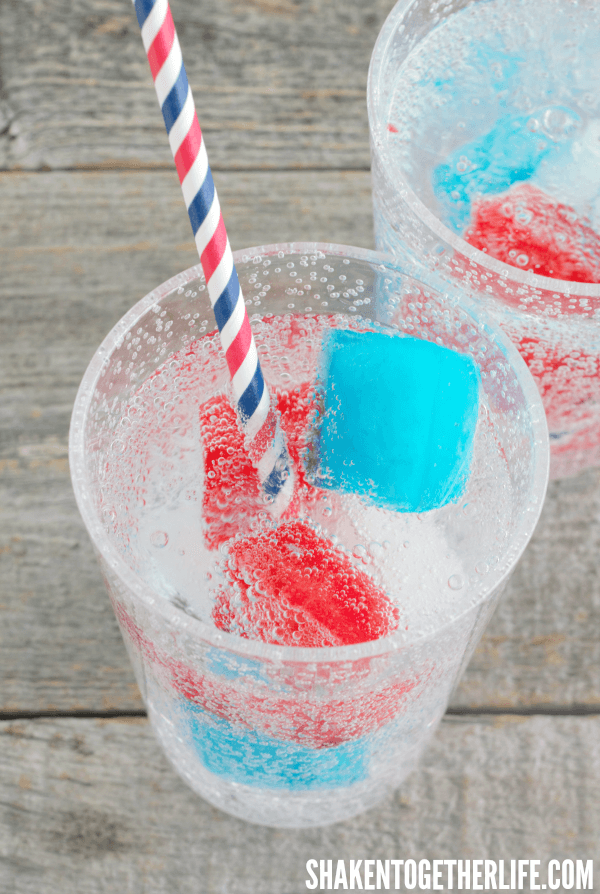 You can use these in colored juices, sports drinks, lemonade or other sodas, but clear liquids make the colors pop!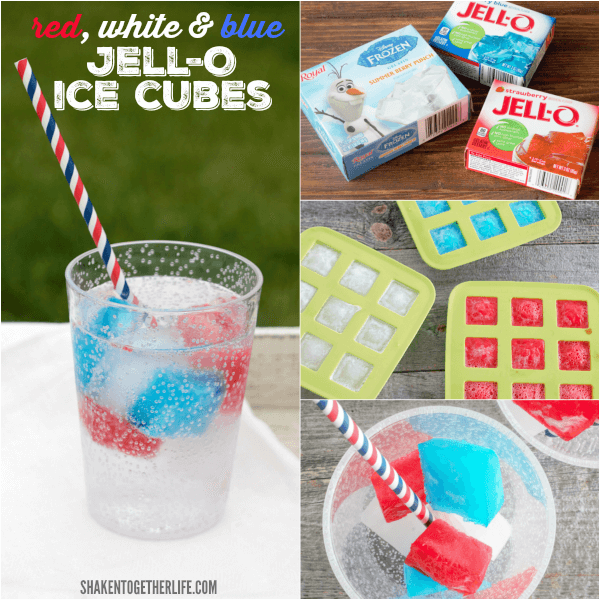 Print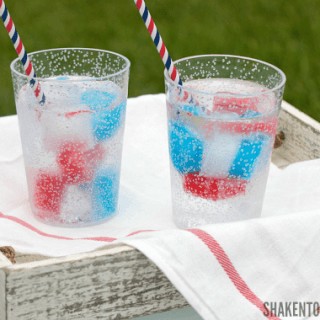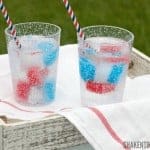 Red, White & Blue Jello Ice Cubes
---
One

1.55 oz

box Summer Berry Punch gelatin
One

3 oz

box Berry Blue Jell-O
One

3 oz

box Strawberry Jell-O
Bottled water
---
Instructions
Prepare each box of gelatin according to package directions - keep the amount of boiling water the same but reduce the amount of cold water added by half.
Pour jello into silicon molds or silicon ice cube trays and freeze until solid (at least 4 hours).
Carefully remove frozen Jello ice cubes and place in a glass.
Top with lemon lime soda or even ice cold water and enjoy!
---
Aren't these fun? And really, they don't melt away. As they thaw, they simply turn into yummy Jell-O cubes that are perfect to nibble on when your drink is gone!

Let's hear it for the red, white & blue! Treats, that is!!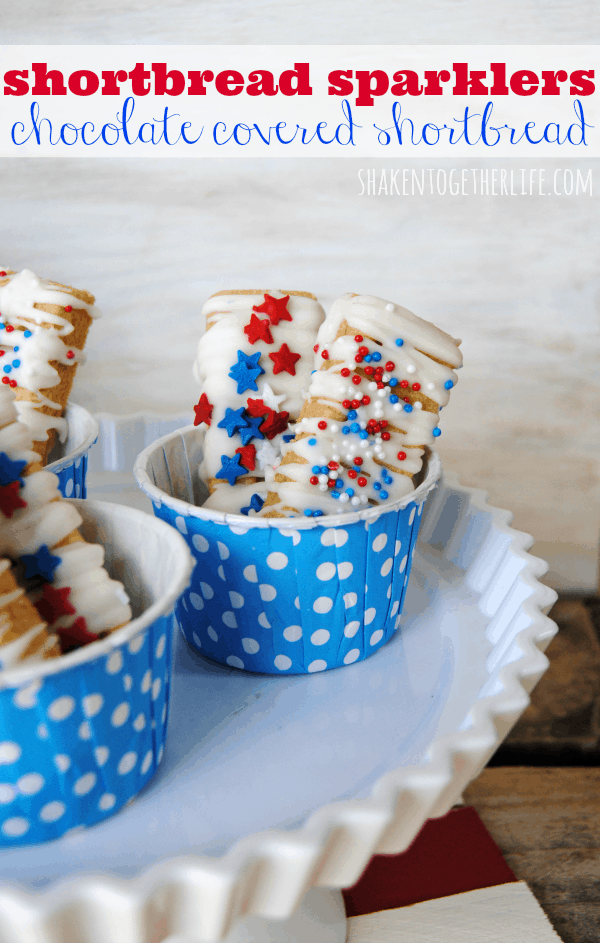 Shortbread Sparklers - Chocolate Covered Shortbread Cookies!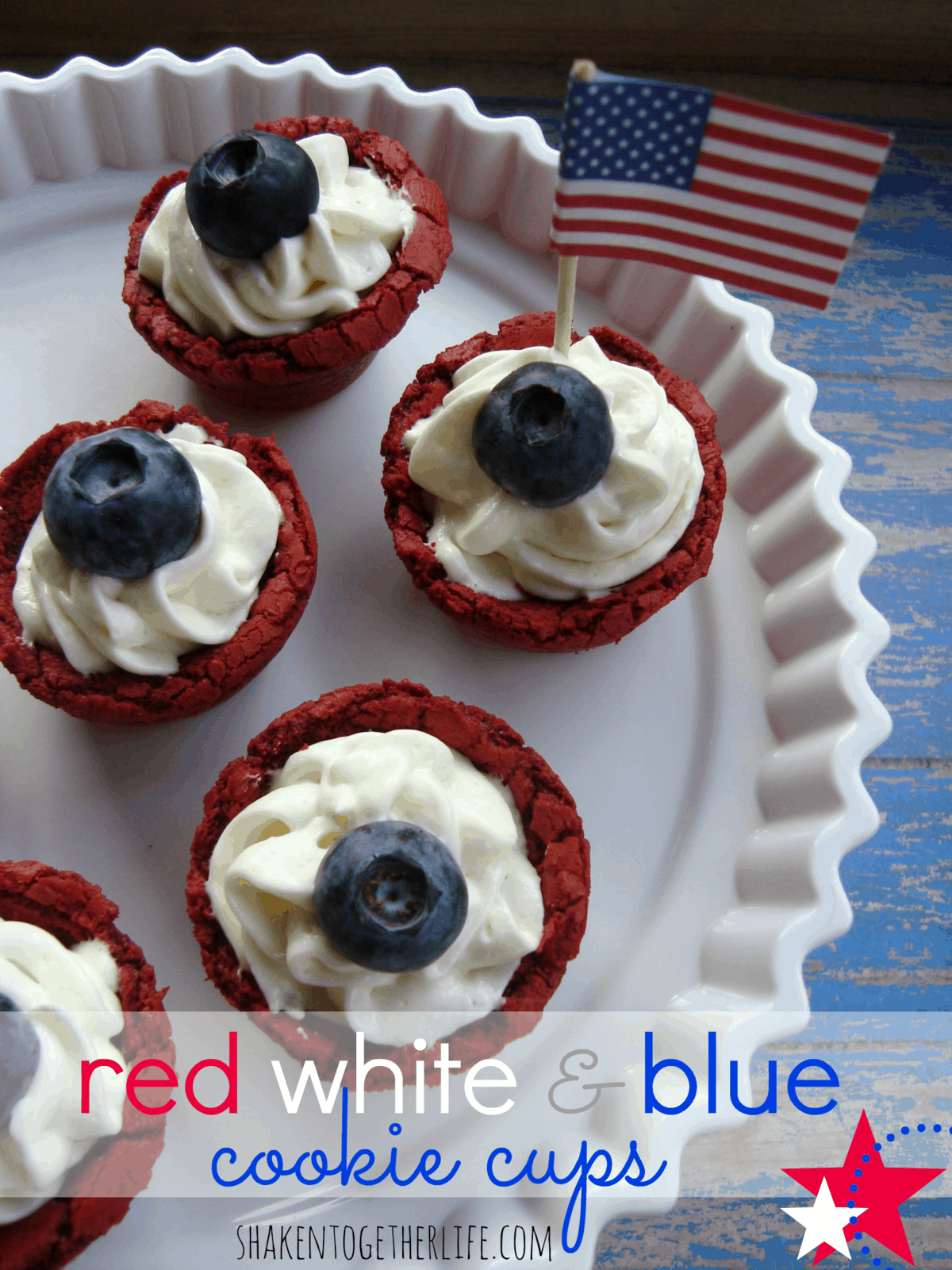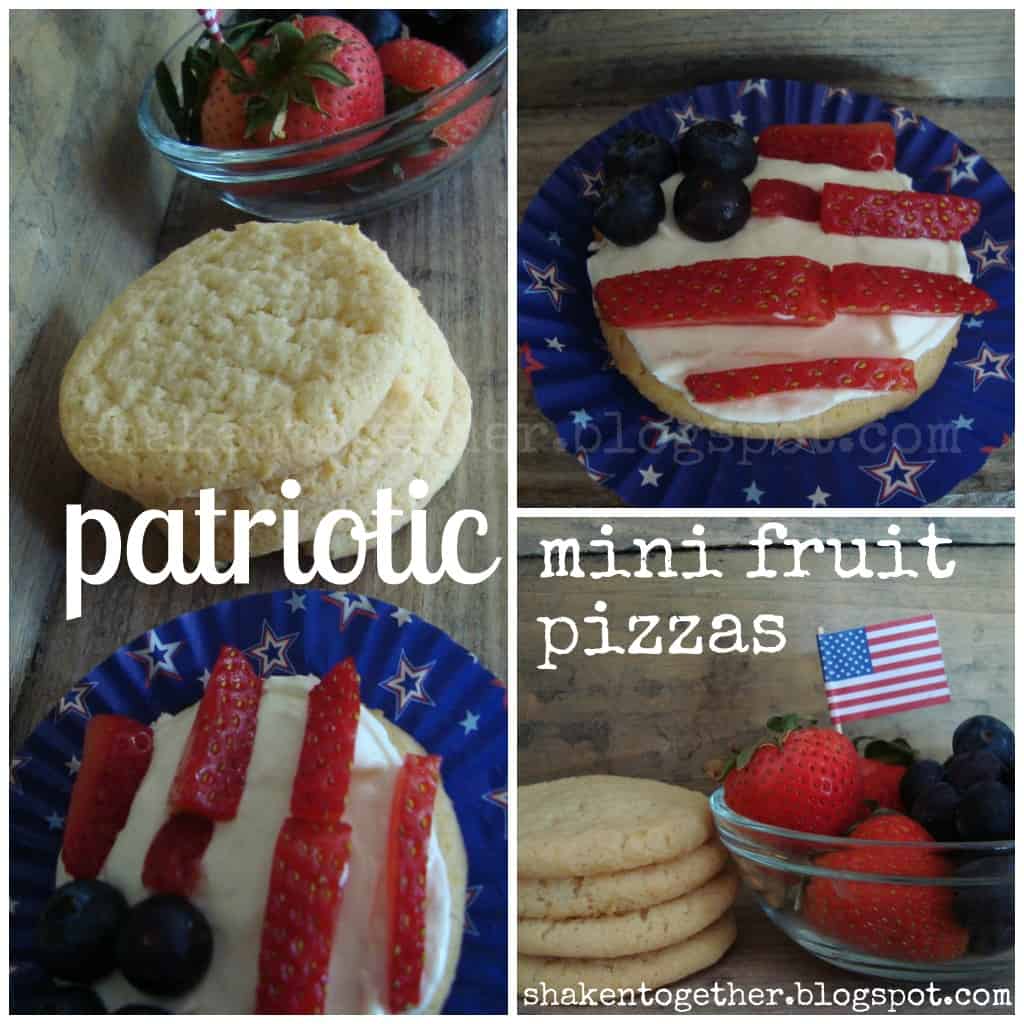 Patriotic Mini Fruit Pizzas