This post brought to you by Fresh From Florida. The content and opinions expressed below are that of Shaken Together.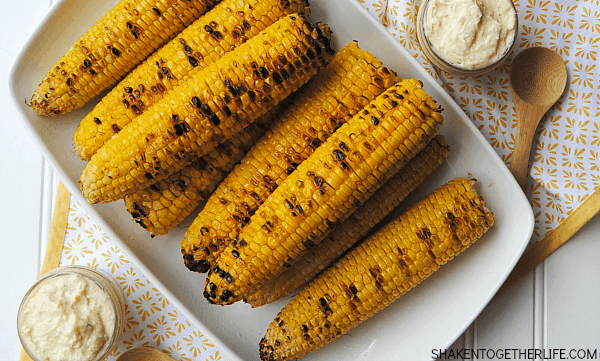 Have you ever made grilled sweet corn? It is absolutely one of my top five Summer dishes. Those slightly charred kernels and melted butter dripping down my wrists? Now that is the taste of Summer! Today, I am going to let you in on my little secret that makes grilling Fresh from Florida sweet corn quick and easy. And I've got a recipe for some seriously rock star garlic Parmesan butter. All the better to eat you with, my dear!
Easy Grilled Sweet Corn & Garlic Parmesan Butter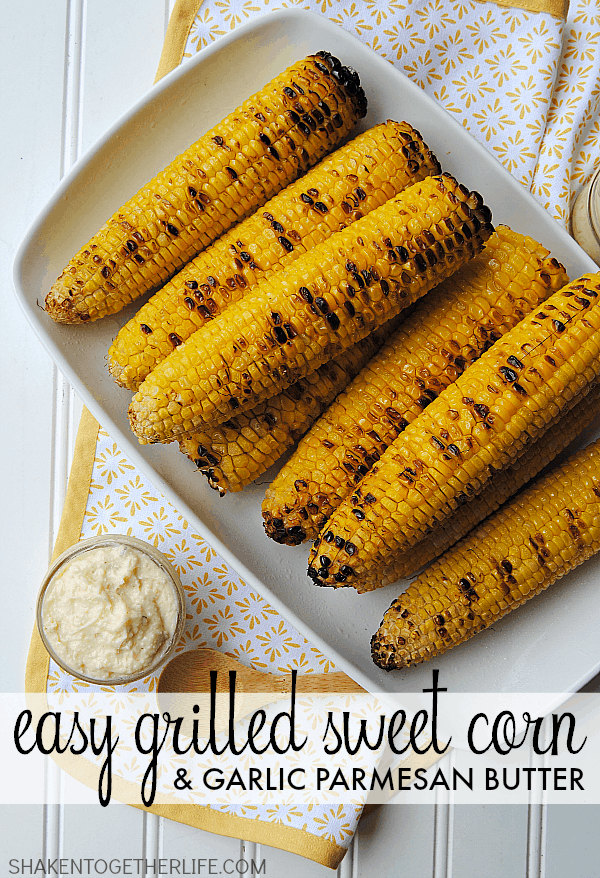 So, my husband doesn't always love being married to a foodie. Shocking, right?! "Do you really need another white plate? Where did this bowl come from?" #addictedtofoodprops Ahem. And he just doesn't have a sweet tooth. Mini Raspberry Lemonade Pies – "No, thanks." Blueberry Lemon Cheesecake Tart – "I'm good." Not even this Chocolate Nutella Tart. Sigh. But this corn? Three ears with dinner. And two more ears with dinner the following night. That garlic Parmesan butter? #butterallthethings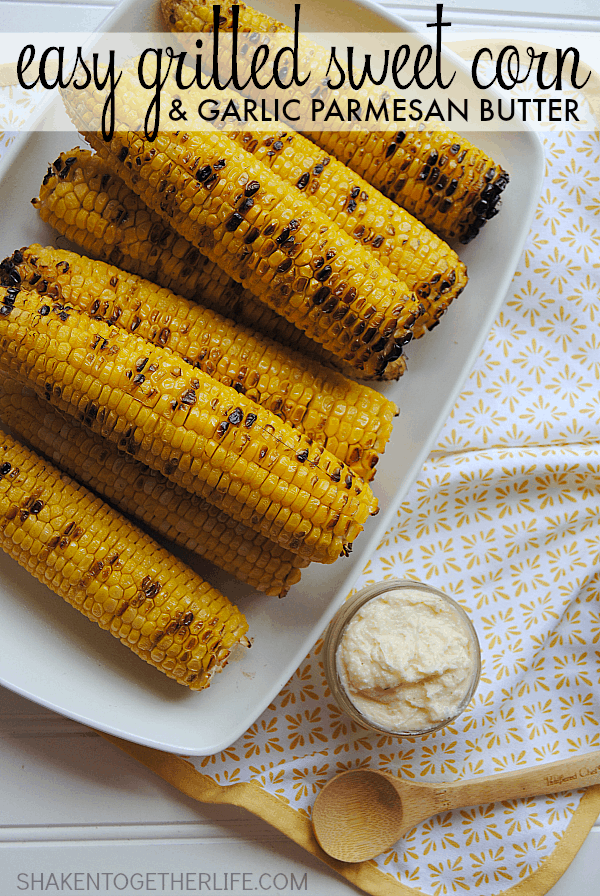 Print Easy Grilled Sweet Corn & Garlic Parmesan Butter
---
Scale
Ingredients
8

ears of Fresh from Florida sweet corn (husks and silk removed)
Garlic Parmesan Butter
2

sticks softened butter

1/2 cup

Parmesan cheese

2 teaspoon

s – 1 tablespoon of granulated garlic (to taste)
---
Instructions
Easy Grilled Sweet Corn
Prepare grill and set to medium heat.
First, wrap each ear of corn in waxed paper and twist the ends.
Place ears of corn in the microwave and cook on high for 8-12 minutes. (Cooking time may vary due to size of the ears of corn and cooking power of microwave).
Corn should be tender but not fully cooked.
Mist ears of corn with olive oil (or brush lightly with olive oil) and place ears of corn on the grill.
Turn ears of corn as each side gets grill marks and lightly charred.
Garlic Parmesan Butter
Stir Parmesan cheese and granulated garlic into softened butter.
If you are not using the seasoned butter immediately, store in the fridge.
Bring butter to room temperature prior to serving for easy spreading.
Serve warm grilled corn with garlic Parmesan butter.
---
Did you catch my "secret" for making grilled corn quick and easy? Just wrap the ears in waxed paper and pop them in the microwave for a few minutes! The corn is tender and grills up in no time!
And since I am a Florida girl through and through (humidity and hurricanes and all), I love grilling up produce that is literally grown a city or two over! See that Florida sweet corn below? Covered in Southern BBQ butter! Be still my heart!
Since we're talking butter … can we talk about this savory homemade garlic Parmesan butter?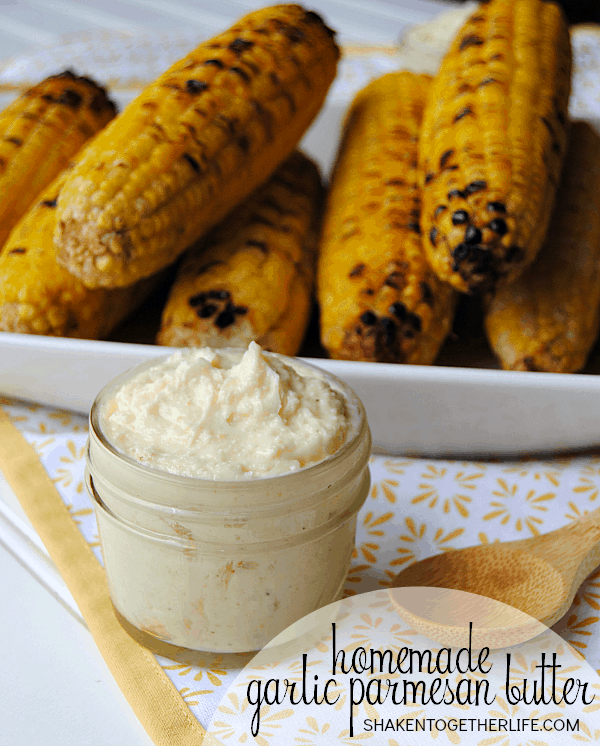 Yes, this recipe makes more butter than you will need for 8 ears of Florida Sweet Corn. You can definitely make a half batch. But then you wouldn't have it smear on a loaf of soft French bread. Or for sautéing a big pan of fresh green beans. Or to toss with a bowl of steaming pasta. You know what? Forgot I even mentioned a half batch. Your taste buds will thank you!
Now is the perfect time to get friendly with Florida and connect with Fresh From Florida on Facebook and Fresh From Florida on Twitter!!
More Fresh from Florida Recipes!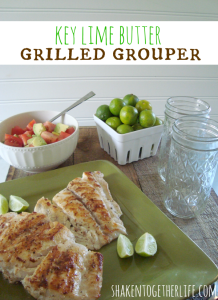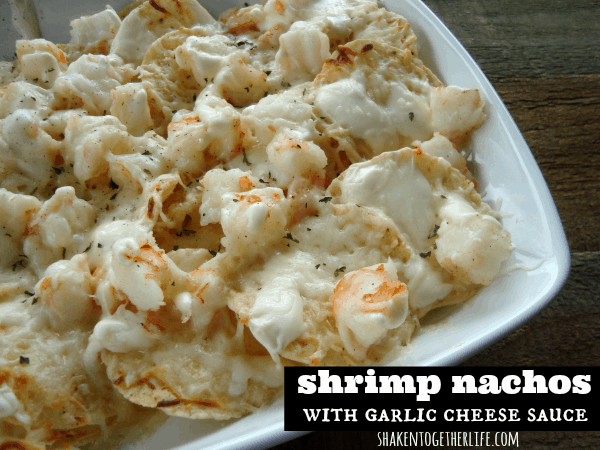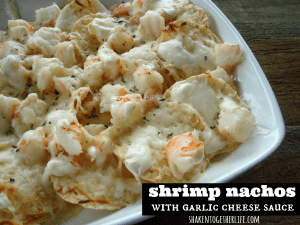 Shrimp Nachos with Creamy Garlic Parmesan Sauce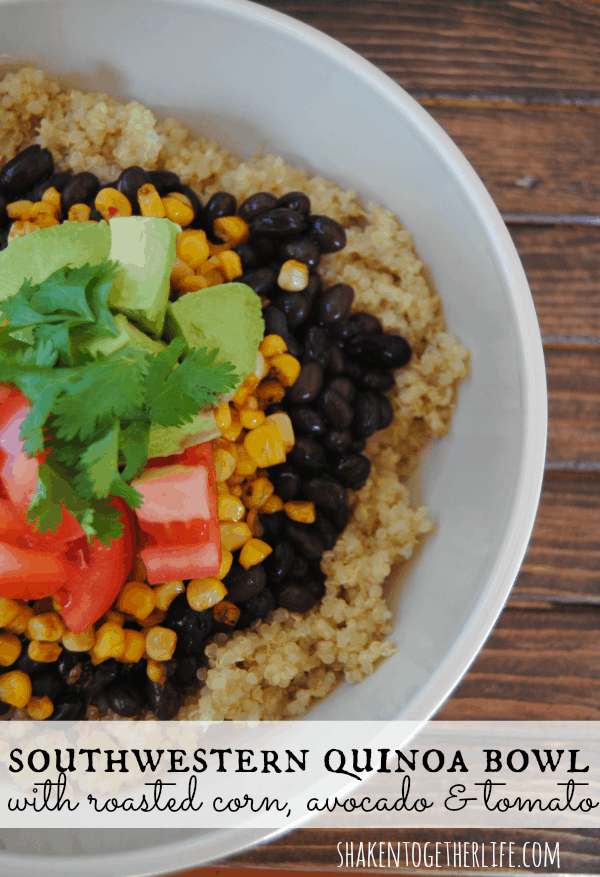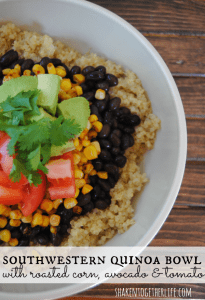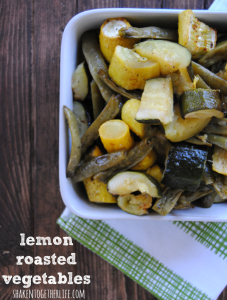 Lemon Roasted Spring Vegetables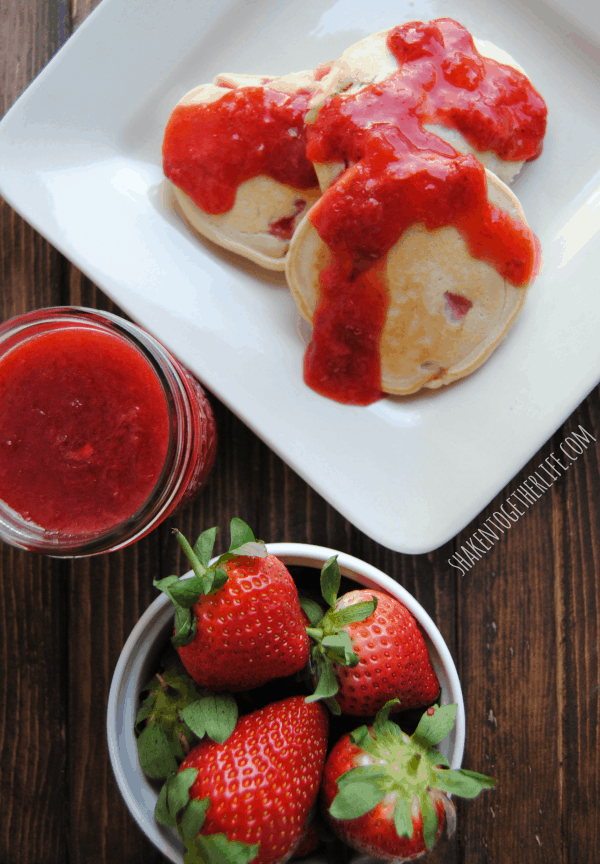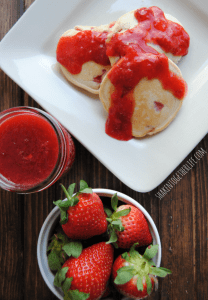 Strawberry Pancakes with Strawberry Orange Sauce
Our Easy Grilled Sweet Corn & Garlic Parmesan Butter may be shared here: