You are going to love this list of the best dips for New Year's Eve! Easy appetizers are the best options for a New Year's Eve party. They're less fussy, especially when you make several easy dips. You can make a big spread of delicious food that will definitely be a crowd-pleaser at your New Year's Eve Party.
Dips are some of the easiest appetizers and a variety of options are simple and inexpensive to throw together for groups of people. It's one of my favorite appetizer options for holiday parties. Pair some of these dips with other easy appetizers like cocktail meatballs, jalapeño poppers, egg rolls, cheese balls, or other tasty finger foods.
One fun way to do a New Year's Eve party or even just a family night watching the ball drop is to have a spread of only appetizers. It's so much fun to sample all the different appetizers and gives a variety of types of flavors for your guests or family to choose from.
Whether you try just one or more of these 15 sweet or savory dips for New Year's Eve, you'll be happy you did!
The Best Dips for New Years Eve Celebrations
Savory Dips
These dips are good food for filling up your guests if you're just having a spread of appetizers. They're like the main course appetizers of the spread. These New Year's Eve snacks are sure to satisfy your guests. Keep these recipes handy because everyone will be asking you for them!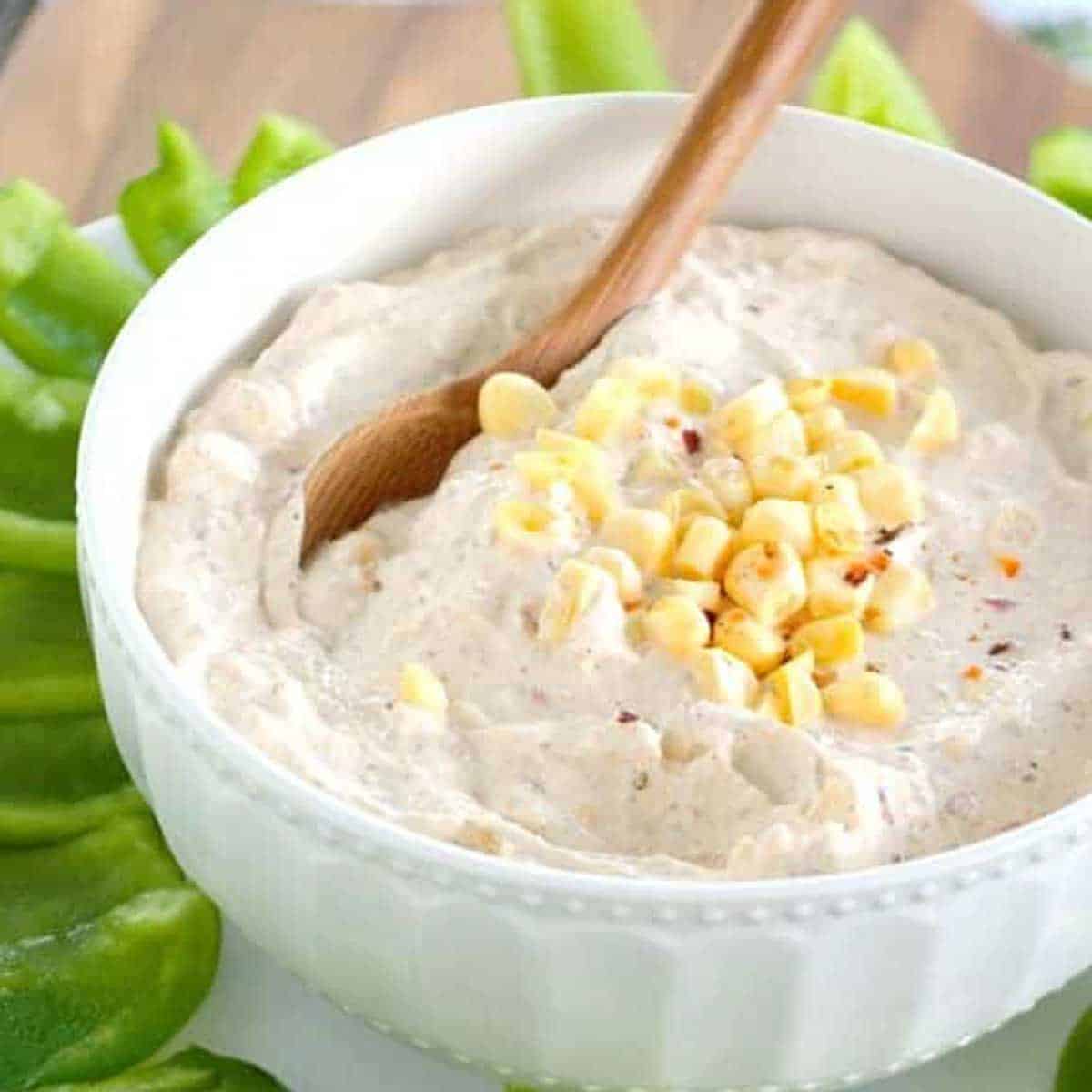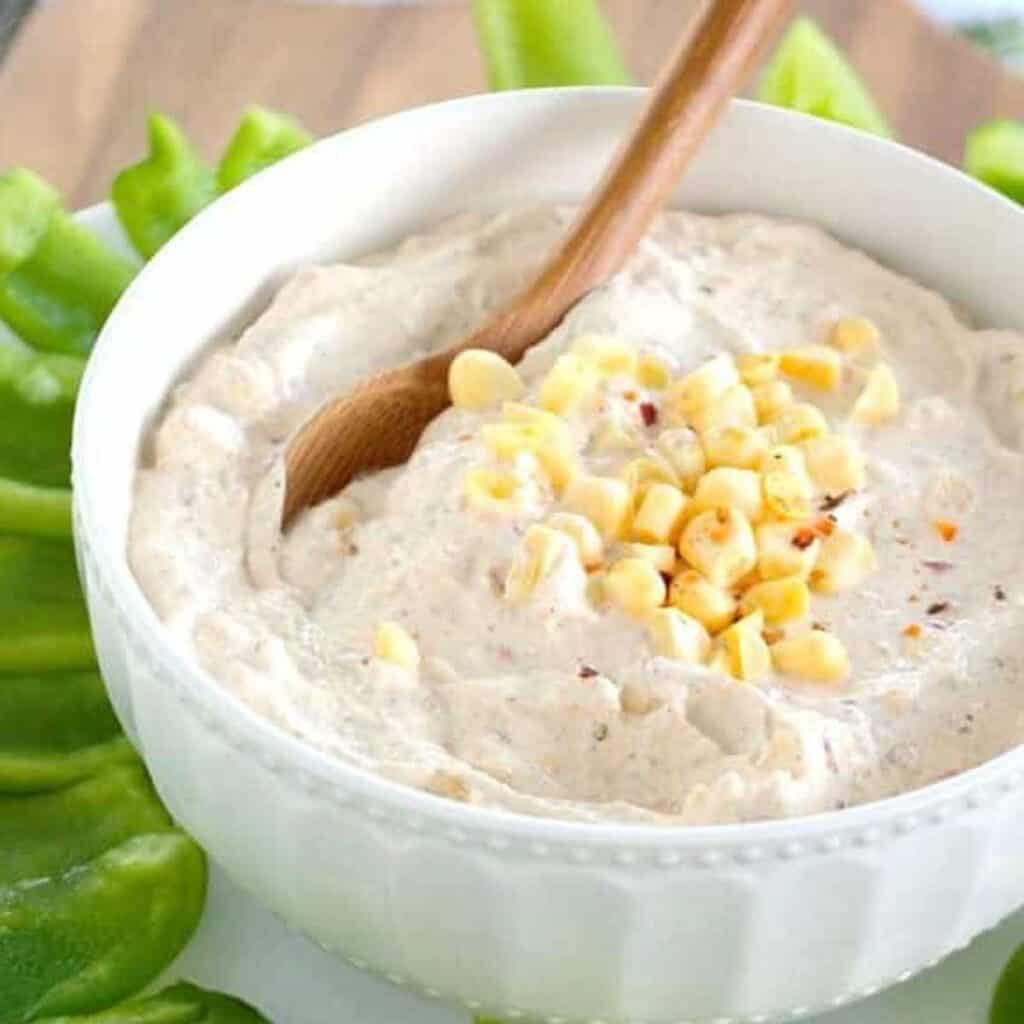 This dip has a little bit of chipotle kick with that sour cream cool ranch flavor that everyone loves. With just a handful of ingredients, it's quick and easy to throw together. Eat this with veggies like green bell peppers or carrots or use your favorite tortilla chips. It's a perfect appetizer option and always a hit with partygoers.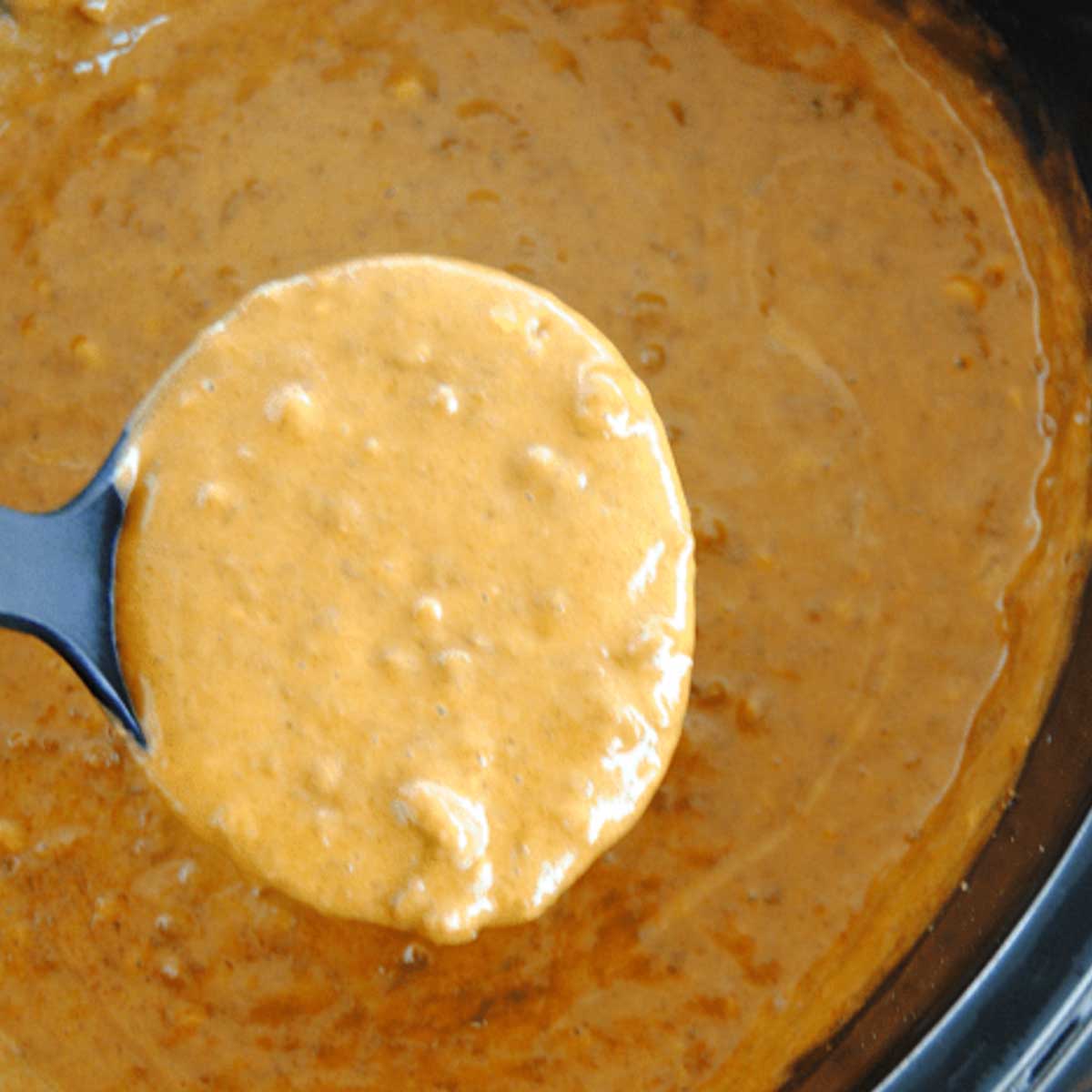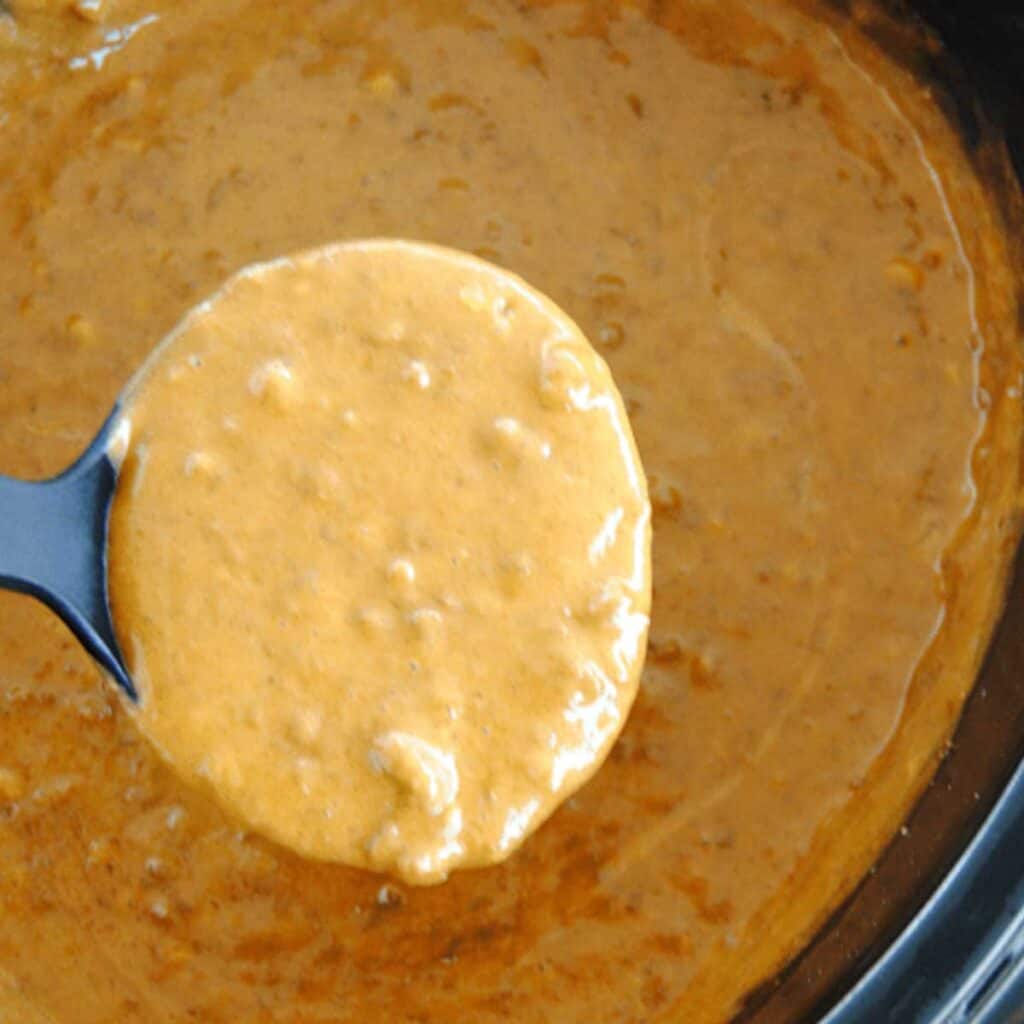 Slow cooker dips are the best because they usually involve a really easy recipe! You just toss the ingredients together into the crock pot and leave it alone until it's done. This creamy, cheesy dip isn't just a dip. It's a delicious recipe that can be poured over all sorts of foods. Try it over nachos, fries, hot dogs, or even over a hot baked potato. If you want to use it as a dip, it's great with corn chips!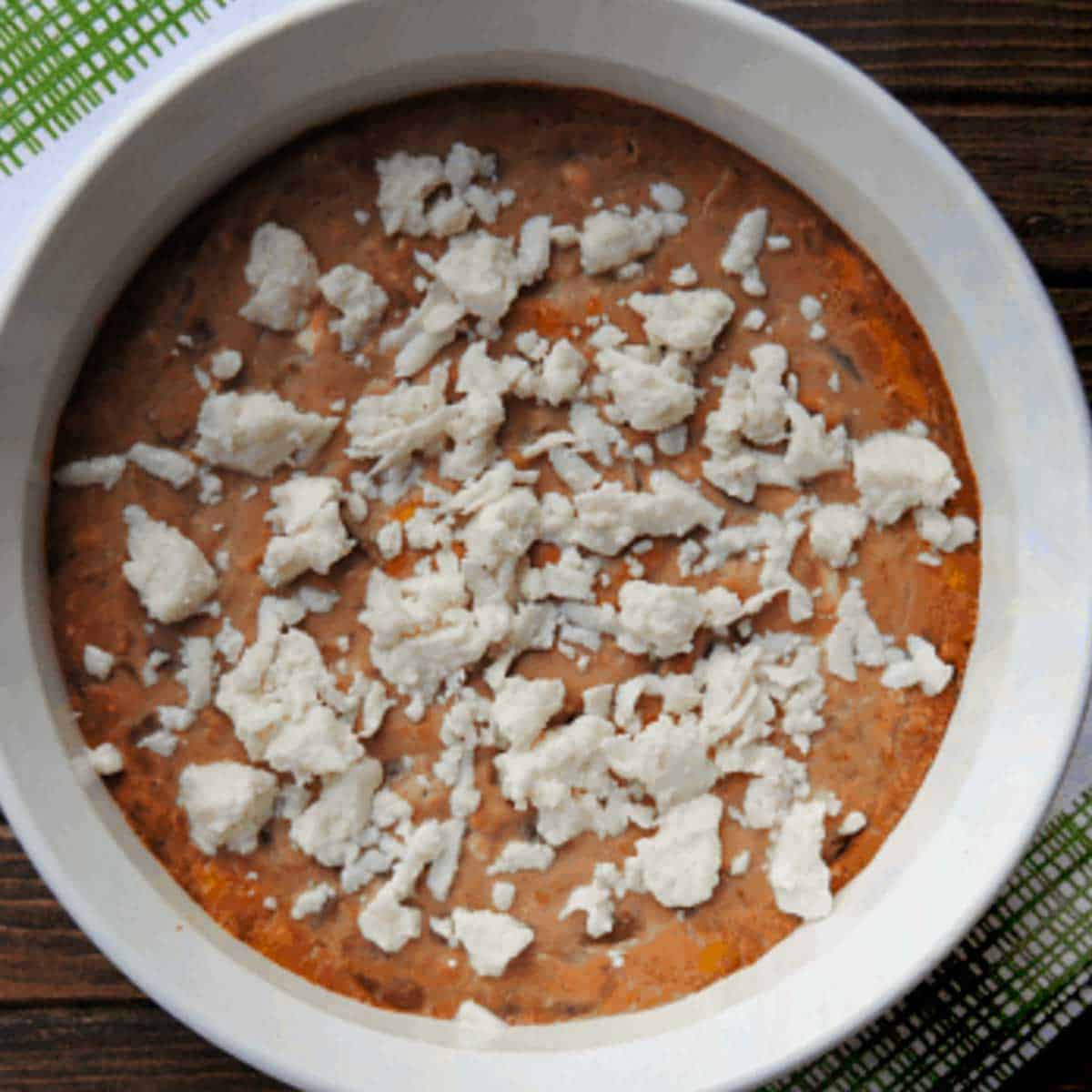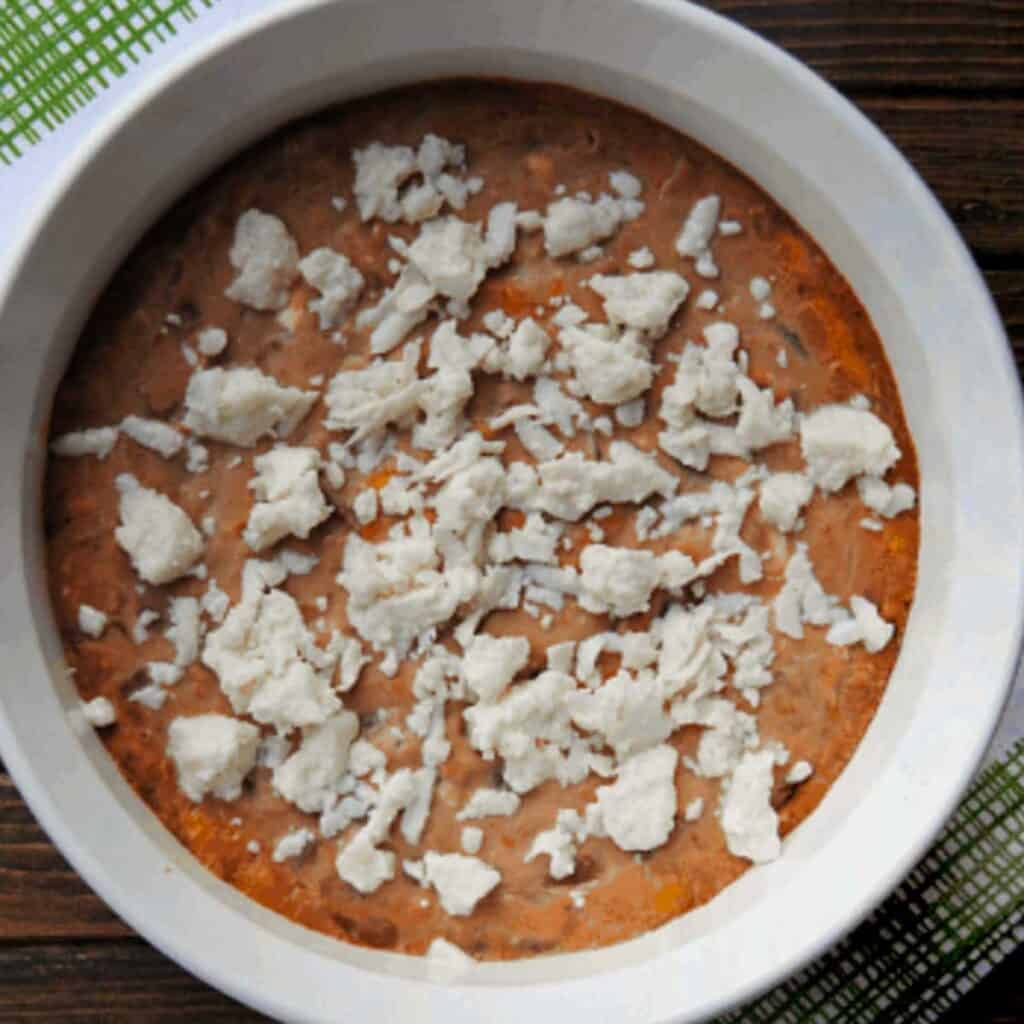 This cream cheese bean dip is full of flavor from the chilis and tomatoes. Topped with cotija cheese, the refried bean dip is not your basic bean dip! It's loaded with spices and cream cheese that makes every bite explode with flavor! Its simple ingredients and easy steps to cook make it a huge hit for the host! This dip is great with corn chips or tortilla chips.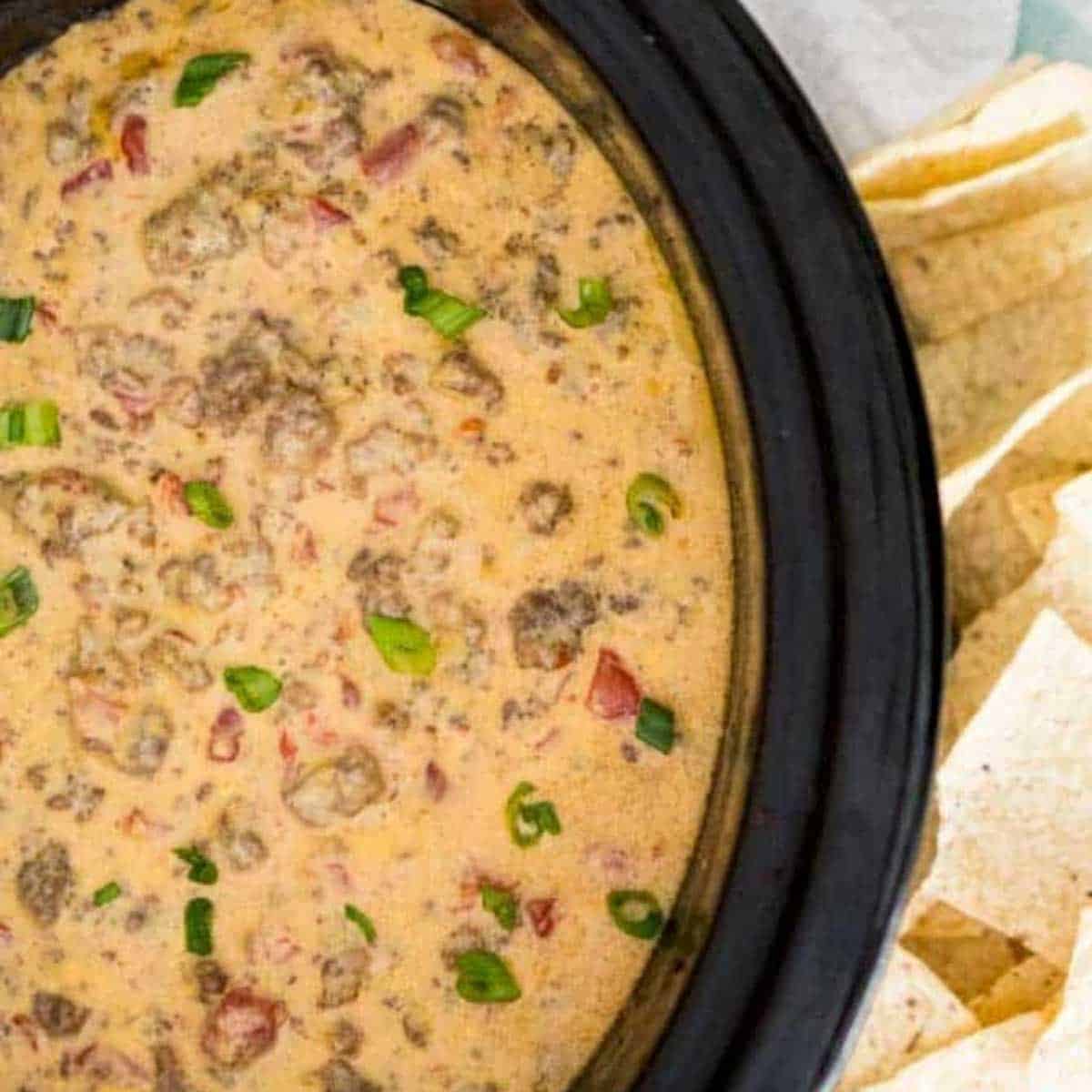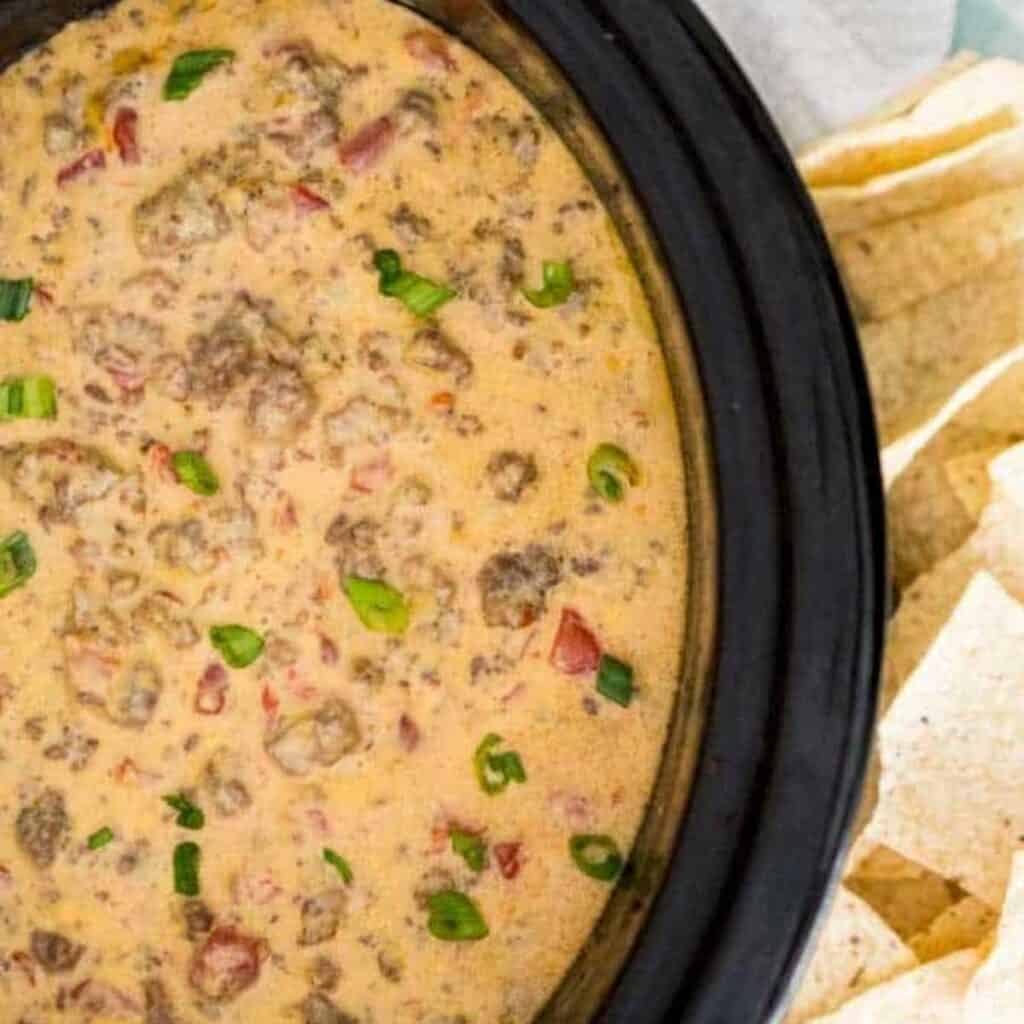 This super easy, five ingredient simple recipe can be cooked in the crock pot in less than an hour. It's loaded with beef and sausage, for those who like a heartier dip, and it's loaded with creamy Velveeta cheese. Dip with bread chunks or tortilla chips.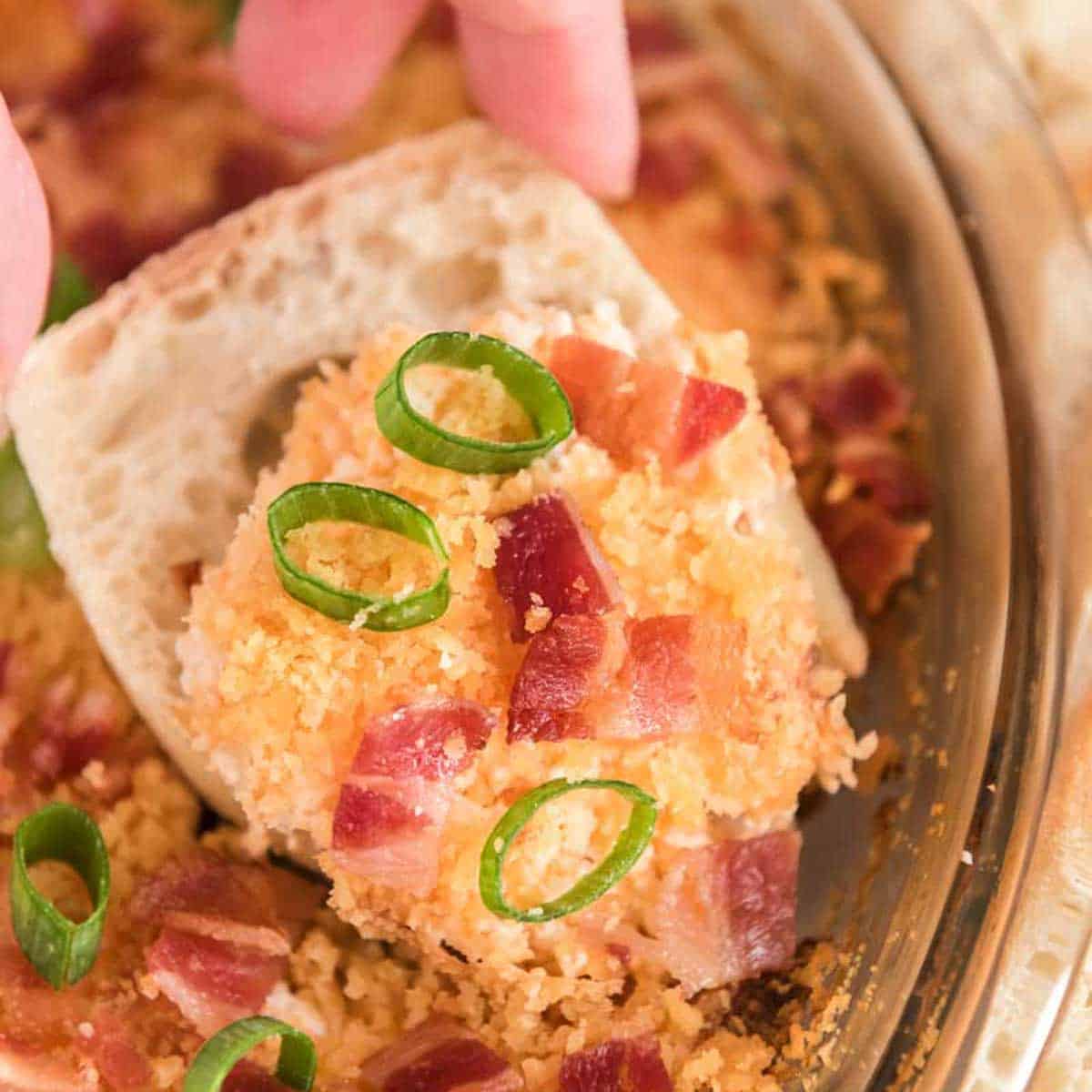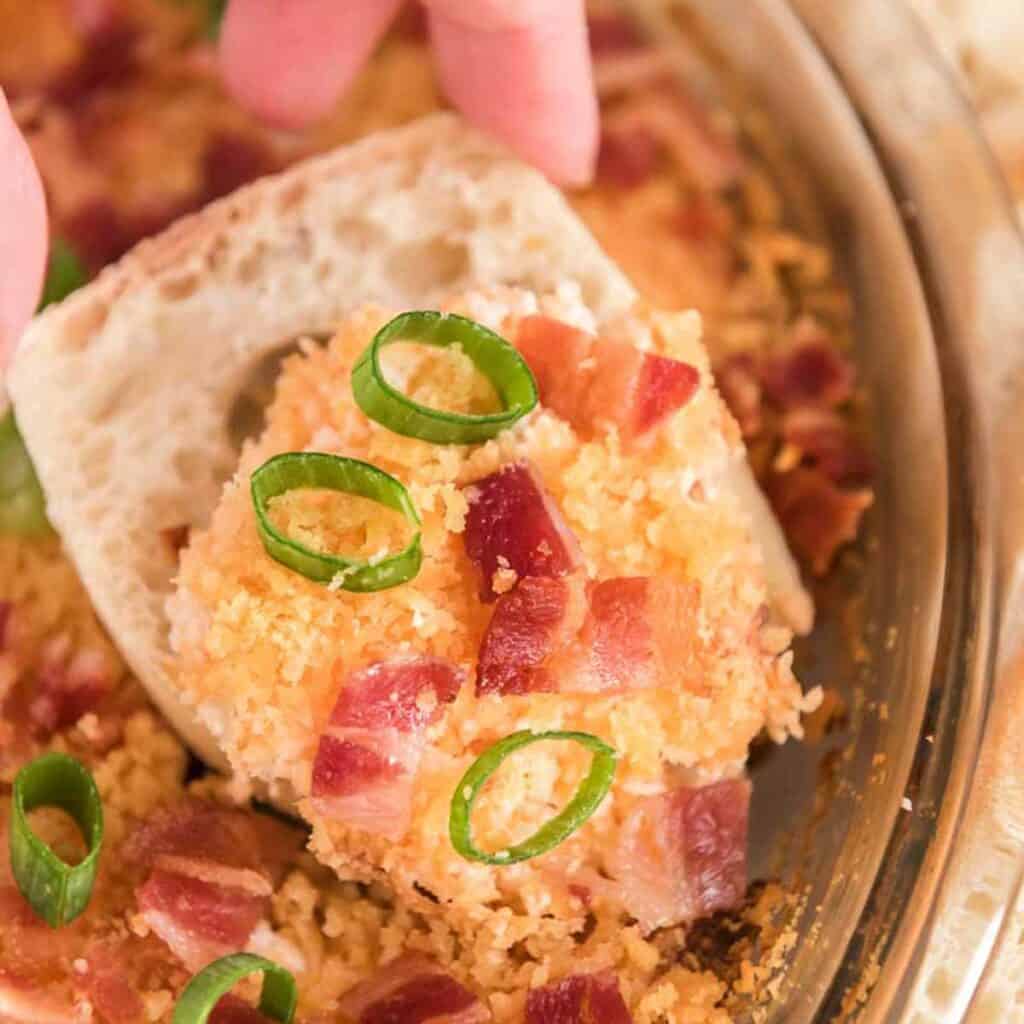 This one is another easy dip that you just toss together in a matter of a couple of minutes and throw it in the oven. With three kinds of cheese and bacon, it will be a party favorite. It's a delicious appetizer recipe that can't be left off a list like this. This dip is a tasty combo with chips or pretzels.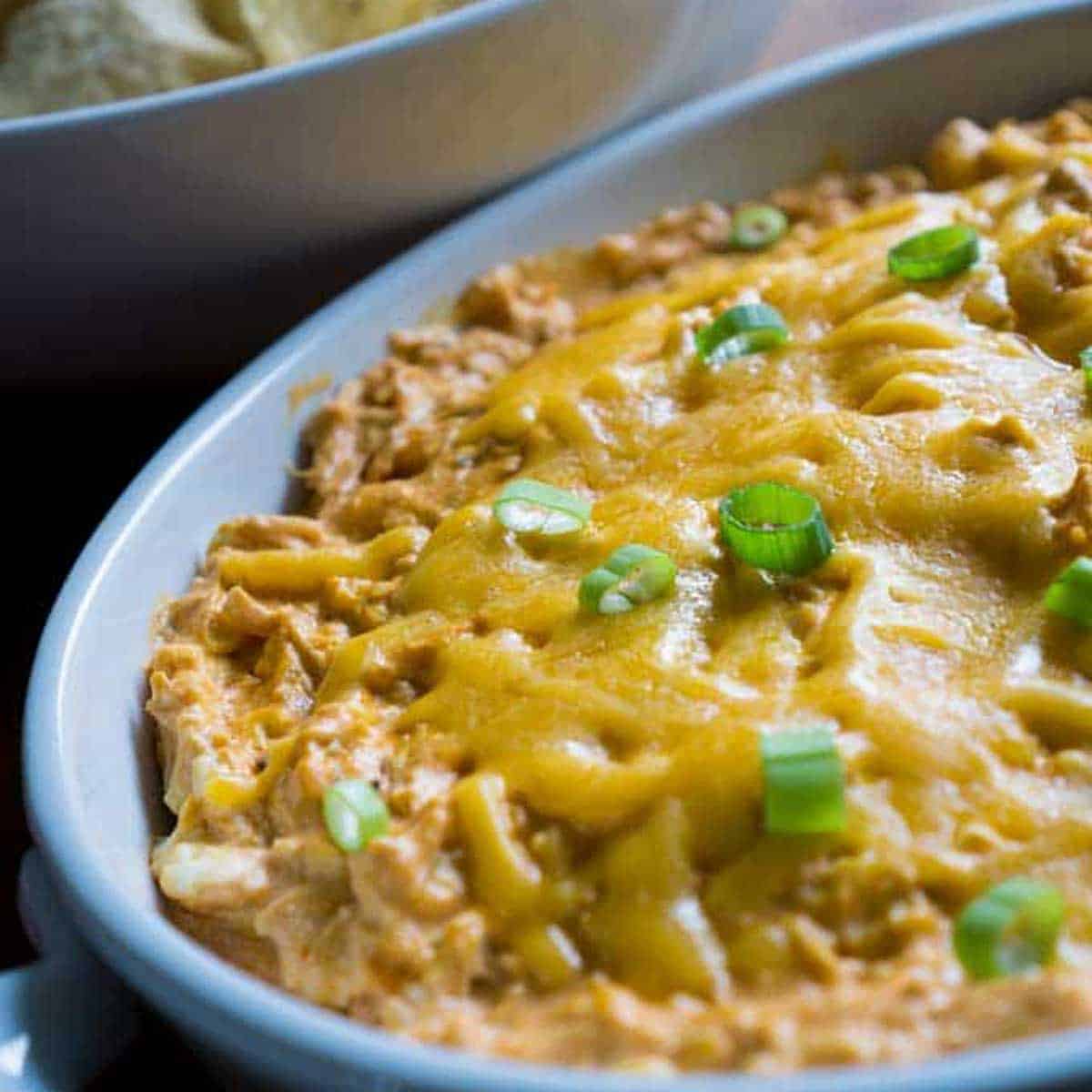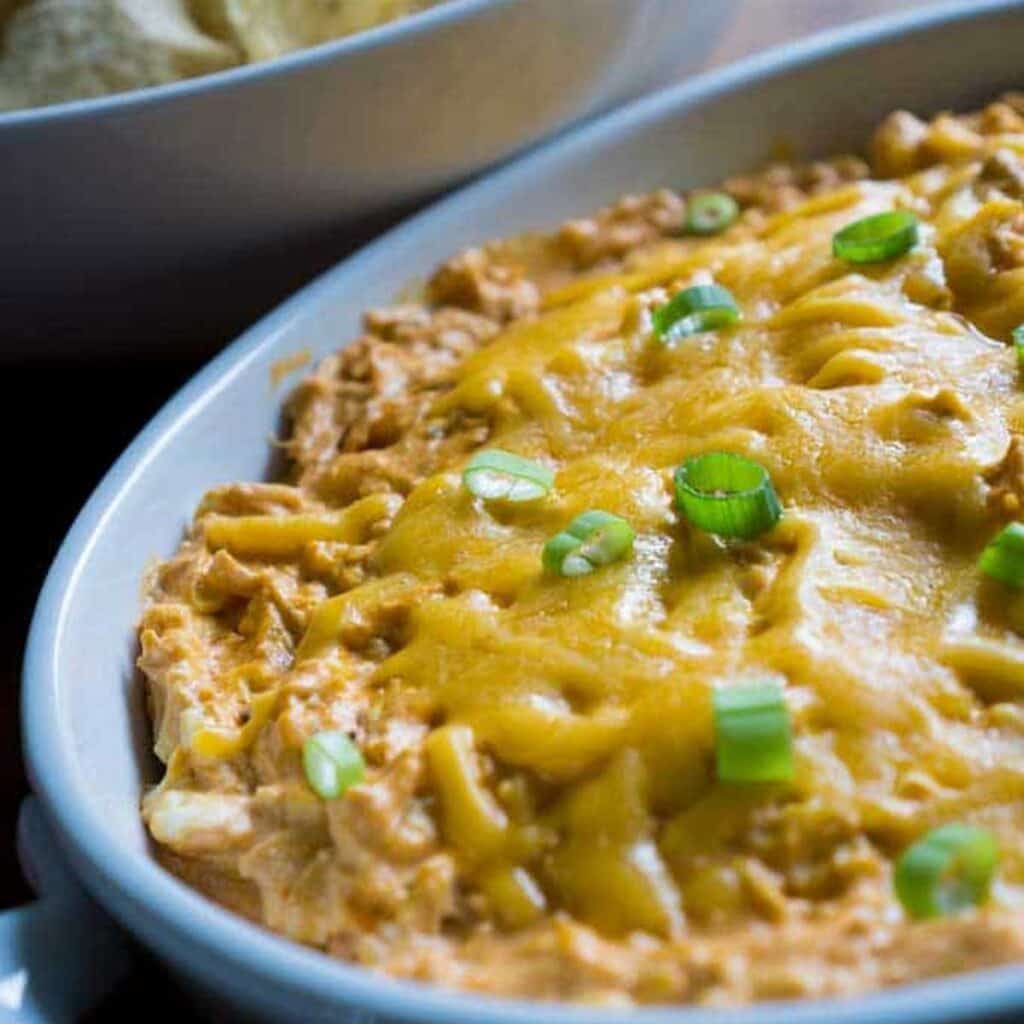 This is a classic favorite at any get-together and makes a great Happy New Year party appetizer! It's the next best thing to chicken wings with the shredded chicken and spicy buffalo sauce in a creamy, cheesy dip that you can't stop eating. This dip is great with tortilla or corn chips and really delicious with celery sticks!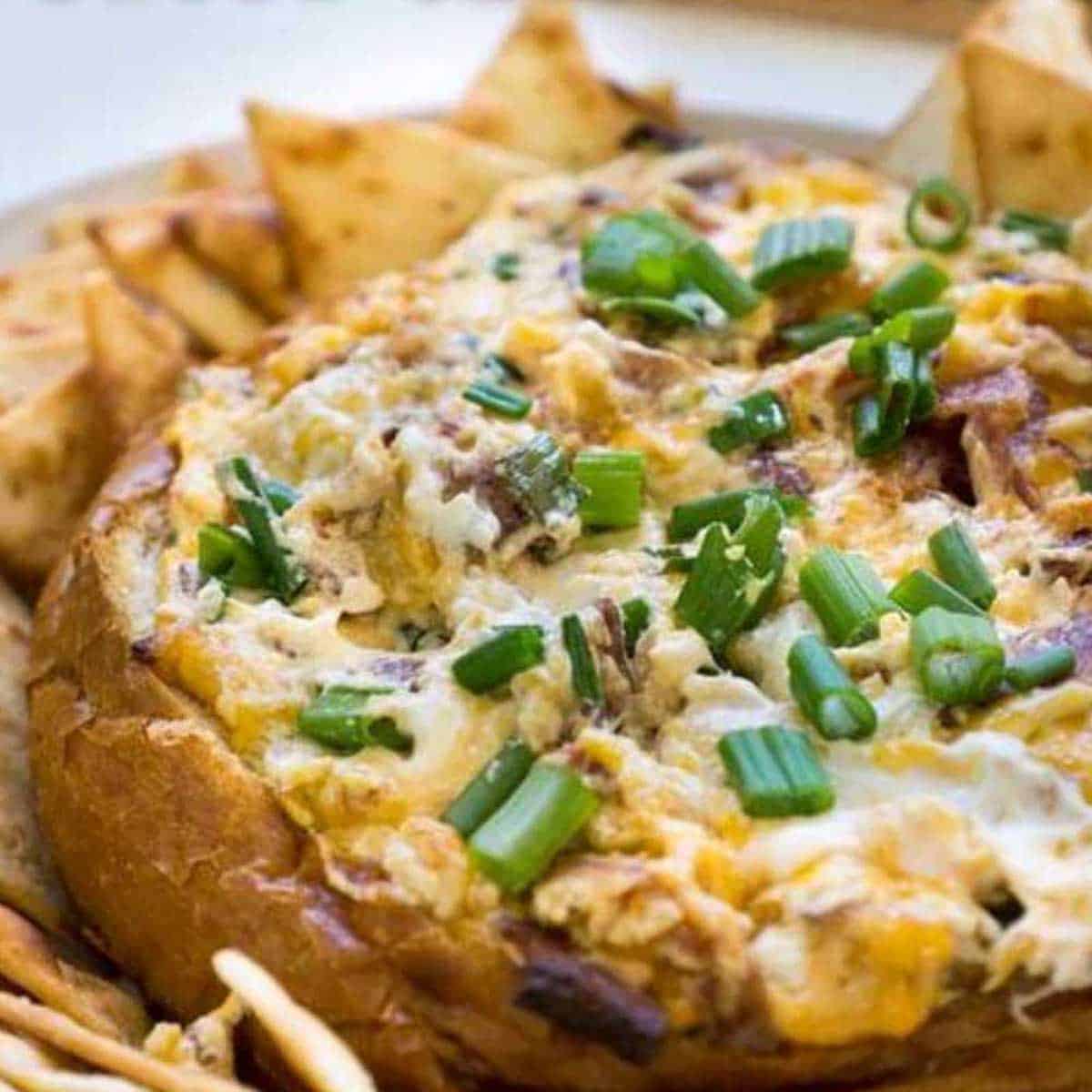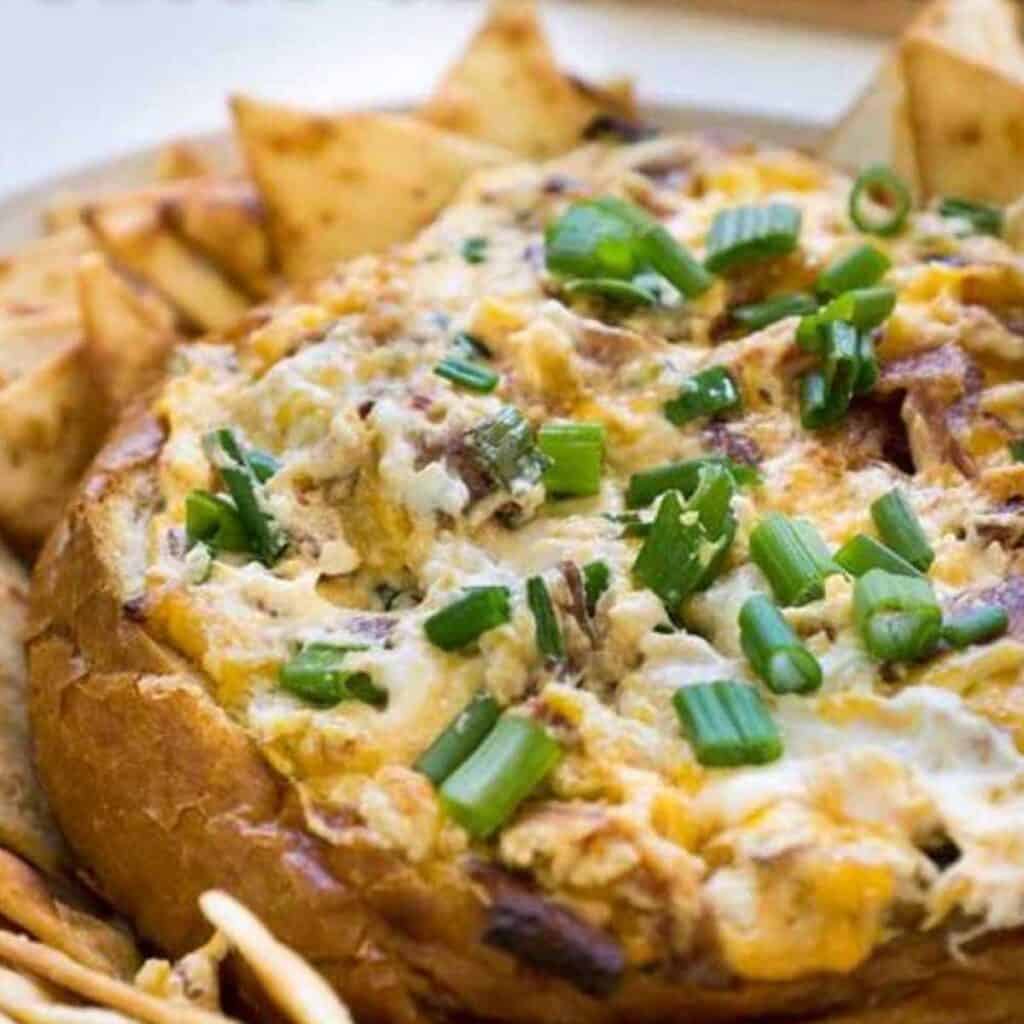 This warm cheesy bacon dip is baked right into a bread bowl for a fancy look with just a few easy steps. You can also make this dip in a regular baking dish if you want it to be more low carb. This will be one of your favorite things to make for parties because it's so simple but it looks like you put in a lot of hard work to make it. Eat this dip with bread, chips, or bagel crisps.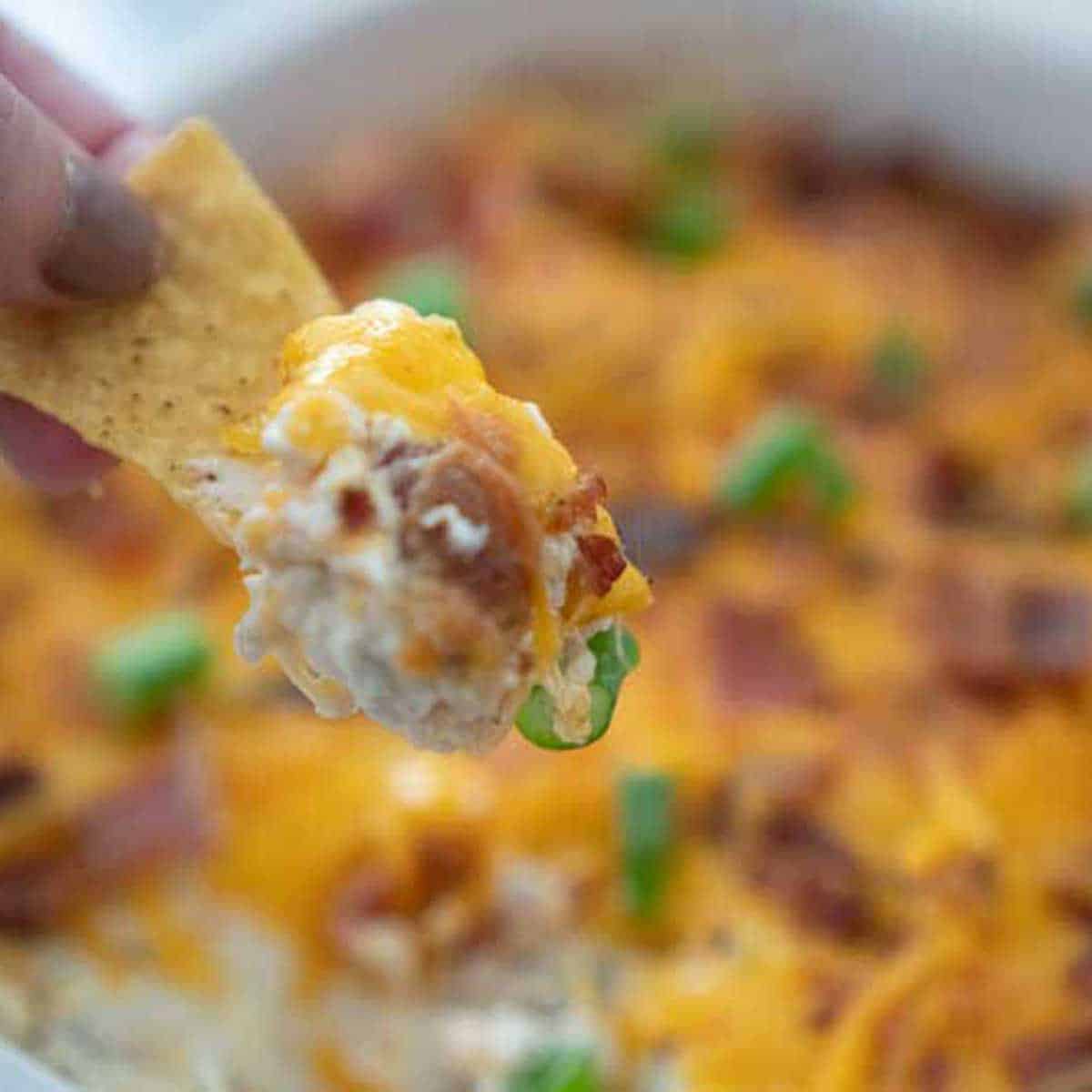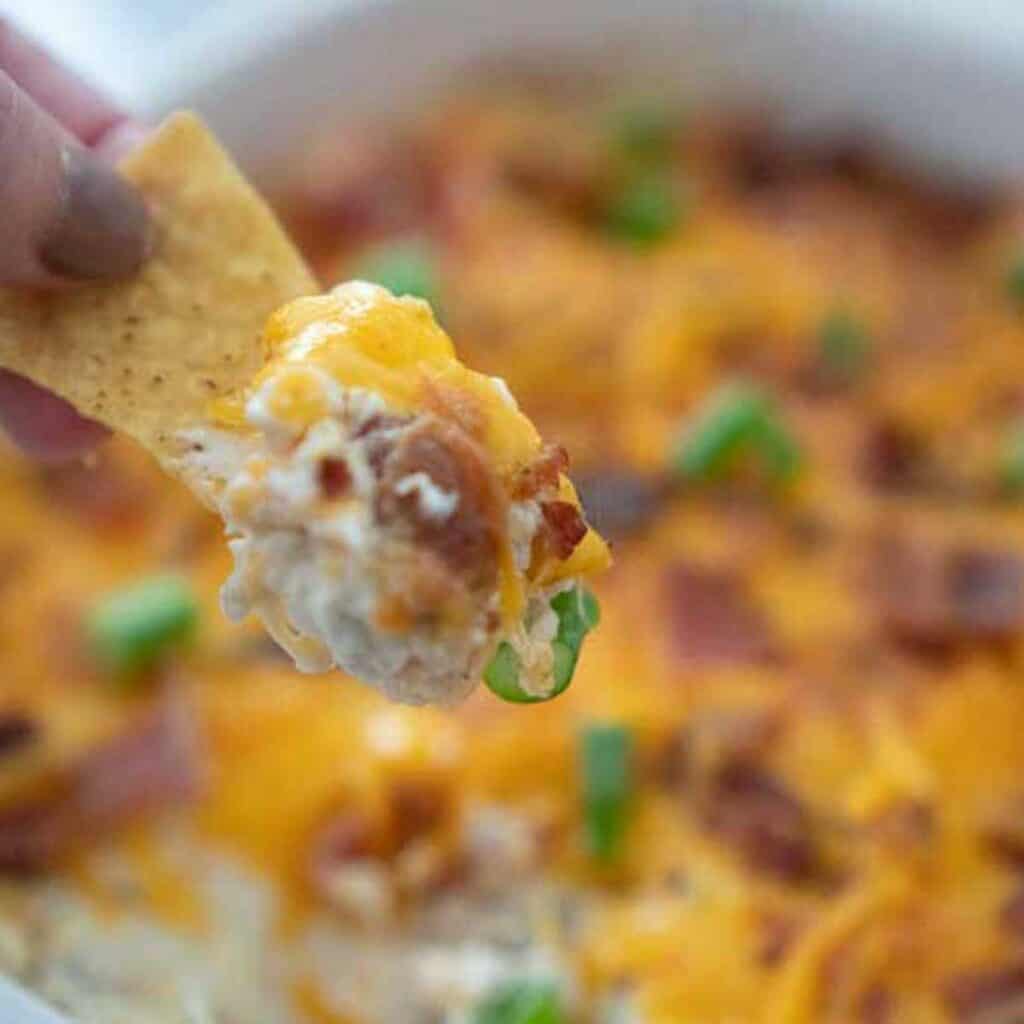 Sometimes called chicken crack dip, this crispy bacon, sour cream, cheese, and hot sauce mixture is truly addicting. This may be the tastiest of tasty appetizers and I'm betting there won't be any left after your New Year's Eve celebration. Eat this dip with chips or pretzels.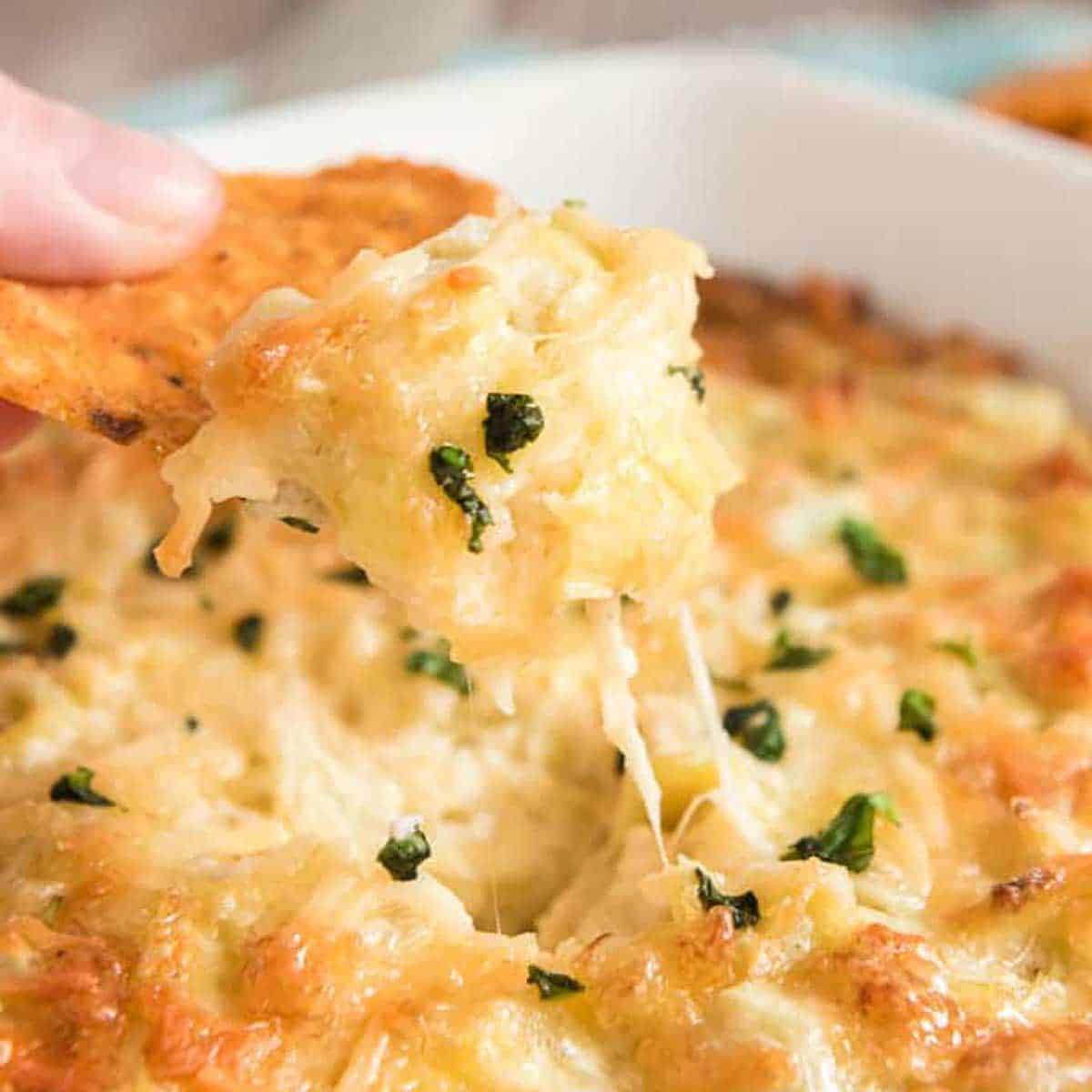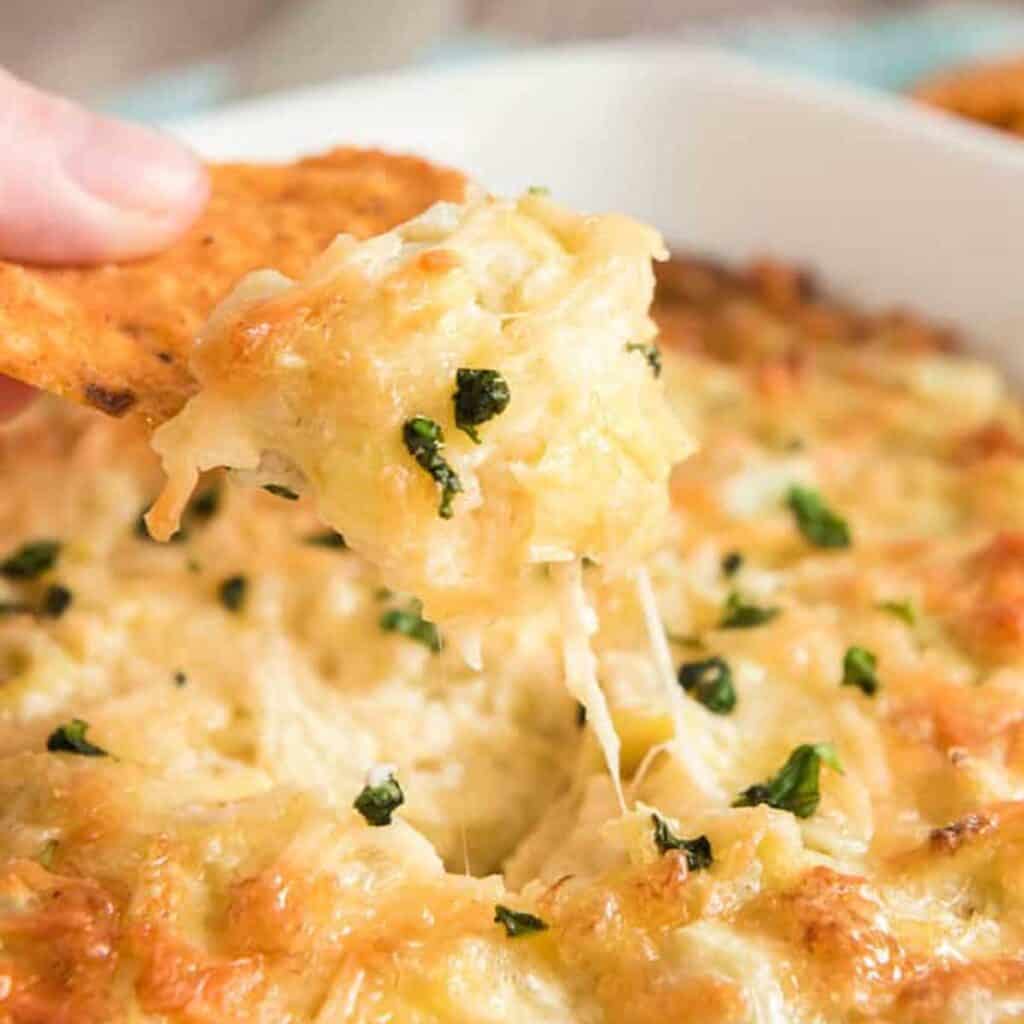 Artichoke dip is such a popular and perfect starter for any party or meal. This dip is loaded with artichokes and parmesan cheese with plenty of garlic for a deep, rich flavor. This is a great option for those who aren't a fan of the traditional spinach artichoke recipe (below). Eat this with tortilla chips or corn chips.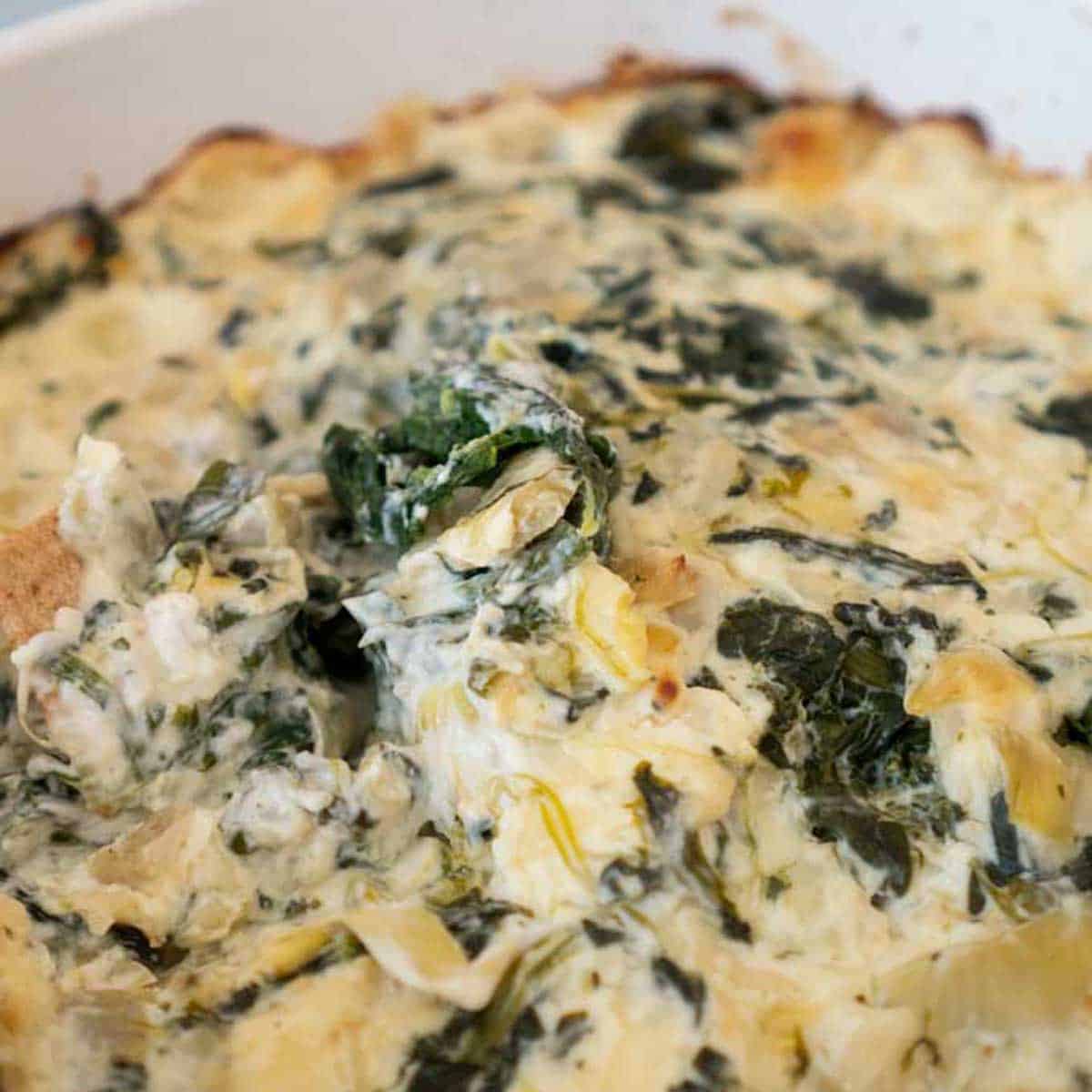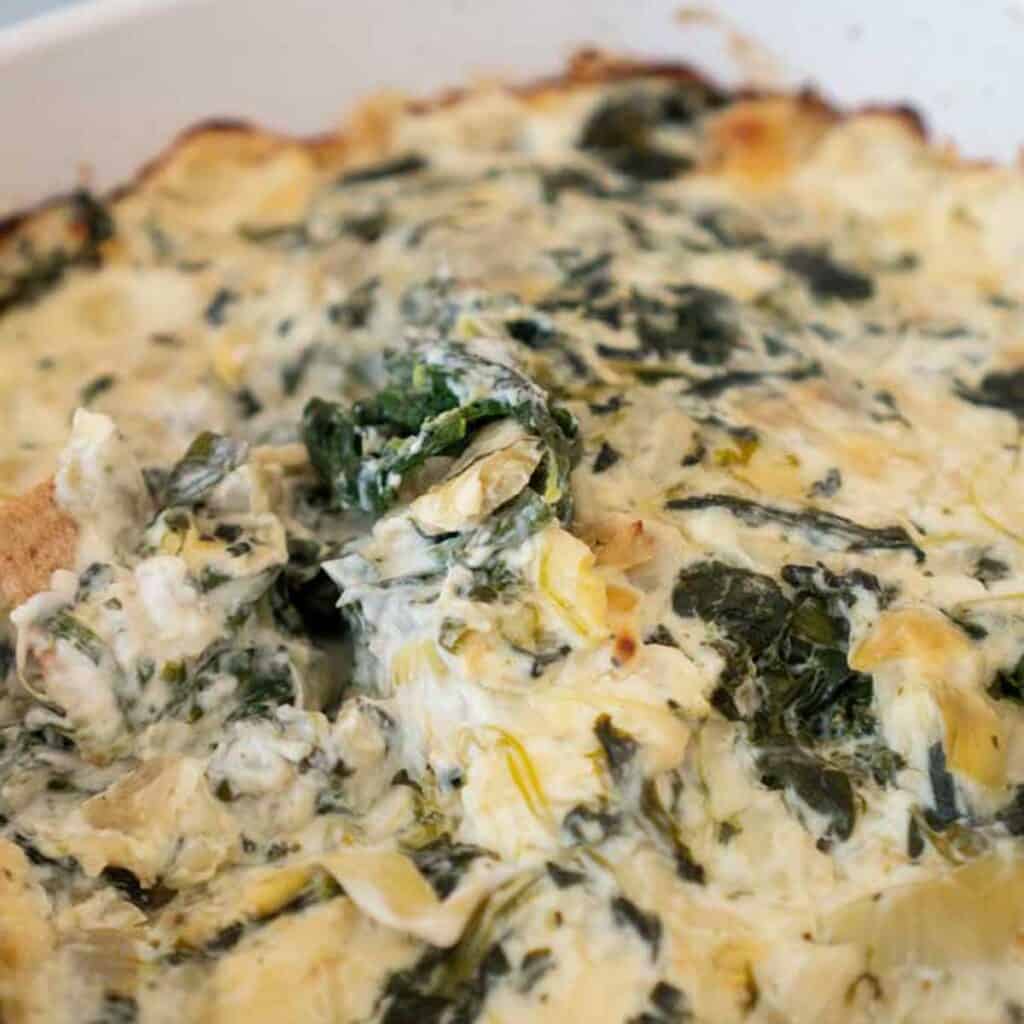 For a twist on the artichoke dip, try this spinach and artichoke dip too. This dip is just as easy and maybe even more delicious. Adding spinach might not make it a healthy appetizer, but a little extra greens in your life certainly won't hurt you, especially when they taste this good! Eat this dip with tortilla chips or corn chips.
Sweet Dips
These delicious dips are like the dessert of your appetizer spread. They'll be a great way to satisfy your sweet tooth after sampling all those savory dips at your NYE party! The fresh flavor of fruit dipped or the rich cookies and crackers in these sweet, decadent, yet totally simple and low-cost dips will be a huge hit! Whether you have a big party or just a family night watching the ball drop, everyone will be happy at the end of the night.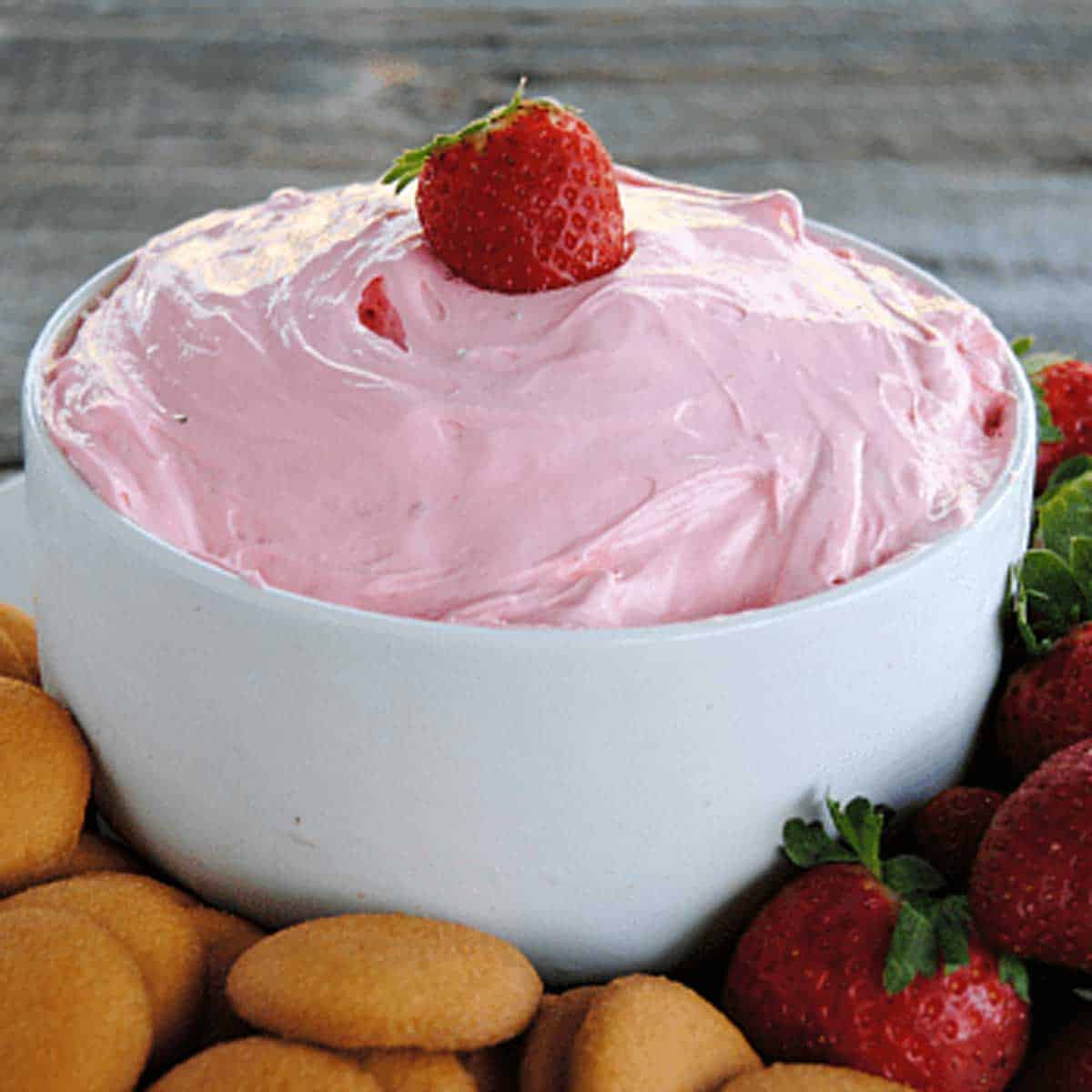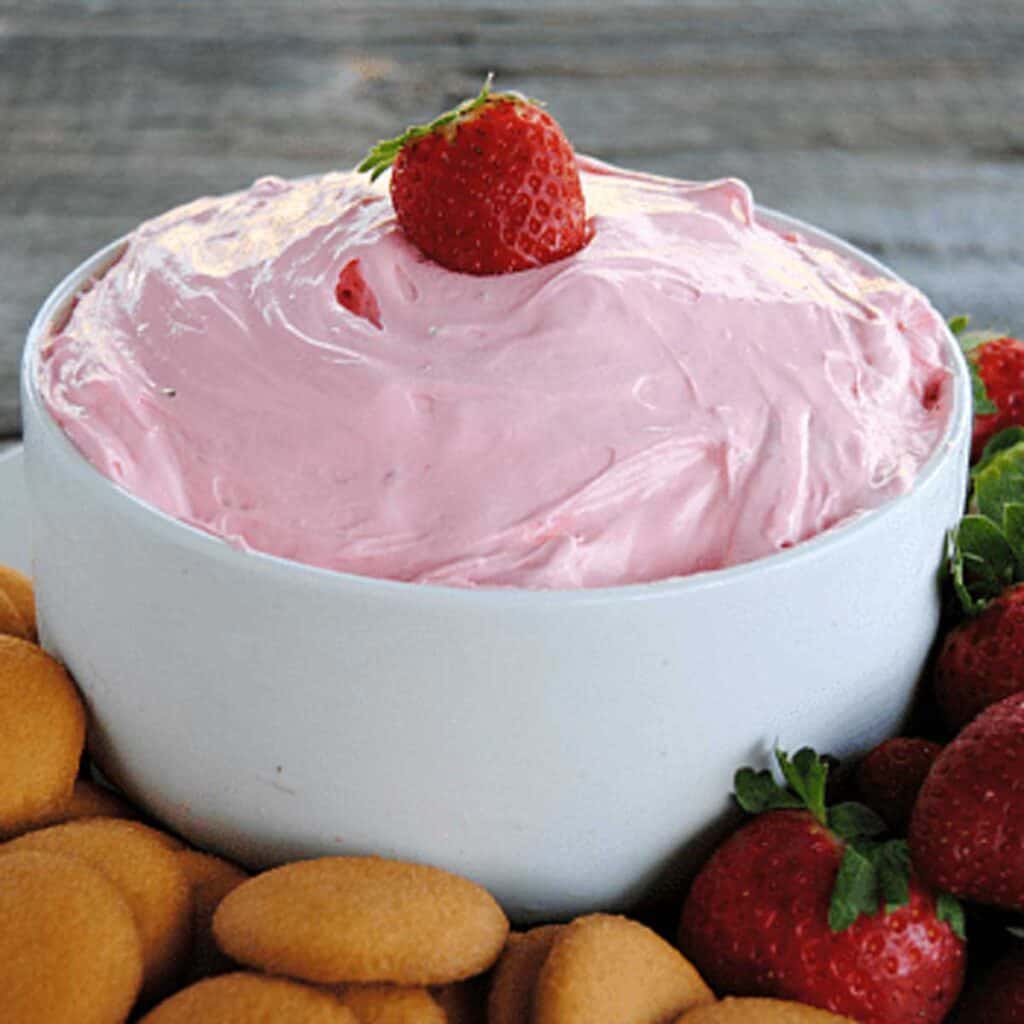 It doesn't get any easier than this sweet treat! Combine strawberry cream cheese and strawberry marshmallow fluff for the perfect holiday season dip. Plus, cold appetizers are easy to make ahead of time, and just pull out to serve right before your get-together starts. Eat this dip with vanilla wafers or even strawberries, slices of honeydew melon, pineapple, or any fruit you love.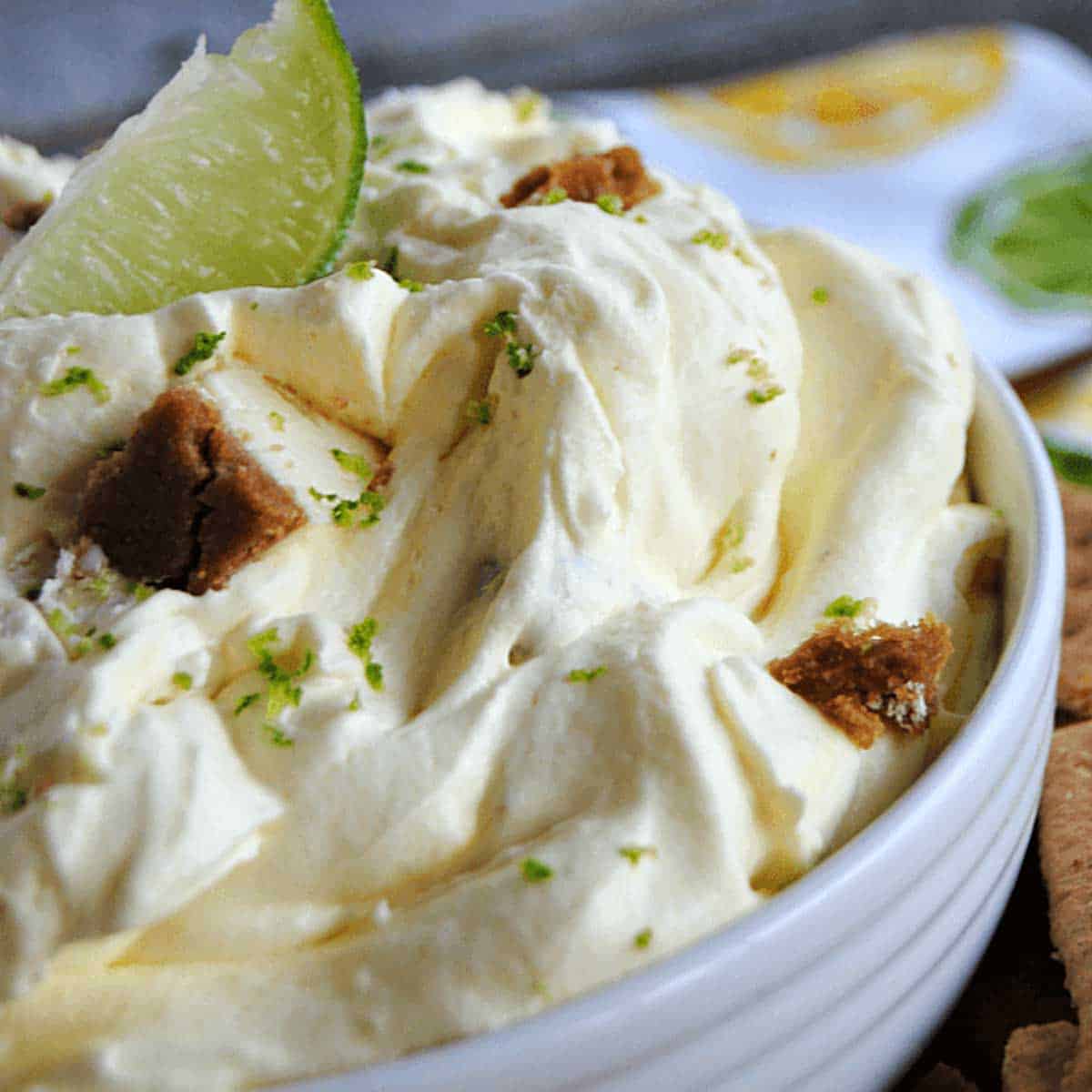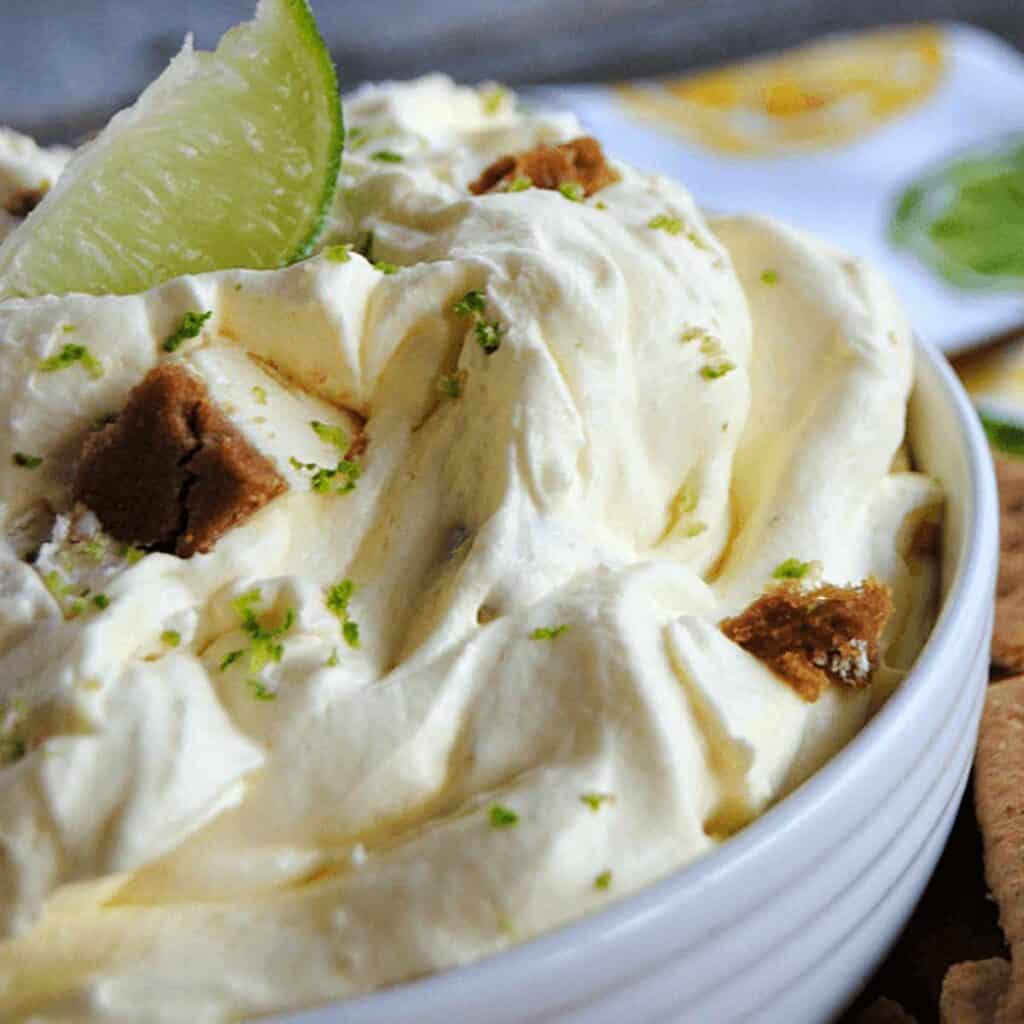 It may be wintertime, but you can bring a tropical flavor to your New Year's Eve celebration with this key lime pie dip! The best part of this dip is that no baking is required. Follow the simple step-by-step instructions and then refrigerate your finished product until party time. Eat this dip with graham crackers or vanilla wafers.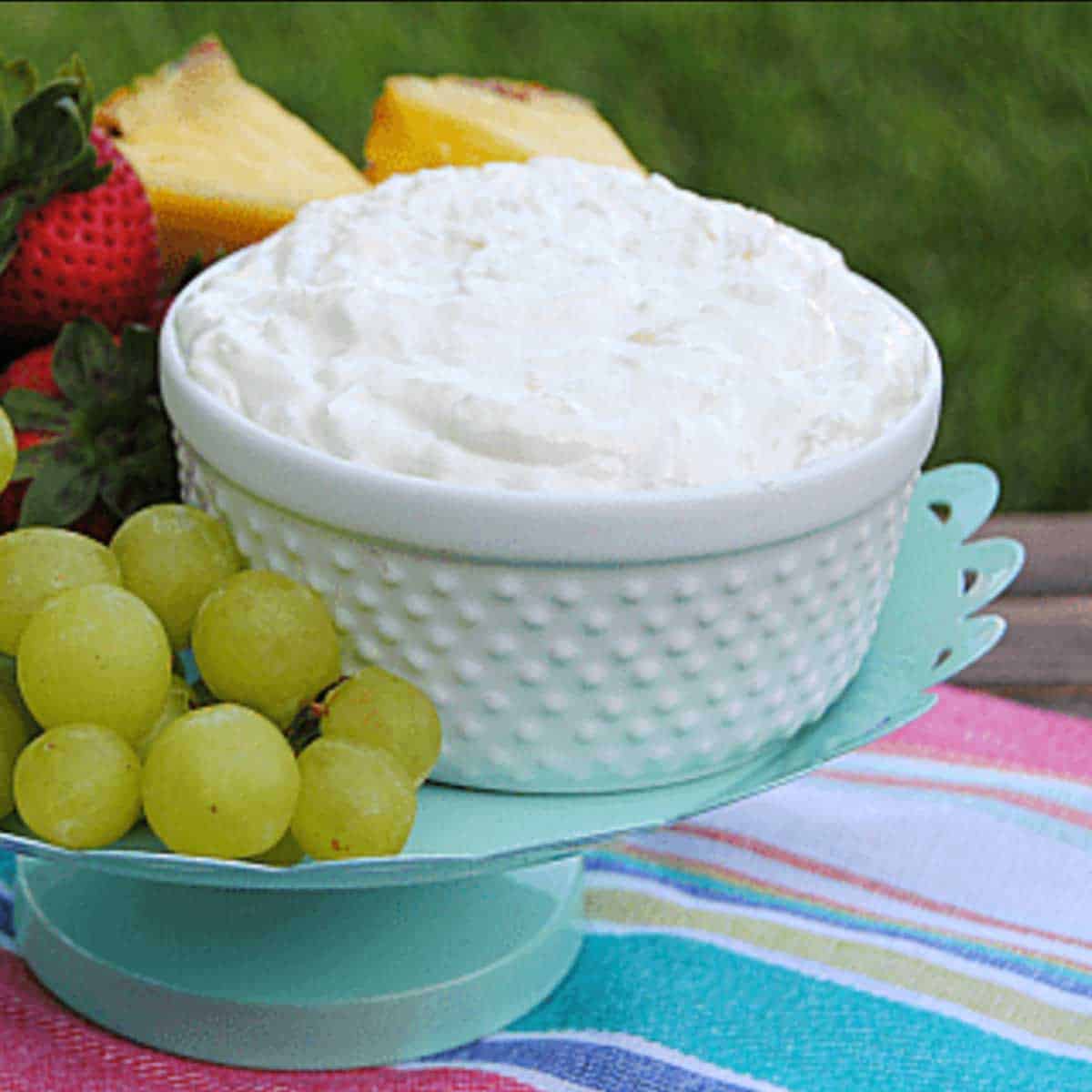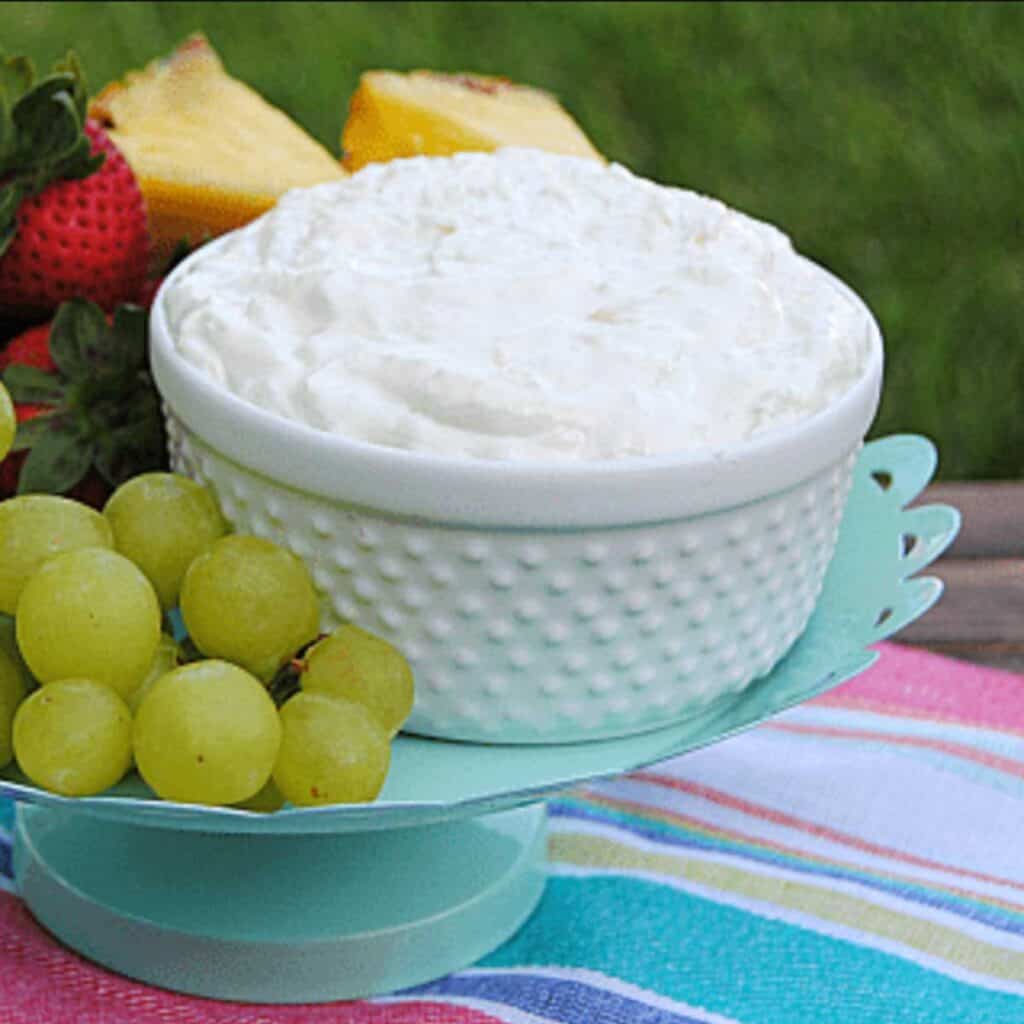 This super easy three-ingredient fruit dip will be a hit with those who love pina colada flavor! That tropical taste pairs great with any fruit or even with crackers, cookies, or brownie bites for dipping.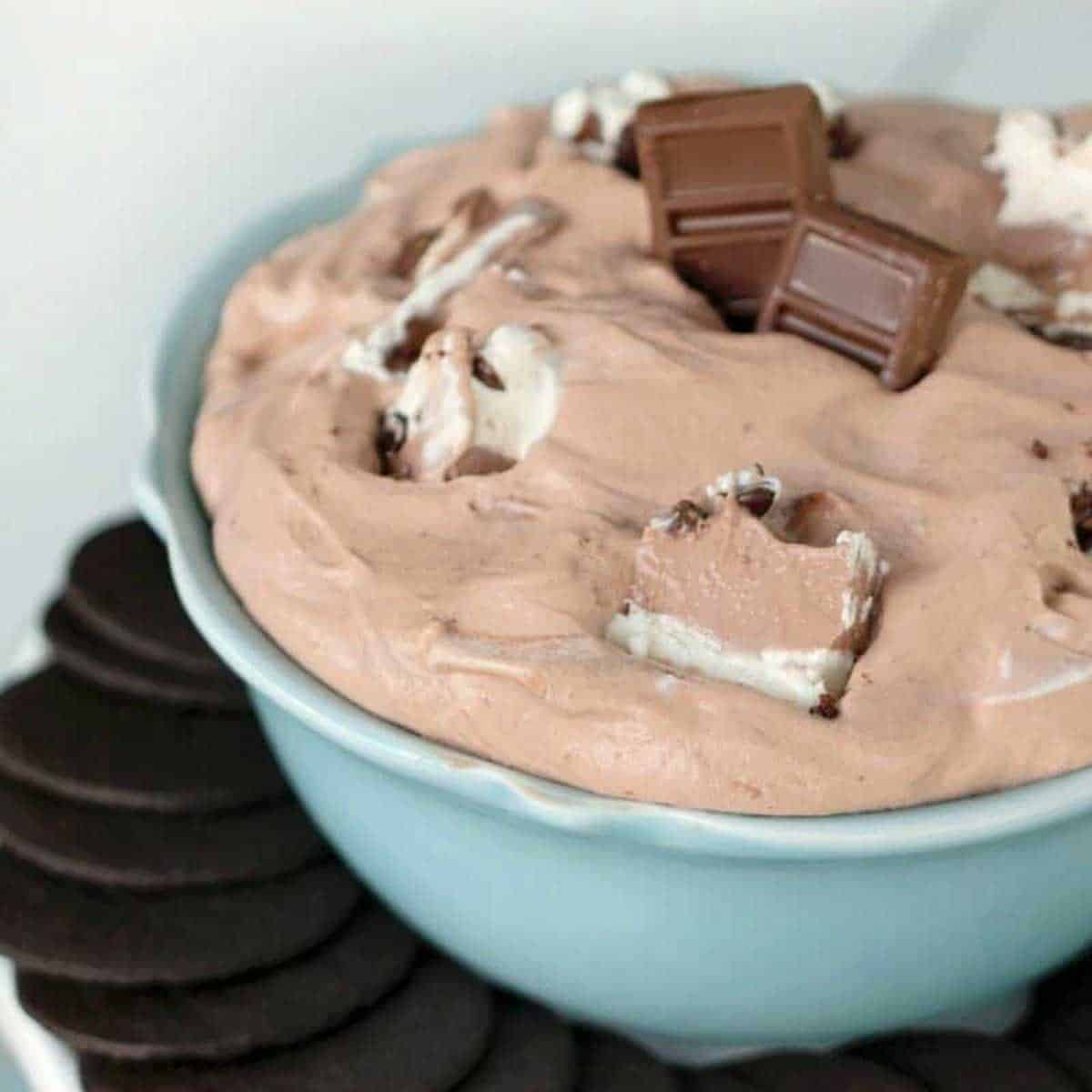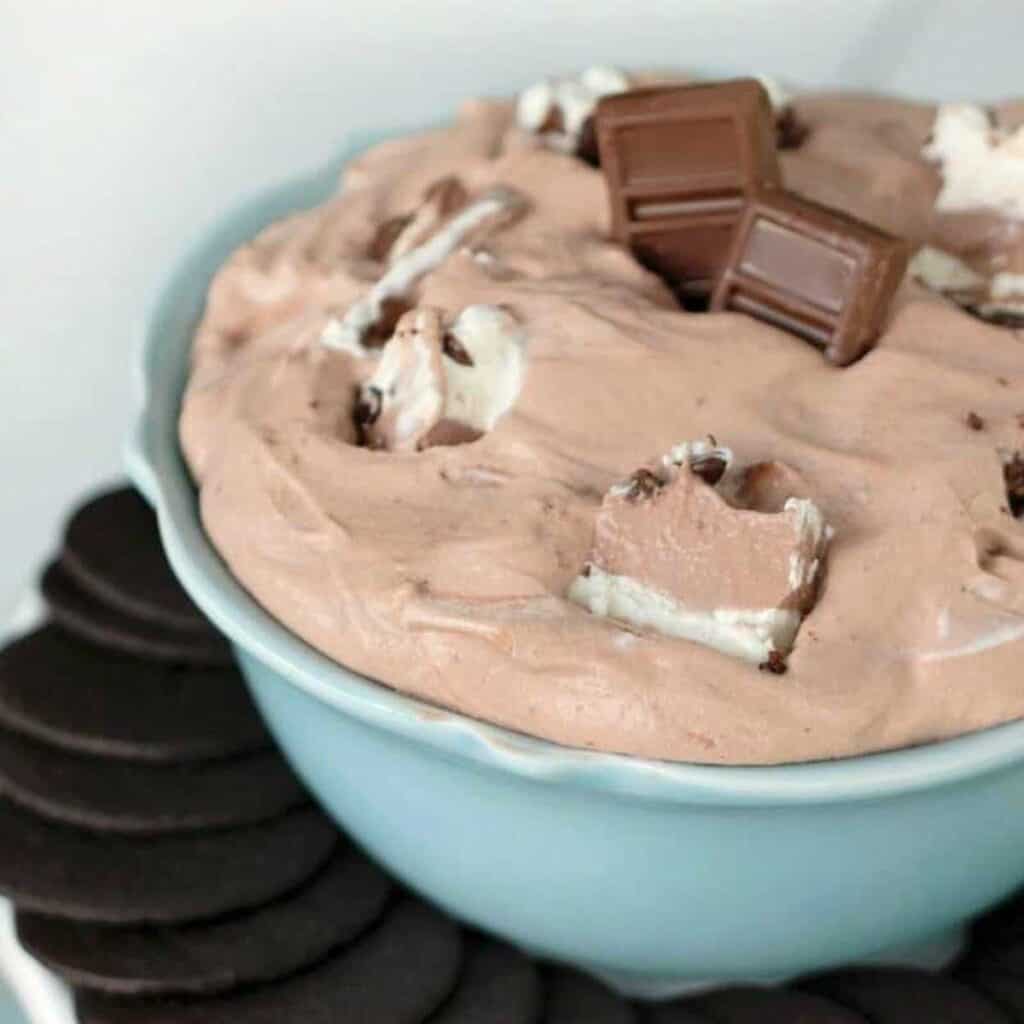 This creamy, chocolaty, rich, and amazing dessert dip will disappear without a trace! So make sure you have more stashed in your refrigerator for the after-party! Serve this with chocolate cookie wafers, little bites of fruit, or even marshmallows for dipping. It will be a huge hit with your guests!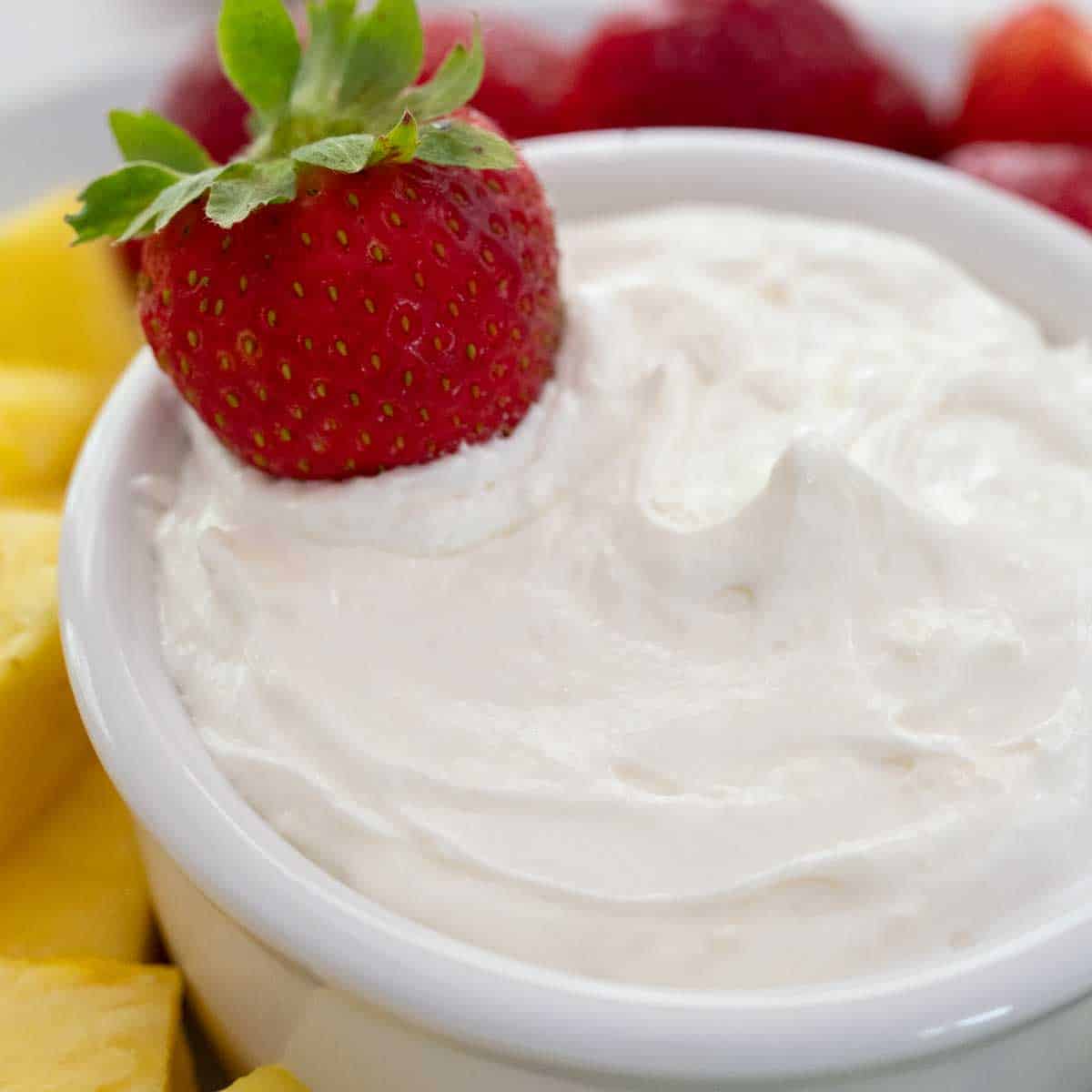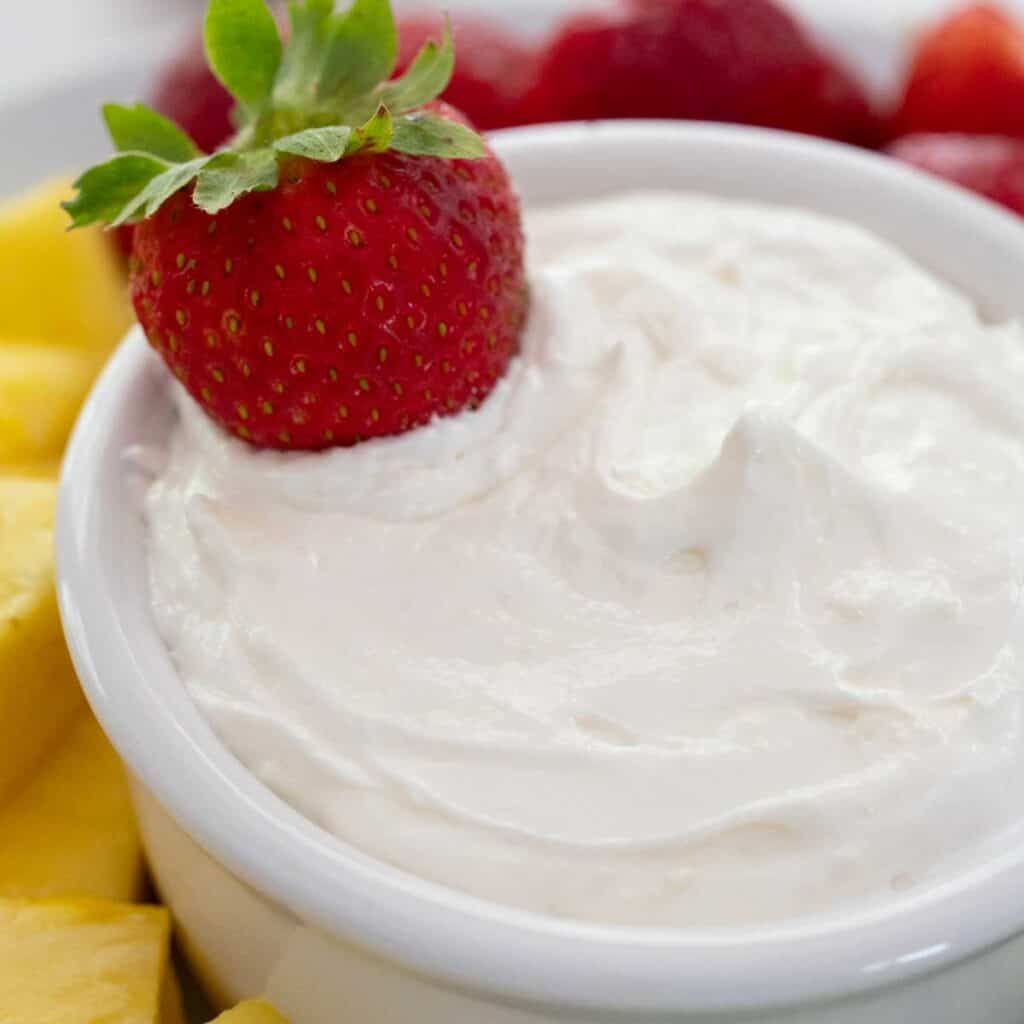 I absolutely love super simple but incredibly delicious recipes like this two-ingredient marshmallow cream cheese fruit dip! This dip is one of the best new year's eve appetizers because it's so low-cost, easy to make in bulk, and takes only 5 minutes to prepare! Serve this with a platter of fresh-cut fruit and some cookies too!