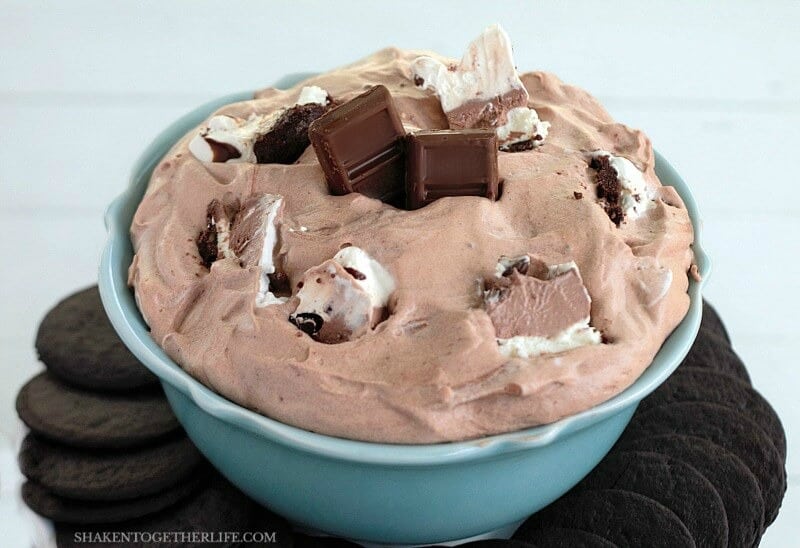 Whooooo boy! April is a pretty big month around our house. We have an anniversary, a birthday and sometimes even Easter decides to make an appearance. Every time I turn around, I feel like we are celebrating something, which makes for a awfully fun month! It also makes for a lot of cake. Now, don't get me wrong. I really like cake. But April is the month that I usually fill my cake quota for the year. So, I decided to take quick cake hiatus and dive head first into pie with a decadent (but definitely EASY) dessert dip!
Chocolate Cream Pie Dip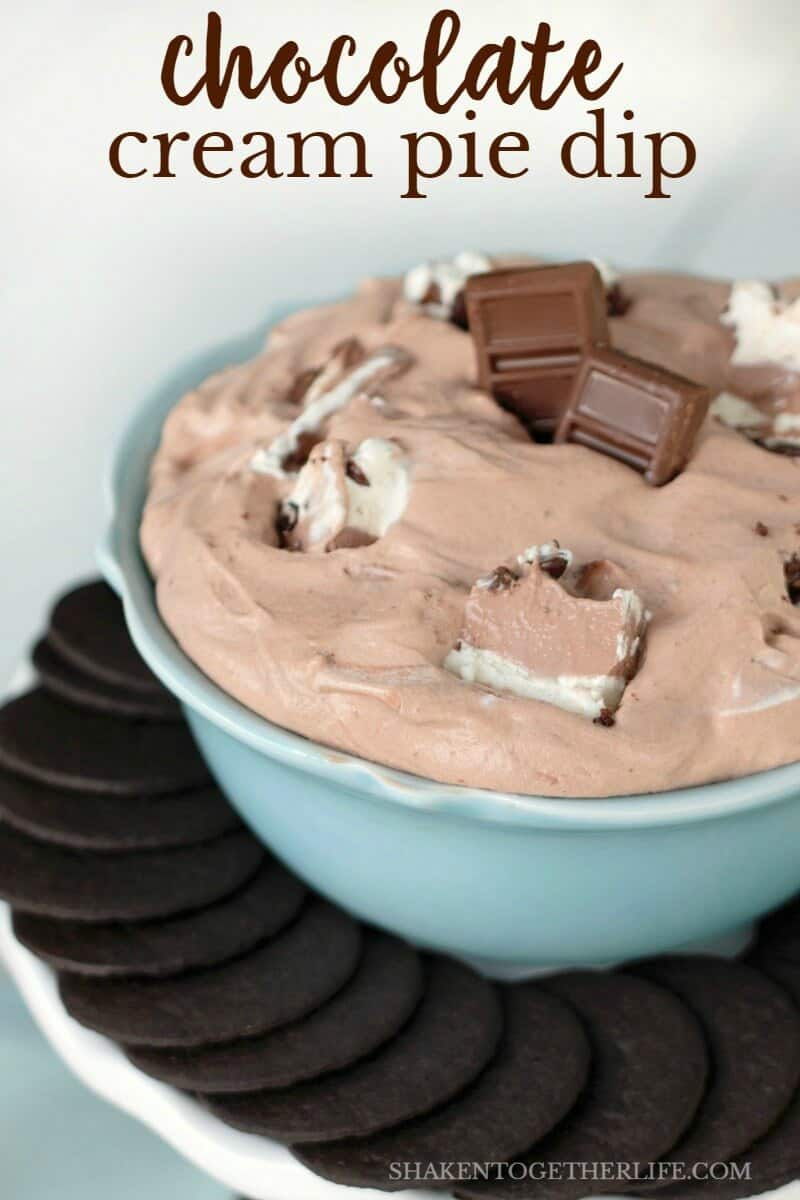 There is nothing better than being able to put together a quick dessert – with chocolate! and pie! – in minutes. So if you also find yourself celebrating all the things in April, tuck a few Edwards pies in your freezer and stock a few pantry basics and you can put on your party hat in no time!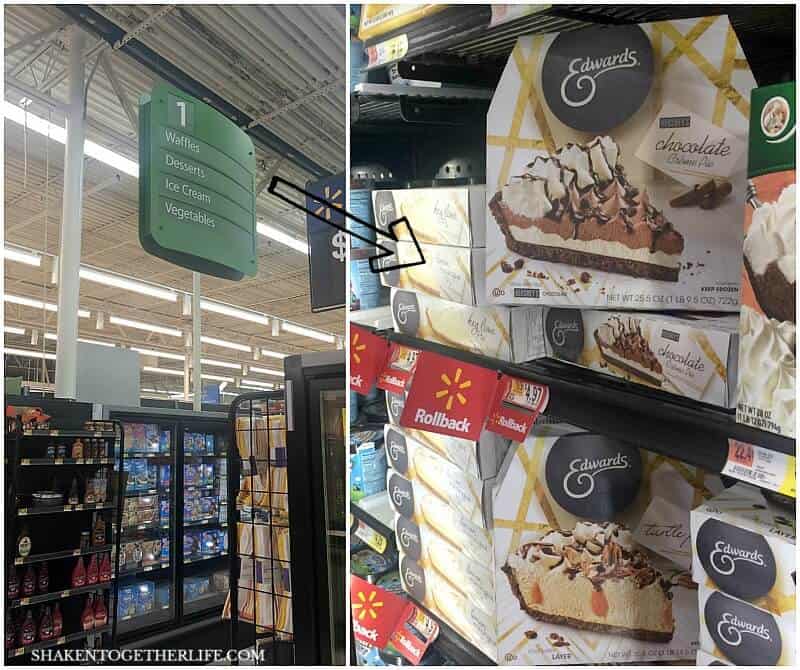 P.S. That Edwards Turtle Crème Pie lasted about 2.5 seconds once my hubby and boys got a hold of it 😉
But now, ladies and gentleman, feast your eyes on this beauty! A glorious Edwards Hershey Crème Pie!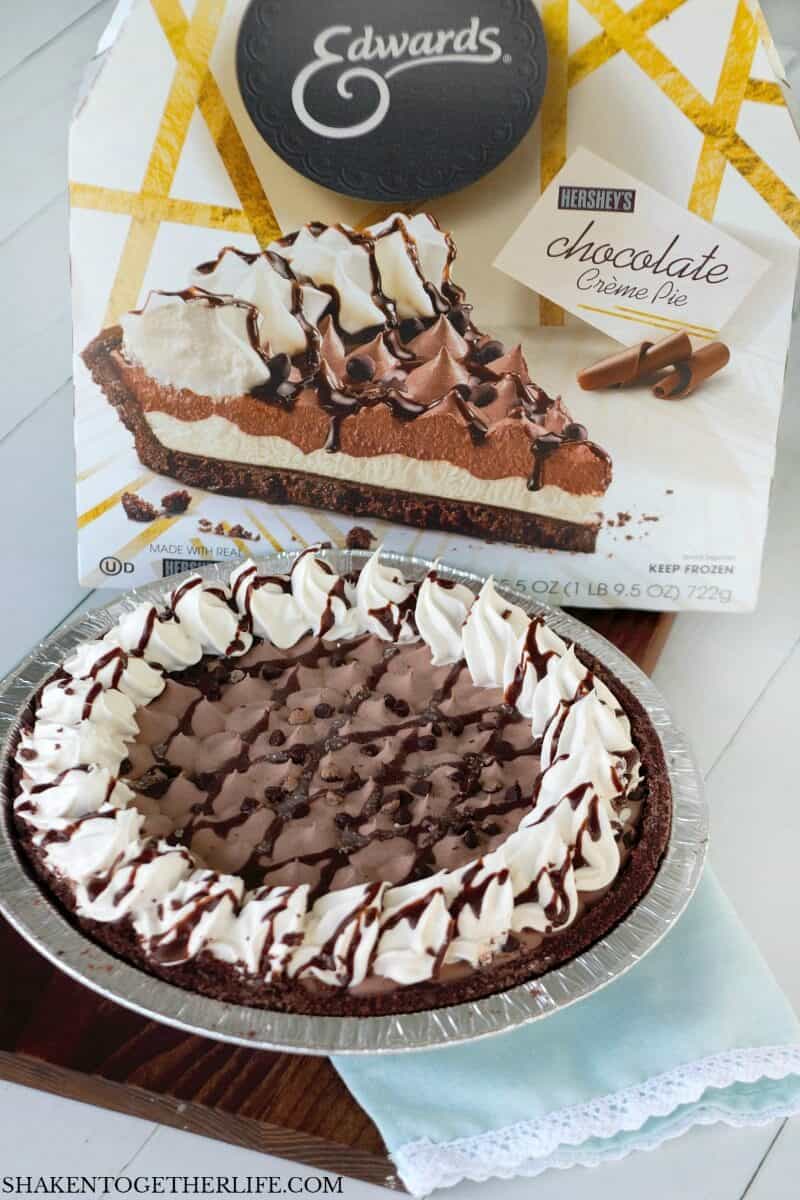 Chocolate cookie crust. A sweet cream layer. A chocolate crème layer. Perfectly piped whipped cream. Mini chocolate chips. AND chocolate drizzle. Now can you see why this pie was destined for Chocolate Cream Pie Dip greatness?!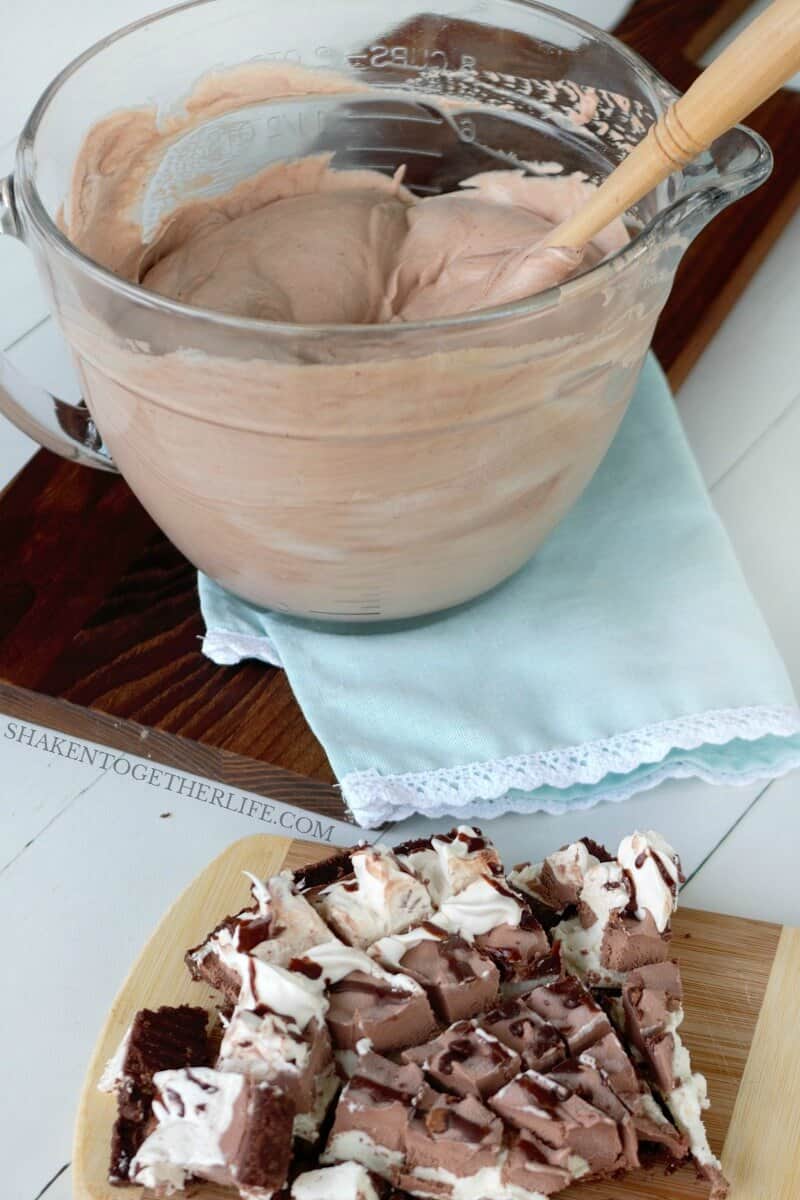 Now, you may remember this tart and tangy Key Lime Pie Dip I made a while back. This dessert dip is based on the same recipe but is chocolate, chocolate and more chocolate! Once you mix up the 3 ingredient chocolate dip base, two entire slices of this glorious pie are chopped up and gently stirred in.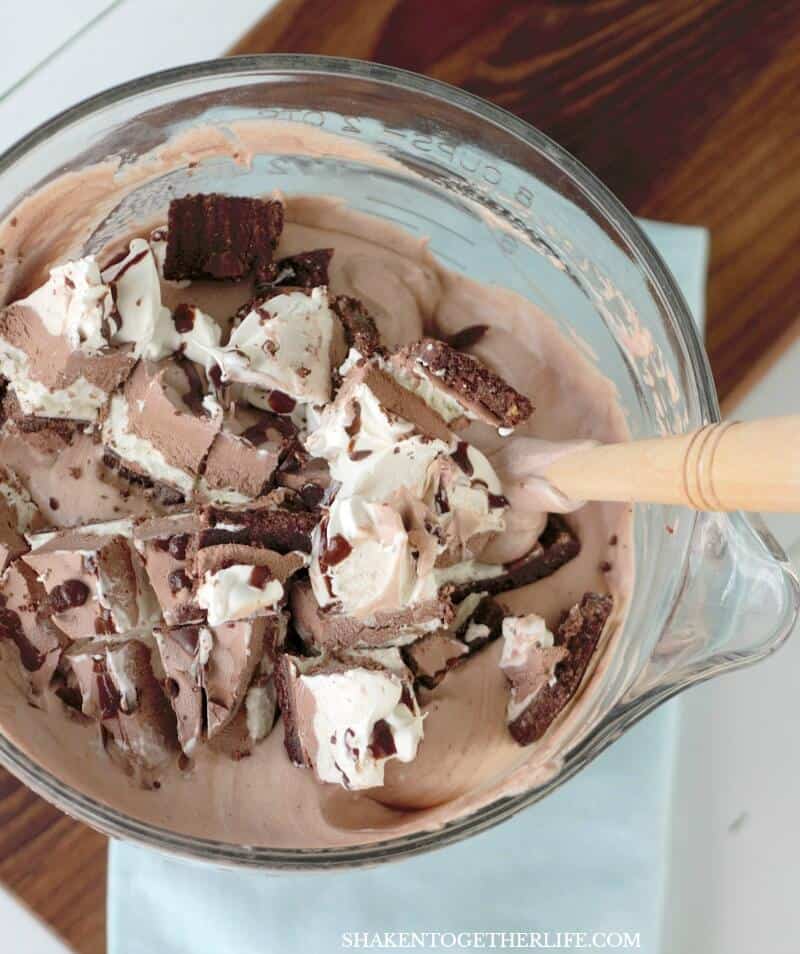 Almost every bite of this dessert dip will have a bit of crunchy cookie crust, a burst of chocolate crème, a smooth swirl of sweet cream, the snap of a mini chocolate chip or if you are lucky, all of the above! I served this dip with thin, dark chocolate wafer cookies and salty pretzel twists. You could also use chocolate graham crackers, shortbread cookies or even halved strawberries. Sweet or salty, take your pick!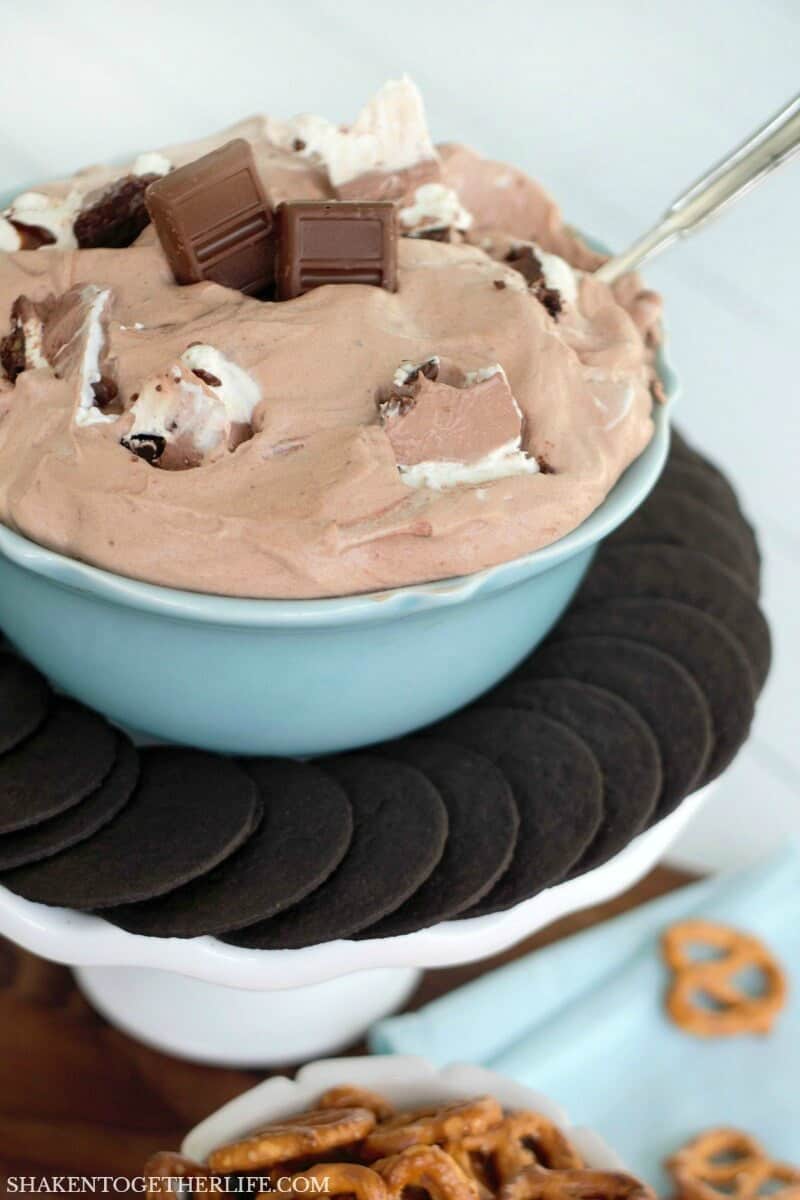 Print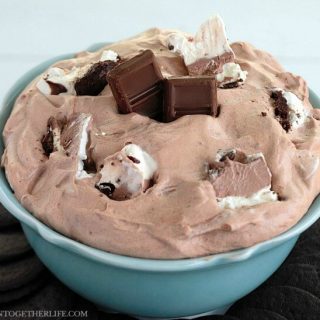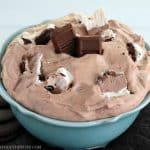 Chocolate Cream Pie Dip
---
One Edwards® Hershey Crème Pie
One small box of instant chocolate pudding mix

One cup

of cold milk

8 oz

.of thawed whipped topping
Your choice of dippers: chocolate wafer cookies (chocolate graham crackers, pretzels)
---
Instructions
Remove pie from freezer and allow to thaw about 5 minutes.
While the pie is thawing, mix up the base for the dip.
Whisk together milk and pudding mix.
Allow pudding mixture to set for a minute or so.
Fold in thawed whipped topping – mix just until pudding mixture and whipped topping are combined.
Cut two slices (¼) of the pie into bite sized pieces.
Gently fold the pieces of pie into the dip.
Spoon dip into serving bowl.
Serve with chocolate wafer cookies, chocolate graham crackers or pretzels.
---
Have you ever seen something so delicious?! Forget cake, let them eat PIE!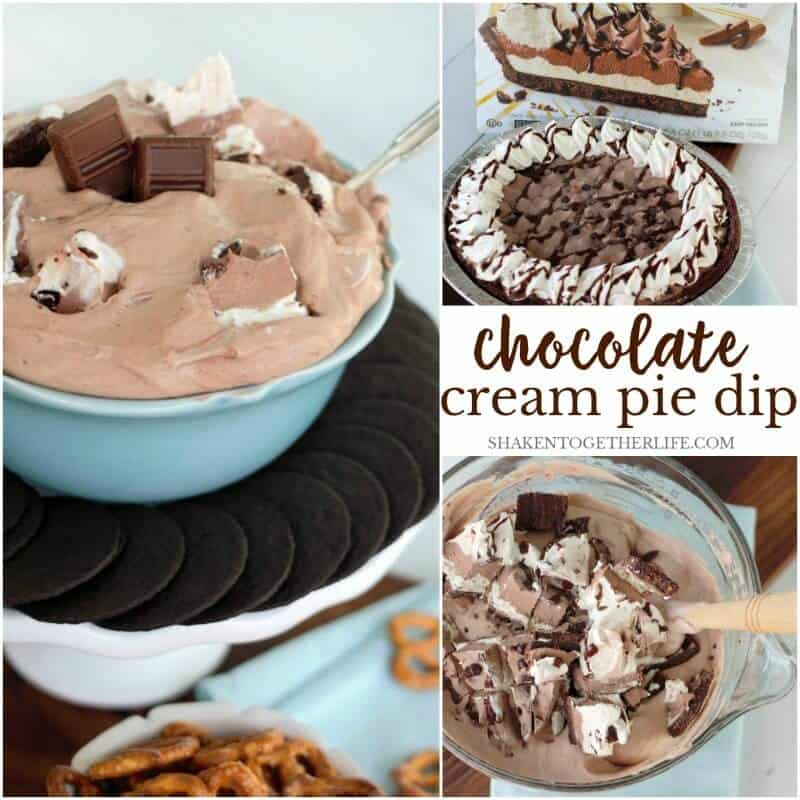 With Edwards pies and a dessert dip like this at your fingertips, you can celebrate a win at work, that almost home run or the fact that you made it through all three parent/teacher conferences relatively unscathed.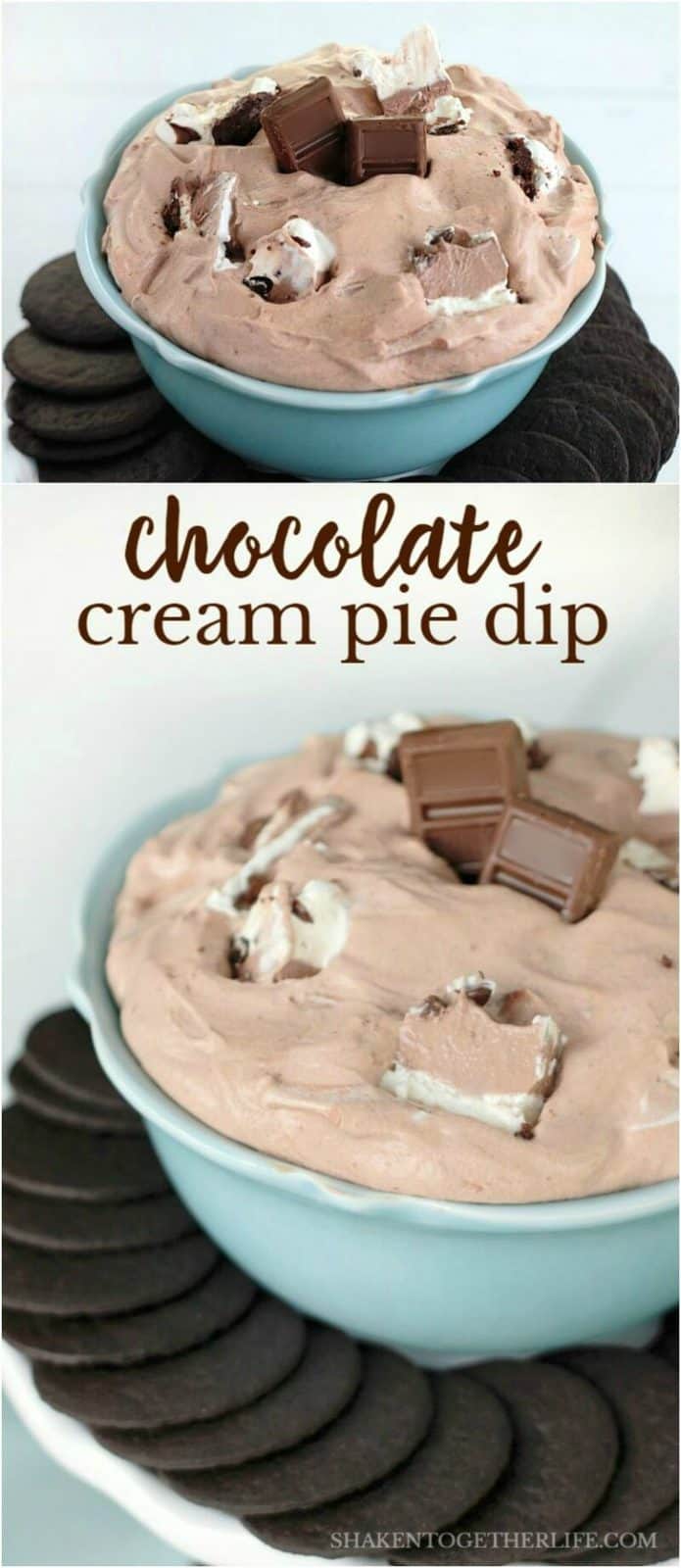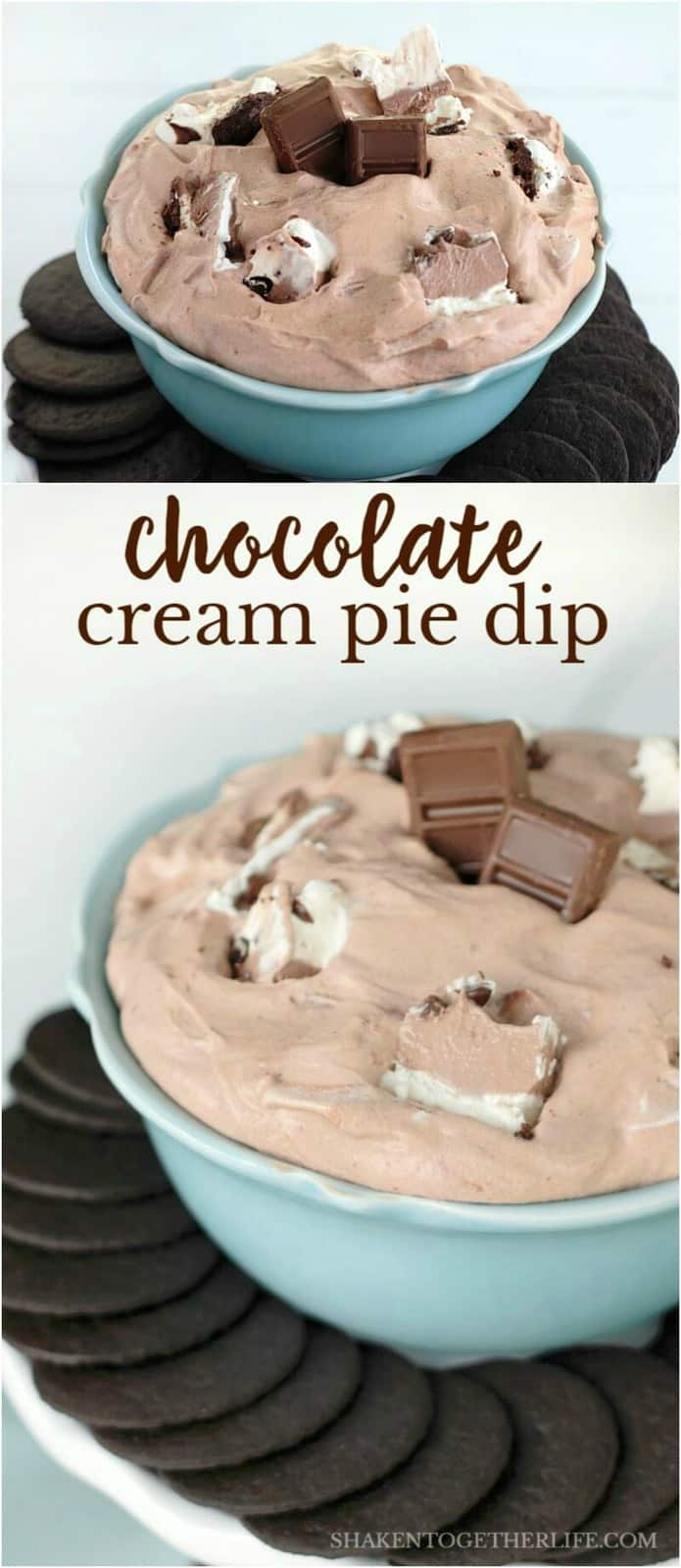 What Edwards pie + pudding dip combo will you try next?
Lemon pudding + Strawberry Crème Pie?
Butterscotch pudding + Turtle Crème Pie?
Vanilla pudding + Vanilla Caramel Crème Pie?
The pie possibilities are pretty much endless. And believe me, no one is complaining!