Though the calendar and my craft table are telling me it is almost Fall, it is still hot, hot, hot in Florida!  On any given day, our fridge is filled with pitchers of lemonade, sweet tea (Southern girl!), various fruit juices, ice cold water ... we are nothing if not hydrated!  And tucked at the very back of the fridge, I may have stashed my absolute favorite refreshing drink, which just happens to be my twist on a Starbucks favorite: Passion Tea with a twist!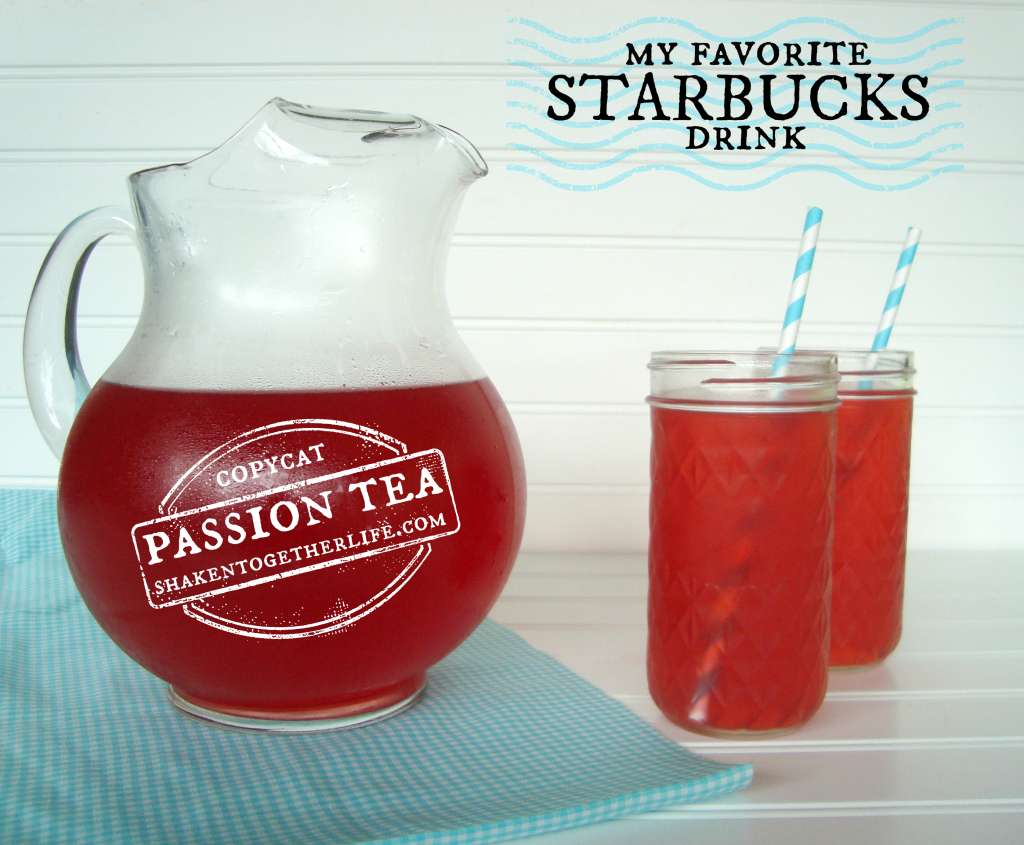 Doesn't it look refreshing?!  I just discovered Tazo Passion Tea and it is my go to - hot or cold!  Now, this is not your traditional black tea.  My boys were on the fence about it (good, because that tea is MINE all mine, ha ha!) and I think that was because of the slightly floral flavors from the hibiscus and rose.  BUT it also has a yummy fruity quality from the orange and passion fruit.  So so, good!
Quick confession before I share this super easy recipe for my Starbucks copycat drink: Ordering at Starbucks totally stresses me out!!  Anybody else?!  I know it's just because I don't know the Starbucks lingo, but I get all panicky when I'm next in line!  So one afternoon, the Starbucks in my Target was slow and I decided to conquer this fear.  Since more than a few cups of coffee makes me a little too hyped up, I wanted a cold non-coffee drink.  So, I bravely asked the barista for her recommendation. She shared a little secret.  She made me a passion tea lemonade with apple juice - or was it a passion tea apple juice with lemonade?  Either way, it was unbelievably delicious and now you can make it at home, too!!
Print My Favorite Starbucks Copycat Drink ~ Passion Tea with a Twist!
---
Unsweeted Passion Tea - brewed strong (details below)
Lemonade - homemade or from a drink mix
Apple Juice
---
Instructions
Passion Tea
Add 3 Tazo Passion Tea bags to four cups boiling water and allow to steep until the tea is dark red in color and very fragrant.
Allow to cool.
Mix together equal parts unsweetened passion tea, lemonade and apple juice. Chill and serve over ice.
---
Notes
I used Crystal Light lemonade and light apple juice to keep this drink a little lighter on calories and it was DELICIOUS!
Okay, so this is my favorite Starbucks copycat drink ... do you put a twist on a coffee house favorite?  Please share it - I'd love to give it a try!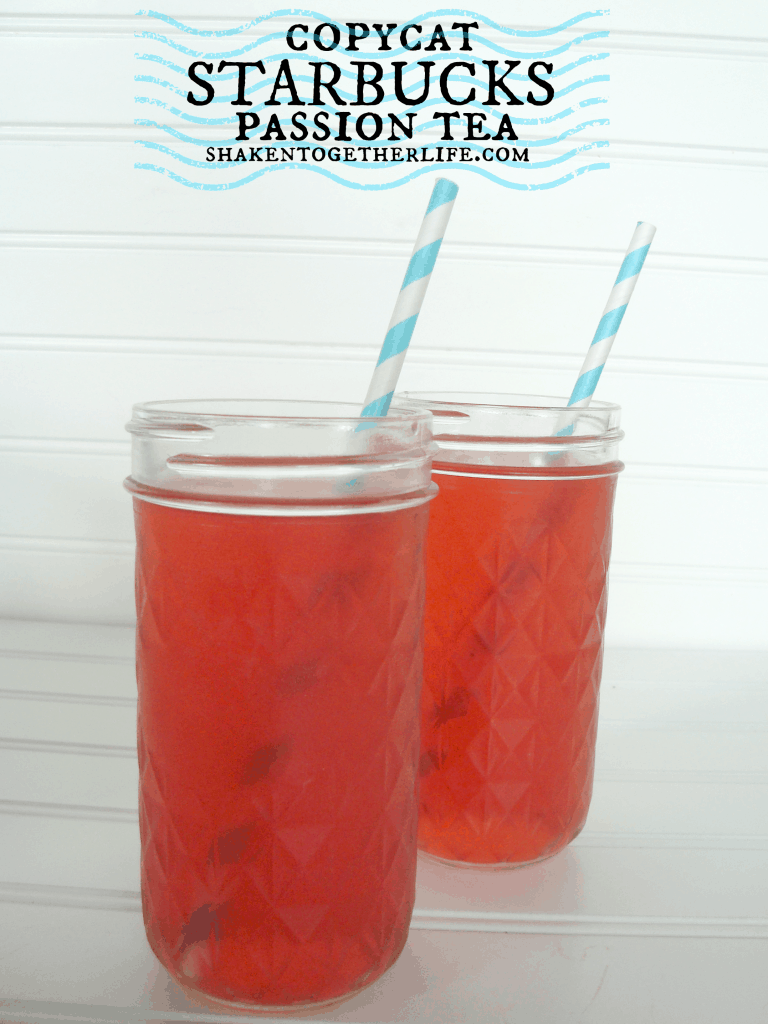 Cheers!!  Here are a few more of my favorite drinks:
Find tons of inspiration on my Drink up! Pinterest board
This post may be shared at these awesome link parties: