Bright and bubbly, these Ruby Red Grapefruit Mimosas will be the life of the party! This easy 2 ingredient cocktail recipe is perfect for pool parties, a day with the girls or for mid-morning brunch!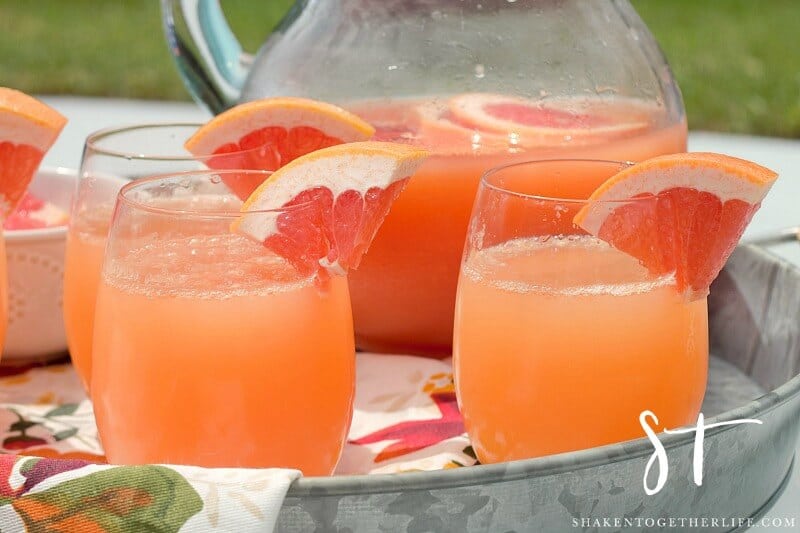 August is a pretty momentous month around our house. In Florida, it means back to school for my boys. (I'm still in a wee bit of denial that I have two high schoolers this year – eek!) It is also my birthday month!! Insert confetti, jazz hands and all manner of fun things … I seriously LOVE birthdays! I have recently realized that National Prosecco Day also falls in August. Coincidence?! I think not 😉 In light of all the fun August has to offer, I think we should cue the celebration and a round of these pretty pinkish cocktails:
Ruby Red Grapefruit Mimosas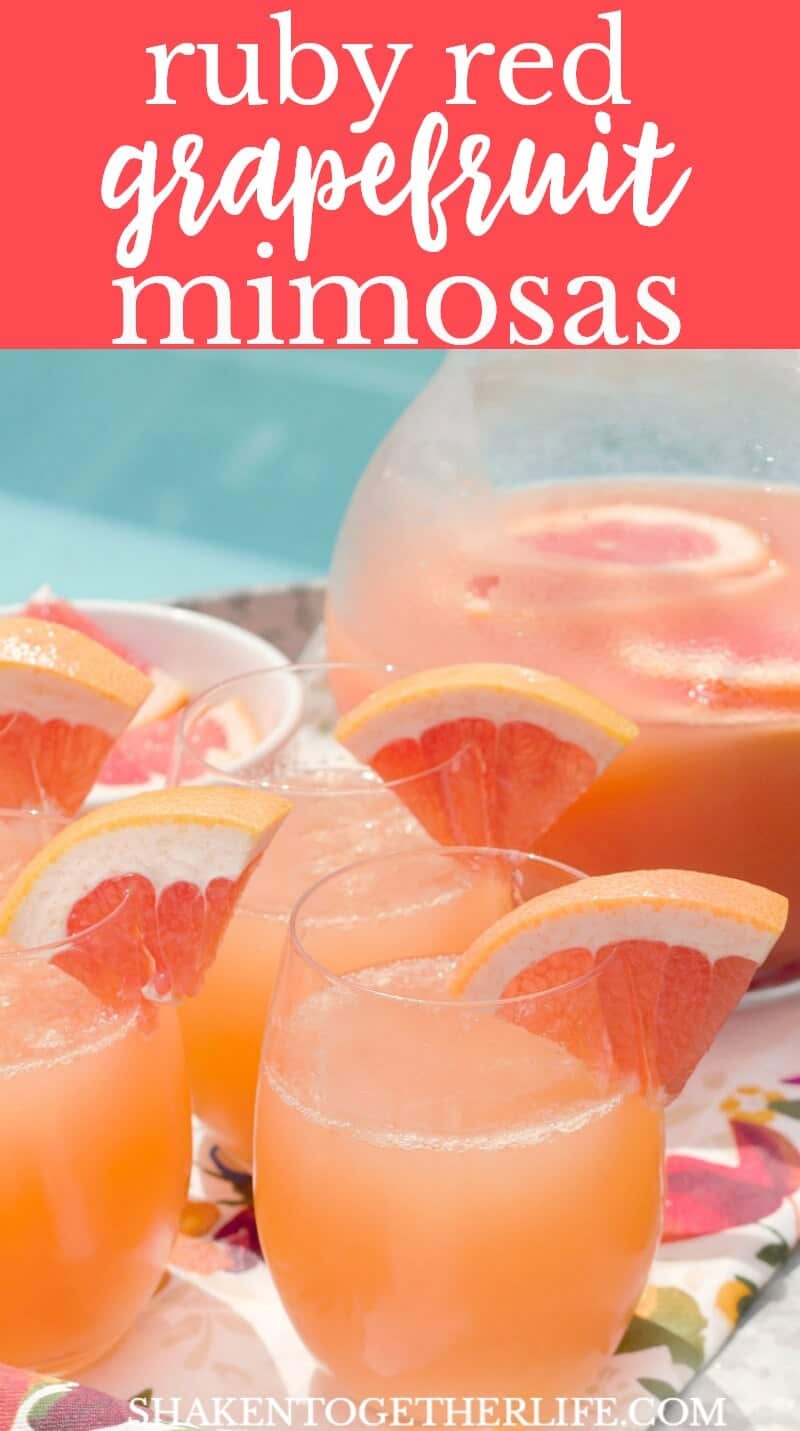 A mimosa is a cocktail that is a blend of citrus juice and sparkling wine. More often than not, mimosas are made with orange juice, which is both delicious and a little expected. These Ruby Red Grapefruit Mimosas aren't just any ol' mimosas. These mimosas have big fizz, big flavor and big color! BUT, with only 2 ingredients (3 if you count the optional but oh-so-pretty grapefruit garnishes), they are easy to serve by the pitcher or the glass:
Ruby red grapefruit juice
Prosecco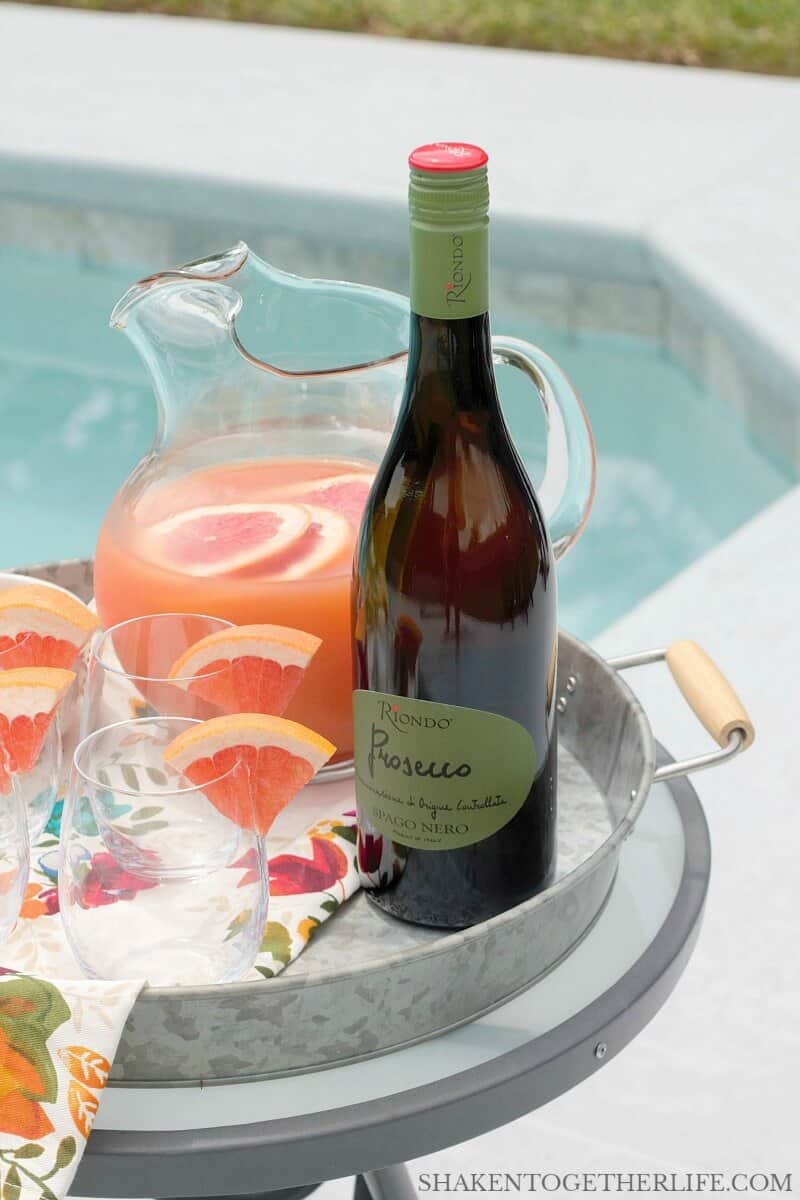 To serve these mimosas, I poured ruby red grapefruit juice in a pitcher and added frozen slices of ruby red grapefruit. The frozen slices keep the juice cold without diluting the sweet, slightly bitter flavor.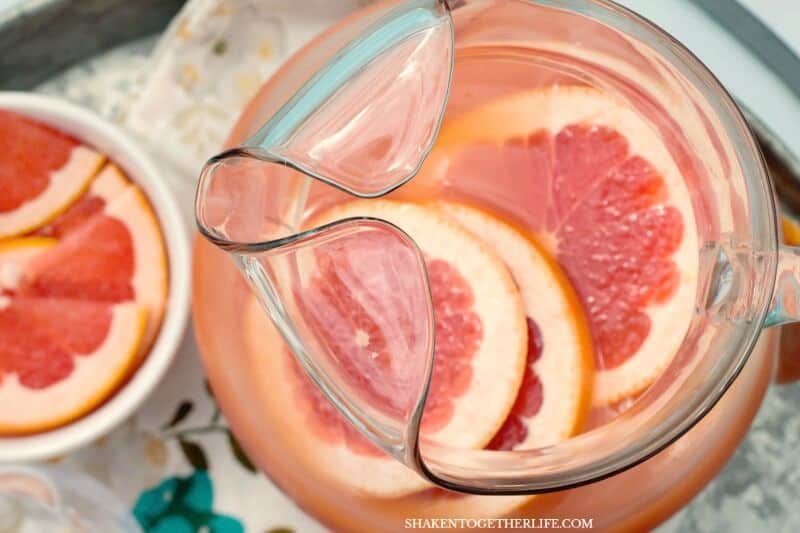 Next up is the Prosecco. Oh, sweet, bubbly glorious Prosecco. The Italian answer to sparkling wine. Affordable. Approachable. Slightly sweet, effervescent and the perfect way to be Italian for the Summer. Or at least brunch 😉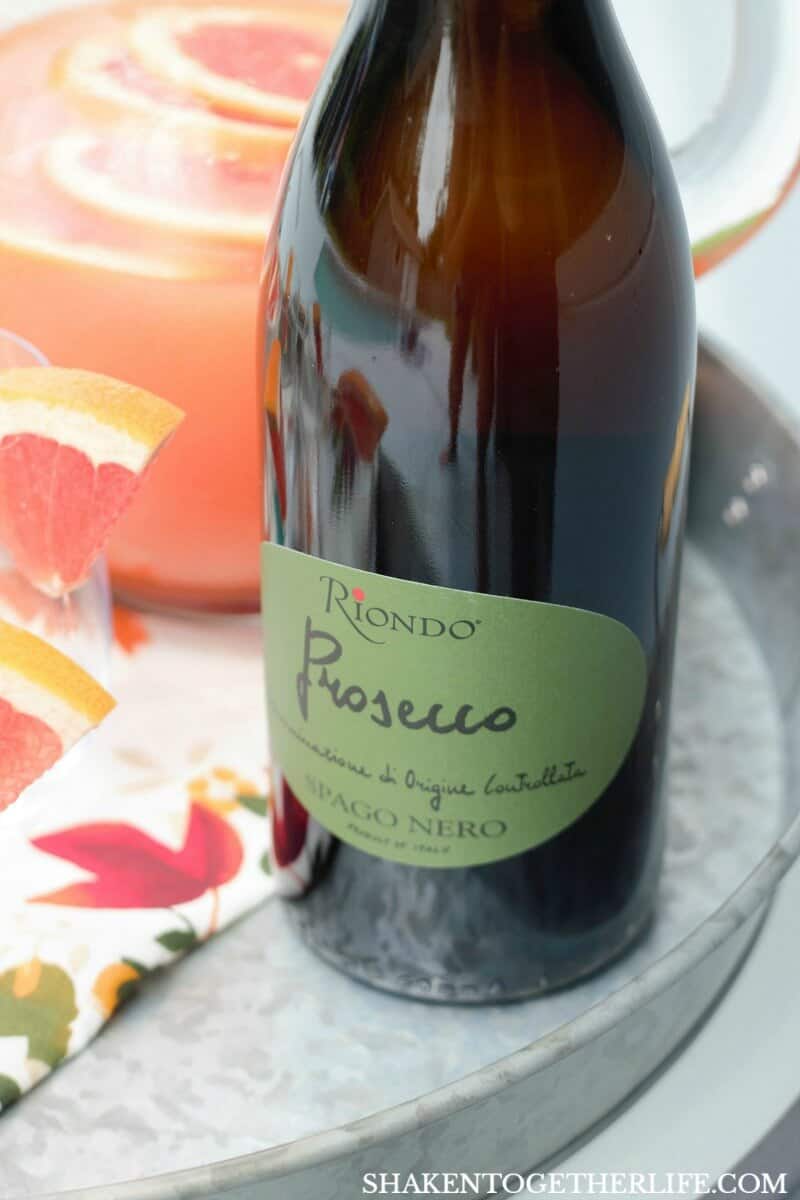 For this simple but stylish cocktail, garnish a glass with a grapefruit wedge. Summer is laid back, so don't panic if you don't have flutes to serve these in … stemless wine glasses work just as well. Add one part ruby red grapefruit juice to one part Prosecco.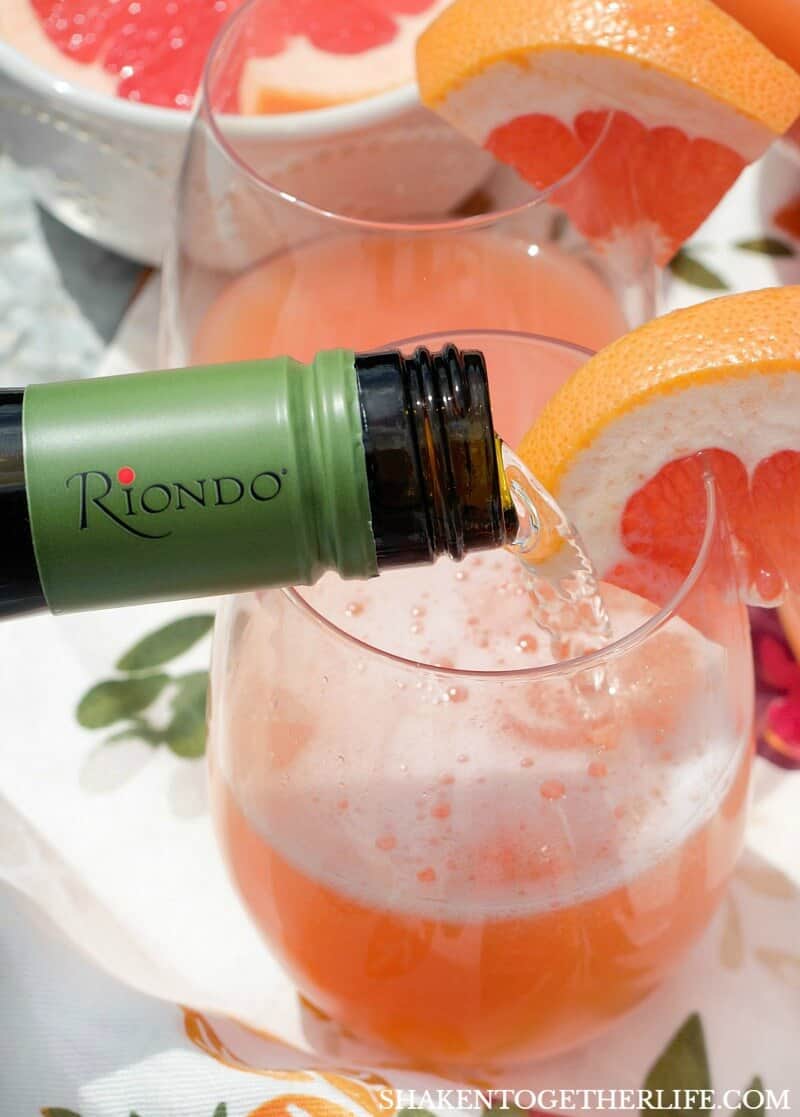 Voila! Summer is served and the living is easy!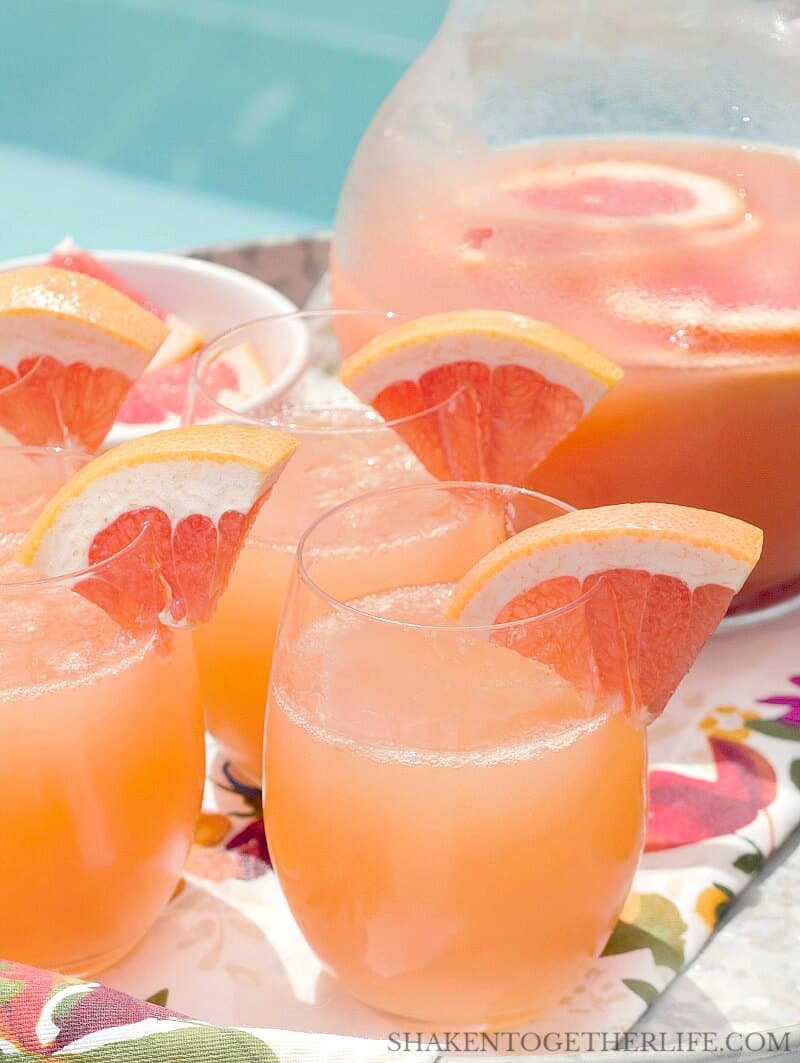 I honestly can't get over the color of these Ruby Red Grapefruit Mimosas. And get a load of those bubbles!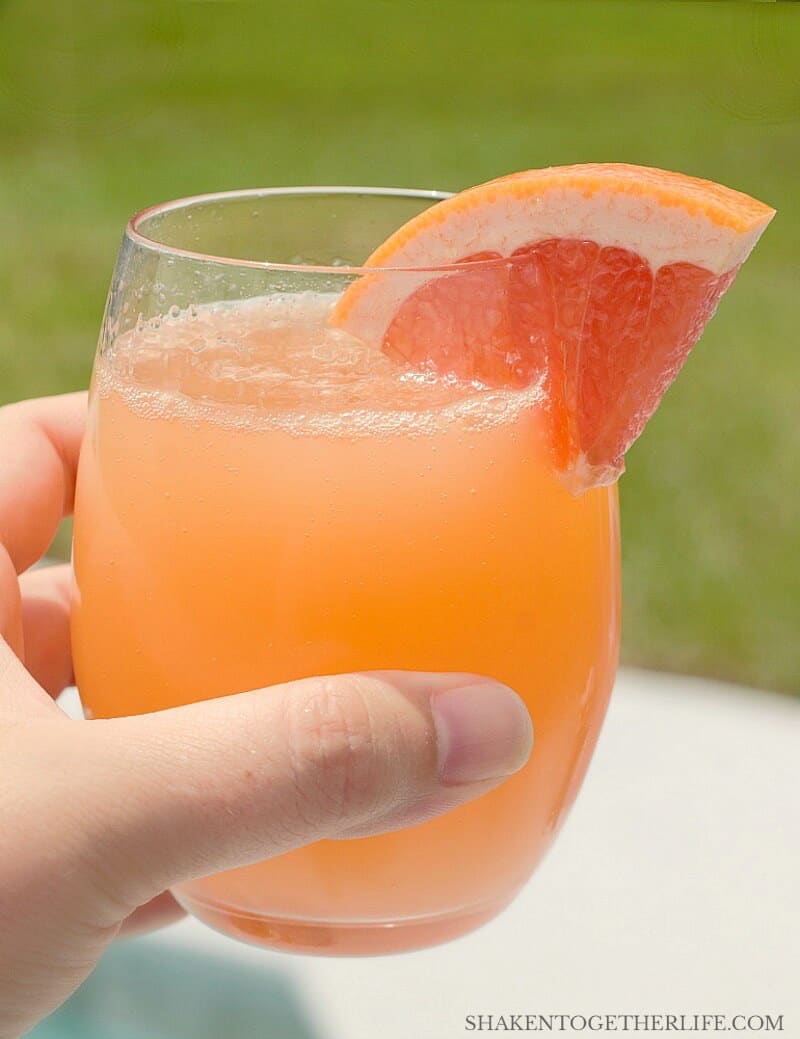 Print Ruby Red Grapefruit Mimosas
---
Ingredients
Ruby red grapefruit juice (chilled)
Riondo Prosecco (chilled)
One ruby red grapefruit (optional)
---
Instructions
If using the grapefruit, cut half of the grapefruit into slices and freeze.
Cut the other half of the grapefruit into wedges to garnish the glasses.
Pour grapefruit juice into a pitcher and keep chilled with frozen grapefruit slices.
Garnish each glass with a grapefruit wedge.
For each Ruby Red Grapefruit Mimosa, add one part grapefruit juice to one part Prosecco to each glass, sip and enjoy!
---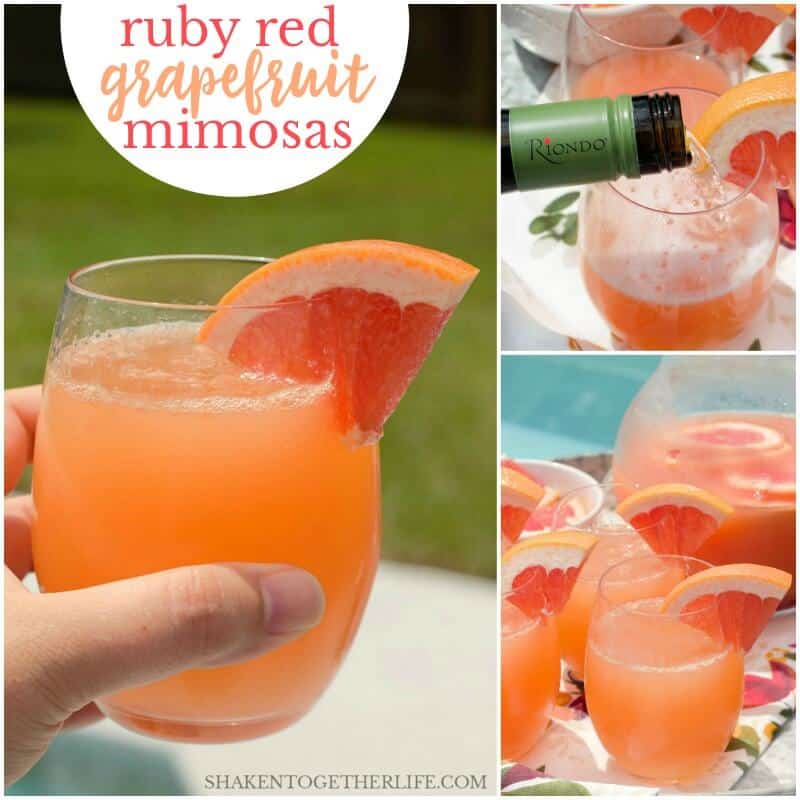 Feel free to add a splash of vodka, grapefruit liqueur, orange liqueur or even fresh mint for a twist on these refreshing, bubbly Ruby Red Grapefruit Mimosas!