Get rid of winter dry skin and leave it feeling Spring soft with an easy DIY lemon mint sugar scrub! Sugar sloughs away dry skin & coconut oil moisturizes!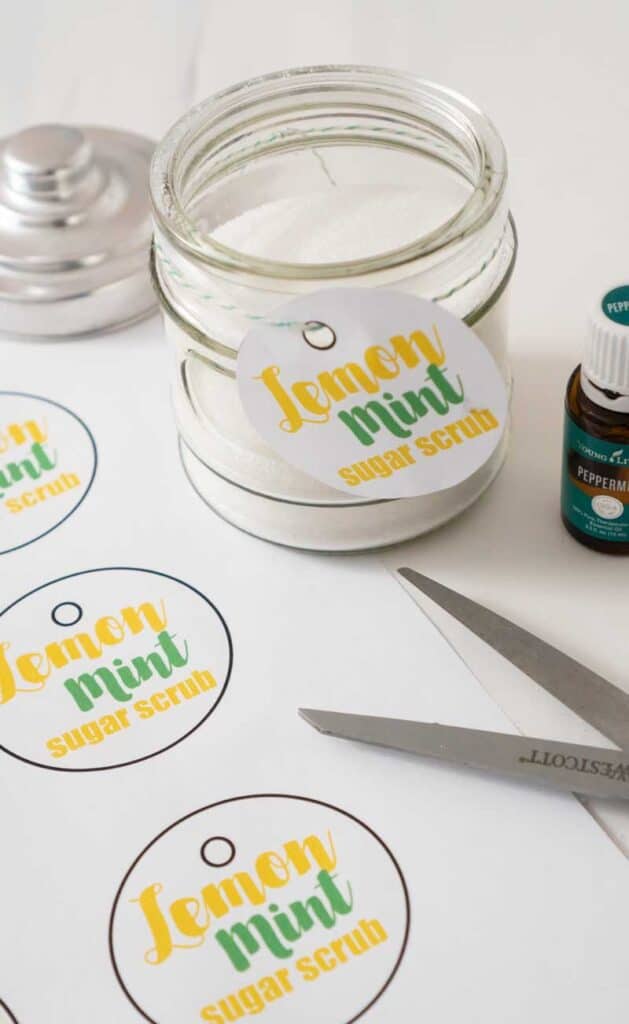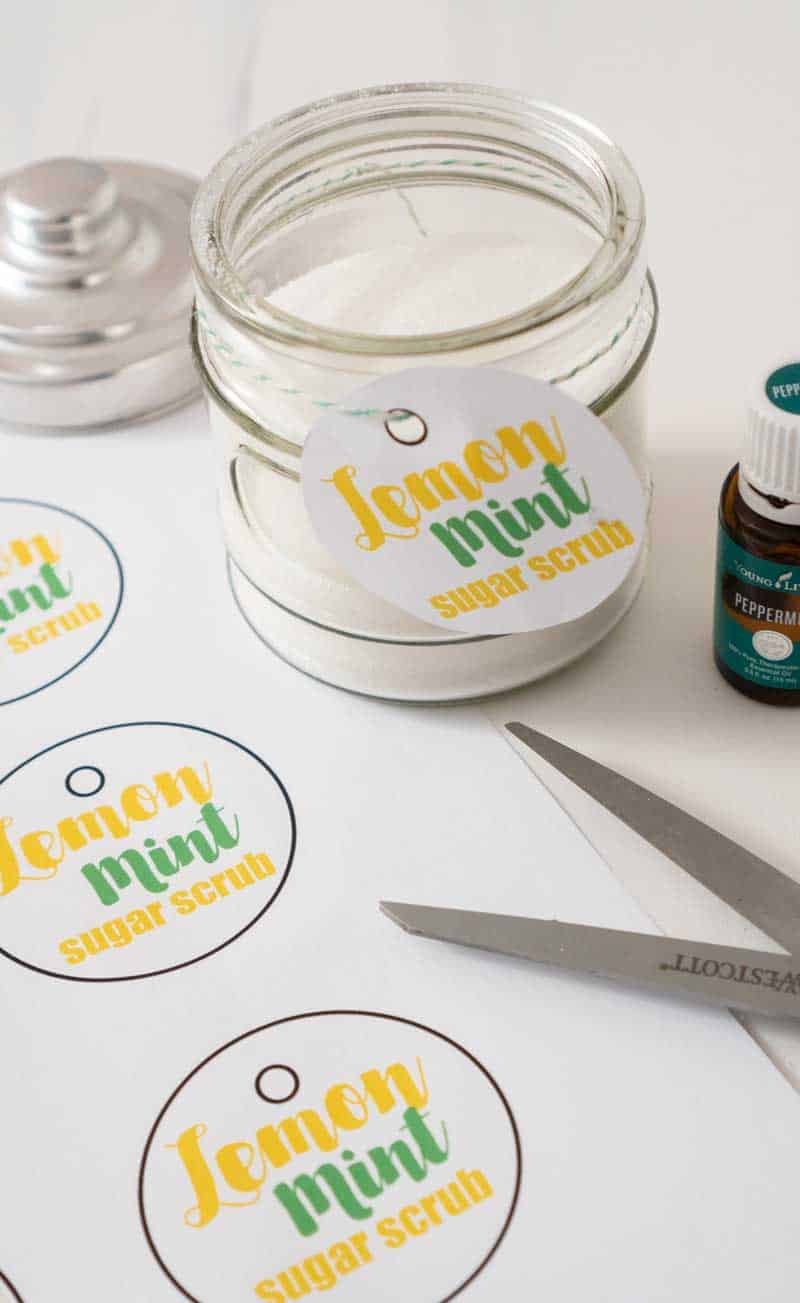 Now, true story, I LOVE anything scrubby! Foot scrubs, face scrubs, hand scrubs, scrubby bath sponges ... I shared a recipe for brown sugar oatmeal scrub with you a while ago, and that scrub is perfect for cold winter months. But it is SPRING and I wanted fresh and bright, lemon and mint! Both lemon and peppermint are both scents that lift your mood and promote a sense of well being, so this scrub is a staple in my morning shower.
Lemon Mint Sugar Scrub Ingredients
granulated sugar
coconut oil
lemon essential oil
peppermint essential oil
lemon juice and zest
The sugar and lemon juice and zest gently slough off dry skin, the coconut oil moisturizes and lemon and peppermint provide a mood boost.
How to Make Lemon Mint Sugar Scrub
In a bowl, mix together 1 ¼ cups granulated sugar, ½ cup coconut oil, 1 tablespoon of lemon juice, zest from ½ lemon, 5 drops of Young Living Peppermint Essential Oil and 5 drops of Young Living Lemon Essential Oil.
Printable Sugar Scrub Labels for Gifting
This recipe filled three of my 4 oz. quilted mason jars - which is absolutely PERFECT for gift giving! In fact, I made you some free printable labels to package them up with! Click here to print your labels.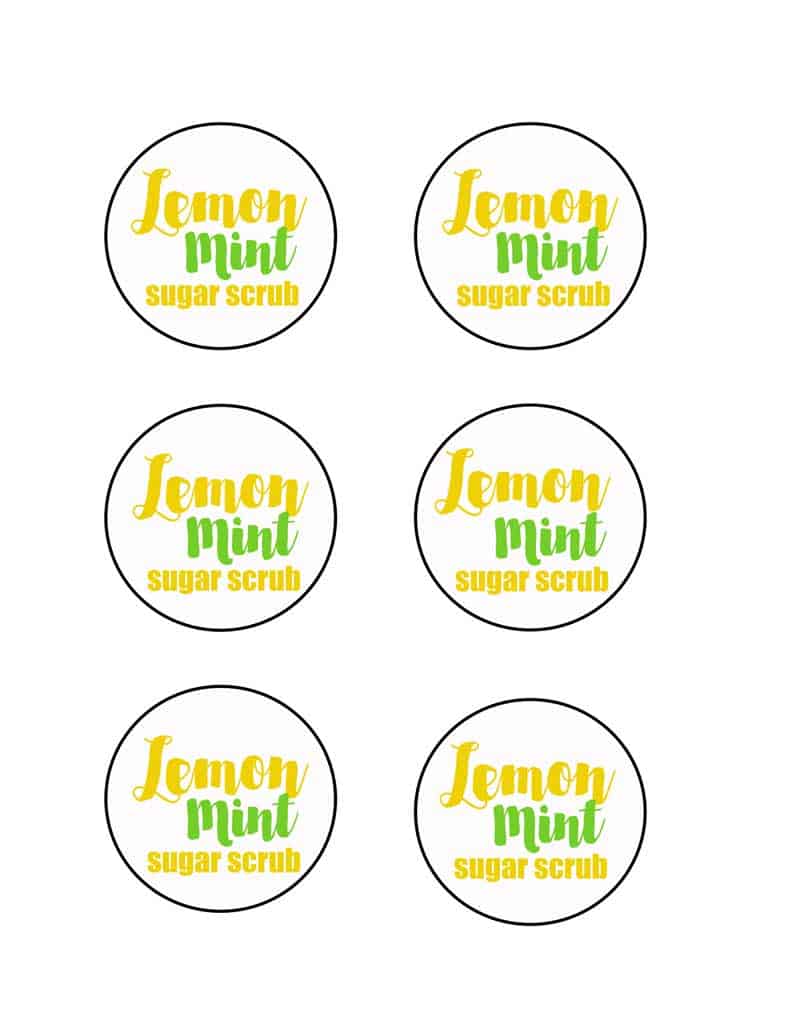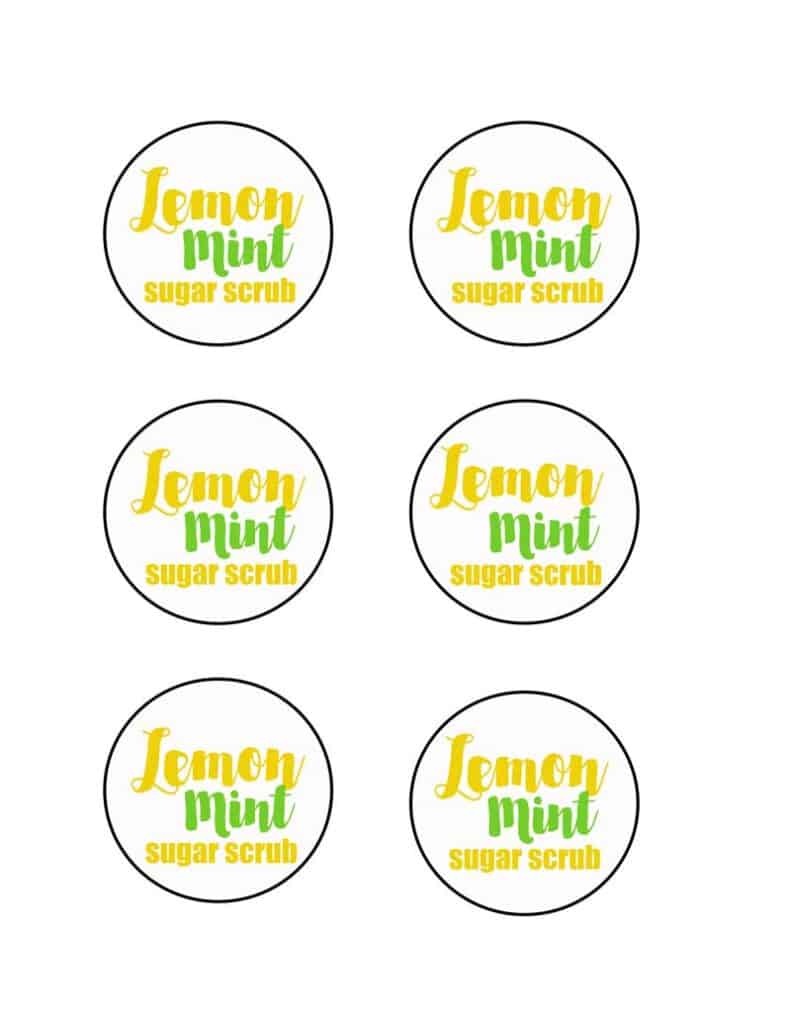 Since it is quick and easy to make a batch of this lemon mint sugar scrub, it is great to have on hand for last-minute gifts - I ran one next door to our neighbor on Easter, just because.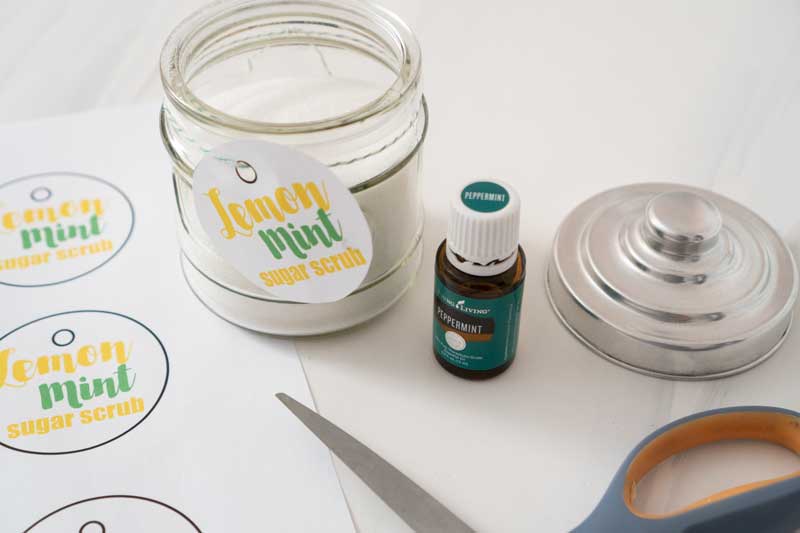 More DIYs using Essential Oils:
Disclosure: I am not a doctor or medical professional. I am a momma and wife exploring how essential oils are helping our family. Any personal testimony is 100% honest. Read, research and find what works for you and your family. This statement has not been evaluated by the Food and Drug Administration. This product is not intended to treat, diagnose or cure disease.