Making fabric flowers is an easy way to use extra cloth you might have in your craft room. This step by step tutorial will teach you to make and easy rolled fabric rose in minutes!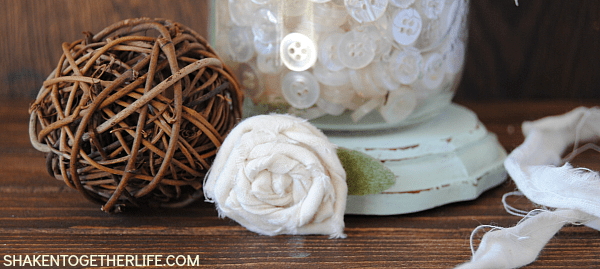 Easy Rolled Muslin Roses
You can use any fabric for this craft, I used muslin because that is what I had on hand (and the husband would prefer I use what I have before buying more! 😂)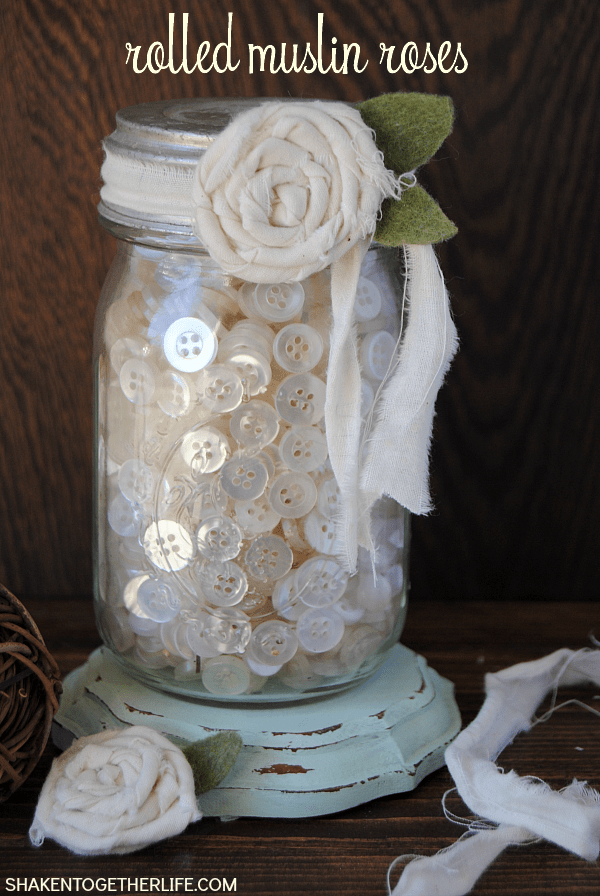 Fabric Flower Supplies
Muslin or fabric of your choice
Felt - I used cream and my favorite mossy green
Scissors
Hot glue gun + glue sticks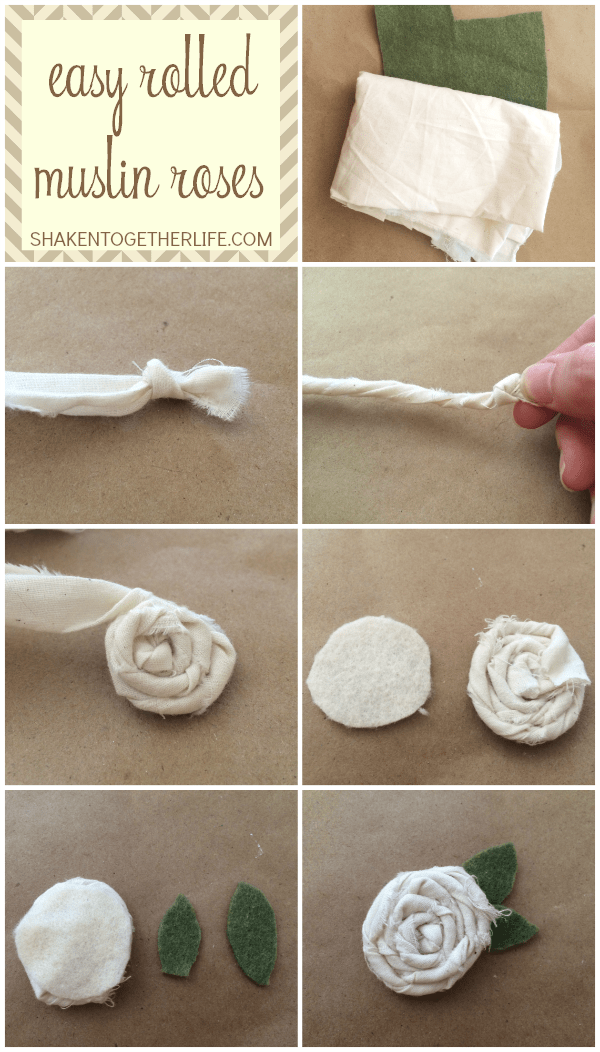 How To Roll Fabric into Flowers
Gather your muslin and felt scraps.
Rip thin strips of your muslin and tie a knot close to the end of a muslin strip. That knot makes it really easy to form the center of your rose and wrap the muslin around.
Twist the muslin strip.
Begin rolling the twisted muslin strip around the knot and use a hot glue gun to secure the rose as your wrap.
Once the rose is the desired size, cut the strip and hot glue the end to the back of the rose. Cut a small felt circle and hot glue it to the back of the rose.
Cut leaves from felt - this mossy green color is my absolute favorite!
Finally, glue the leaves on the back of the rolled muslin rose ... that's it!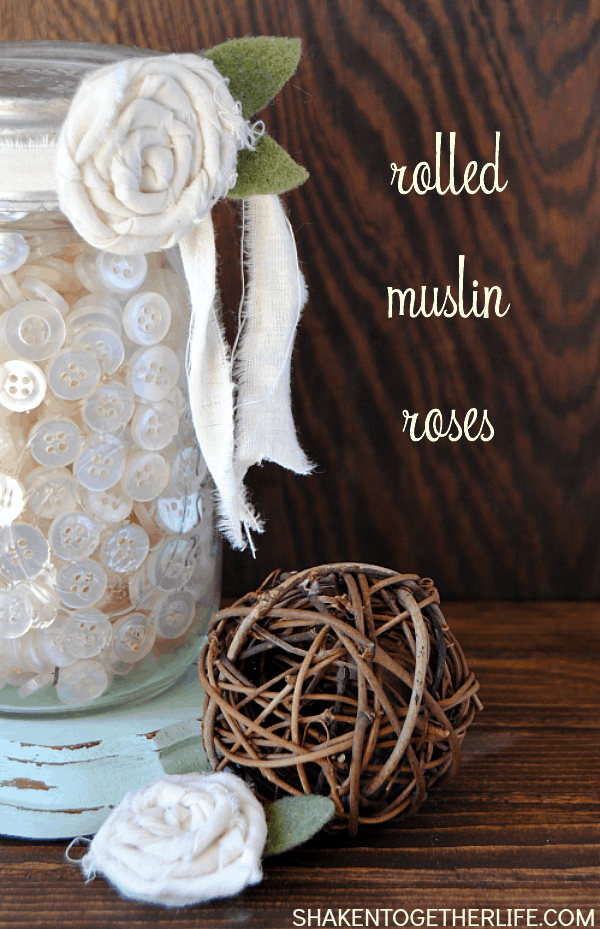 A friend of mine gave me this vintage mason jar filled with creamy white buttons - I don't know how she could part with it, but it's a staple in my home décor.
I thought it would be pretty all dolled up with one of these roses but I didn't want to hot glue it on permanently. So, I tore a thin strip of muslin to make muslin ribbon, tied it around the lid and hot glued a rolled muslin rose onto the muslin ribbon.
Now, I want to add rolled muslin roses and fabric flowers to everything! Don't be surprised if you see a few of these pop up !
You might also like these easy crafts: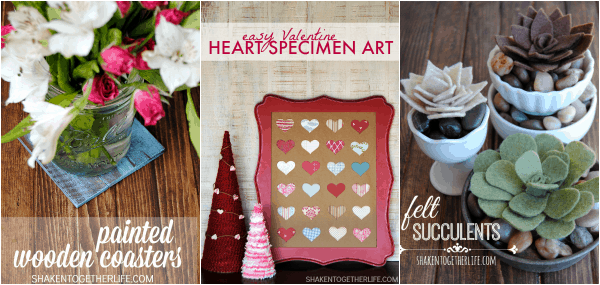 Painted Wooden Coasters :: Valentine Heart Specimen Art :: Felt Succulents