Spring has sprung!  Oh, and has it sprung in a big way!  And brought with it baseball games, practice, school assignments, birthdays and events.  Fun, no doubt, but some days, it is a little overwhelming.  Enter relaxing lavender bath salts!  Add a scoop to your warm bath water to relax the day away!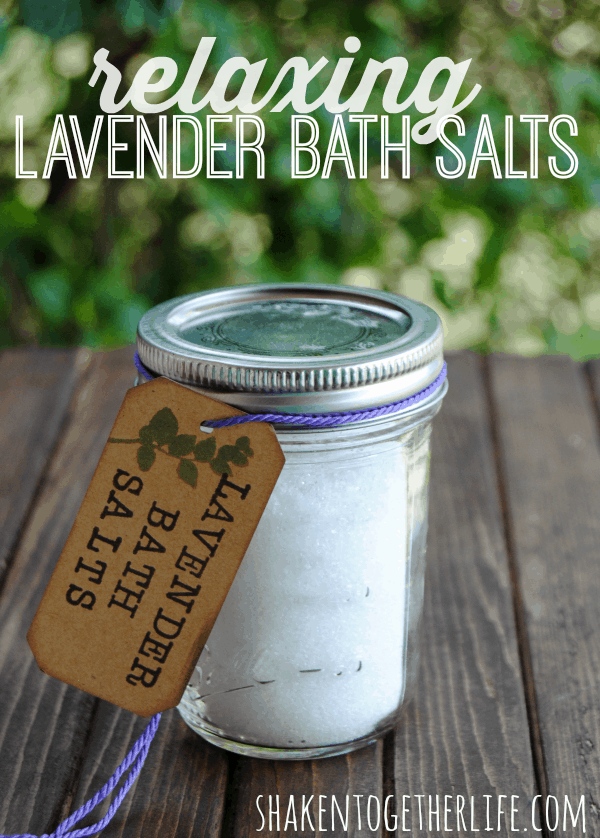 Are you ready for the easiest, most relaxing DIY?  There are only two ingredients - epsom salts and Young Living lavender essential oil! See, nothing to stress over 😉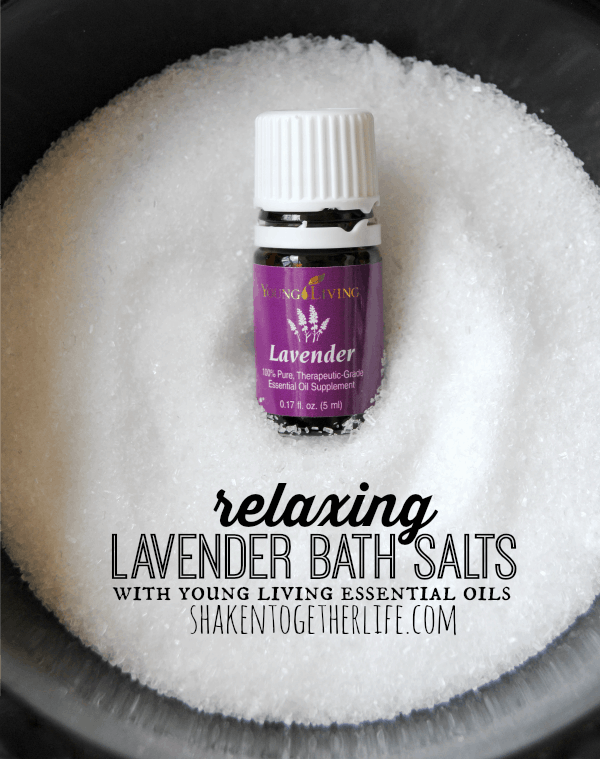 Relaxing Lavender Bath Salts/Foot Soak
In a glass bowl (or large zip close bag), mix together ½ cup of epsom salt and 10 drops of Young Living lavender essential oil. Stir/mix to combine and store in a sealed glass jar - it's a mason jar in our house, naturally!  Dark glass is best, but I tucked a mason jar of these lavender bath salts under my sink where it is dark and cool.  Add about ¼ cup to  warm running bath water or a spoonful to a deep bowl if you are soaking your feet. Epsom salts are detoxifying, so drink lots of water before and after a soak!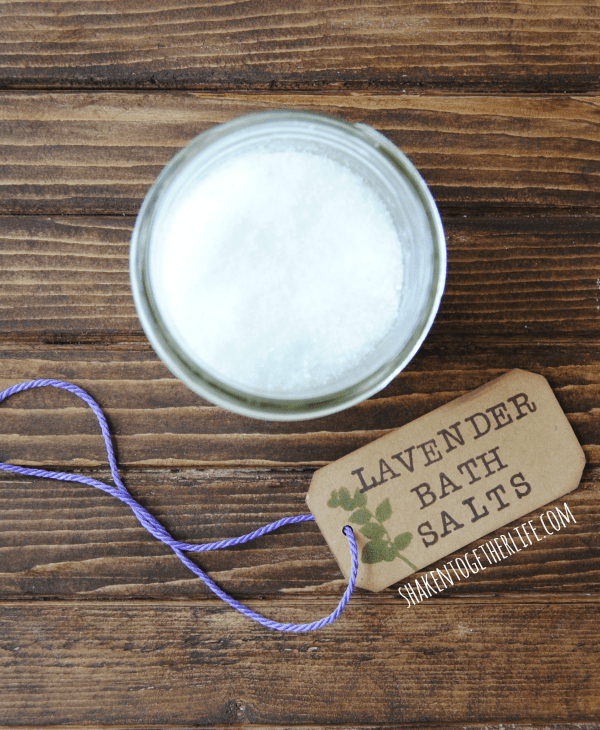 A prettily packaged jar of lavender bath salts would make a wonderful gift for teachers, neighbors or for Mothers' Day!  To make my lavender bath salts giftable, I stamped a kraft tag with a leafy branch and the contents of the jar and tied it around the mason jar with pretty purple twine.  You can jot down the instructions on the back of the tag with a quick to/from.
Lavender is one of my very favorite essential oils!  We have been diffusing it with lemon and peppermint essential oils, I add a few drops to a damp wash cloth and tumble it in our dryer with our linens and I have been adding a few drops mixed with coconut oil (my all-time favorite moisturizer) at bedtime.  It smells absolutely divine, too.
More DIYs with Young Living Essential Oils!
Peppermint Sugar Scrub - Unskinny Boppy
DIY Chapstick - OPC The Better Half
Peppermint Brown Sugar Lip Scrub - The Happier Homemaker