Grab the girls, some dice and these 4 super simple steps and I'll show you how to Host Girls Game Night!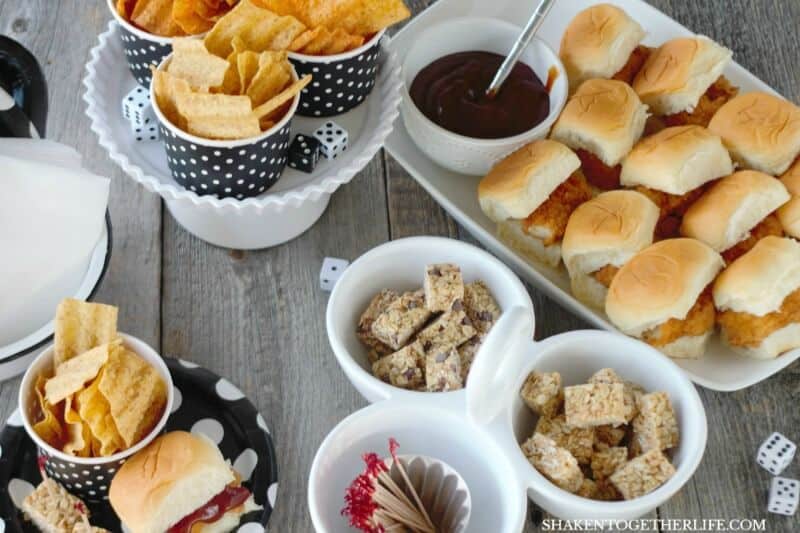 I love that game night is experiencing a revival. More and more families, groups of friends and most definitely the ladies are making time for fun, food and a little healthy competition. If it is your turn to host the girls for a rousing game night, then you will love these 4 simple tips to make girls game night the best night of the week!
How to Host Girls Game Night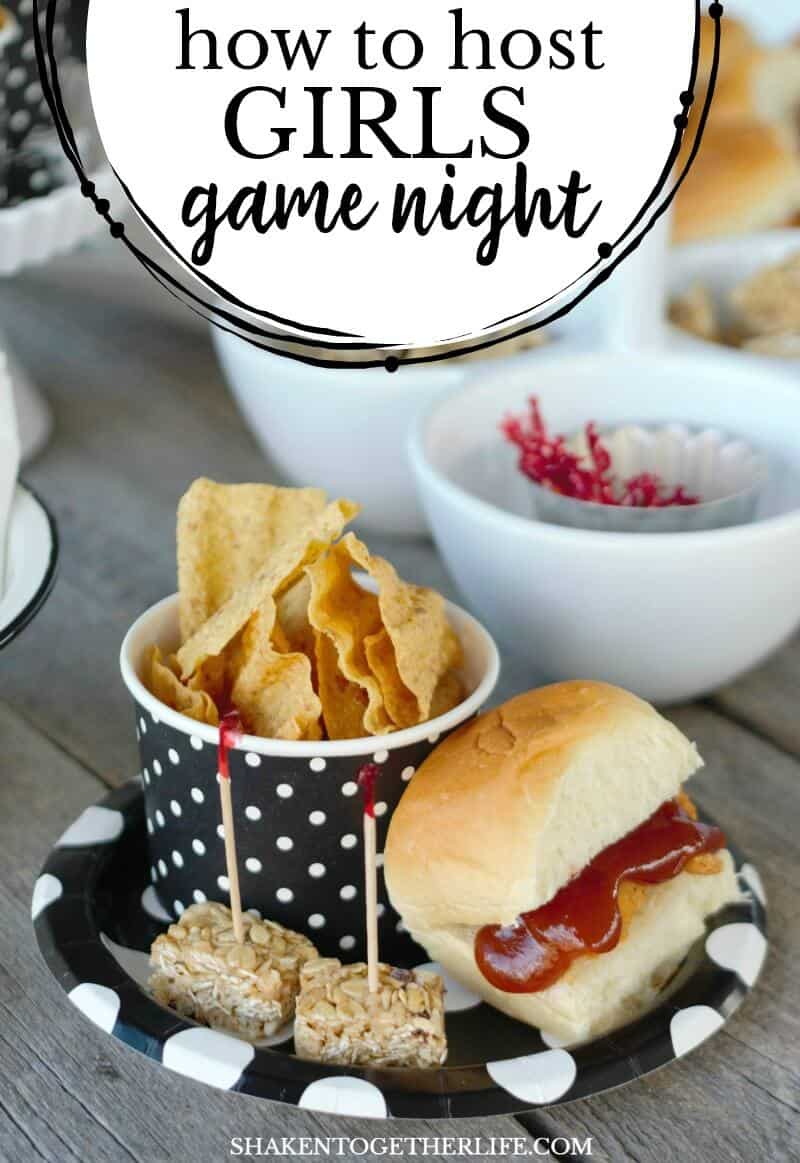 Now, nothing against the guys, but there is nothing like the camaraderie of a group of gal pals. And since I'm all about no-fuss food and easy entertaining, after today, you won't have any excuse to push off hosting a girls game night!
How to Host Girls Game Night in 4 Easy Steps!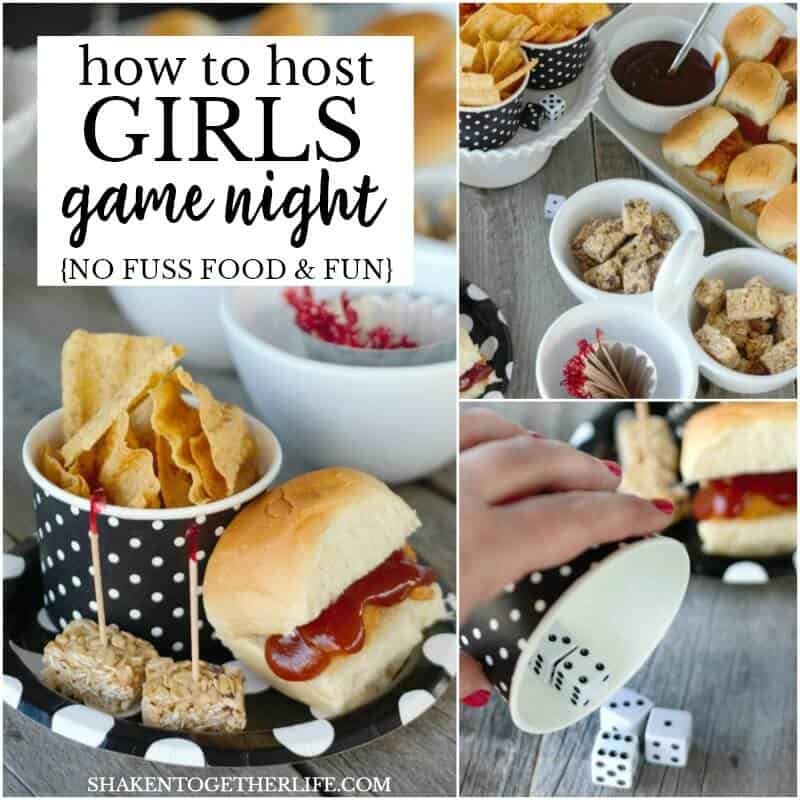 Pick a game - How about a classic game of 3-13 (it's one of our favorite card games), a popular board game or even better, Liars Dice? Liars Dice is a fun game of dice, bluffing and some good laughs!
Pick a night - Whether you kick the guys and kids out on a week night or schedule girls game night on a Saturday, pick a night that works for the majority of the girls and invite everyone with plenty of time to secure sitters and clear schedules.
Pick a theme/color scheme - Since we would be playing a dice game, I decided to use black and white with pops of polka dots to mimic the dice. This would work for a night of dominoes, too. For card games, black, white and red is a classic color scheme. For board games, select a few prominent colors and highlight those with paper goods like plates, napkins, silverware, cups, etc.

Bonus tip: Buy white serving pieces for entertaining! My white serving pieces (cake stands, platters, bowls, trays, etc.) are my go to for parties, big holiday dinners and entertaining. You can easily add pops of color with paper goods and other decor.

Pick simple food - Bite sized, individual portions and hand held food are the perfect food to serve for a casual, low-key girls game night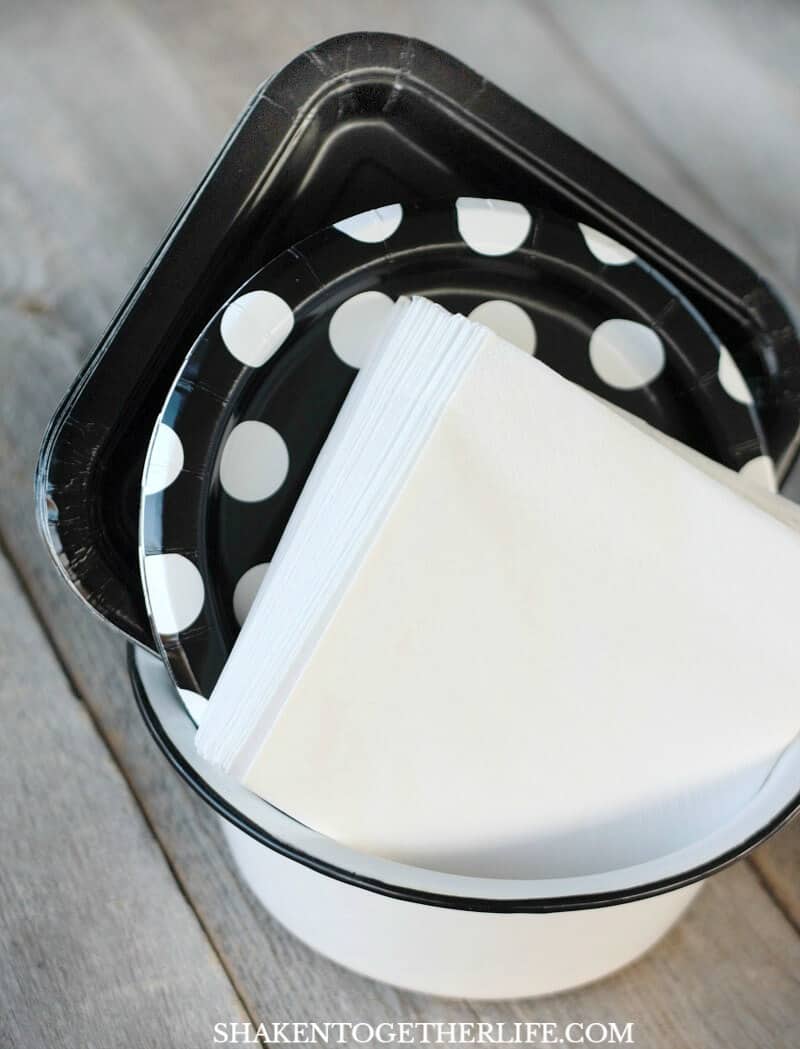 The menu for Girls Game Night is simple: Mini BBQ Chicken Sliders, Sun Chips and Cascadian Farm granola bar bites. A little sweet, a little salty and a LOT of yum!
While the Publix crispy chicken fritters baked in the oven, I split 12 soft dinner rolls and filled a bowl with Kraft Original BBQ sauce. (This keeps the rolls and chicken from getting soggy and lets each guest drizzle as much BBQ sauce as they want.)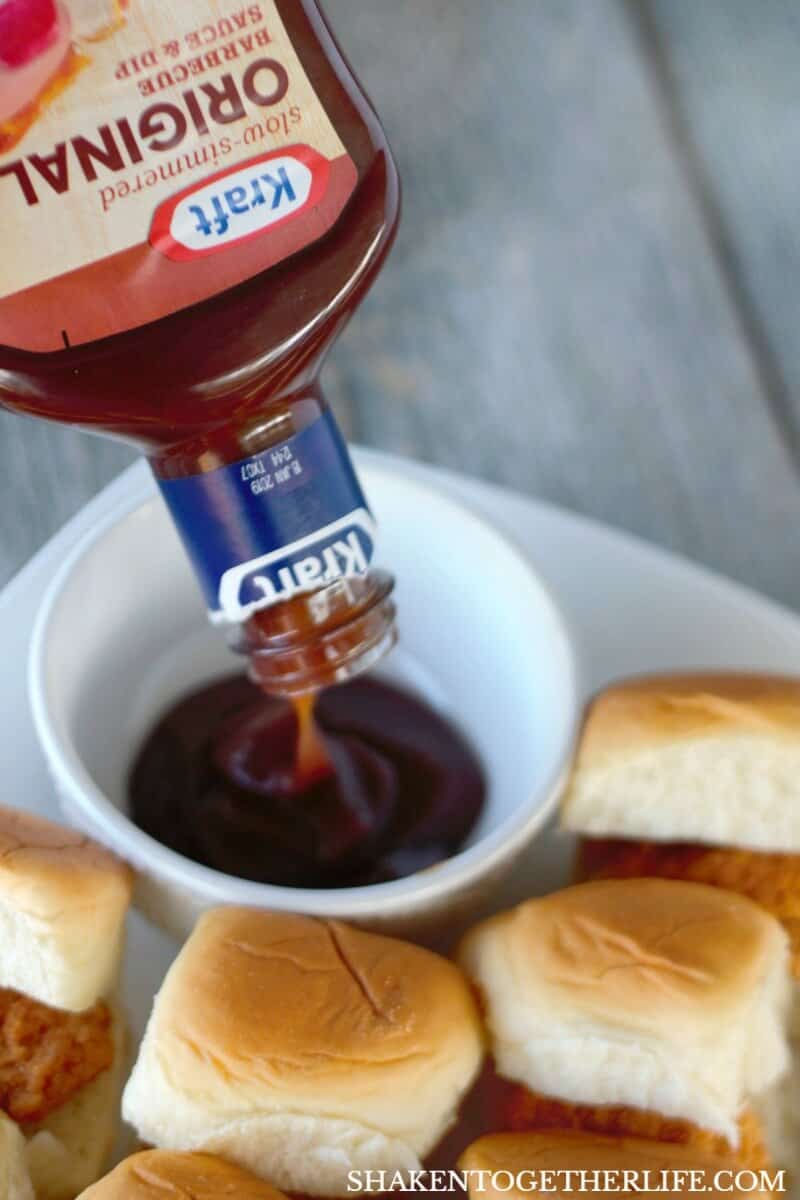 This big tray of Mini BBQ Chicken Sliders didn't last long ... they were a hand held hit!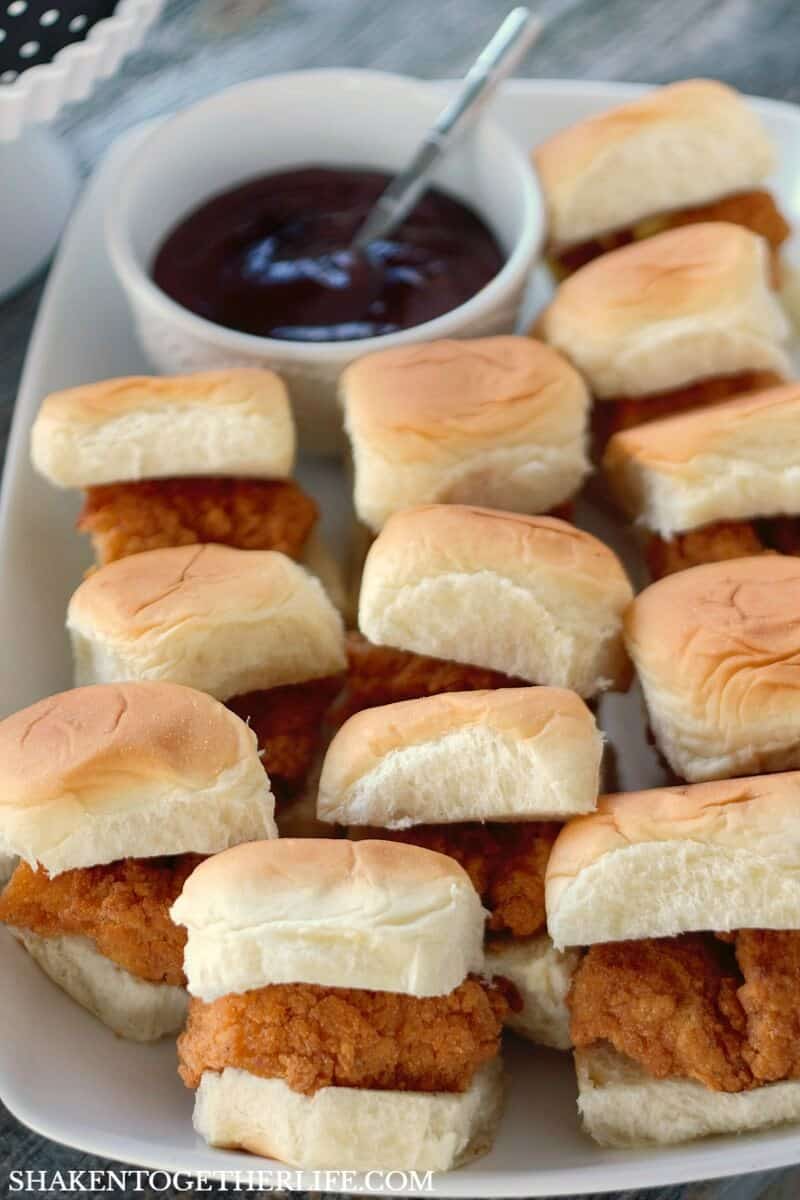 Next, I filled small paper cups with Sun Chips.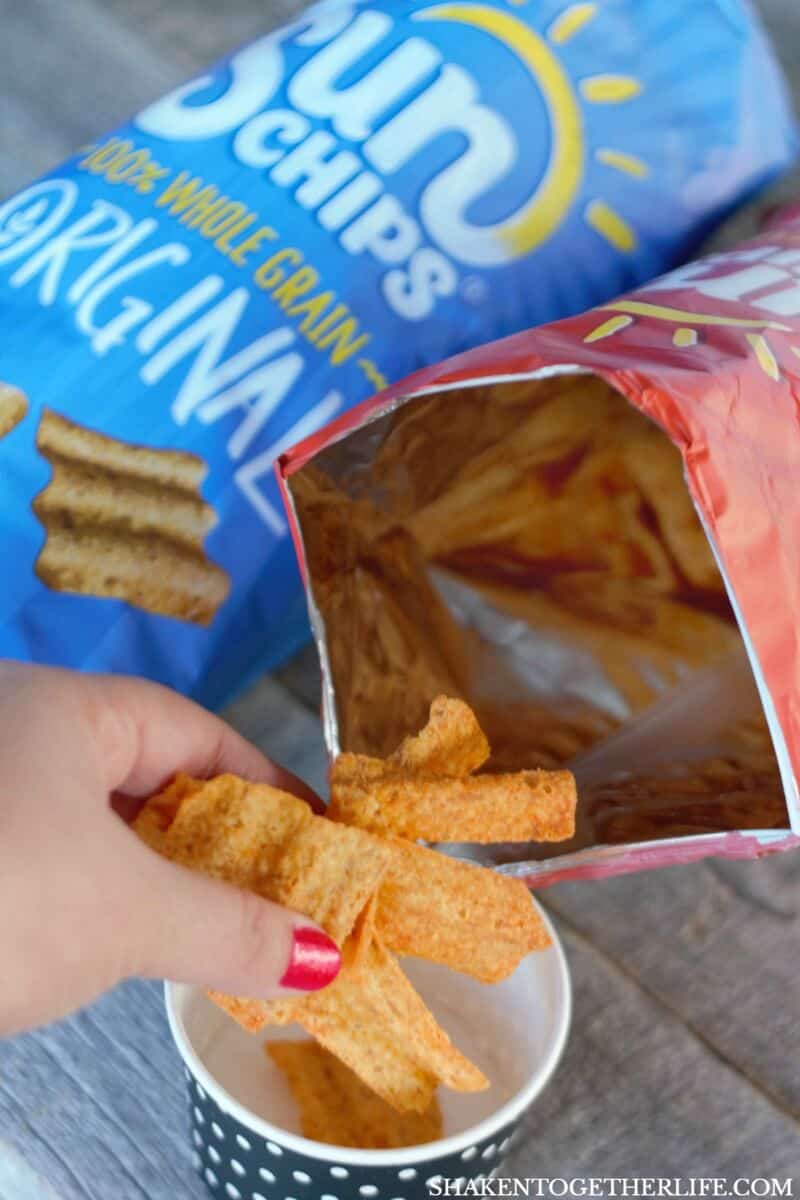 This makes it easy for guests to grab Sun Chips to nibble and keeps mess to a minimum! I used a white cake stand to corral the cups of chips and added a few dice for a touch of fun.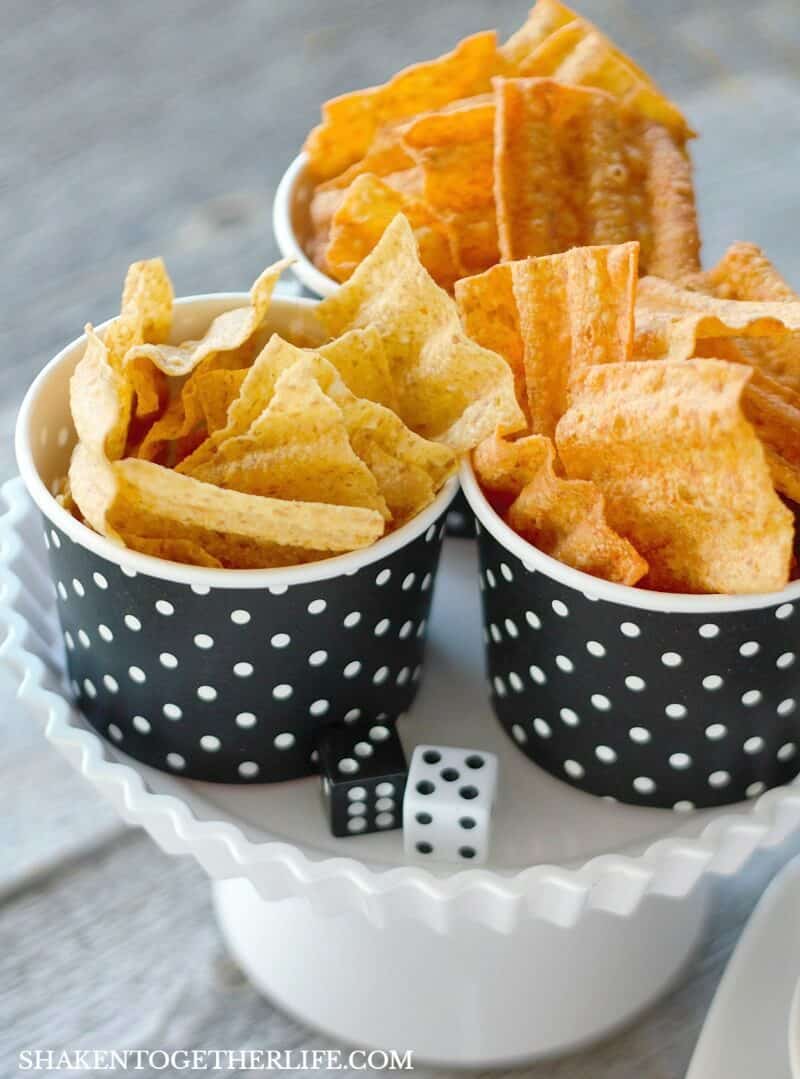 Next, I cut Cascadian Farm granola bars (vanilla chip and chocolate chip in keeping with my black and white theme) into bite sized pieces.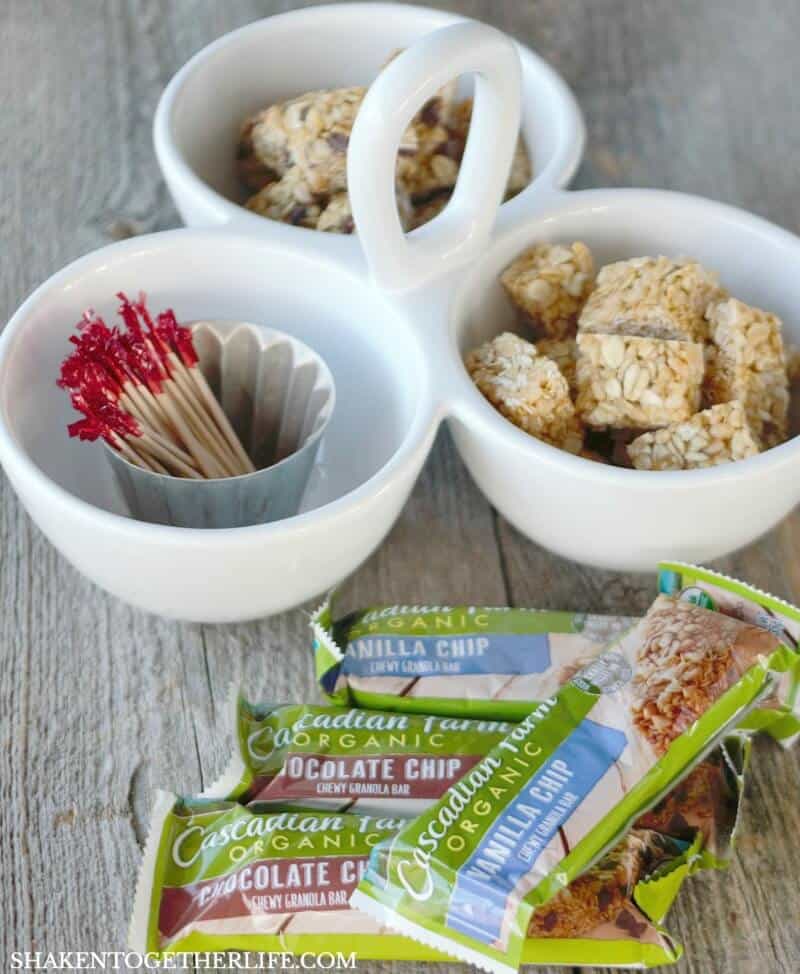 The granola bar bites will satisfy every sweet tooth and the tooth picks help keep fingers clean and the dice from getting sticky.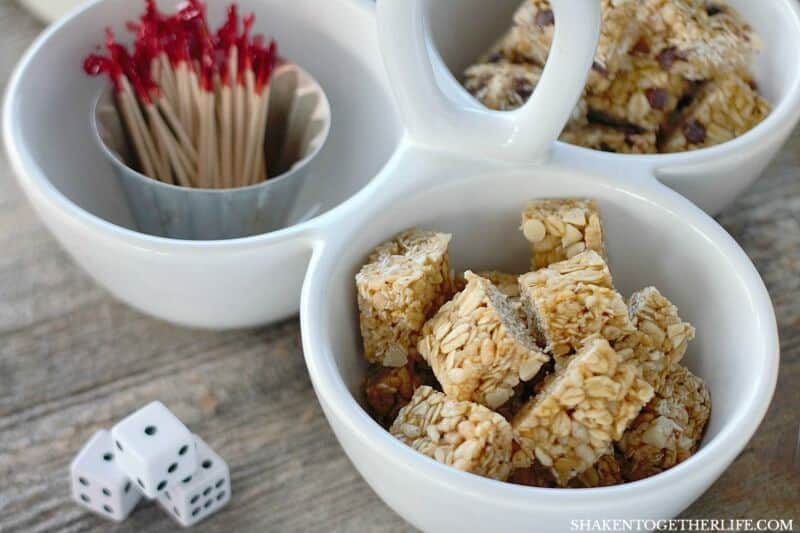 Once the ladies have filled their plates, it's time to play Liars Dice!
Each player gets a cup and 5 dice. (I used more of the same cups that I used for the Sun Chips to hold each player's dice.)
Each player rolls her five dice, looks at them and covers them with her cup.
Then, players takes a turn guessing how many of a specific number is showing on the covered dice.
"There are four 5s."

"I think there are five 5s."

"There are definitely six 5s."

"PROVE IT."
As soon as one player calls another player's bluff, the dice are revealed. If there are equal or more dice showing the number of the bluffer's guess, the other player removes one of their dice from play. If the bluffer is wrong, then she removes one of her dice from play.
Rounds continue until players are out of dice and one single lady is crowned the winner!!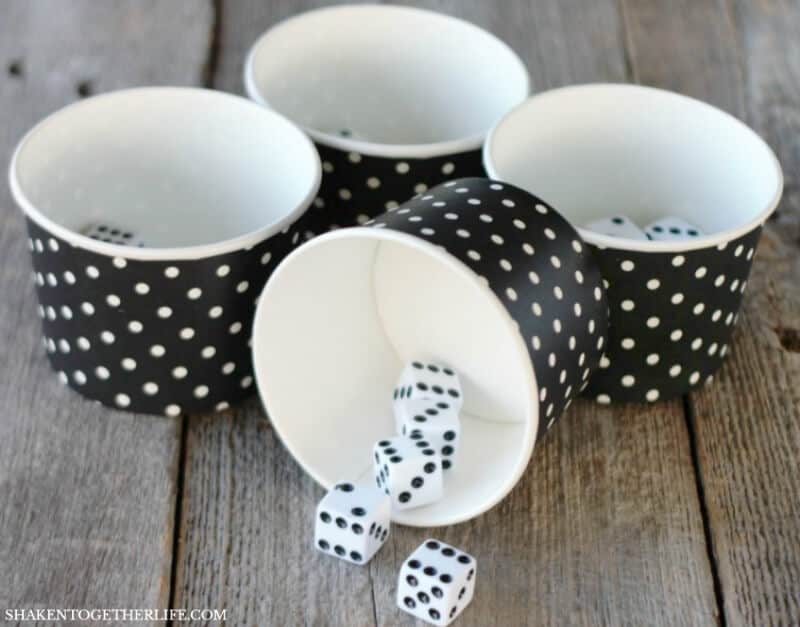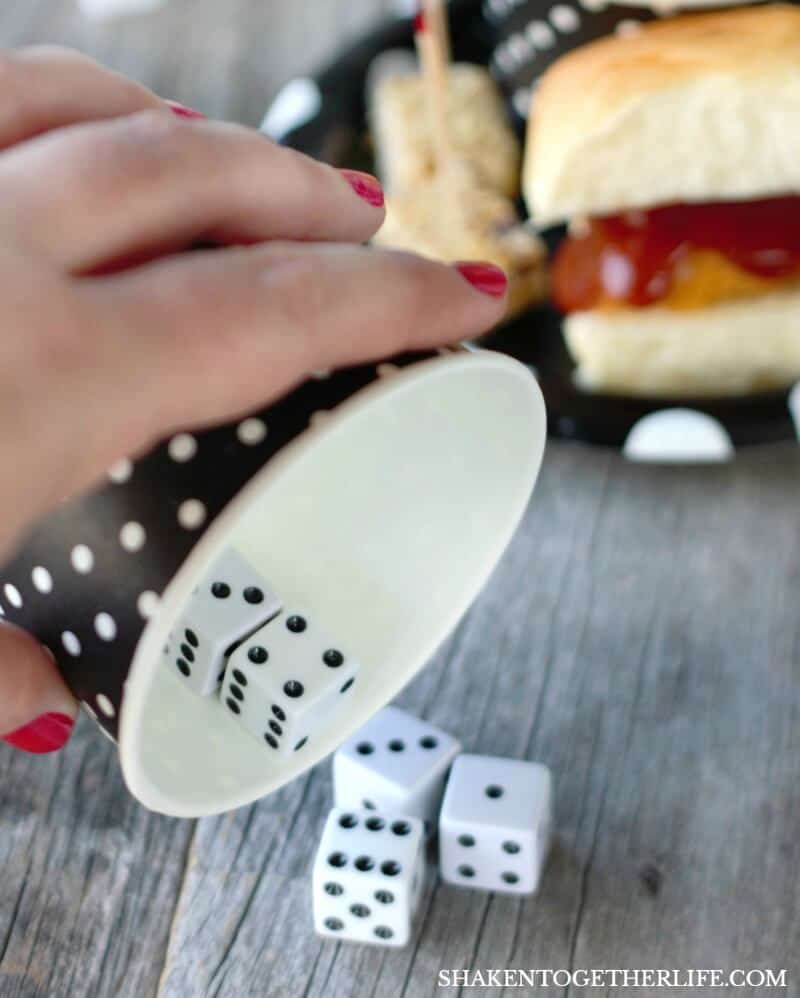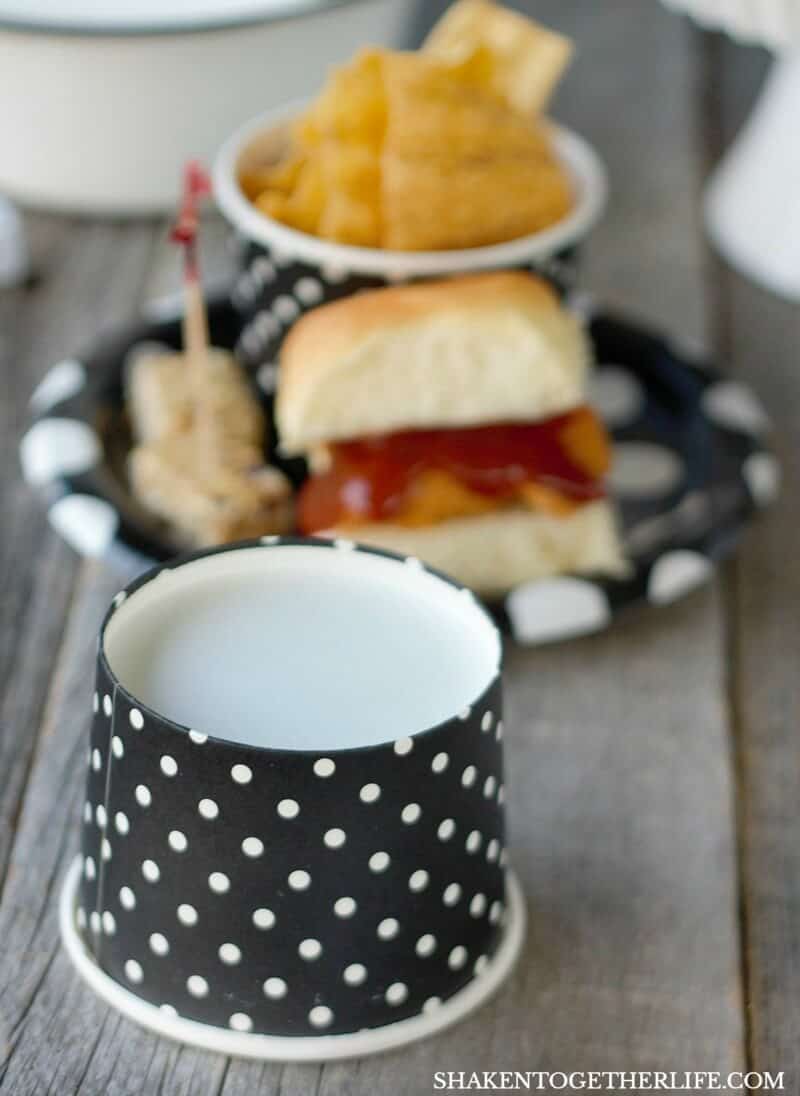 I would LOVE it if you pinned these ideas on How to Host Girls Game Night to your parties, entertaining or familiy activities Pinterest boards!