Itty bitty Mini Pizza Cupcake Toppers are the cutest no-bake way to dress up cupcakes for a pizza party!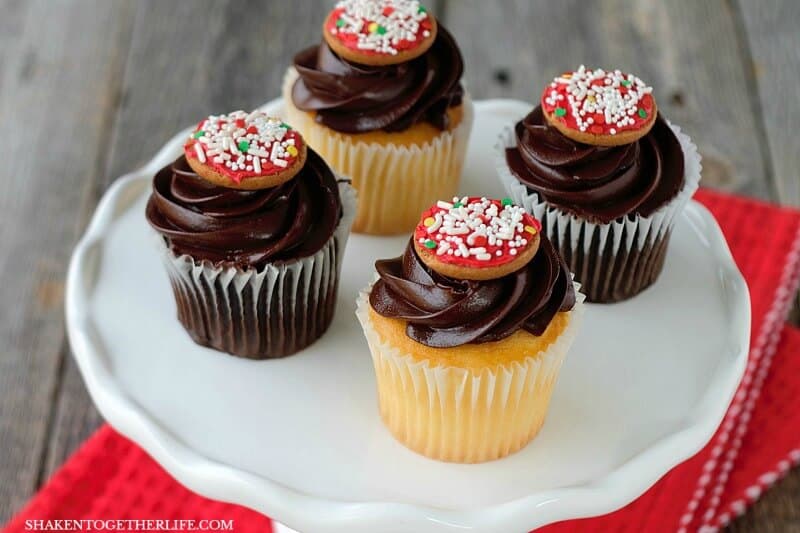 There are few things I love more than pizza. So, it is no surprise that when Kaleb turned 10, I suggested throwing a pizza themed party. I mean, kids love pizza. I love pizza. Kids love parties. I love parties. And every good pizza party needs a pizza themed dessert. So, I came up with these ultra adorable, unbelievably easy Mini Pizza Cupcake Toppers!
Mini Pizza Cupcake Toppers for Pizza Party Cupcakes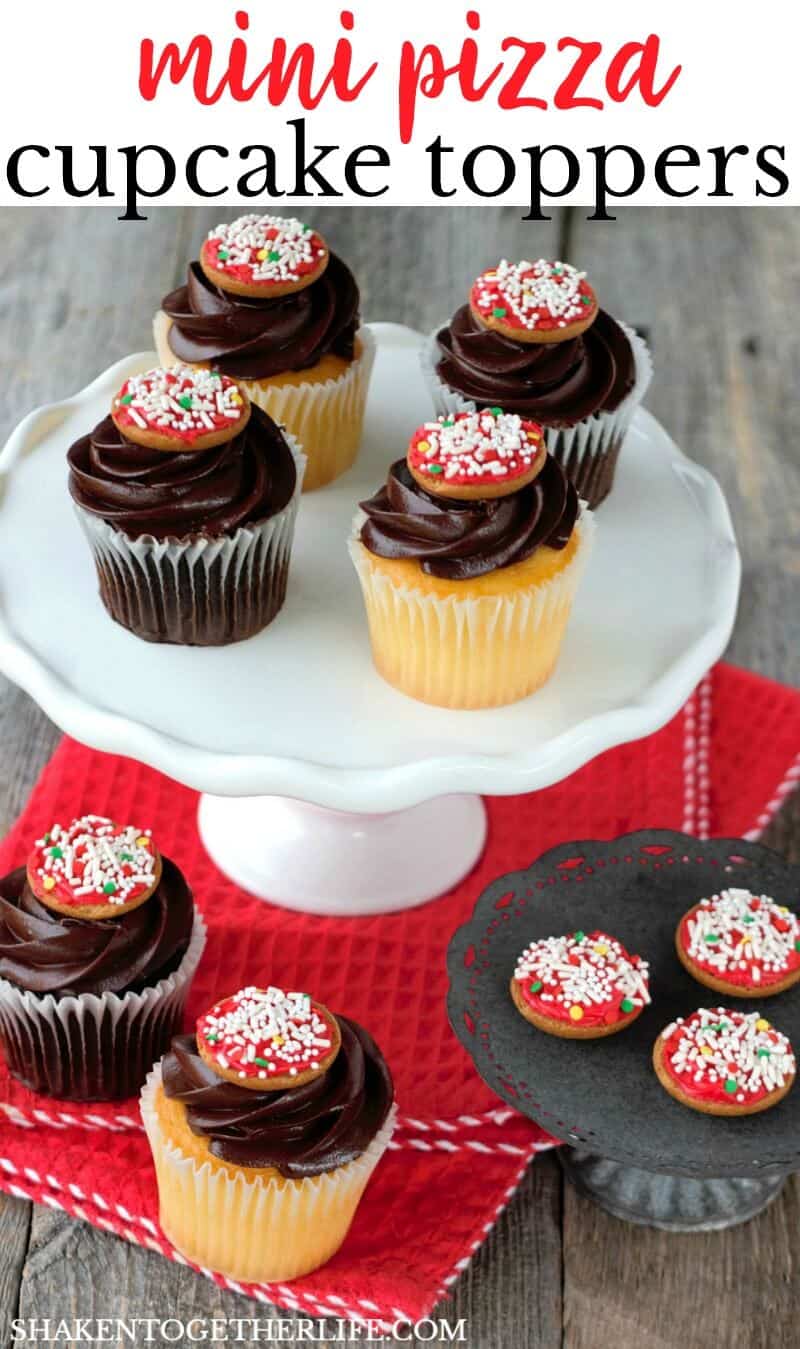 The cupcakes couldn't be easier: just bake or buy your favorite frosted cupcakes. I went with a mix of chocolate and vanilla chocolate fudge frosted cupcakes from my local bakery. Now, all that is left is to make the cute little mini cookie pizzas!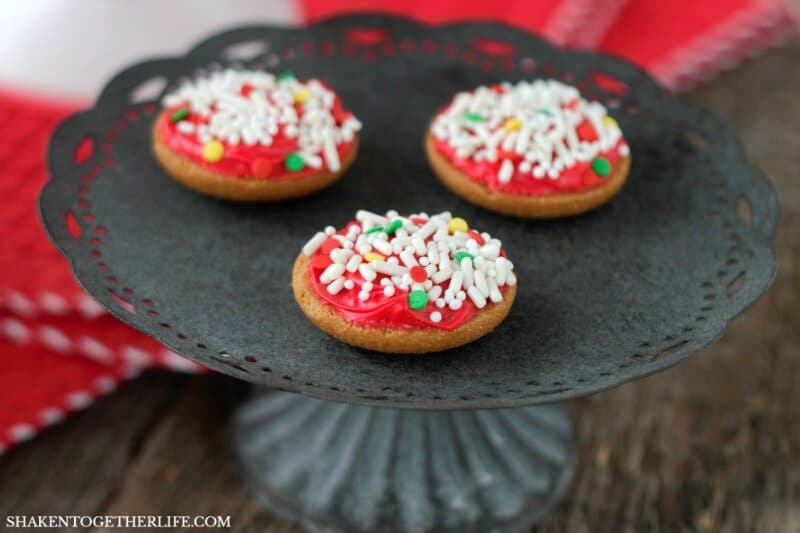 Remember when I made those Sugar Cookie Pizza Cookies the other day? I mentioned that if you buy the red frosting, the leftover frosting and included sprinkles could be saved and used for another pizza themed treat. Well, this is it!
Here is what I used to make these super cute pizza themed cupcake toppers:
This list includes affiliate links – any purchase you make (at no additional cost to you), helps keep the kitchen stocked and more no-fuss food and easy entertaining ideas coming your way! Thanks so much!
Round vanilla wafer cookies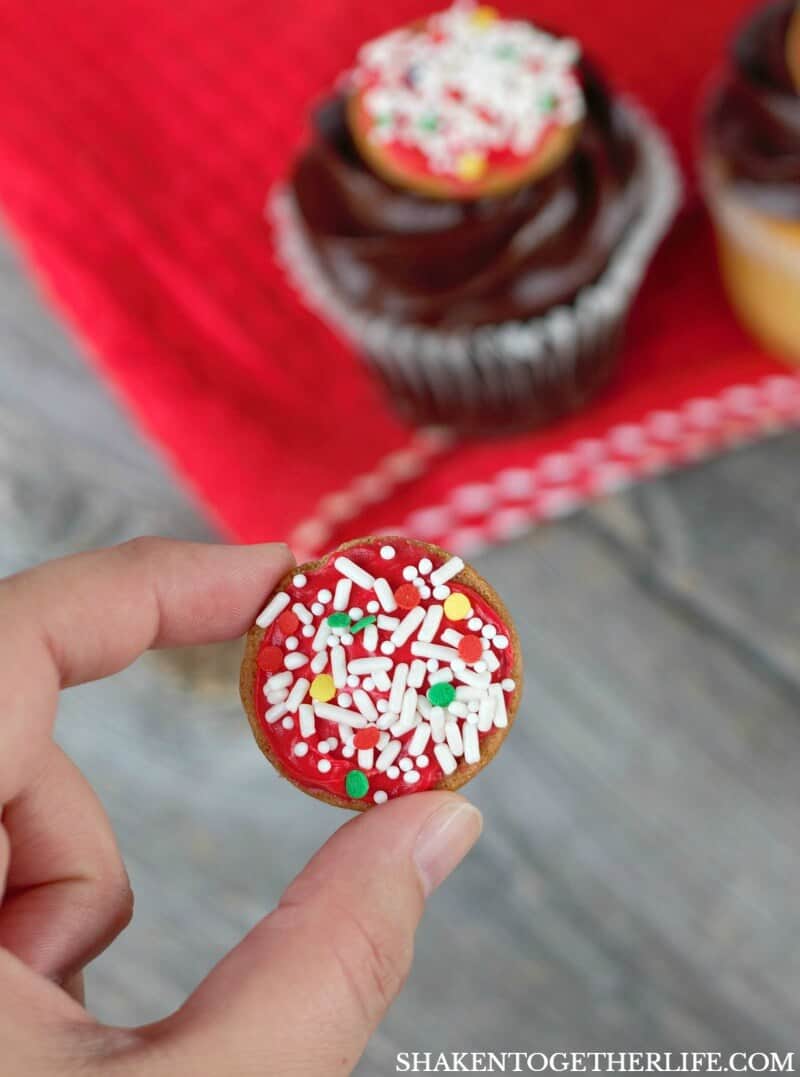 Spread each vanilla cookie with red frosting for the pizza sauce. Add white jimmies (the long white sprinkles) for mozzarella cheese. The addition of white nonpareils (the round white sprinkles) mimic Parmesan 'shaker cheese' and fill in some of the spaces.  Add a few red, green and yellow flat round sprinkles to represent pepperoni, green peppers and onions.
Then, add these mini pizza cupcake toppers on top of the frosted cupcakes!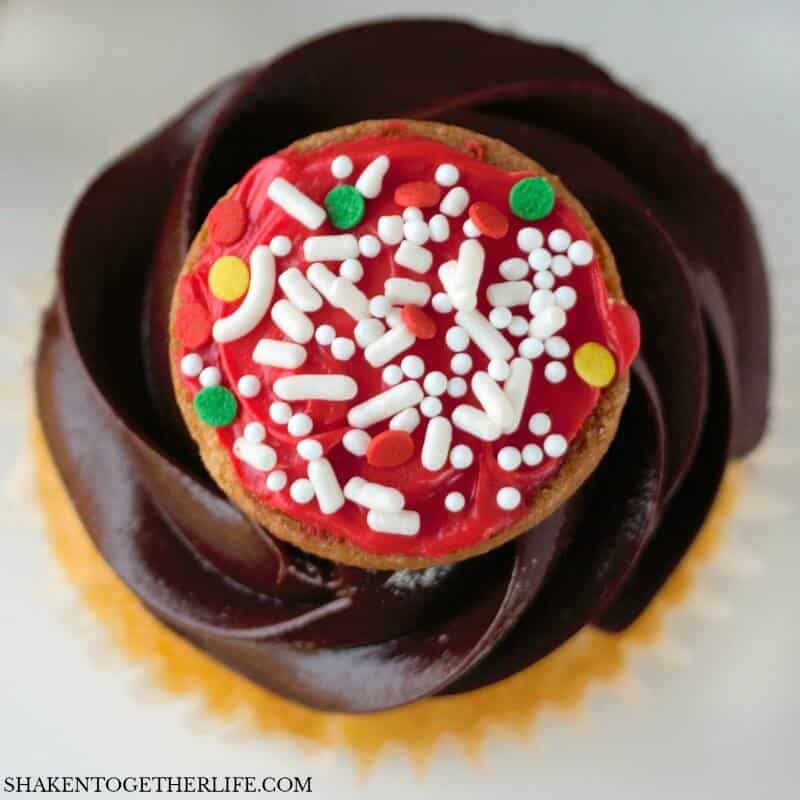 So easy and so darn cute!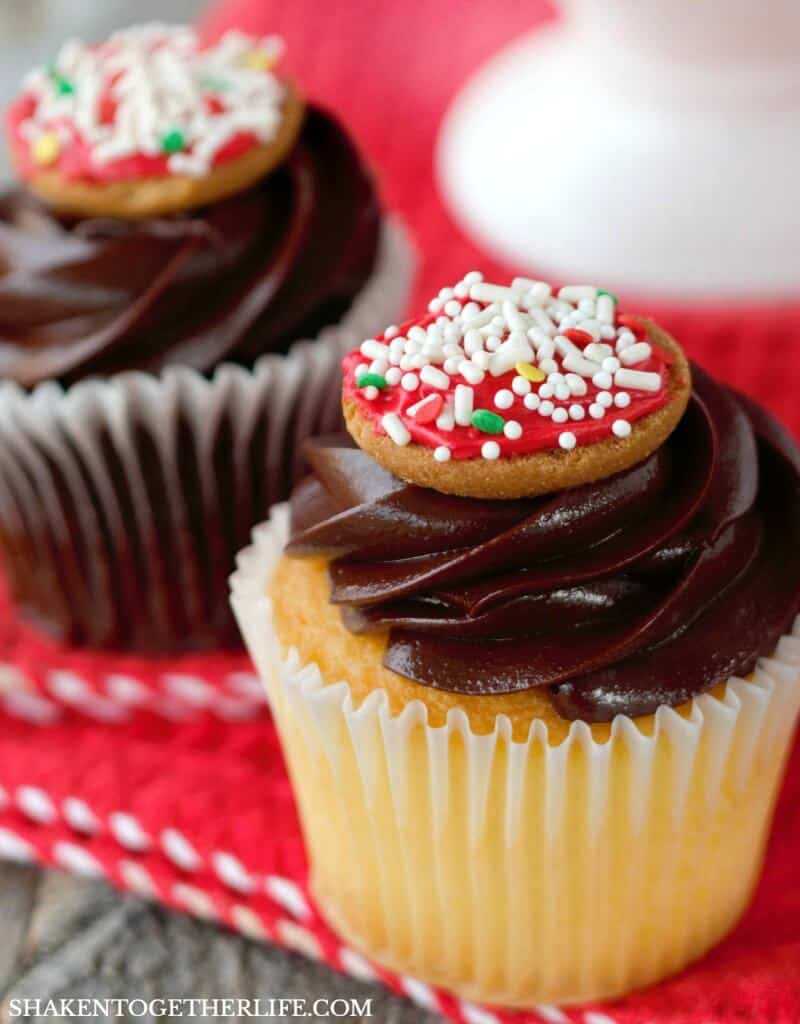 Would you like to see more fun ideas for parties or themed get togethers? Kids, adults or both? Now that my boys are older, we don't throw themed parties, but I still LOVE to share creative party and entertaining ideas that won't break the bank … so let me know! 🙂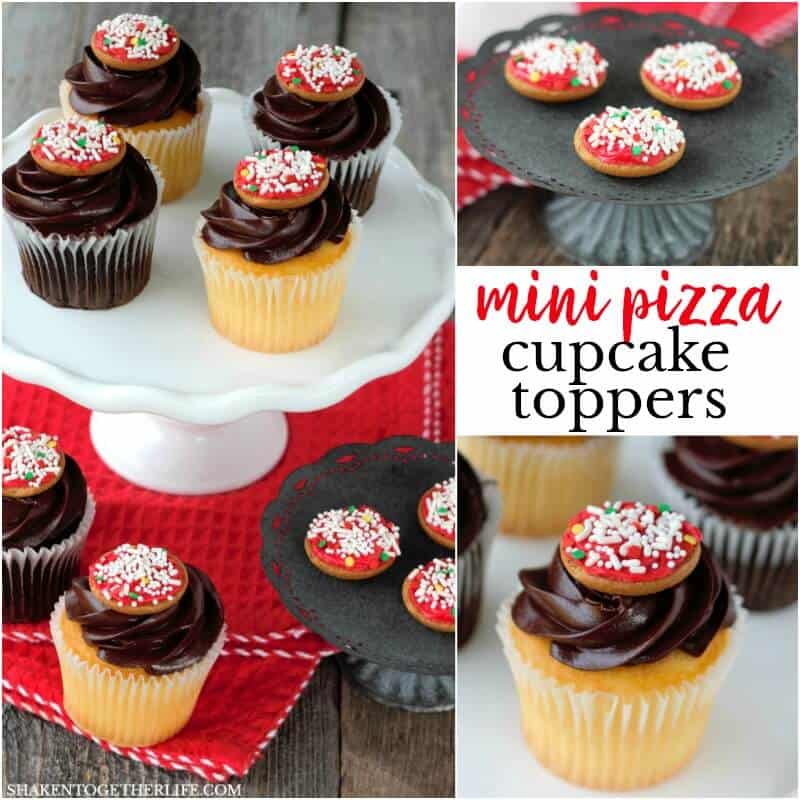 Stay tuned for one more post with all of the details from the Pizza Party that we threw to celebrate Kaleb's 10th birthday! Until then, pin these Mini Pizza Cupcake Toppers to your pizza party, party or kids board!


More Pizza Party Fun!