My love of pizza runs deep ... even to dessert! These No Bake Sugar Cookie Pizza Cookies are the most adorably easy way to indulge in a sweet pizza themed treat!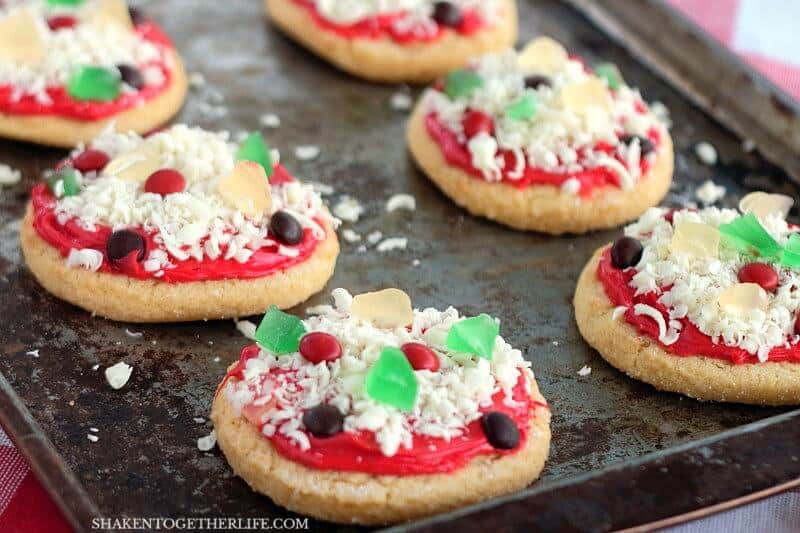 Fellow pizza lovers, this dessert is for you! Years ago, I threw Kaleb a pizza party for his birthday. (Maybe subconsciously it was a little bit for me, too?! Ha ha!) I'm actually going to share the whole party with you in a week or so once I scrounge up those pictures, but I thought for now, I would share these cute cookies that were the hit of the party! It's always a good time for pizza, am I right?!
No Bake Sugar Cookie Pizza Cookies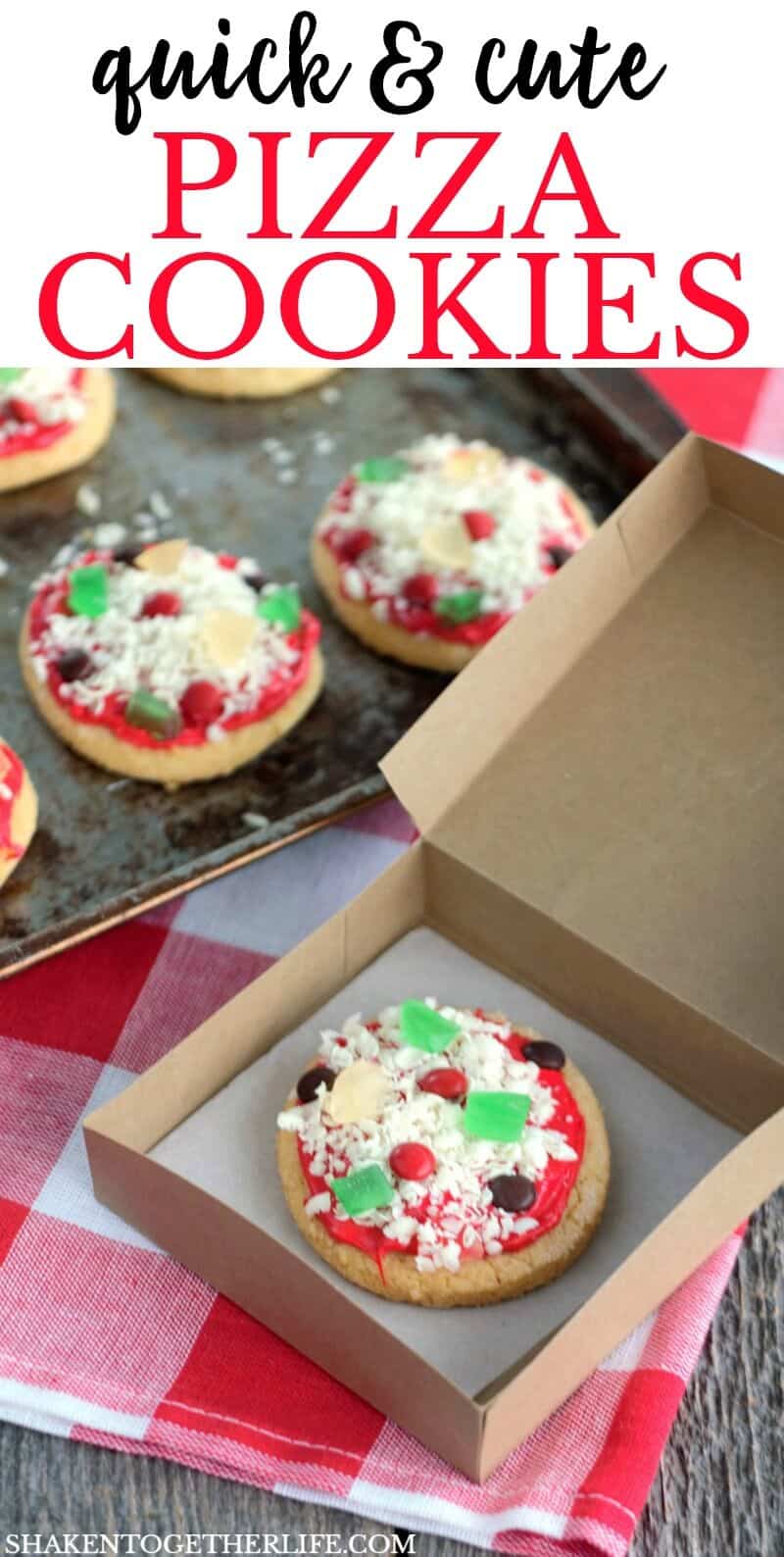 Before we get started, let's talk ingredients and supplies. This list includes affiliate links - any purchase you make (at no additional cost to you), helps keep the kitchen stocked and more recipes coming your way! Thanks so much!
Tools:
Sheet pan
Spatula/spreader
Box grater - yep, an old fashioned "watch your knuckles" box grater 😉
Kitchen shears
Ingredients:
Sugar cookies
Red frosting - I used this red frosting (save the sprinkles for another fun pizza themed recipe coming up!)
White chocolate bar - I used a Lindt white chocolate bar
Green & white gummy worms or gummy bears
Mini M&Ms - sort out the brown and red
These quick pizza pie cookies start with round sugar cookies. You can make them from scratch, use a mix or go the ultimate easy route like I did and buy them from your local bakery.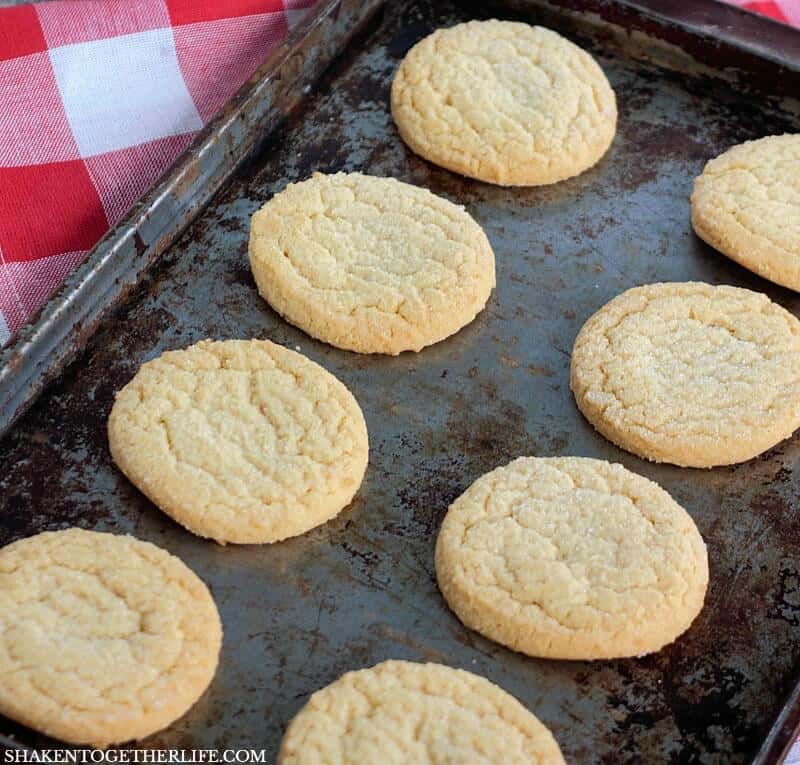 Spread on a layer of bright red frosting for the sauce on these pizza cookies. If you don't have frosting, you could use strawberry jam or even tinted cream cheese.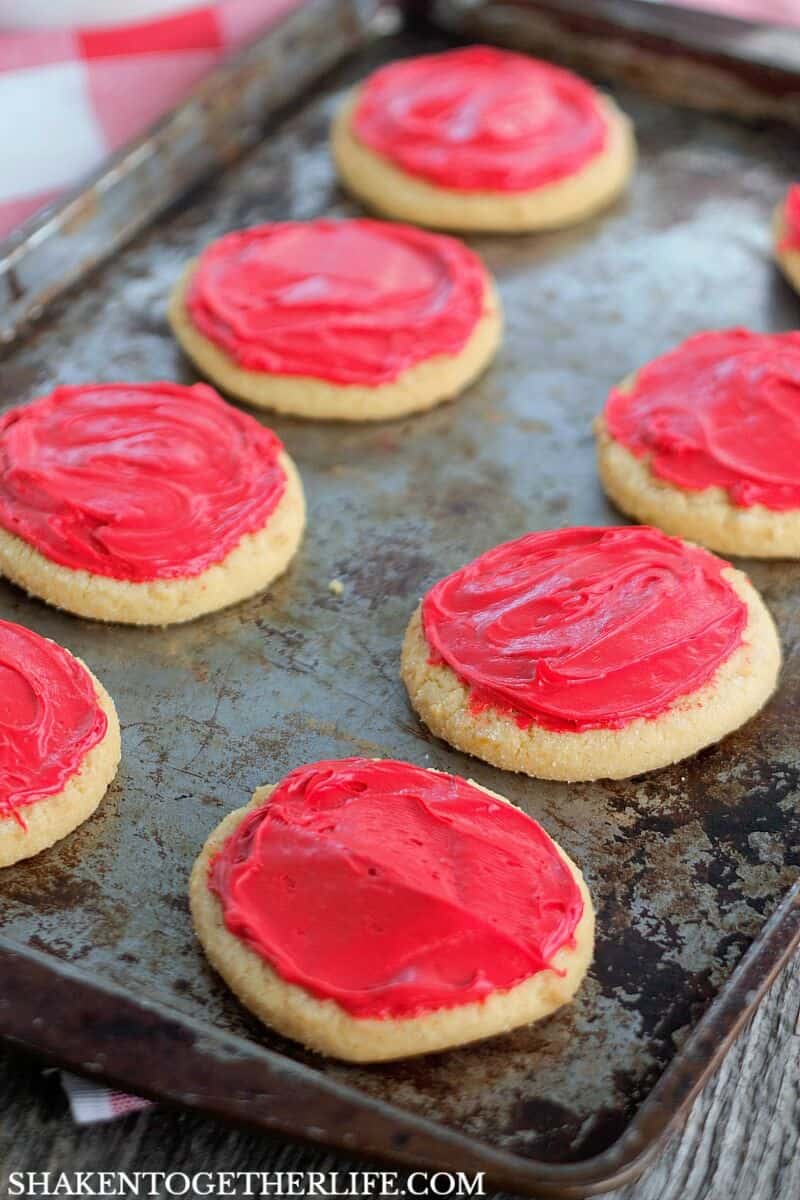 Next, grate a white chocolate bar with a box grater for the cheese! I LOVE how much it looks like cheese!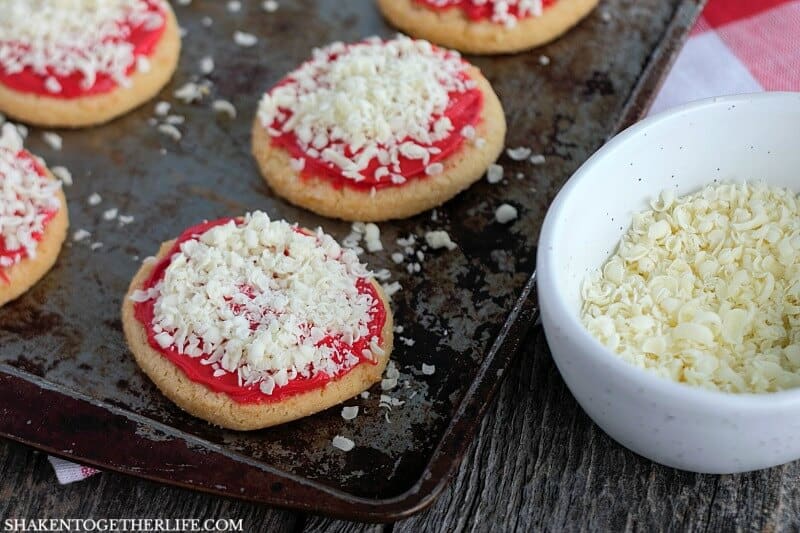 It's no surprise that a little 'cheese' ended up on the pan - pizza making is a little messy. Besides, anyone else love the crispy cheese that bakes on the pan when you make pizza?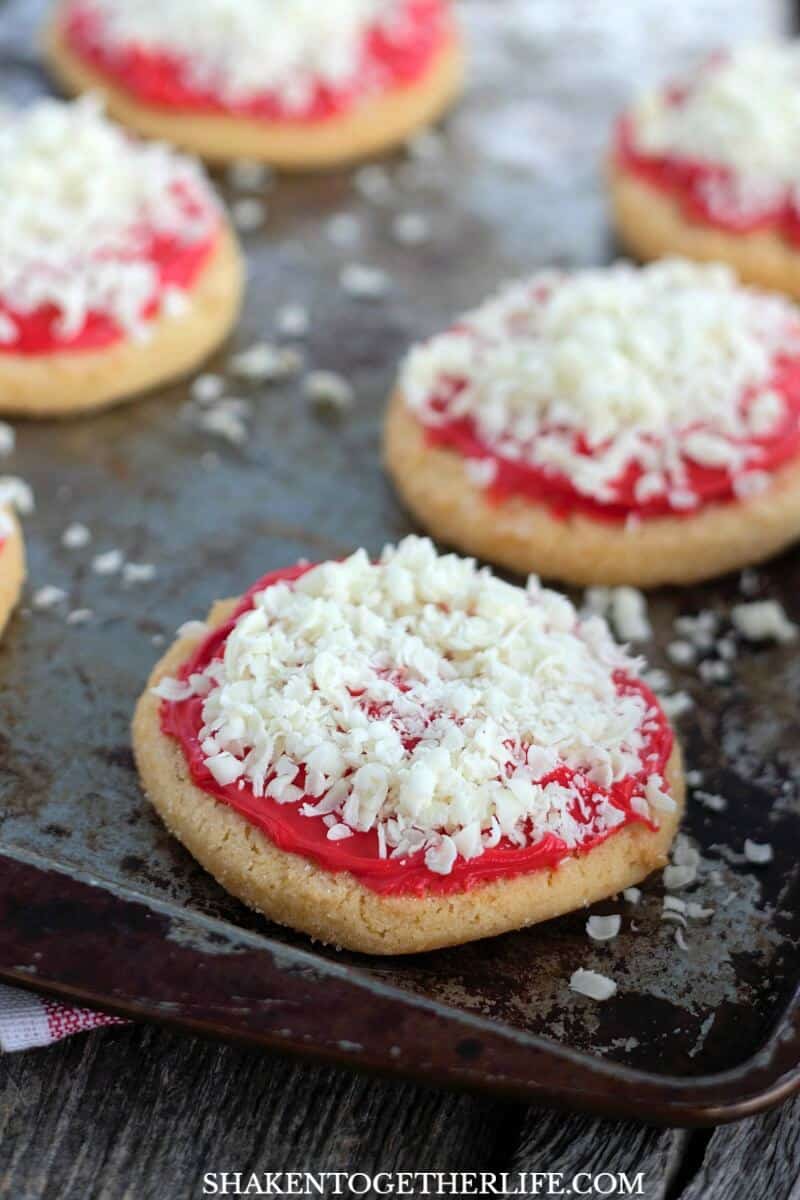 Up next are the veggies ... chopped green and white gummy worms (gummy bears work too) are the peppers and onions on these sugar cookie pizzas!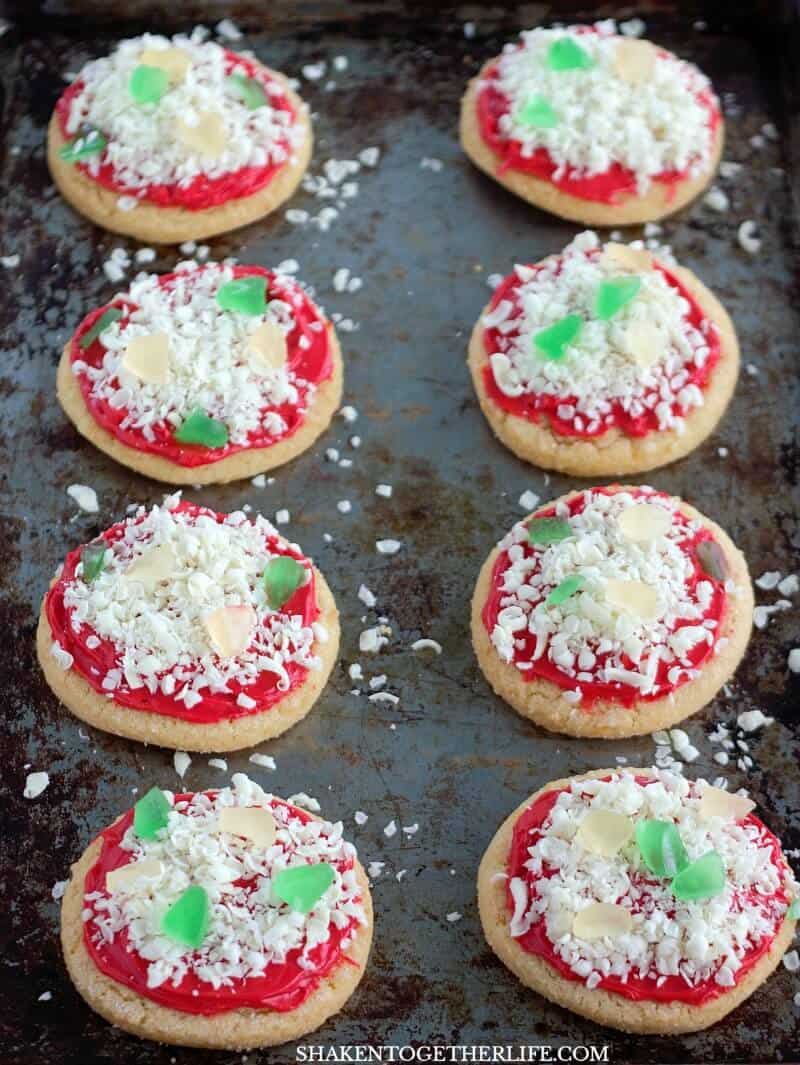 Finally, since these sugar cookie pizza cookies are loaded, red and brown mini M&Ms represent pepperoni and sausage ...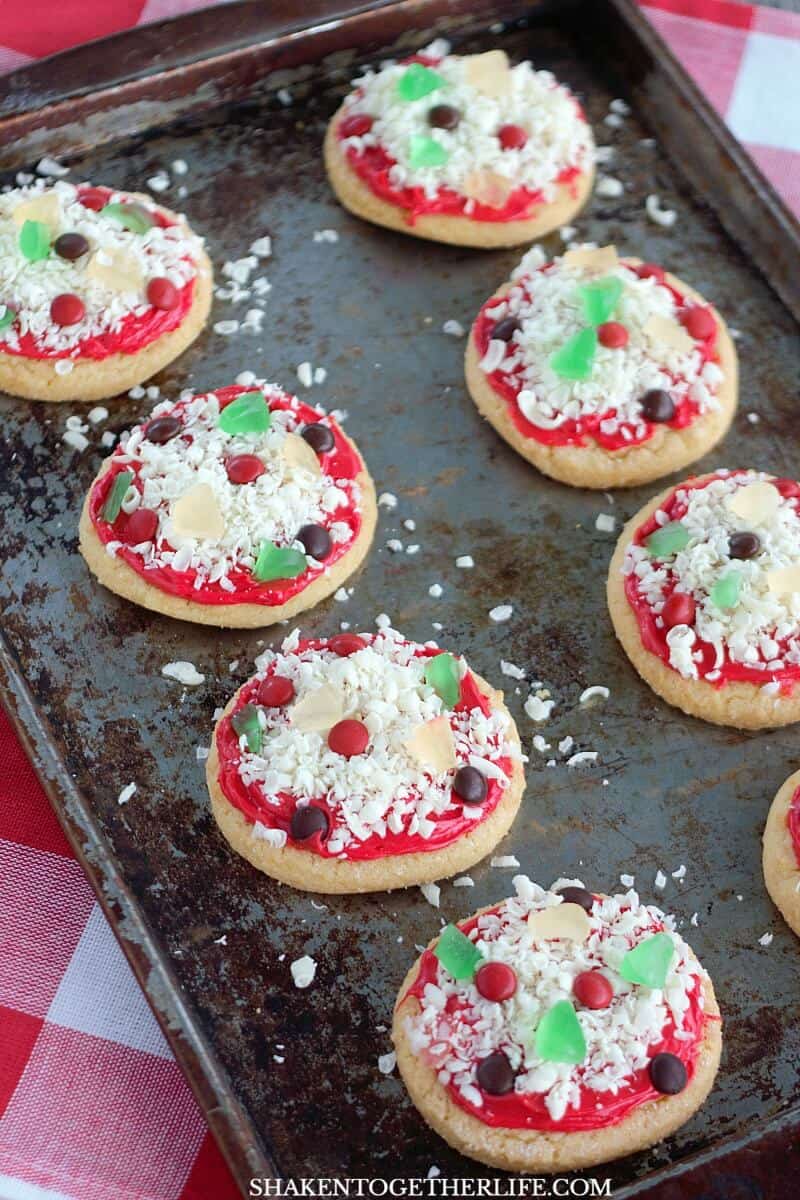 Could these be any cuter?!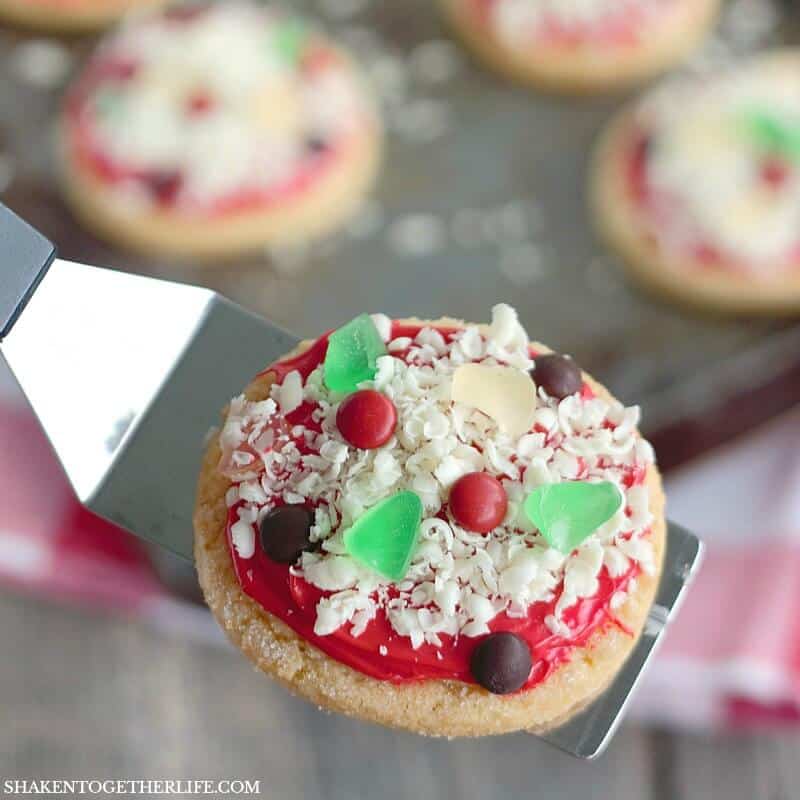 Only when they are tucked into MINI PIZZA BOXES!! (I used this tutorial to make these mini paper pizza boxes.) Just add a square of parchment paper like they do at the pizza place and tuck in a cute little pizza cookie.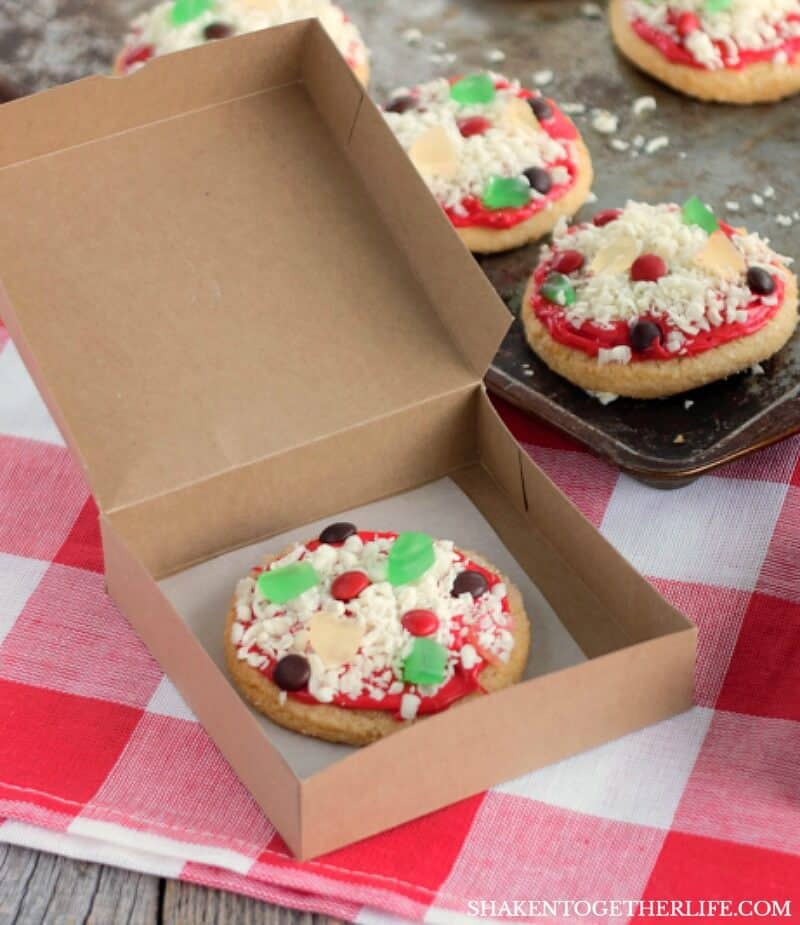 These would be absolutely perfect as a pizza themed activity (and party favor!) for a pizza themed party!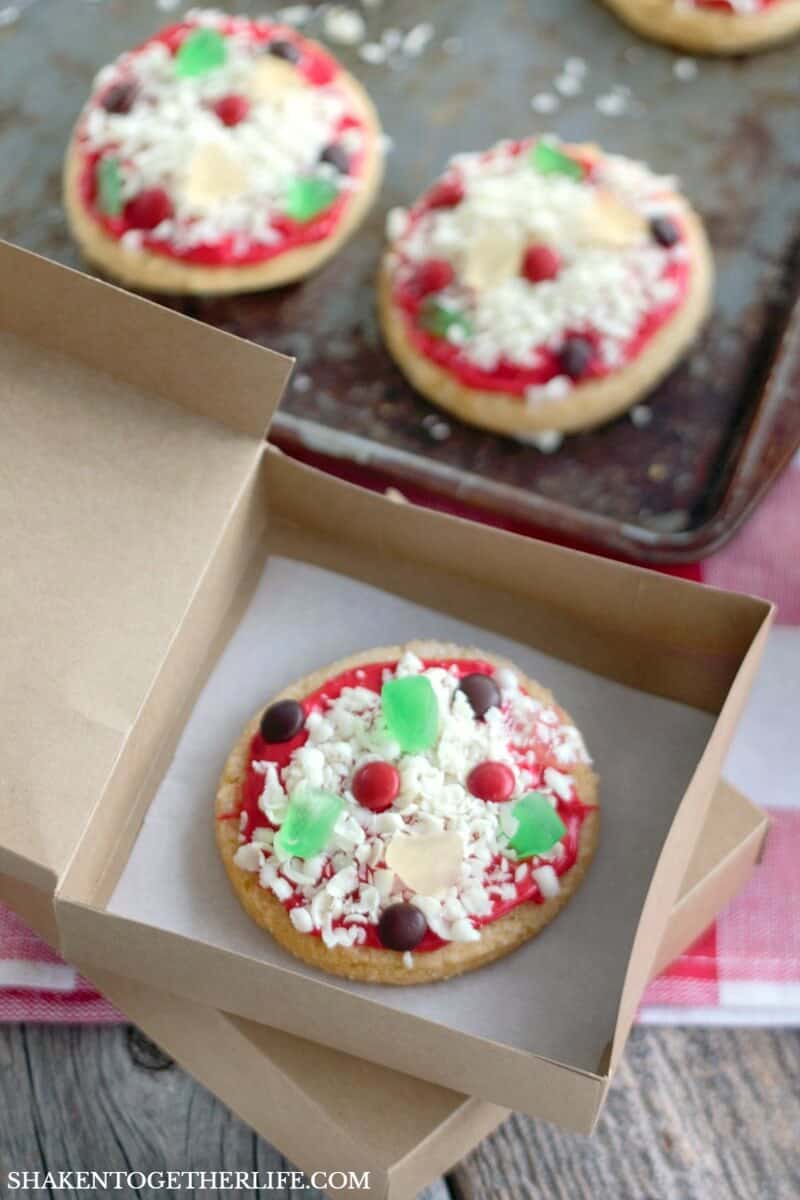 Those mini pizza boxes ... I. can't. even.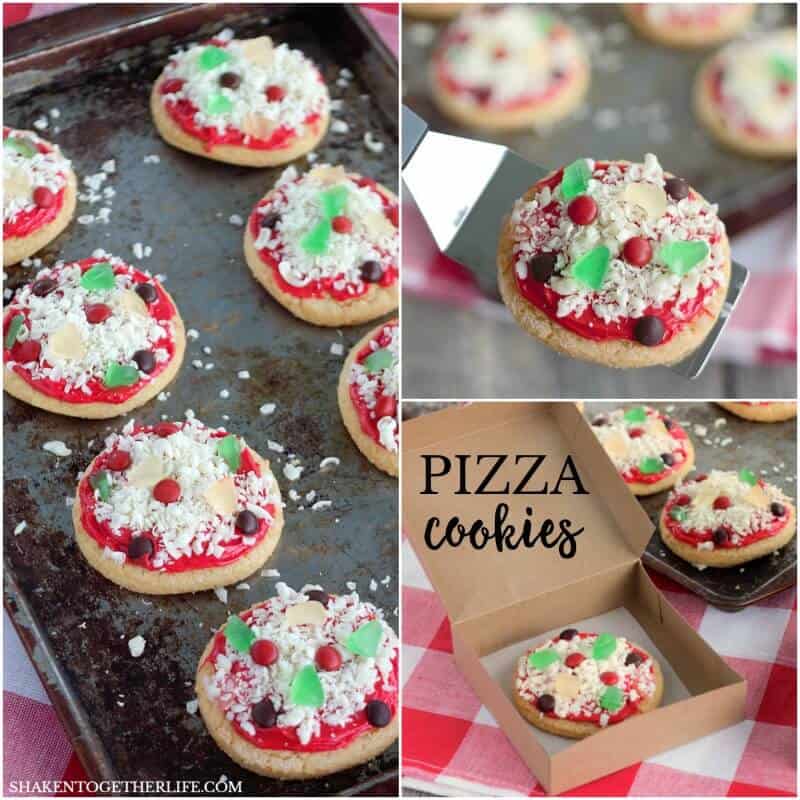 Here are a couple more sweet topping suggestions for these pizza cookies:
Crumbled brownies for ground beef
Cut pink gummy worms or bears in rounds for ham
Yellow gummy worms or bears can be pineapple
Use white frosting for white/margherita pizzas
Mini Swedish fish for anchovies
Green nonpareils (round sprinkles) for oregano
I can't wait to see how you decorate your Sugar Cookie Pizza Cookies! If you make these cookies, tag me on social media so I can share it with our Shaken Together community!!
Don't forget to pin this to your favorite Kids, Pizza or Sweet Treats Pinterest board 🙂


Need more pizza?! Right this way ...
Make Mini Felt Pizzas!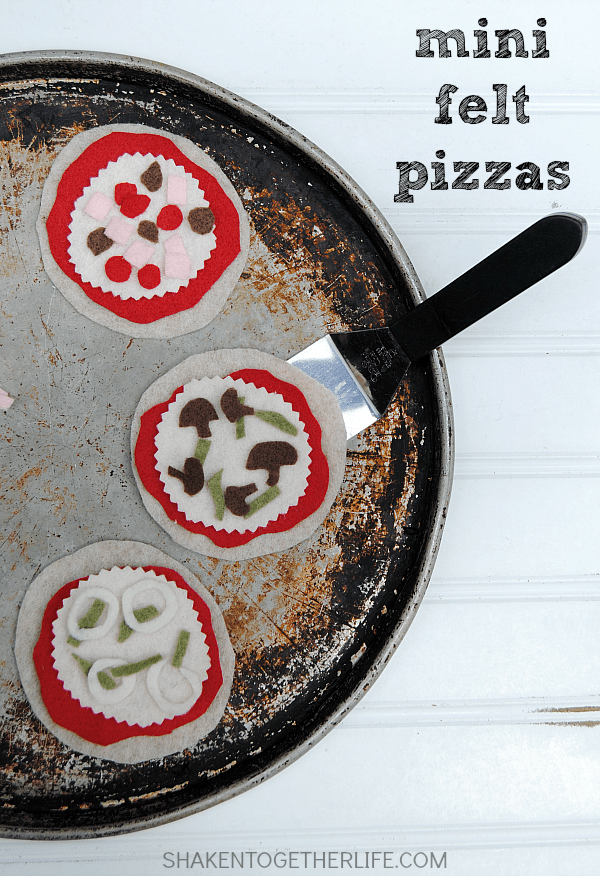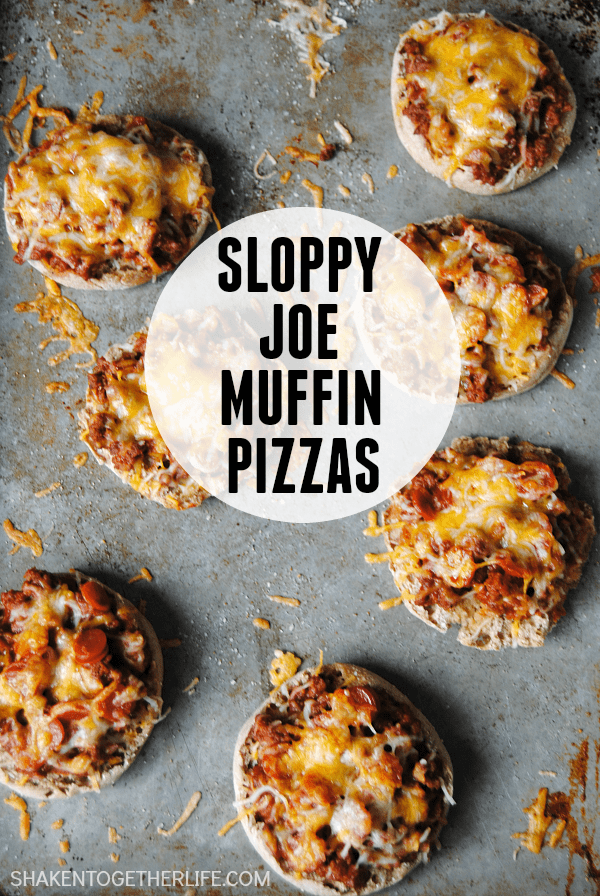 Devour a Cherry Cheesecake Chocolate Dessert Pizza!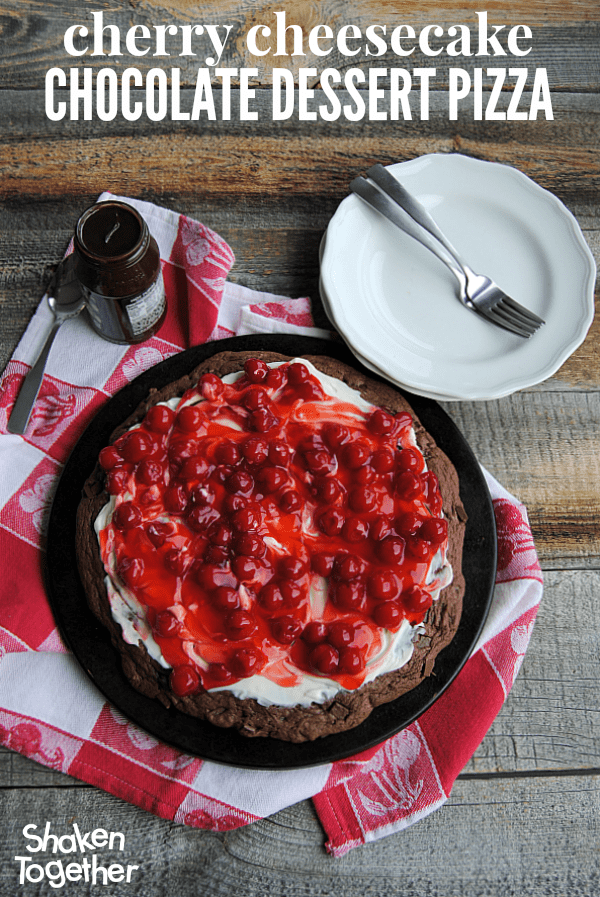 Or a Snickerdoodle Caramel Apple Dessert Pizza!