Busy weeknights call for easy meals like these Sloppy Joe Muffin Pizzas - a delicious mash up of two of our favorite dinners!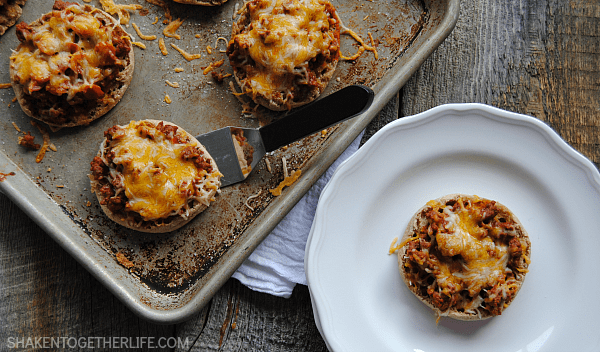 Ahhh, we are finally settling in to our back to school, football and baseball routine.  Which basically means no routine, ha ha.  We are scrambling every night to help with homework, pack lunches, pick up from practice, drop off to practice, wash jerseys for Thursday's game, finding matching baseball socks, and oh yeah, what about dinner?!
Sound familiar?  Lucky for us, our Monday nights are pretty wide open, so we can actually sit down together for dinner.  Since pizza is pretty much a magic word around our house, I decided to switch it up and make our own with whole wheat English muffins, a savory sloppy joe sauce instead of pizza sauce and our favorite pizza toppings!
Sloppy Joe Muffin Pizzas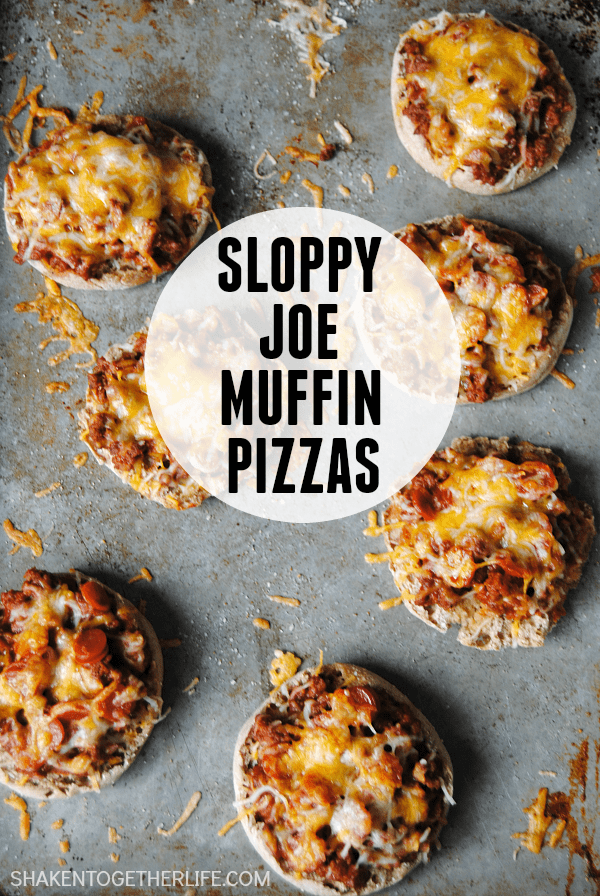 It was definitely a Manwich Monday!  We all love that tangy sweet sauce and I love getting dinner on the table in less than 30 minutes.  And sloppy joes + pizza?  A serious home run in our house!  Bonus - my boys didn't even know those were whole wheat English muffins!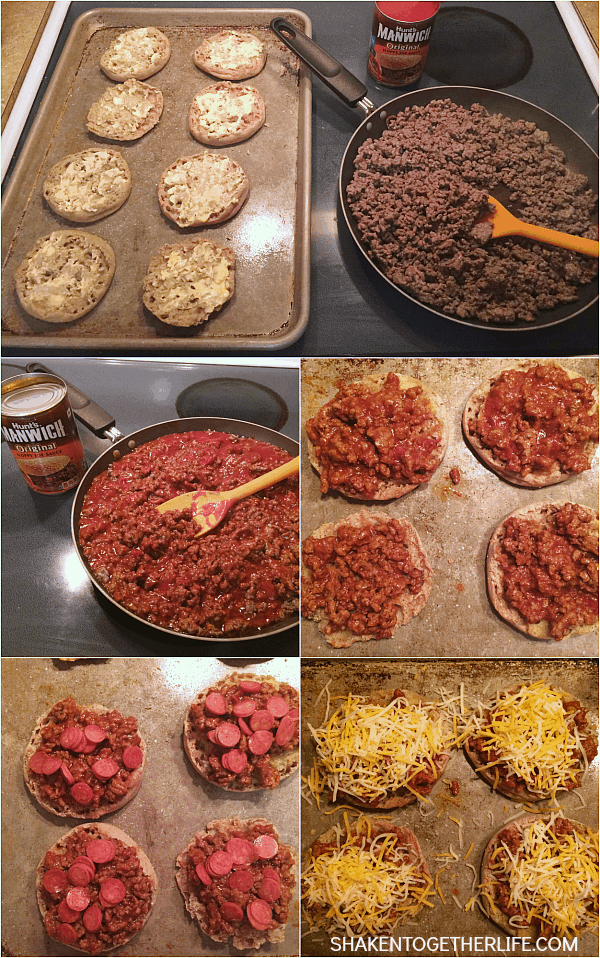 One of my favorites part of this meal is that we have to sit down together and get our hands dirty ... sloppy joe muffin pizzas are called "sloppy" for a reason.  Manwich definitely has some kid-stopping power, all right!  That means no cell phones, no TV remotes, no social media ... just me and my 3 guys dishing about the day.  (And come on ... those eyelashes and freckles!)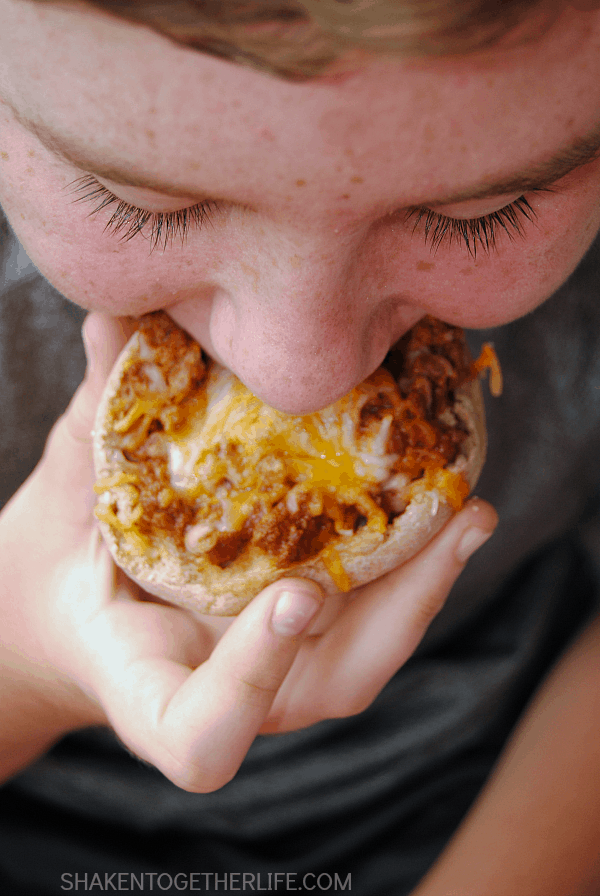 Print Sloppy Joe Muffin Pizzas
---
4

whole wheat English muffins
Butter
Garlic Powder

1

pound ground beef (or ground chicken or turkey)

1

can Manwich Original (Or try Manwich Bold or Manwich Thick & Chunky)
Mini pepperoni
Shredded cheese - we love a mixture of Monterey Jack and sharp cheddar
---
Instructions
Preheat oven to 375*.
Prepare a baking sheet with non-stick cooking spray.
Split English muffins and spread a thin layer of butter on each muffin half.
Sprinkle each buttered muffin half with garlic powder.
Bake for 5-7 minutes or until muffin halves are toasted.
In the mean time, brown the ground beef in a skillet.
Drain the meat and stir in the Manwich Original sauce.
Top each muffin half with about ⅓ cup of the Manwich mixture.
Add mini pepperoni if desired.
Sprinkle each sloppy joe muffin pizza with shredded cheese and pop the baking tray back in the oven until the cheese is melted.
---