Choosing the perfect side dish for pork tenderloin can make or break your meal. These 10 side dish recipes are the perfect compliment to your delicious pork tenderloin.
Pork tenderloin is a flavorful, tender, yet lean cut of meat. Not to be confused with pork loin, which is a larger, flatter cut of meat, pork tenderloin is perfect for marinating before quickly roasting, broiling, grilling, or braising. It is important to cook it quickly in order to not dry the meat out.
When you are roasting up this main course, here are some perfect solutions for what to serve with pork tenderloin.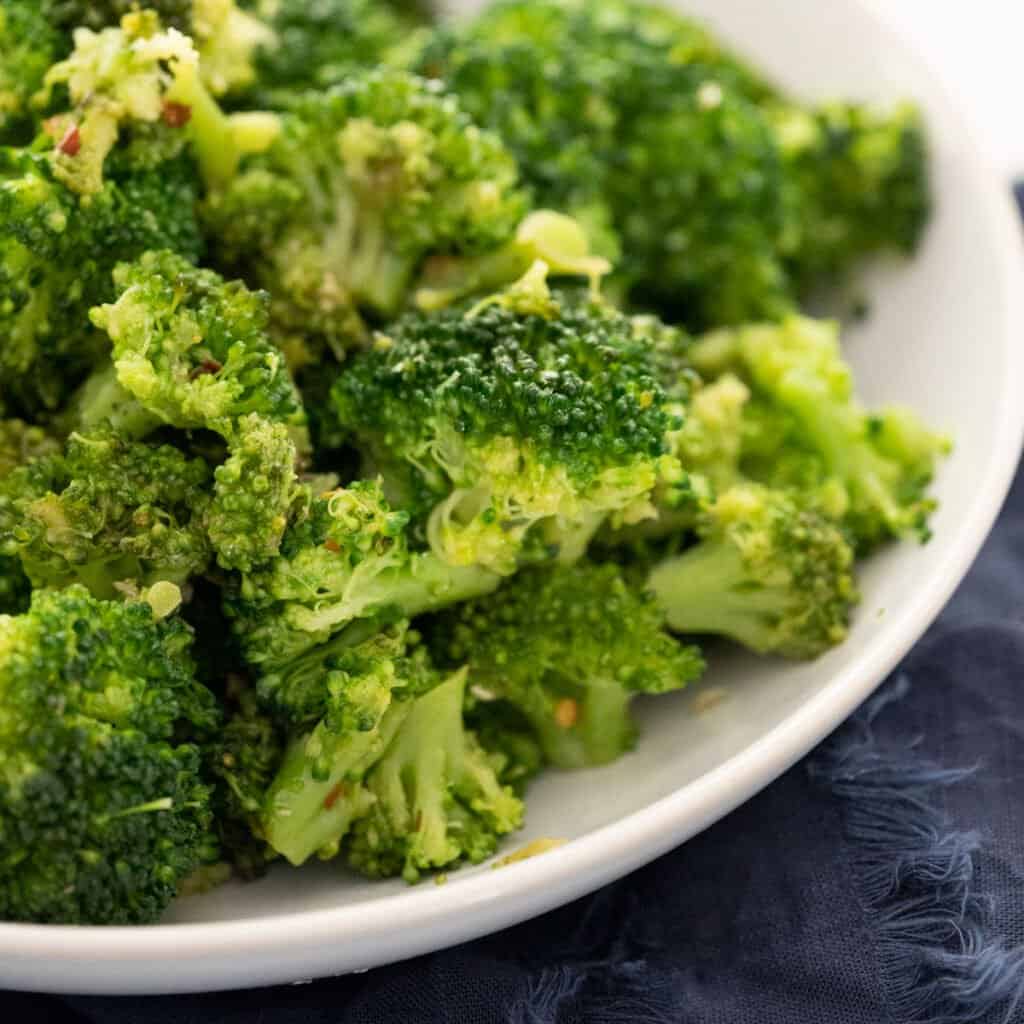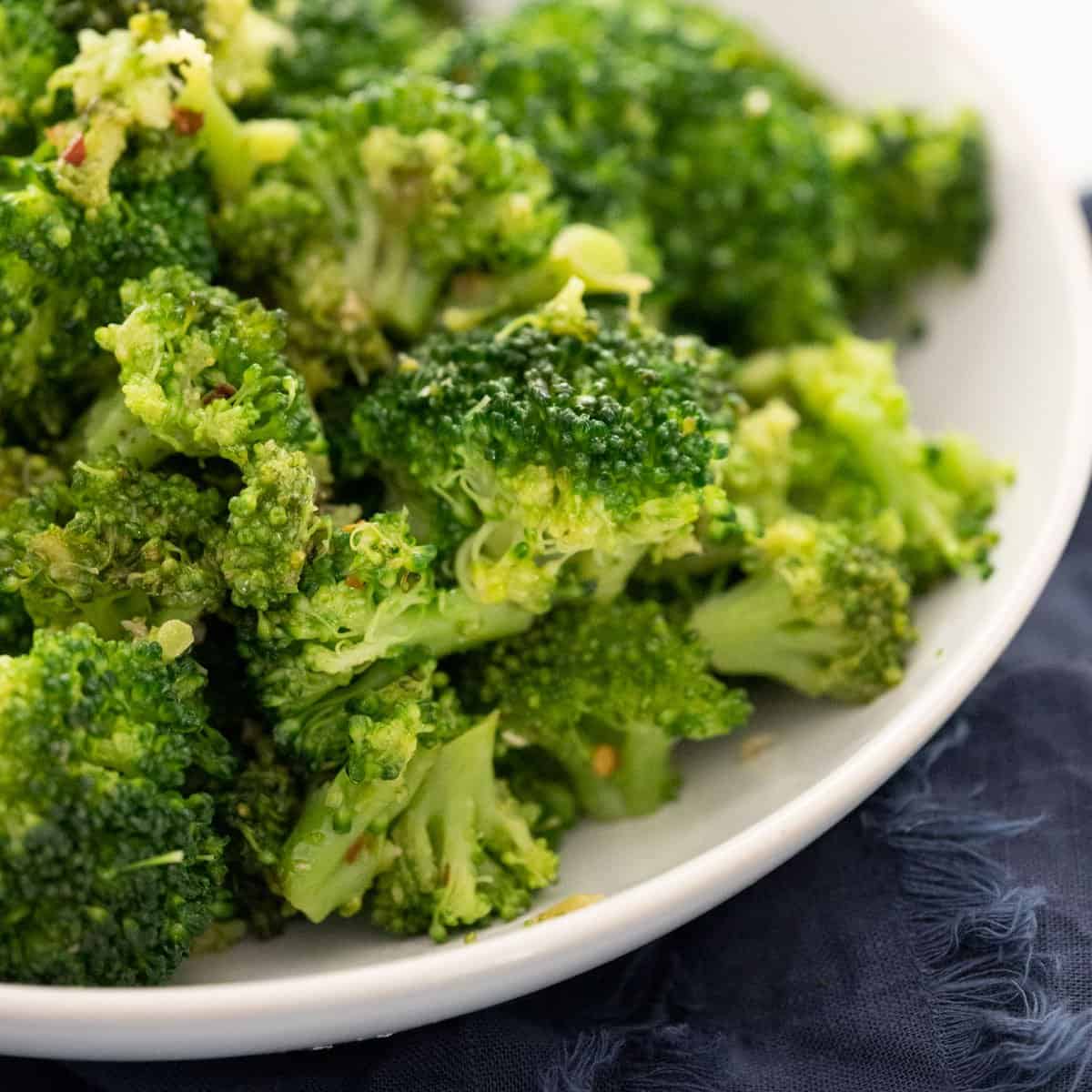 Quick sautéed Italian style broccoli is a great, vibrant vegetable dish to serve with your tenderloin. It cooks up in just minutes so you can easily prepare it while your meat is cooking.
While some broccoli recipes can be bland, this recipe is packed with flavor and has a hint of spice to help keep it interesting!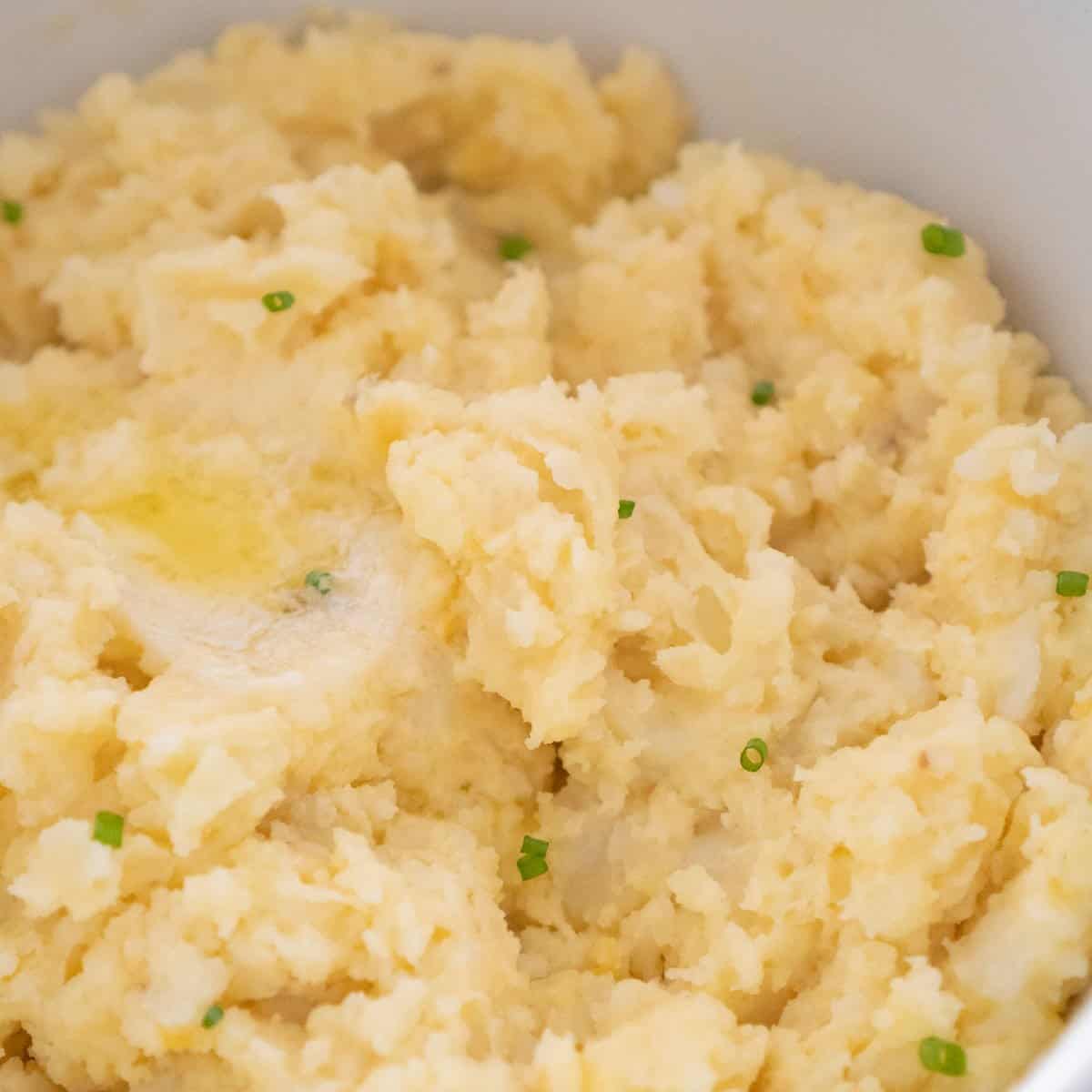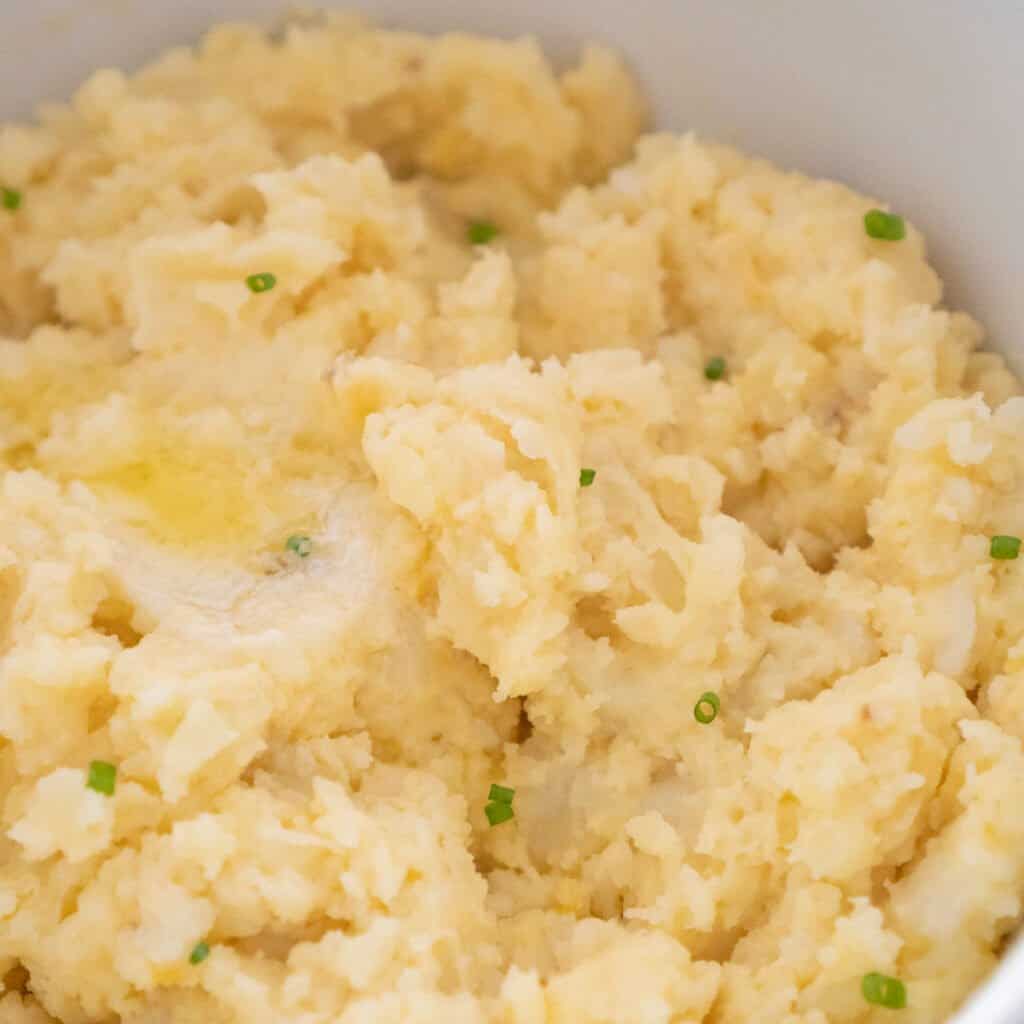 Serving up some meat and potatoes is a hearty, filling way to feed your family. What better way to improve upon creamy mashed potatoes than giving them a healthy dose of garlic and stirring in cheese, cheese, and more cheese!
Give these mashed potatoes a try and we think you'll never make plain potatoes again, especially not with pork tenderloin!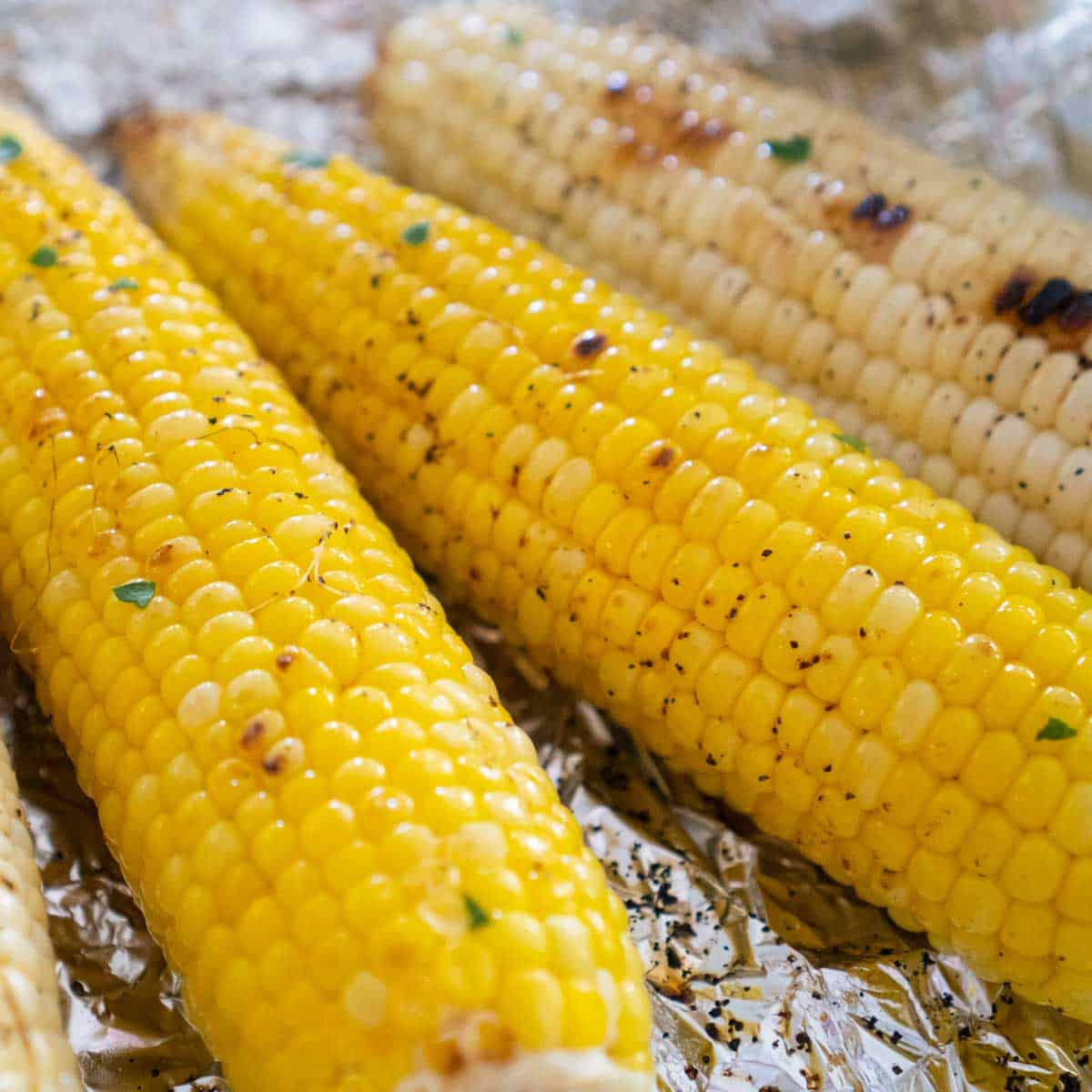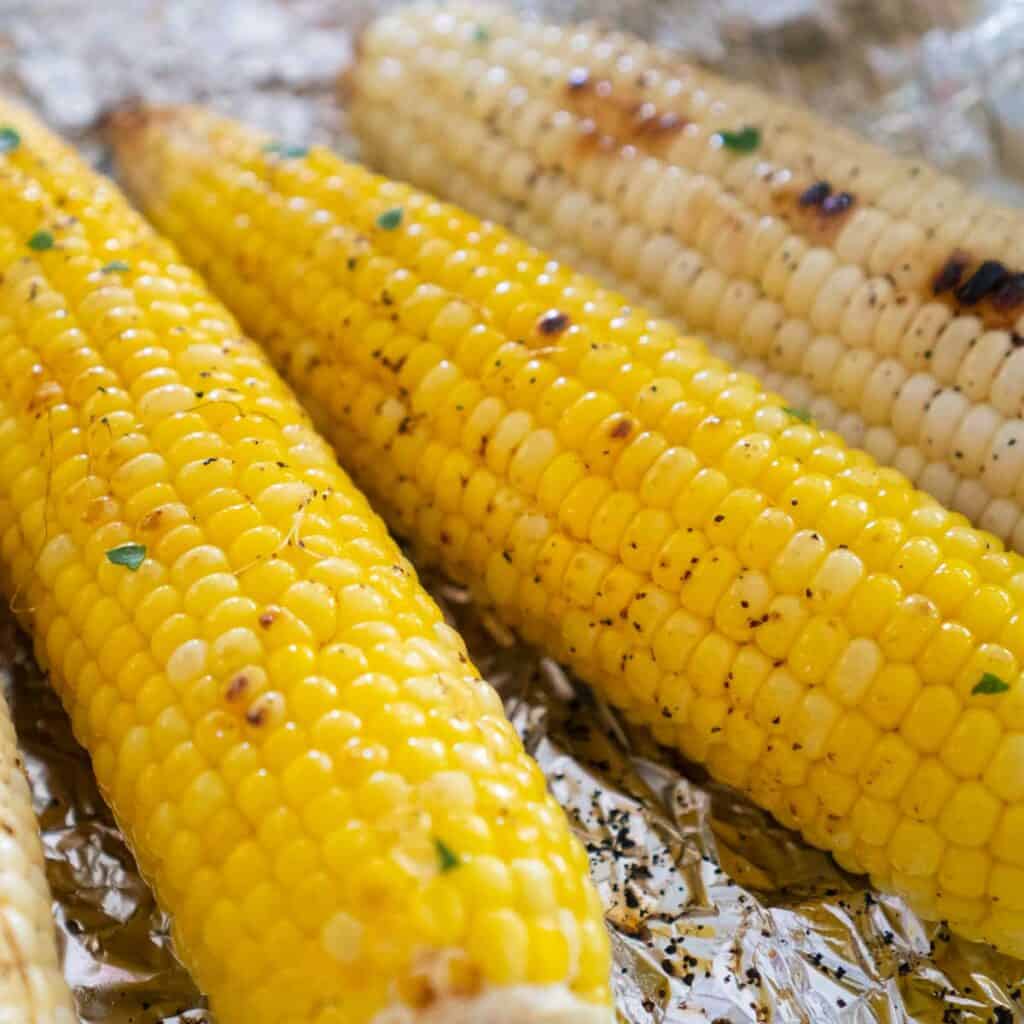 If you are grilling your pork tenderloin, take the opportunity to grill up some corn on the cob to go along with it. Buttery sweet corn cook quickly on the grill wrapped in foil.
Choosing a more savory rub or marinade for the meat will balance the sweet corn out perfectly.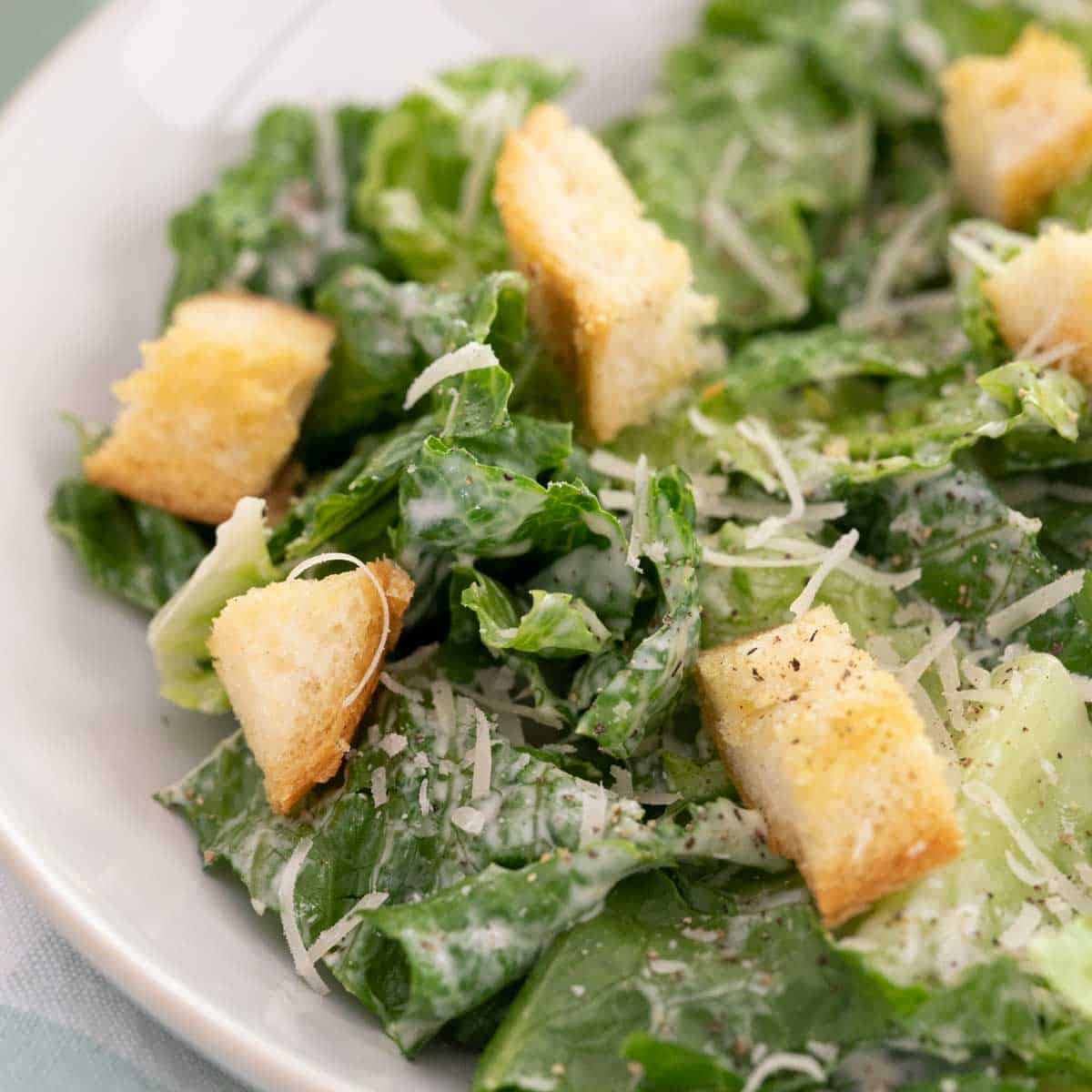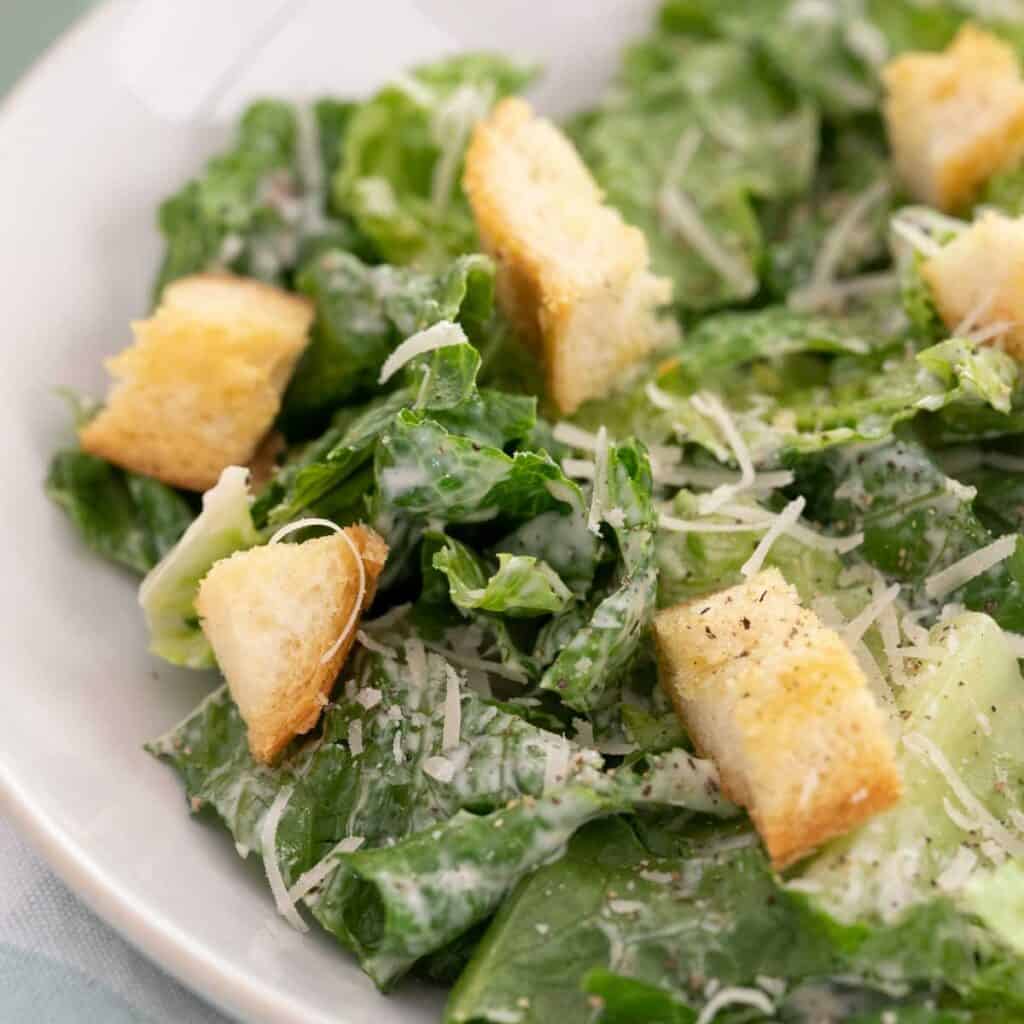 Caesar salad is the perfect side dish for almost any meal in my humble opinion! This homemade Caesar salad features a from-scratch Caesar dressing recipe that I think will make you agree.
The salad and dressing take only minutes to assemble so this is a fast and easy side dish option as well.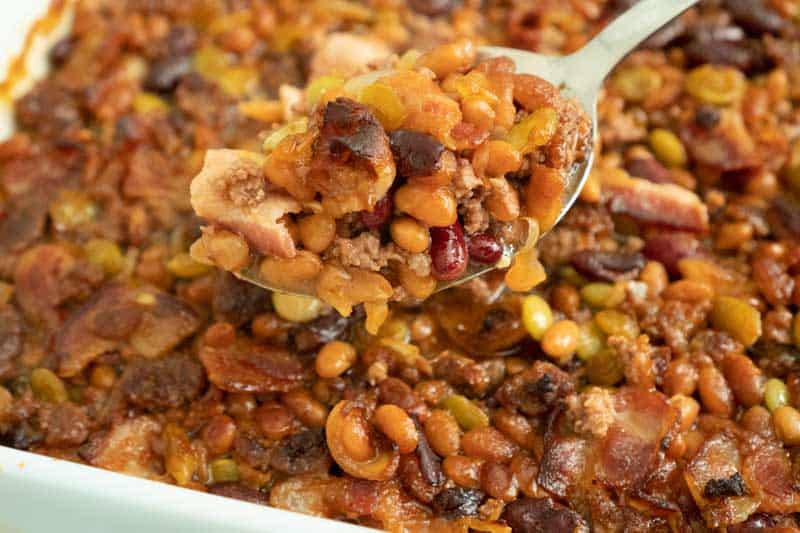 Baked beans are boring no more, these Calico Baked Beans are absolutely PACKED with flavor! The rich, smoky flavor and did I mention bacon, make this side dish a hearty and delicious option.
Calico beans can take a little bit to bake so save time by assembling them ahead of time because they will most likely require a longer baking time than the pork tenderloin.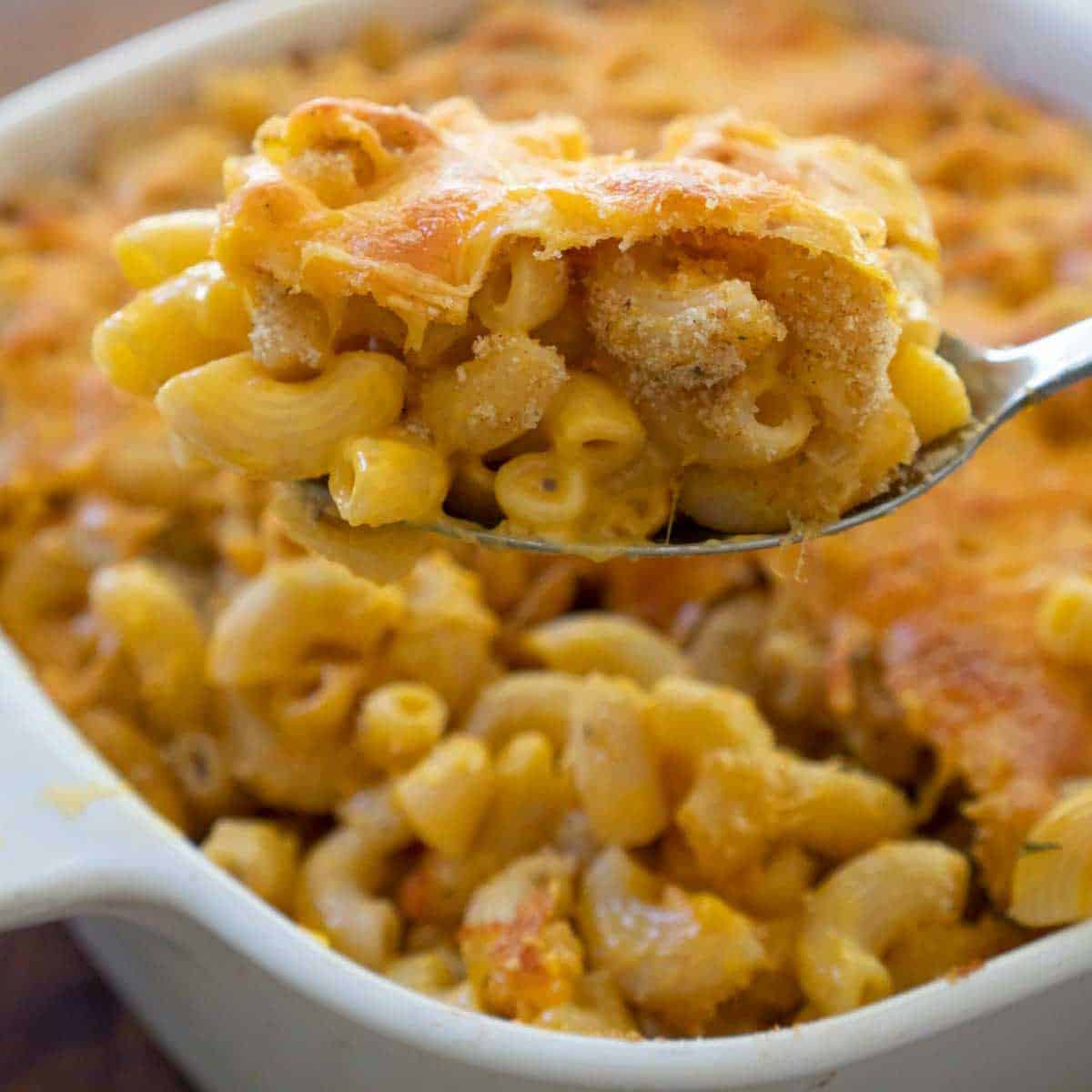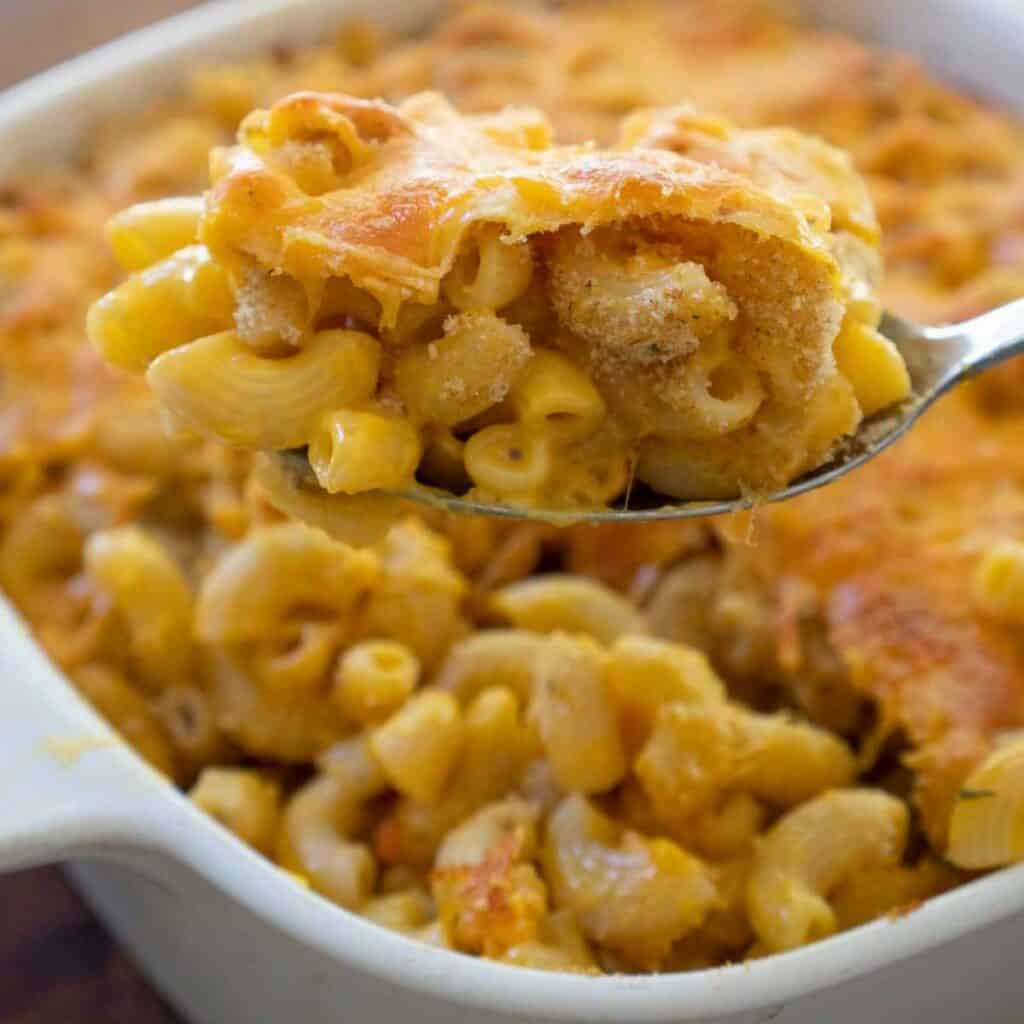 Comforting macaroni and cheese is one of our favorite side dishes, especially for pork. This sneaky version starts with boxed mac and cheese but uses a few tricks to make it just like homemade.
This recipe has a quick bake time which makes it a perfect pair, plus who doesn't love an excuse to have mac and cheese??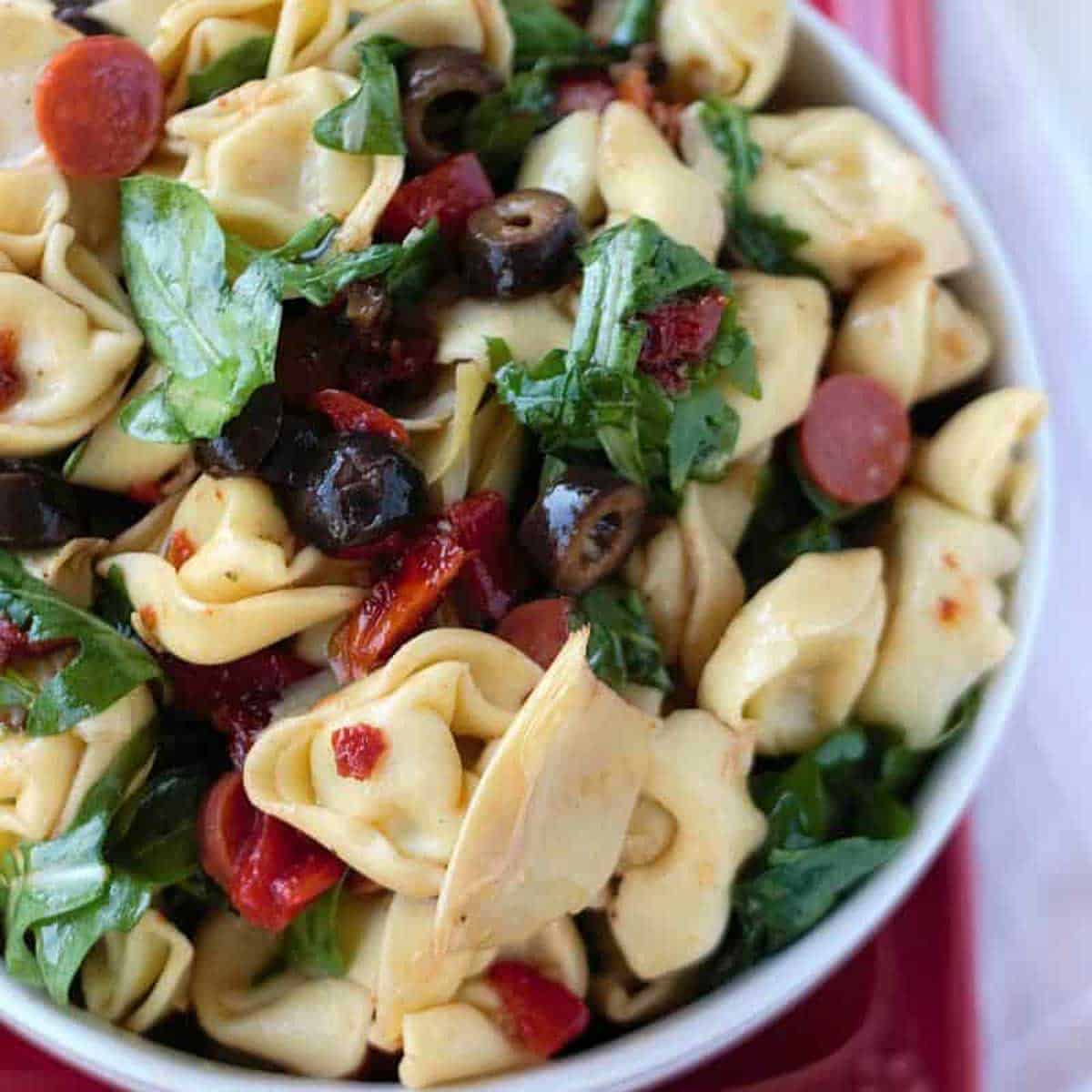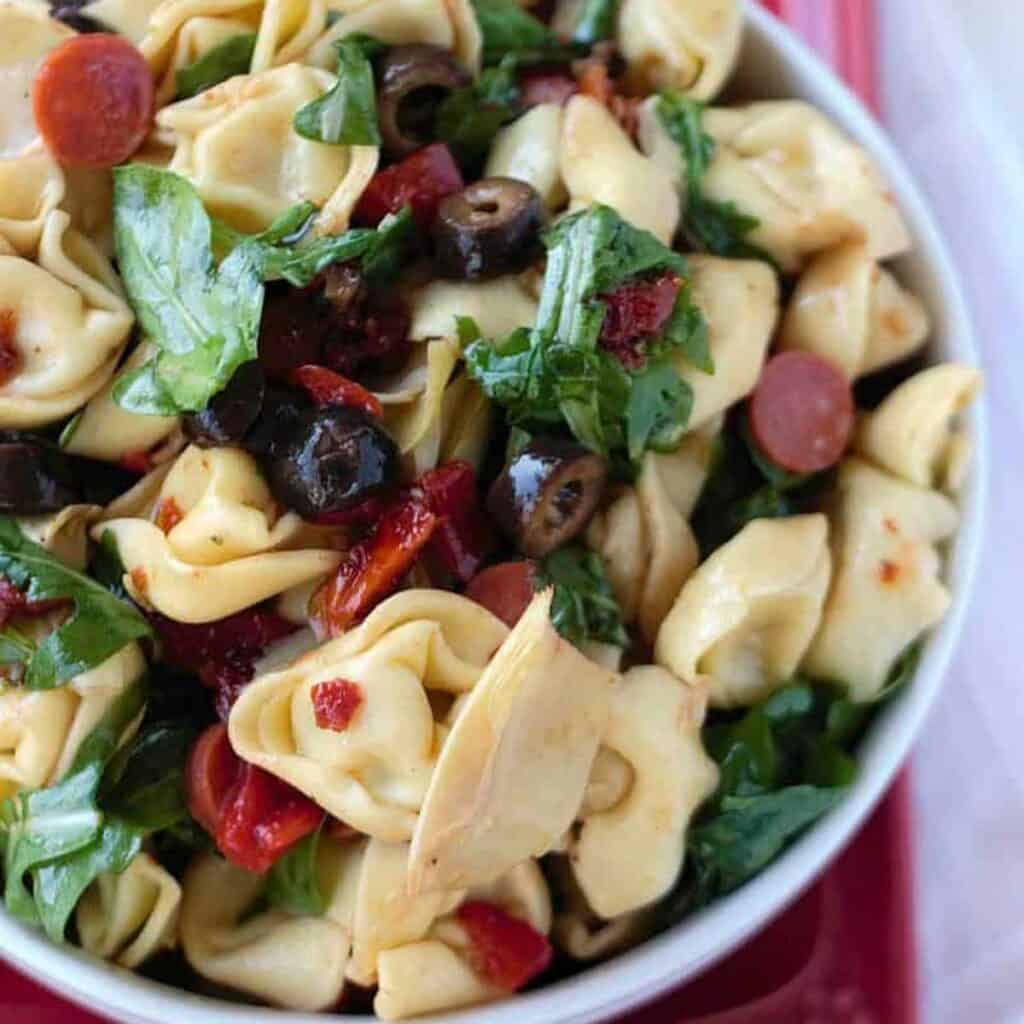 Season up your tenderloin Italian style and keep your meal lighter by serving it alongside this zesty Tuscan pasta salad. Olives, tomatoes, mini salamis and a flavorful dressing make this a great side dish choice.
The best part of this pasta salad recipe is that it taste even better when made ahead of time so you can prep it that morning or the day before and make dinnertime a breeze!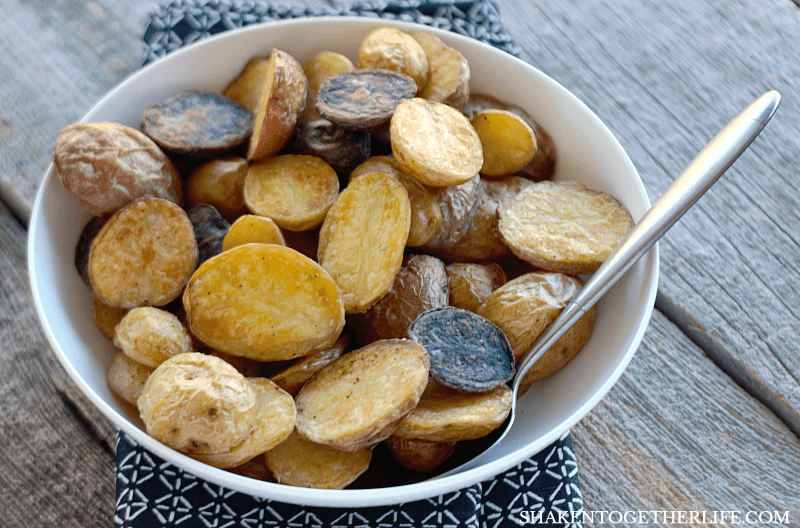 Another option for the meat and potatoes lovers out there are these easy, crispy, oven-roasted potatoes. This is a simple side dish that goes well with almost any main course, pork tenderloin is no exception.
The great thing about this roasted potato recipe is that you can customize the seasonings and experiment to make it your own once you master the basic recipe, making it perfect for pairing with your pork tenderloin no matter what marinade or seasonings you use.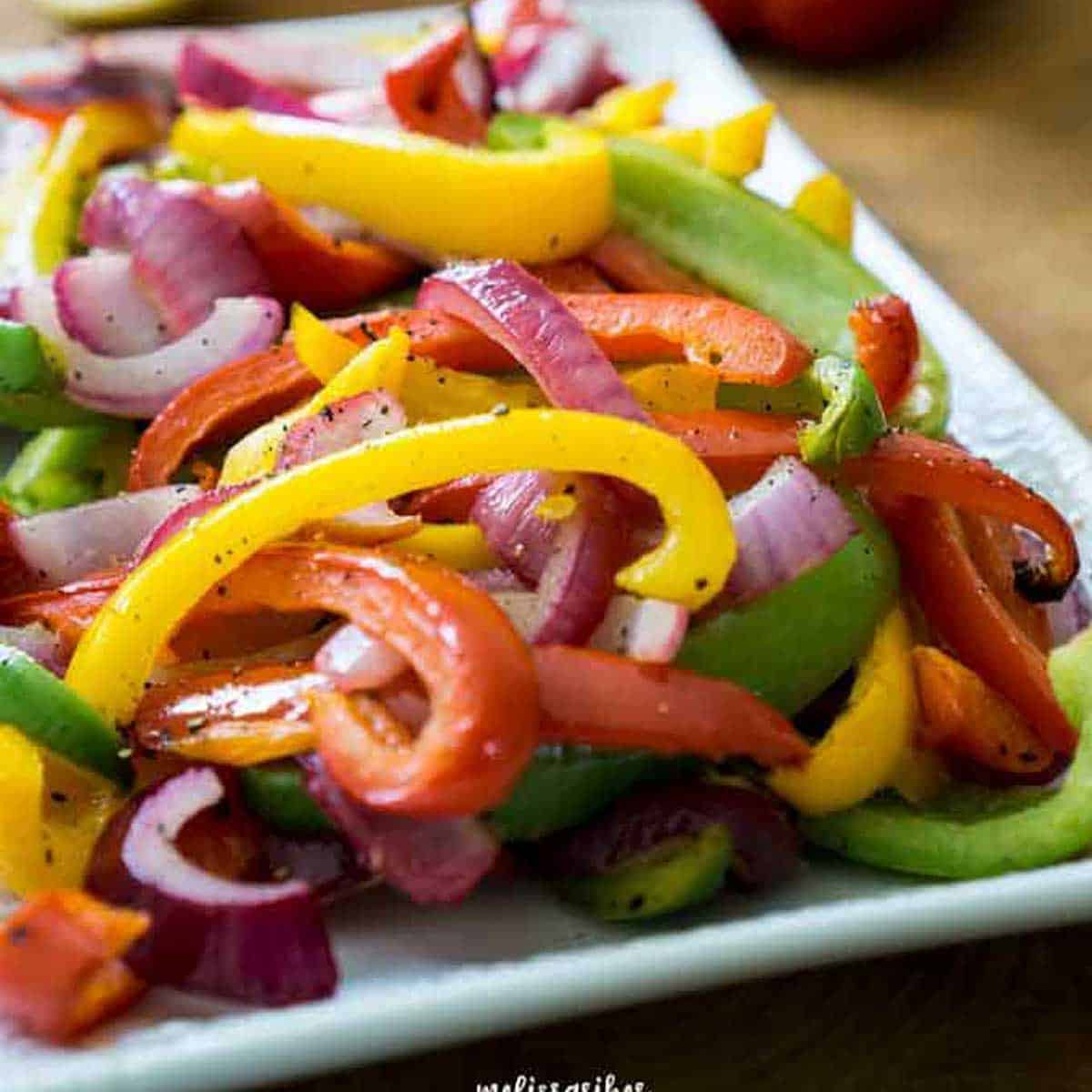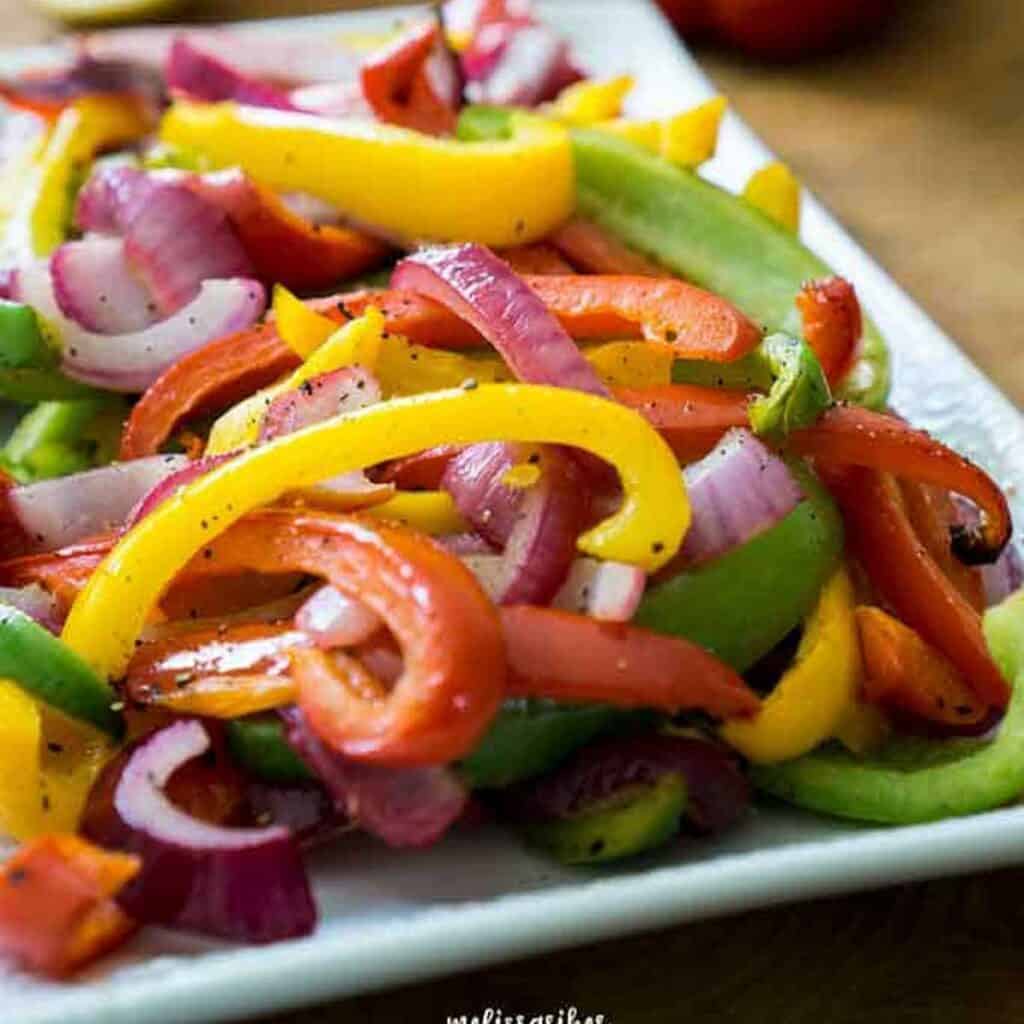 Did you know you can roast frozen vegetables? It's true and oh-so-easy! Pick any of your favorite frozen veggies and roast them up to perfection while baking your tenderloin.
Our favorites are sliced bell peppers but most any frozen vegetable will do, or roast from fresh as well. Either way, they are also delicious served alongside this tangy dijon sauce (the sauce is tasty with the pork tenderloin too!)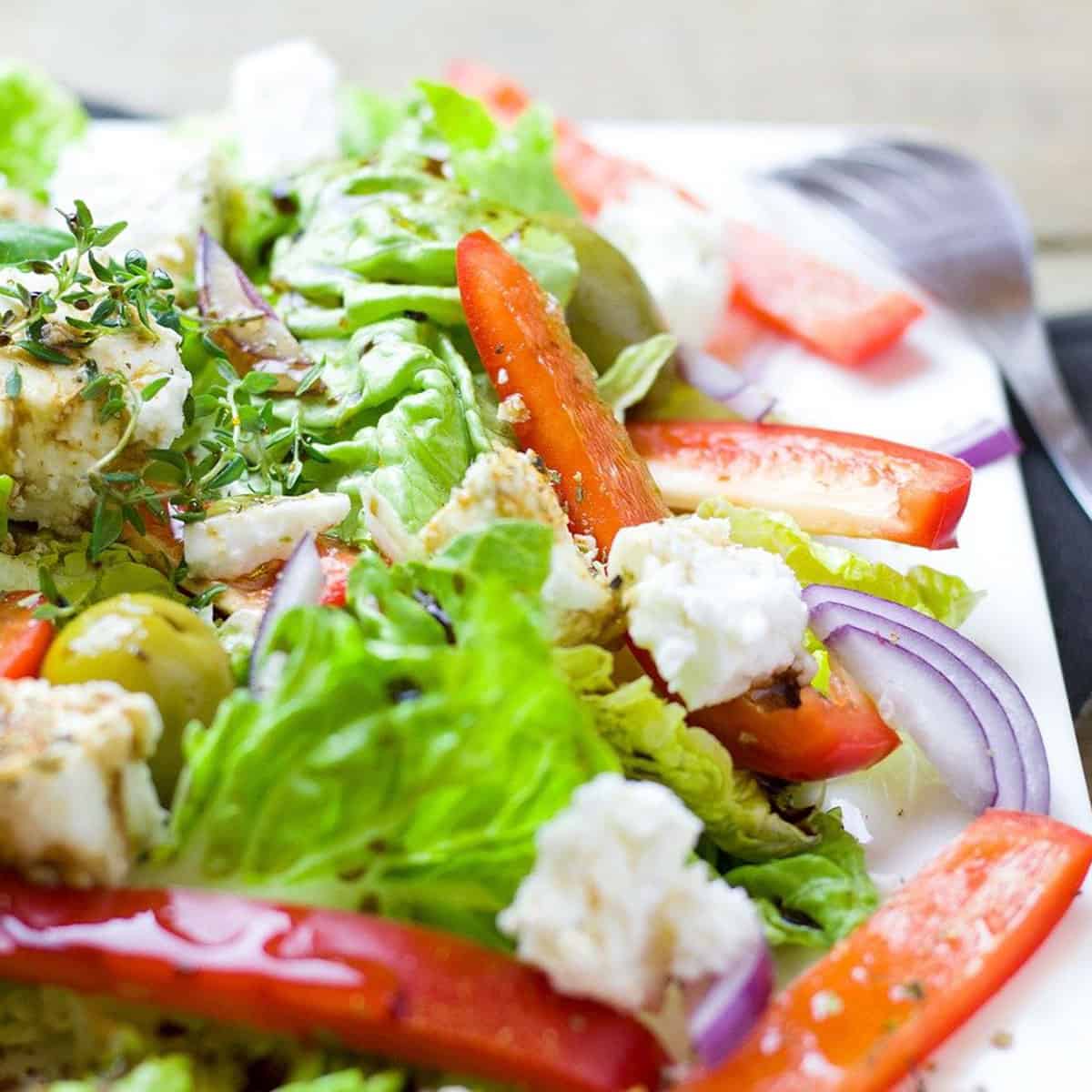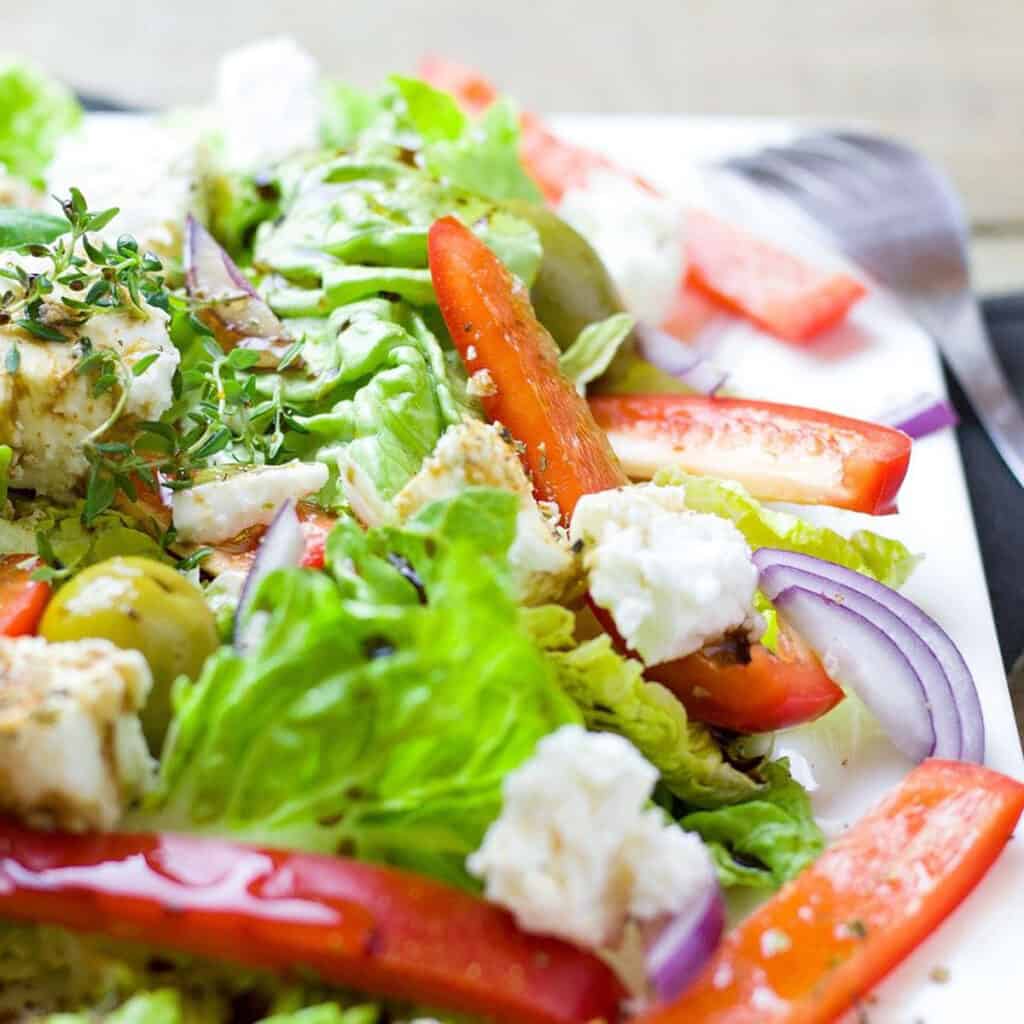 Finally, another light but flavorful side for your pork tenderloin is this easy Greek salad with homemade dressing. Flavor your meat with oregano and salt and pepper, then whip up this dressing while it bakes.
Assemble your favorite salad greens with feta cheese and your preferred toppings, then dress the salad and enjoy! The creamy feta cheese and zesty dressing will play off the milder flavor of the pork for the perfect match.
We hope these side dishes helped you complete your meal, why not check out our dessert recipes next?