Chicken is baked under layers of diced ham, swiss cheese and crispy panko bread crumbs in this homey, comfort food dish.  This Chicken Cordon Bleu Bake is an easy dinner recipe that your family will love!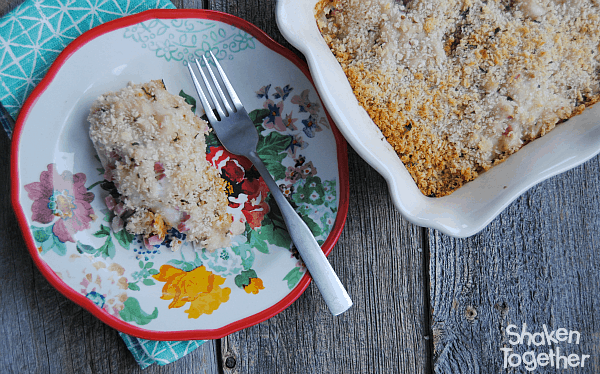 I've really been on a mission to simplify our lives.  I use a few hours of my weekend getting ready for the coming week: clothes washed, folded and put away, lunches prepped, a crock pot meal or two done on Sunday and even blog posts photographed and pictures edited.  That way, I can ease into the week days with a little peace of mind.  And I need every bit of that with two teen boys 😉
So.  What does that mean for you?  Easy recipes with a handful of ingredients for your kitchen, too!  Like this one ...
Chicken Cordon Bleu Bake
I love Chicken Cordon Bleu. Chicken stuffed or rolled with ham and swiss cheese, baked or fried until golden brown. But I just honestly don't have time at night to pound chicken, stuff it, bread it and bake it.  So, I simplified the classic dish and decided to layer the ingredients in a baking dish.  (A pretty, pretty Pioneer Woman baking dish ... it's official, I'm obsessed.)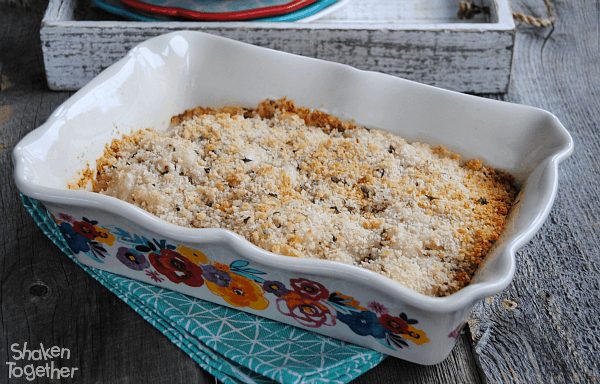 The ham and cheese keep the chicken from drying out. The cheese helps the bread crumbs get crispy and toasty. It may not win a beauty pageant, but this Chicken Cordon Bleu Bake is easy and tasty and got rave reviews from the 3 guys.
And it bakes up in no time - depending on the thickness and size of the chicken, this cheesy baked casserole could be done in about 20 minutes!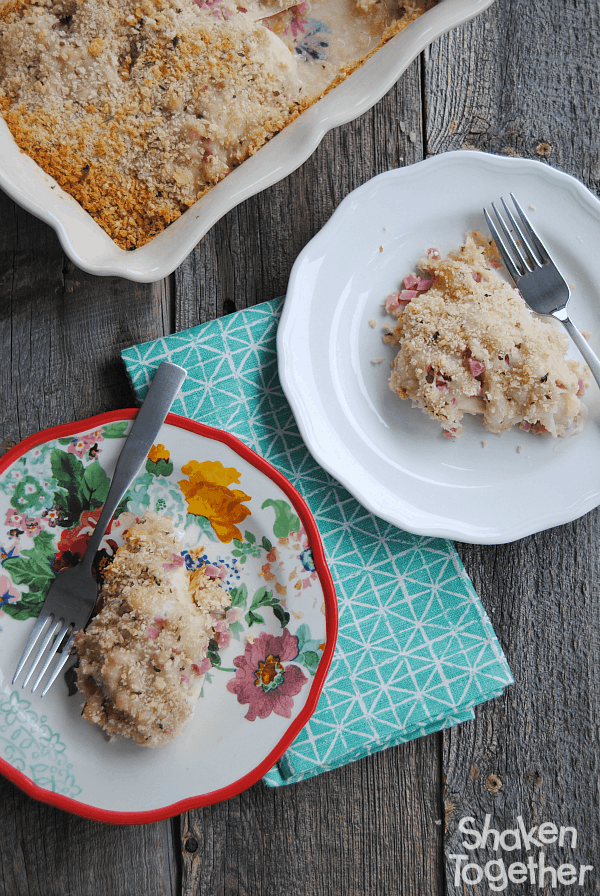 Print Chicken Cordon Bleu Bake
---
2

lbs chicken (breasts or tenders)

1 cup

finely diced ham

6

slices swiss cheese

½ cup

panko bread crumbs
---
Instructions
In an 12x8 baking dish (mine is a little over 2 qt), arrange the chicken in a single layer on the bottom of the dish.
Sprinkle with diced ham.
Place slices of swiss cheese across the ham.
Sprinkle with panko bread crumbs.
Bake at 375* until the chicken reaches 165*, the cheese is melted and the top of the casserole is browned - about 15 to 20 minutes.
---
Notes
Depending on the thickness and size of your chicken breasts/tenders, bake time may vary. I use a digital meat thermometer to ensure the chicken is cooked properly.
I purchased the diced ham in the pork section of my grocery store, but you can also dice a ham steak or use slices of ham from the deli.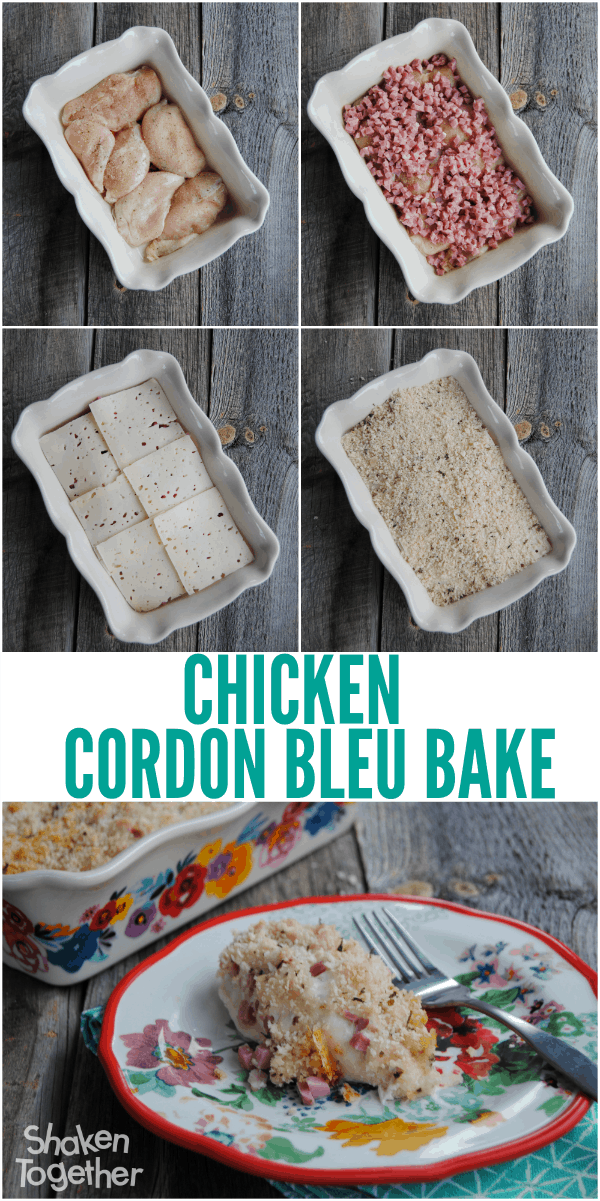 More Easy Meals for Dinner!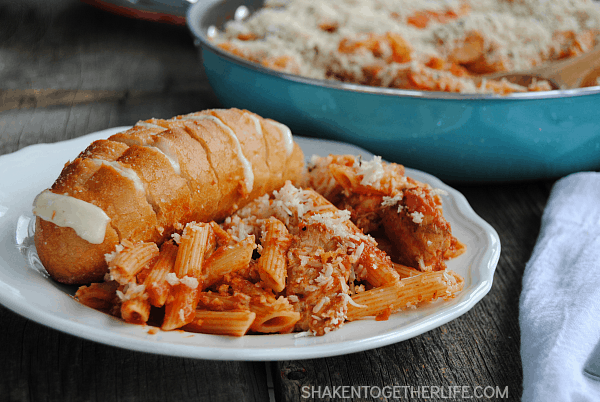 Skillet Chicken Parm Pasta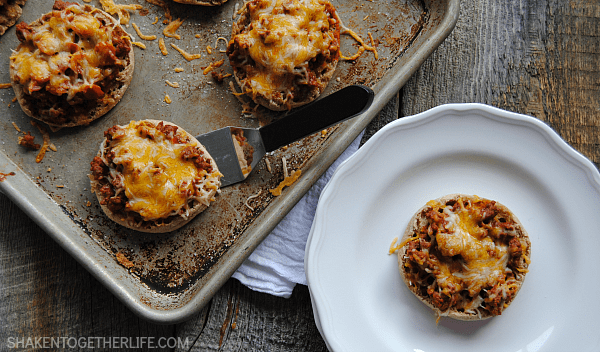 Our Chicken Cordon Bleu Bake may be shared here: