There are so many options when it comes to using up leftover cornbread! From stuffing to muffins or serving with chili, we have you covered when it comes to using up that leftover cornbread!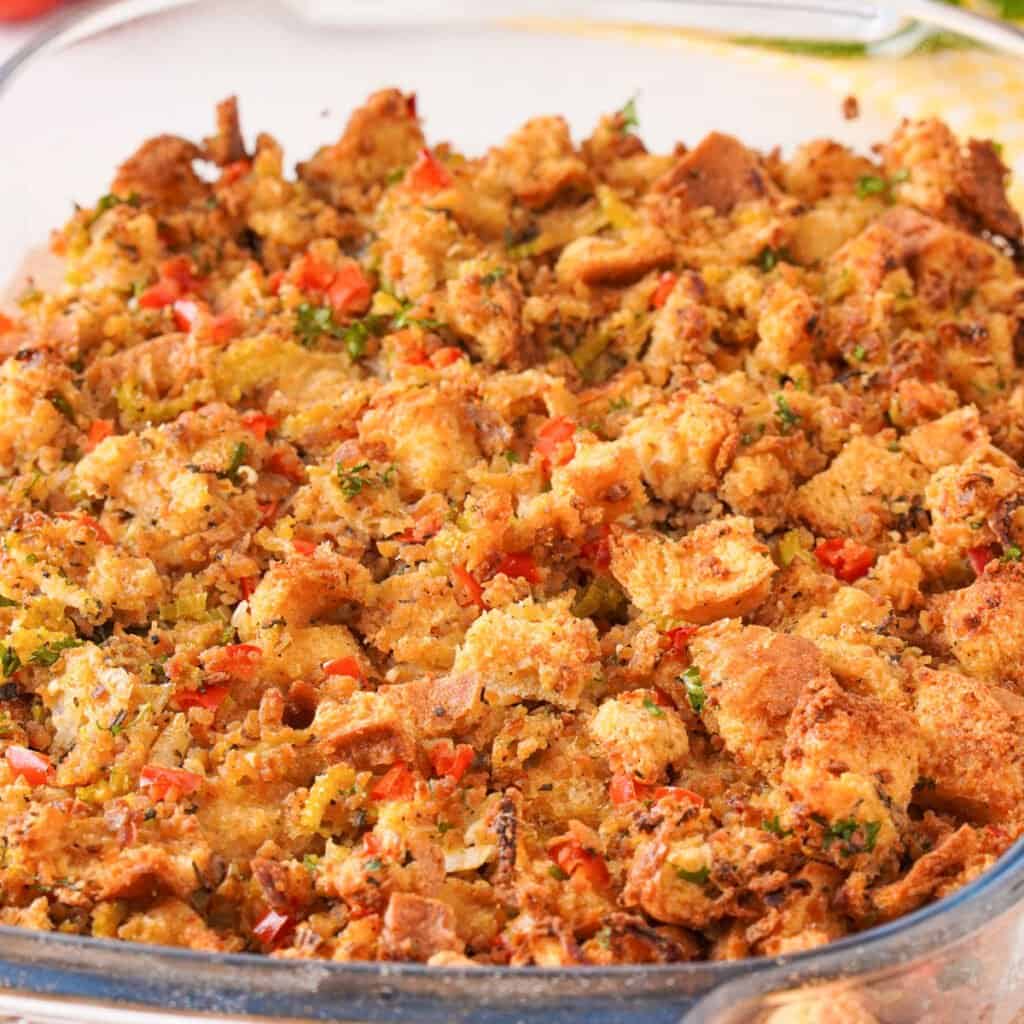 Cornbread is such and easy side dish, but it can be easy to end up with too much. If you're in this predicament, read on for some of our favorite ways to prevent wasting it.
The first dish that comes to mind for leftover cornbread is, of course, stuffing! Starting with day old cornbread and adding in sautéed vegetables, Italian sausage, and lots of flavor makes this recipe our favorite.
Making your own croutons is another cleaver way to repurpose leftover cornbread. Simply cube the bread and drizzle with olive oil or butter. Salt it and bake it up!
You can experiment with flavoring the croutons as well, adding some garlic powder would make them perfect for toppings Caesar Salad!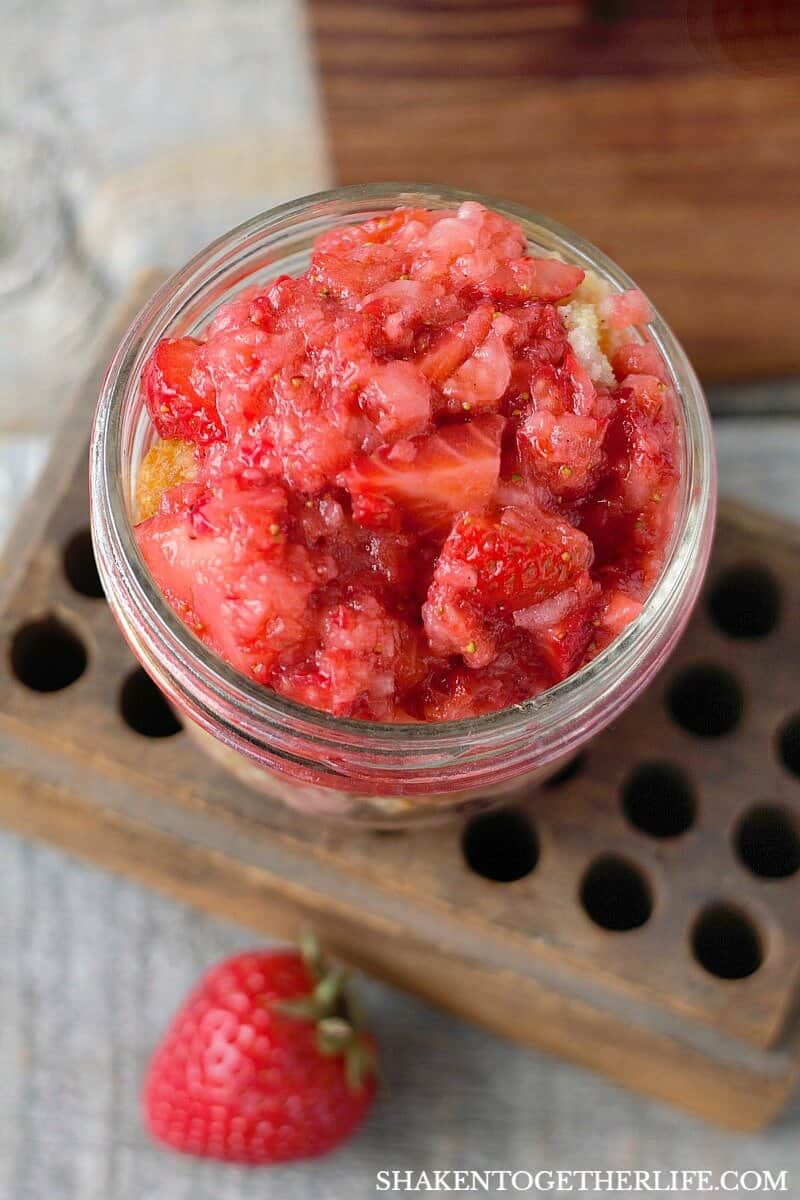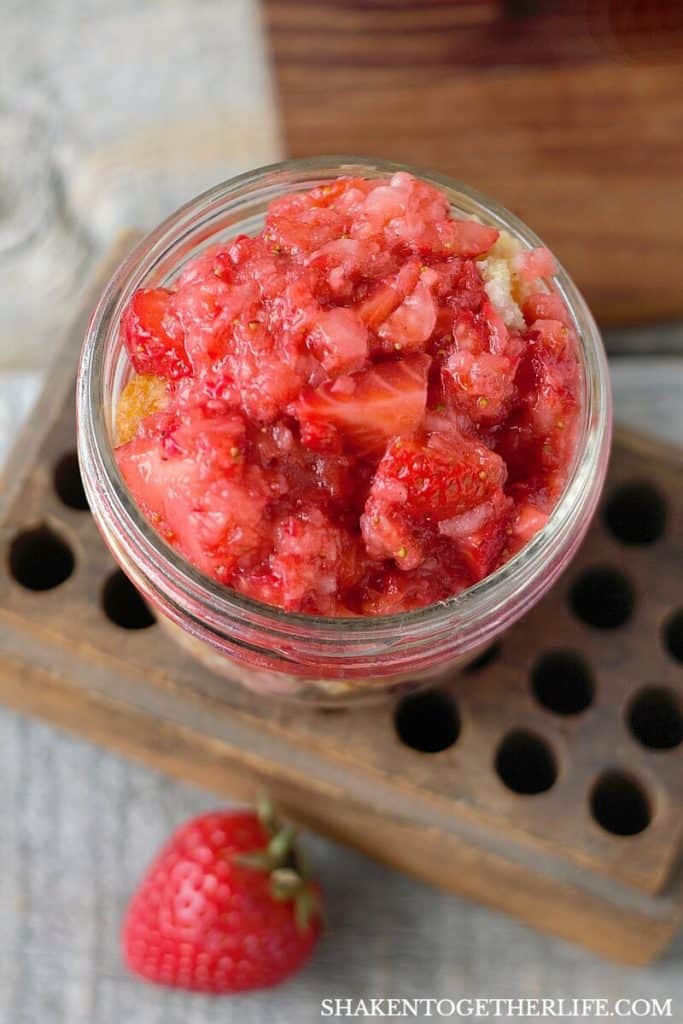 Take the normally savory cornbread and make it into a sweet dessert with this easy strawberry shortcake recipe.
Pulse berried in a food processor and add sugar to make a syrup from the juices. Spoon the mixture over broken up cornbread and top with whipped cream or vanilla ice cream.
Sweet and savory cornbread pudding pulls together quickly in a casserole dish and makes a great breakfast, dinner, or side dish.
Simply break the cornbread into the baking dish, then whip up a quick custard with eggs, whipping cream, milk, crumbled bacon, and cheese. Pour the liquid over the bread and bake it up to perfection.
Cornbread salad is a great way to use leftovers, and its easy to customize to your taste. Combining tomatoes, bell peppers, pinto beans, green onion, bacon, cheddar cheese, and corn makes this salad very filling and healthy.
A quick dressing from mayonnaise, sour cream, and ranch seasoning mixes up to top it all off. This is a great classic Southern potluck meal you'll love!
Bread pudding and blueberries bake up and are topped with a delicious bourbon peach sauce in this creative recipe.
Make this bread pudding whenever you have leftovers from the main course as the perfect finisher for your meal.
If you have leftover cornbread in the summer when summer squash are plentiful, you'll want to keep this squash casserole recipe in your recipe box.
This recipe is chock full of veggies and fresh ingredients and you can adjust the spice to suit your taste.
Crumble up that leftover cornbread and get ready to make crab cakes!
The cornbread combines with fresh lump crab, sweet cornbread, red bell pepper, parsley, cilantro, and dijon mustard for a tasty and flavorful crab cake. I like to serve my crab cakes with homemade remoulade sauce for the perfect finish.
French Toast
Slice up your bread and use it as the base for french toast! Like our cornbread waffles, it lends a slightly different taste but it is worth a try.
Serve up the French toast with copycat Texas Roadhouse cinnamon butter to take it over the top!
Create your own version of this savory comfort food by using leftover cornbread for the casserole topping.
A creamy, cheesy, chicken filling is topped with a cornbread crust. You can skip the cornbread batter and use your already cooked cornbread instead.
With all these delicious uses for cornbread, maybe you'll just happen to make extra on purpose next time! Let us know in the comments which recipe is your favorite!