Valentine's Day is a fun holiday to celebrate with your kids, and you can make it even more fun with these Valentine's breakfast ideas for kids. It's always fun to make a special breakfast for your loved ones. It's the perfect way to wake them up on this holiday that's all about showing our love for each other.
I put together a list of great Valentine's Day themed delicious breakfast ideas for this special occasion. These recipes will help you make Valentine's day morning full of a lot of love and smiles with fun food.
You'll find everything you need for cute kids' breakfasts as well as the perfect recipe for those older kids who aren't into the cheesy stuff like heart shapes but will still enjoy a special breakfast.
20 Valentine Breakfast Ideas for Kids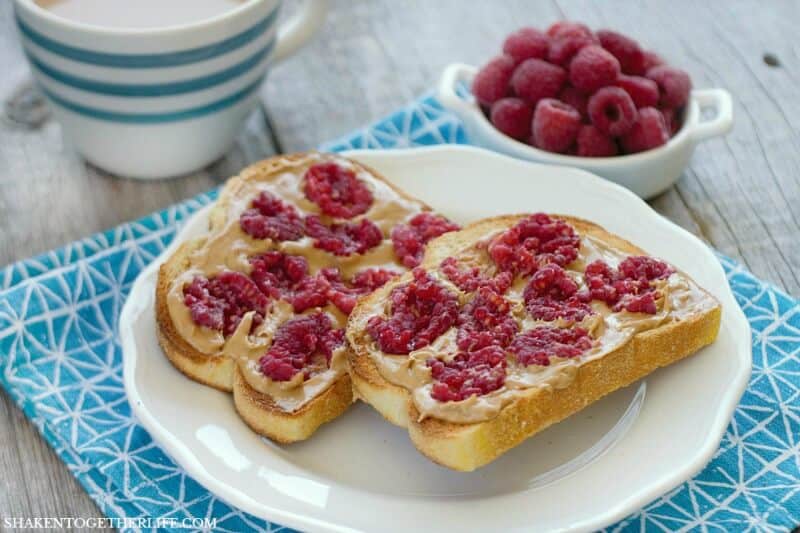 Smashed berry breakfast toast is a super simple recipe if you don't have a lot of time to go all out. Add a little red to your breakfast for Valentine's Day. You could even cut out the toast with a heart-shaped cookie cutter to make it more festive while keeping it super simple.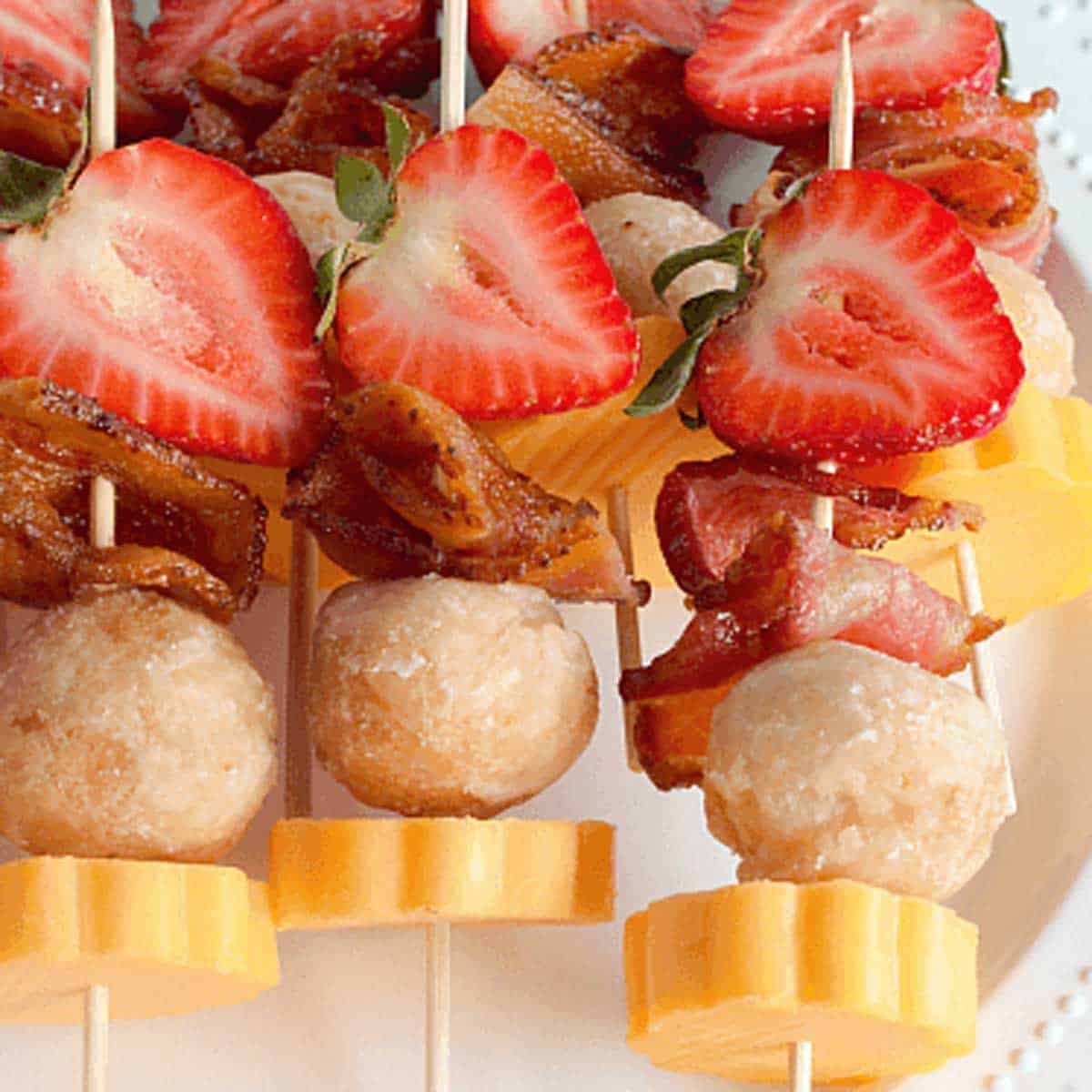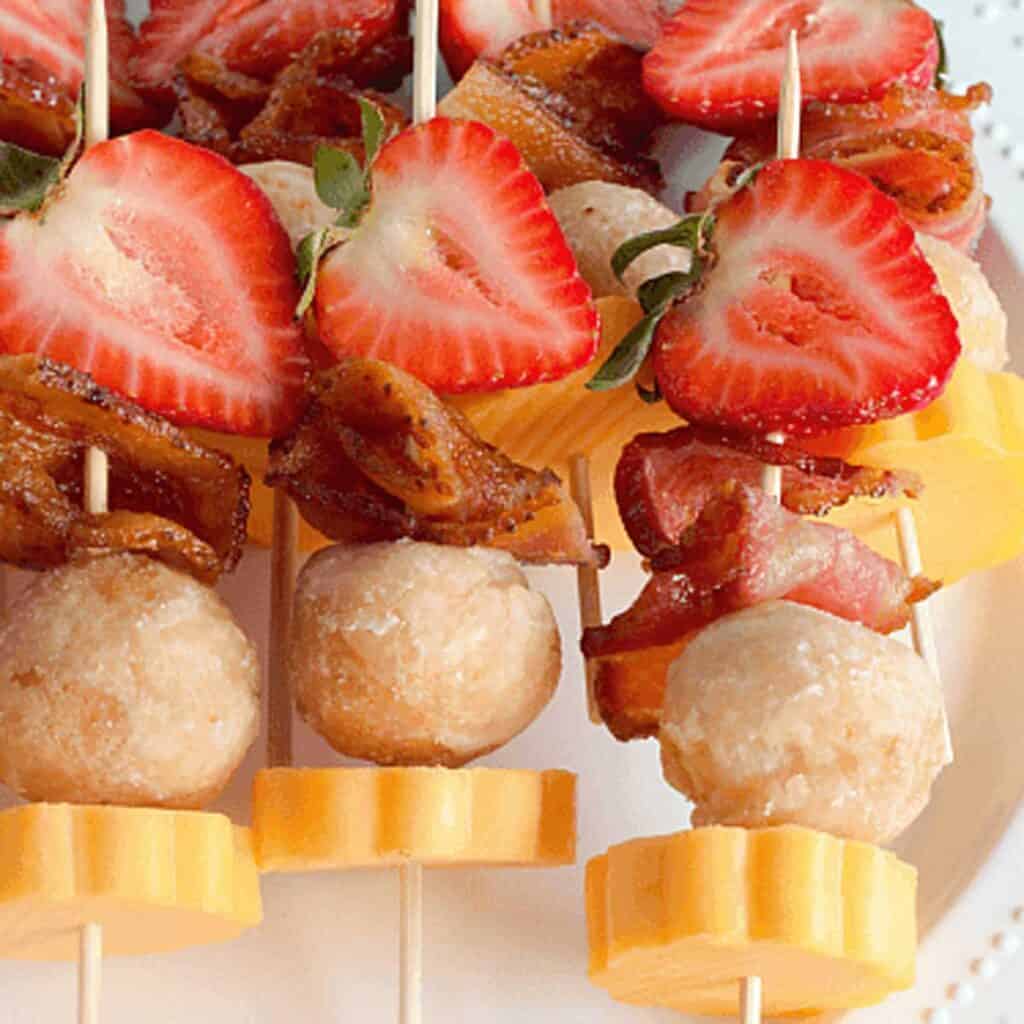 These make a great grab-and-go valentines breakfast. It's a brunch idea so it's a little bit of breakfast and a little bit of lunch. This easy recipe has fresh fruit slices that look like hearts and they're a great way to do something different, fun, and easy at the same time.
These cute little puffed oven pancakes with berry sauce will be a huge hit with kids of all ages. They are heart shaped, fluffy pillows with simple ingredients and easy steps for cooking.
This is one of the easiest valentines day themed breakfast idea there is. Make breakfast so much fun with this cupid's arrow bacon, eggs, and heart shaped pancakes. All you need to make this recipe festive is a heart cookie cutter.
These strawberry pancakes are an easy way to take regular pancakes to another level for the Valentine's day holiday. Take it a step further and make these heart pancakes. The recipe calls for these to be topped with whipped cream, but you could also add some strawberry sauce, chocolate chips, or even chocolate syrup and pink or red sprinkles.
It doesn't get easier than this easy valentine's day breakfast! All you need is pink or red icing and Valentine's sprinkles to top the cinnamon rolls that you set up in the shape of a heart before baking.
Grab your heart shaped cookie cutter and make this simple and cute valentine's day breakfast with what you have on hand! Eggs, bacon, and English muffins or any bread you have is all you need to make this valentines breakfast sandwich.
These tiny sweet treats are not only super cute, but they also look super delicious. They are filled with a cinnamon sugar swirl with a sweet glaze topping. These are a fun valentine's day breakfast or after breakfast treat.
Move over bread, pastries are here for the perfect breakfast for your older kids to enjoy for valentine's day! These flaky, puffy, cherry-filled danishes look mouth-watering and something tells me no one in your house will be able to resist them.
This super easy recipe doesn't even require any real cooking. Pop some Eggo waffles in the toaster, whip out a jar of your favorite cookie butter, and slice up some strawberries or other fresh berries. Use a heart-shaped cookie cutter to make the waffles more festive and enjoy!
Red velvet waffles? Yes, please! These are a treat the whole family will devour. Add some red fruits to make it a little healthier if you want, or top those waffles with all the sweet, delicious toppings because it's a holiday!
Quick, easy, and healthier than all these sweet breakfasts, these heart shaped eggs in toast look amazing! Once again, all you need to make this valentine's day themed is that heart shaped cookie cutter to show a little love for Valentine's day with a more savory breakfast option.
Talk about a sweet treat! Angel food cake and french toast combined? I bet your kids will go nuts over these awesome breakfast ideas.
These two tones pancakes are a really cute way to spread love on Valentine's day morning. This recipe isn't complicated and just takes a little food coloring and a heart-shaped cookie cutter to turn regular pancakes into these festive pancakes.
These kabobs are an absolutely adorable and healthy breakfast to hand to your kids on Valentine's day. What's even more fun is that you can let your older kids make their own kabobs, so they feel like they're part of the process.
These pancakes are named for their decorations, not their flavor. They taste like regular pancakes but your kids get to have a blast decorating them like they would sugar cookies. Use canned whipped cream instead of icing. These look so fun!
Rich, chocolate oatmeal topped with heart shaped sprinkles in a heart shaped dish looks so yummy. Your kids will love this recipe!
Oh my, Nutella anything is a winner in my book. This french toast is layered with Nutella and fresh strawberries for what I can only imagine is a huge explosion of flavor that you and your kids will love!
If you're looking for healthier valentine's day breakfast ideas, this is a good one to save. Adorable little yogurt cups made out of baked granola with fresh fruit on top. This is a fun, healthy treat!
This bacon is a great side to some eggs and hash-browns and makes a super simple valentine's day themed breakfast without all the fuss.