Say buh-bye to boring sandwiches with these Spicy Roast Beef Wraps! The flavorful 2 ingredient 'secret spread' makes these wraps irresistible! I am sharing this recipe with you as part of a sponsored series for French's and Socialstars™. #FrenchsCrowd #FrenchsMustard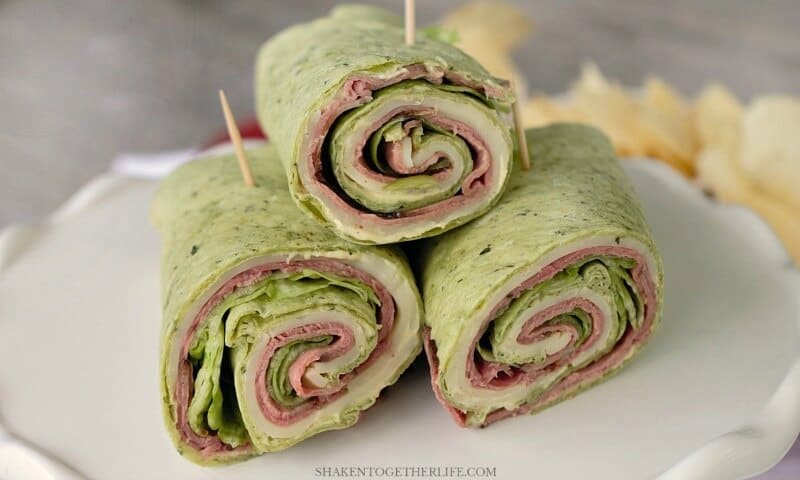 Ah, glorious Summer! The time of year where schedules go out the window, free time is plentiful (for my boys at least) and more often than not, the answer is YES.
Yes, we can grab Italian ice.
Yes, you can go fishing.
Yes, you can swim.
And yes for afternoon and weekend get togethers. Which means I need a few easy no-stress recipes to whip up for ! Say hello to ...
Spicy Roast Beef Wraps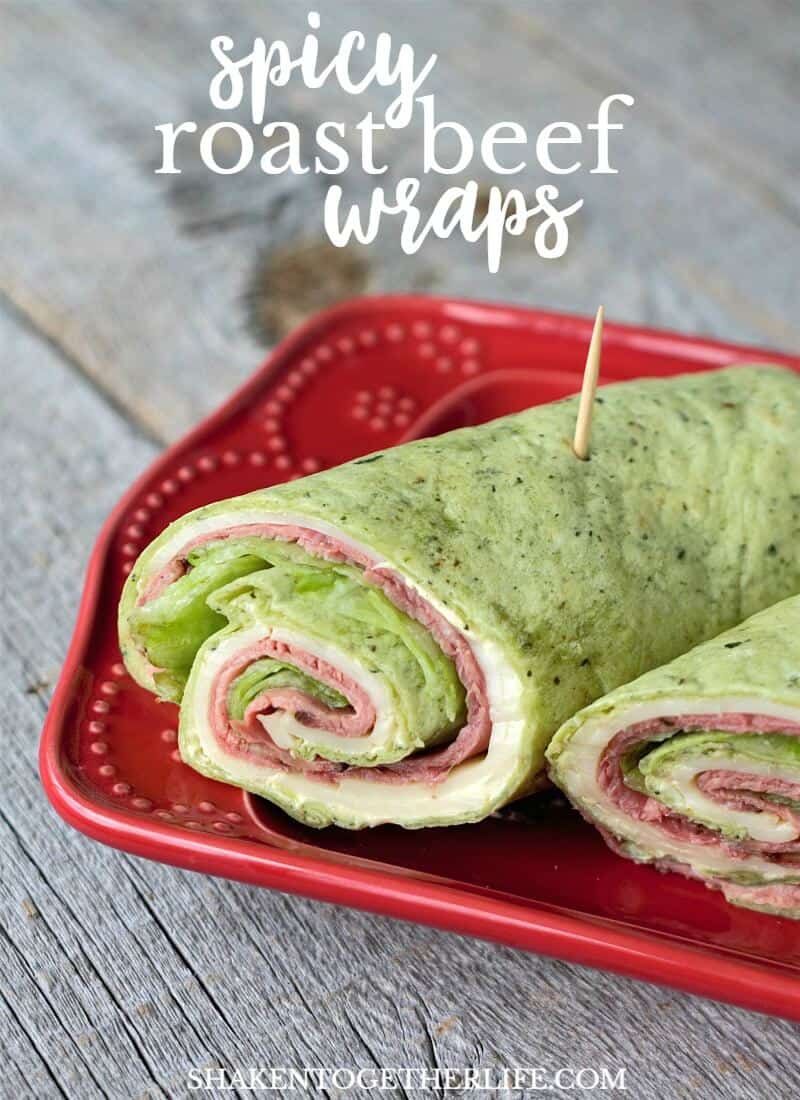 I love wraps (or roll ups) as an alternative to sandwiches for a couple of reasons:
They can usually be made ahead of time and tucked in the fridge or on ice in a cooler
Wraps are served cold and no one has to stand over a hot grill in the Summer
There are SO many combinations of spreads, veggies, meats and cheeses that you can find a wrap for even the pickiest of eaters
This past weekend, I gave this guy a try and was surprised at how much I loved the bold flavor it gave to these Spicy Roast Beef Wraps: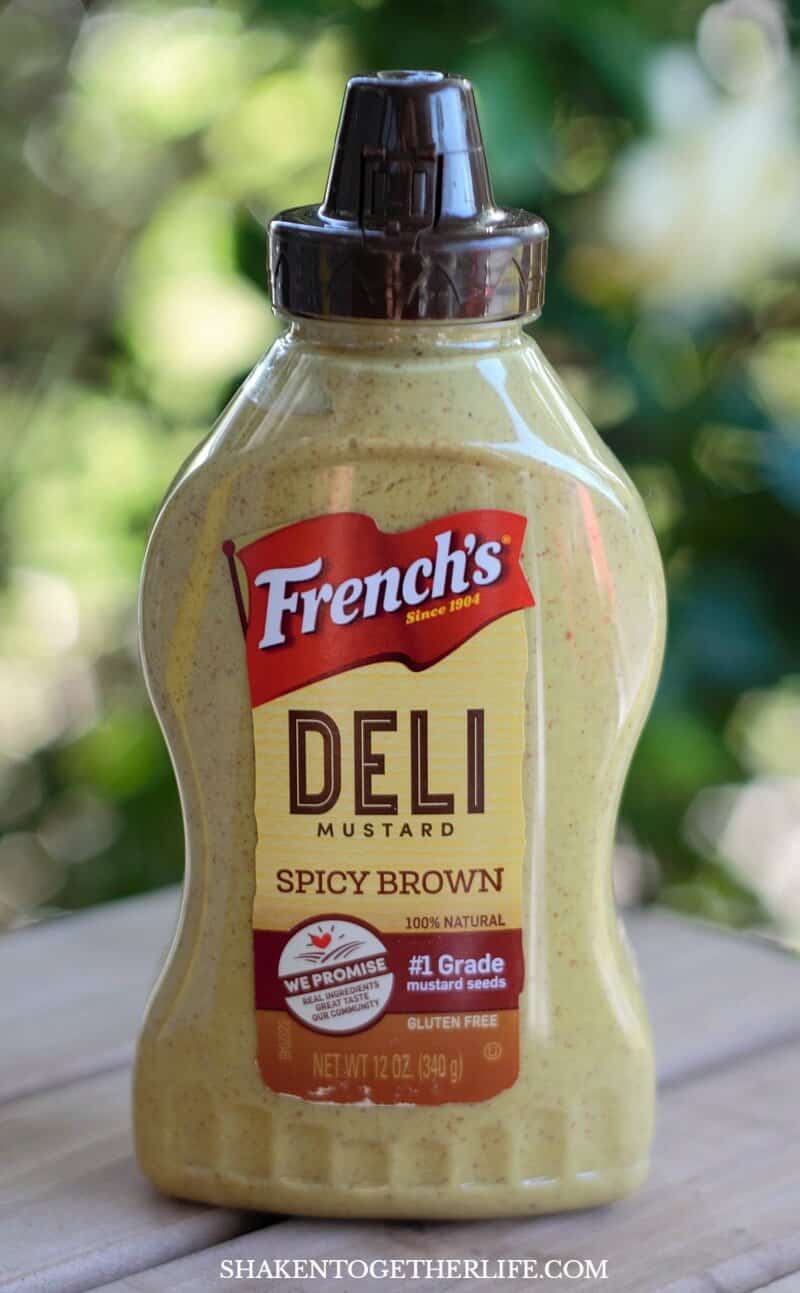 While you may already be familiar with French's and their iconic Classic Yellow mustard, they also boast a deliciously bold tasting Spicy Brown mustard AND a smooth and creamy Dijon! In the past weeks, I've been sharing some of our family favorite recipes made with French's mustard ... remember these Grilled Honey Mustard Drumsticks and Roasted Vegetables with Garlic Dijon Sauce?
The simple addition of French's Spicy Brown mustard gave a HUGE flavor boost to the otherwise traditional flavors of roast beef + provolone in these wraps. I added it to a spicy cream cheese spread but you could also substitute mayo or your favorite soft spreadable cheese.
Spicy Cream Cheese Spread with French's Spicy Brown Mustard
Combine 2 tablespoons of spicy brown mustard with ⅓ cup whipped cream cheese.
Refrigerate until ready to use.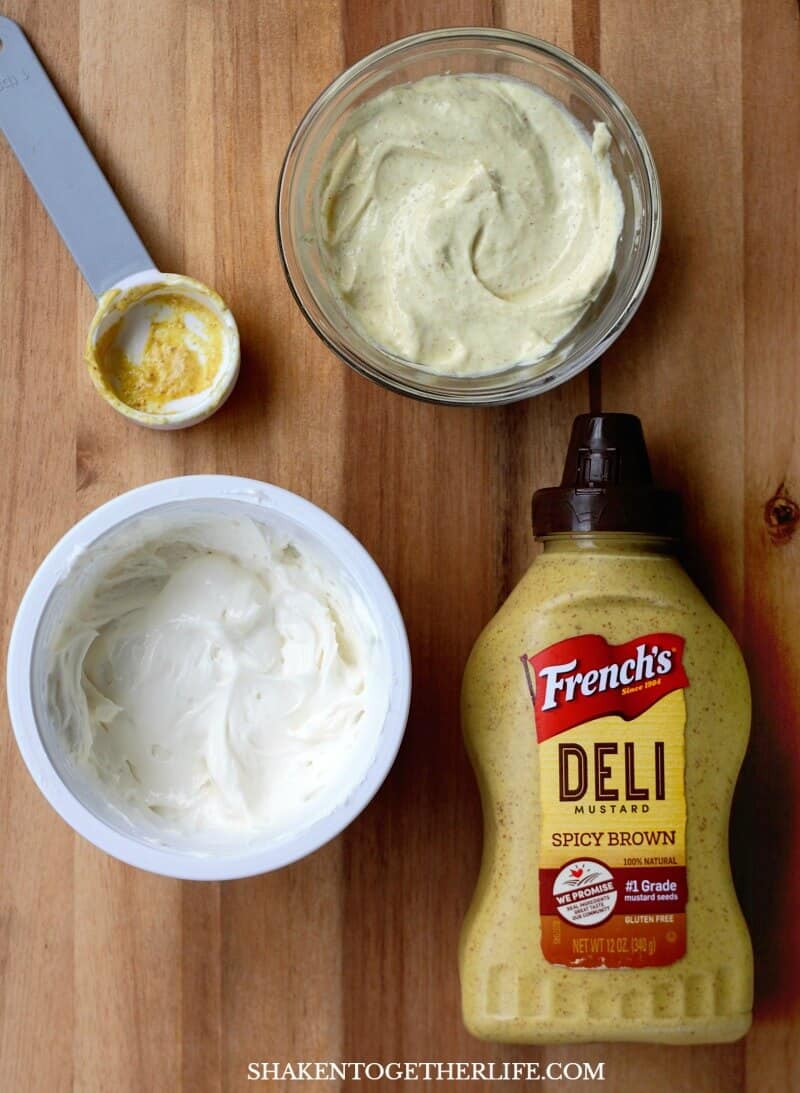 Once I mixed up the spicy cream cheese spread, I assembled my ingredients:
Large (burrito sized) Spinach & Herb tortillas - feel free to use regular flour tortillas
Good quality deli roast beef
Non-smoked Provolone cheese
Lettuce leaves
Spicy cream cheese spread
Extra Spicy Brown Mustard - optional but delicious if you want a little extra "oomph"
Spread each tortilla with a generous layer of cream cheese spread. Layer on the meat, add a sprinkle of salt & pepper, cheese and lettuce. (Here are my tips for making wraps/roll-ups.) Roll each wrap up tightly in plastic wrap if you are prepping these Spicy Roast Beef Wraps ahead of time.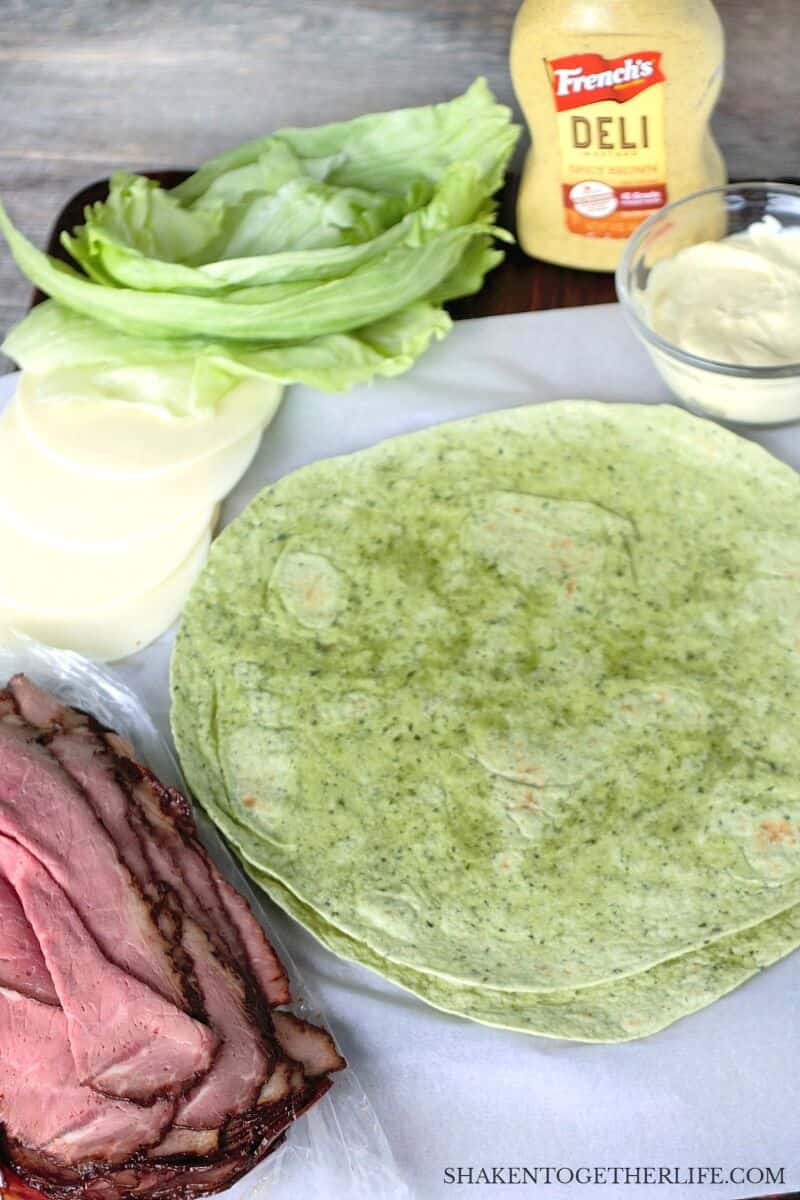 Otherwise, cut each wrap in half and secure each half with a toothpick and pile them on a tray or cake stand 🙂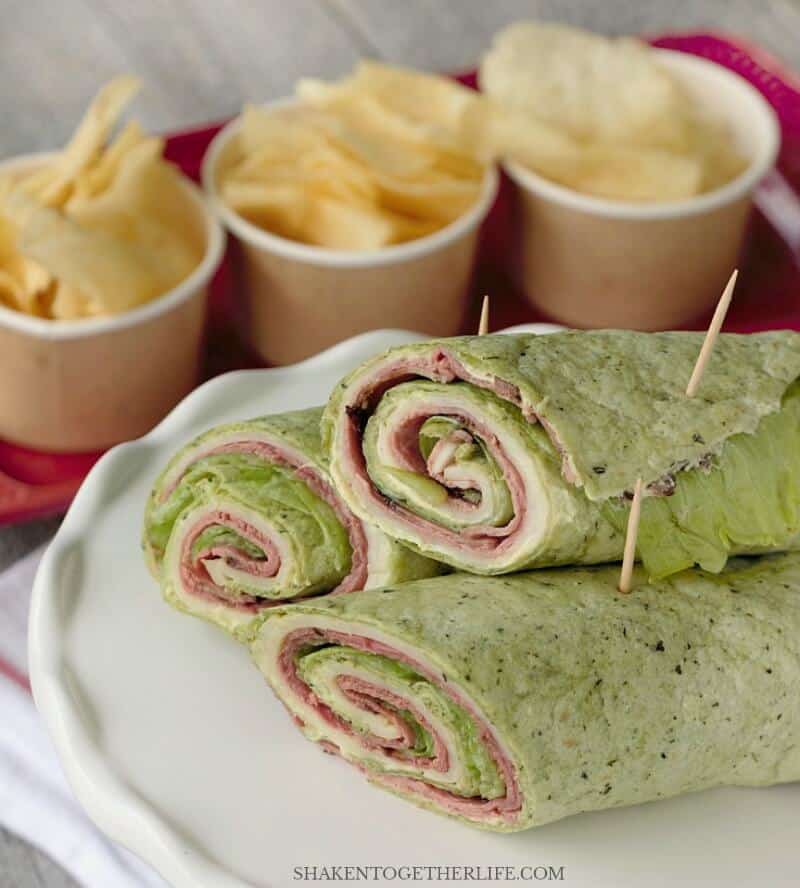 Since these can be made ahead, they are perfect to prepare the day before a pool party or get together. Serve with individual cups of potato chips, pasta salad or fruit salad to make entertaining a breeze!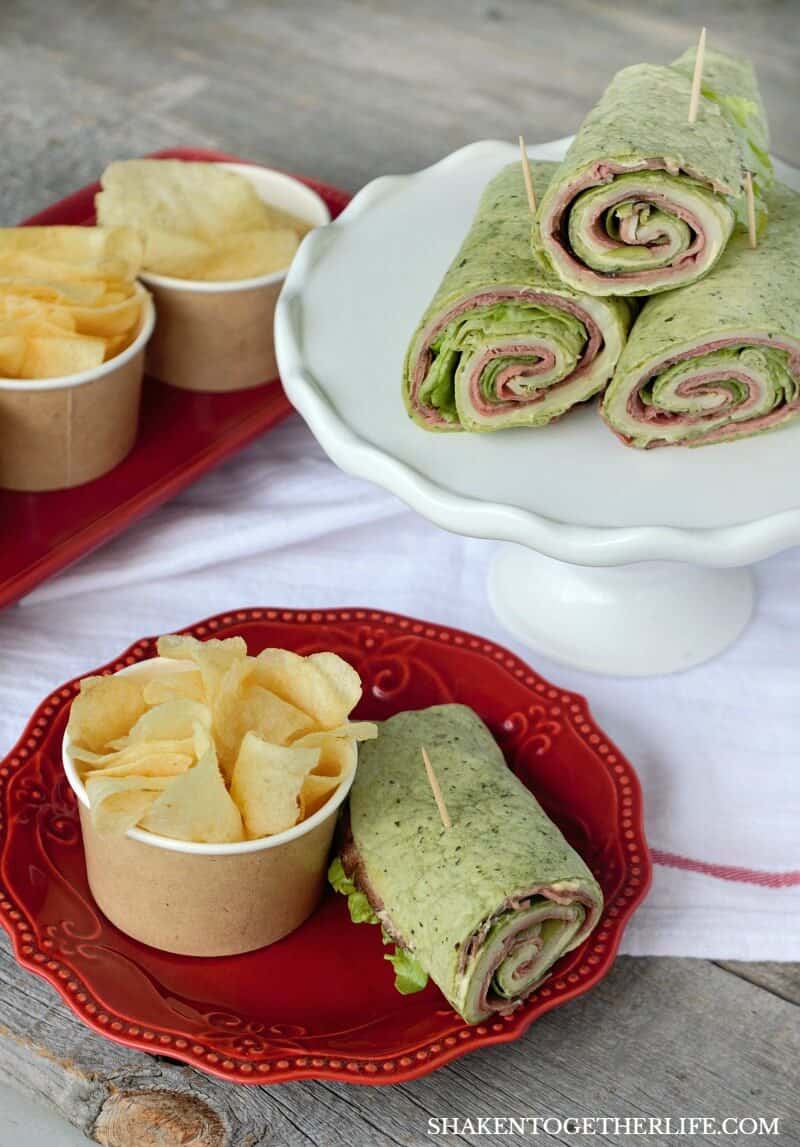 "Spread" the love and get social this Summer with French's on Facebook and on Instagram!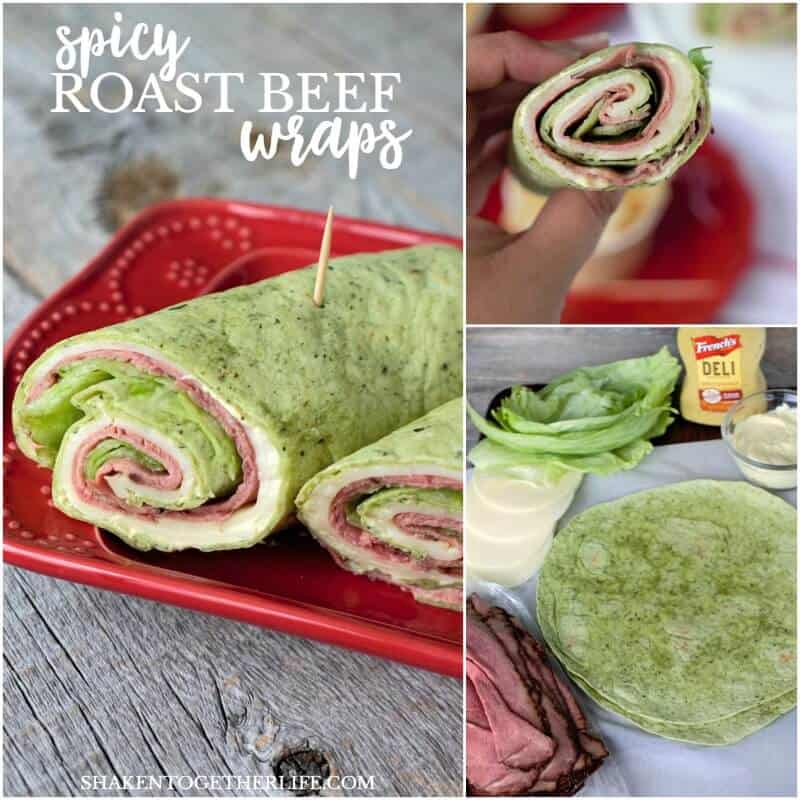 From brats to burgers, dressings to sauces ... what is your favorite way to add a little spicy kick to your plate with French's mustard?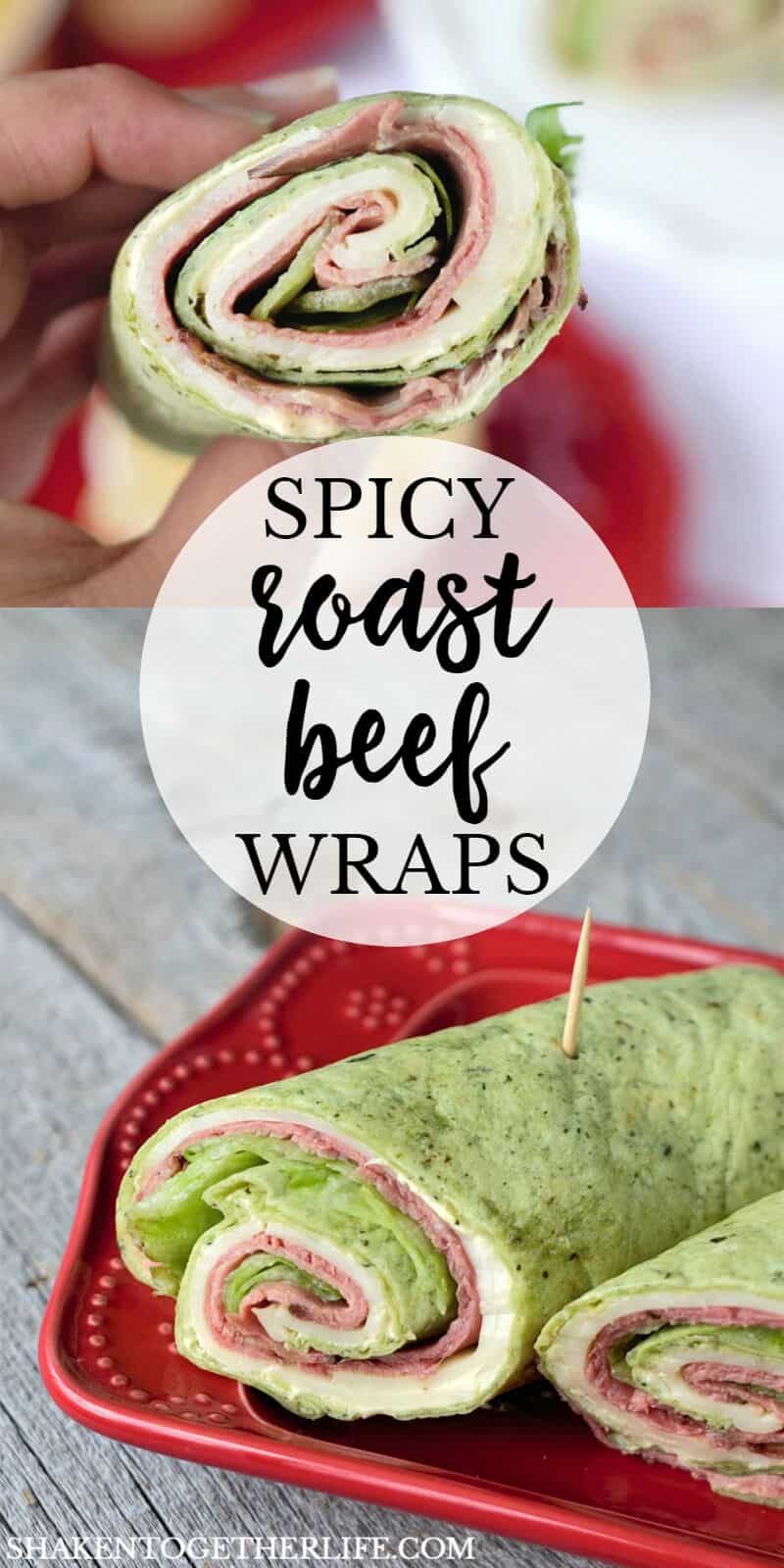 More of our favorite recipes using MUSTARD!!