Our Witches Brew Cupcakes look just like cauldrons of bubbling witches brew and they couldn't be easier to make! These bite sized cupcakes are perfect for a Halloween party and rest assured, there is no leg of frog or eye of newt in these sweet treats!!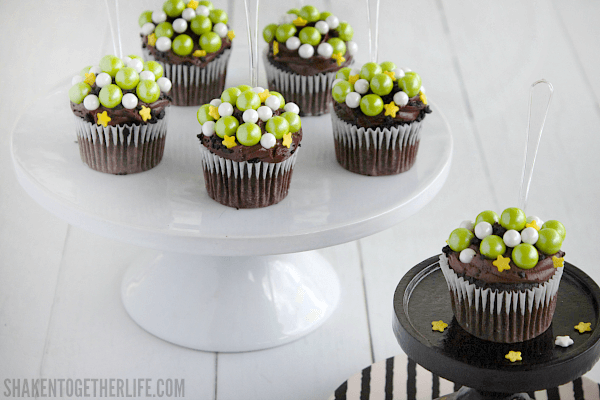 Can we all agree that we are ready for all things pumpkin, spectacularly spooky Halloween recipes, cinnamon scented brooms in the grocery store, the gorgeous colors of Fall and the beginning of the most wonderful time of the year?! I took a leap and posted my first pumpkin recipe already – this Pumpkin Spice Eclair Cake – so I figured why not jump right into the deep end with a Halloween recipe, too?!
Witches Brew Cupcakes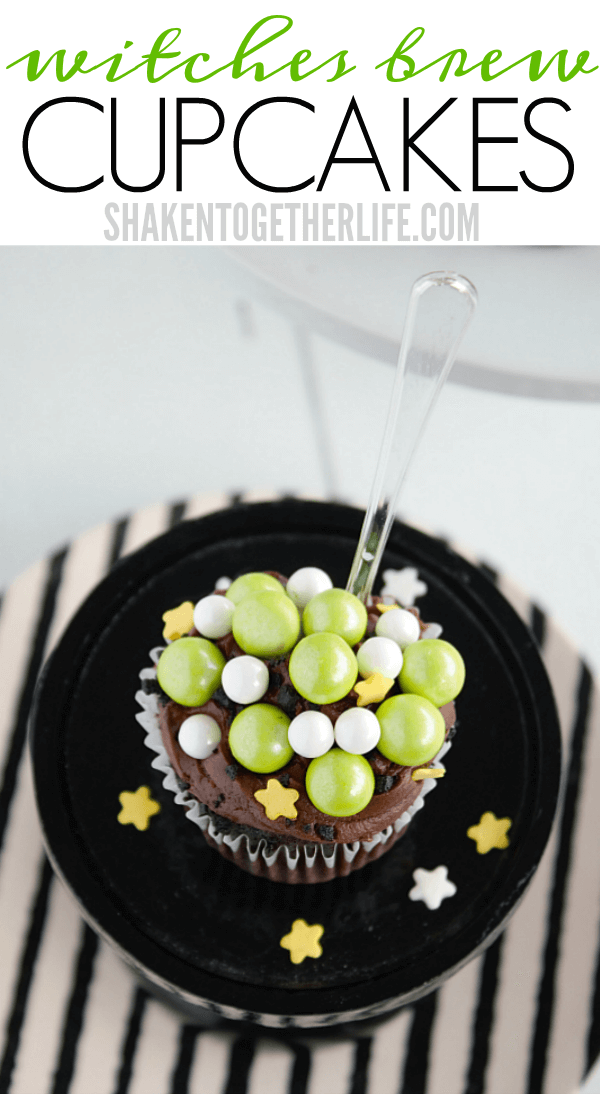 White and green bubbles and a little magic in the form of star sprinkles give these cupcakes the appearance of black cauldrons full of roiling witches brew, complete with a spoon to stir the ghastly goo! And c'mon … everyone loves a good chocolate cupcake!
Let's make Witches Brew Cupcakes!
**This supply list contains affiliate links, meaning that if you make a purchase after clicking through, Shaken Together may receive a small commission at no extra cost to you. Thanks for helping to support this site!
Mini cupcakes – dark chocolate make the perfect black cauldrons
Green Sixlets
White Sixlets Pearls
Food safe tweezers (optional but so handy for picking up & placing those teeny star sprinkles!)
To make these cupcakes even easier, I bought dark chocolate brownie crunch mini cupcakes at the grocery store. No judging this busy momma, okay? Okay 🙂
First, gently slide an appetizer spoon into one side of the cupcake.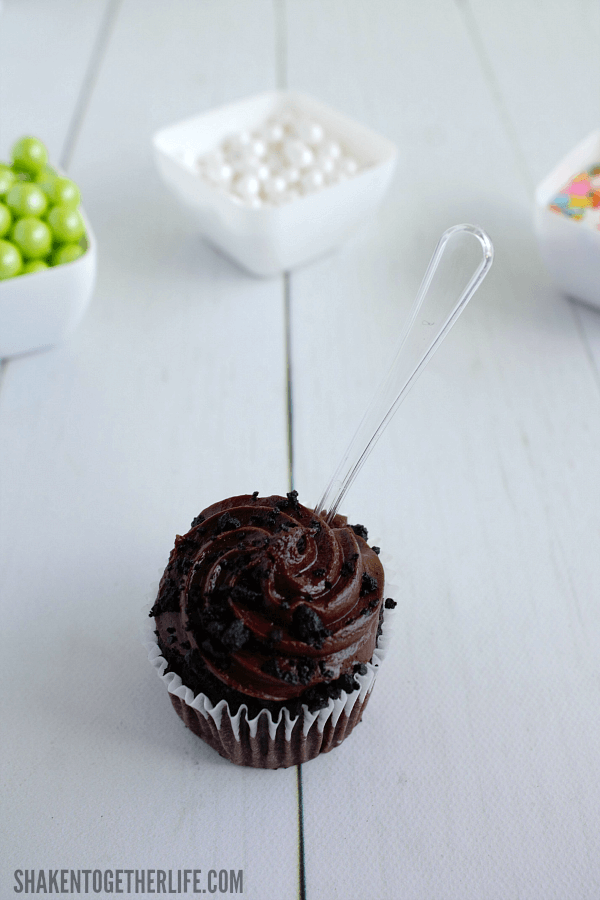 Then, press 9 or 10 green Sixlets into the frosting on the cupcake.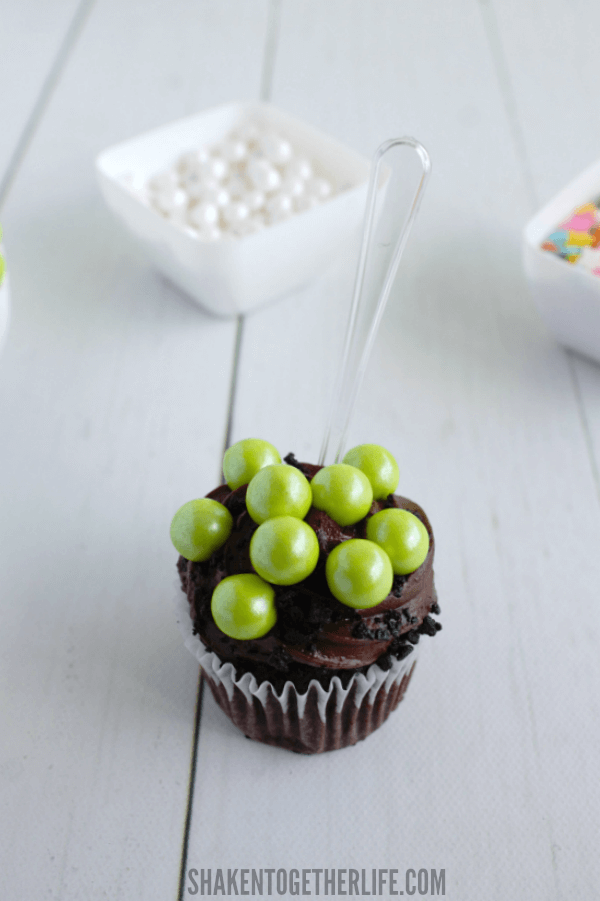 Fill in around the green Sixlets with white Sixlet Pearls.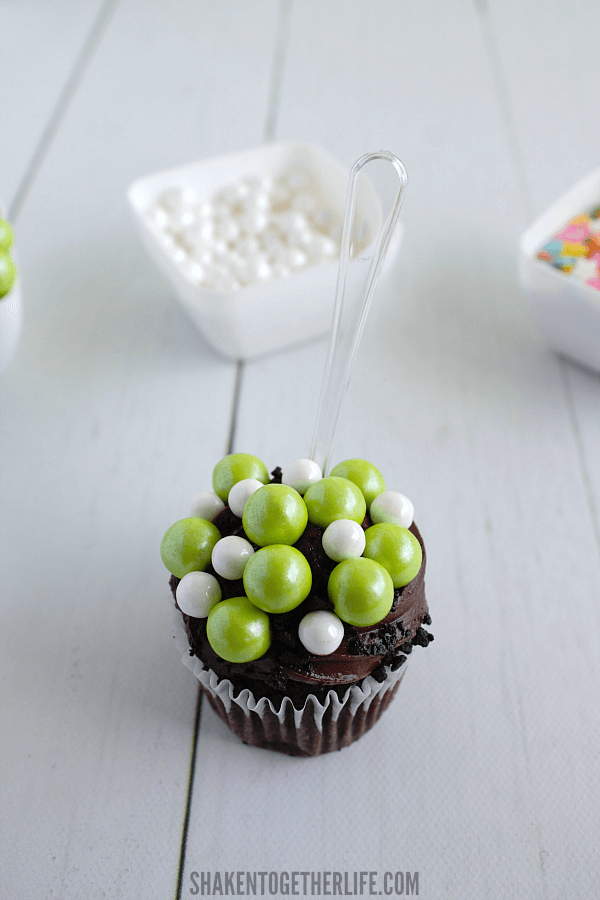 Finally, add a few yellow star sprinkles … there is definitely magic in every batch of bubbly witches brew! Those food safe tweezers are one of my favorite tools for adding small decorations like these star sprinkles, the eyes on these no bake Messy Monster Cookies and the chocolate chip 'lead' on my Sugar Wafer Pencil Cookies.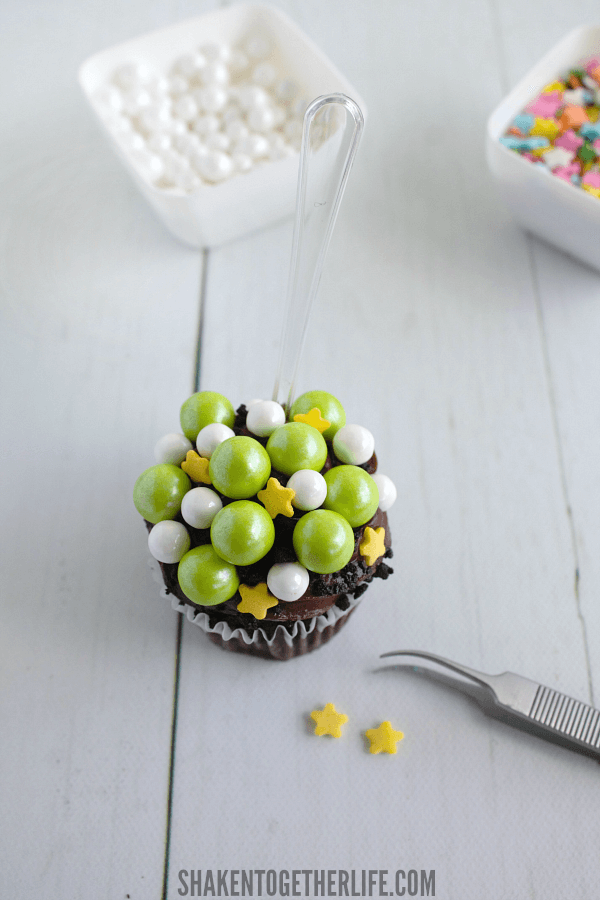 Can you believe how simple that was?! These Witches Brew Cupcakes are SO easy to make!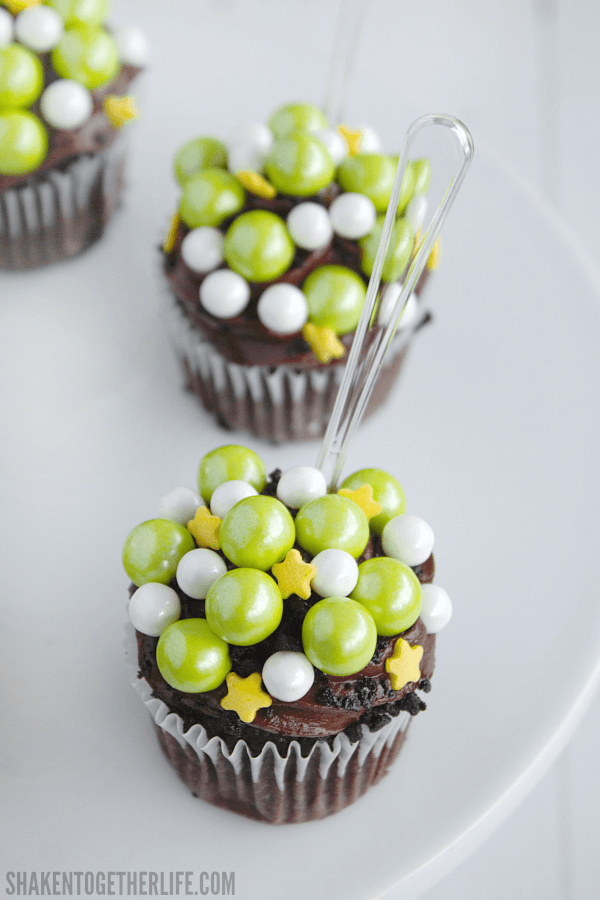 I went 'cute' with these cupcates, but feel free to get creative and up the ghastly factor if you want and:
Add a gummy worm
Add a gummy frog
Tuck in a few mini candy eyes
Grab mini candy bones to add to the brew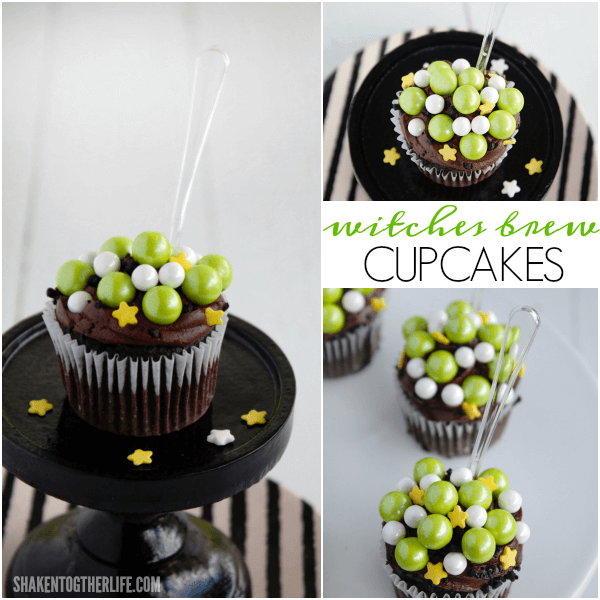 Hosting a Halloween party? Your guests will scream over these super cute, super easy Witches Brew Cupcakes!!

More Spectacularly Spooky Halloween Recipes!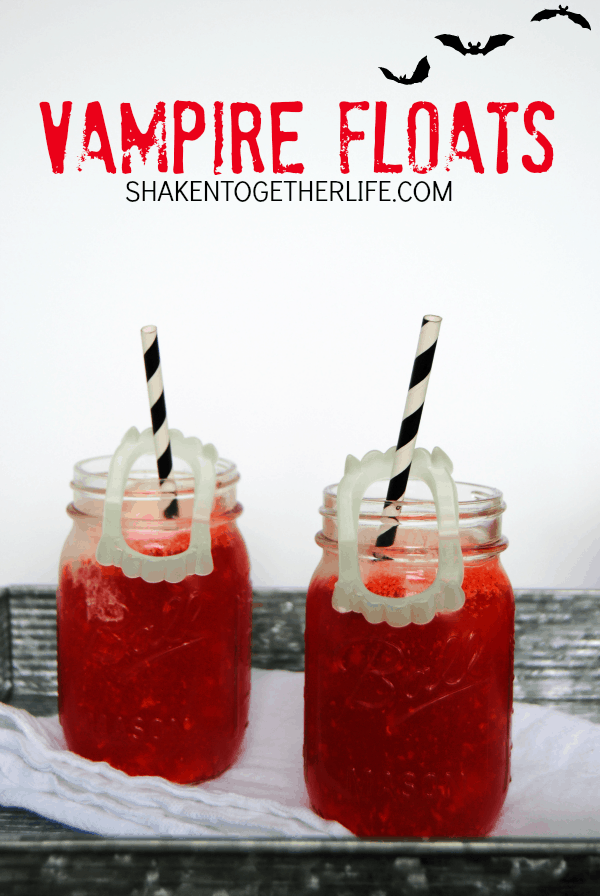 Vampire Floats – just 2 ingredients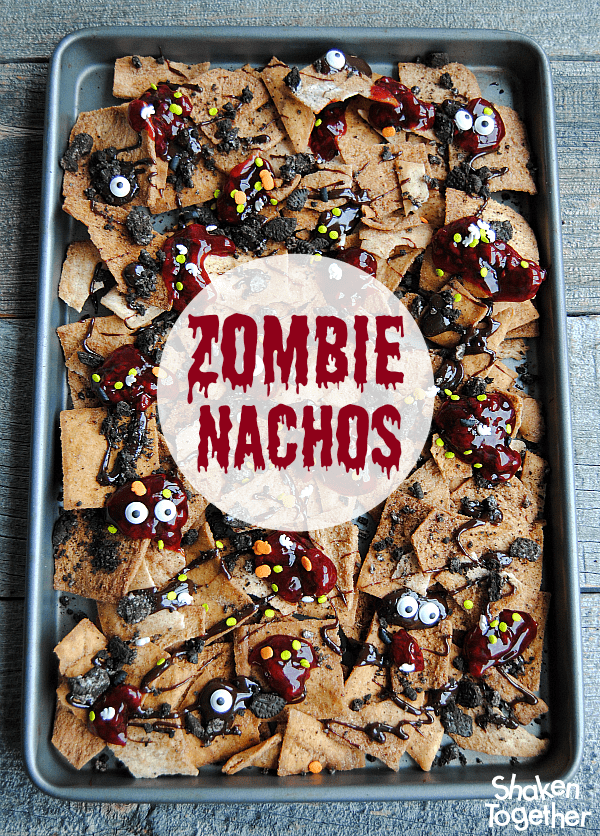 Zombie Nachos – Halloween Dessert Nachos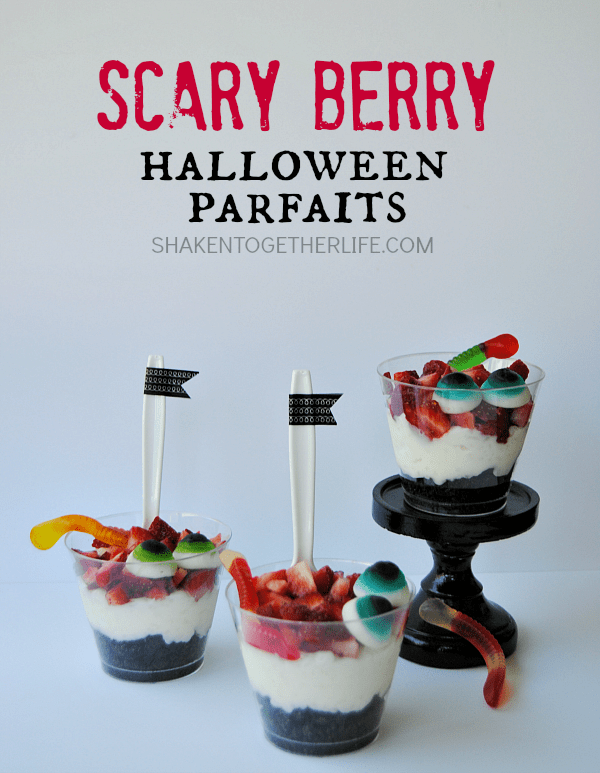 Scary Berry Halloween Parfaits