Welcome to 2013!! It's my first post of the year and I've got a Valentine's Day post! So, let the love fest begin!!
I've had a yarn wrapped wreath gathering dust in my craft room ever since I made it and decorated with these bottle cap and button flowers. I took off the flowers and every holiday I look at it and think, "I really need to use that wreath" and never do. Until now!!

I used a few red/white twisted pipe cleaners and sparkly heart "table scatter" from the dollar store to make this adorable easy Valentines wreath!!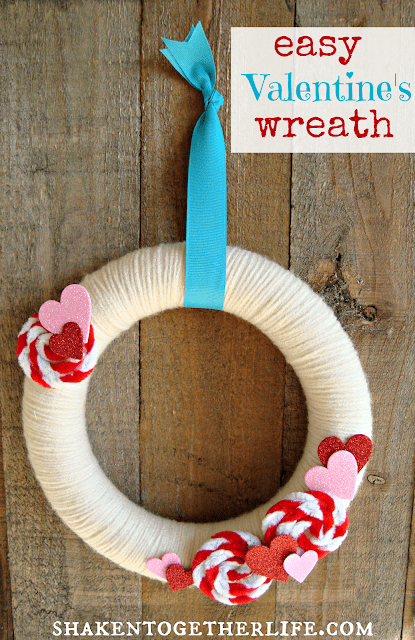 To make the pipe cleaner rosettes, twist the pipe cleaner in a spiral, hot gluing it in several places as it is twisted. My pipe cleaners came twisted together but if you can't find them, simply twist red and white pipe cleaners together!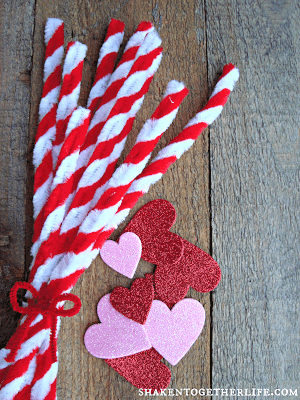 Hot glue the rosettes and sparkly hearts to the wreath, add a bright ribbon and hang it up! I love the use of very basic and inexpensive supplies - pipe cleaners & sparkly hearts - to create something so fun and perfect for Valentine's Day!!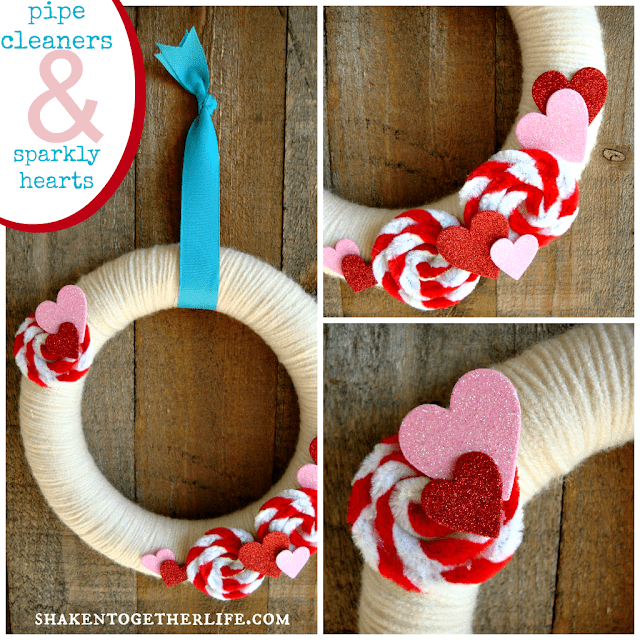 Need a few more Valentine's craft projects? How about ...
"The Reasons I Love You" Advent Banner