Ya'll … be prepared:  there is candy around these here parts. Now, I love non-candy Valentine ideas, I do!  But I also love candy.  True story.  Did you see my love potion no. 9 red hot Valentine?!  Well, today, I have another adorable and unbelievable easy gift for your Valentine!  That may or may not include red, white and pink Valentine candy corn!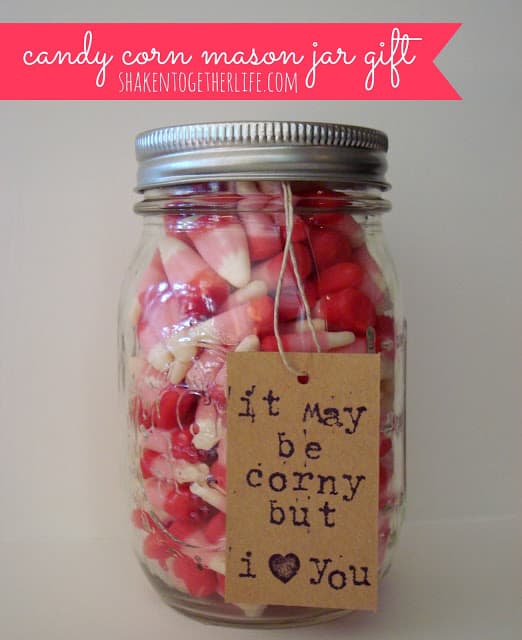 This is simply a mason jar filled to the brim with Valentine candy corn (it tastes just like the Halloween colored candy corn) that is topped with a red and white gingham canning lid – the same ones I made a canning jar lid banner with! – and tied with a "corny" little stamped love note!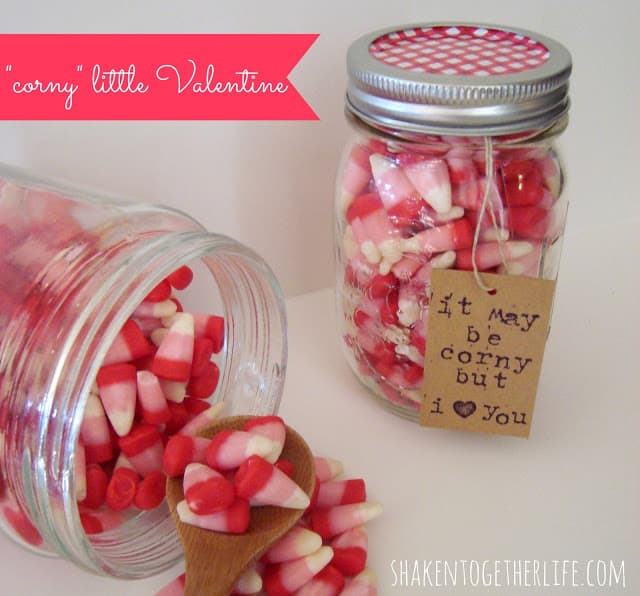 Come on now, these are cute, right?  Cheesy, but cute!  These corny little mason jar gifts are the perfect sweet gift to leave on the hubby's car seat, waiting for the kiddos at the table (to eat after dinner naturally) or make them with your little ones at school or church to give to their mommas!
This is not nearly enough sugar, right?!  Here are a few sweet treats for your Valentine: