Because today is Tuesday and this recipe is seriously easy and tasty, welcome to {taste this}!

I do not claim to make pasta from scratch, whip up a batch of homemade frosting or cook with only organic, all-natural ingredients – but I applaud you if you do! – so if you are a busy mom on-the-go, looking for a quick meal or want to expand your culinary horizons ever so slightly, then Tasty Tuesday is perfect for you!

Today, I'm sharing my Chicken Pesto Pasta – and the best part is it only has 3 ingredients!! (Can you guess what they are?) 😉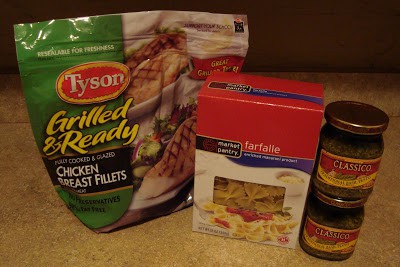 Tyson pre-grilled chicken breasts (you can use fresh, just brown them in a pan and cut up into bite sized pieces)
2 jars of Classico traditional basil pesto (you can make your own)
1 box of farfelle – otherwise known as bow tie pasta (you can use your favorite pasta shape)
And without further ado, the HOW-TO: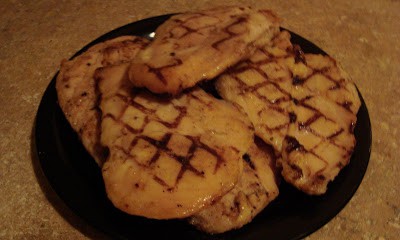 Cook chicken and cut up into bite sized pieces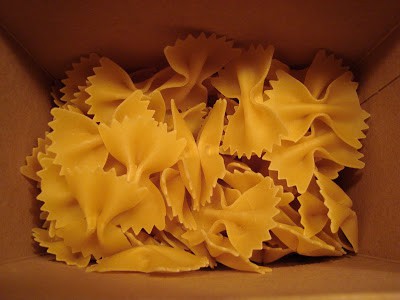 Cook pasta, drain
**Mix chicken, cooked pasta and pesto; stir together and simmer until everything is warmed through. Add a touch of butter or a drizzle of olive oil if needed**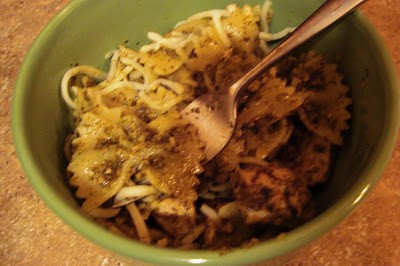 Add a sprinkle of parmesean cheese (or "shaker cheese" in our house) or mozzerella cheese

Done and delicous! That's it. Really! Serve with bread sticks or garlic bread and a green salad for an easy meal. It looks impressive and even The Bugs love this easy pasta dish!

This project was shared at all the blogs on my Link page!