Just like my
strawberry shortcake biscuits
, this
{taste this}
recipe is a little twist on one of my grandma's recipes. I love making recipes that I know have been staples in her kitchen for years and today I am sharing her
gingersnap lemon layer dessert!!
Here are your ingredients and pictures in layers 🙂
gingersnap crust
2 cups crushed gingersnap cookies
6 tablespoons of unsalted butter, melted
Mix the crumbs and butter together and press into the bottom of a 9 x 13 pan. (I used a 8 1/2 x 11 pan and 2 ramikins.) Bake at 350* for about 8-12 minutes until golden brown. Allow to cool.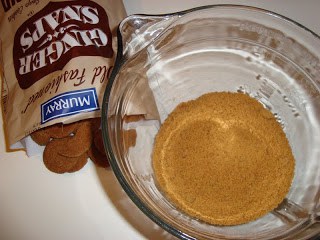 crumbs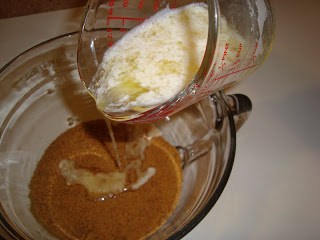 + butter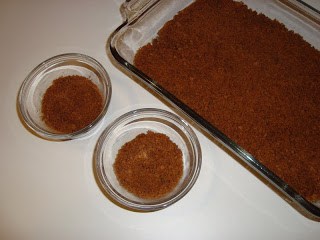 = delicious gingery crust!
1 8 oz. package of cream cheese
1 cup of powdered sugar
1/2 of an 8 oz. tub of Cool Whip

Mix together the cream cheese and powdered sugar. Fold in the Cool whip and spread the cream cheese mixture over the cooled crust.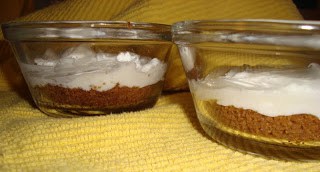 lemon layer
1 cup granulated white sugar
2 egg yolks, beaten with 1/4 cup water
2 small (3 oz.) boxes of lemon cook & serve pudding mix
Mix together and cook over medium heat until mixture comes to a full boil. The mixture will be pretty thick. Cool the lemon mixture and pour over cream cheese layer. Top with remaining Cool Whip.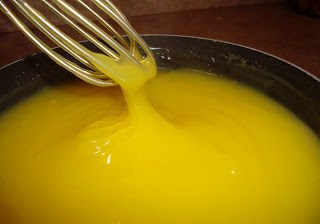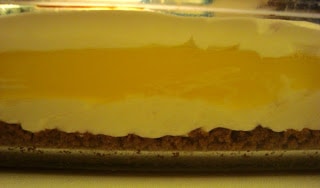 lovely lemon-y layers!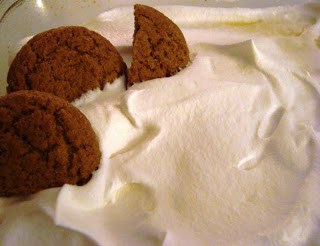 garnish with extra ginger snaps
This dessert has the perfect balance of textures and flavors … slightly spicy, crunchy gingersnap crust, tangy cream cheese with just a touch of sweetness and the creamy lemon pudding layer … or as Mary Poppins would say, "Practically perfect in every way."

This post was shared at the parties on my Link page!