Spring has sprung! It is not even April yet and we are wearing shorts and soaking up the sun in Florida! It just puts me in the mood for citrus… sunny lemon yellow, bright tangerine and luscious lime. SO, pucker up and get ready for a fun citrus series of desserts that are perfect for a Spring fling, an Easter buffet or a Mothers' Day celebration! First up …
Lemon Cookie White Chocolate Truffles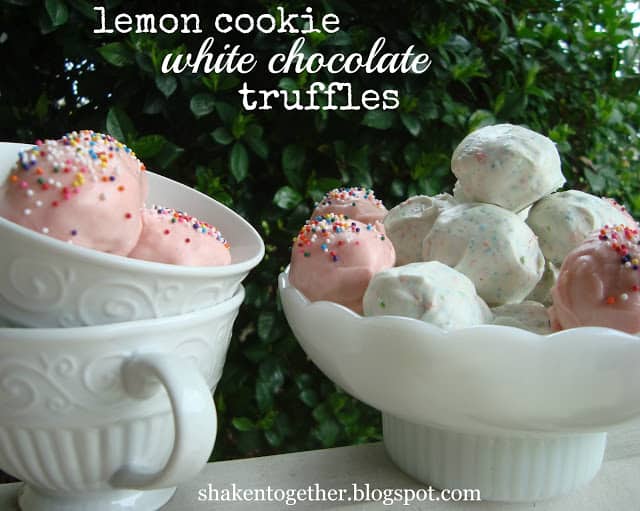 For these truffles, you'll need 40 lemon sandwich cookies, 8 oz. of softened white chocolate cream cheese (have you seen the new Philadelphia Indulgence white and milk chocolate cream cheese?! LOVE!) and almond bark or white chocolate chips to dip the truffles in. That's it!
First, put the cookies in your food processor and process until you get coarse crumbs. You can also put them in a plastic storage bag and smash them to smithereens!
Now, stir in your softened white chocolate cream cheese into the cookie crumbs. Form the mixture into balls and place them on a cookie sheet. Chill for a few hours or even overnight, covered.
Prepare your almond bark or white chocolate chips for dipping – add food coloring if you want, too. This part is definitely messy and perfection is not a requirement … thank goodness 😉 If you want, add sprinkles, colored sanding sugar or even reserved cookie crumbs while the coating is still wet.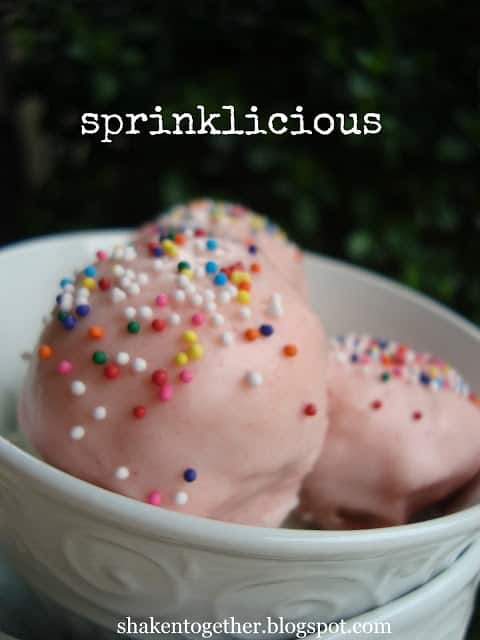 These are lemony and sweet with a crunchy little center … three bites of citrus dreaminess! I used pink candy melts and multi-colored sprinkles for one batch and used white candy melts that had multi-colored sugar for the other batch. Needless to say, sprinkles > no sprinkles, so the pink lemon cookie white chocolate truffles are my favorite!!
I'm pretty sure you can't eat just one … in fact, you'll probably need a …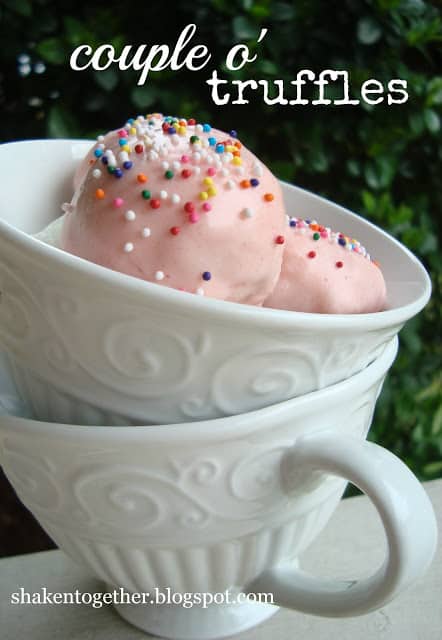 More lovely lemon desserts …