This post is sponsored by the Plant-Based promotion at Publix. The opinions and text are all mine.
Sweet potato toast is a healthy, gluten-free breakfast that can be made in so many different ways! It's also a fast breakfast that can be eaten on the go! Here are 5 of my favorite ways to top sweet potato toast.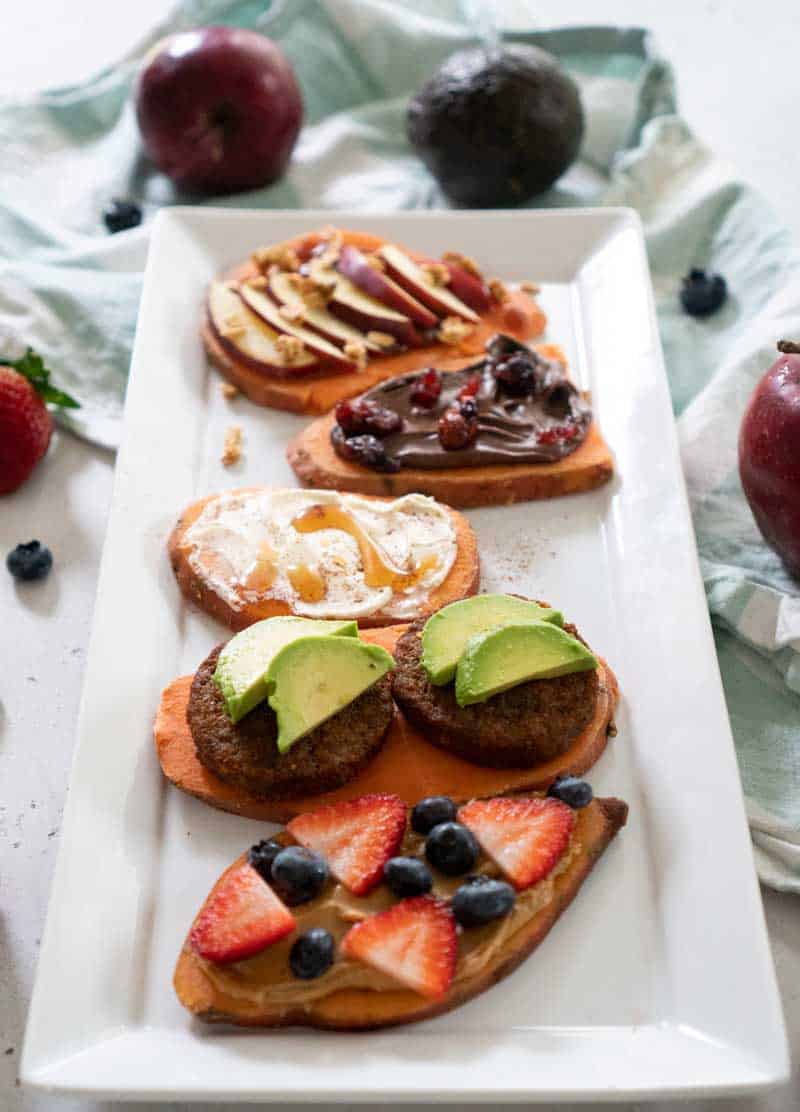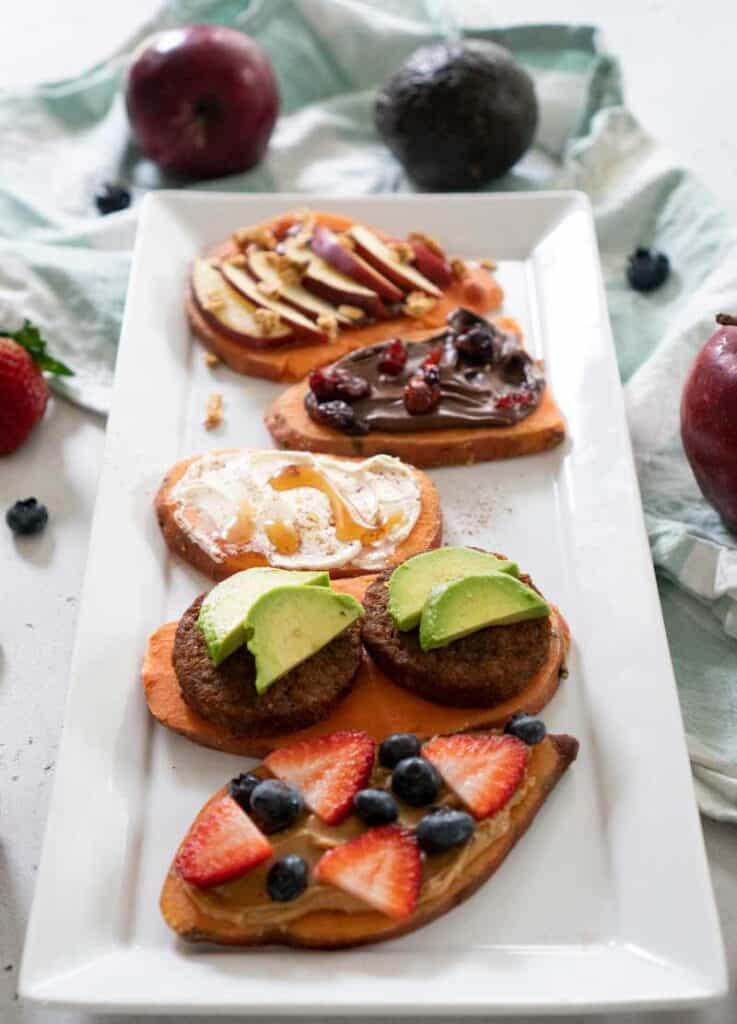 Have you tried sweet potato toast? I discovered it after trying to keep my breakfasts completely plant-based recently. It's amazing! I am a total convert! I love a fast, warm breakfast and this fits the bill in a healthy way! I also love being able to change up the toppings on my "toast" to fit my mood each day!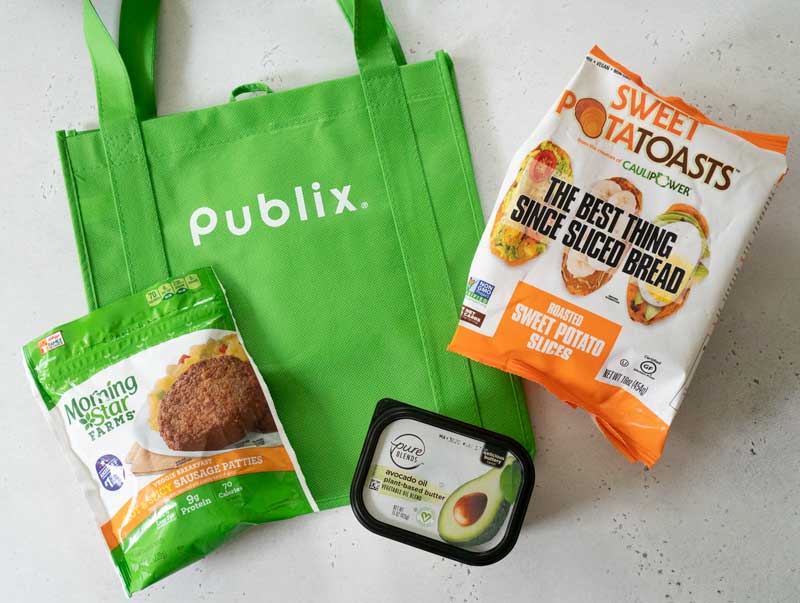 I used to try to make my own sweet potato toast from scratch, but I recently came across frozen Sweet PotaTOASTS in the freezer section at my Publix and gave them a try. It was SO much easier and more convenient to just grab a slice out of the bag and pop it in the toaster!
I also grabbed some MorningStar Farms Breakfast Patties and Pure Blends Avocado Plant-Based Butter to add to my toasts. From February 1-14 you can save on select pant-based product at Publix, click here to see all the saving offers! Or, check out the in-store Extra Savings flyer.
How to Top Sweet Potato Toast
While the possibilities are truly endless, here are 5 of my favorite ways to top sweet potato toast.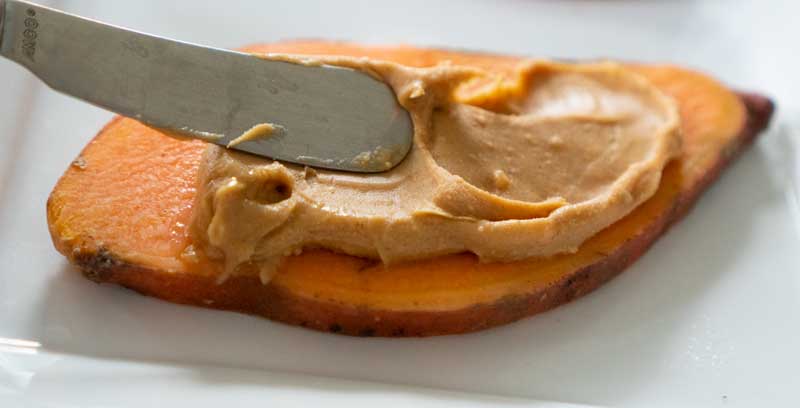 Nut Butter and Berries Grab your favorite nut butter, whether it is peanut butter, almond butter, whatever you love, and give your toast a generous helping, then top with berries. It's perfection!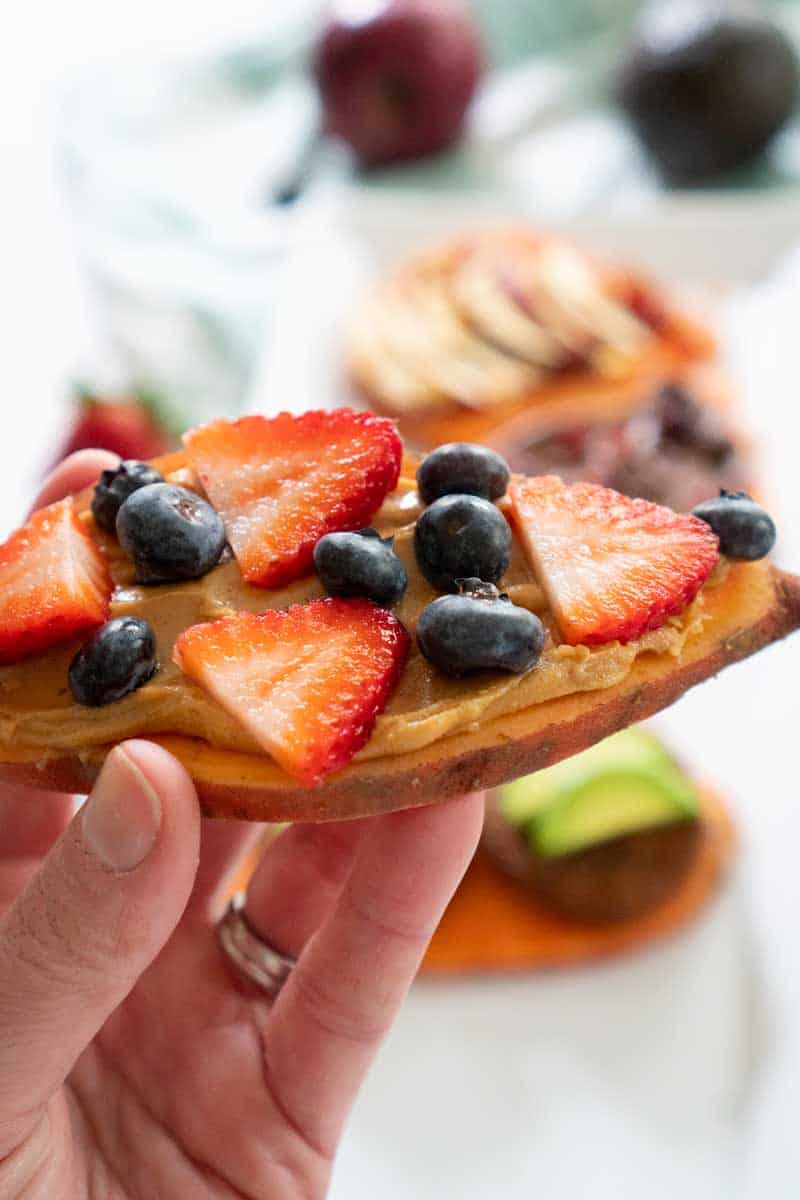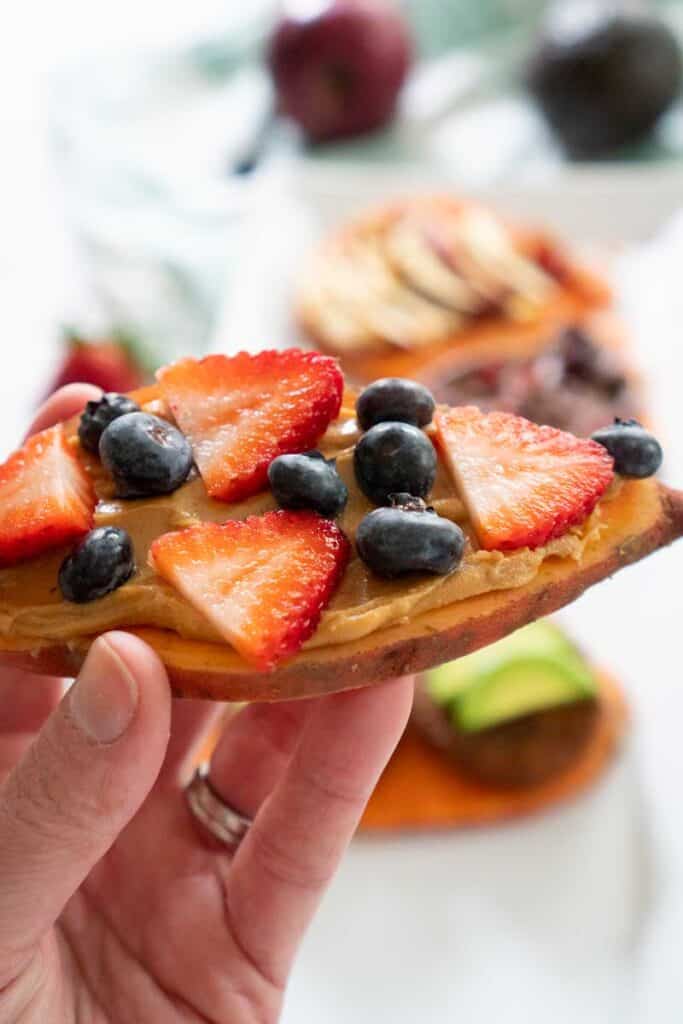 "Sausage" Patties and Avocado For a more savory option, top the toast with MorningStar Farms Breakfast Patties and avocado slices. I chose the Hot and Spicy Patties and the avocado is the perfect balance with the spices!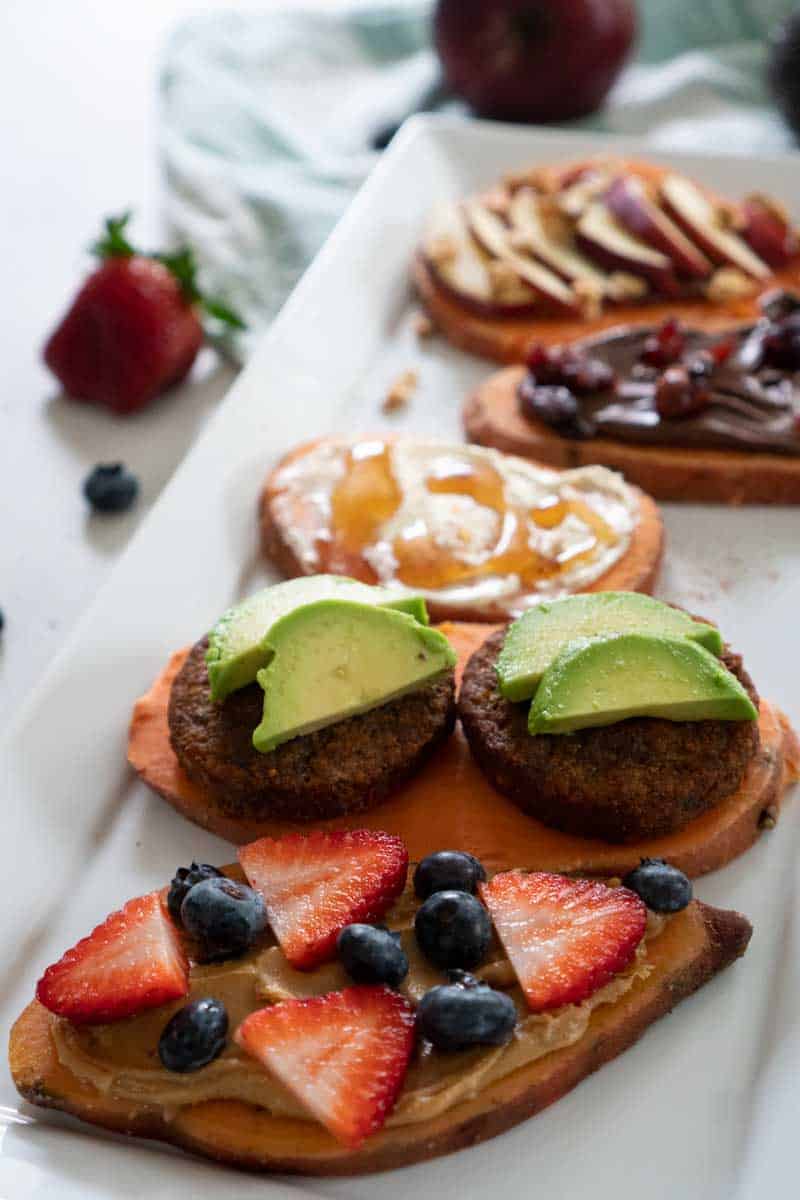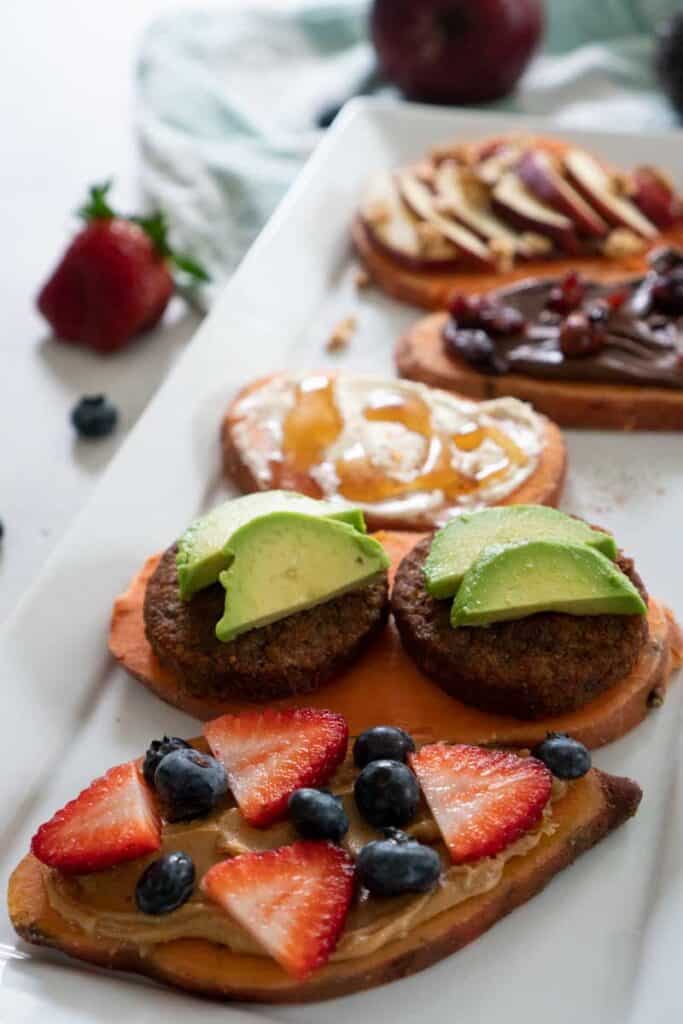 Apple and Granola This might be my favorite sweet combination, I top the Sweet PotaTOASTS with apple butter, sliced apples, and granola. The apple goes so well with the sweet potato!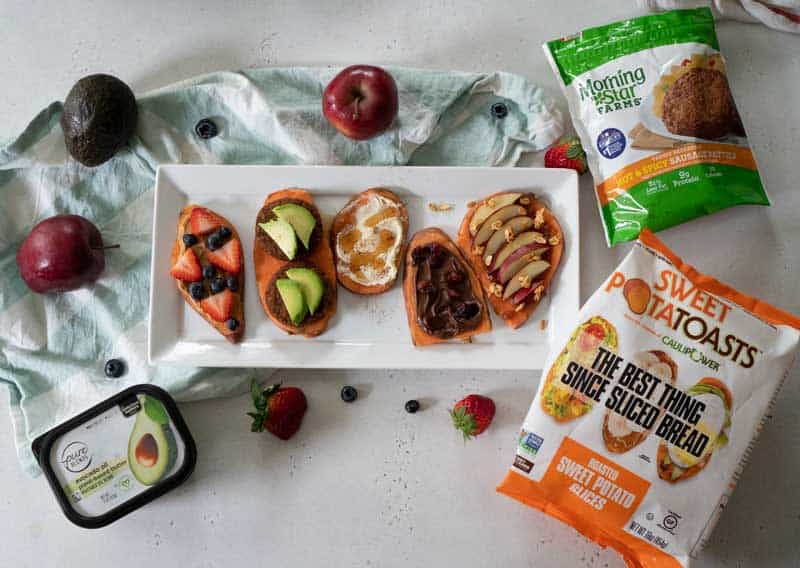 Cinnamon Maple Syrup If you're craving pancakes top your Sweet PotaTOASTS with Pure Blends Plant-Based Butter, then sprinkle with cinnamon and a swirl of maple syrup.
Hazelnut Spread and Dried Fruit For an indulgent snack, top the toasts with a hazelnut spread and dried fruit. In the picture above I used dried cranberries. It's perfect for satisfying your sweet tooth!
Don't they all look delicious? I'm on a mission to convert everyone into a sweet potato toast devotees like me!
Don't forget to hop over to see all the savings at Publix available February 1-14, click here to see all the plant-based saving offers! Or, check out the in-store Extra Savings flyer!