There is a little Mexican tapas restaurant and tequila bar not too far from our office that we sneak away to for lunch every now and again.  The tacos are delicious, the chips hot and crispy, but it is hands down their guacamole that keeps us coming back.  It is not just guacamole.  I mean sometimes, there are pomegranate seeds. Divine.  I recreated their strawberry and orange guacamole and declared it the best one EVER!  Is it okay if I recant that declaration?  Or at least add my version of their Summer guacamole with sweet corn, cotija cheese and poblano peppers to the hall of fame with it?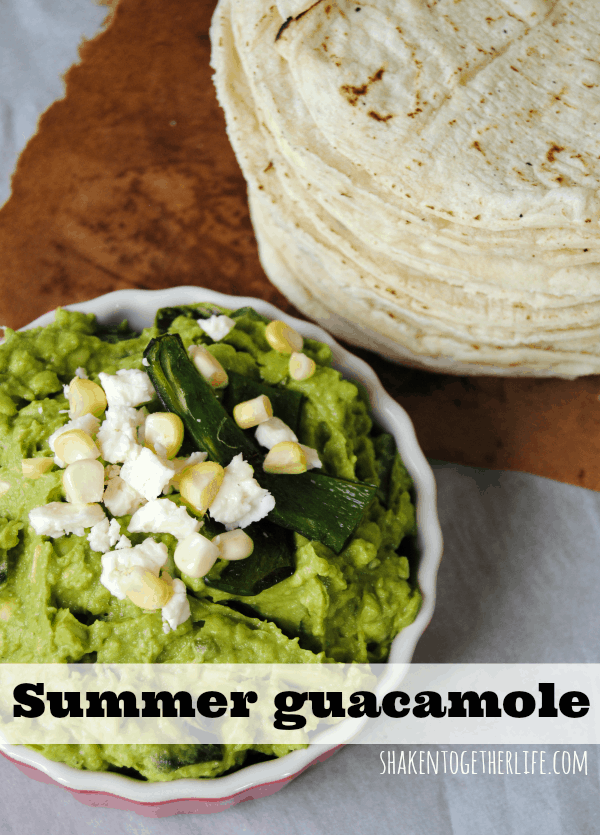 That sweet corn?  Raw, straight off of the cob and bursting with sweetness and crunch. You could grill the corn before adding it to the guacamole; it really just depends on what you like.  Since the sweet corn has been so good lately, I've been adding fresh crunchy sweet corn kernels to our Summer salads and pasta salad, too!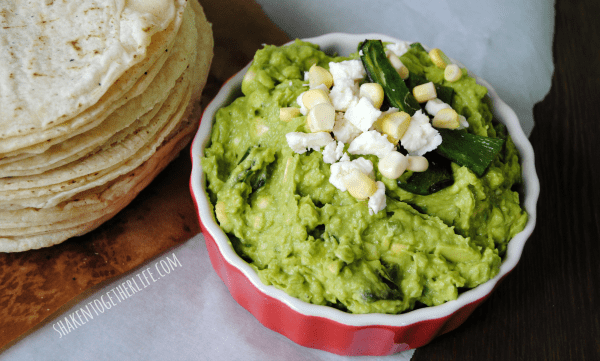 Have you ever had cotija cheese?  I would say it is the Latin American version of feta cheese.  It is crumbly and salty and adds a great texture and tang to the guacamole.  I buy it in a local Latin meat market/grocery store for about $5.  Use the leftovers on tacos, in omelets or sprinkled over a salad.  If you can't find cotija cheese, you can substitute feta or any other crumbly mild white cheese.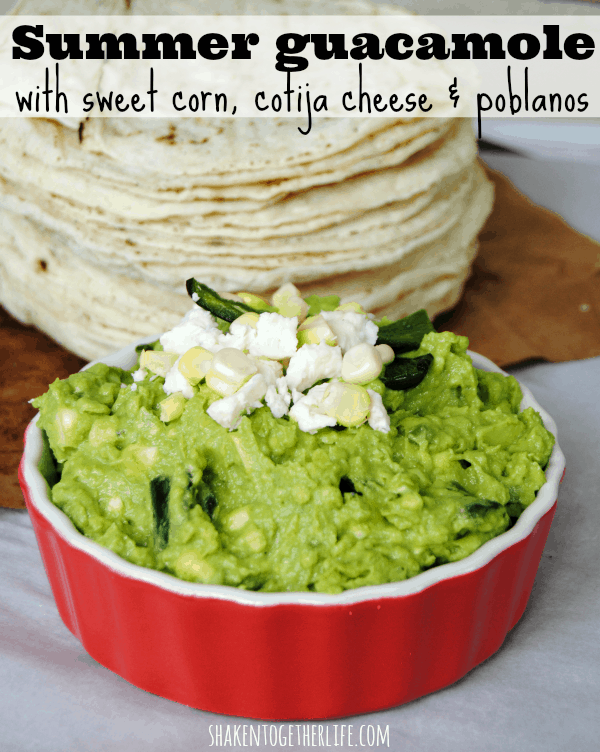 And don't be afraid of the poblano pepper.  They are a relatively mild chili pepper; sort of like a green bell pepper with a bit of heat.  I removed the seeds and ribs, cut the pepper in slices and grilled it on my grill pan.  Once they were cool, I diced the peppers to stir into the guacamole.
Print Summer Guacamole with Sweet Corn, Cotija Cheese & Poblanos
---
Scale
Ingredients
3

ripe avocados

1 teaspoon

minced garlic (smashed into a paste)
Juice of

one

lime
Olive oil (if necessary)
Salt and pepper to taste

1

ear of fresh sweet corn with the kernels cut from the cob

1/3

–

1/2

cup crumbled cotija cheese

1

grilled poblano pepper (diced)
---
Instructions
Remove the pits from the avocados and remove the avocado flesh from the outer skin.
Place the avocado in the bowl of a food processor.
In a small bowl, smash the minced garlic into a paste.
To the avocado mixture, add the garlic and the juice of one lime. (I used two drops of Young Living lime essential oil!)
Pulse until the avocado mixture is smooth.
Drizzle in olive oil only if necessary to get the desired consistency.
Taste and add salt and pepper to taste.
Transfer the guacamole to a mixing bowl and stir in the fresh sweet corn, crumbled cotija cheese and diced, grilled poblanos.
Serve with fresh corn tortillas or crispy tortilla chips.
---
Remember the Latin meat market that sells the cotija cheese?  Well, tucked in in a cooler, wrapped in paper and then a plastic bag, they sell bits of heaven for a few bucks.  Well, really, they are freshly made white corn tortillas but it is all I can do not to devour one or two right then and there in the parking lot.  Those fresh tortillas were perfect for this guacamole and for the quesadillas for our dinner!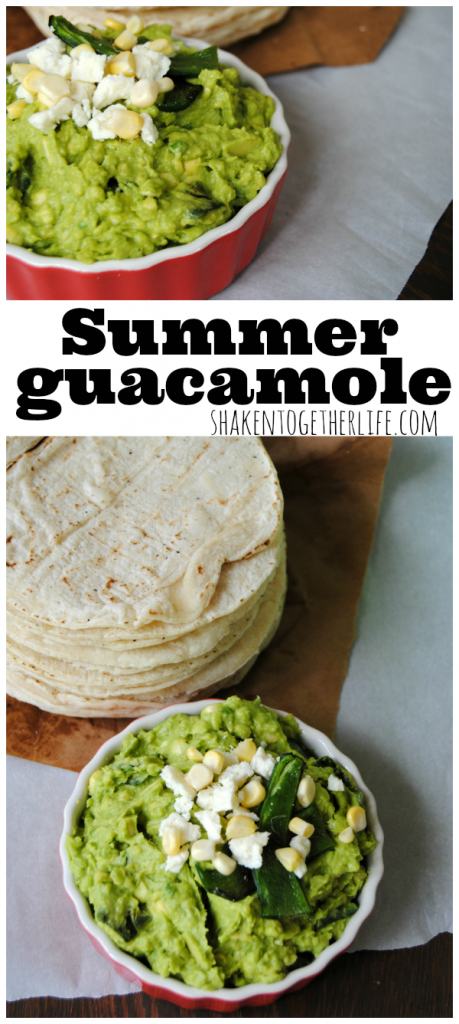 What do you think … are you ready for this twist on plain guacamole?  Do you put something unique in yours?  Any secret ingredient you don't mind sharing?!
More super Summer dips: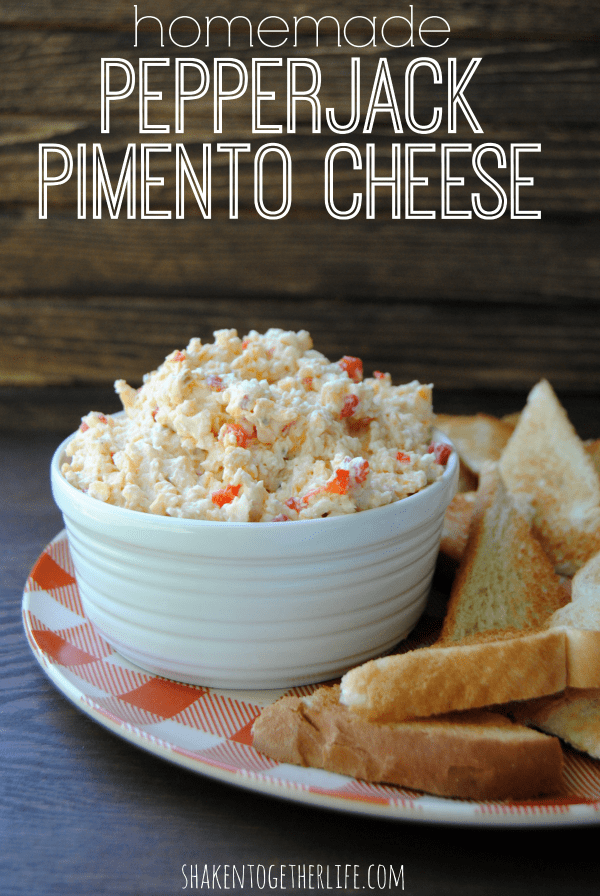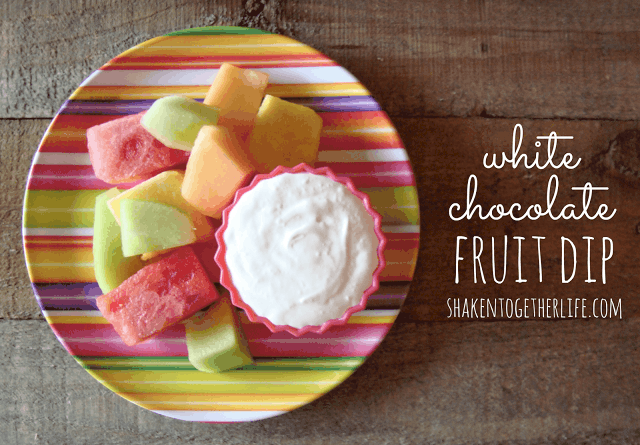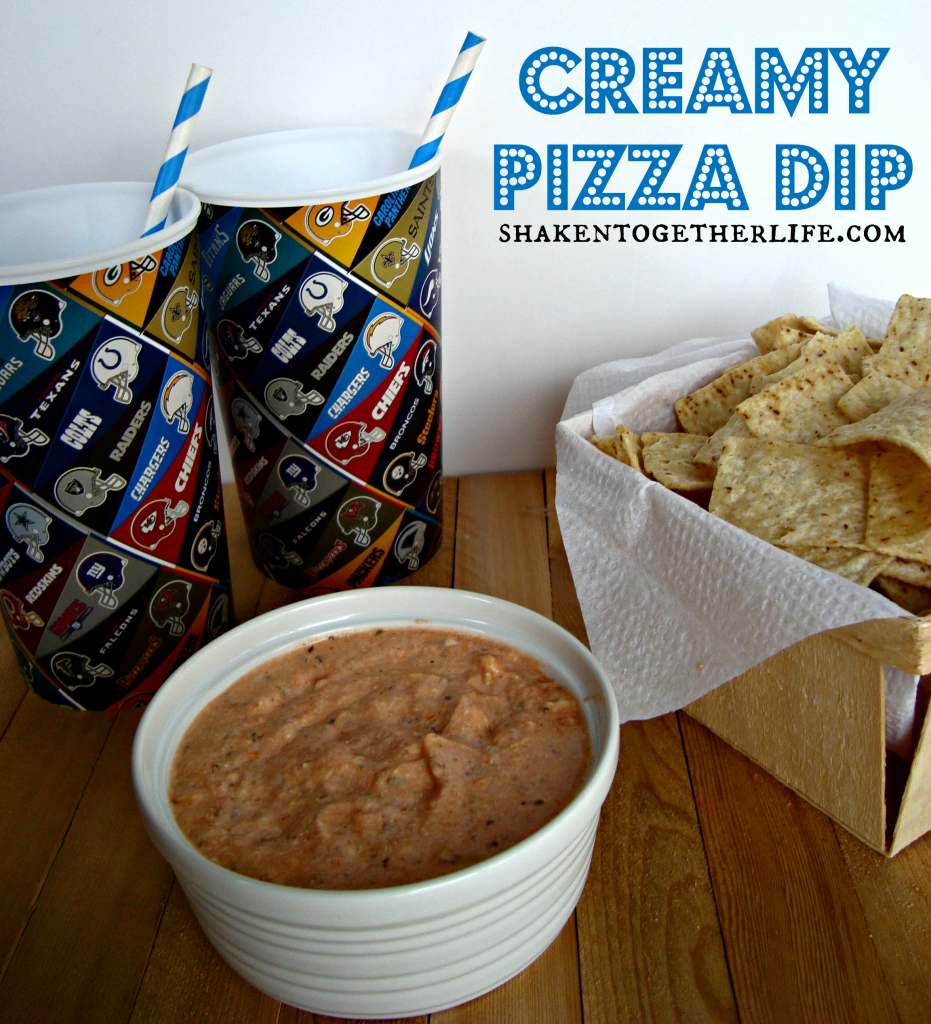 This post may be shared at these link parties: