Summer is in full swing in Florida and that means sun, SPF and summer fun!  Since cold drinks are a must to keep cool at the beach, by the pool and any outdoor summer event, I was excited to partner with Plaid Crafts (the makers of Mod Podge) and The Blueprint Social to share these summer drink charms that I made with the new Mod Melts and molds!  Now, no one will snag your skinny peach lemonade or sip your sangria!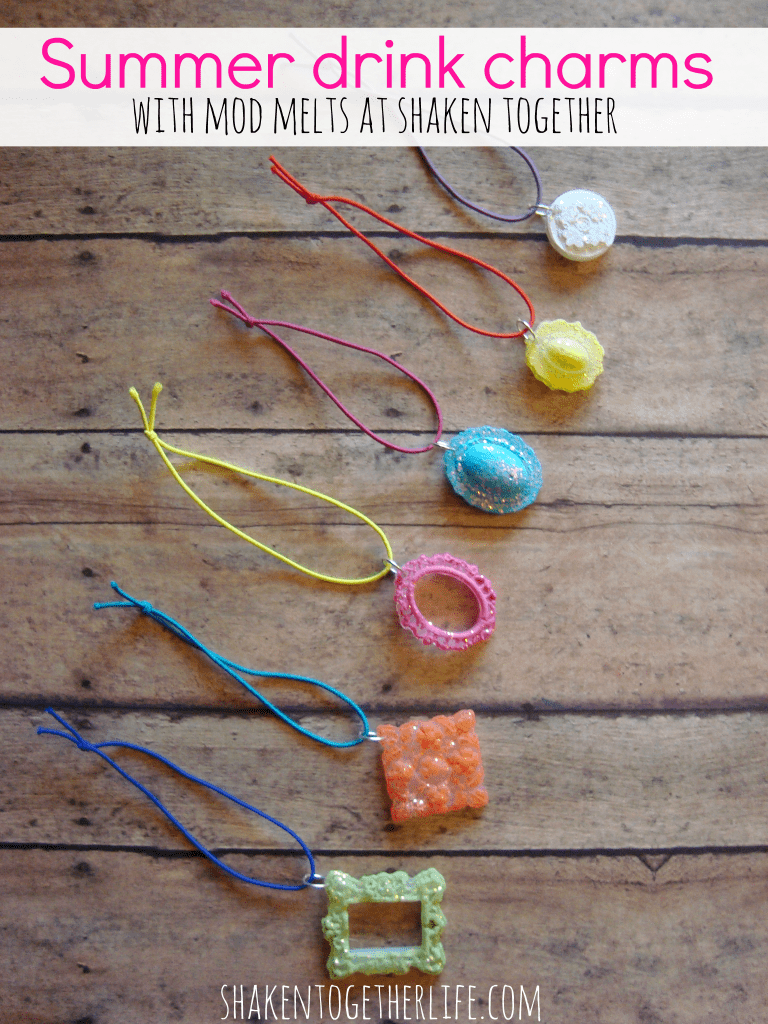 I love the shapes, the bright colors and of course, the glitter!  These make it easy to identify your drink at a crowded summer event!
Supplies for Summer Drink Charms with Mod Melts:
Mod Melts (mine are Beach Glass Clear)
Mod Melts mold (mine is the Frames mold)
High temperature mini glue gun
Acrylic paint and glitter
Jump Rings
Thin elastic cord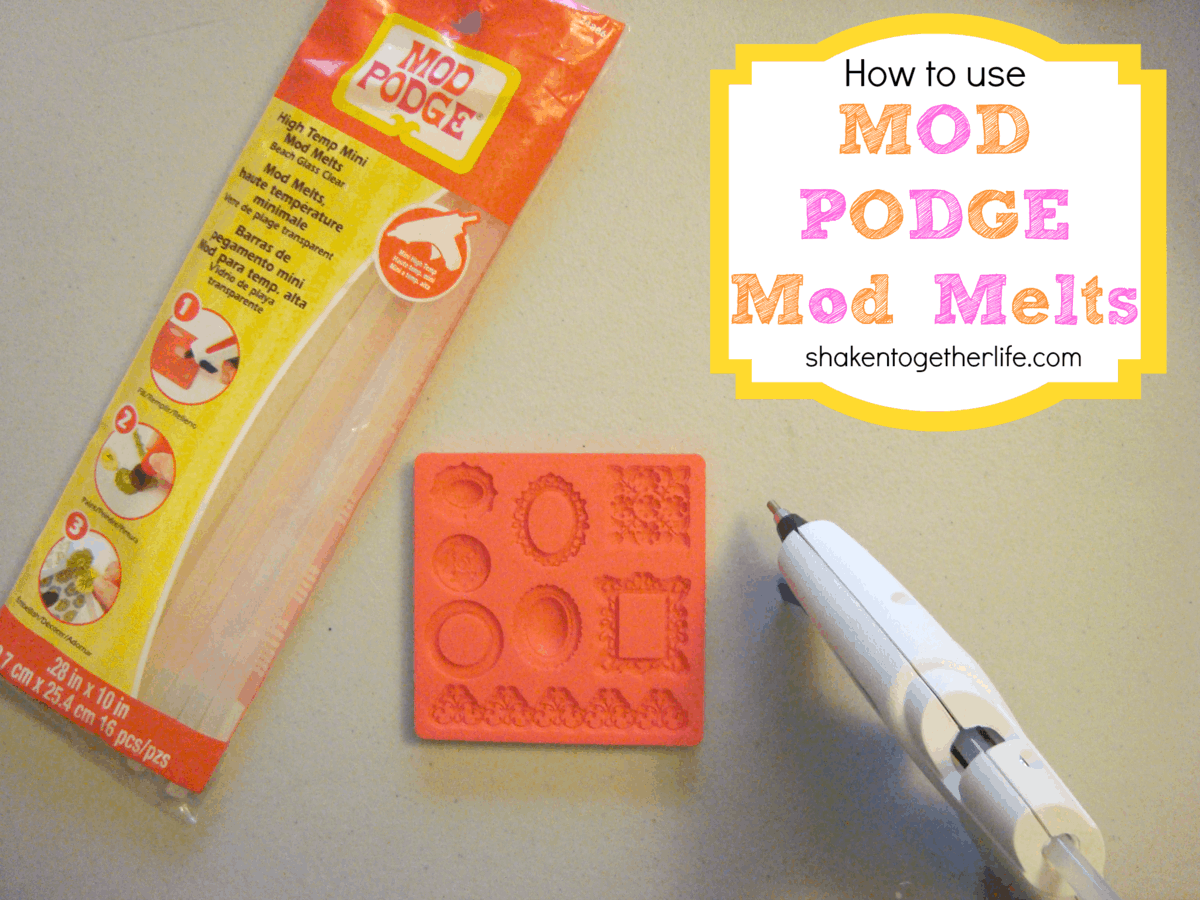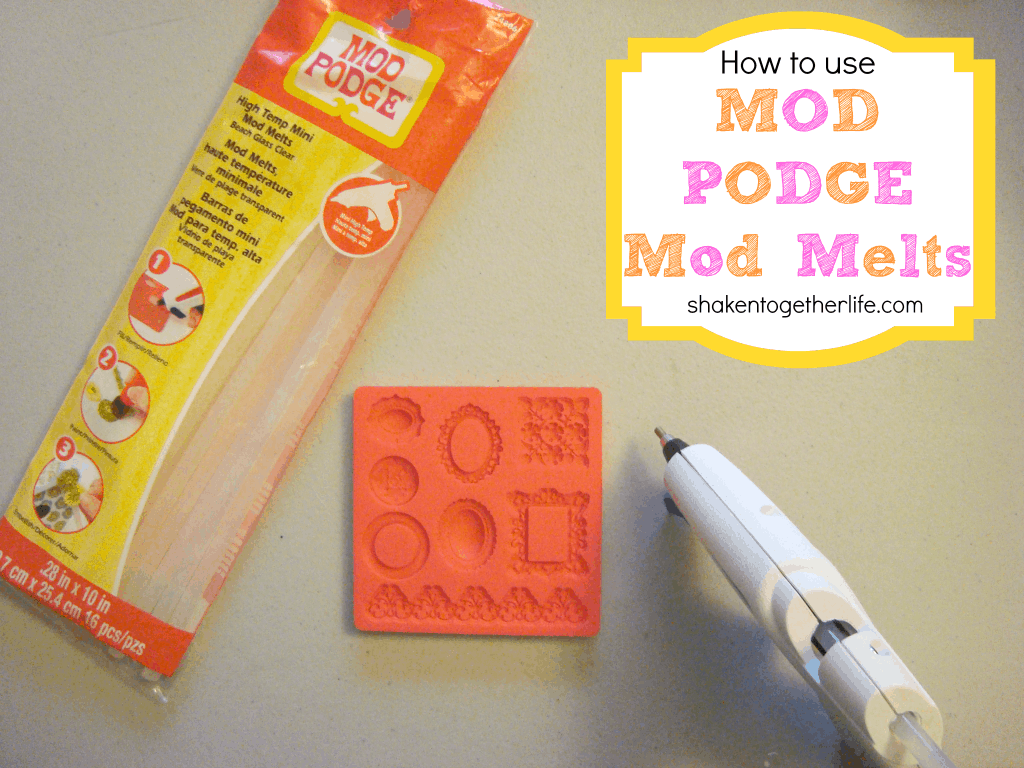 1. Plug in your glue gun and place a Mod Melts stick in.
2. Fill the sections of the Mod Melts mold using your glue gun.  After a little trial and error, I found that the easiest way to get the Mod Melts into the corners and detailed sections of the mold was "flooding" the area with Mod Melts and overfilling the mold just a little bit.

3.  Once the section of your mold is filled, allow to cool for about 10 minutes.
4. Ease the cooled molded shapes from the mold – I didn't have any problems at all with sticking or getting the shapes to release!  Remove any tiny strings from the shape if necessary.
5. Use acrylic paint to add color to your Mod Melts shapes – the little pouncer worked great to get the color into all the nooks and crannies.  While the paint is wet, sprinkle with glitter.  Yay glitter!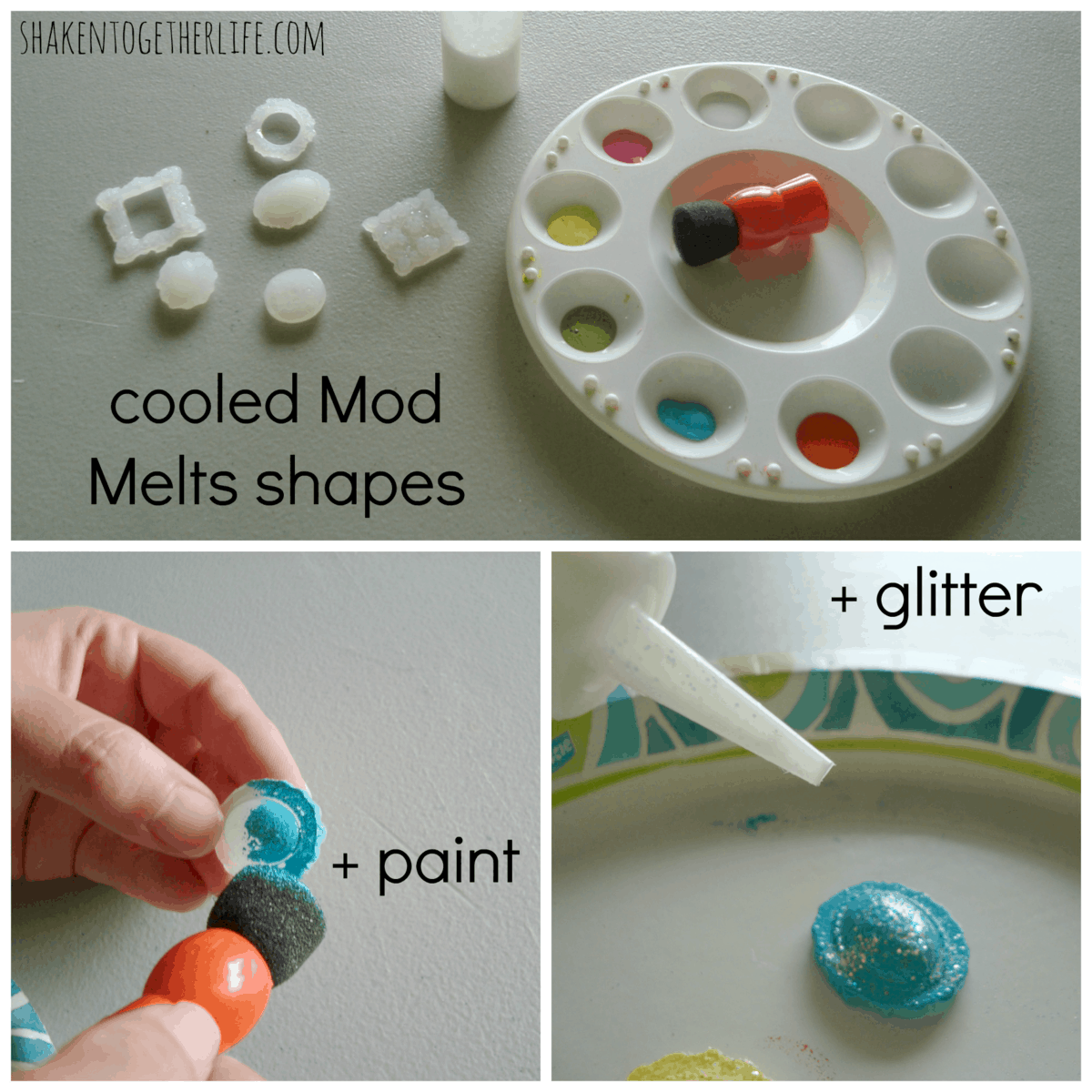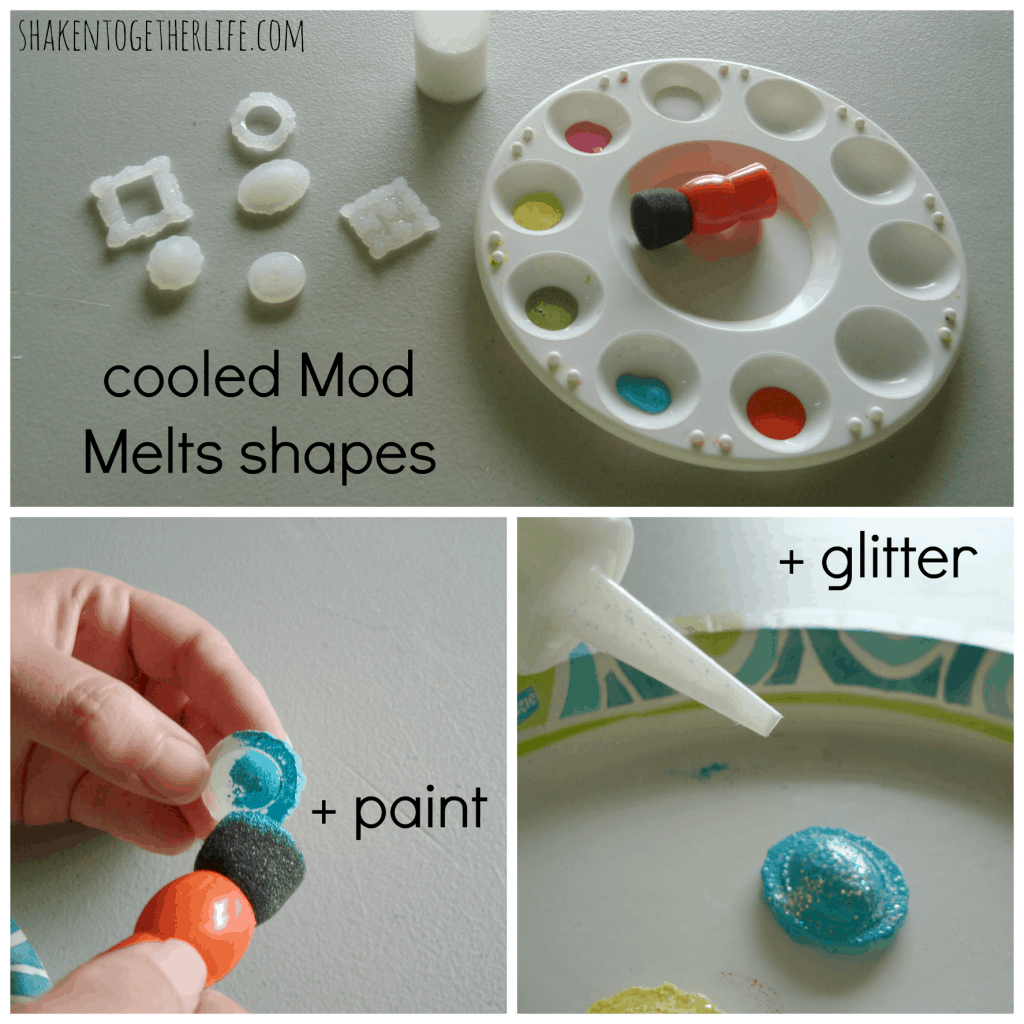 6. Once dry, poke a small hole in the painted and glittered shape. (I used a paper piercer from my scrapbook stash.)  Add a jump ring and then tie on a length of elastic.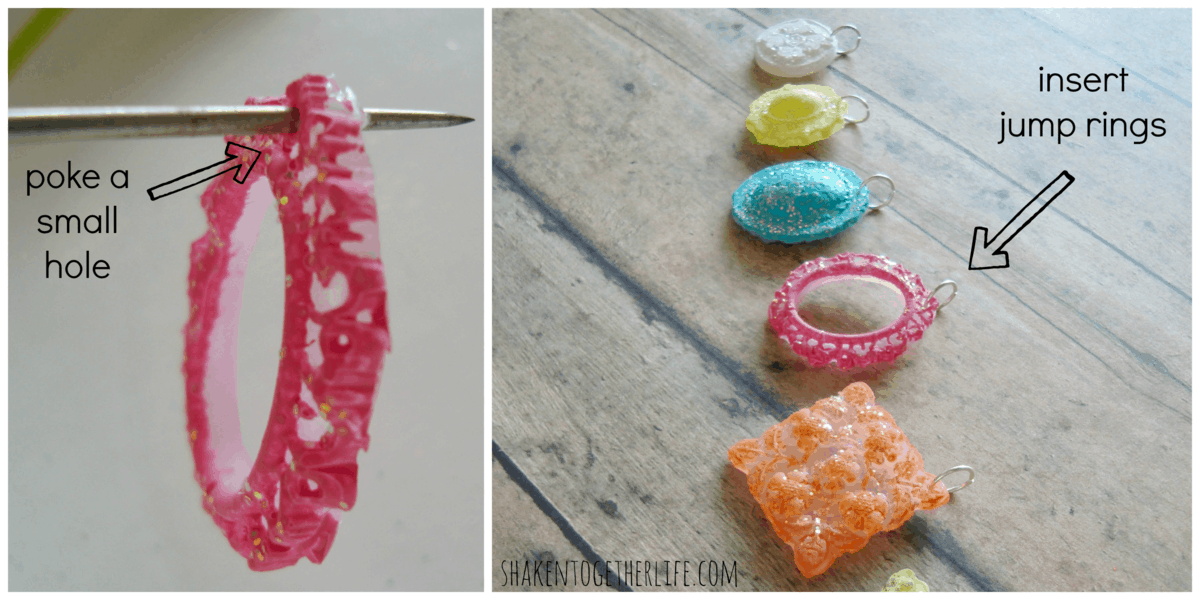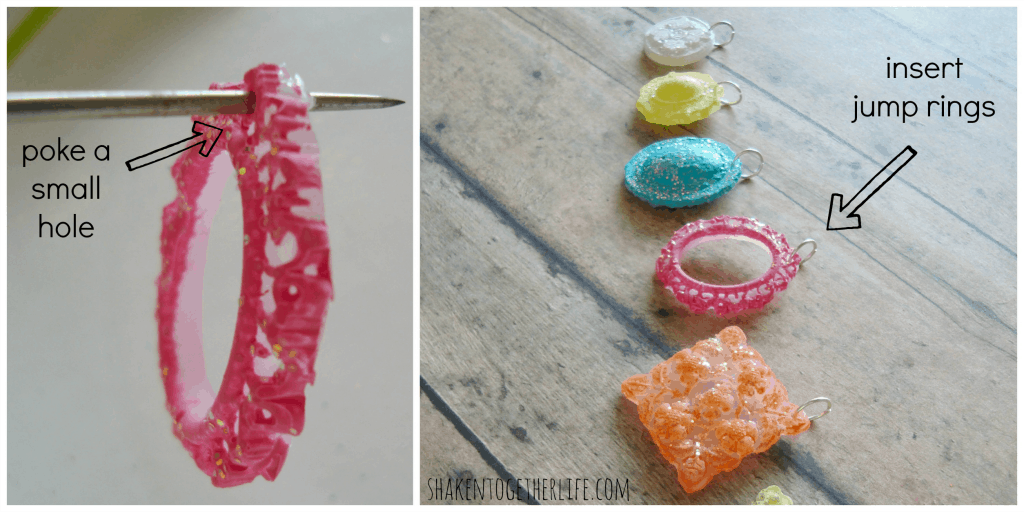 Finally, stretch the drink charm over the bottom of a wine glass, around the mouth of a mason jar, a plastic cup or even a juice box!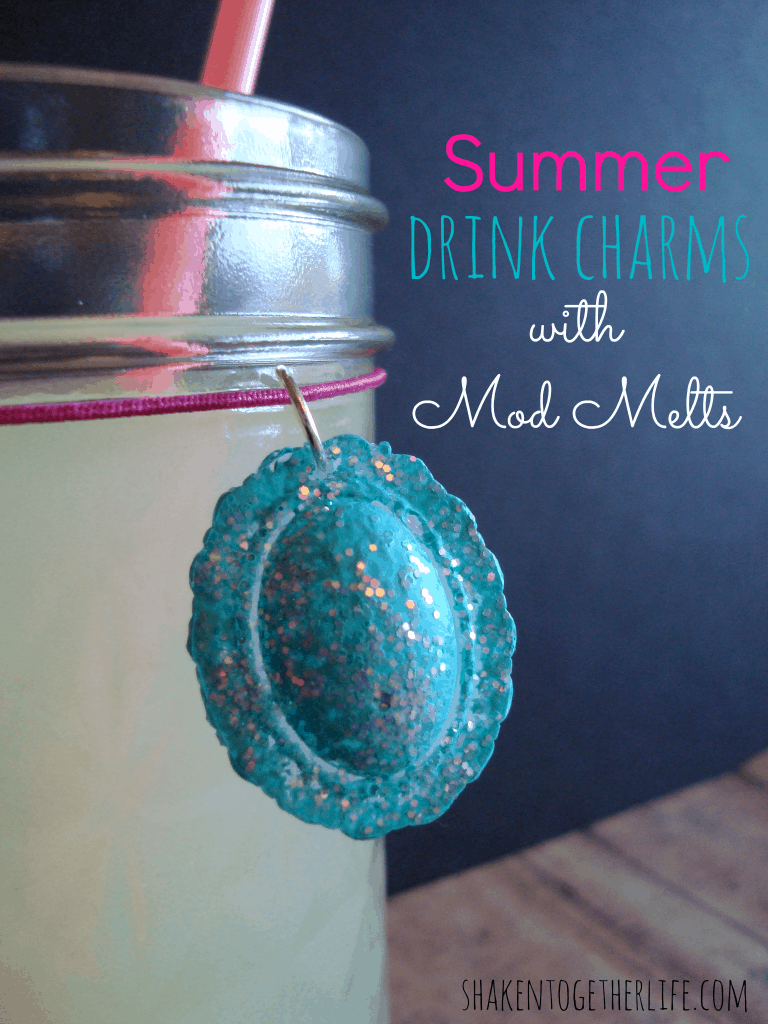 The Mod Melts are so easy to use that you can make a set for you and make a set to give!  These would make a quick and "charming" hostess gift to gift with a half dozen mason jars, brightly colored straws and the ingredients for your favorite summer drink!