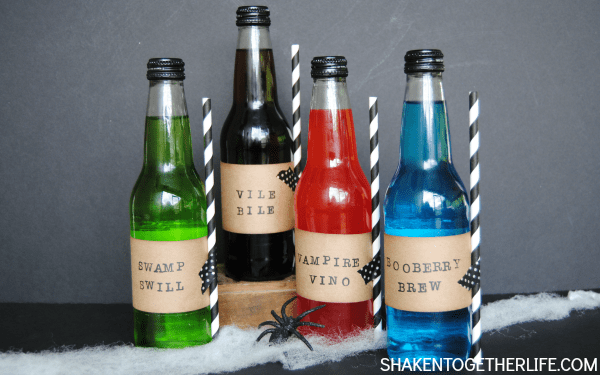 Now that the Halloween flood gates have opened by cyclops cupcakes with edible eyeball toppers, I hope you are ready for tons of awesome Halloween ideas, recipes and gifts!  If you need a fast super spookilicious Halloween party idea (or a way to add a little whimsy to a weeknight meal), then today is your day!  Beware: these dastardly drinks are not for the faint of heart ...
Spooky Sodas!!
Fun, right?  And really easy!  I am a sucker for striped straws, polka dot washi tape and those simple stamped labels!  With a few craft supplies and a little creativity, you can give plain ol' bottled soda a monsterous makeover!!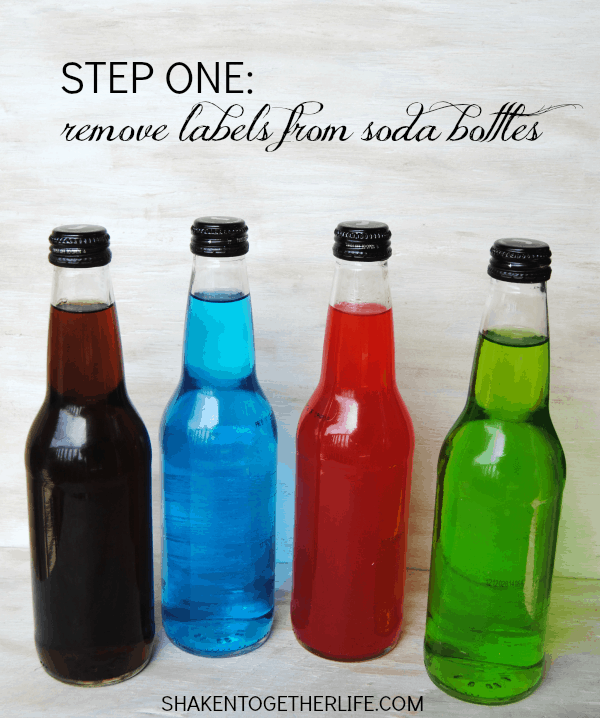 Luckily, I could remove the paper labels from these sodas pretty easily and there was only one strip of adhesive to deal with.  I used a little vegetable oil, a scraper and some elbow grease to remove the remaining adhesive. You will be covering most of it with another label, so concentrate on any adhesive that would be outside the new label that you will make.  I was also able to just rub most of the black printed ink off with my finger.  Wash and dry the bottles to remove any remaining oil or adhesive.
Now, the fun part!!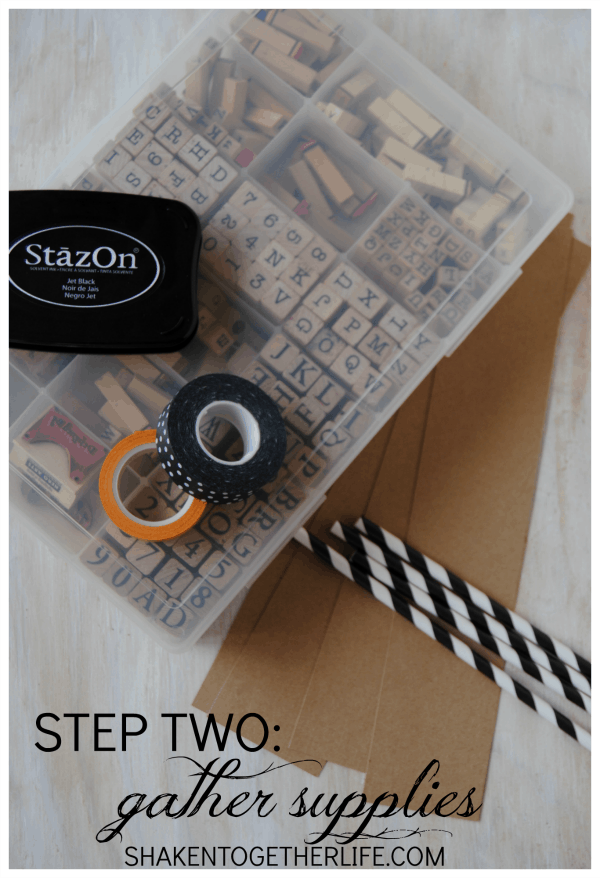 Here are the supplies that you will need to transform your bottled sodas into Spooky Sodas:
Card stock - I used kraft because it's just my favorite.  You can use whatever color you have on hand.
Alphabet stamps and black ink
Washi tape - I ended up using the black polka dot washi tape
Striped paper straws
Hot glue gun + hot glue sticks (not pictured)
First, cut strips of card stock that are wide enough to provide a surface to stamp on and long enough to wrap around your soda bottles.  Then, stamp on the type of soda: Boo Juice, Sparkling Spider, etc.  I used a small brown ink pad to "ink" the edges of the card stock - it just adds a little character and age to the paper.
Next, carefully hot glue the new card stock wrappers around the bottles.  Since the card stock is pretty sturdy and I wanted the labels to be snug, hot glue was my adhesive of choice because it dries quickly and holds tight.
Finally, use a length of washi tape to attach a straw to each Spooky Soda!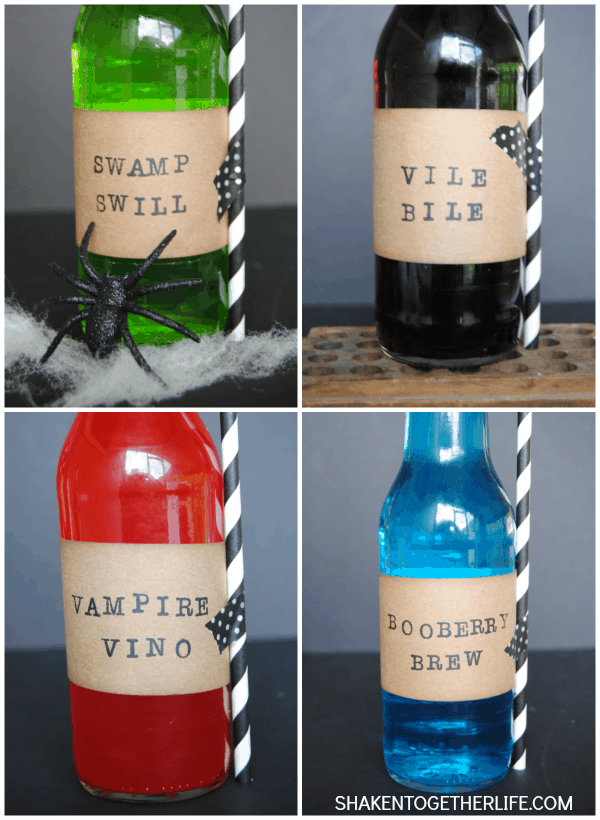 Depending on the colors and flavors of soda you purchase, you may need to come up with some different spooky soda 'brands', but mine are:
Swamp Swill
Vile Bile
Booberry Brew
Vampire Vino
Here are a few more fun names for Spooky Sodas just because 🙂
Boo Juice
Ghost Cola
Sparkling Spider
Witch Water
Monster Fizz
Pumpkin Punch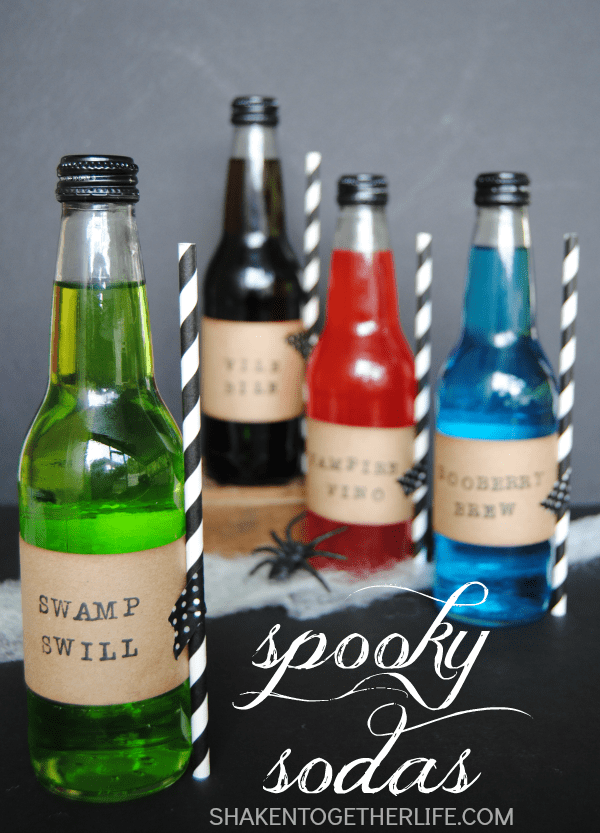 More Easy Peasy Halloween Party Ideas!!
Cyclops Cupcakes with Edible Eyeball Toppers
Love Your Guts Halloween Treat bags
Jack-O-Lantern treat cups
This post may be shared here: