This shop is part of a social shopper marketing insight campaign with Pollinate Media Group™ and Dr. Pepper Snapple Group but all my opinions are my own. #pmedia #TENways  http://my-disclosur.es/OBsstV
104 days!
There are exactly 104 days until something slightly terrifying and really, really exciting!!  I mean, that is only three months with just a smidge of two others.  EEP!  What could I possibly be equally as excited and slightly panicked about?!  I booked our first.real.family.Summer.vacation!  Yep, there is a little log cabin tucked in the mountains of North Georgia that is reserved for our Bassett bunch!  With a picturesque wrap around porch, flanked by mountains to hike, rivers to tube down, horses to ride, sights to see and seven days of full on family time.  (Not to mention I'll be meeting some of my very best blog friends in person at Haven this year!) So what does that have to do with fruity Spring drinks?  Specifically, these skinny sparkling sippers?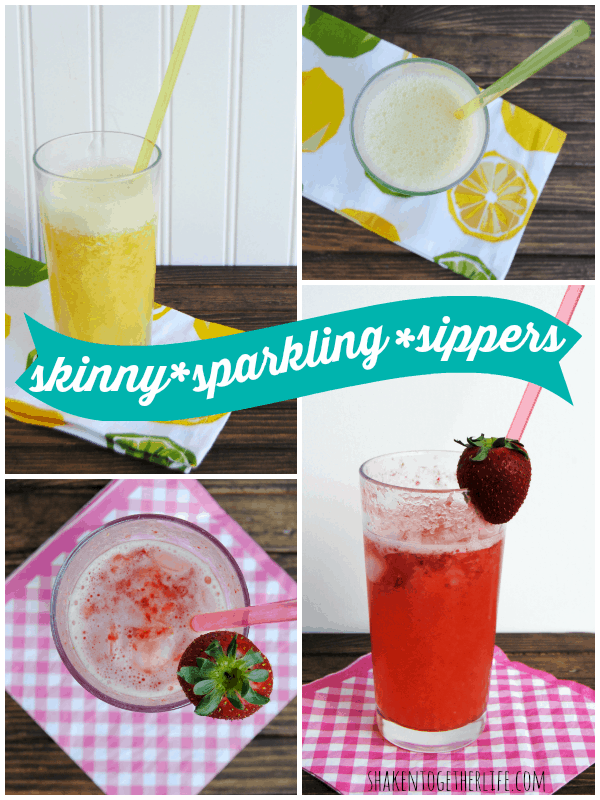 Well.  Ahem.  There is a little, shall we say, extra baggage that I really don't want to take with me on vacation.  In plain English?  This girl has got some slimming down to do!
But, guys.  I am a craft/DIY and food blogger.  Have you seen some of these things?  I have a really hard time giving up seriously tasty stuff. What's a girl to do?  Find full flavor ways to cut a few calories and live a little lighter.
Like the Four Ten Calorie DPSG sodas!  You know:  7UP, Sunkist, A&W and Canada Dry.  I stumbled across them at Walmart and decided that I could absolutely make some fun and fizzy, skinny sippers for a low cal treat after a long day.  That way, I can skip the pinot grigio and sandwich cookies and get a little closer to those cute shorts hanging in my closet!
We are fortunate enough to have gorgeous Florida strawberries in season right now, so those bright red beauties were the inspiration for a skinny strawberry lemon cooler!  This is one Spring drink that you will want to add to your repertoire!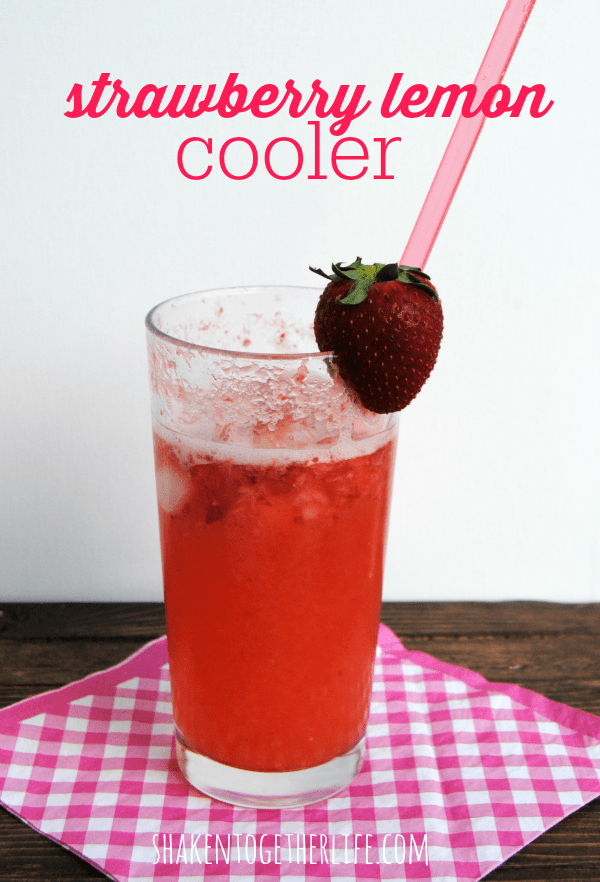 In your blender, add 3 or 4 big strawberries (stems/leaves removed and chopped) and 6 – 7 ounces of 7UP Ten.  Blend together until the strawberries are most of the way broken up and the drink is pink and frothy.  Pour in a tall glass and add two small scoops of lemon sorbet.  Garnish with a fresh strawberry and enjoy!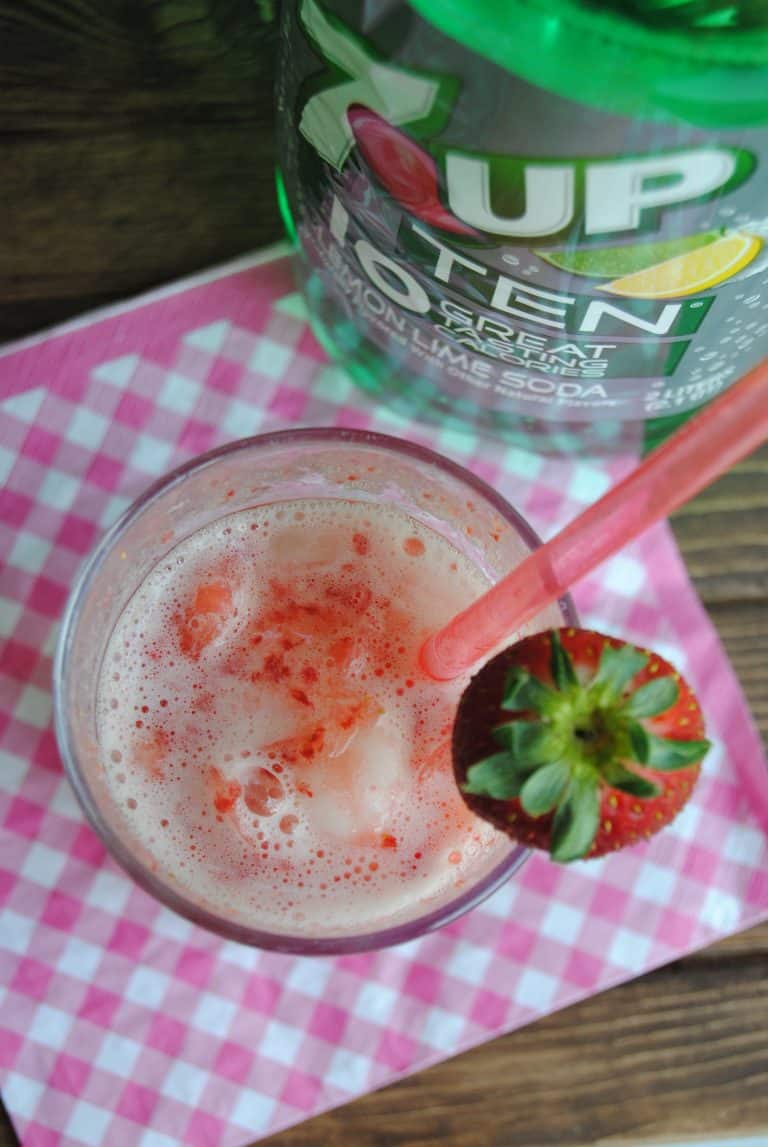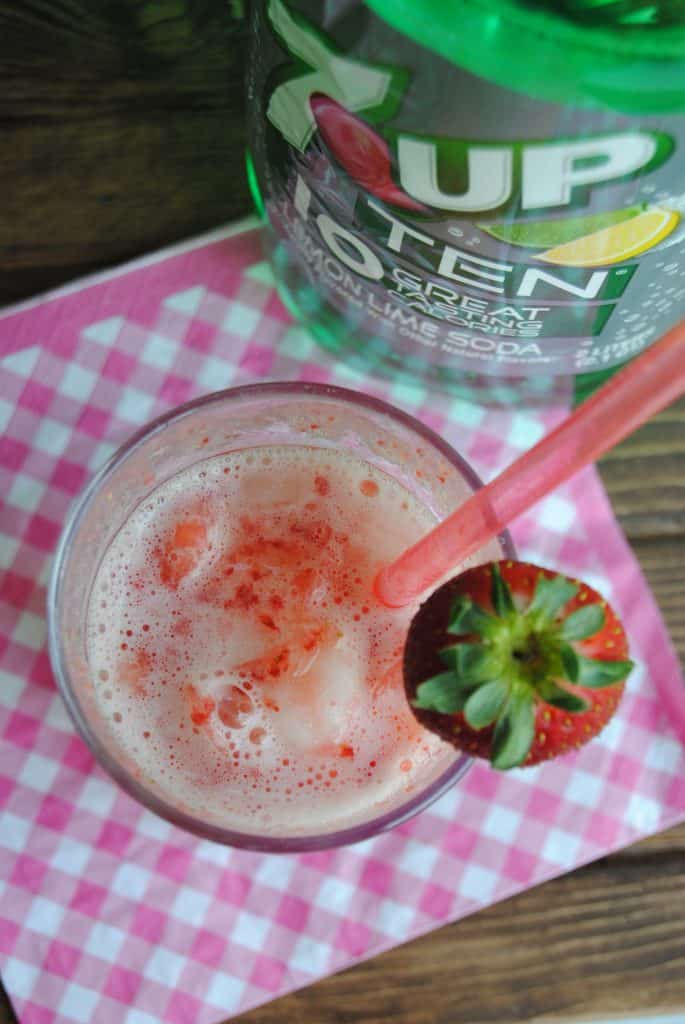 This Spring drink is 'decadent Sunday brunch on the lanai' delicious with 'egg white omelette' calories.  Looks good, right?  Well, hold your blender!  I've got another fun tropical twist and this Spring drink is another must make!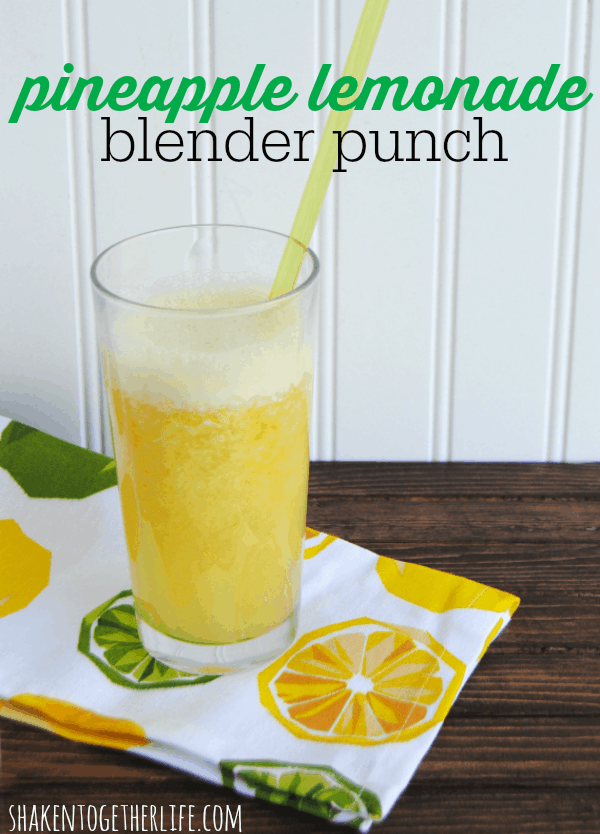 For this Spring Break celebration in a glass, blend together a few tablespoons of frozen lemonade concentrate, 1/4 cup of fresh pineapple (you can also use 1/4 cup of canned crushed pineapple) and about 6 ounces of 7UP Ten.  This tart and tangy lower calorie little number is getting me another step closer to that cute little number at the store!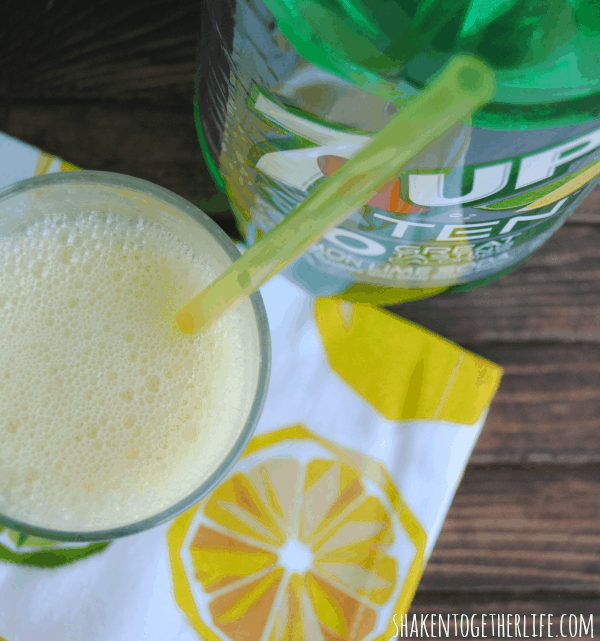 Next on my list?  A Sunkist Sunrise made with Sunkist Ten, strawberries and a splash of grenadine!  Or maybe it should be a skinny minny A&W Ten float?  YUM!
If these Spring drinks have tempted you to join me and take a delicious step to live a little lighter, grab a coupon from Walmart.com (offer available while supplies last, from 3/27-4/17) or connect with the Dr. Pepper Snapple Group on Facebook and Twitter!