Is your hot glue gun locked and loaded?  Your cutting fingers limbered up?  Your best painting stance prepared?  Are you ready to craft for Halloween in 15 minutes or less?!  If you answered yes to any of those questions, that I would say you are absolutely ready for Craft Lightning:  Super Spooky Edition!!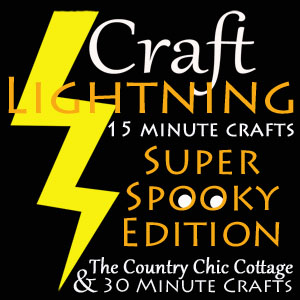 This week, I am joining hoards of talented bloggers to share spooky, Halloween themed crafts that can be completed in 15 minutes or less and may or may not go bump in the night!  Visit The Country Chic Cottage or 30 Minute Crafts for more frightfully fast Craft Lightning inspiration!!
Now, grab some scrap wood, acrylic paint, a sheet of black felt and raid your medicine cabinet for some gauze … if you've got 15 minutes, you can make these simple Halloween wood block characters!

Wouldn't these merry little monsters make adorable shelf sitters?  Or just add them to a Halloween mantel or vignette!  These started with some scrap wood I had sitting around but you could also pick up unfinished wood blocks at your local craft store.  I intentionally did not add any facial features or additional embellishments (15 minutes isn't much, ya'll!), but feel free to spookify these to fit your decor!
How about a quick introduction to each Halloween wood block character?
 Up first, Fast Frankenstein!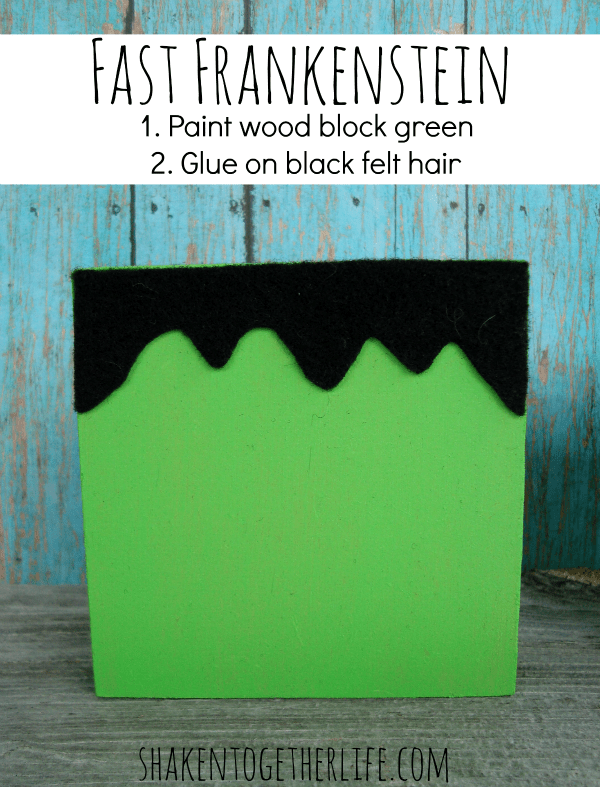 Since this is Craft Lightning, these guys are super simple, but you could add metal bolts to the sides of the block, a jagged scar or a monster mouth for more detail!
And now, the quickest little preserved pal … Minute Mummy!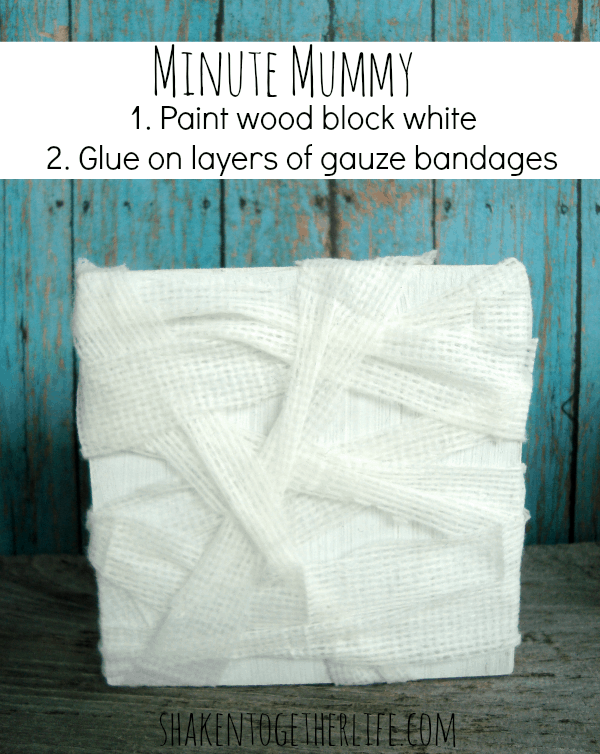 Again, this little guy is easy peasy with no facial features, but you could add some googly eyes peeking out between bandages or yucky bugs tucked in his wraps!
Finally, meet Breakneck Bat!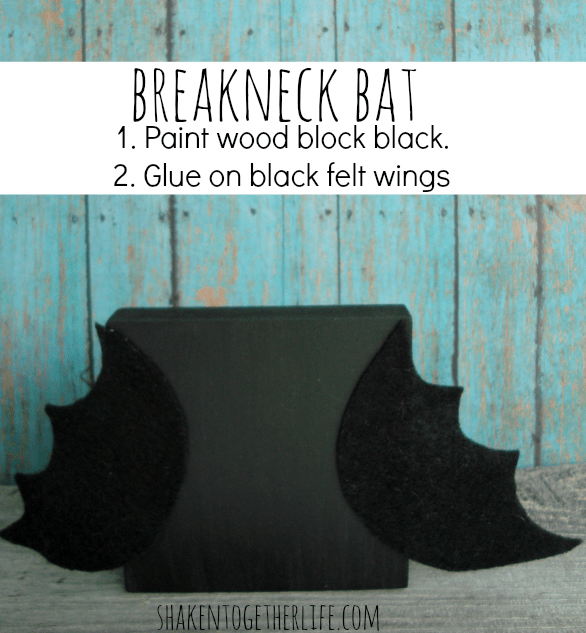 Have a few more minutes?  Add red stick on jewels for eyes or white pointy teeth to give this bat a little more bite!
(In case you're wondering, I used Americana Multi-Surface Satin acrylic paint in Apple Green, Cottonball and Black Tie for these sweetly spooky Halloween wood block characters.)
These are easy enough to make with the kiddos or even for a crafty get together … do you think you could be struck by Craft Lightning?!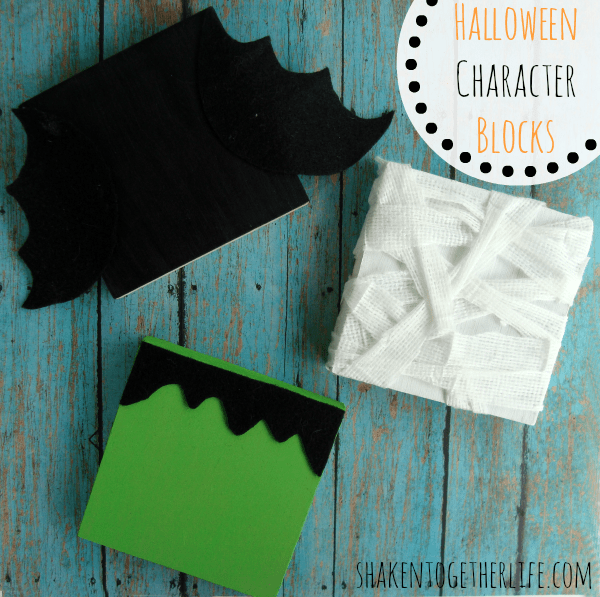 Do you have a few more minutes for Halloween crafting?  These ideas are perfect for quick creativity!!
This post was shared at the parties on my Link Party page!