Summer is the perfect time for sweet tea poured over ice by the pool, fizzy fruity drinks at the beach ... or today? A little of both!!


But first, let's take a little trip down memory lane ... I remember being a kid at the adults' table at dinner ... bored with the crayons and word search, stomach growling, feet swinging under the table ... until a Shirley Temple showed up, all golden and red in a tall glass with a maraschino cherry on a toothpick, placed on a white cocktail napkin ALL FOR ME!! There was nothing more fun than sipping the fizzy sweetness and nibbling the cherry until dinner came ...


Fast forward to now ... my boys didn't even know what a Shirley Temple is!! And I haven't seen one listed on a menu in ages! So, on my way home from work, I was trying to dream up a way to modernize this retro drink and this Southern girl decided that there can't be anything better than Shirley Temple Sweet Tea!!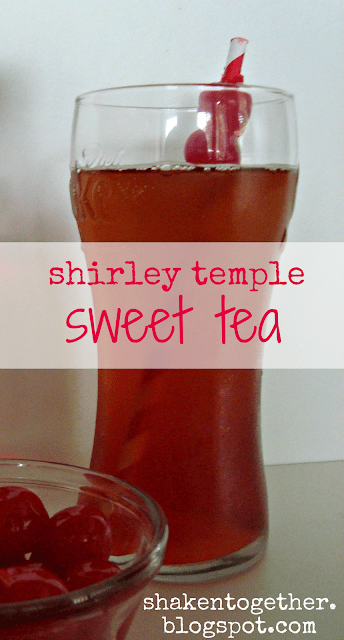 This fun refreshing drink is super easy, perfect for a hot summer day and c'mon, who doesn't love a cherry in their glass!


So, how do you make it? A traditional Shirley Temple is just ginger ale, grenadine syrup and a maraschino cherry. For this little twist on that, fill a tall glass with equal parts cold ginger ale and sweet tea, add a splash or two of grenadine syrup and a few maraschino cherries (mine are skewered on a striped paper straw!).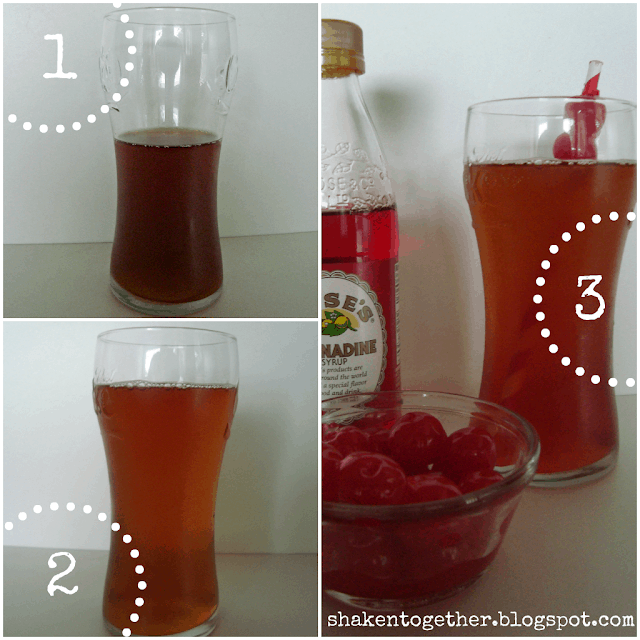 Doesn't it just make you want to swing lazily on a porch swing, giving it a nudge every now and again ... sipping a Shirley Temple Sweet Tea?


Sweetly sugared, fancily fizzy and nostalgic ... and delicious down to the last sip!! Welcome to summer, ya'll!


This project or recipe was shared at the blogs on my Link page!