Fruity and colorful, this sweet Rainbow Dust is the perfect topping to sprinkle over yogurt, milk shakes, pudding, toast, ice cream and more! Add it to your St. Patrick's Day menu for rainbow inspired fun!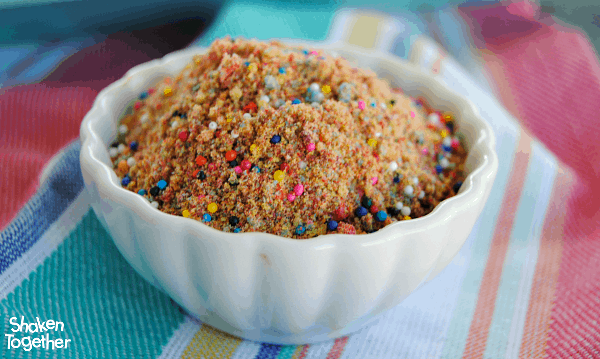 The former preschool teacher in me misses a classroom full of four-year olds for recipes like this. During our St. Patricks Day unit, we would make finger print shamrocks, dance an Irish jig to traditional music, try Irish soda bread, discuss the legend of leprechauns and end the day with an edible rainbow. Like a scoop of ice cream sprinkled with this sweet, colorful, rainbow inspired …
Rainbow Dust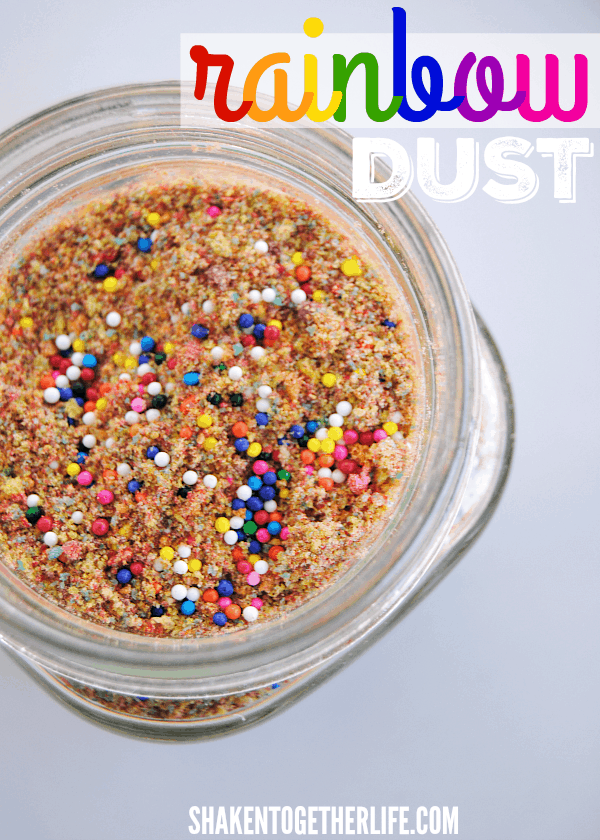 YUM! With all those sprinkles and the multi-colored cereal dust, you know that this sweet treat is going to be fun!
The first step to make Rainbow Dust is to haul out your food processor. I have a love/hate relationship with this appliance. But I've finally mastered getting the bowl and the lid snapped in to the right places so that it will even turn on. It's progress, people.
Anyway, you'll just dump in some Trix cereal and buzz it up until the cereal is mostly fine crumbs.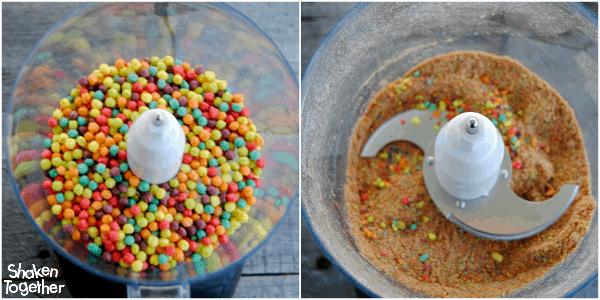 Dump the cereal crumbs into a bowl and stir in a bunch of sprinkles. I honestly forgot to measure the sprinkles because I just kept adding and stirring, adding and stirring. I would say maybe 2/3 of my small container of sprinkles?
I wanted a solid representation of sprinkles. Naturally. Because sprinkles!
Once your Rainbow Dust is mixed together, store in an air tight jar.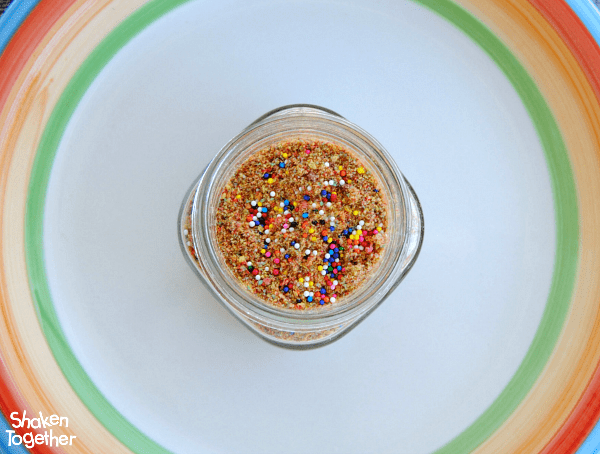 Sprinkle over yogurt, on the top of a milkshake, on buttered toast or as a pretty dusting over ice cream …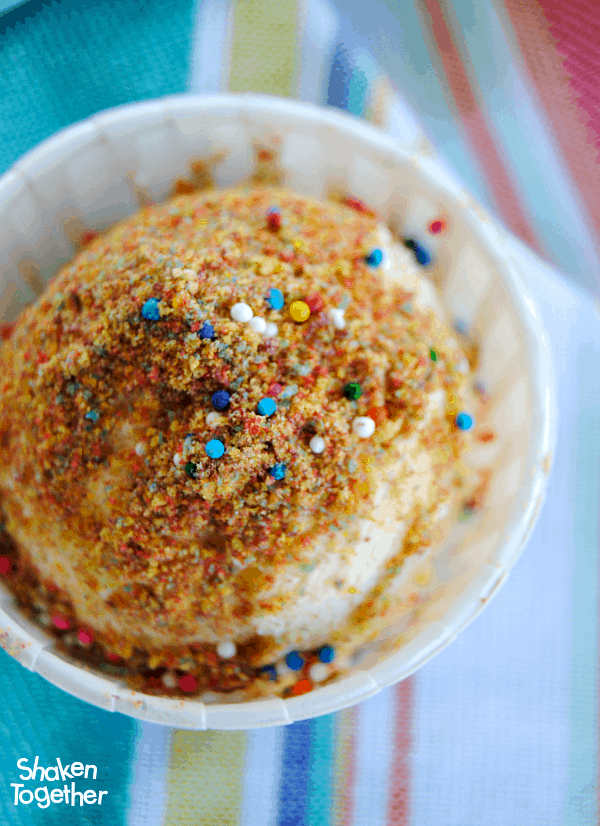 It was SO delicious over a scoop of creamy vanilla ice cream. My taste testers LOVED the fruity pop from the cereal and the colorful crunch from the sprinkles.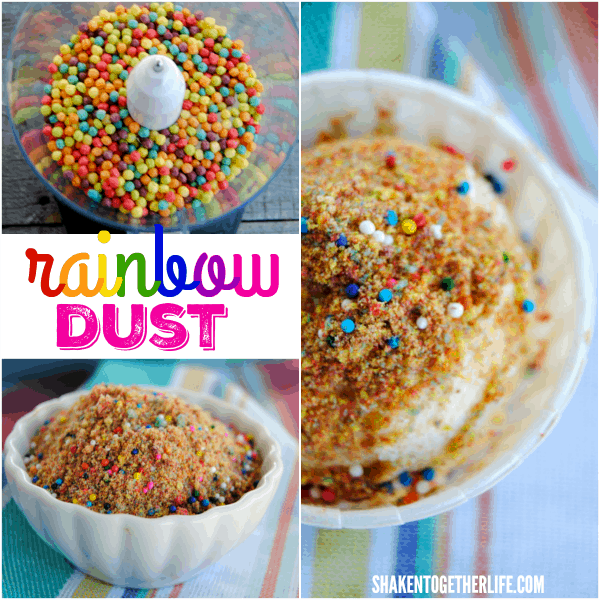 Super easy, super fun, super fruity and super delicious … Rainbow Dust is just plain fun!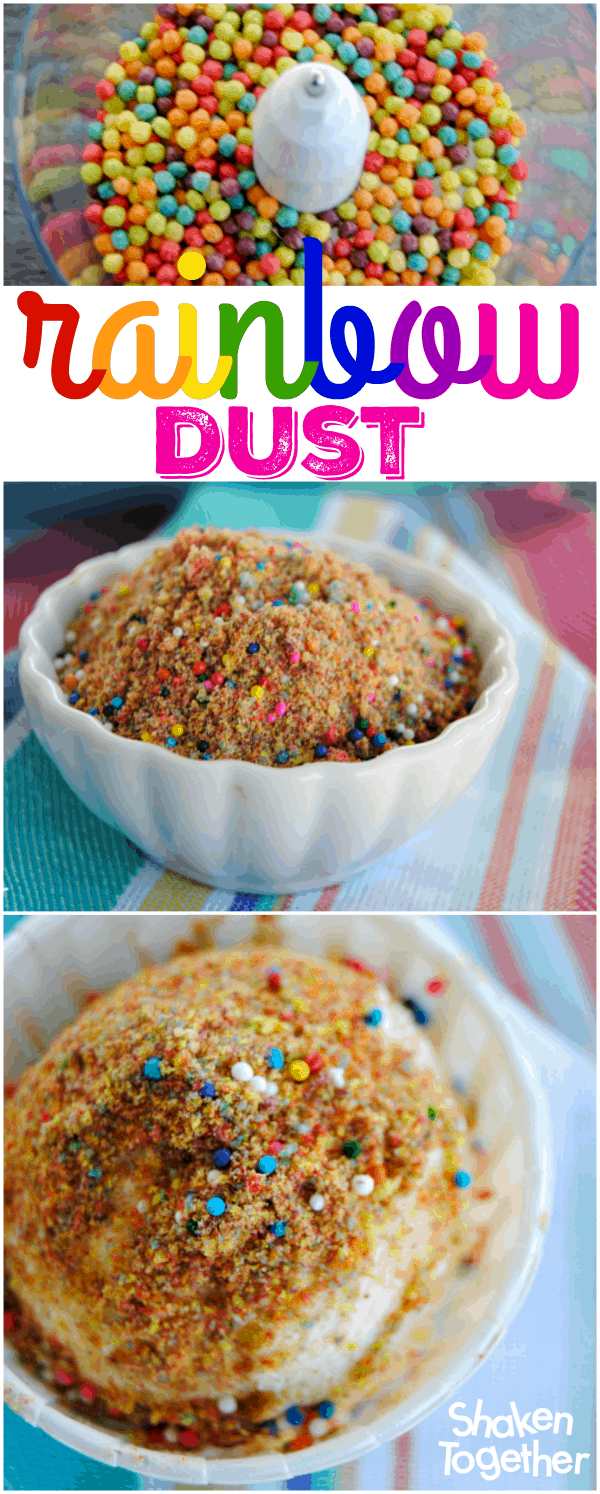 More fun Rainbow Food!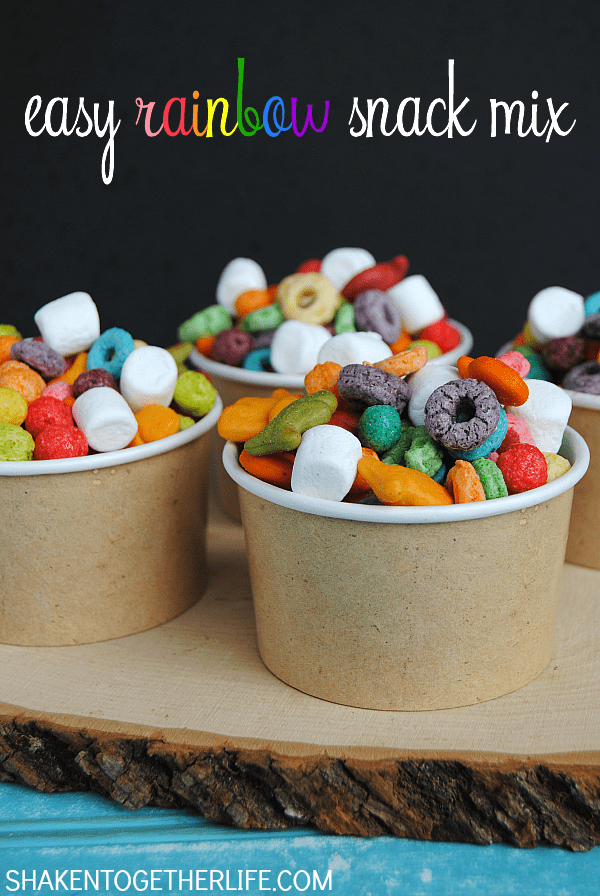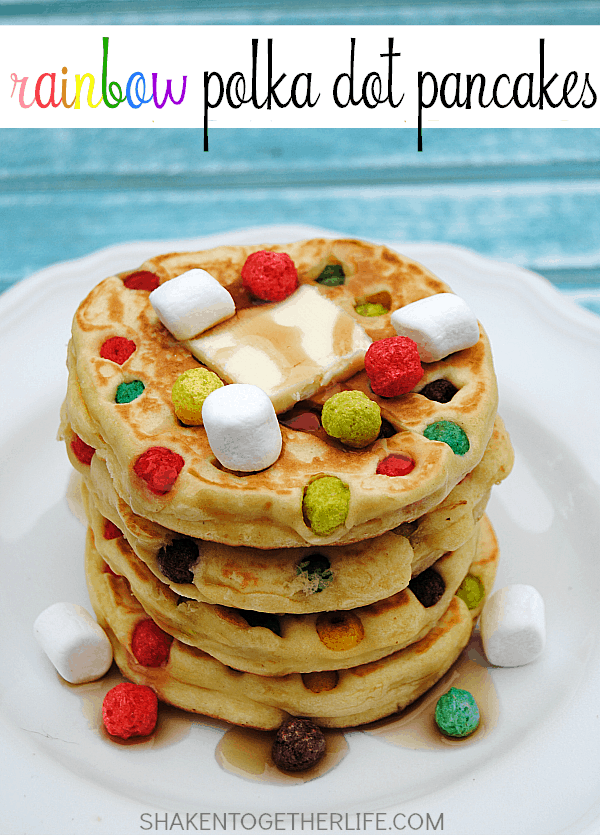 Our Rainbow Dust may be shared here: