This post is sponsored advertising content by Sargento® Foods. Packing Snacks for the Office is a must for this full time working momma so check out my tips and tricks to make office snacking quick and easy!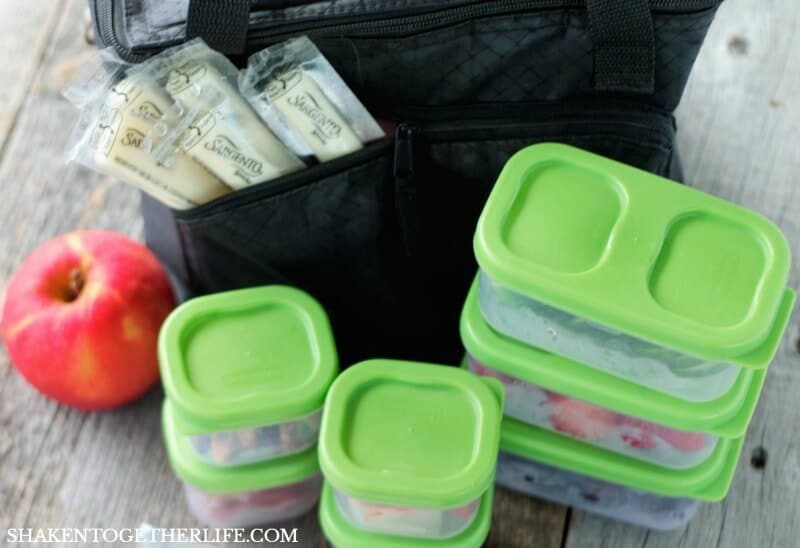 If you are new around Shaken Together or missed it when I've mentioned it before, I work full-time outside of our home as the Operations Manager of an HR outsourcing company. Now that the first week of school is under our belt and the boys' lunch boxes are squared away, I am able to focus on some quick and easy snacks that I can stash in our office fridge. This helps me steer clear of the office candy jars so I thought I would share my favorites with you!
Quick & Easy Snacks for the Office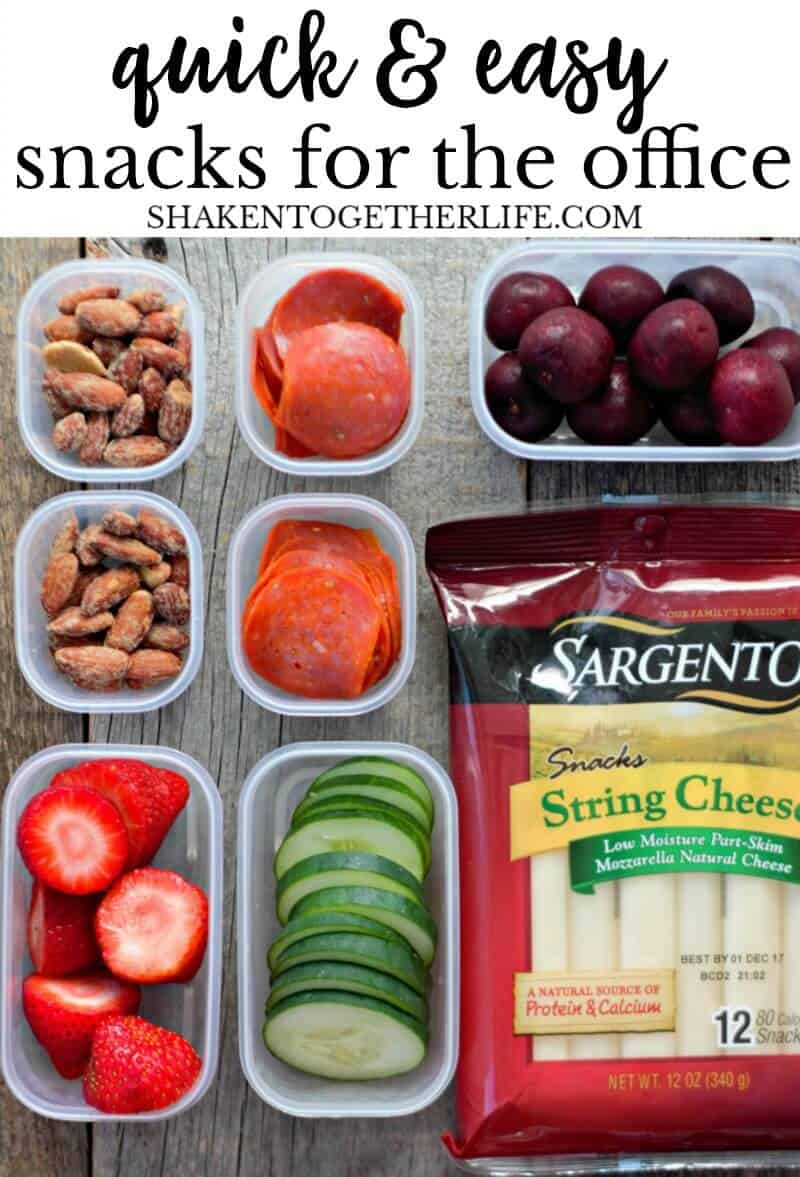 I know I am more successful staying on track with my food choices when I spend a little time (literally, maybe 15 minutes) preparing snacks for the office for the week to come. I've got a few tips for making packing snacks for the office a little easier:
Do a little basic prep work on the weekend to prepare for the work week - peel/chop veggies, portion out nuts, crackers, hummus, etc., boil eggs, pack up fruit and veggies in small resealable bags or plastic containers
Speaking of containers, watch for a sale and stock up on small plastic containers that don't take up much room in the office fridge
Variety - I find that if I switch up my snack pairings, I don't get bored and pick gummy worms over string cheese 😉
Pack protein - a little protein helps keep me satisfied until lunch or dinner
Okay, so let's take a peek at my weekly office snack prep: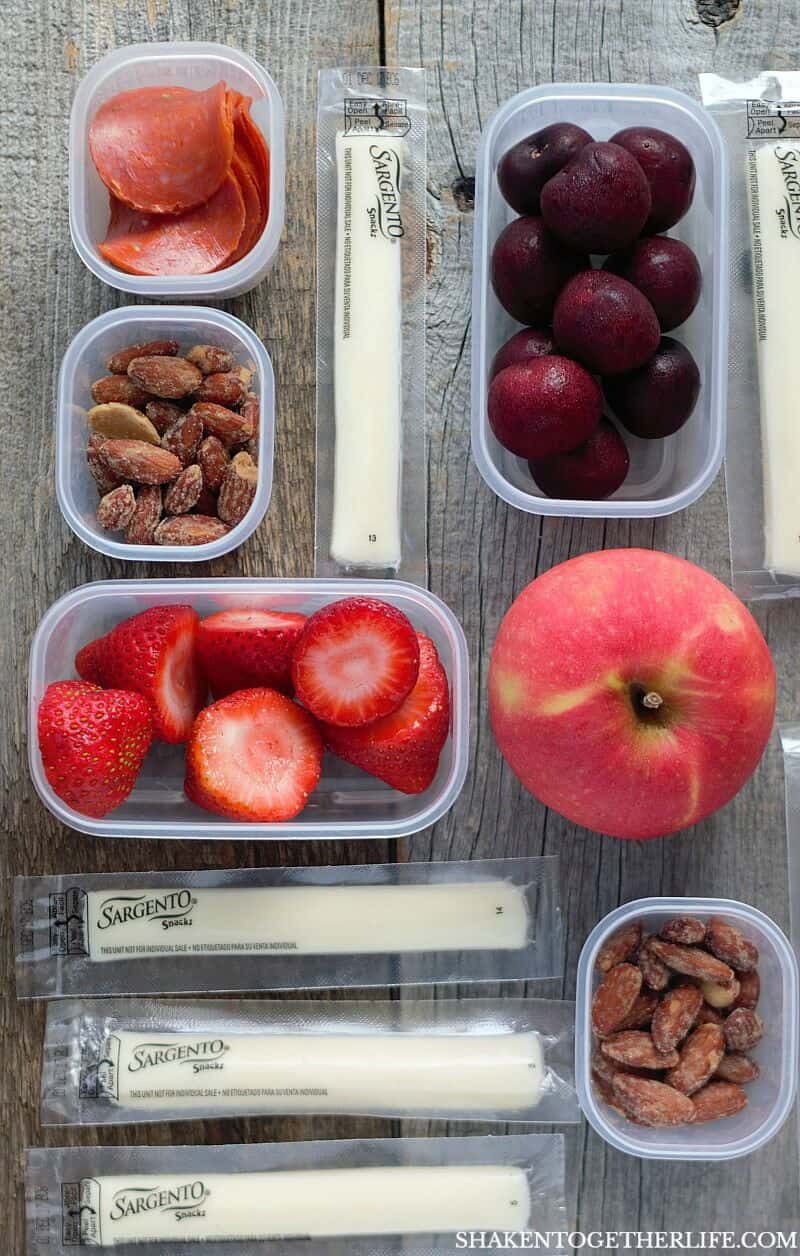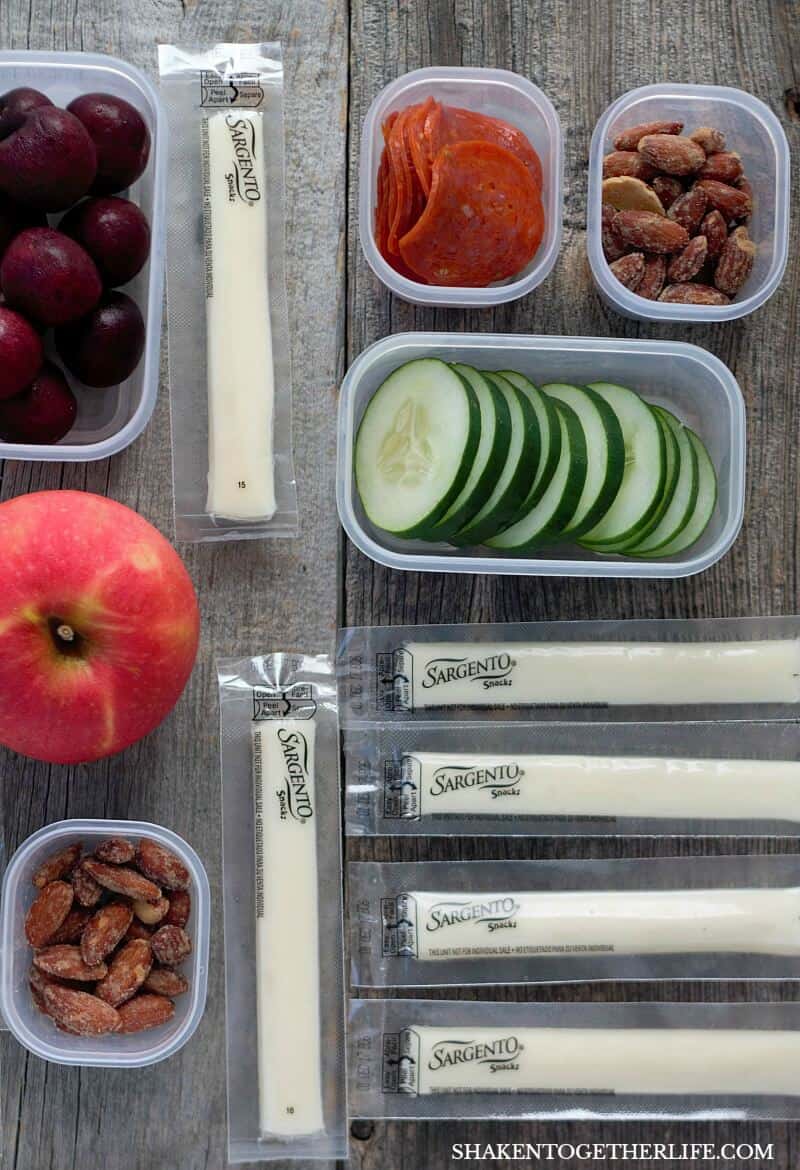 Now, I am a cheese lover. I honestly think cheese should be its own food group. If I had my druthers, my go-to snack would always include cheese. Sargento String Cheese is obviously my fave. Each serving has 8 grams of protein, is a natural source of calcium and the mild, creamy mozzarella is the perfect partner for fruit, veggies, nuts and more!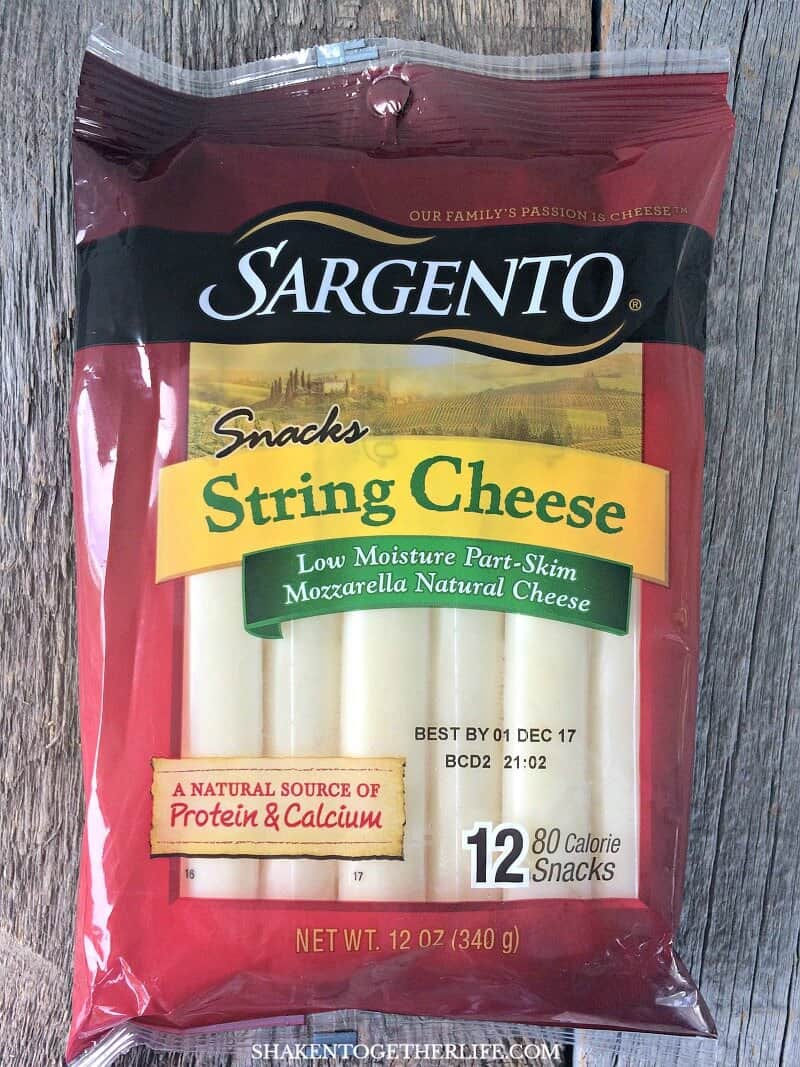 Here are some of my favorite string cheese pairings that make great snacks for adults:
String cheese and turkey pepperoni (channeling my favorite guilty pleasure ... pizza!)
Strawberries and string cheese
String cheese and cucumbers
Flavored almonds and string cheese
String cheese and apple or pear slices
Turkey and string cheese roll ups
String cheese tucked inside celery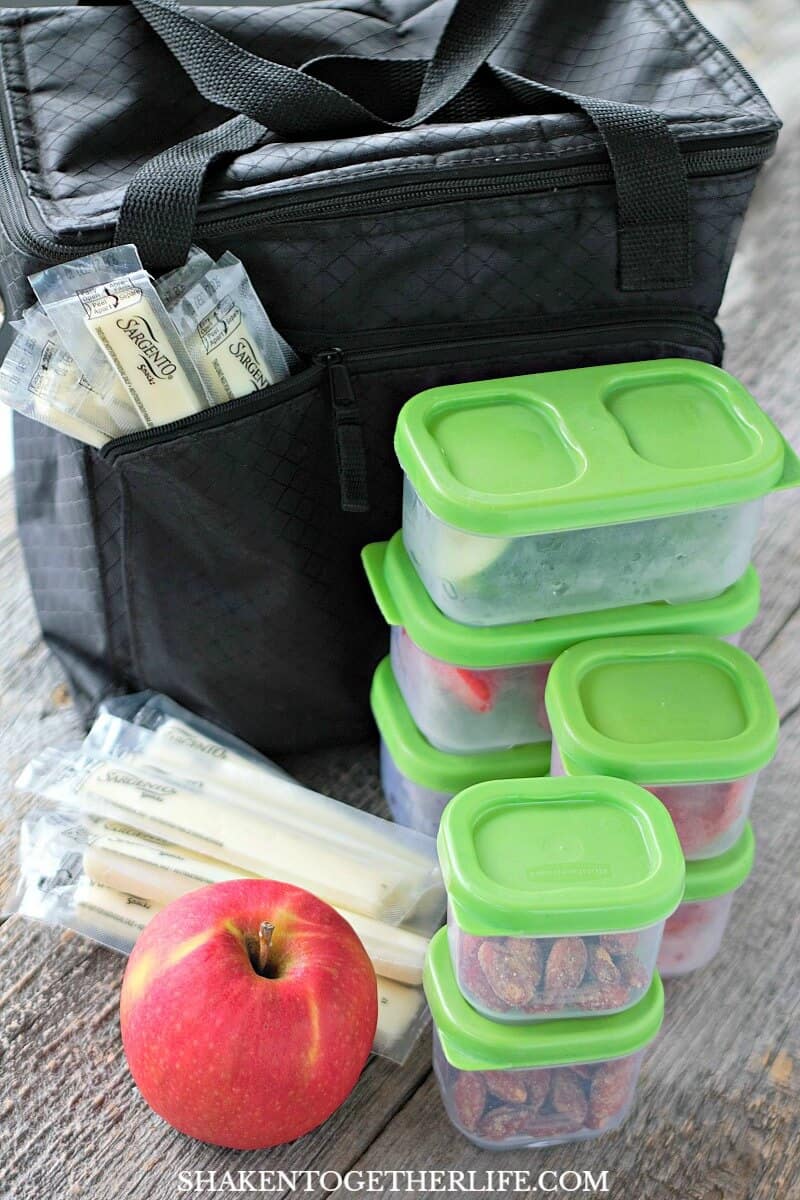 Honestly, these snacks for the office are quick to prep and quick to pack up, so they are perfect for people who work from home, stay at home parents, road warriors like our sales team or my fellow office 9-5ers!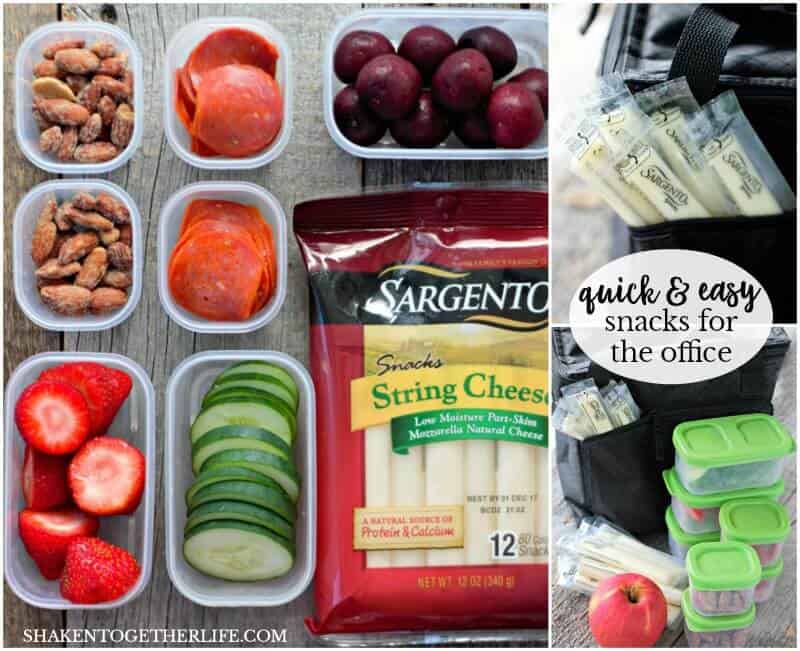 If you need a little work day nosh or just want to up your snack planning game, these Quick & Easy Snacks for the Office are a win!